Find out what's coming up over the next few weeks in Australia with all the latest Home and Away spoilers.
Looking for UK spoilers? Click here to find out what's coming up over the next few weeks.
---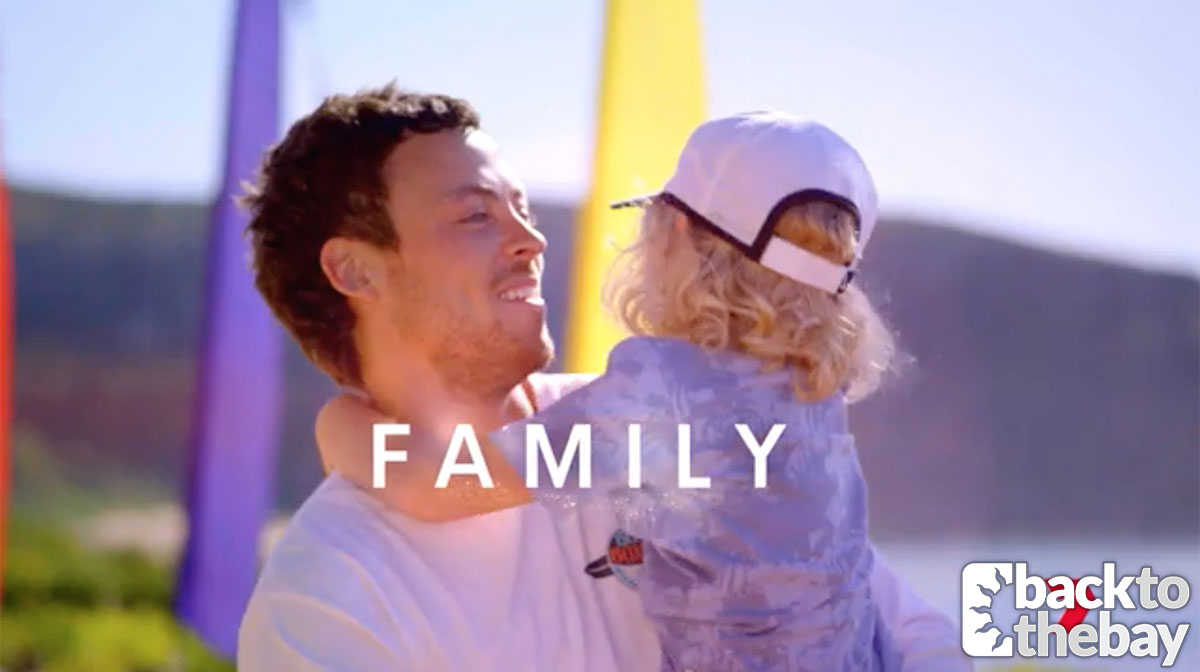 A brand new Home and Away promo shows Jai return to the bay, finally reunited with his dad after months apart – will 2021 finally bring happiness for Dean Thompson?
---
Ari has a decision to make. Leah and Justin receive exciting news. Dean's patience wears thin.
Marilyn finds herself humiliated. Nikau is curious about Ryder and Chloe. Leah and Justin acquire Susie's assistance.
Tensions between Lewis and Christian grow. Susie and John organise a committee dinner. Chloe tries to apologise to Marilyn.
Alf and John choose radically different strategies to win the Surf Club election. Can Christian and Lewis find a way to work together?
Alf struggles with the idea he might lose the election. Jasmine and Lewis are sheepish following their kiss. Justin and Leah decide to take a big step forward together.
Dean makes an offer to Amber. Worried about appearances, Tane is honest with Ziggy. Alf's new free time has put Martha in a tizz.
And now for an extended look at the latest Home and Away spoilers, as we explore everything we know that's coming up in the months ahead…
Coming up this week on Home and Away in Australia, after Summer Bay throws an engagement party for Tori and Christian, Lewis finds he can't hold his tongue any longer… Read more…
---
Fans have spotted a number of exciting storylines being filmed at Sydney's Palm Beach. In our latest Home and Away spoiler roundup, we explore the arrival of two new characters, including a new cop, and Ryder's new business puts lives at risk.
---
Ari Parata faces some ghosts from his past as his ex-girlfriend Mia Anderson, and her daughter Chloe, turn up in Summer Bay. Read more…
---
As we move into the final two weeks before the show's return in Australia, check out the latest trailer released by Seven. Read more…
---
With the show about to go off the air for 8 weeks, read our bumper 2021 Spoilers article, running through everything we know about Home and Away next year. You can expect:
A ghost from the past to cause trouble 👻
An engagement 👩‍❤️‍👨
Romance for Ryder 😻
Some happiness for Dean! 😄
Multiple returnees 💃
Another health scare for Justin 😷
Plus lots more!
Read the 2021 Spoilers article
---
Coming up this week on Home and Away in Australia, as Tori and Justin continue to bicker over his proposal for Christian to move in with them, Christian surprises Tori with a proposal of his own!
---
Home and Away have released a brand new trailer for final week of 2020, teasing a shock for the Stewarts, more prison drama for Colby, and a potential new relationship. Read more…
---
On this week's Home and Away in Australia, Martha's estranged son arrives in town, causing problems between her and Alf. As we hurtle towards the Season Finale, things are about to get complicated.
---
As Tane's life goes from bad to worse, he and Ari are given an ultimatum – carry out an armed robbery or gang leader Paul will hand over incriminating photos to the police. What will they do? Read more…
---
The River Boy left Summer Bay for the last time in 2017, but actor Dan Ewing is back on the set of Home and Away!
Fans spotted him filming this week, and it looks like he's set to return later this year as the River Boys and the Parata brothers clash. Read more…
---
You can also follow us on Twitter or Facebook and be the first to know when we add new spoilers.