Home and Away Spoilers – Mercedes and Remi kiss!
Coming up on Home and Away in Australia, Bree grows increasingly jealous of Mercedes and Remi, and her worst fears are confirmed when the pair share a kiss.
A new promo for Australian episodes of Home and Away shows that Bree (Juliet Godwin) will become increasingly jealous of Mercedes (Amali Golden) and Remi's (Adam Rowland) friendship over the next few days, as Mercedes continues to get under her skin.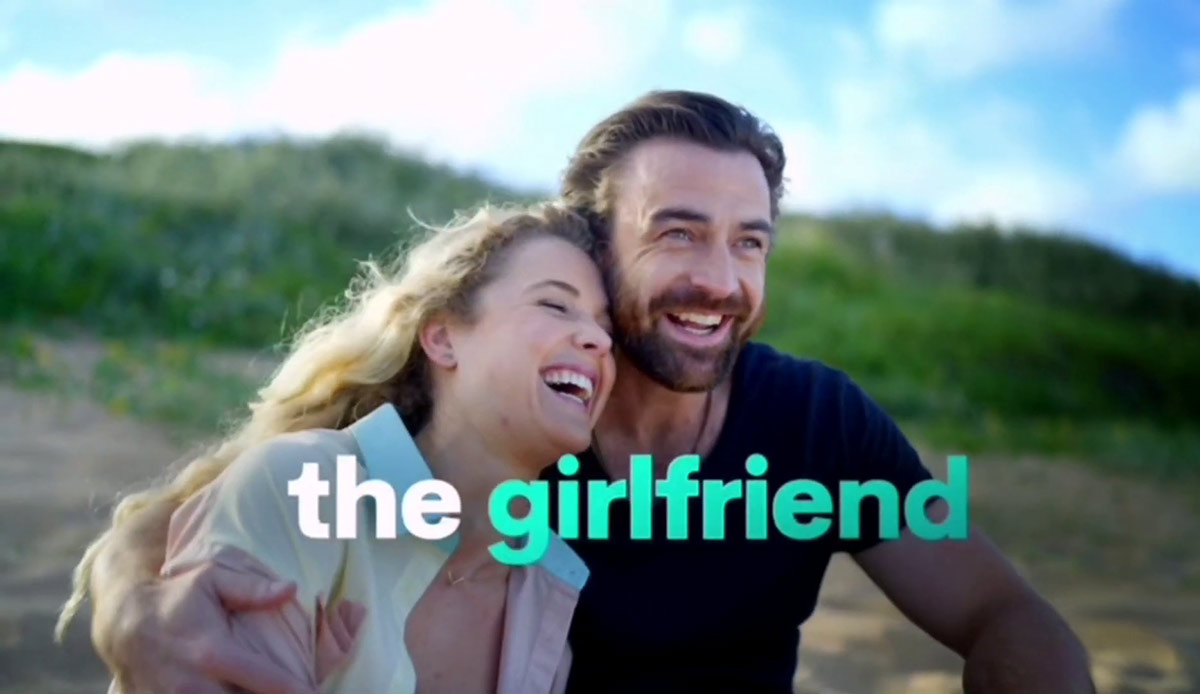 Mercedes only arrived in Summer Bay at the end of May, but she's already made quite the impression. She's a classically trained violinist who Remi saw as Lyrik's secret weapon to win the Battle of the Bands competition.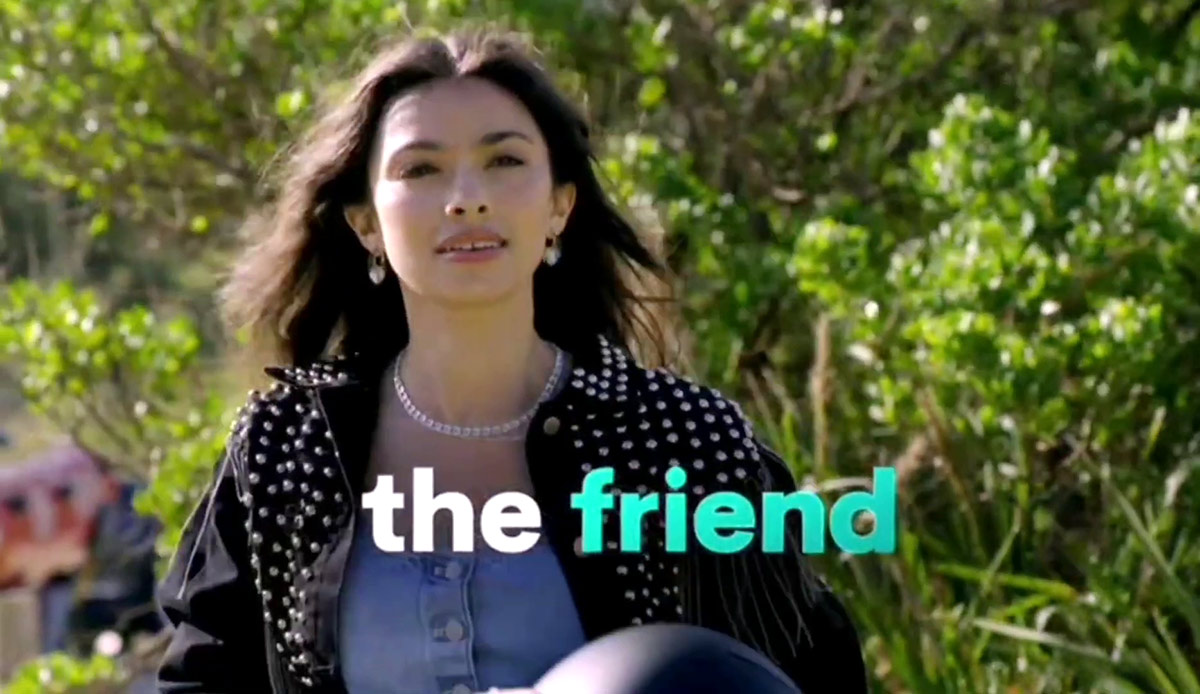 However, Eden (Stephanie Panozzo) was far from happy with her arrival, revealing that Mercedes once tried to steal Remi away to join a rival band, and Eden hasn't trusted her since.
It wasn't just Eden who was nervous of the new arrival. Remi assured Bree that, while he and Mercedes were close, nothing had ever happened between them, and that she had nothing to worry about. However, Eden warned Bree to be careful.
The promo, focussing on 'The Girlfriend' vs 'The Friend', opens with Bree and Remi kissing and looking totally loved up – but not for long.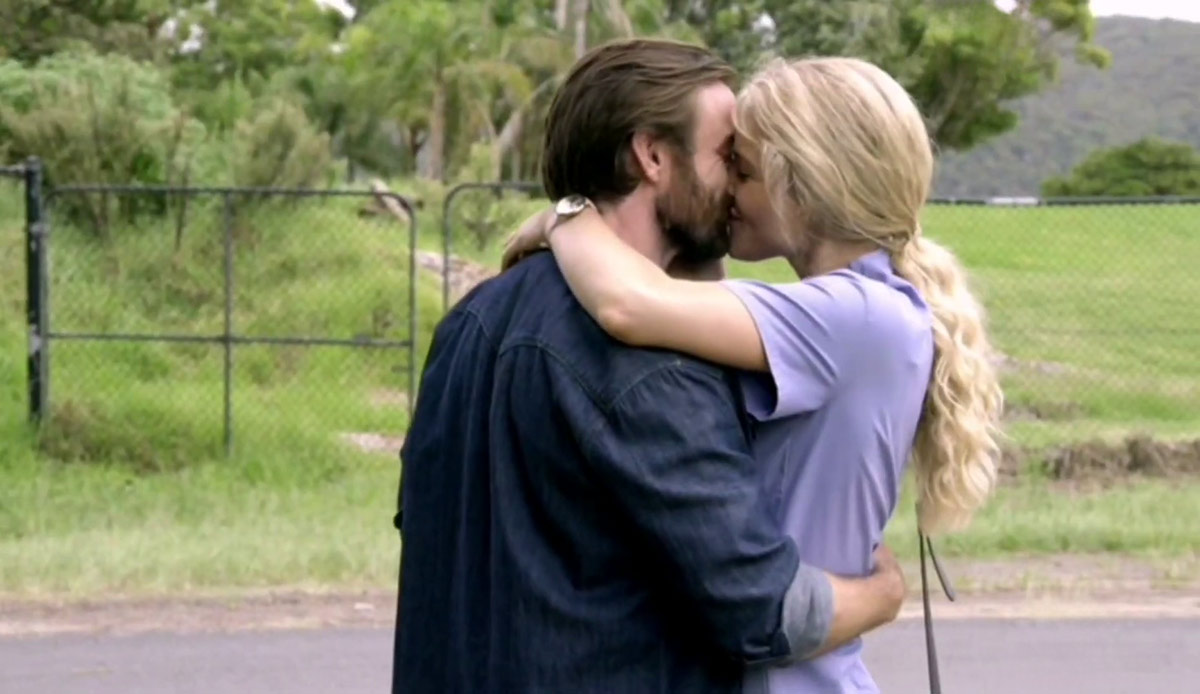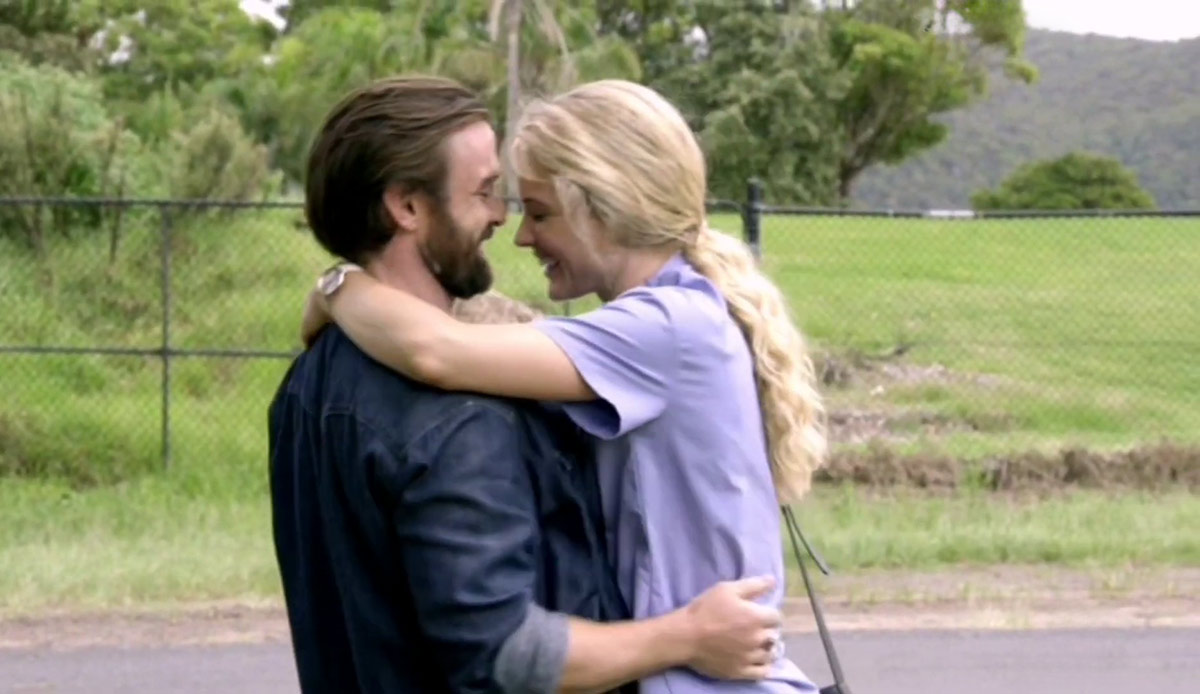 After a shot of Remi and Mercedes laughing and chatting on the beach together, we return to the shot of Remi and Bree together. They're soon interrupted as Mercedes pulls up on her motorbike.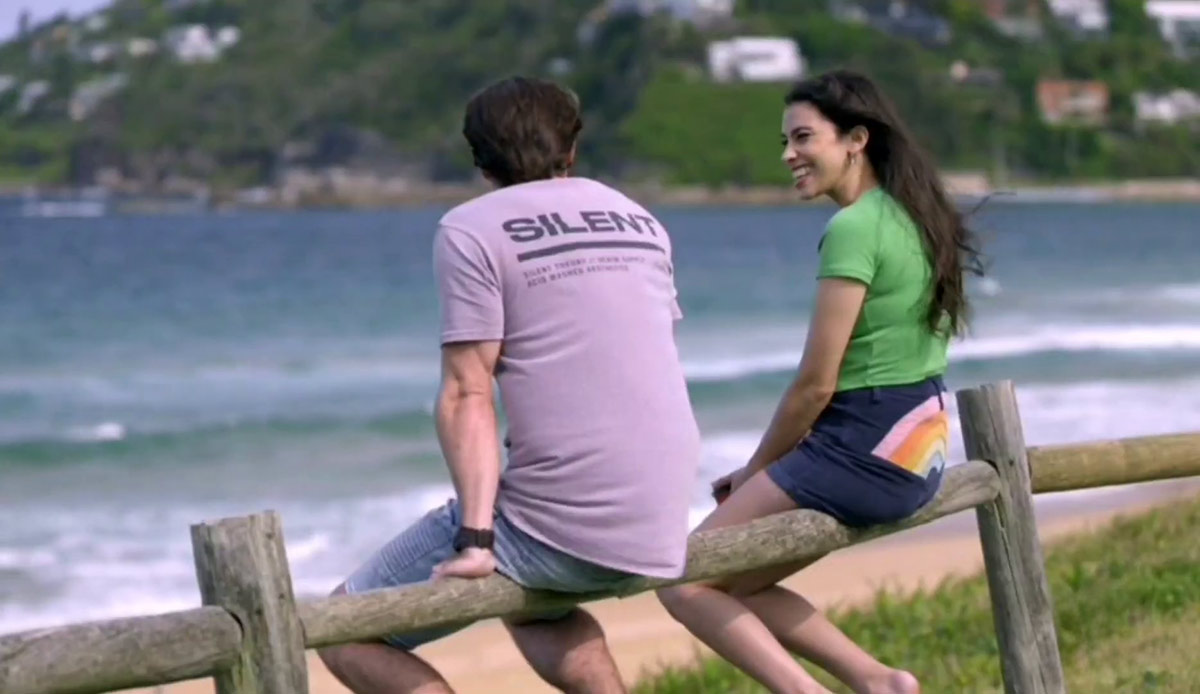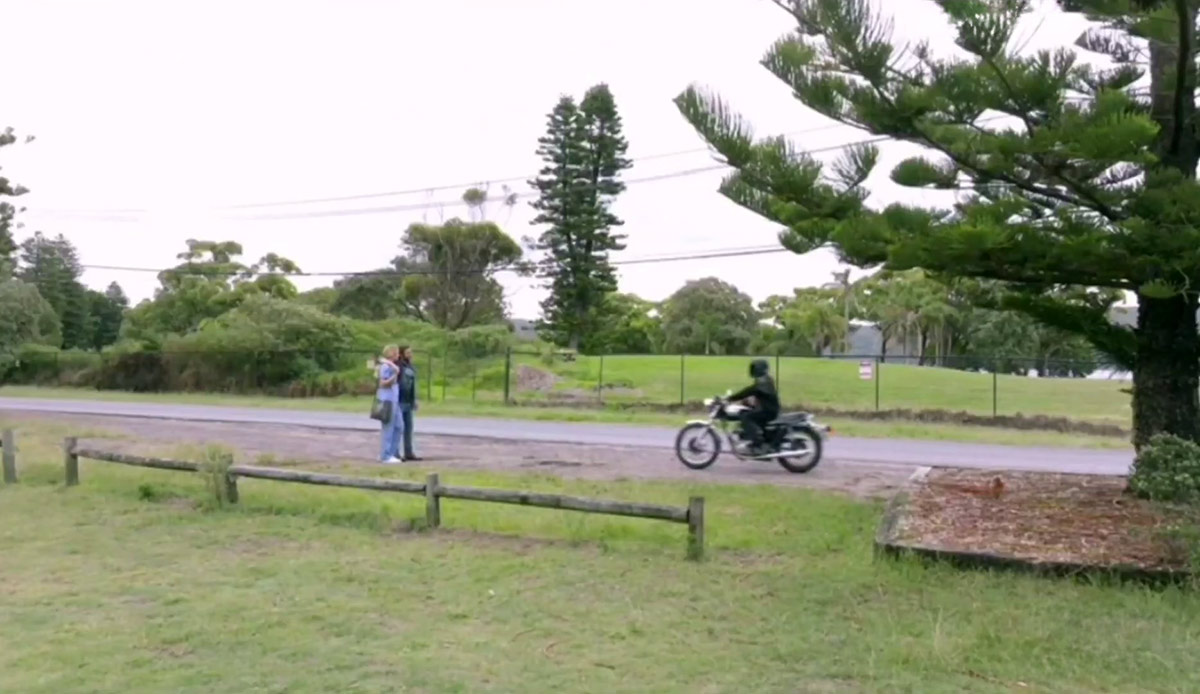 As Mercedes pulls up, she takes off her helmet and tosses it at Remi.
"Get ready to love me even more than you already do," she tells him, before beckoning him onto the back of her bike.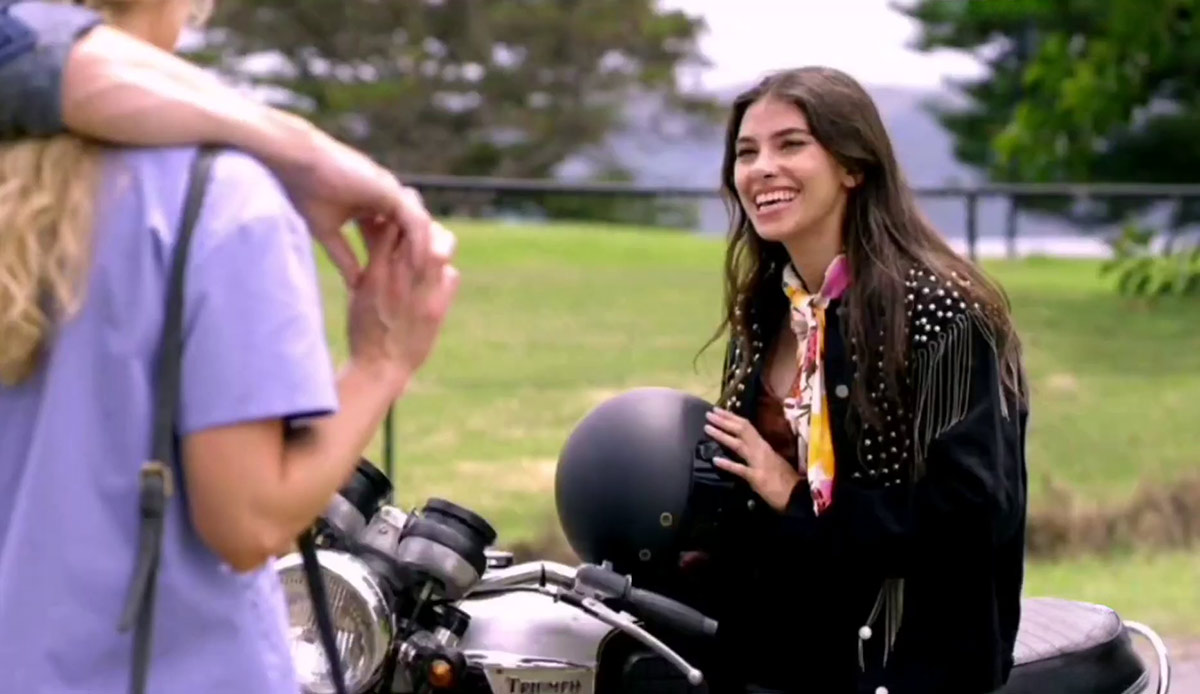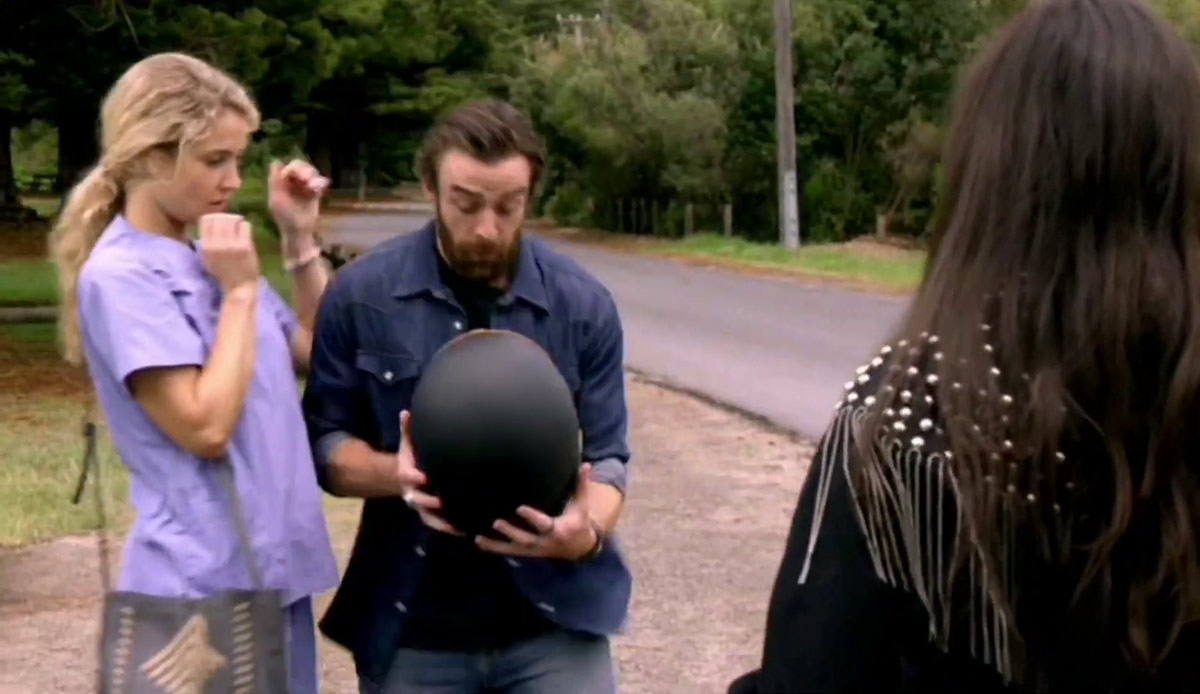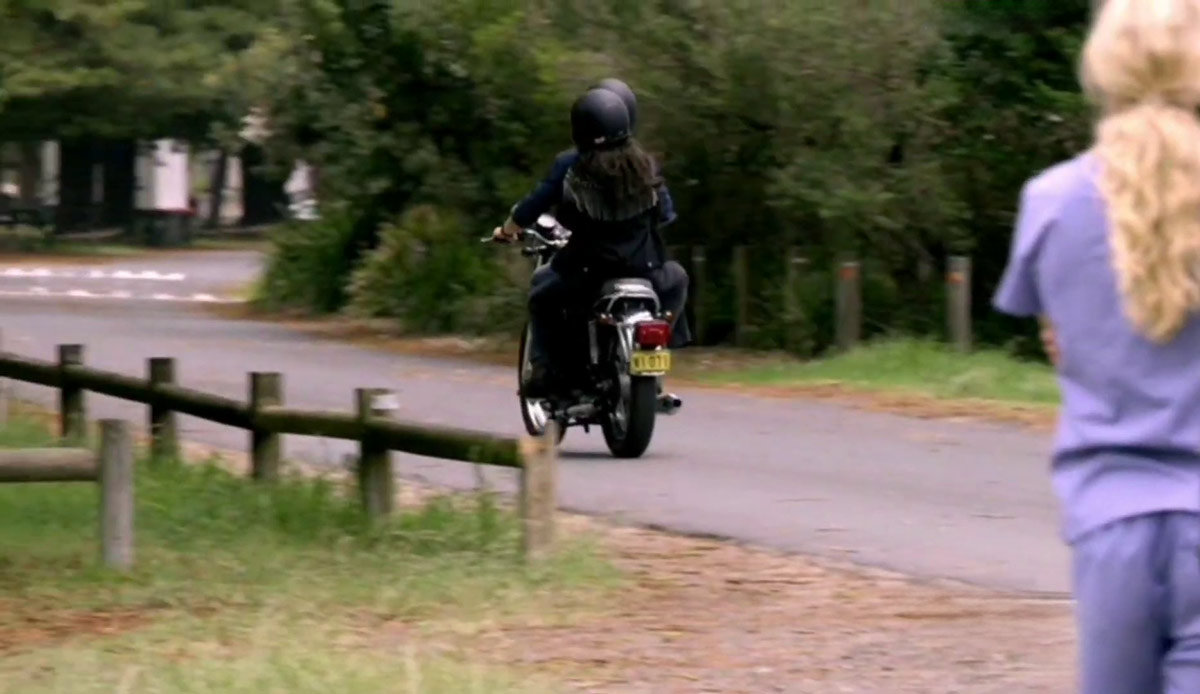 The two then ride off into the distance together, leaving Bree alone – and she doesn't look happy about it!
Bree has already told Remi how much she dislikes motorbikes, but we're sure that his safety is the least of her concerns as she watches her boyfriend drive off with a woman he's got history with.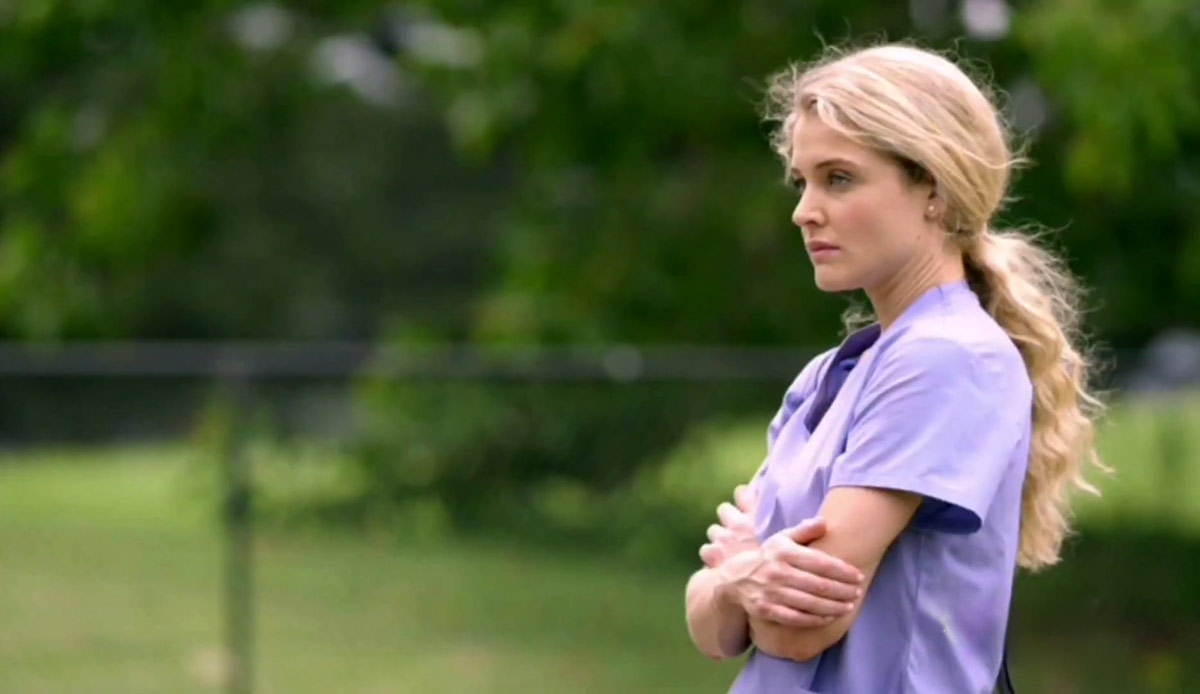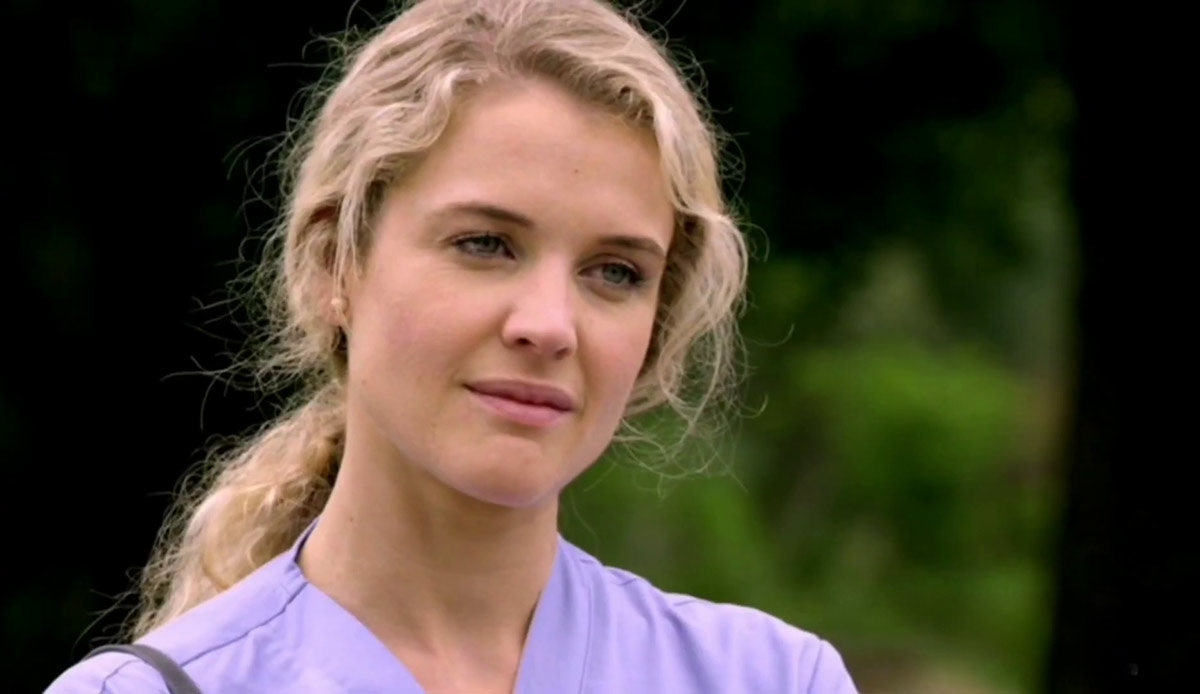 We then see Bree and Xander (Luke Van Os) head out of the water after a surf.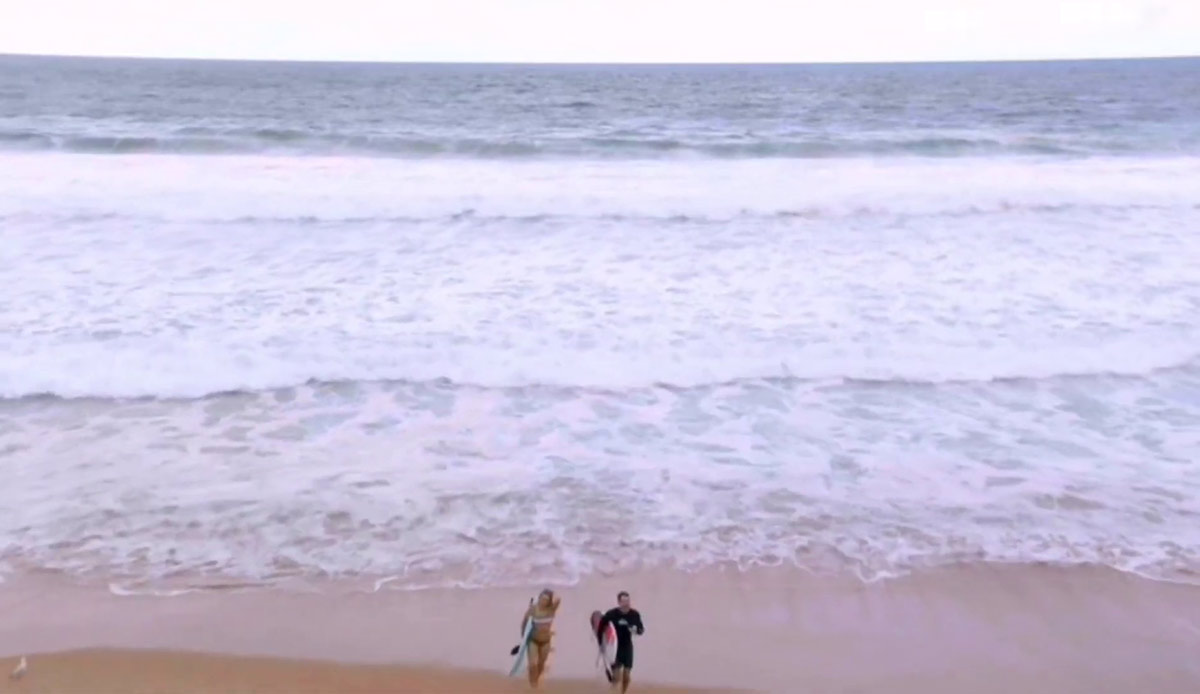 Bree begins to open up to her friend, explaining that "her and Remi have history."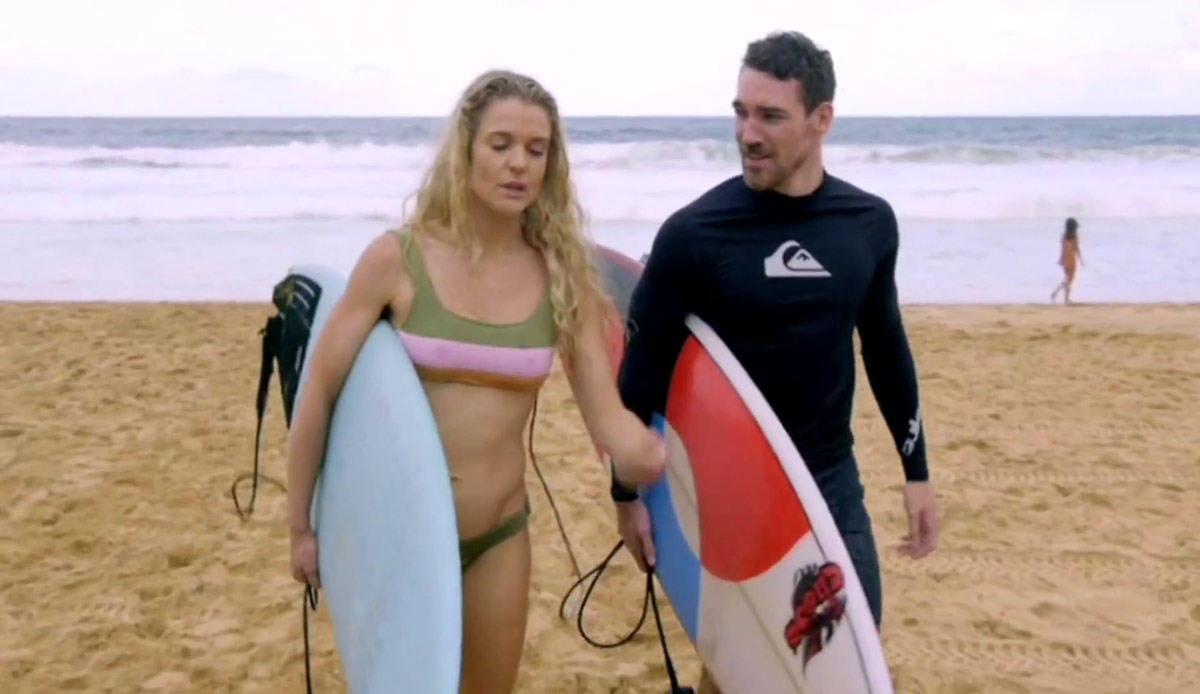 "I still think Mercedes has a thing for you," Bree tells Remi.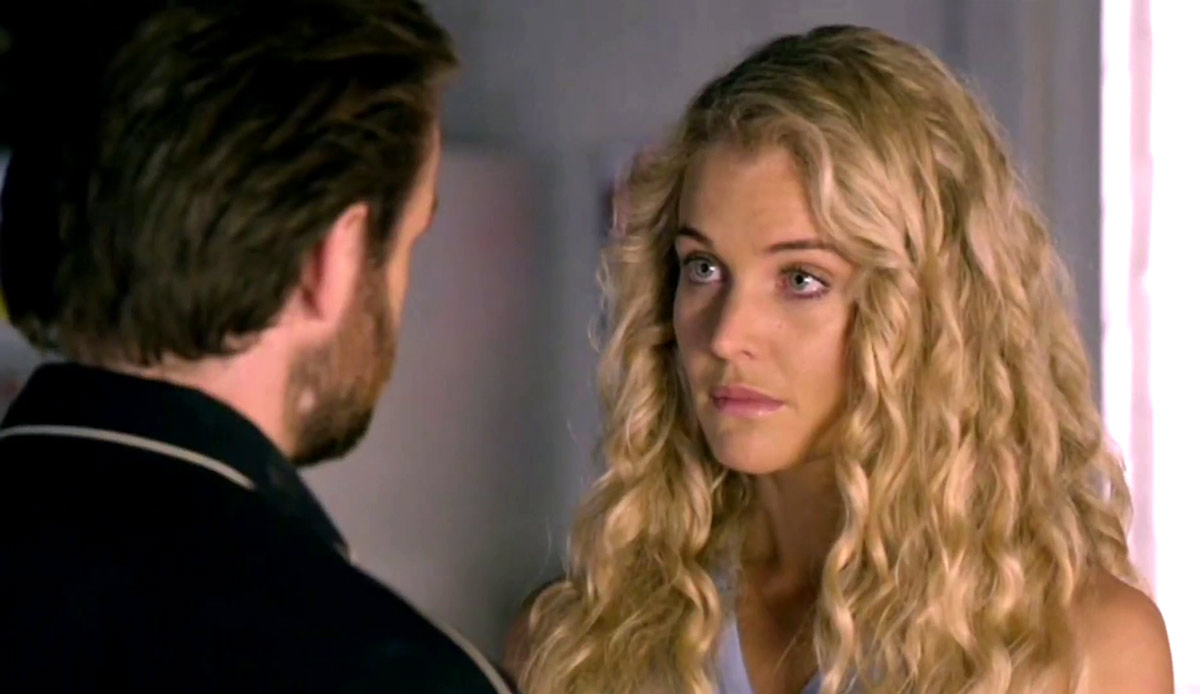 "I only want you," he reassures her.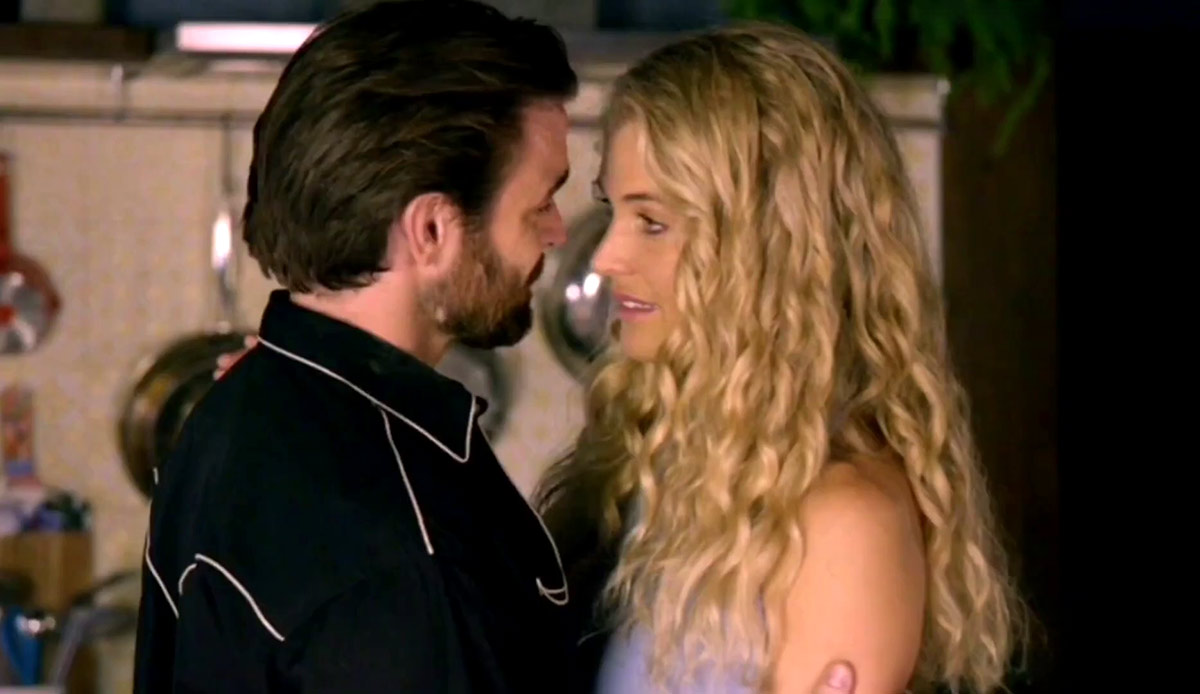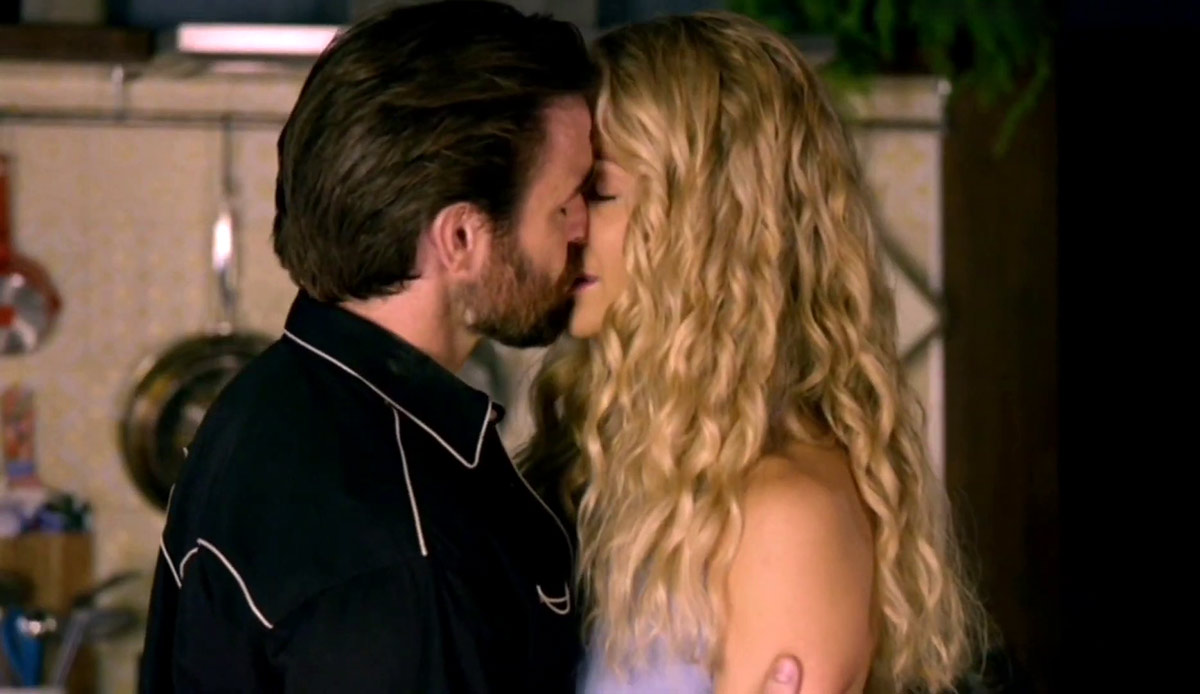 While Bree smiles and leans in for a kiss with her boyfriend, it doesn't allay her fears.
The new promo treats us to more shots of Mercedes trying to get close to Remi, as she straightens his shirt while Bree watches on, jealousy growing by the second.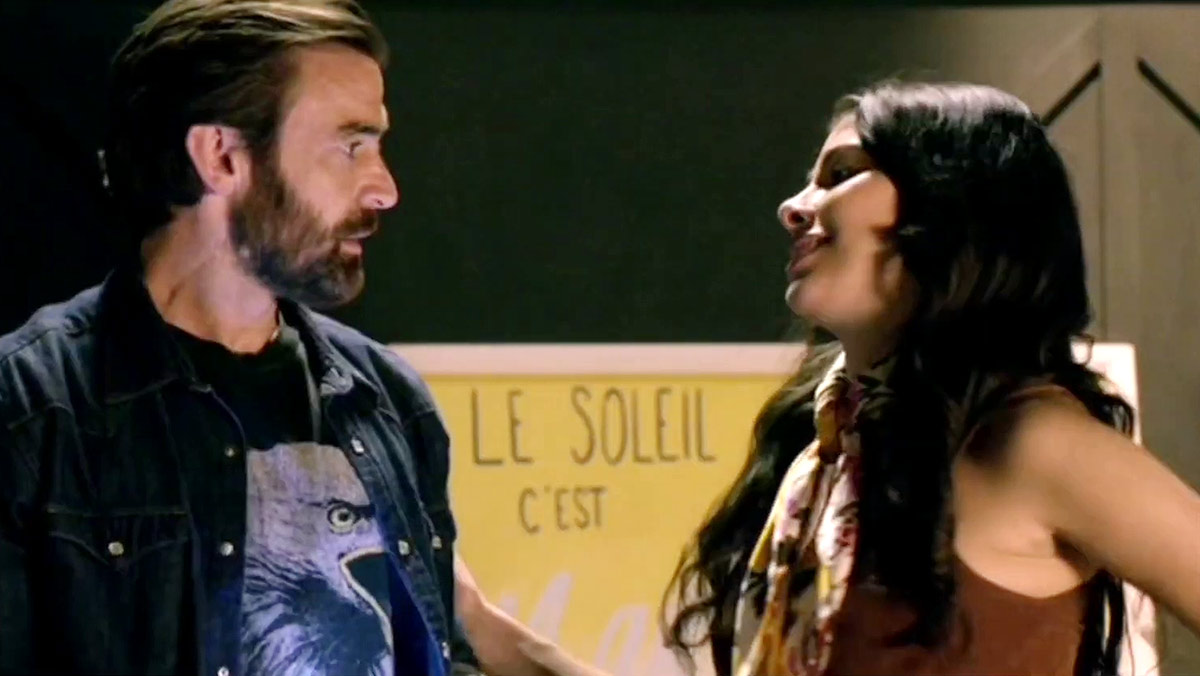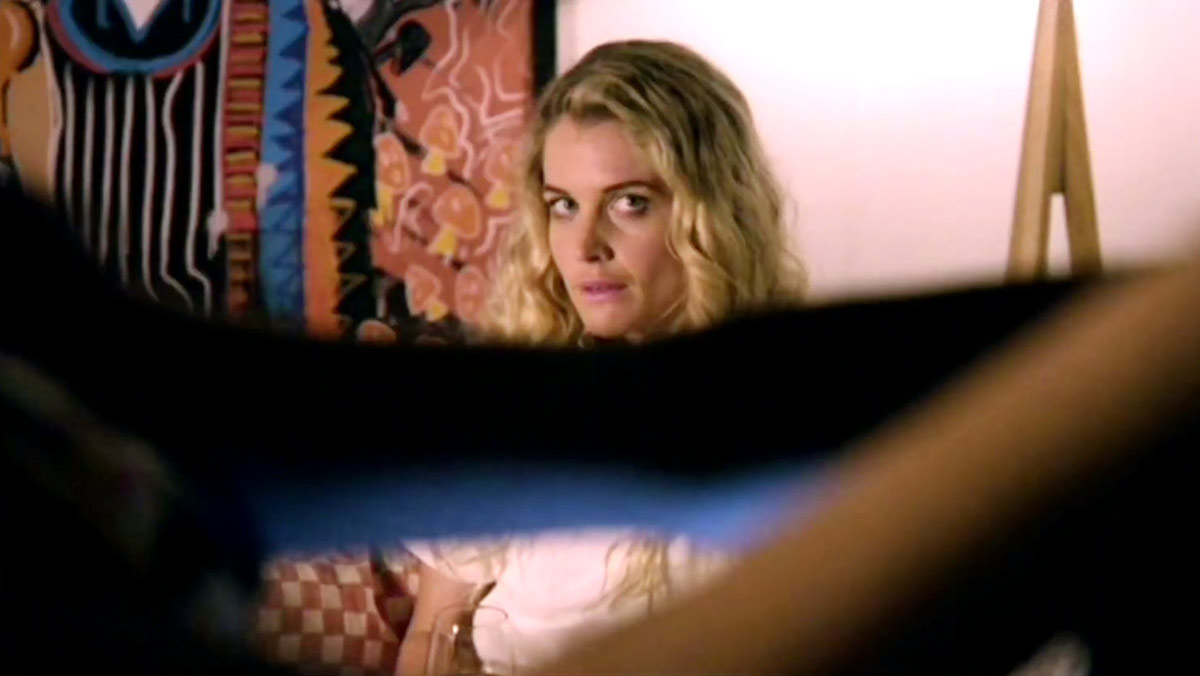 "I know what you're doing," says Bree as she confronts Mercedes.
But, in the first real sign of Mercedes' true feelings towards Remi's choice of partner, she doesn't deny a thing.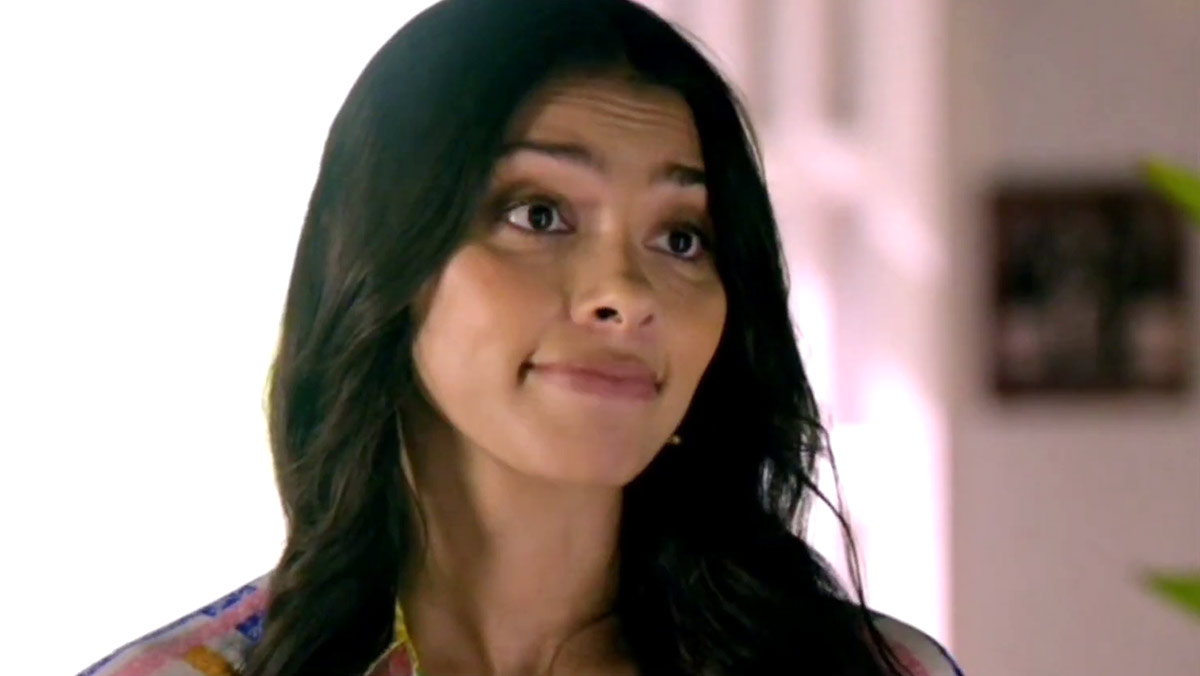 "And I have no idea what he's doing with you," is Mercedes' cutting response. "You're antsy over the tiniest threat."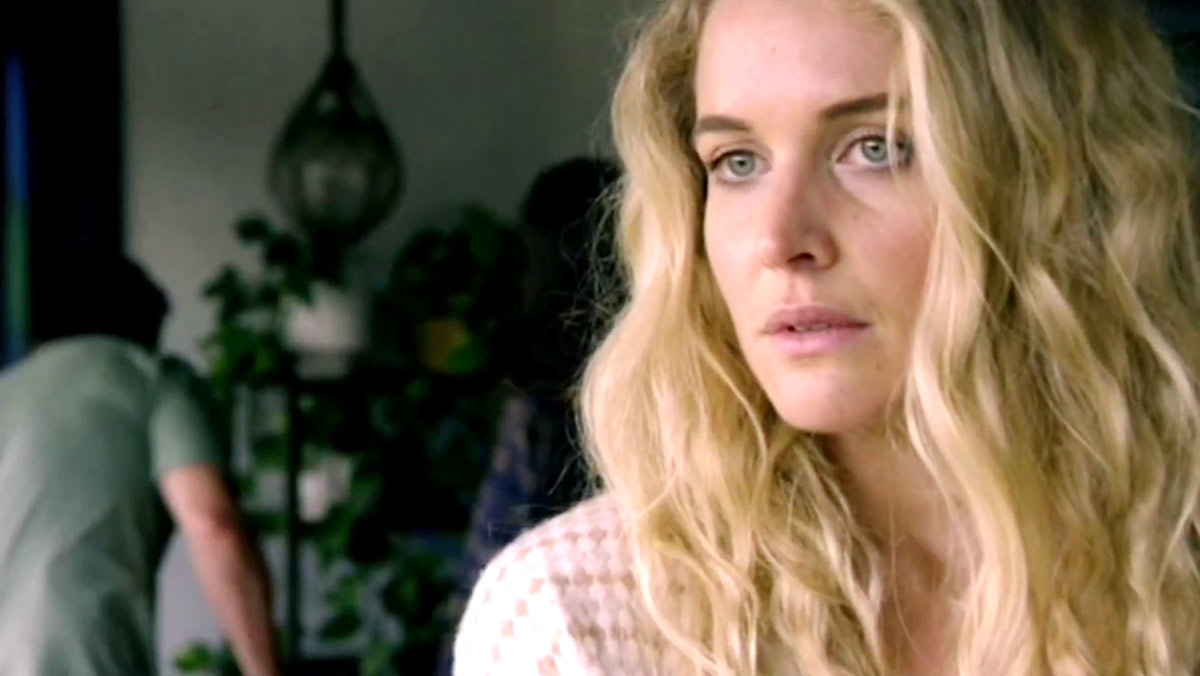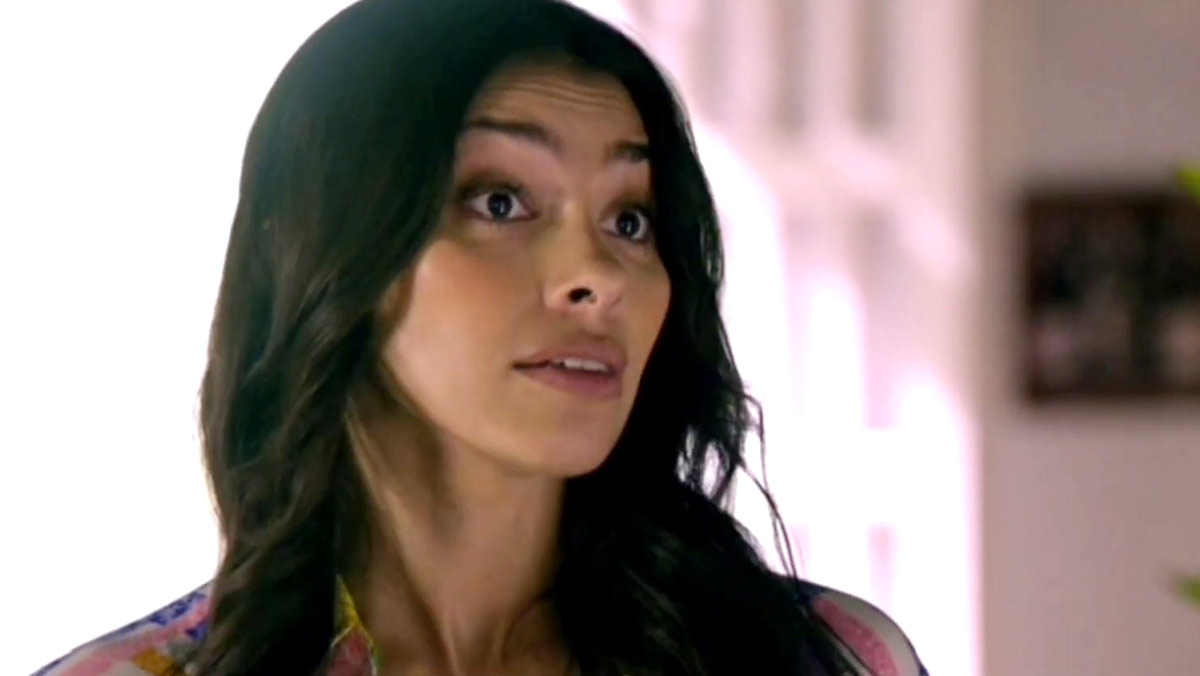 "You think you're a threat?" is Bree's response, but it's clear she's rattled.
"Stop, before you embarrass yourself."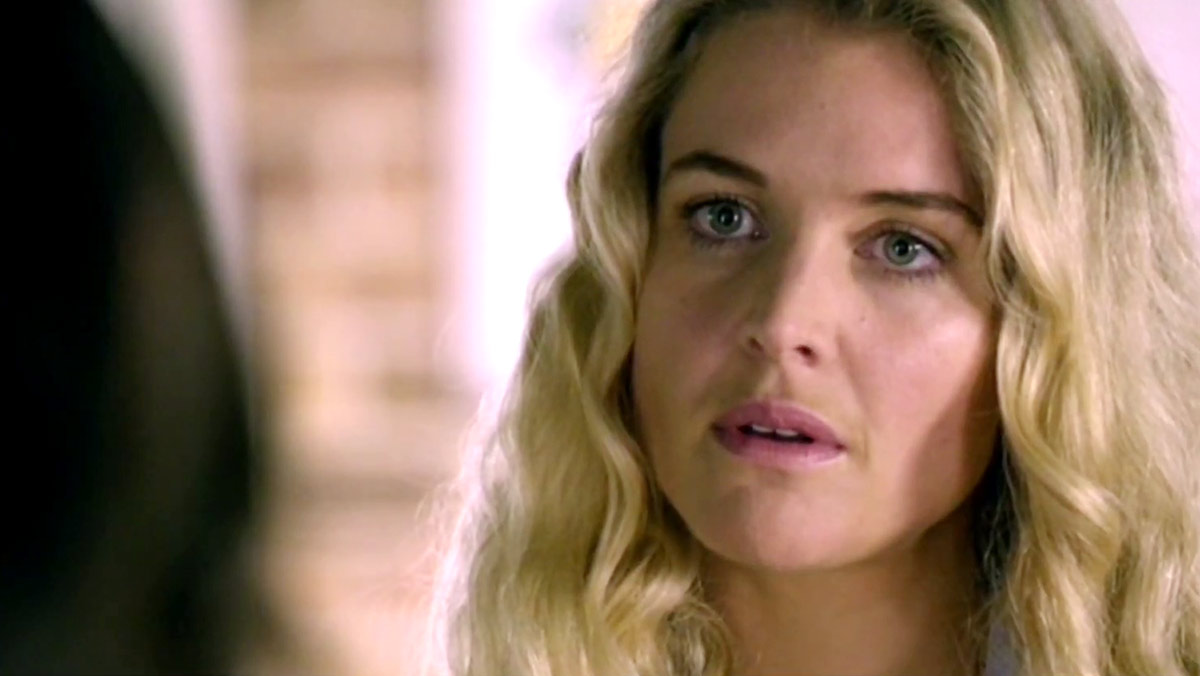 Remi walks in at that point, shocked to find his two favourite women fighting – "What's going on?"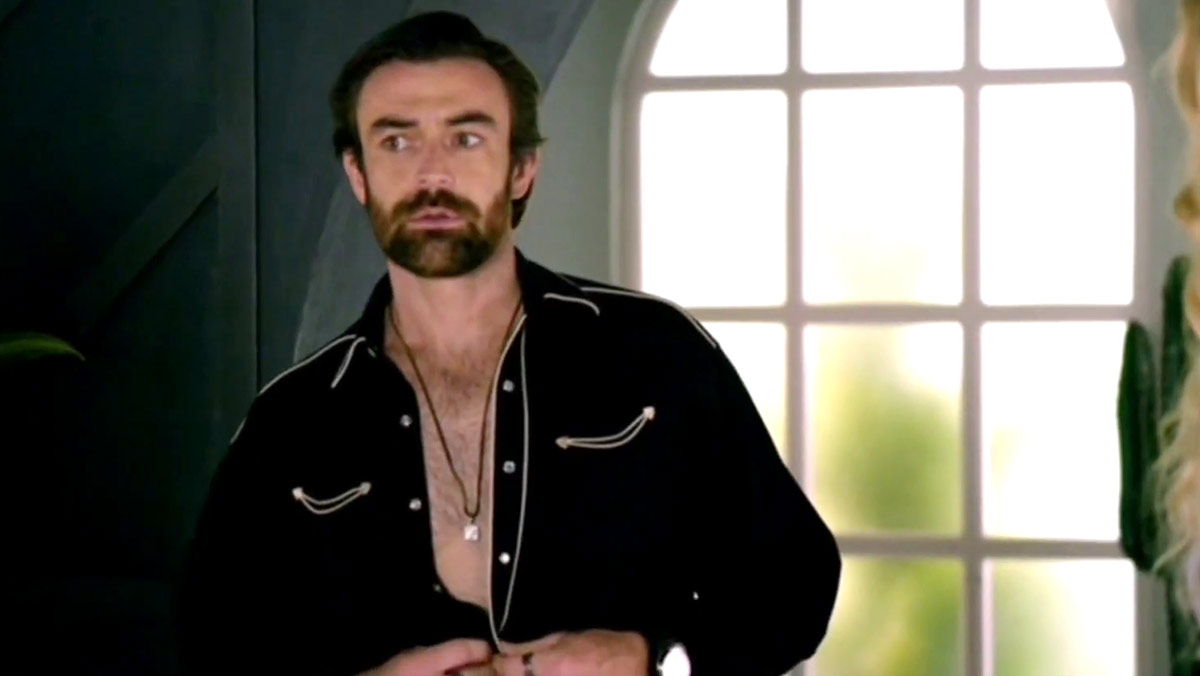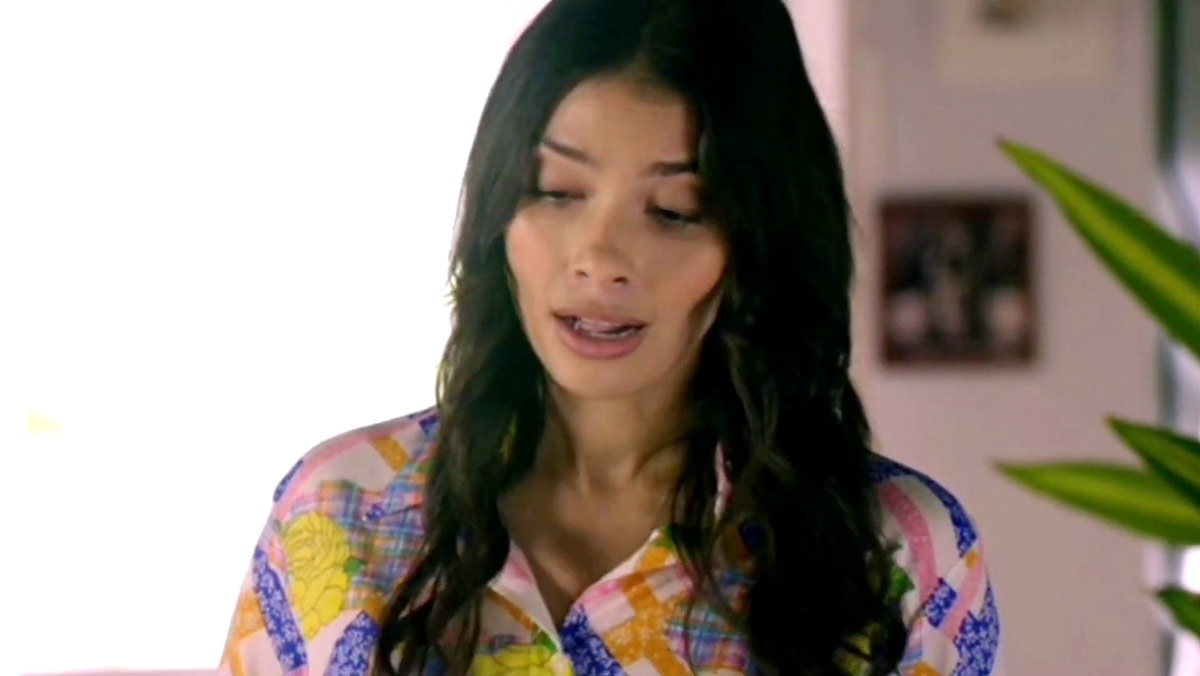 Later, it looks like Remi and Mercedes discuss the latest development, as Remi stares back towards the Lyrik house with a concerned look on his face.
Is Mercedes successfully putting doubts in his mind about his future with Bree?
Later, Remi confronts Bree over whether she really trusts him as much as she claims to.
"You said you trusted me, but clearly you don't."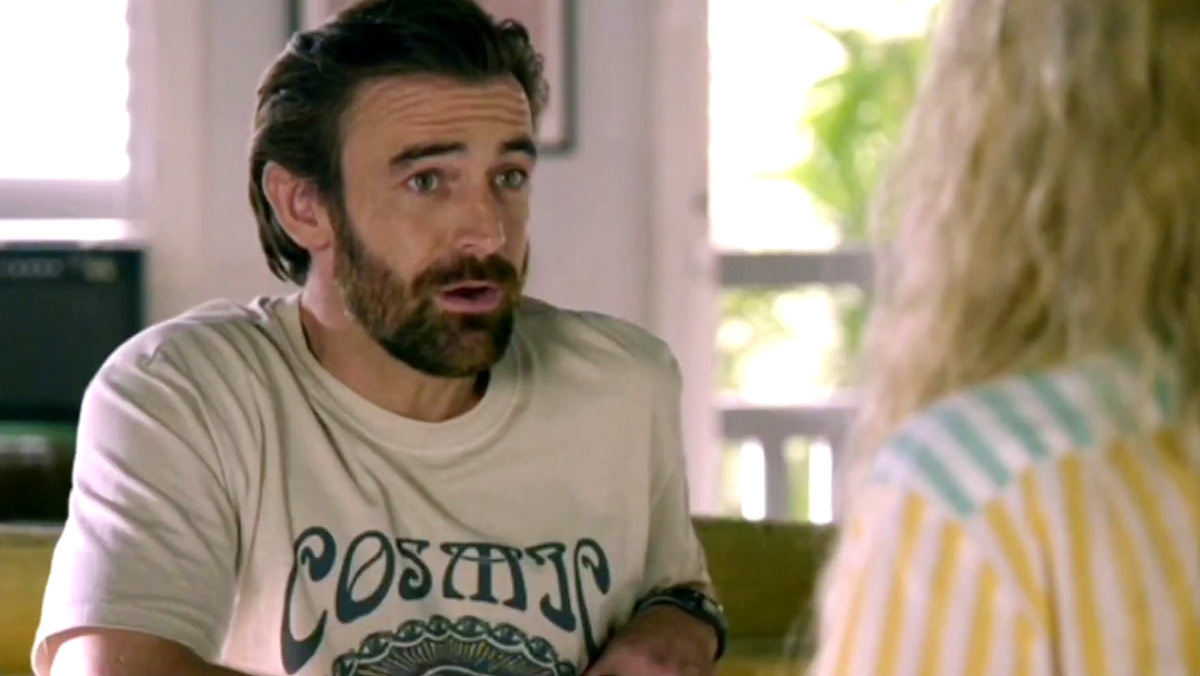 Next, we see the band performing in a recording studio.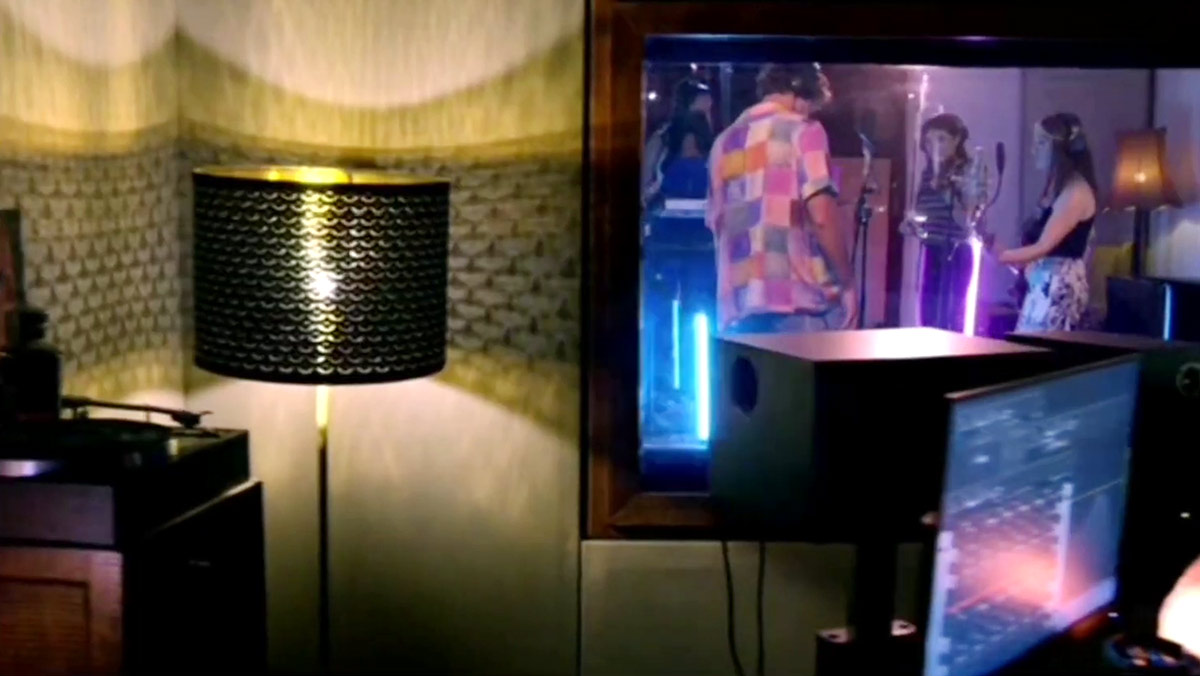 Last week Mercedes agreed to use her contacts to help get Lyrik a mates-rates deal on a studio, and it appears she's been true to her word.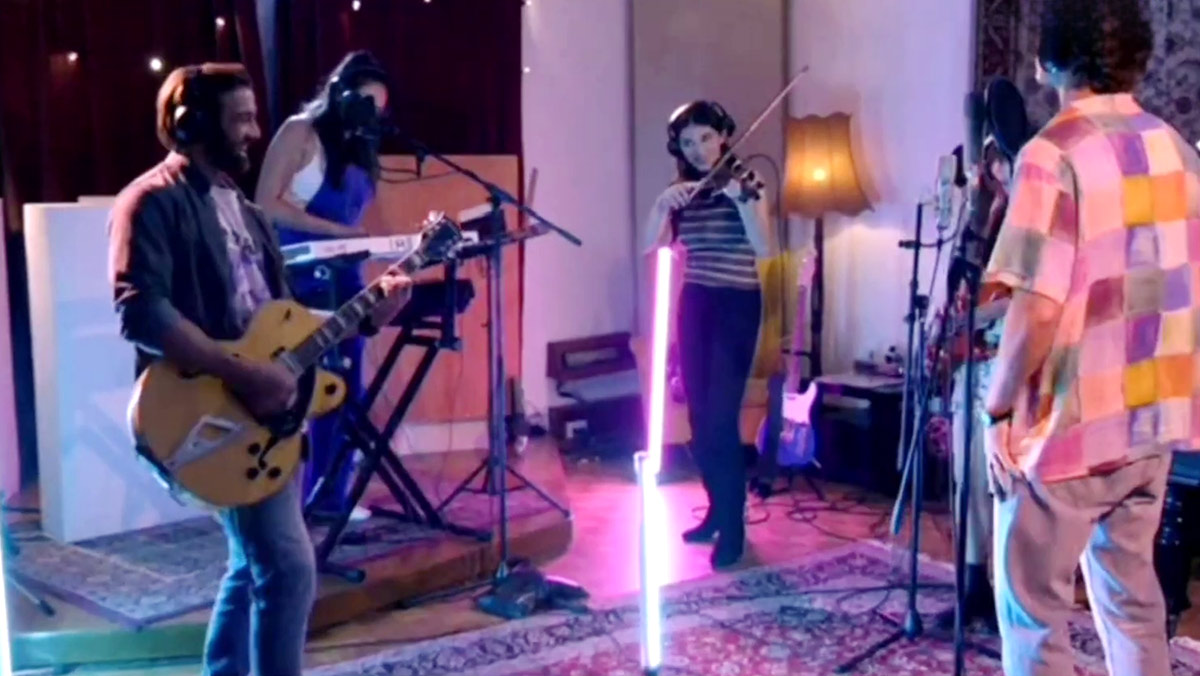 The band have had plenty of ups and downs since they arrived in Summer Bay, but all have huge smiles on their faces as they perform together, with Mercedes accompanying them on violin.
As they stop playing, Mercedes and Remi embrace warmly, and it seems that Mercedes' plan may be working after all.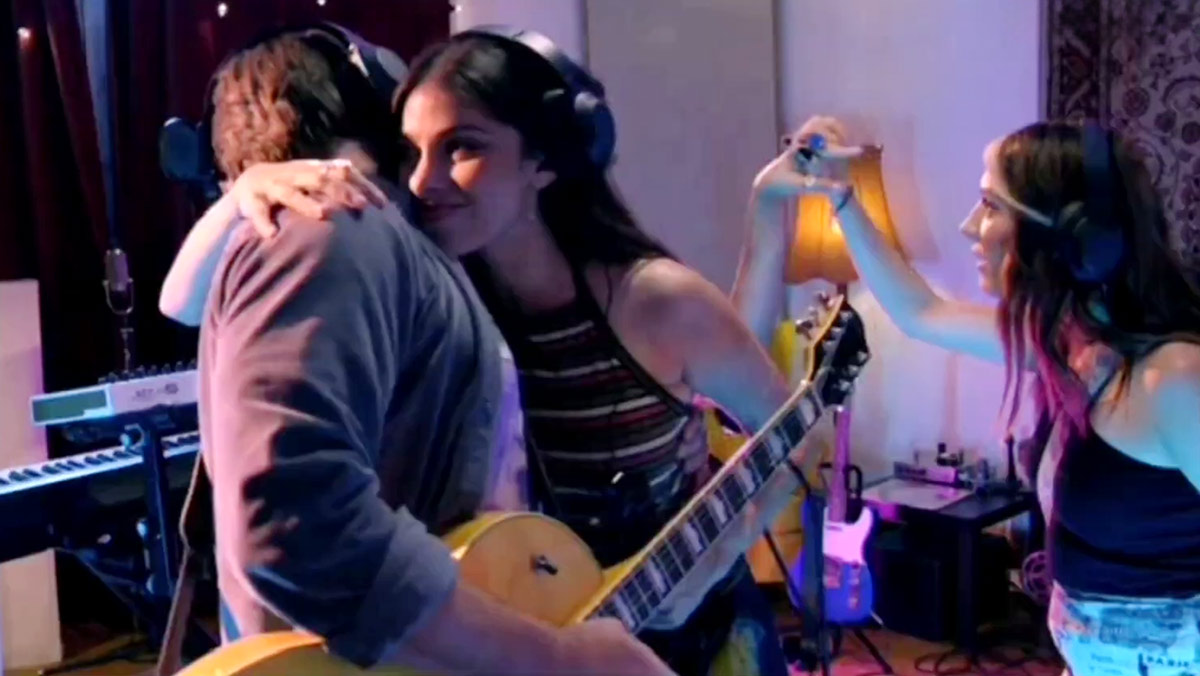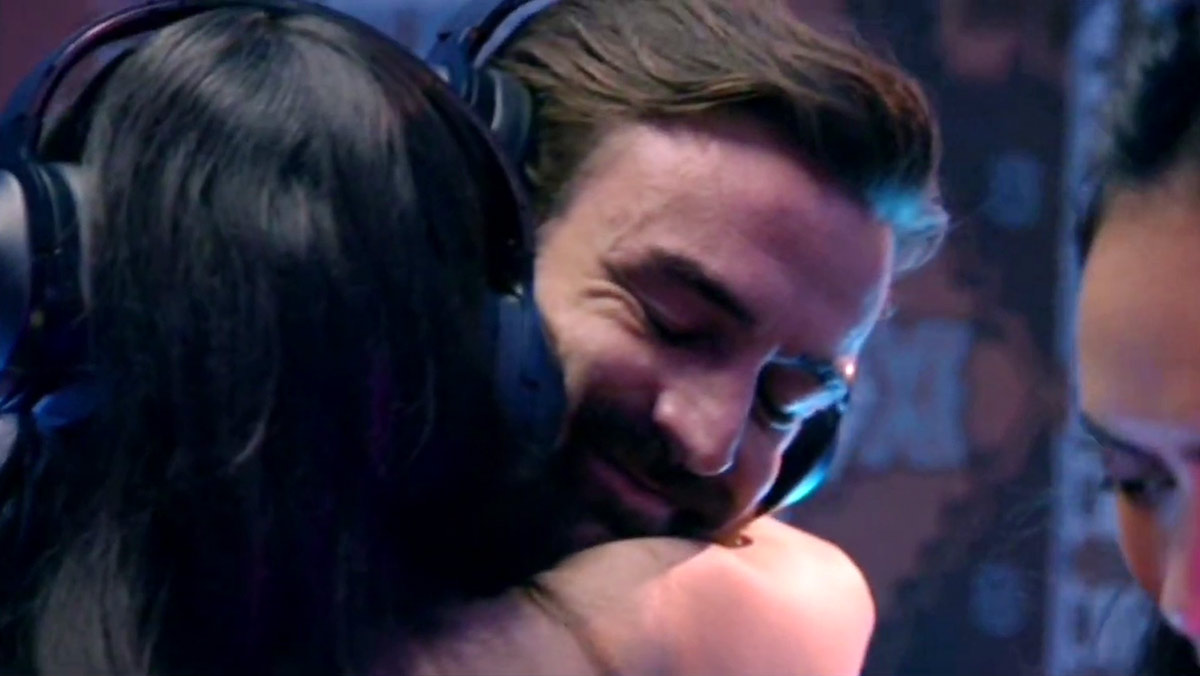 "We wouldn't be here without you," Remi tells her as they sit in front of a mixing desk.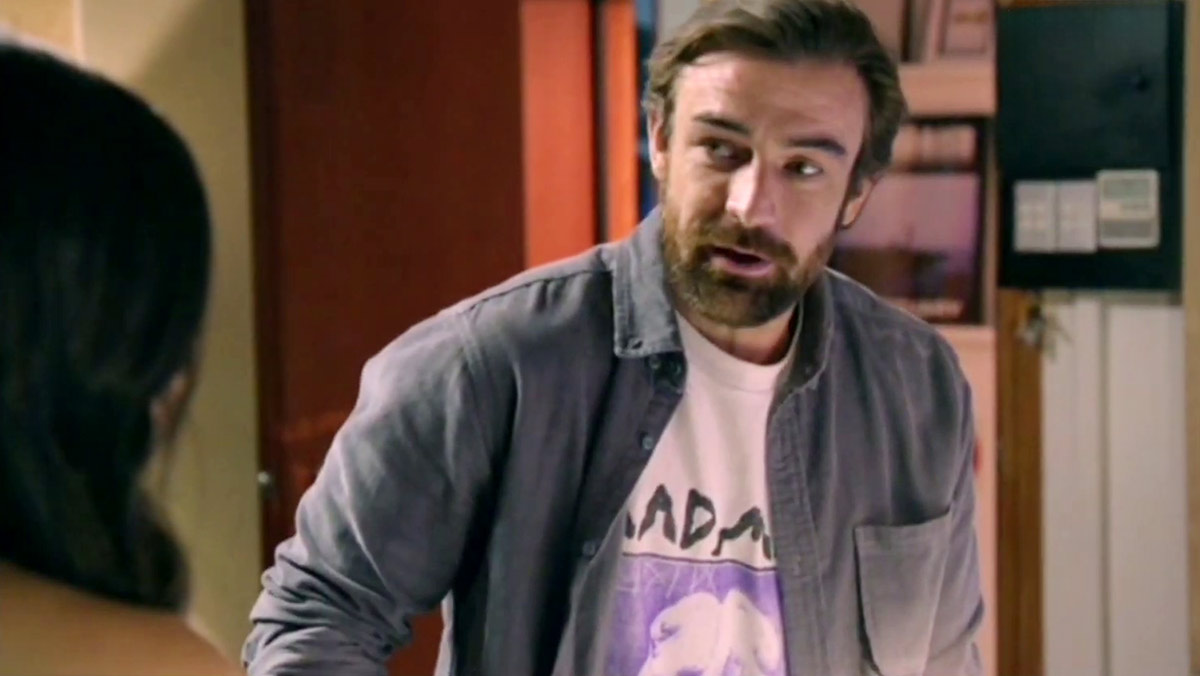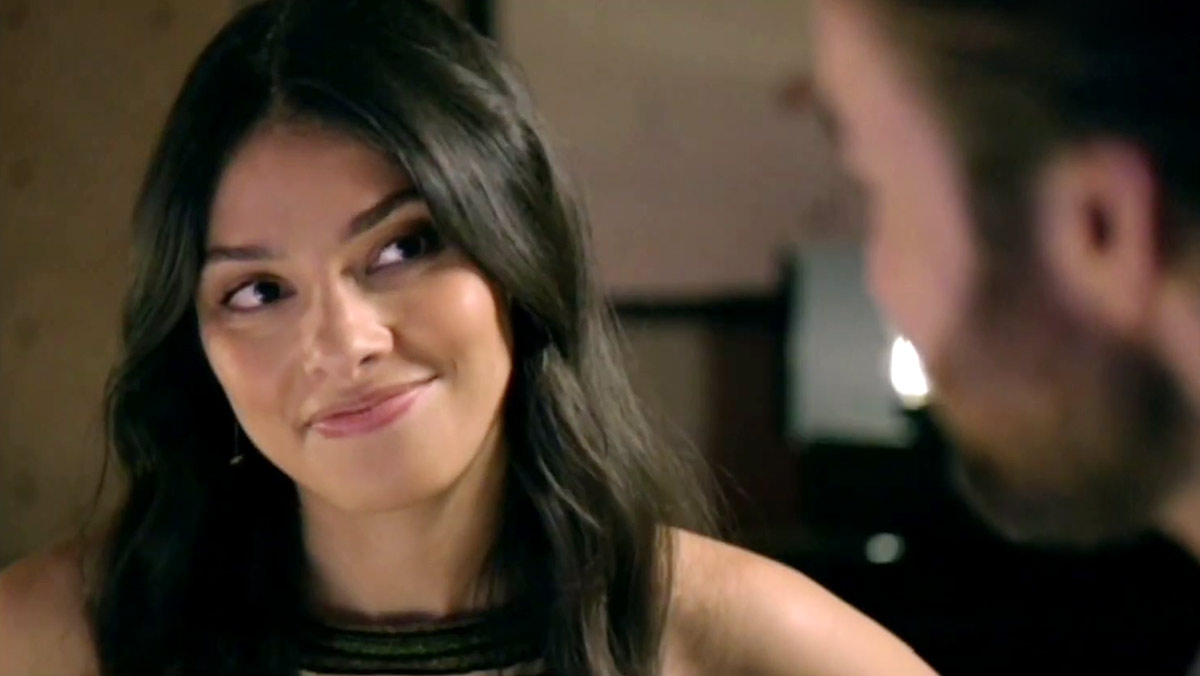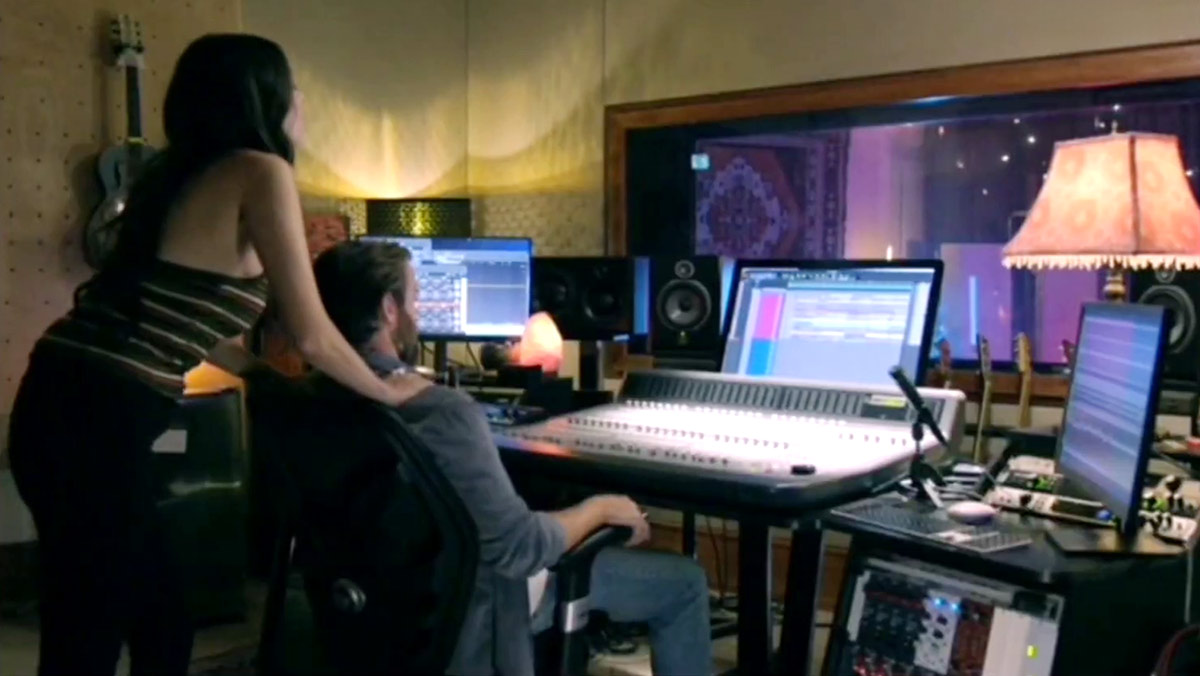 Suddenly, in the final seconds of the shocking new promo, they lock lips… and from the looks of it, it's not a one-sided thing.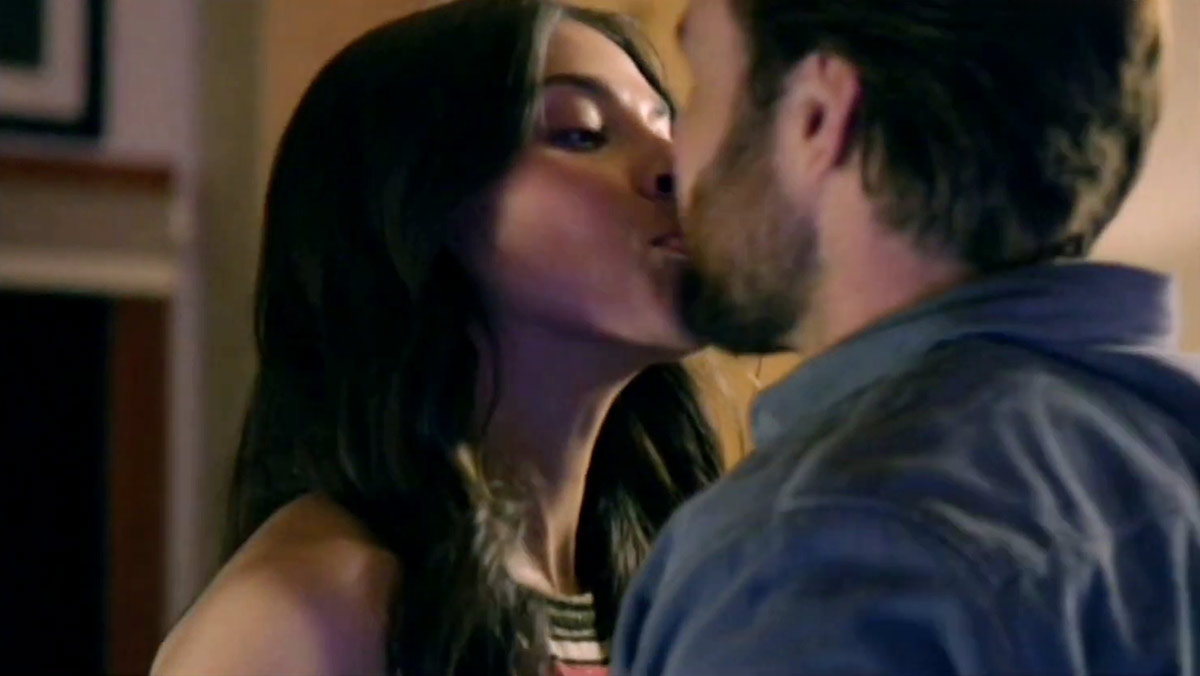 Does this spell the end for Remi and Bree?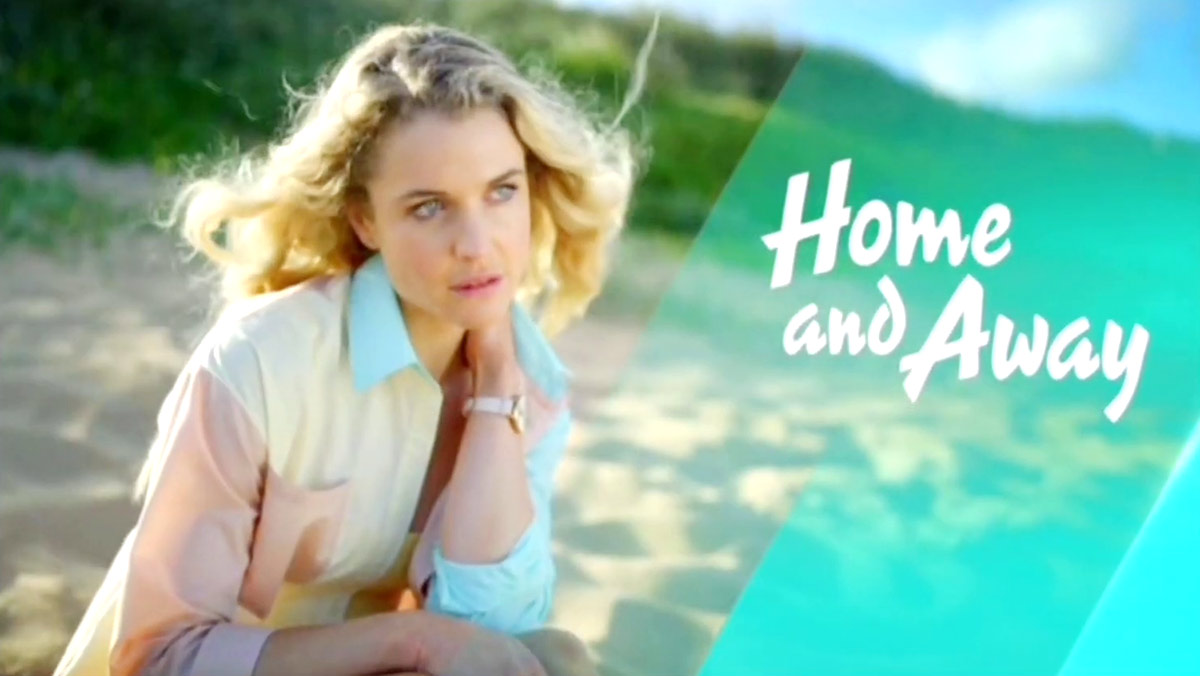 UK viewers will meet Mercedes for the first time on 21st July.
---
Monday 19th June (Episode 8062)
Felicity resolves to identify her attacker. Alf is frustrated over the explosion fallout. Xander confronts his grief. Mali is stubbornly headed for a wipe-out.
Tuesday 20th June (Episode 8063)
Mali's too proud to ask for help. Felicity's search takes a dive. Marilyn is shocked by the latest news on Stunning Organics.
Wednesday 21st June (Episode 8064)
Mercedes gets under Bree's skin. Cash throws himself into work. Has Irene bitten off more than she can chew?
Thursday 22nd June (Episode 8065)
Bree cannot trust Remi. Lyrik strike a big win. Irene's generosity is wearing thin. Andrew's paranoia grows.
---
Mali ignores Rose's advice and heads out for a surf, just weeks after perforating his eardrum. Will it end in disaster?
Spoilers in your inbox every weekend!