Home and Away introduces new 'rock chick' Mercedes
A new Home and Away promo has given us our first official introduction to Mercedes, a rock chick and classically trained musician who's set to shake up Lyrik and threaten Bree and Remi's relationship.
Remi (Adam Rowland) and Bree (Juliet Godwin) have had a lot to contend with in their few short months together – their relationship began as an affair, as Bree was still with her abusive husband Jacob (Alex Williams), but things quickly escalated.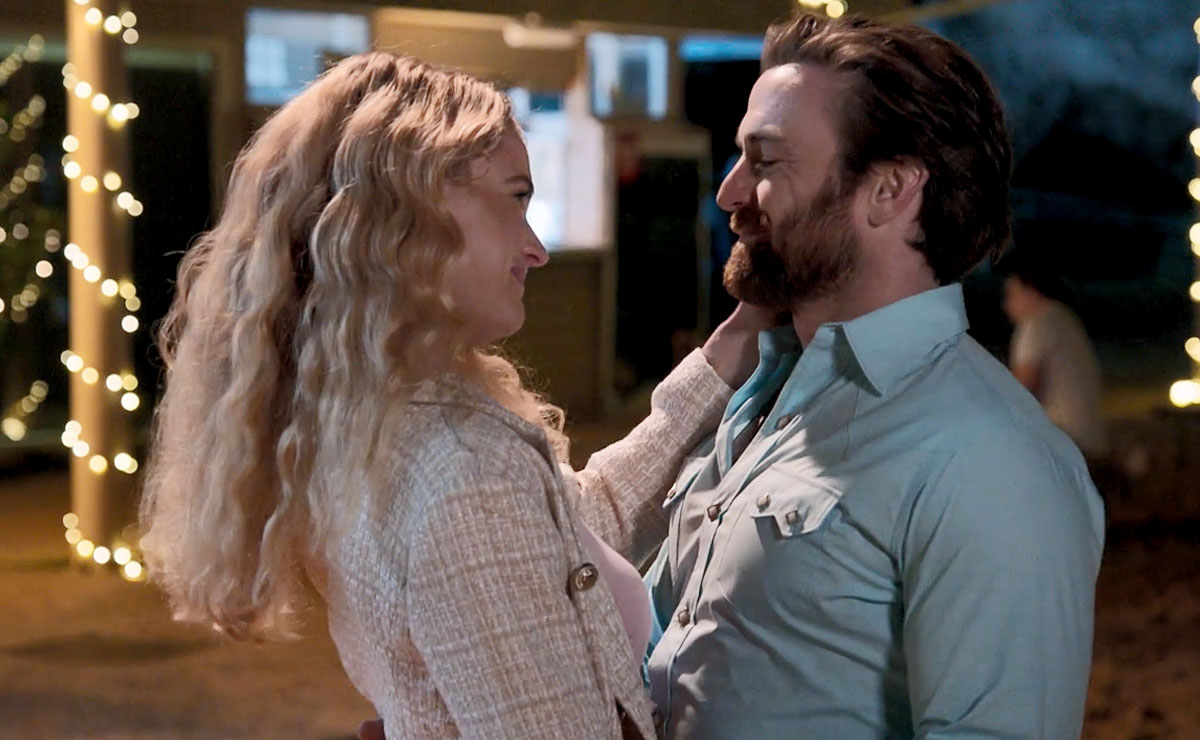 Jacob ended up dead after Bree struck him over the head when trying to escape from him.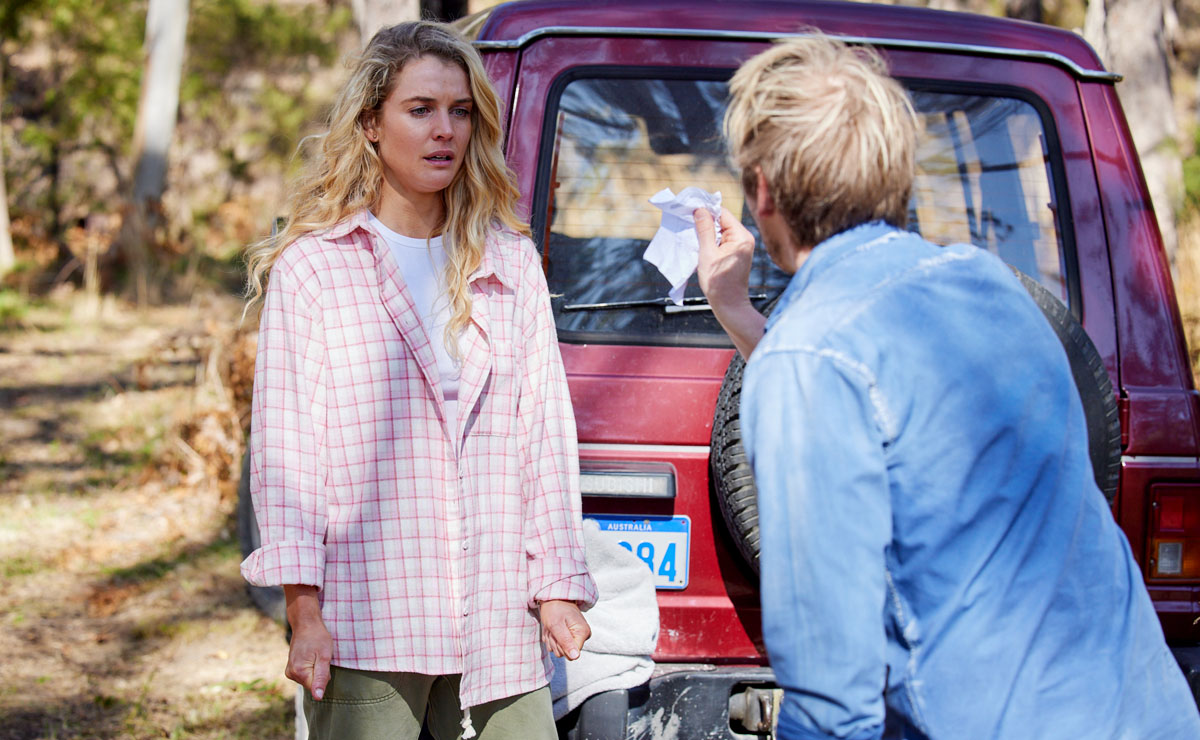 Since then, Bree's PTSD over the tragic turn of events caused her to push Remi away, and it took a long time for her to let him back in.
Then, she discovered she was pregnant, a development she initially kept from Remi as she was unsure whether the baby was his or Jacob's.
Finally, she began to let Remi in and the pair took their first steps towards a normal relationship. However, Bree has recently faced further challenges as Remi and the rest of Lyrik resumed their busy schedule of gigs, meaning they faced stints of long distance.
This brought up more repressed trauma for Bree, as her troubled long-distance relationship with Jacob saw her feel happy when he went away and fearful of his return, and she was confused when she felt the same fear of Remi returning.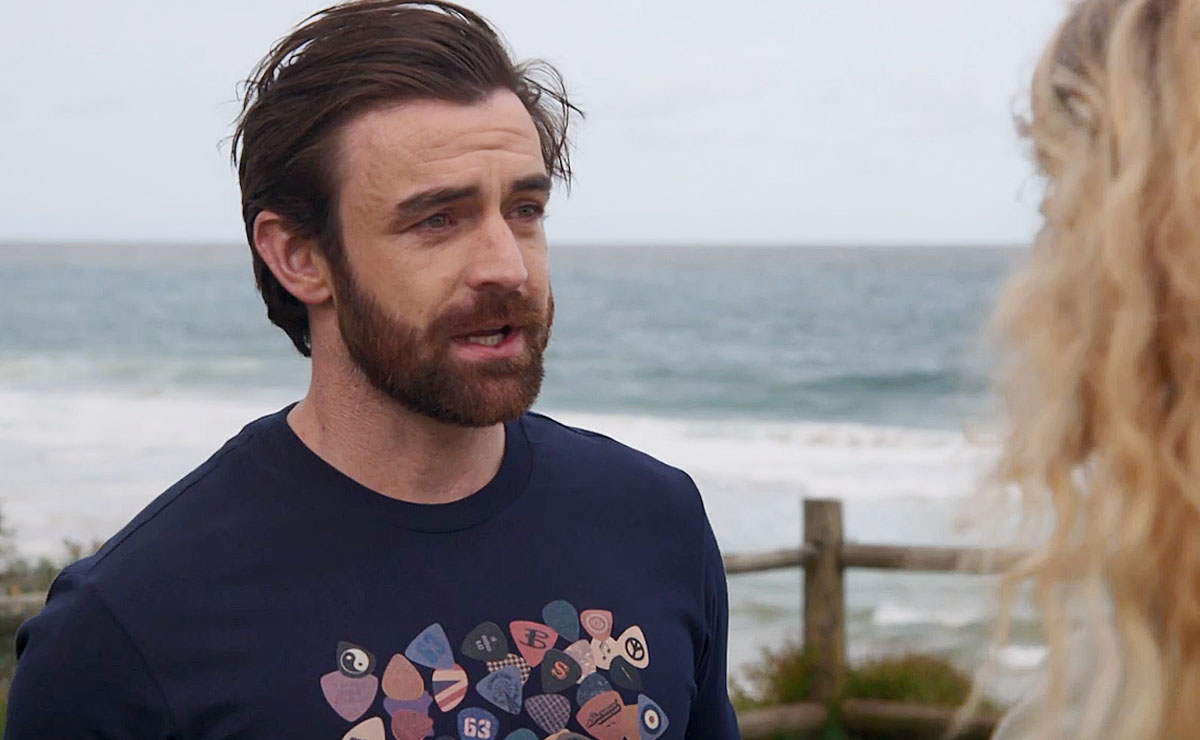 Remi cancelled Lyrik's upcoming gigs as a way of helping Bree, with the added bonus that Lyrik could focus on the upcoming Battle of the Bands competition, which holds a $20,000 prize and would give them the funds needed to record an album.
While Bree was initially reluctant for Remi to change his plans for them – and Kirby (Angelina Thomson) was furious that Remi made such a big decision about the band without consulting anyone else – it was eventually decided that Lyrik would indeed put their touring plans on hold and focus on the competition.
However, there's now another major hurdle for Bree and Remi, with the arrival of rock chick Mercedes, who appears to share a chequered history with Remi and the rest of the band.
A promo aired after Monday's episode in Australia, in which we got our first official look at the "rock chick" who is set to "make waves throughout the bay."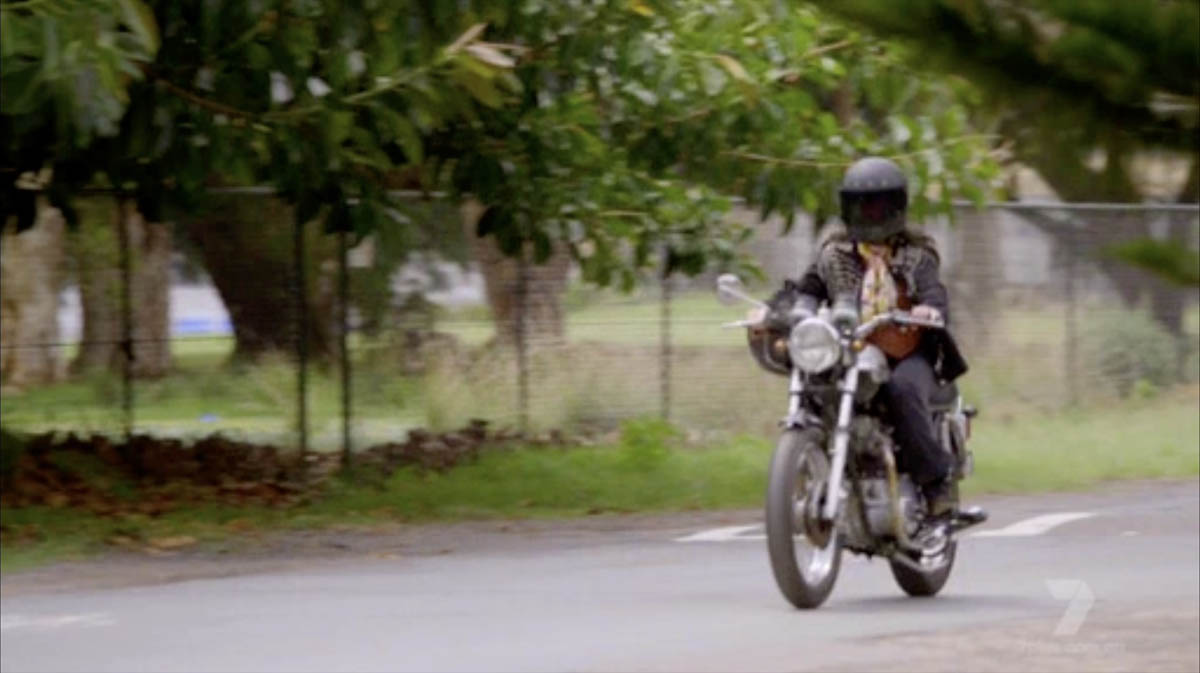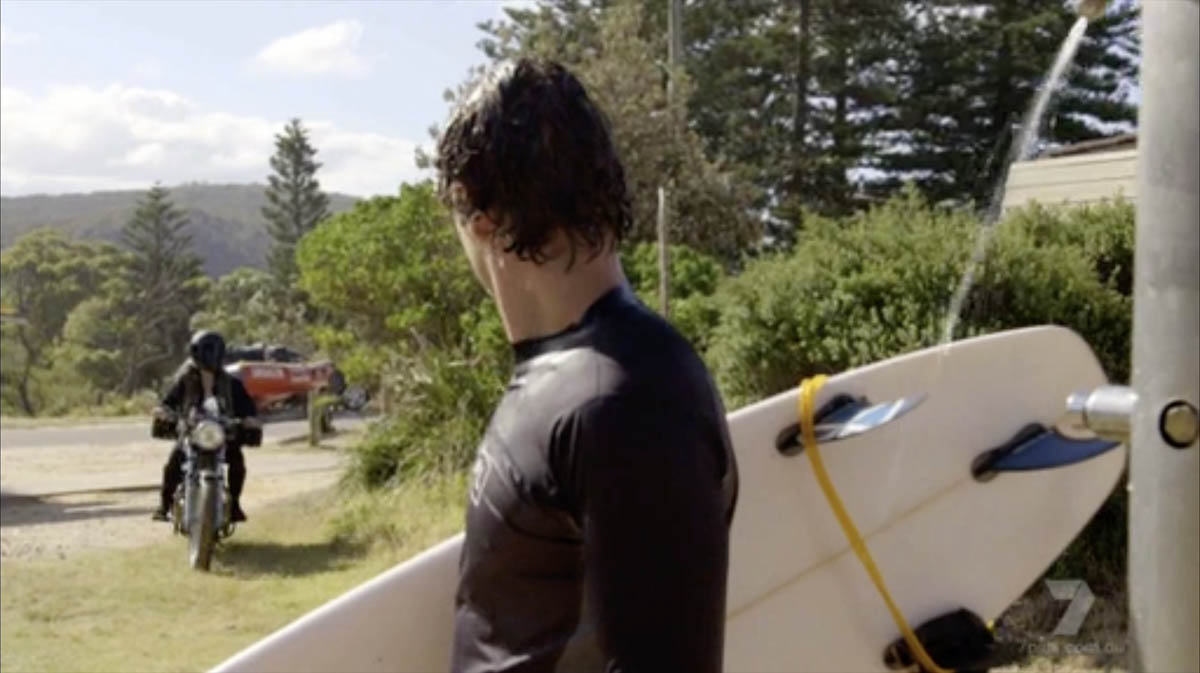 The promo opens with Mercedes – played by Amali Golden – driving into town on a motorbike, as the voiceover informs us that "hell on wheels has arrived!"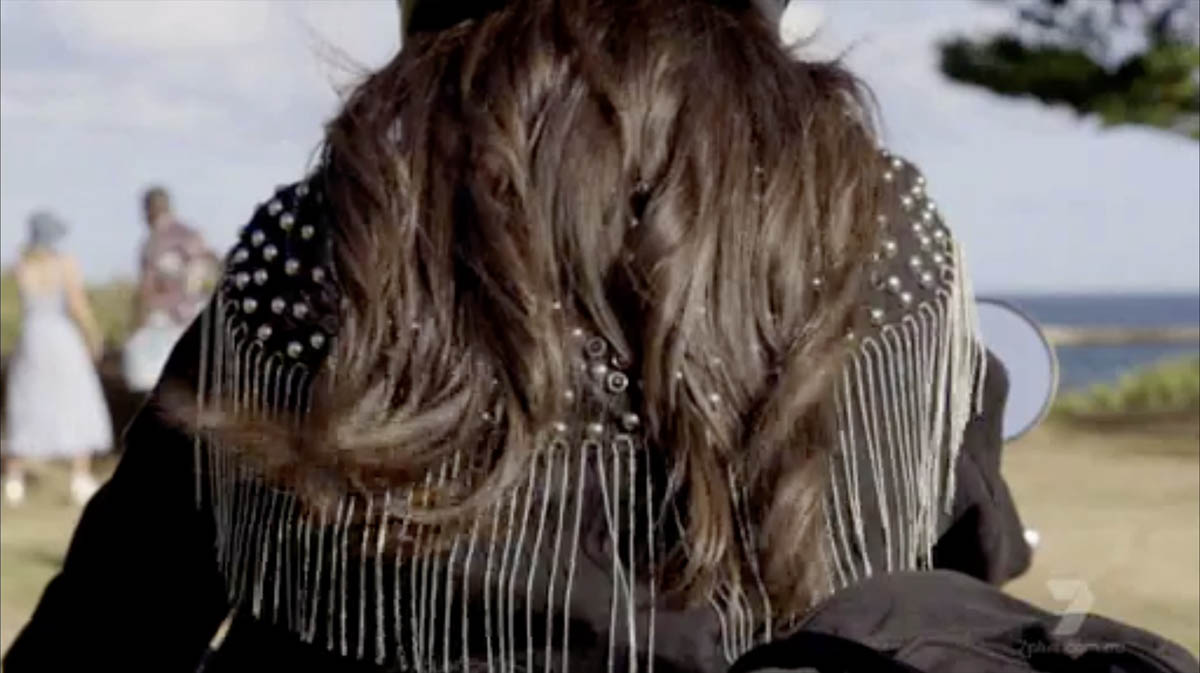 Theo is showering off after a surf as Mercedes pulls up, and he's captivated as she dismounts her bike and takes off her helmet.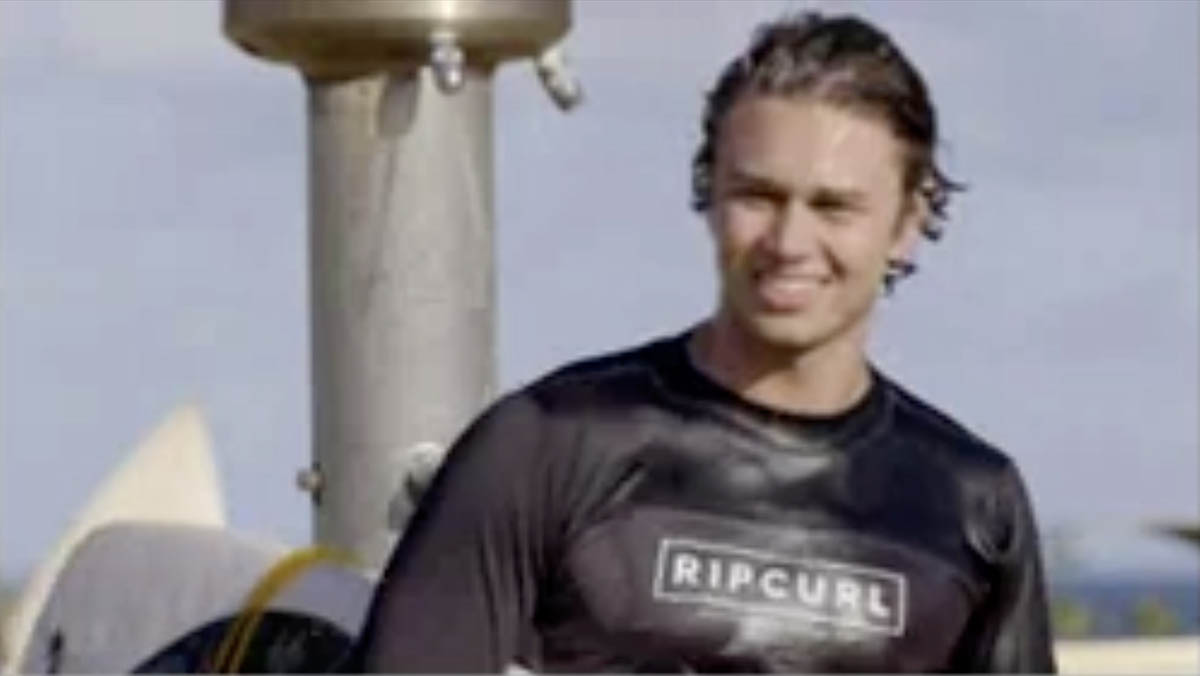 "Get a good look?" she asks him with a smirk.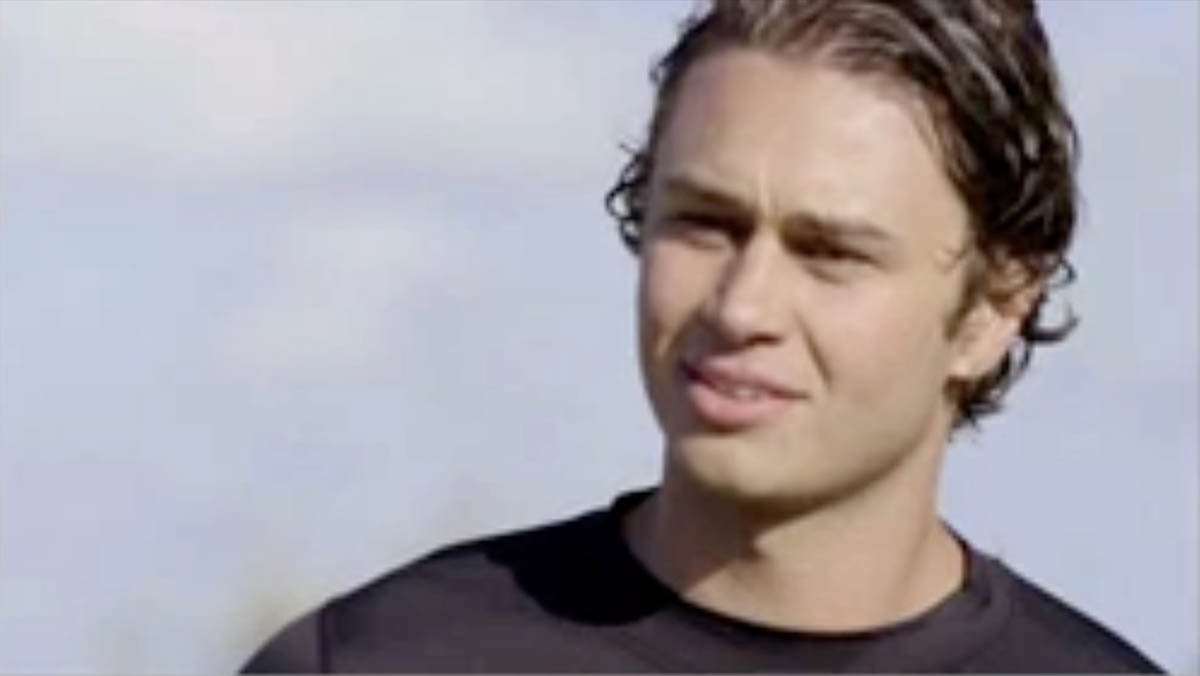 We then see Eden (Stephanie Panazzo) arrive back at the Lyrik house, where she's shocked to see a motorbike on their driveway – and it appears she knows exactly who it belongs to.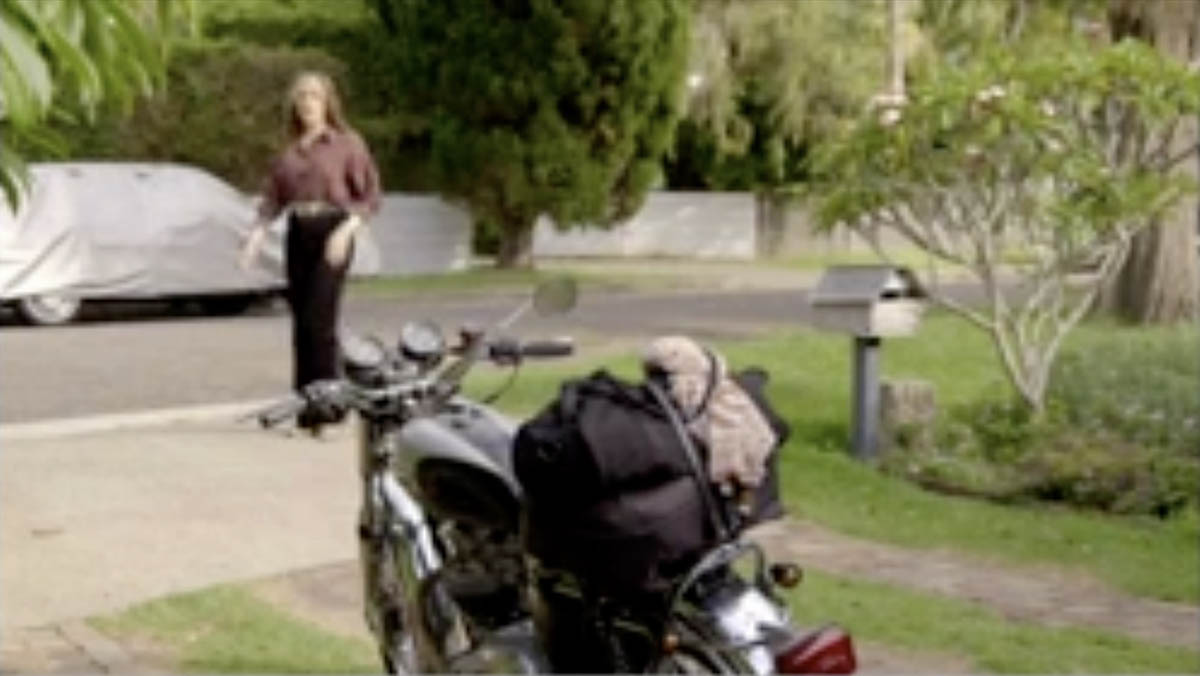 The look on her face says it all, and as Theo walks out of the house, she lets out a sigh as she asks him "she's here, isn't she?"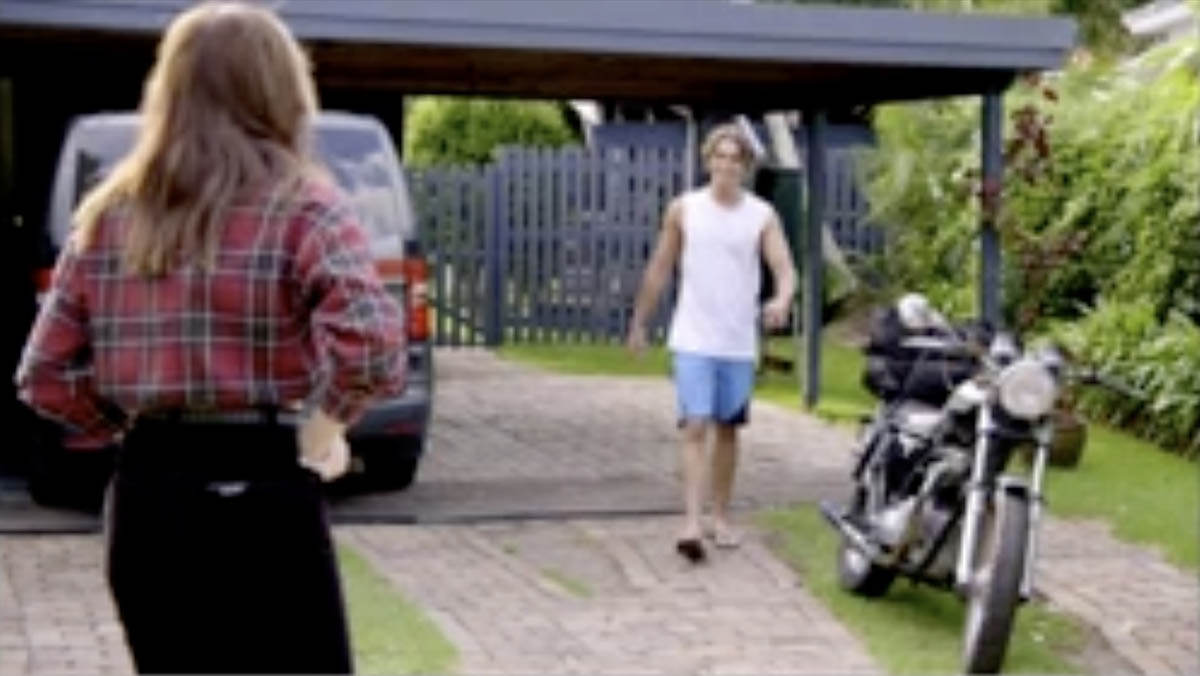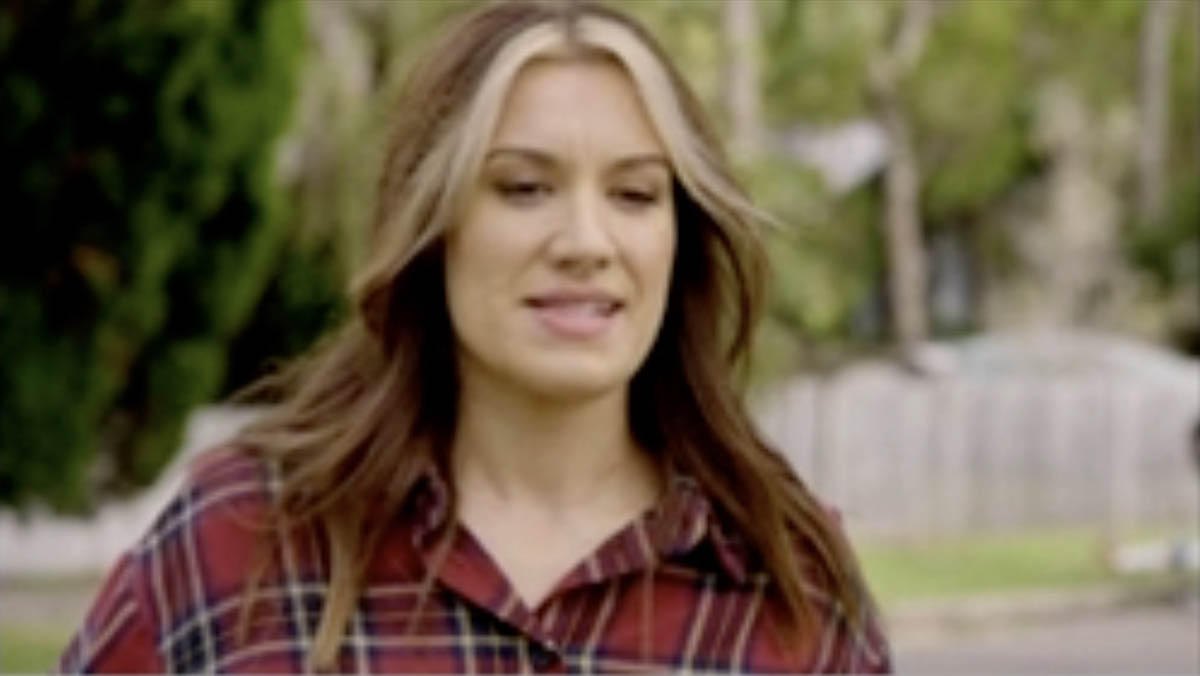 Cutting to a shot inside the Lyrik house, we see Remi and Mercedes hug warmly, and it's clear that Remi is a lot happier to see the rock chick than Eden is.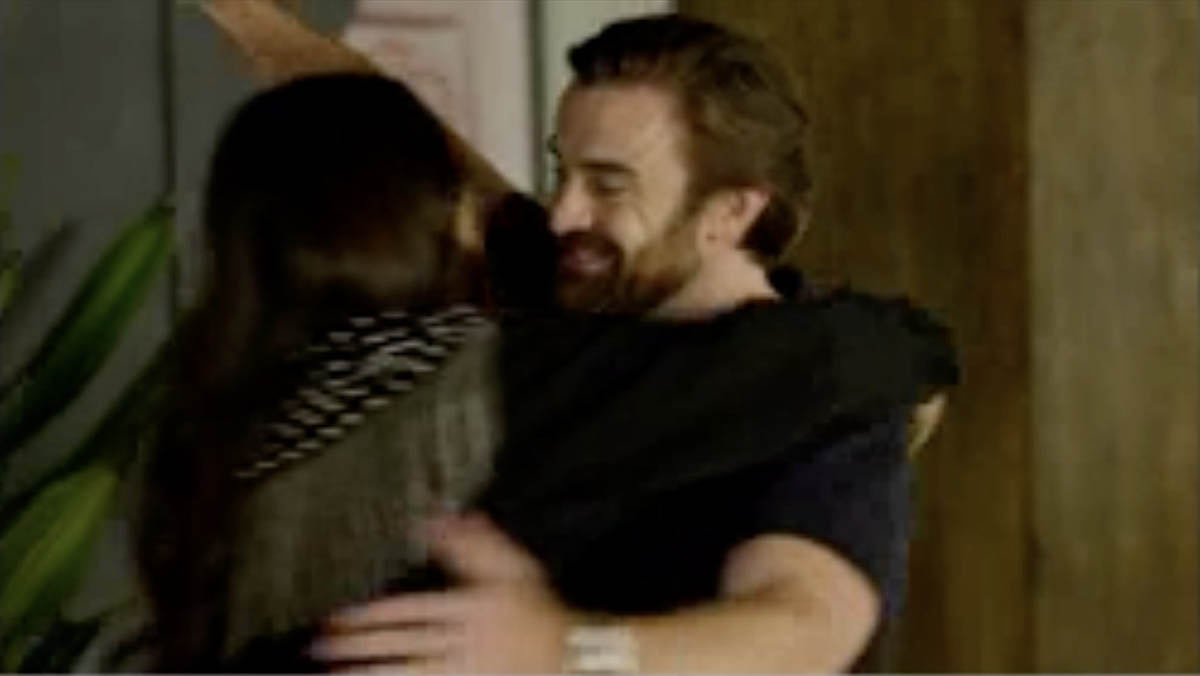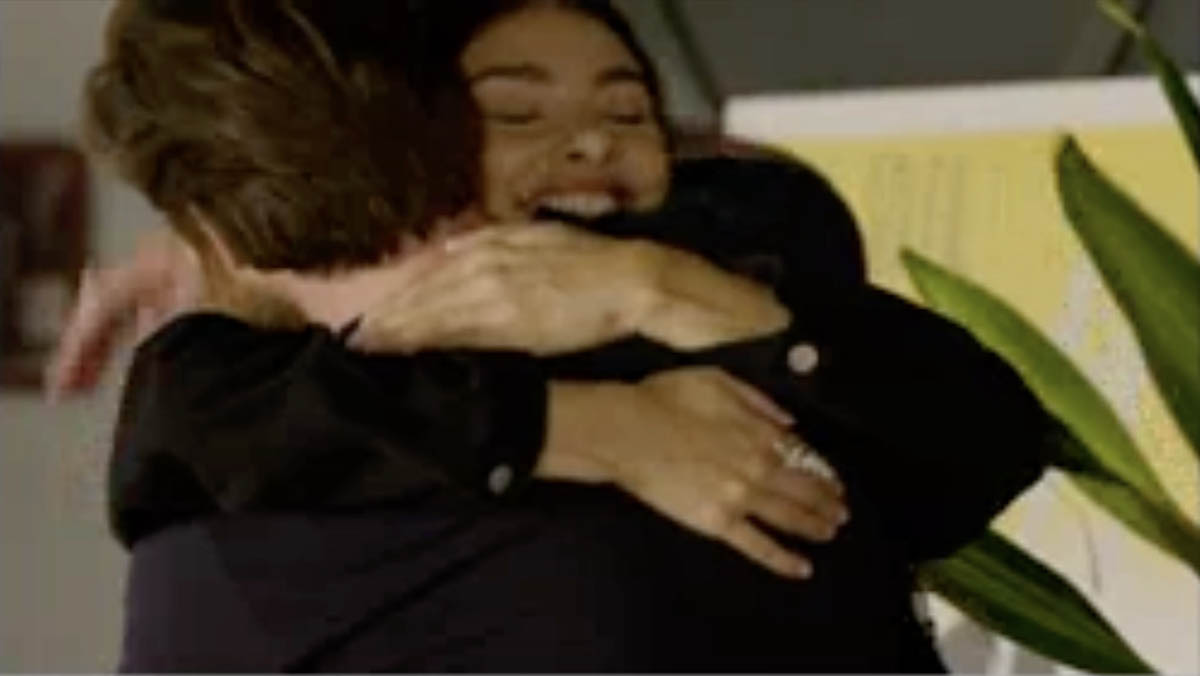 "We need her," Remi tells Eden as they later walk through the park near the beach.
Could her musical prowess be Lyrik's secret weapon in the Battle of the Bands competition?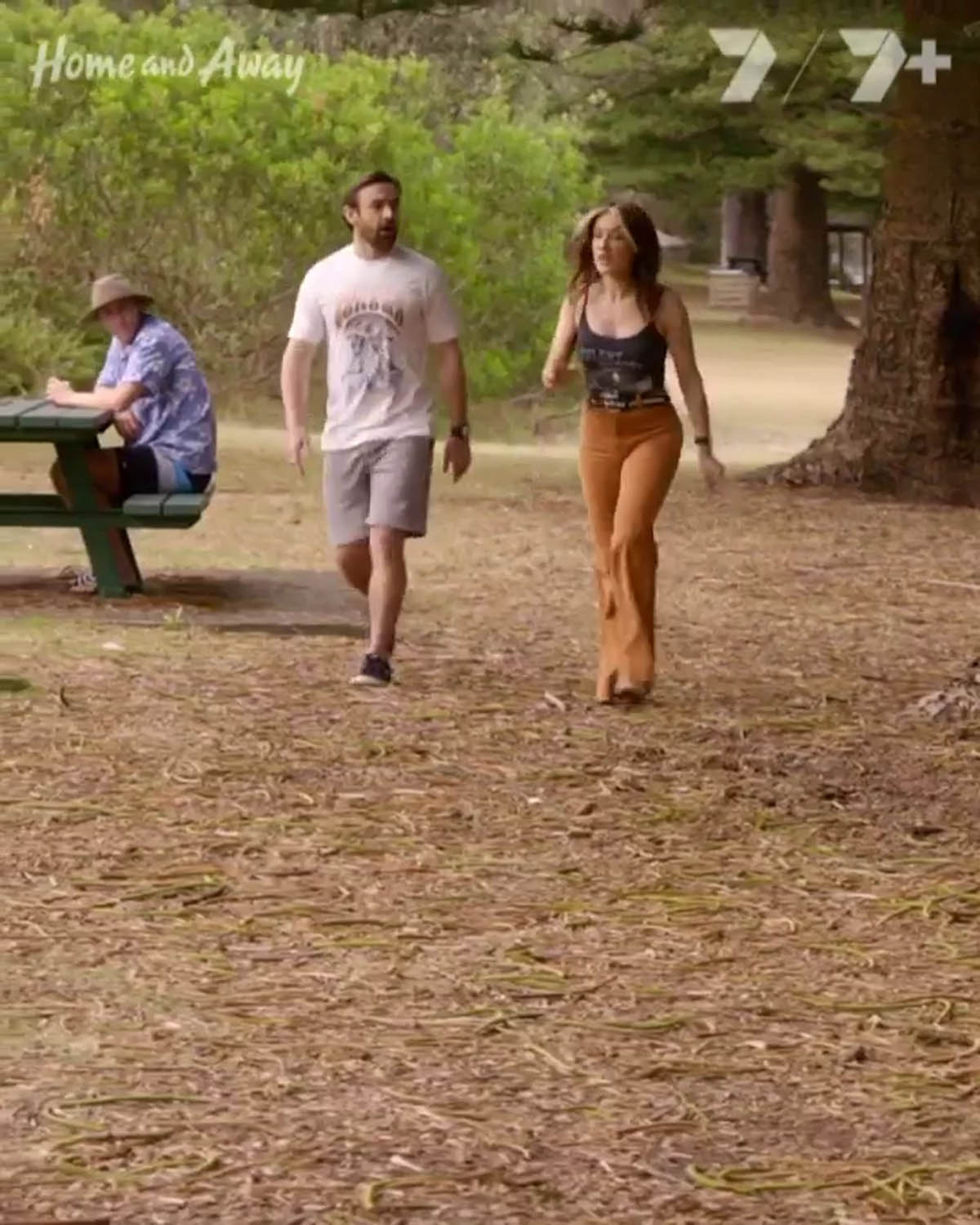 "I don't need anything from that self-centered, conniving…" Eden responds, as Remi quickly interrupts with an "okay, okay…" before she can finish her sentence.
It's not long before the new arrival gets the attention of Bree, who wonders whether she has anything to worry about.
"How close exactly are you?" Bree asks Remi – clearly something has irked her.
"It's always been music, and that is it," Remi reassures his girlfriend. "There is nothing for you to worry about."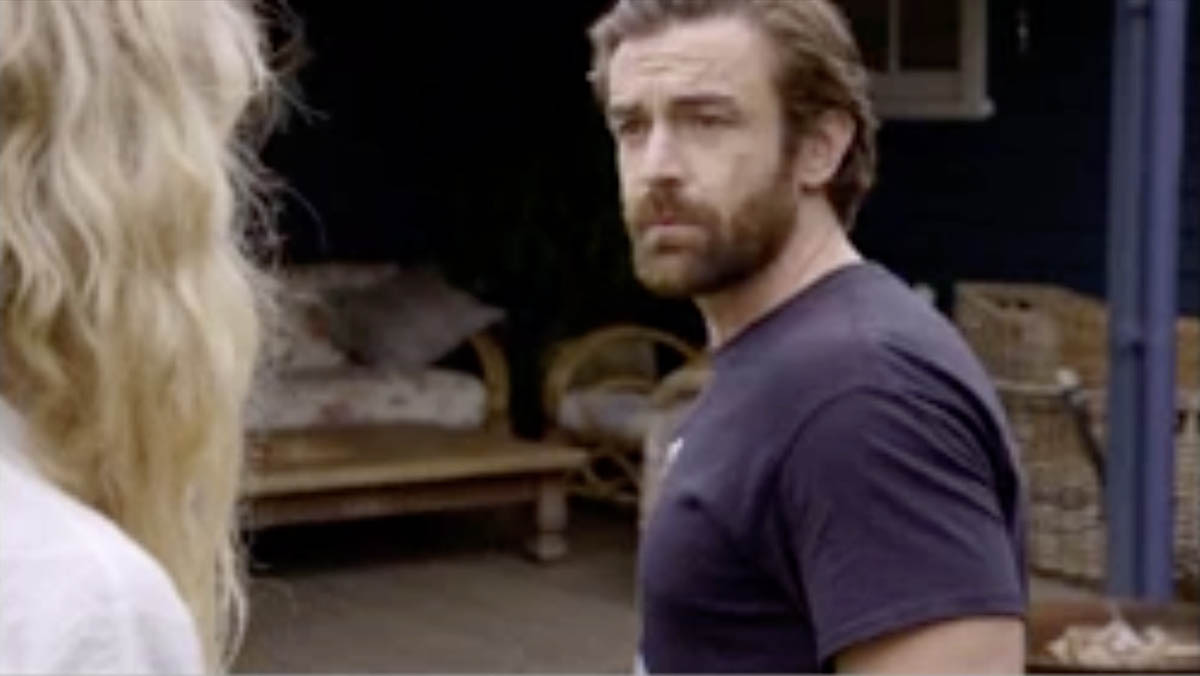 The pair kiss and it seems Bree trusts her boyfriend's reassurance – but it's not Remi she has to worry about.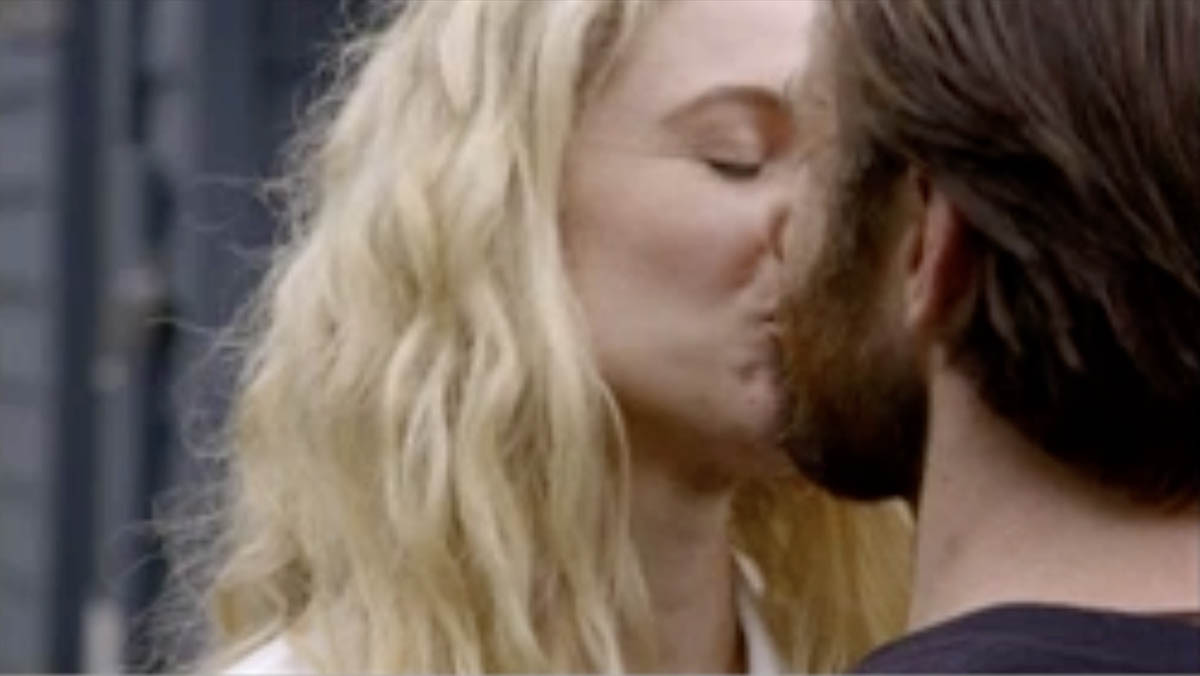 The next shot clarifies that Mercedes is a talented violinist, as we see her playing along with the rest of the band while exchanging a glance with Remi, who's smiling from ear to ear.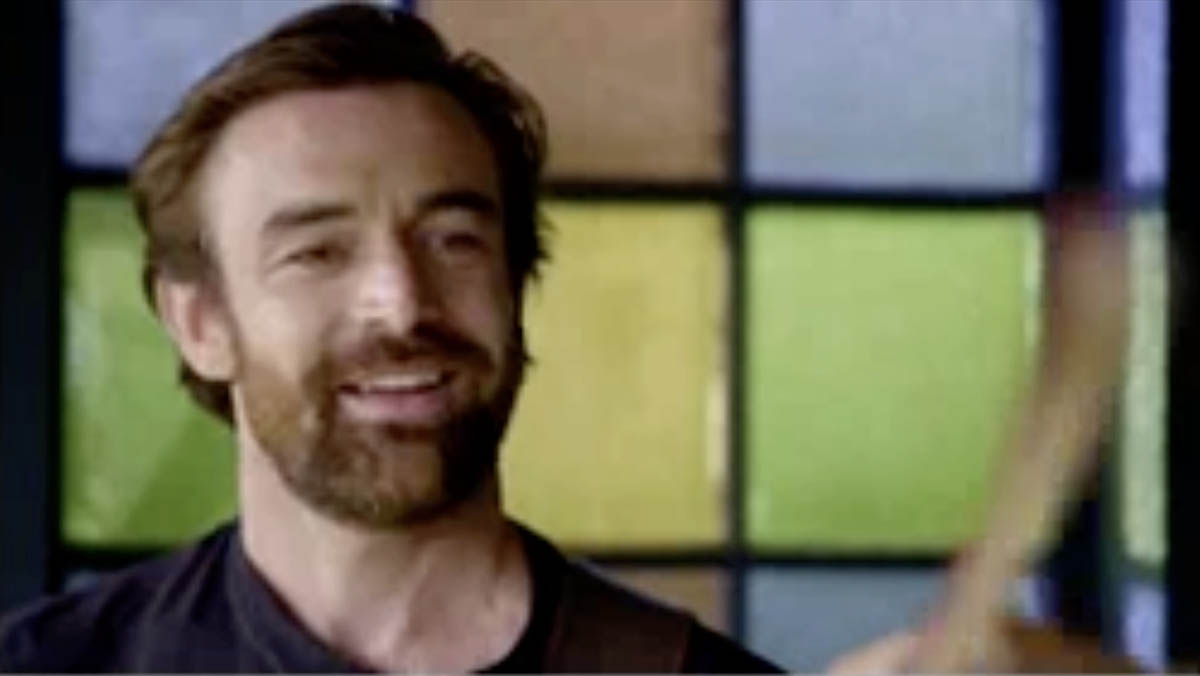 However, the promo's voiceover clarifies that Mercedes isn't in town for music – "She's only here for one thing!" – as we see a shot of her eyeing Remi up as he stands with Bree on the balcony of Salt.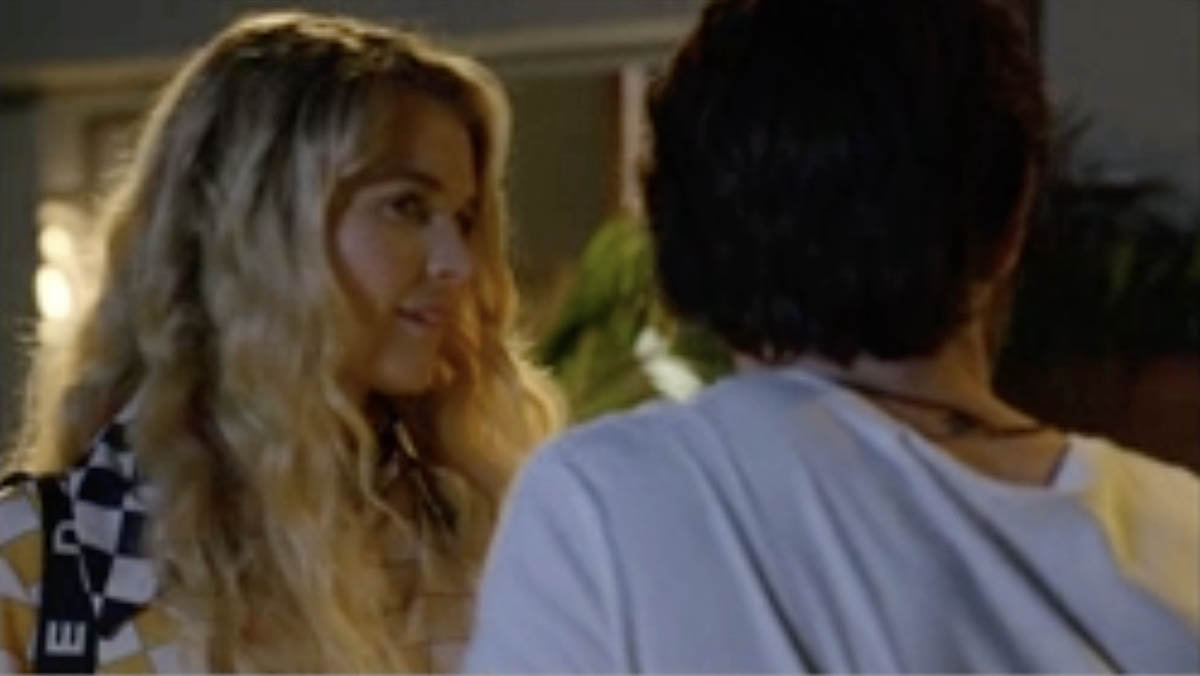 Eden feels like she needs to warn Bree about this new rock chick.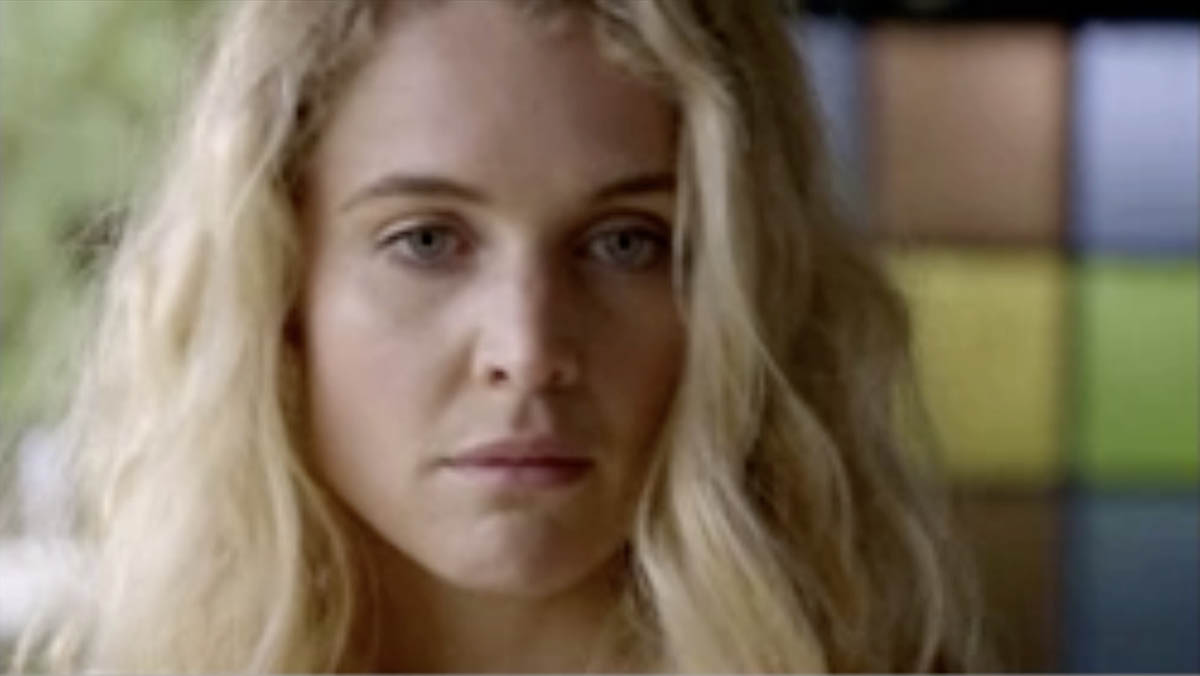 "Mercedes saw an opportunity to steal Remi and went for gold," Eden explains, just as the pair walk out of the Lyrik house, chatting and carrying beers. "She has zero moral compass."
Is she implying that Mercedes has form in destroying Remi's past romantic relationships?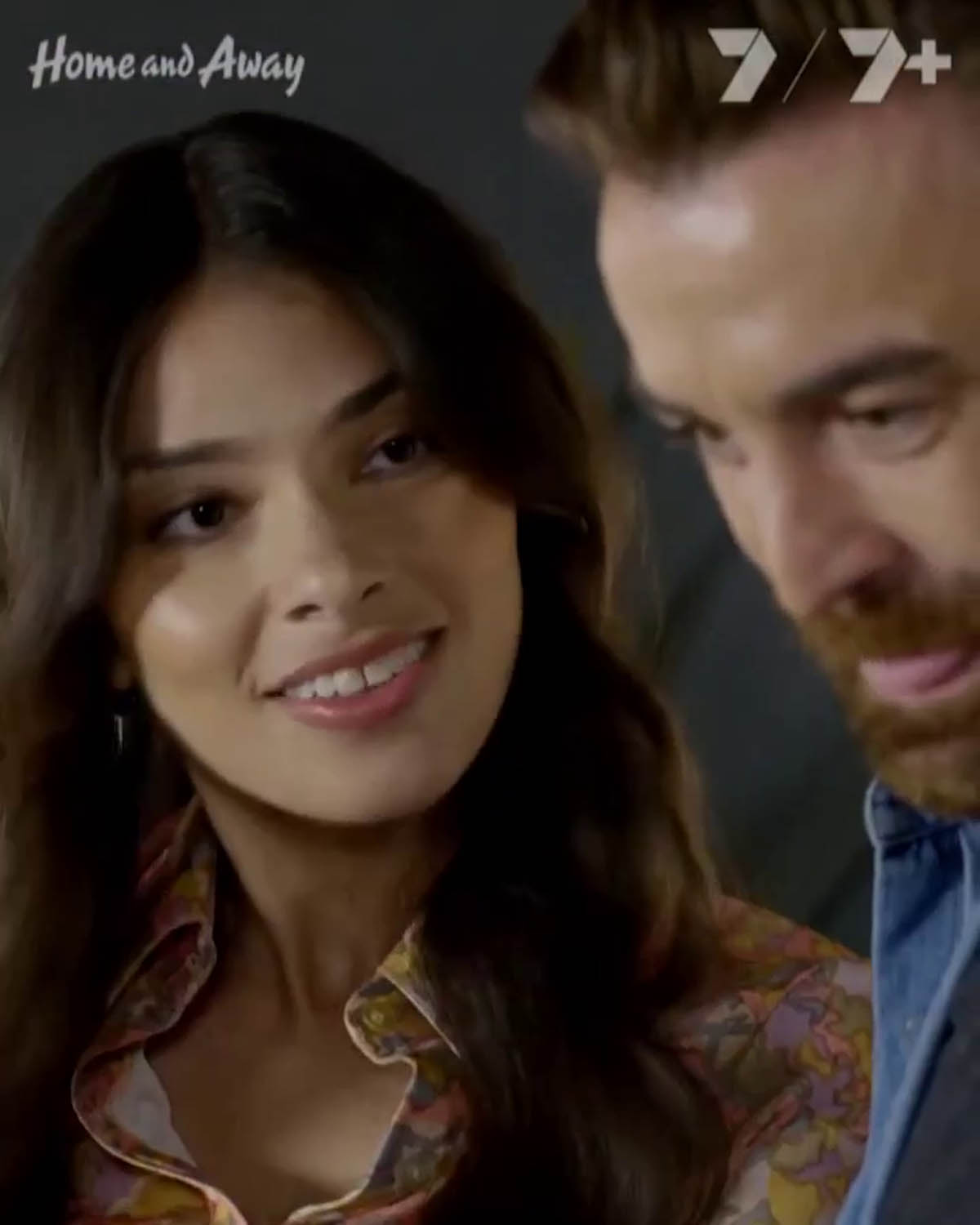 After more shots of stolen glances and smiles between Remi and Mercedes, as see Remi playfully say to her: "Don't you go causing trouble!"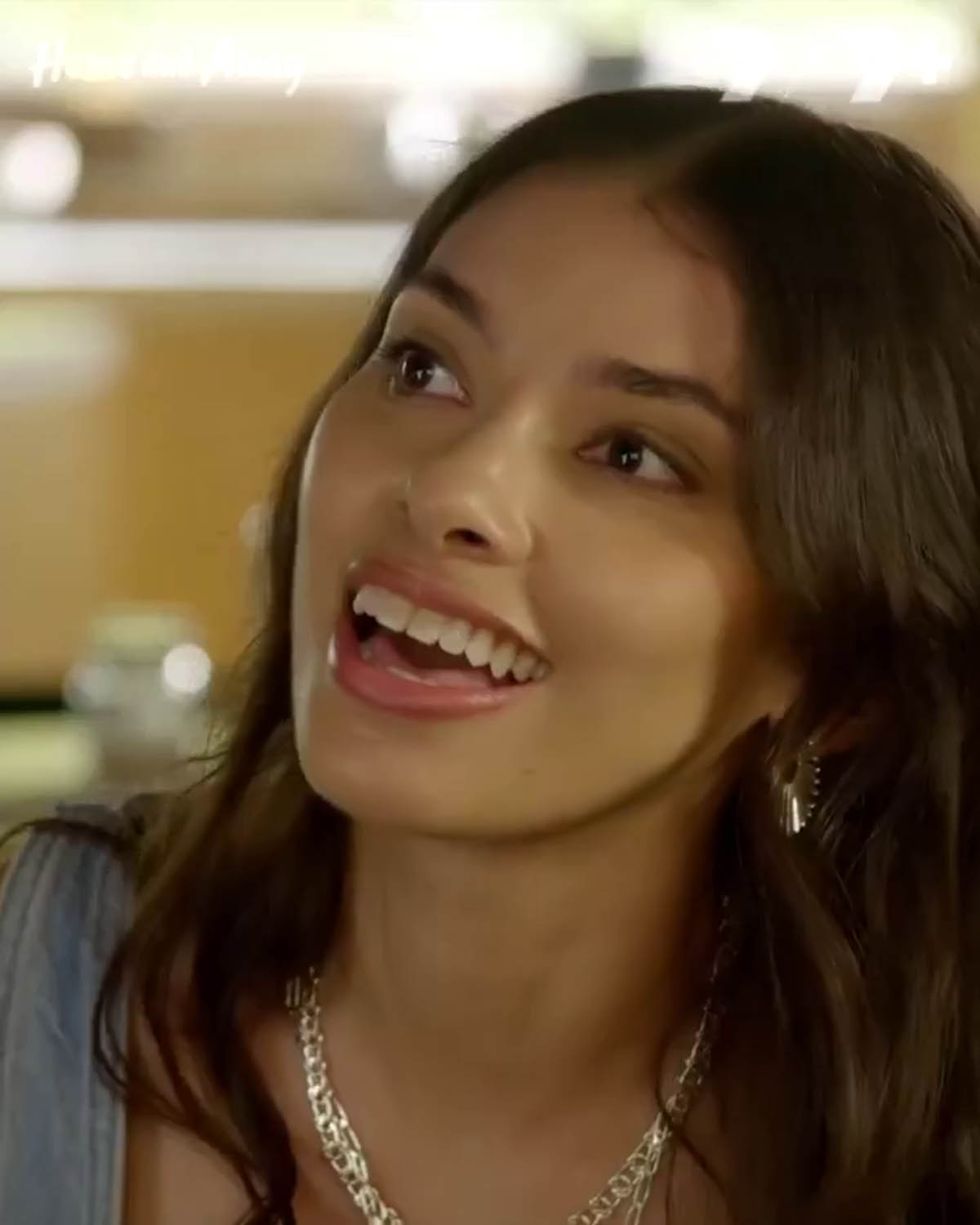 "I don't trust her, and neither should you," says Eden.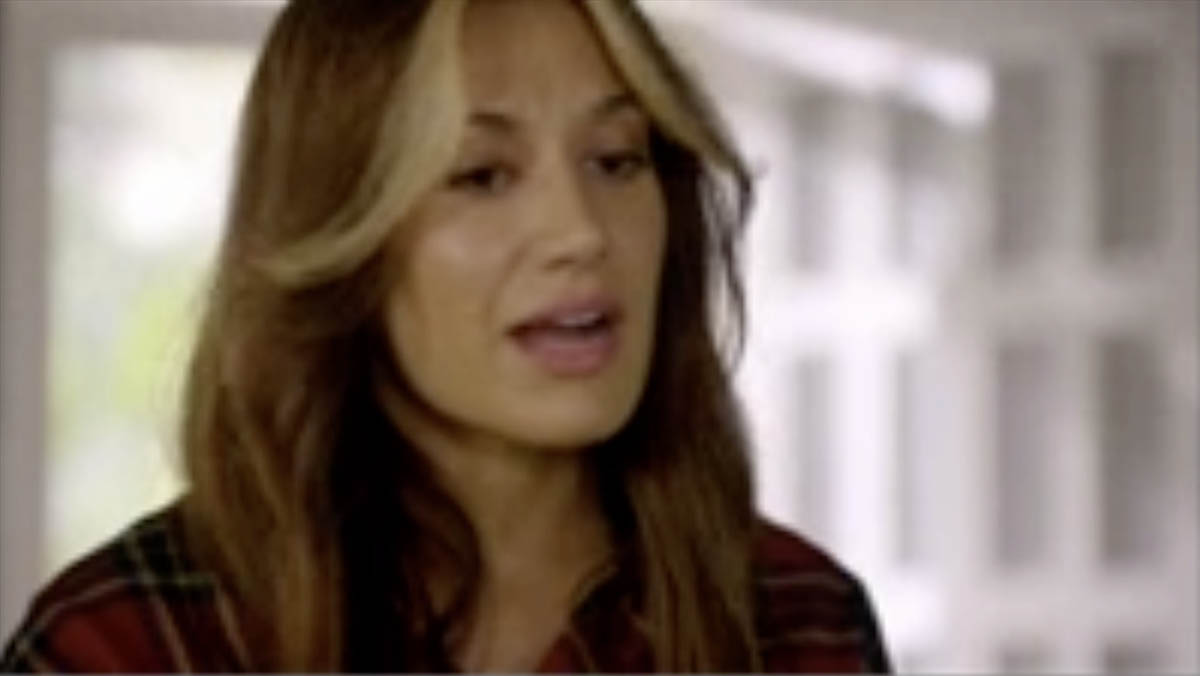 The promo ends on a shot of Mercedes adjusting Remi's shirt, as Bree watches on incredulously.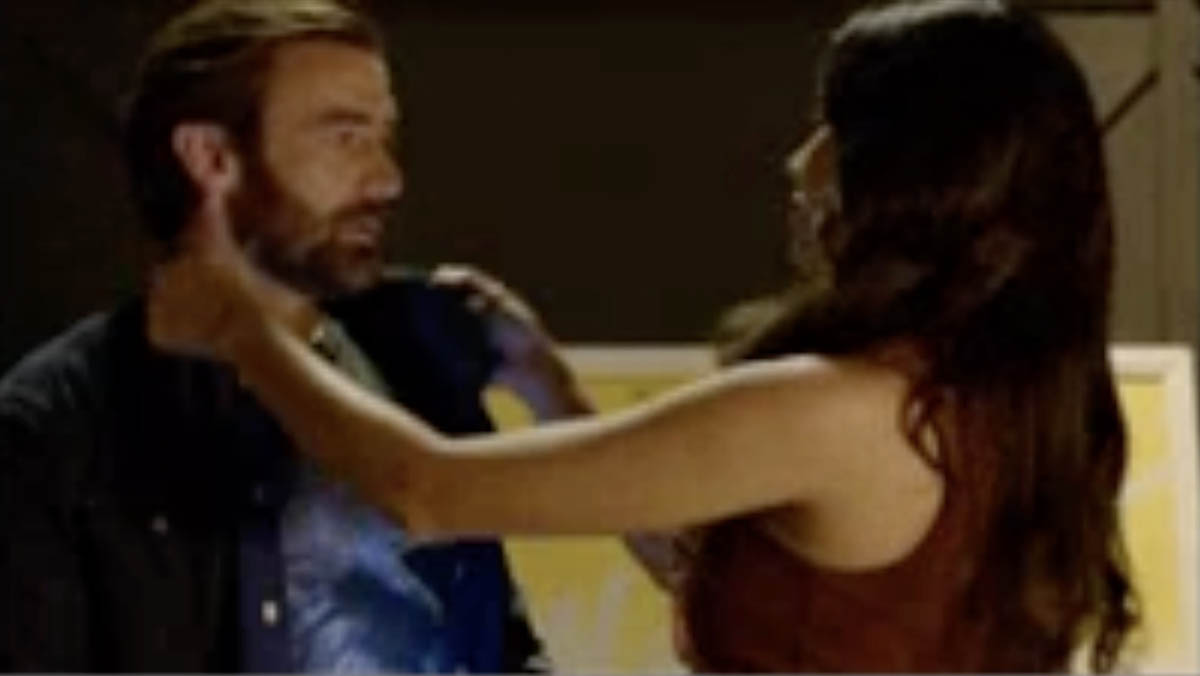 Mercedes' explosive arrival into Summer Bay has been expected for a while, though until now we've known little about the new character.
In pictures taken in late February, and posted on the Home and Away Spoilers & Info Facebook group by fan Kathleen Murphy, a new face was spotted filming alongside Bree and Remi.
A fan witnessed the filming and learnt that the new character was named Mercedes.
The character was seen sat on an impressive motorbike in a scene with Remi and Bree. A further image appeared to show another scene with Mercedes and Remi talking whilst sat on the fence overlooking the beach.
In a separate video posted by Home and Away tour provider Celebtime, Remi was seen pulling up outside the surf club on what appears to be the same motorbike.
As he greets Justin and Theo, Justin appears to say "Since when did you own a bike", to which Remi replies "This morning".
It now looks like Remi is simply borrowing Mercedes' motorbike, rather than having bought it for himself.
If Remi does indeed buy himself a motorbike, then it may indicate a change in fortune for Lyrik. We already know that the band are quite strapped for cash, given that the household bills had to be covered by Kirby's shifts at the diner during Eden and Remi's unavoidable break.
Currently on Australian screens, the group are seeking funding to record their first album.
Mercedes looks set to arrive on Australian screens on Thursday 25th May. UK viewers will see her from late July.
---
Monday 22nd May (Episode 8042)
Margot torments Andrew. Justin and Cash locate Vita Nova. Marilyn's friends rally around her.
Tuesday 23rd May (Episode 8043)
Marilyn doubles down in her fight against Stunning Organics. Theo confides in Justin. Xander attempts to ease his survivor guilt.
Wednesday 24th May (Episode 8044)
Xander and Kate take comfort in each other. Mali and Rose's siblings push them back together. Theo and Kirby call it quits.
Thursday 25th May (Episodes 8045-8047)
Kirby drowns her sorrows. Mali finds his way back to Rose. Rock chick Mercedes explodes into Summer Bay.
Rose and Mali are stuck in limbo. Kirby avoids Theo. Lyrik implodes.
Mercedes makes waves throughout the Bay. Rose lays down the law for Mali. Cash goes rogue.
Spoilers in your inbox every weekend!