Home and Away Spoilers – Surf accident sees Mali in danger
Next week's Home and Away in Australia sees Mali ignore Rose's advice and head out for a surf, just weeks after perforating his eardrum. Will it end in disaster?
Mali (Kyle Shilling) became an unlikely casualty of Marilyn's (Emily Symons) fight against Stunning Organics last week, when he went in pursuit of the van containing the bomb that the company had sent her.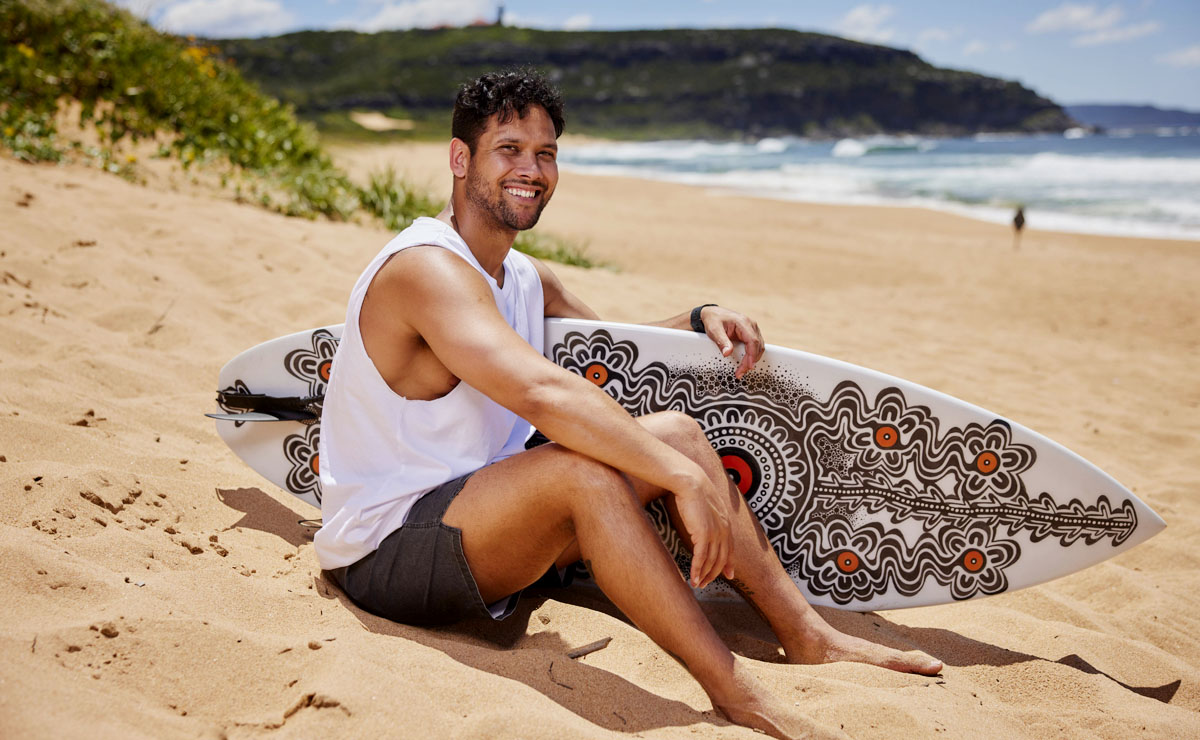 The dodgy cosmetics company sent Marilyn a bomb in one of their ordinary cardboard boxes. As these are usually filled with cosmetics, nobody in Summer Bay suspected anything untoward as they passed the box around the town.
It eventually ended up with John (Shane Withington) and Roo (Georgie Parker), who planned to take it to the tip along with all of Stunning Organics' previous deliveries, plus a load of junk from the surf club and caravan park.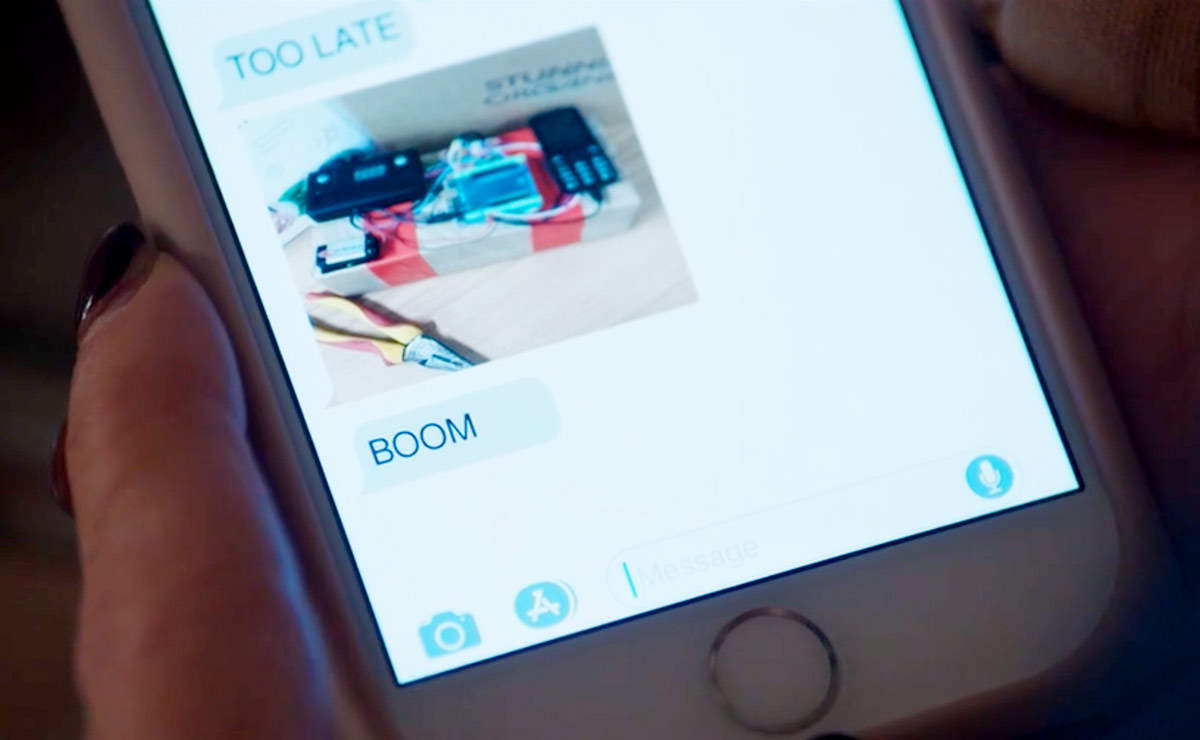 Just minutes before it was set to detonate, Marilyn received a text from a mystery assailant with a photo of the box's true contents.
Suddenly realising that her ex-husband and best friend were in grave danger, Marilyn ran outside, where she bumped into Mali.
She quickly explained what had happened, and Mali jumped in his campervan to speed after John and Roo, while Maz desperately tried to get hold of them by phone.
Mali caught up with John's rental van on the outskirts of town, and signalled for the pair to pull over and get out. He was just in time – the van exploded just seconds later, sending Mali flying backwards, and leaving both John and Roo with severe injuries.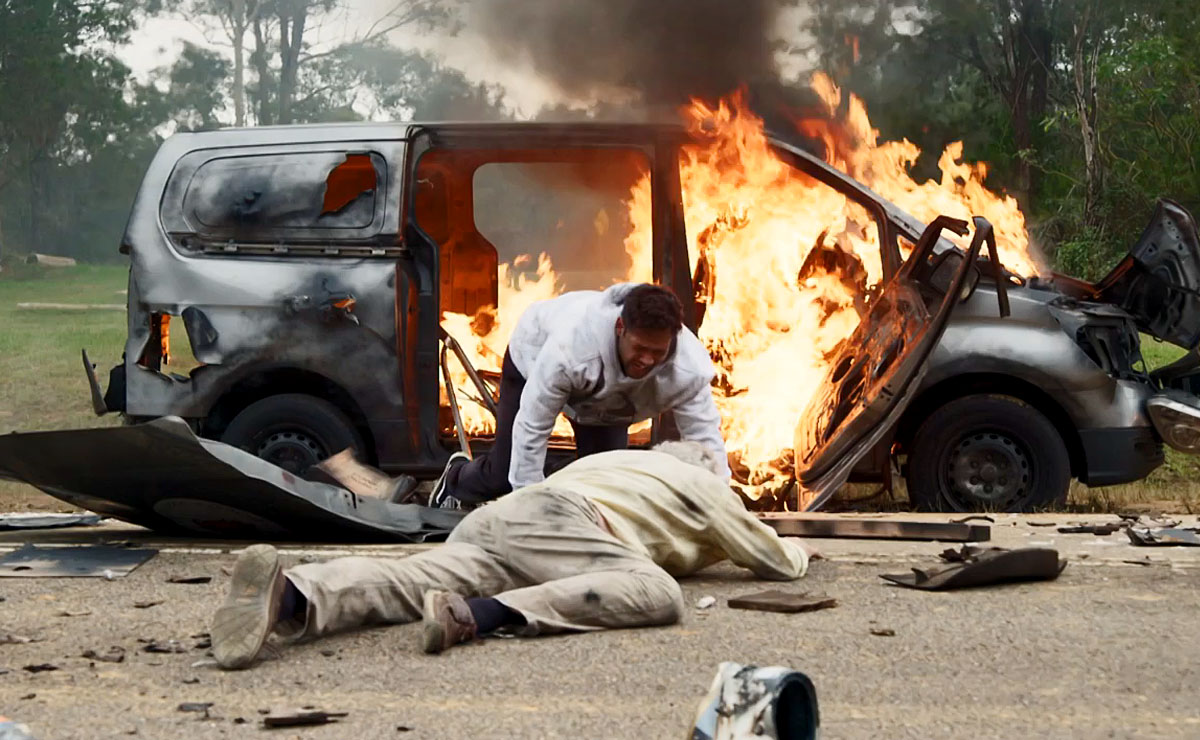 Roo came off worst, suffering a fractured disc in her neck, and recent episodes have seen her airlifted to the city for specialist treatment. John also fared badly, suffering a bleed in his abdomen.
While Mali initially seemed fine, he lost his balance and vomited soon after arriving at Northern Districts Hospital. A once-over by Bree (Juliet Godwin) confirmed that he had a perforated eardrum which was affecting his balance.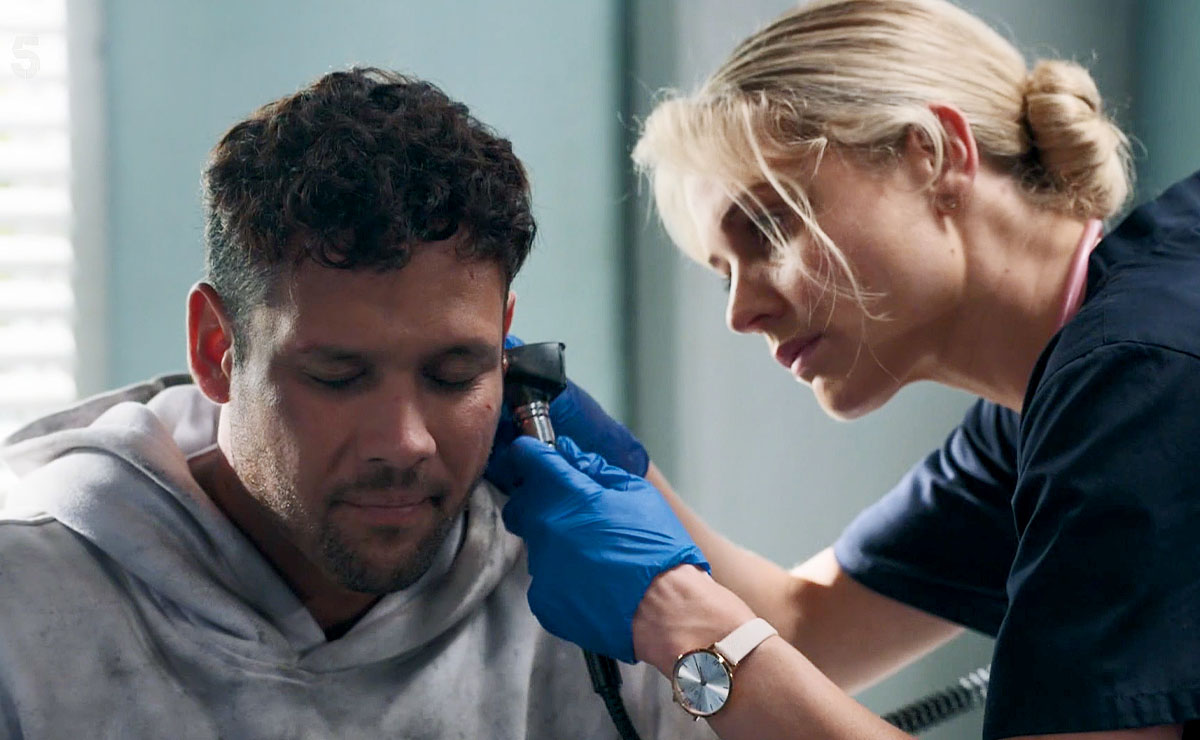 It's a minor injury which will heal on its own, but Mali was disappointed to learn that he'd need to stay out of the water while it heals – which, according to Bree, could take a few weeks.
Yet next week, like every surf-loving Summer Bay resident before him, he ignores his doctor's (and girlfriend's) advice and heads straight for a surf!
A promo for next Monday's episode shows Rose (Kirsty Marillier) approach Mali at the beach, where she finds him hard at work tending to a surfboard.
He's nowhere near the water and doesn't seem to be overexerting himself as he attaches a fin to the board's underside, but even the sight of her boyfriend up and about is too much for Rose to handle.
"Mali, uh, what are you doing here?" she asks.
"This thing called work," he responds, casually.
"You're supposed to be resting," she reminds him, exasperated that her on-again-off-again boyfriend won't just rest at home.
Later, back at Rose and Xander's (Luke Van Os) apartment, Mali tries to convince Rose that he's fine to get back to the outside world.
"Maybe the doctors are being too careful," Mali pleads. "I feel fine."
But Rose is having none of it: "No, Mali, do not go there!"
Rose does have reason to be concerned – Summer Bay's surfing finest have been known to push themselves too hard after a trip to the hospital, and it never ends well.
Xander was the most recent example, returning to the water just weeks after sustaining an abdominal injury when he and colleague Jamie (Hugo Liu) were attacked at work.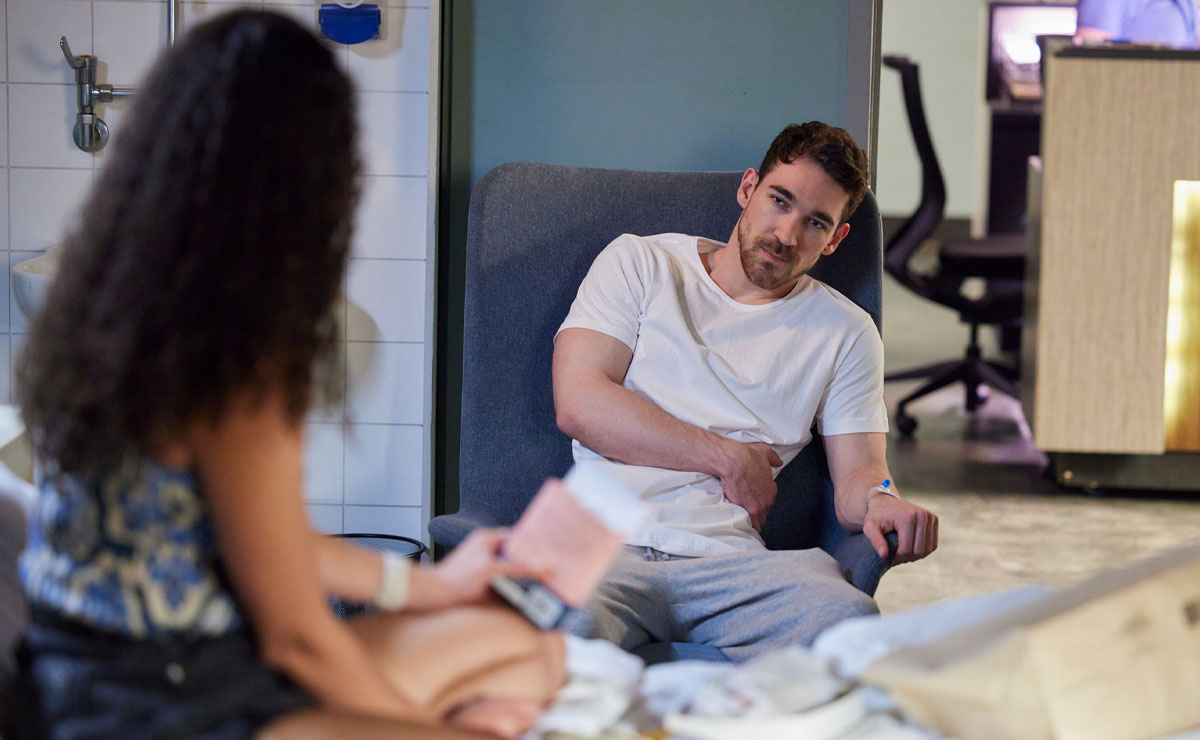 While Xander's surf session was fine, he collapsed on the beach shortly after, and it was Mali who had to take him back home.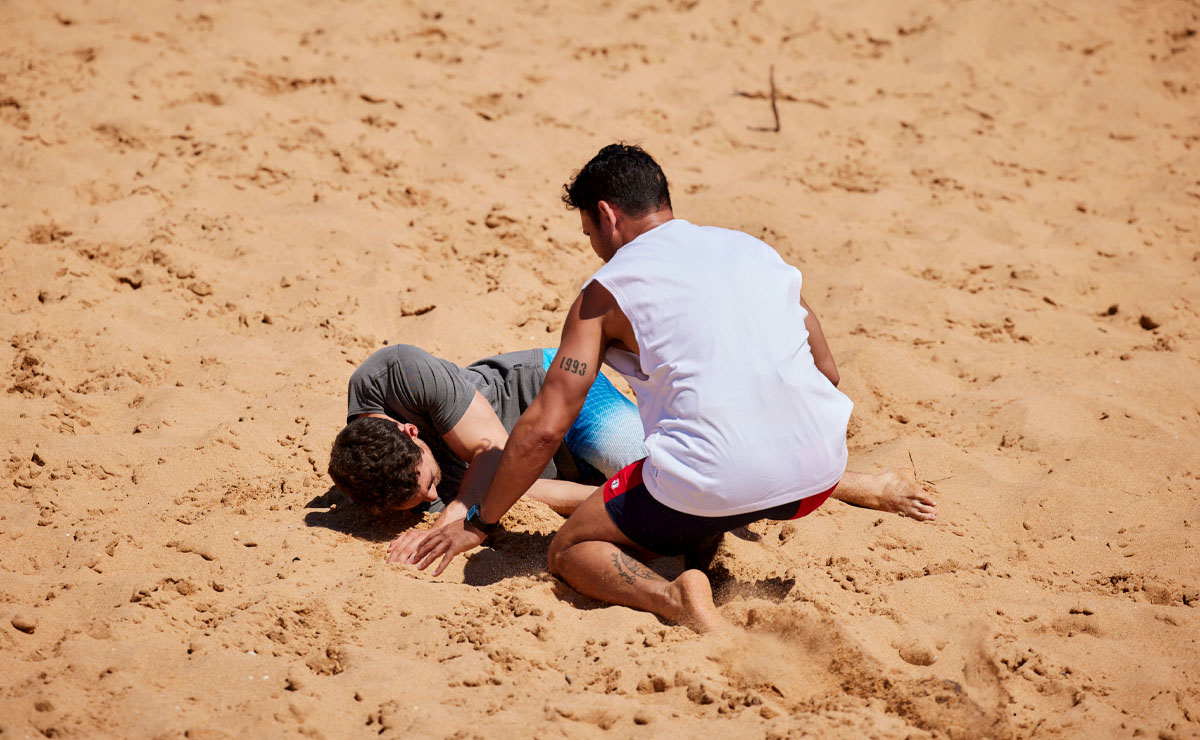 Justin (James Stewart) made a similar mistake back in 2021, heading into the surf shortly after undergoing an operation on his back. Fuelled on by an argument with Leah, he headed into the water to cool off.
He was quickly hit by a huge rogue wave, causing his back to seize up and leaving him unable to keep his head above the surface. Thankfully, some quick thinking by Dean Thompson (Patrick O'Connor) saw him rescued and pulled safely to shore.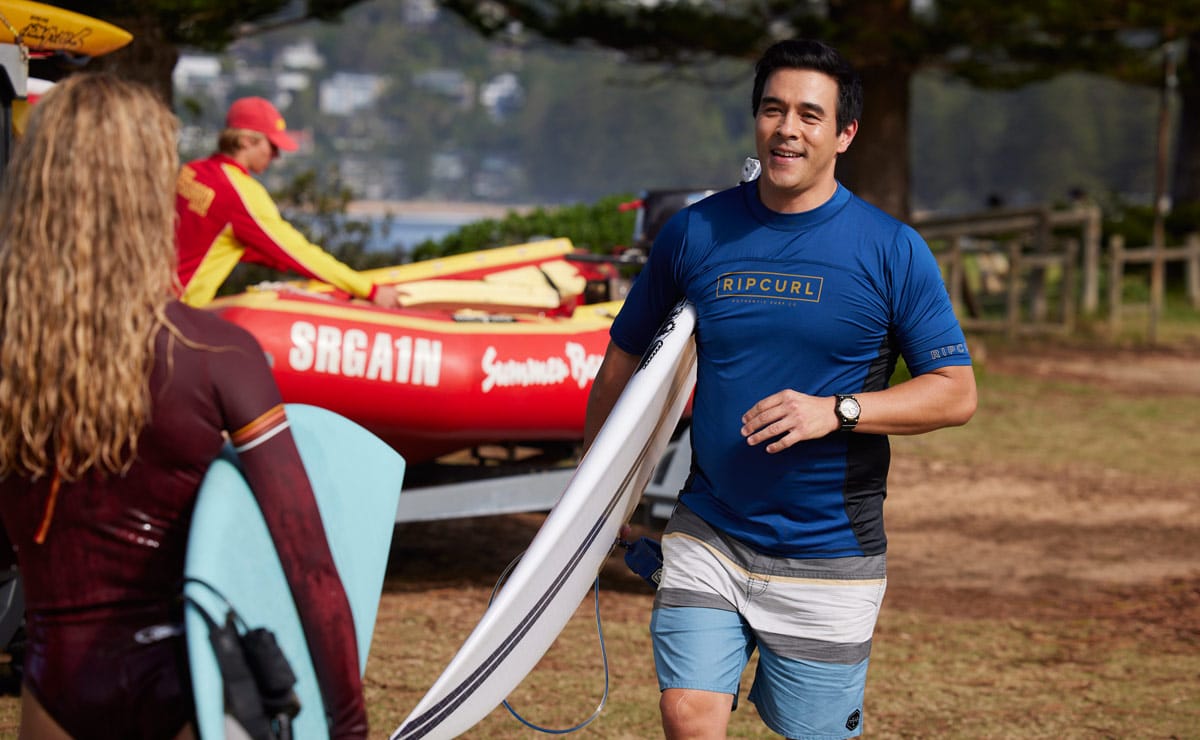 Not learning from his friends' past mistakes, Mali makes his own trip into the surf next Monday, and it looks like he'll regret it.
The promo shows him securing an earplug in his ear, hoping to avoid irritating the perforated eardrum.
He runs into the water, and everything seems fine as he paddles towards the waves.
Atop his surfboard, he puts his finger to his ear – just adjusting his earplug, or has the dizziness already begun?
Soon after, he runs into trouble, as the promo shows him getting wiped out by a wave.
Another promo which aired on Thursday's episode showed Mali struggling to keep his head above the waves as they continue to crash over him.
The promo finishes with a shot of Mali's empty surfboard floating back to shore, and we're left wondering whether Mali will survive the incident.
Thankfully, synopses for next week's episodes suggest that Mali does survive, but that his stubborn streak is set to continue.
On Monday, "Mali is stubbornly headed for a wipe-out," but the synopsis for next Tuesday's episode tells us that "Mali's too proud to ask for help."
Will Mali continue to push himself too far in his recovery?
---
Monday 19th June (Episode 8062)
Felicity resolves to identify her attacker.
Alf is frustrated over the explosion fallout.
Xander confronts his grief.
Mali is stubbornly headed for a wipe-out.
Tuesday 20th June (Episode 8063)
Mali's too proud to ask for help.
Felicity's search takes a dive.
Marilyn is shocked by the latest news on Stunning Organics.
Wednesday 21st June (Episode 8064)
Mercedes gets under Bree's skin.
Cash throws himself into work.
Has Irene bitten off more than she can chew?
Thursday 22nd June (Episodes 8065)
Bree cannot trust Remi. Lyrik strike a big win.
Irene's generosity is wearing thin.
Andrew's paranoia grows.
Spoilers in your inbox every weekend!