Home and Away gives first look at new character Andrew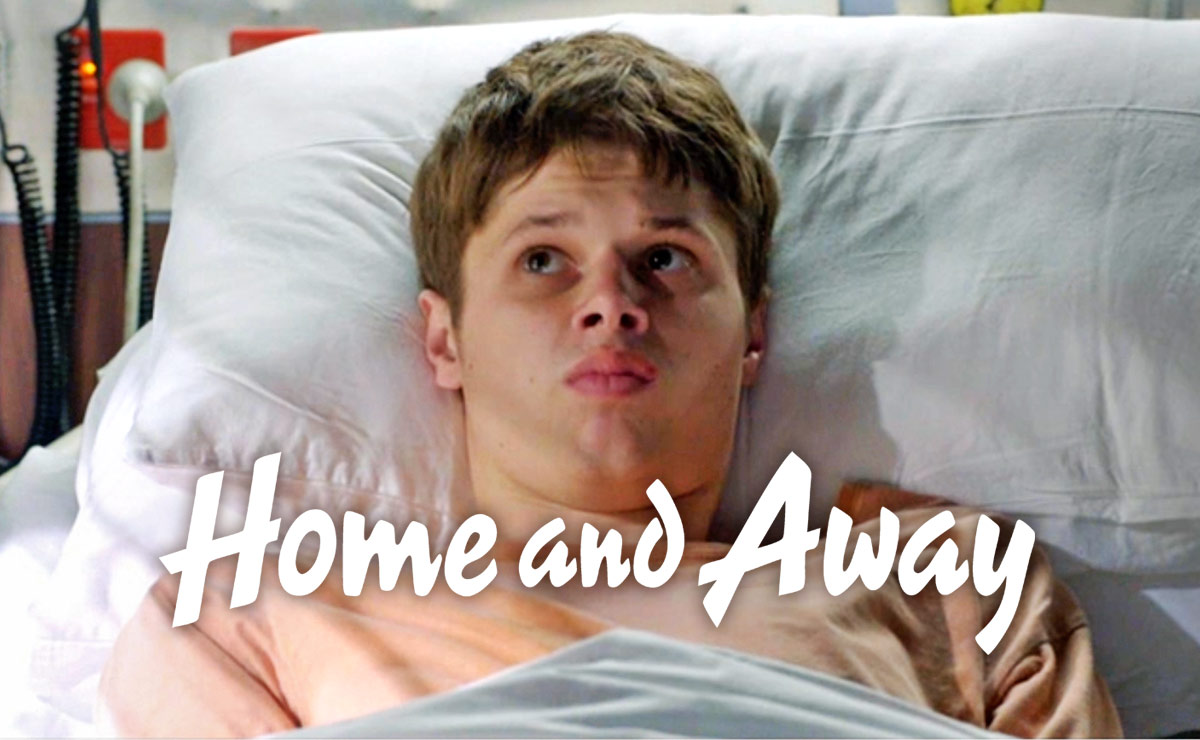 Home and Away has given a first look at a brand new character, believed to be named Andrew, in a new promo.
UPDATE – Andrew's dark past revealed as Cash learns he was part of a known cult. Read more…
We're about to meet a new face as Justin Morgan (James Stewart) receives a mysterious message, but will Justin's attempts to help the newcomer see him invite danger into his and Leah's (Ada Nicodemou) lives?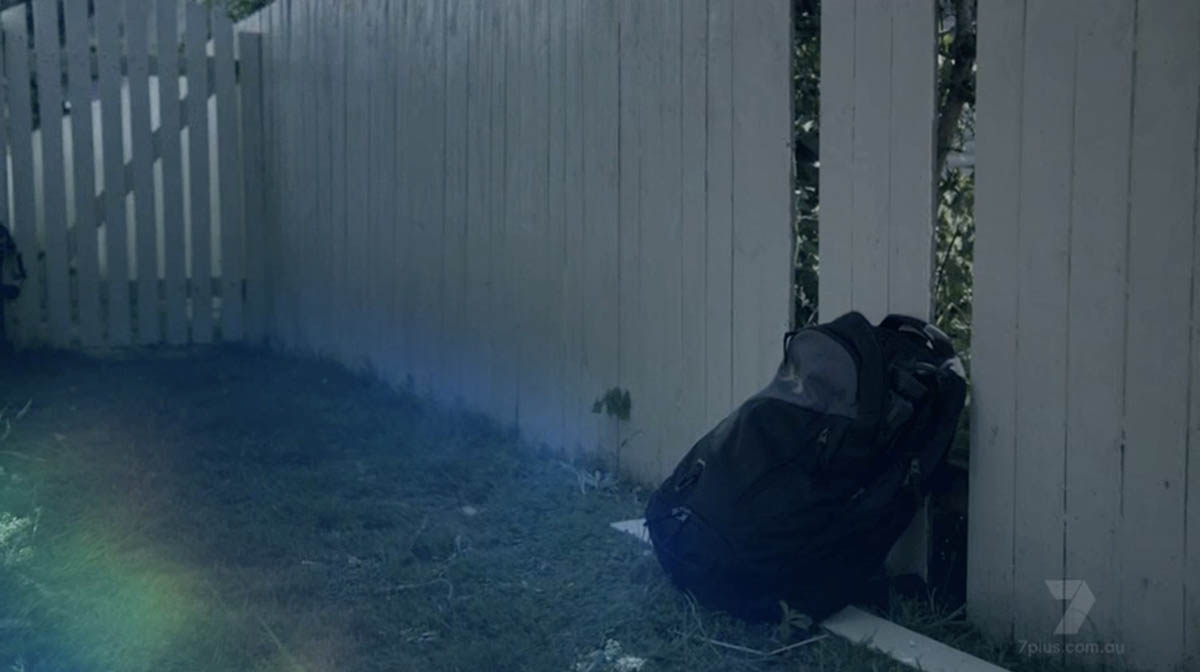 The promo sees Justin's backpack leant up against a white fence, conveniently next to two large gaps.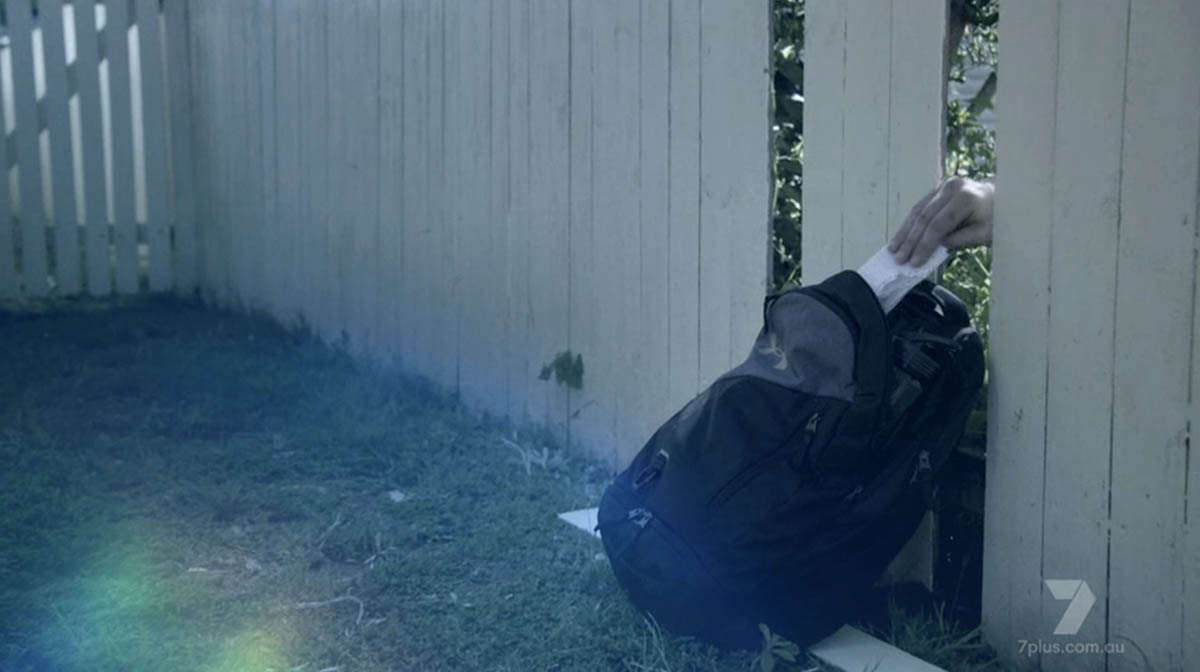 A hand appears through the fence, dropping a note into the bag.
As the promo tells us, this mysterious note "will change the course of so many lives."
Justin soon discovers the note in his bag, and is shocked by what he reads.
The note appears to be written by a child, with blocky handwriting and a number of spelling mistakes.
"Pleese help. Need food. I live in the house with the blu letta box."
Soon tracking down the house with the blue letterbox, Justin approaches and knocks on the door, but nobody answers.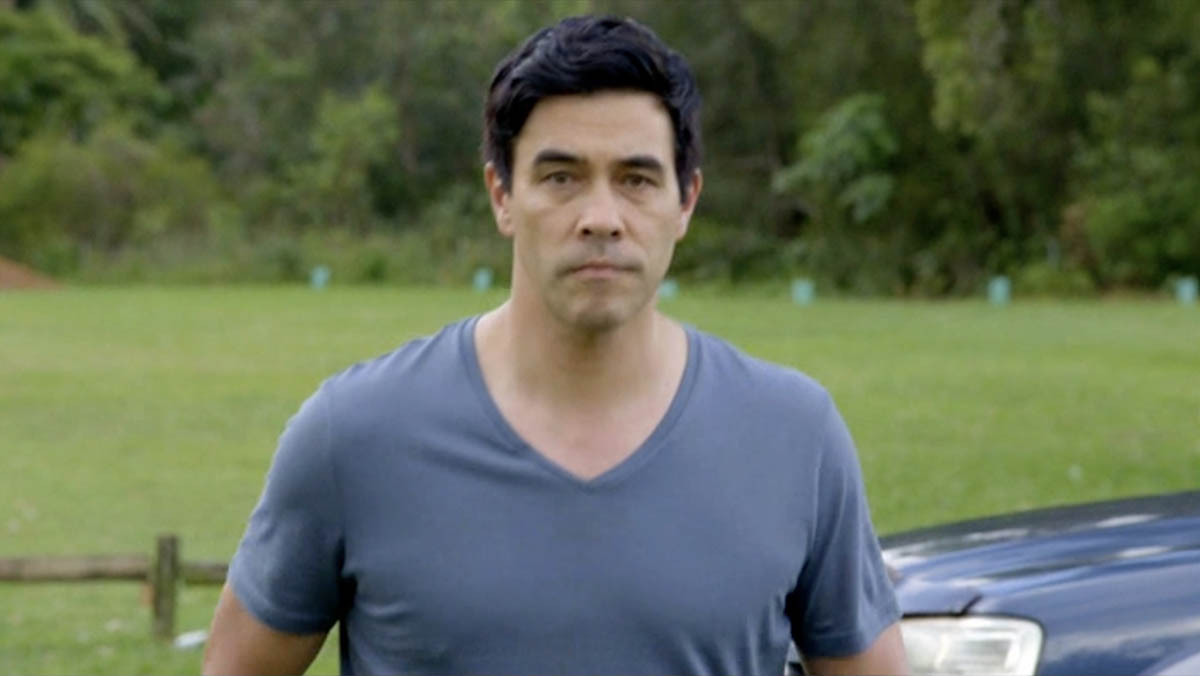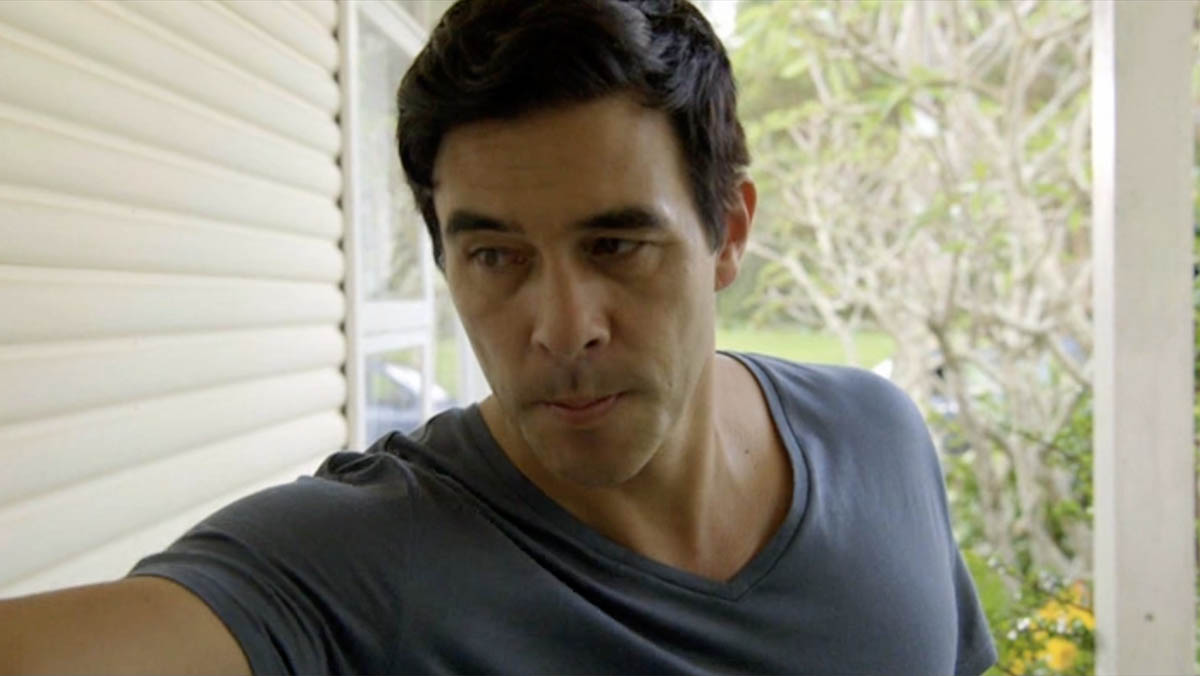 As he goes to walk away, he glances through the window, where he sees a figure collapsed on the floor.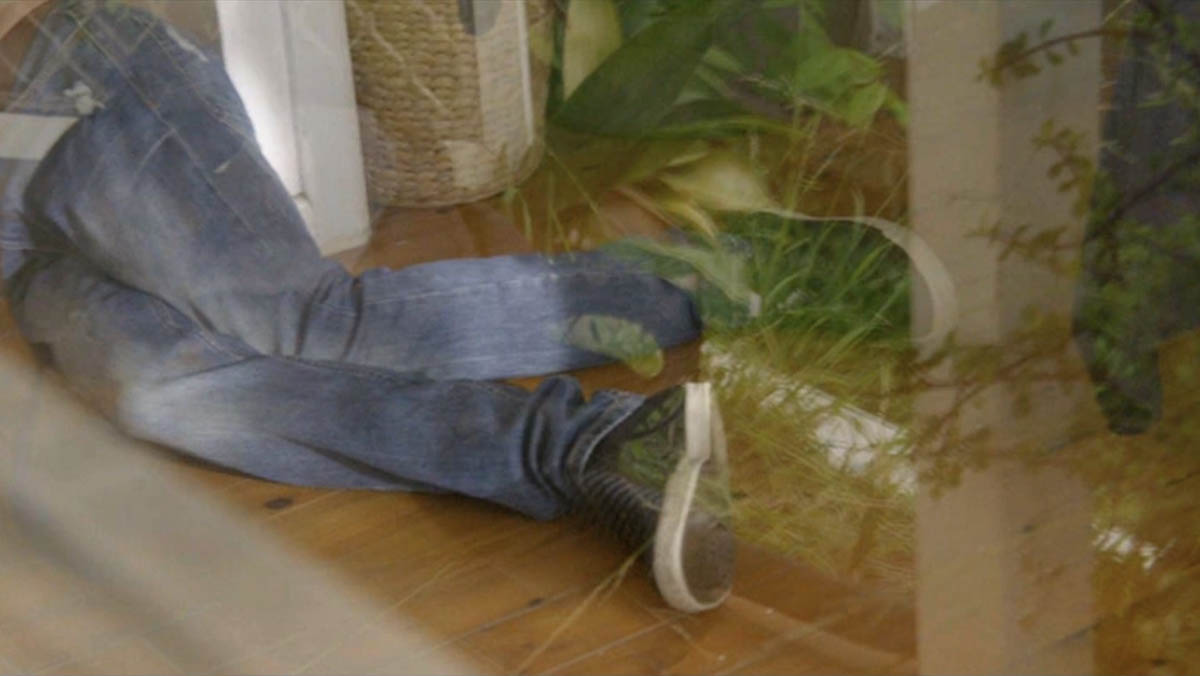 "Hello, can you hear me?" Justin calls out, but there's no response.
Calling for an ambulance, he quickly gets the unconscious figure – who's soon revealed to be a young boy – to hospital.
"You said he left you a note?" Bree (Juliet Godwin) asks Justin at the hospital.
"It didn't say much. It just said 'I'm hungry.'"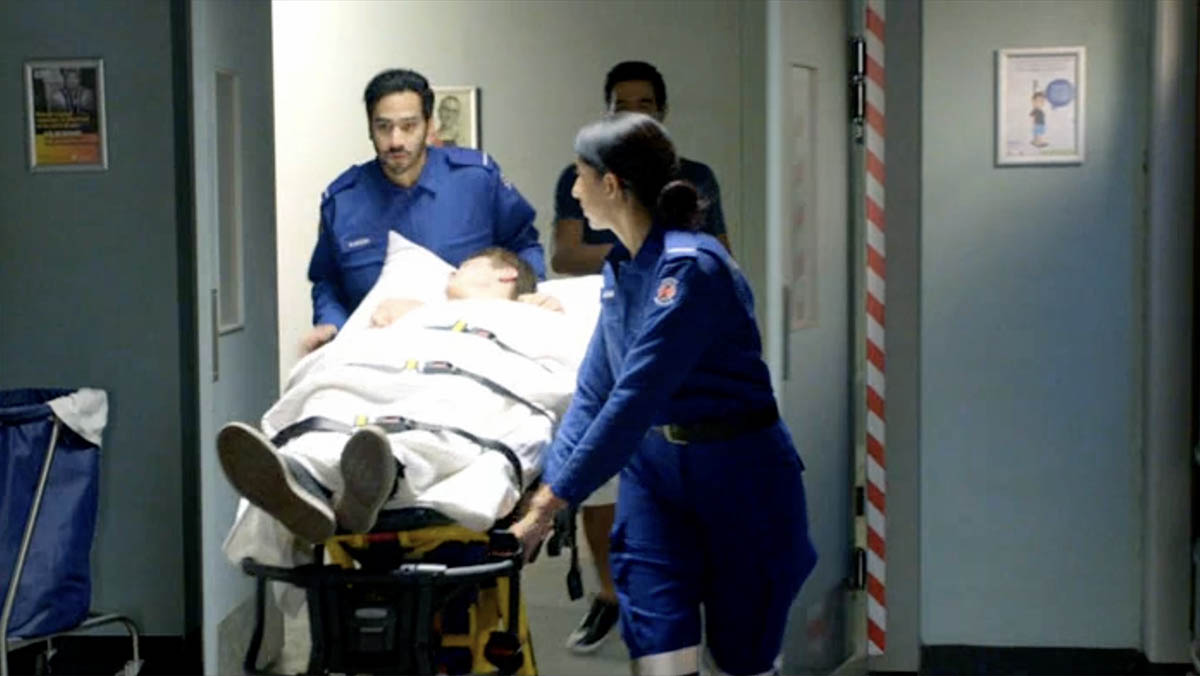 "I know you're scared, mate," Justin reassures the boy, who we believe to be called Andrew. "We're just trying to help."
It appears the boy won't open up about what happened, as we see Justin tell Cash (Nicholas Cartwright), "it's like he's been told to keep his mouth shut."
"He's so scared," Justin continues.
Bree later tells Justin that the boy is "severely dehydrated and undernourished, and we don't have much time."
"You reckon you could tell us your name?" Justin asks, realising they may not have long to find out what happened to him.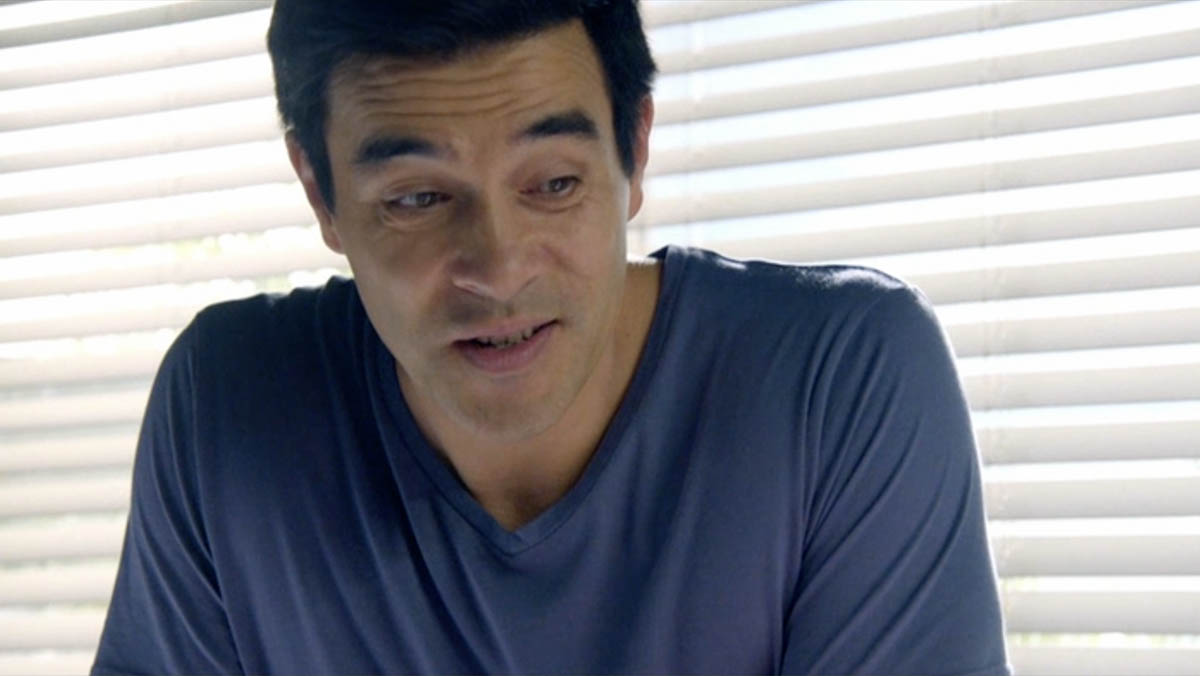 Later, Justin tells Leah: "There's something seriously wrong here."
The new character is believed to be called Andrew, and is played by Joshua Hewson.
Thankfully we know that he pulls through, as a number of behind-the-scenes snippets posted on Instagram by Home and Away cast members have revealed that the newcomer will stay with Justin and Leah at the Morgan house after he's discharged from hospital.
It's a good thing Ava's (Annabel Wolfe) room has recently been vacated!
However, it looks like this may not be a wise move, as a spoiler for next Thursday's episode asks "Has Justin invited danger into his home?"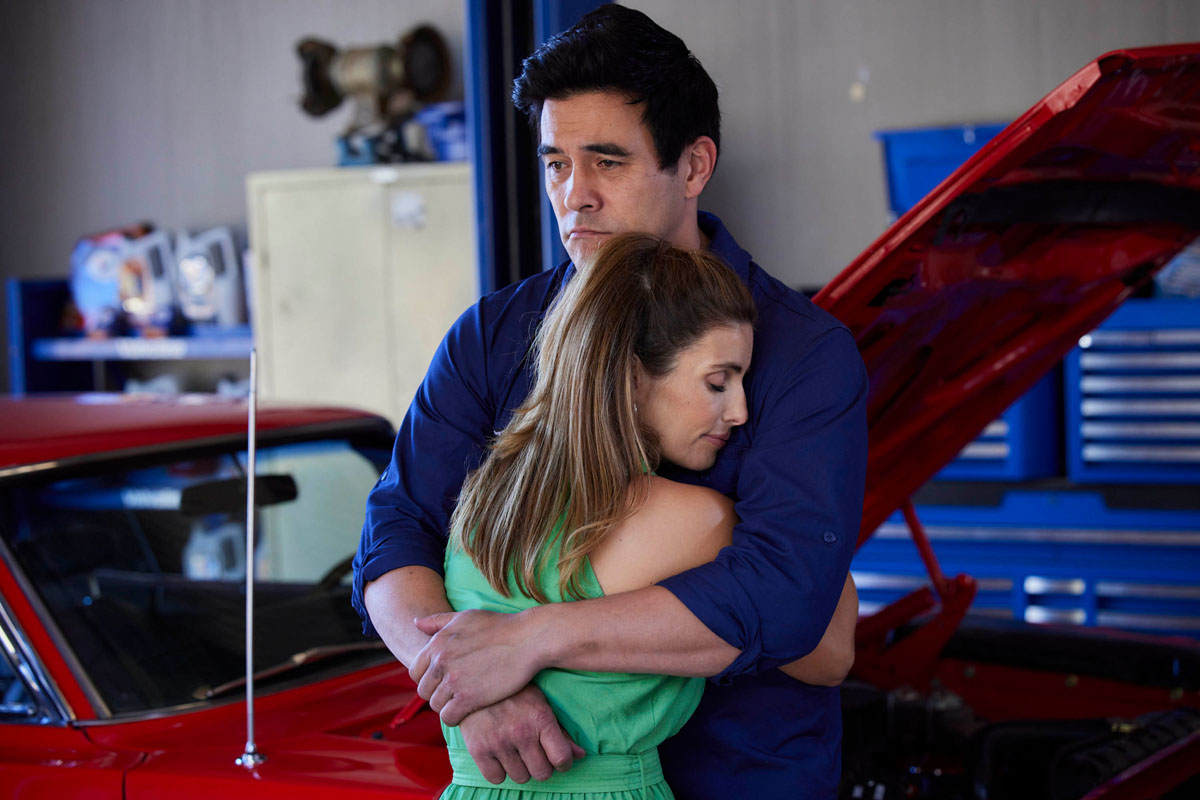 Last month, Ada Nicodemou posted a video on Instagram, which inadvertently revealed Andrew's existence and gave us some clues as to what's in store for the character.
A call sheet for episodes airing later this year showed two new characters by the name of Tegan and Andrew.
Snippets of a script also revealed that Andrew that has social difficulties, is seeing a social worker and is staying with Leah, who's been helping him.
He's also been schooling at home.
The script, which was only briefly shown on Ada's Instagram but was picked up and analysed by fans on social media, appeared to show the following dialogue from a scene in the Morgan house, which also featured new character Tegan:
LEAH, TEGAN

Leah has poured TEGAN another cup of tea, discussing how things with the social worker went today.

1 TEGAN
In better news, she was really impressed with how far Andrew's social interactions has come.

2 LEAH
I'm very glad to hear that.

3 TEGAN
She was saying he's finally starting to engage with people – and that's all thanks to you.

LEAH is touched.

4 LEAH
Andrew picks things up fast – he's a smart boy.

5 TEGAN
The social worker … [illegible]
taking on his teaching… [illegible]
doable, given where Andrew… [illegible]
It's not yet known whether Andrew is a guest or a full time character. However, the script shown above is from Block 1619, which covers episodes 8091–8095.
Andrew is expected to make his first appearance in episode 8020, meaning he'll be sticking around for at least 70 episodes.
Newcomer Andrew is played by Joshua Hewson. His biography on the website of casting agency Creative Soul Management describes Joshua as an "exciting new emerging talent."
Last year saw him "book back-to-back on a major Hollywood production before going on to be as a series regular in an exciting new Australian series."
The bio adds that "he [wrapped] the year on a much loved TV show," which now appears to be Home and Away.
Andrew will make his debut next Wednesday 26th April as he slips the note into Justin's backpack.
UK viewers will see these scenes from mid-June.
UPDATE – Andrew's dark past revealed as Cash learns he was part of a known cult. Read more…
---
Monday 24th April (Episode 8018)
Is Lyrik hijacking Bree and Remi's romance? Kirby loses her songwriting mojo. Marilyn's options are running out.
Tuesday 25th April (Episode 8019)
Kahu lies about his whereabouts. Long distance is triggering for Bree. Justin gets hot-headed. Xander throws caution to the wind.
Wednesday 26th April (Episode 8020)
Devastating news hits Mackenzie. Justin receives a plea for help. Tane takes a gamble on Kahu. Has Xander pushed himself too far?
Thursday 27th April (Episode 8021–8023)
Is there a second chance for Rose and Mali? Justin is desperate for answers. Bree can't help a reluctant patient.
Marilyn is stuck in a web of lies. Mali gets Rose's hopes up. Has Justin invited danger into his home?
Mackenzie has an admirer. Kahu is caught out in a lie. Marilyn's problems are piling up.
---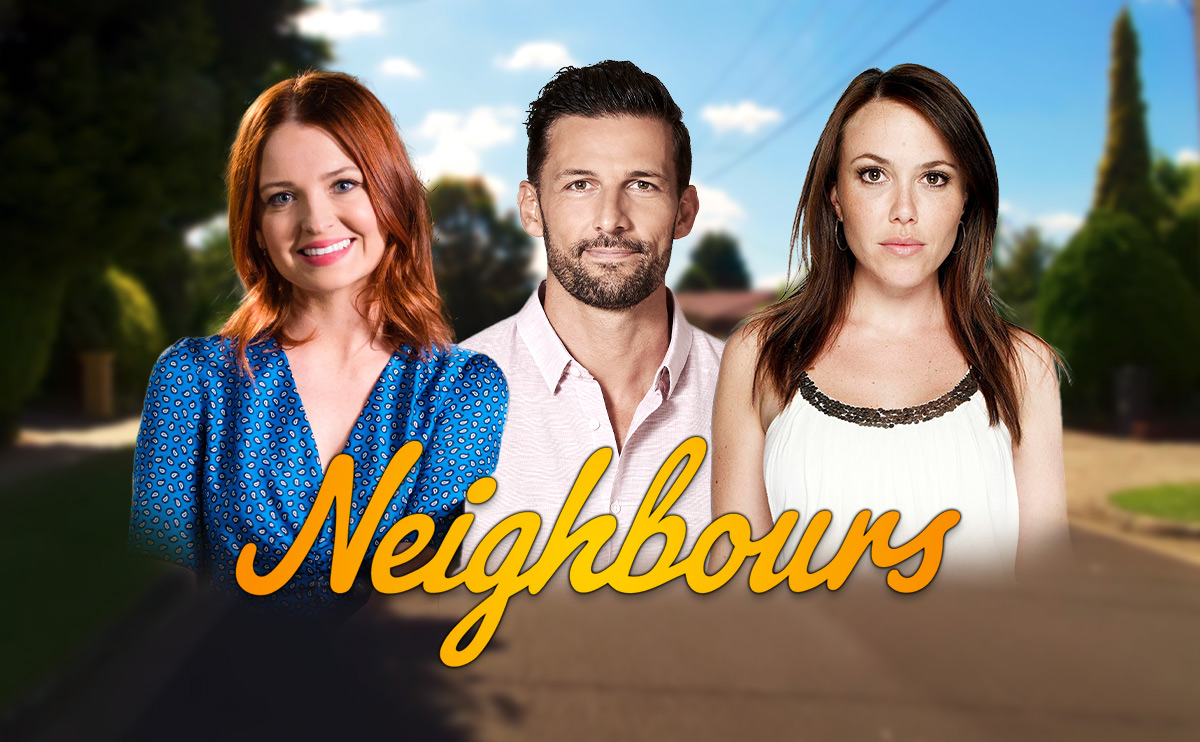 With Neighbours now back in production, we take a look at all of the rumours and piece together what's in store when we return to Ramsay Street.
Spoilers in your inbox every weekend!