Neighbours Spoiler Roundup – Returns, recasts and a time jump?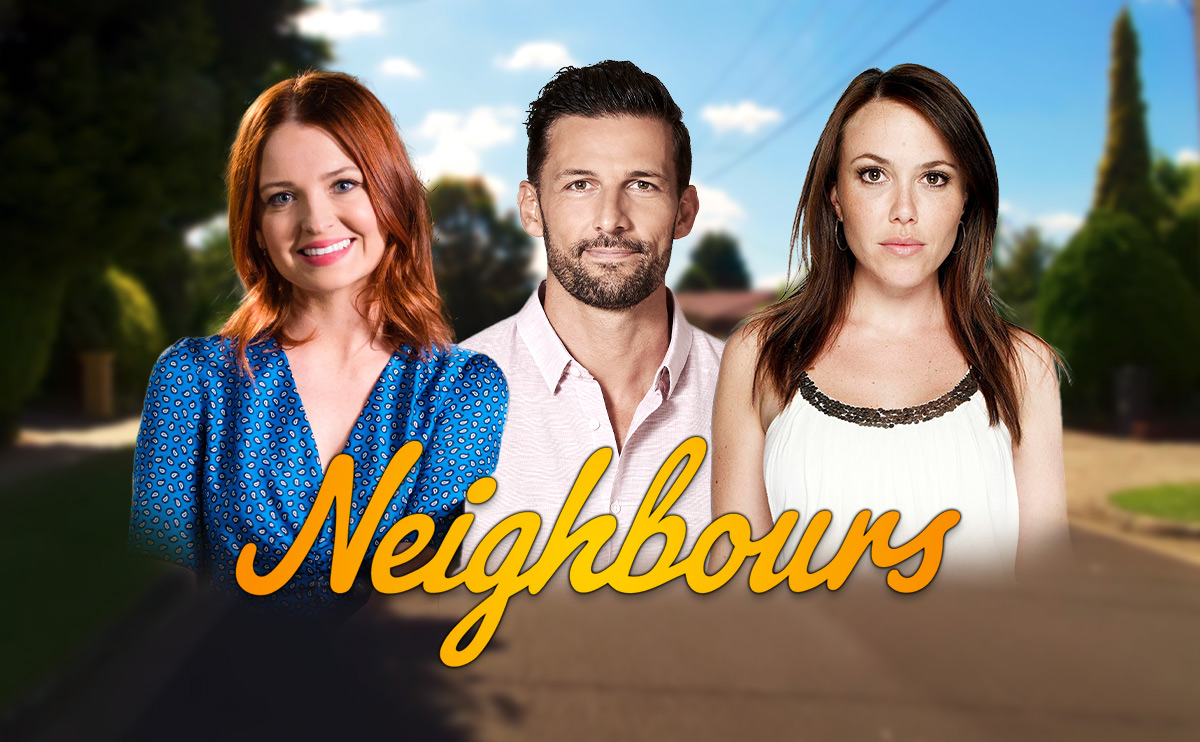 With Neighbours due to resume production in just one week's time, we take a look at all of the rumours and piece together what's in store when we return to Ramsay Street.
It's been a whirlwind year for Neighbours fans who are gearing up for the show to return to screens in the latter half of the year.
UPDATE – Guy Pearce has confirmed he'll make an appearance on Neighbours when it returns later this year. Read more…
The first scripts have been written and will have been distributed to those who are returning to the series by now.
Helmed by Jason Herbison as executive producer, the team have been working for the past three months to reboot the series for its new home on Amazon around the world.
Within shooting just around the corner – next Monday 17th April is their first day back – it's time to take a look at the rumours that are swirling about who will be back, who didn't get picked to return and what stories are just waiting to be told…
Who's definitely back?
Ever since the news broke of Neighbours' return, we have been privy to the return of the 'core four'.
Dubbed throughout the latter years of the series as the mainstays, we know that Stefan Dennis, Jackie Woodburne, Alan Fletcher, and Ryan Moloney will all be back in their respective roles of Paul Robinson, Susan & Karl Kennedy and Toadie Rebecchi.
It was with a personal visit from Jason Herbison that these four learnt of the series' reincarnation and they all played a part in the announcement.
Much more recently, Amazon announced seven more players who would be returning to the series in varying capacities.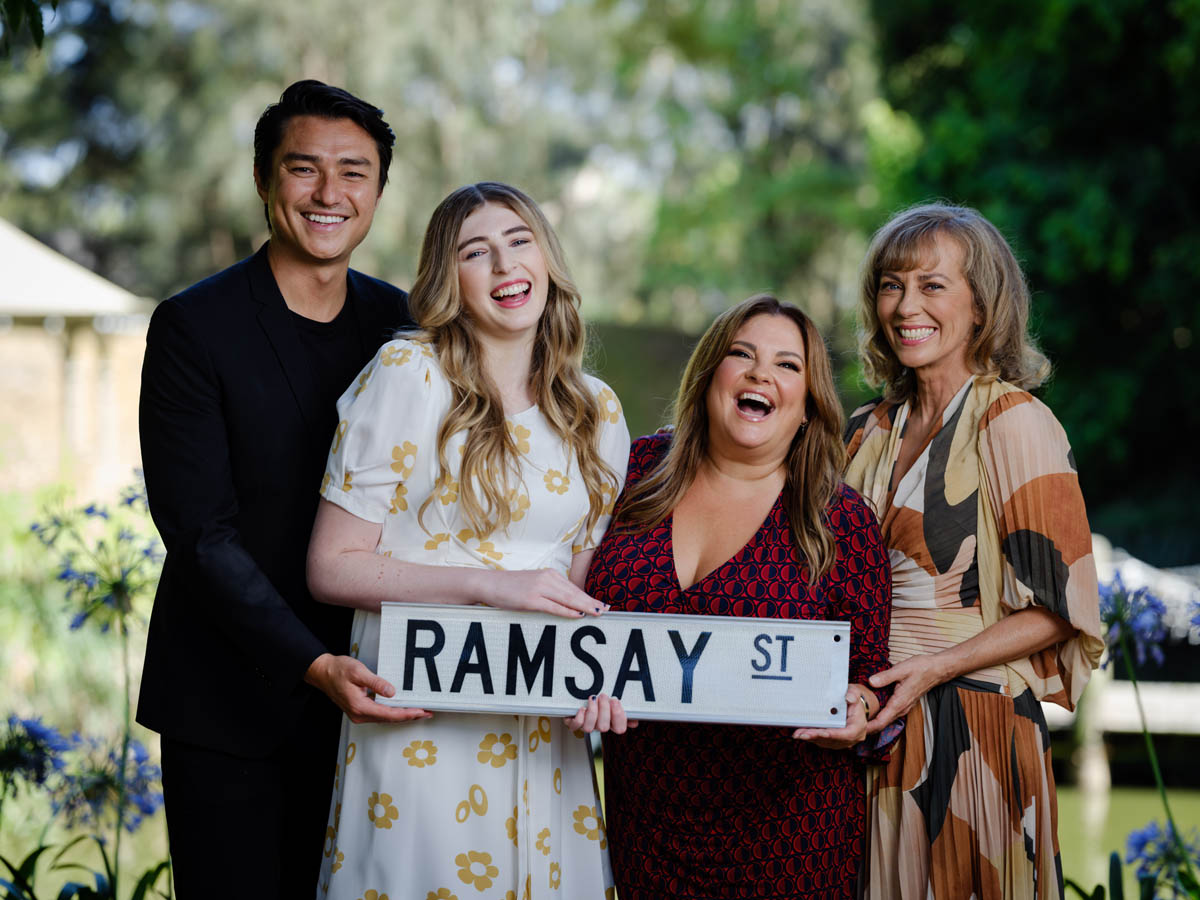 Back as regulars are Annie Jones, Rebekah Elmaloglou, Tim Kano, and Georgie Stone. This means viewers will get to bask in the characters of Jane Harris, Terese Willis, Leo Tanaka and Mackenzie Hargreaves once again.
Also returning, albeit in a recurring or guest capacity will be Melissa Bell, Ian Smith and April Rose Pengilly as favourites Lucy Robinson, Harold Bishop and Chloe Brennan, respectively.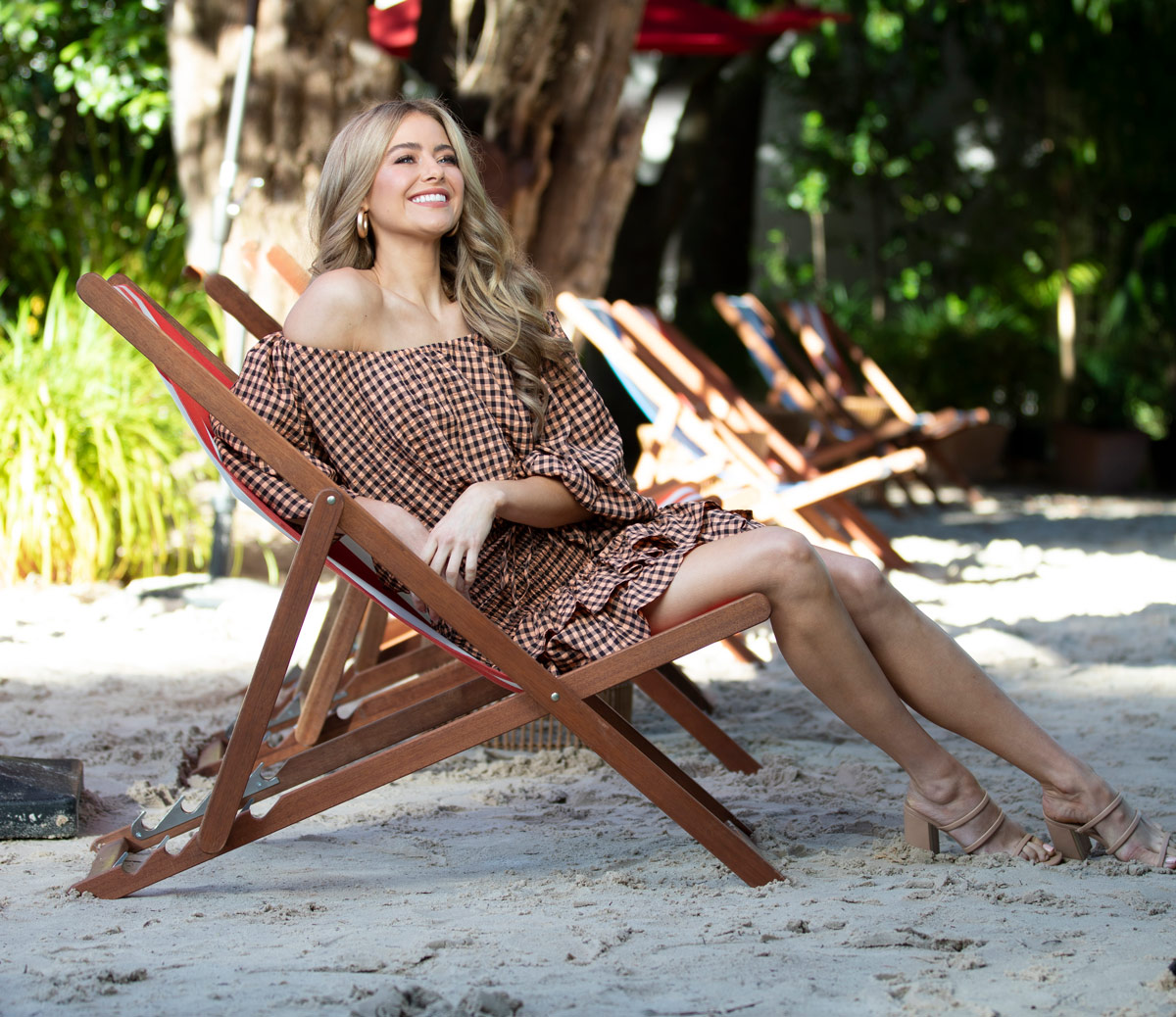 Until now, these are the only returnees that have been confirmed.
Who might be back?
Let's take a look at the rumours of who else may be returning. Nothing's confirmed, but the actors have been dropping hints left, right and centre, and social media has been awash with speculation.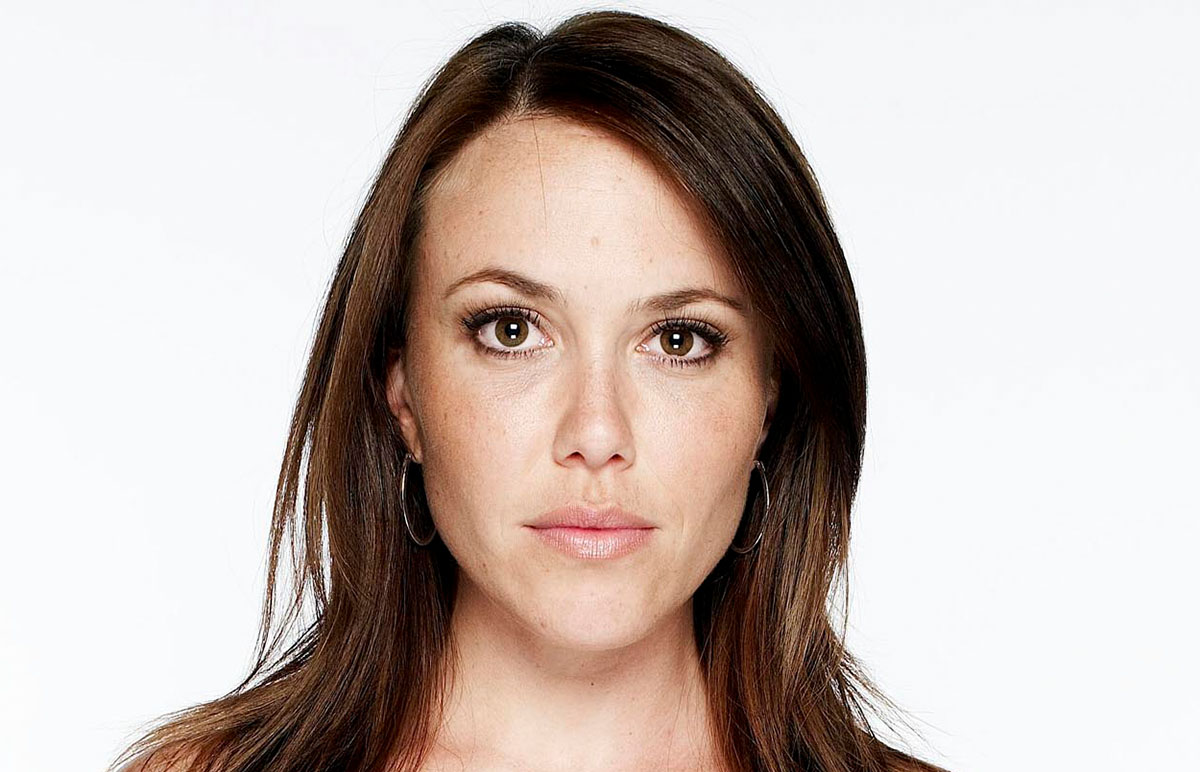 Libby Kennedy (Kym Valentine)
The shrill cry of "Libby!" from Carla Bonner's Steph Scully is something that plays out in the minds of superfans everywhere when discussions turn to who should return to the series when it comes back later in 2023.
Considered the daughter of Ramsay Street royalty, Libby lived on the street from 1994 until 2004, before returning in 2007 for a four-year stint. She made a guest appearance in 2014, followed by a video appearance for Toadie and Melanie's wedding in the final episode in 2022.
Throughout her tenure on the series, Libby had a tumultuous love life, finding love interests in the main cast that had a name starting with 'D' – Darren, Drew, Dan… And in the end, they either died or cheated on her.
It was her appearance (albeit in video form) on the Neighbours Celebration Tour that set the rumour mill alight, making fans suspect that she may be heading back to Ramsay Street later this year.
Let's hope that if school principal Libby is back in Erinsborough this time around, there will be some happiness around the corner for her.
Melanie Pearson (Lucinda Cowden)
This one seems like a no-brainer. After years away from Ramsay Street, Melanie returned and found herself in what seemed like an ill-fitting romance with local lawyer Toadie. However, Melanie's zany persona was exactly what Toadie needed and the pair fell head over heels.
In the finale, the pair exchanged vows and were declared husband and wife. With two wives dead (well, sort of!), and the third only marrying him for a cover story, let's hope that it's fourth time lucky for Toadie!
Along with Kim Valentine, Lucinda also appeared on the Neighbours Celebration Tour in video form, and will be appearing in the one-off Melbourne show the day before filming resumes. Ryan Moloney has expressed his desire for Toadie's latest wife to return, so this return seems pretty likely.
Pierce Greyson (Tim Robards)
It's the winemaking hunk with the ever-changing face! Rumours abound on social media that Pierce Greyson will be making his way back to Ramsay Street for the return. While nothing's confirmed, this does seem like an odd choice, considering his ex-wife Chloe will only be back as a guest and his son Hendrix (Benny Turland) won't be back at all (RIP!)
What Pierce does bring to the canvas is an odd dynamic with Lisa (Jane Allsop), the wife he never seemed to love, but with whom he shares two children – Hendrix and his crazy teenage daughter, Alana (Molly Broadstock). Could the aforementioned daughter be making her way to No. 28 to receive the same straightening-out treatment Hendrix did?
Of course, Hendrix also has ex-business partners in Terese, Paul and Leo, and a daughter-in-law in Mackenzie, so we're sure the writers could find plenty of excuses to bring him back.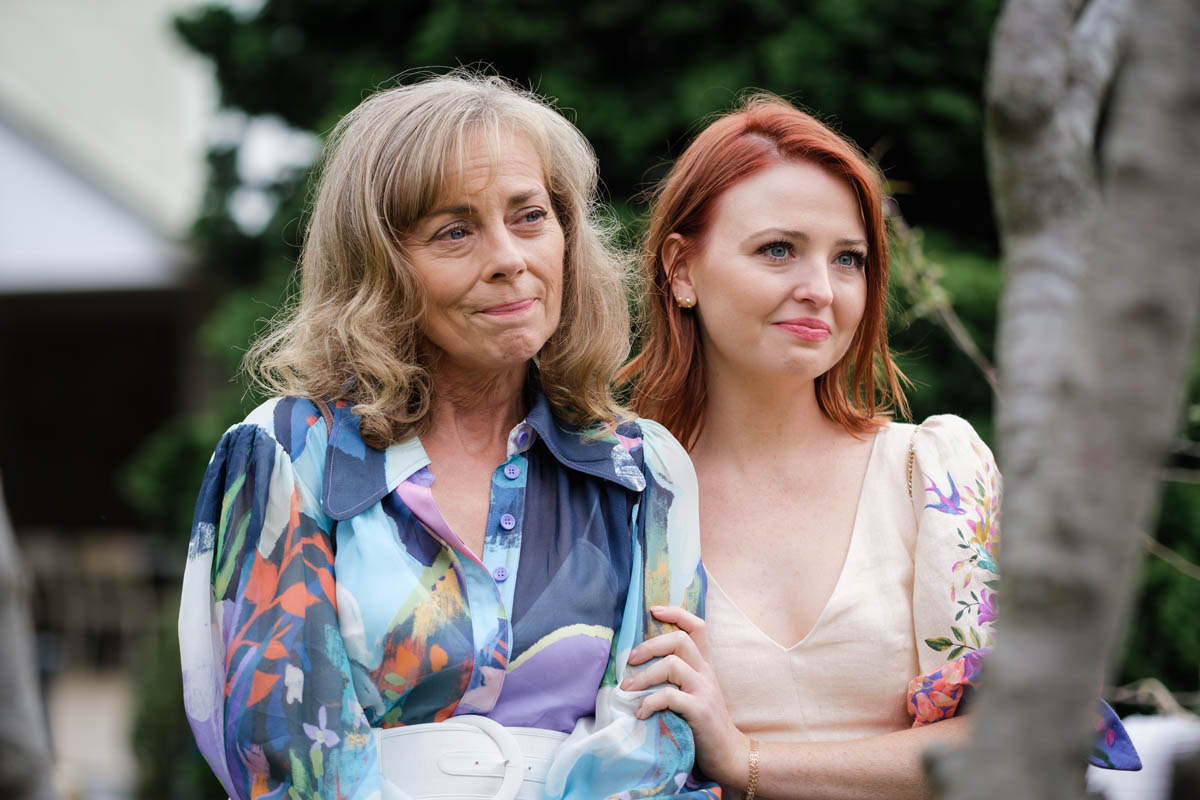 Nicolette Stone (Charlotte Chimes… or not?)
One of the series' forefront stars in the final few years was Jane's daughter Nicolette, who found herself at the centre of a drunken idea of being the mother of David (Takaya Honda) and Aaron's (Matt Wilson) daughter Isla. As if that wasn't enough, she fled Erinsborough for Canberra, and when Paul came searching for Isla, Nicolette instead handed over another baby, who turned out to be Isla's cousin… it was a drama!
With Paul, Jane and Leo all still in town, it seems only right to bring back Nicolette, David and Aaron. Yet in an Instagram Live video made by Charlotte Chimes on 1st April, she seemed to confirm that while the character of Nicolette will be returning, Charlotte herself will not, with the role being recast.
Whether this was in fact an April Fools joke, and the fiery red-head will be back on set Monday 17th remains to be seen…
Cryptically, Annie Jones has made a number of suggestions in recent months that her character Jane may have more than the two children – Nicolette and Byron – that we've already met. Could more of Nicolette's siblings be on the way?
David Tanaka (Takaya Honda) and Aaron Brennan (Matt Wilson)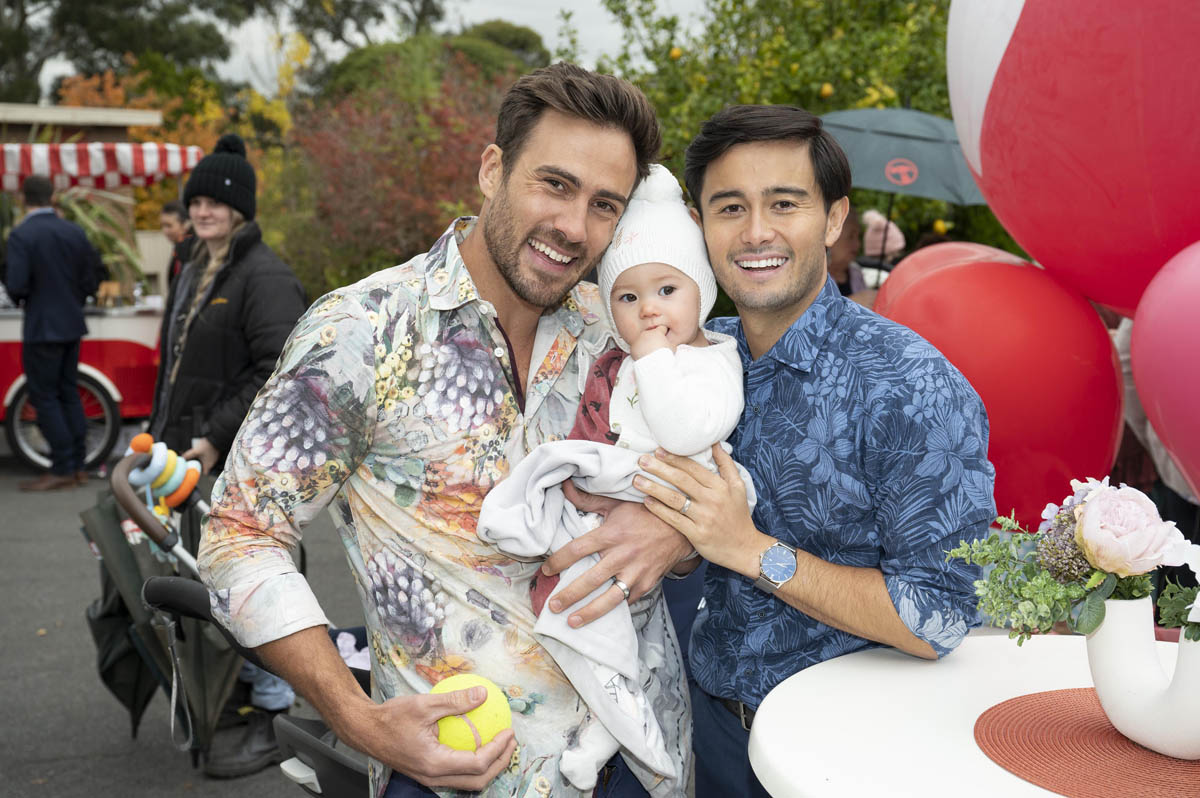 Matt Wilson remained tight-lipped when he held an Instagram Q&A and was bombarded by fans asking whether he'd be returning to Neighbours as Aaron Brennan.
Rather than give a definitive answer, Matt responded cheekily: "I told producers I would only come back if there was a love triangle between Aaron, David and @russellbrand. I guess it's up to him now."
Even more cryptically, when David Tanaka actor Takaya Honda was asked on Instagram whether he'd be returning to the show, he replied with a shrug emoji.
So that's a … maybe?
Elly Conway (Jodi Gordon)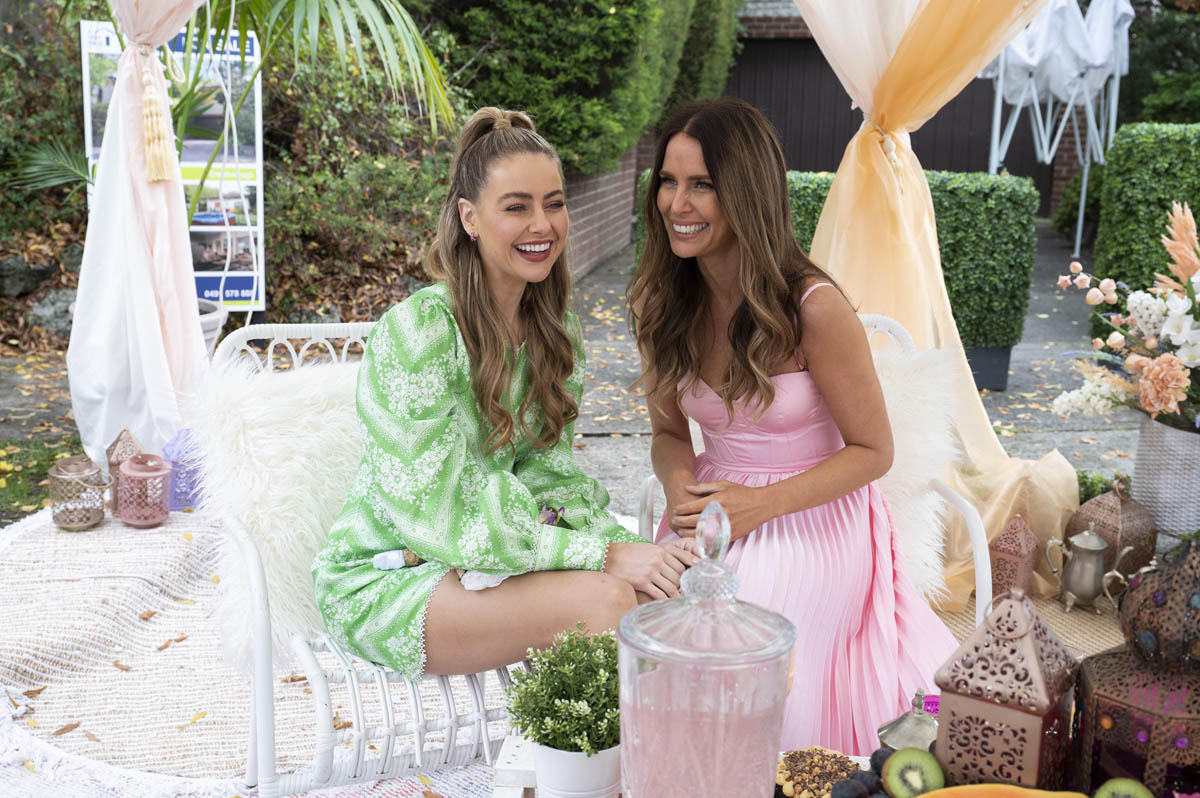 Back in February, when asked by host of Studio 10, Angela Bishop, whether she'd be returning, Jodi's response was coy, but promising:
"There are conversations happening," she told Bishop. "And I say that with a big smile on my face."
The final episodes saw Elly reunite with former flame Chloe, and the two rekindled their relationship before moving to Sydney together. With Chloe confirmed to be back on Ramsay Street in a guest capacity, it seems likely that Elly will be back at some point too.
---
Who's definitely not returning to Neighbours?
While those who are returning are remaining tight-lipped, a few cast members have announced that they won't be heading back to the Nunawading studios next week.
Freya Van Dyke, who played Amy's daughter Zara Selwyn, posted on Instagram at the end of February, clarifying that Zara won't be returning.
"At this stage, no, Zara is not going back," she posted. "It's nothing to do with anything beyond what storylines they've decided to go with.
"I am so, so happy for all of the cast who are going back. It's going to be absolutely incredible and there are going to be some incredible storylines. I can't wait for you guys to see it."
Ben Hall, who played Ned Willis, also confirmed in a message to a fan that he hasn't been asked back.
In a birthday message to the sister of Neighbours fan David Trotter, Ben said: "Am I considering going back? Ned has not been asked back, I can tell you that.
"He's not going back at this point in time, but it is Neighbours, you never know what's going to happen. I could get a call tomorrow [saying] 'Hey, can you come in?'
"It's not far away from me, it's actually just down the road, so y'know, if they deign to bring back Ned Willis, then I'd love to be there.
"I'd love to see everyone again, actually. I miss everyone."
---
What's the story?
It's been all but confirmed that when the series returns, the first episode back – Episode 8904 for those keeping count – will be bigger than the finale was.
We're expecting the return episode, if not more, to be penned by Jason Herbison, who also saw out the series, and if there's one thing Jason is great at, it's delivering the fans a twisted story!
Several key stories were set up in the finale that we expect will be covered when the show returns.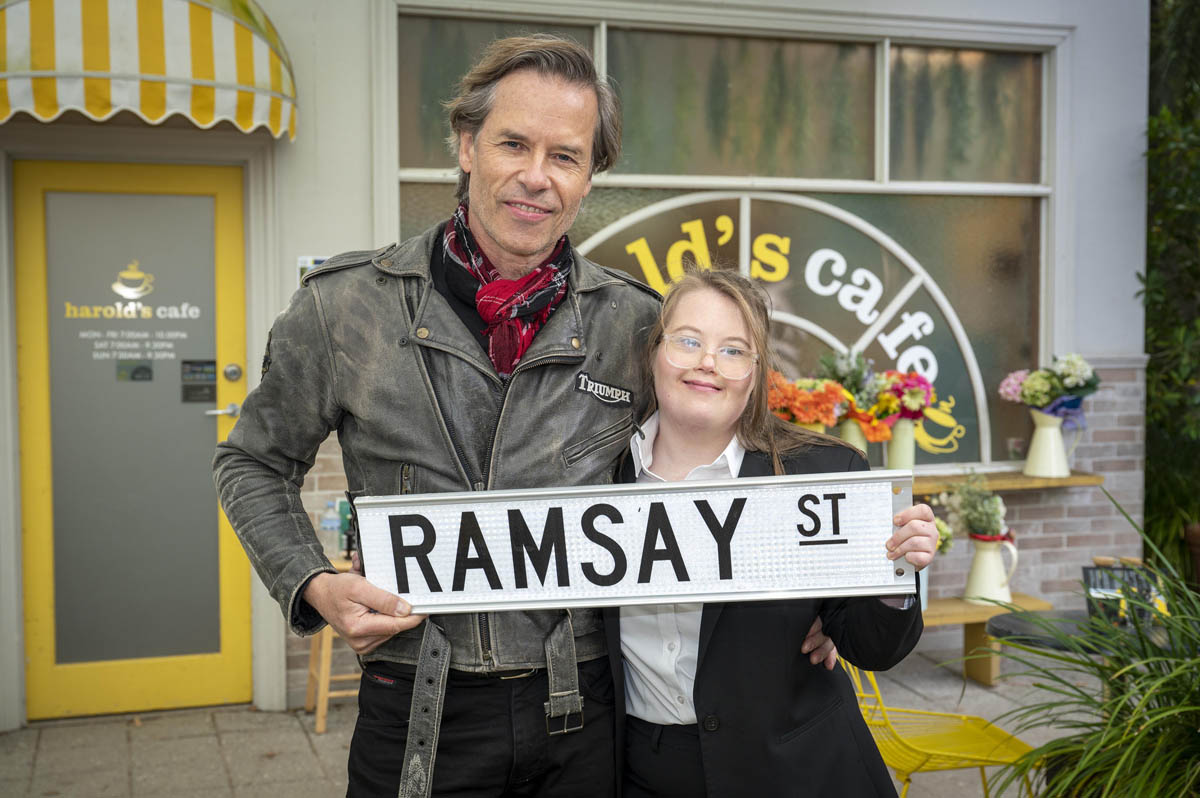 Jane and Mike?
When news of the series' conclusion broke, a number of high-profile former cast members signed on to make appearances. Amongst them were Kylie Minogue and Jason Donovan, but it was Guy Pearce who really shone as he featured heavily in the final episodes.
Guy's character Mike re-ignited the spark he had with Jane more than thirty years ago, and he decided to buy 24 Ramsay Street. The move also meant he was closer to daughter Sam (Henrietta Ellis), who had picked up a job at Lassiters as Chloe's assistant.
Now, with the series returning, will Mike be sticking around? We can't see Guy Pearce signing on long-term, but there's no reason why Mike and Jane can't stay together, with the story determining that he has moved away for a job.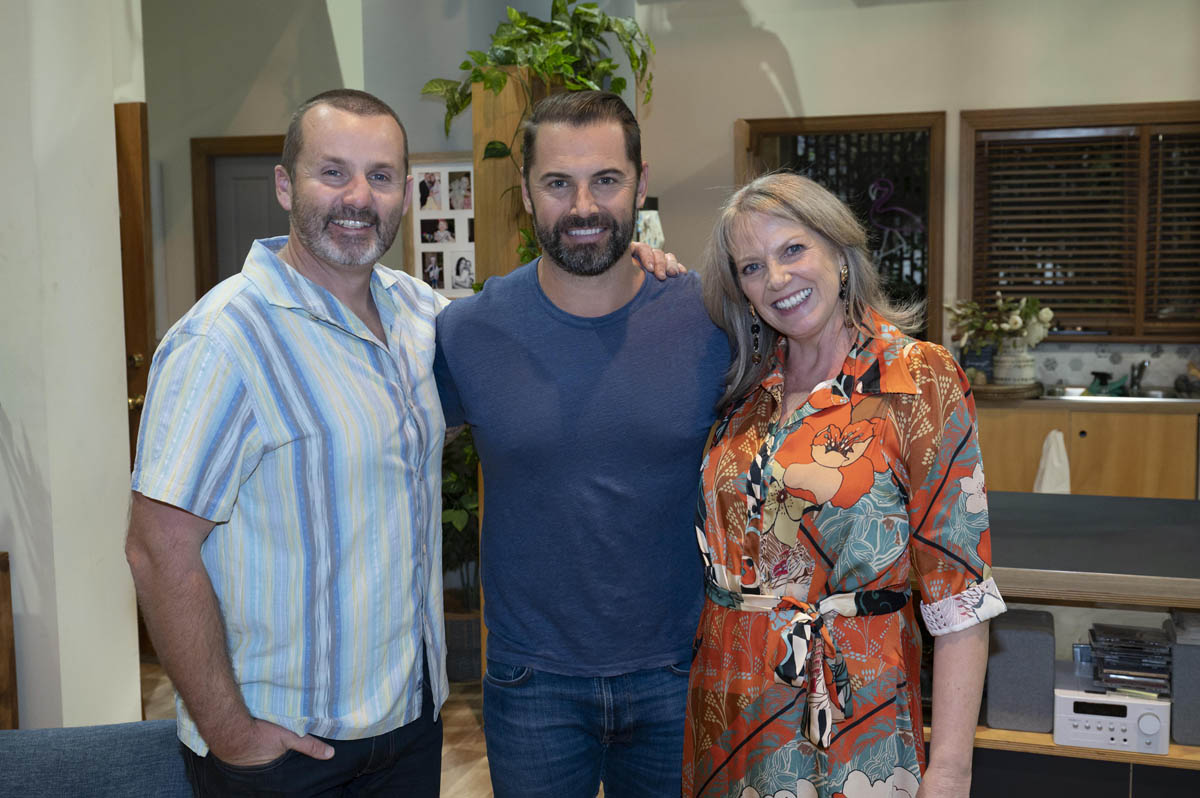 Amy's pregnant with Joel's baby?
Another former cast member who returned was Daniel MacPherson as Joel Samuels. Although his return was fleeting, it seemed it was just long enough for Amy (Jacinta Stapleton) to get what she had been wanting the final few months of the series: to get pregnant.
Seemingly ambiguous, Amy confirmed she was pregnant, hinting that the father could be Joel. With no word on either returning to the series, what plays out remains to be seen.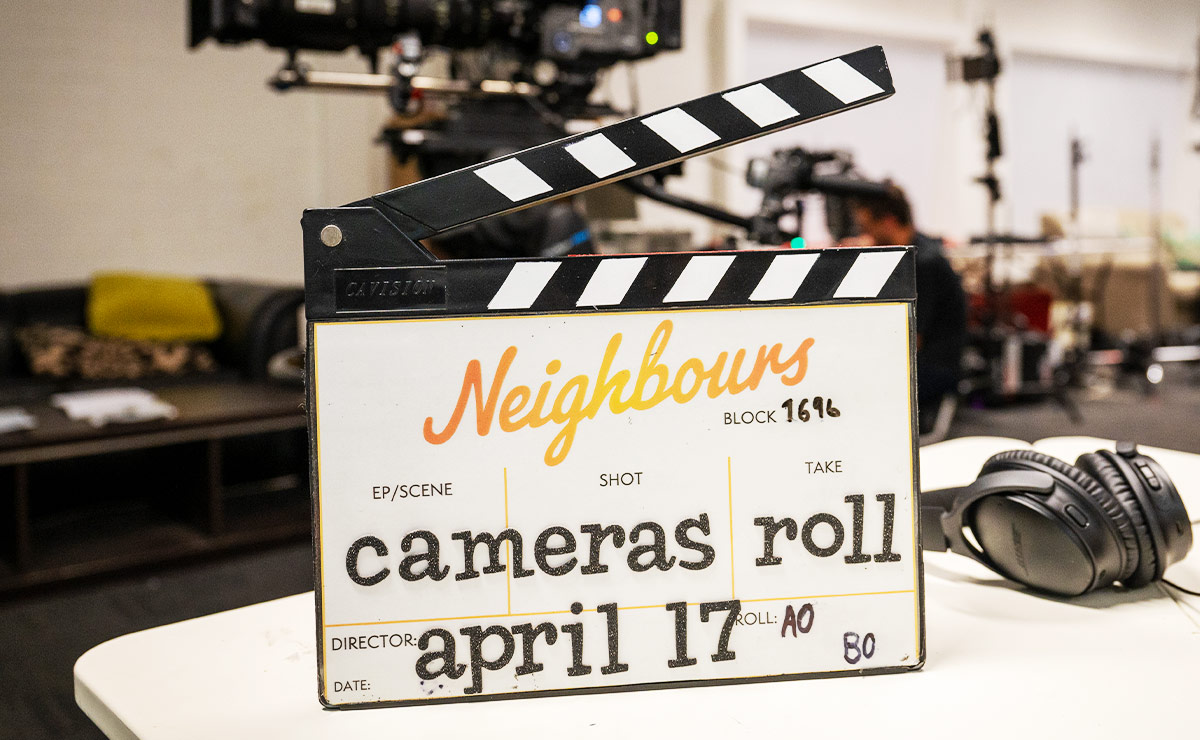 A time jump?
What almost seems like a given is that the series will be forced to employ a soap staple in a time jump to ensure that the in-universe world meets the timing on the outside world.
Whether this is exact to the date, or just a set period of time remains to be seen.
---
The new series of Neighbours will premiere for free on Amazon Freevee in the UK and US. In Australia the show will get its first airing in Network 10, before airing seven days later on Prime Video.
The series will also stream on Prime Video in Canada, Ireland, South Africa, Australia and New Zealand.
Spoilers in your inbox every weekend!