Guy Pearce to return to Neighbours – again!
It's been revealed that Guy Pearce will make a number of appearances in Neighbours when it returns later this year.
---
UPDATE 22nd May
The Neighbours social media channels "officially" confirmed the news on Monday, writing:
"It's official folks… Guy Pearce is riding back into Erinsborough as Mike Young in all new episodes of #neighbours later this year…"
---
The final few weeks of Neighbours saw countless returnees from the show's 37-year history – with appearances from Margot Robbie (Donna Freedman), Kylie Minogue (Charlene Robinson), Jason Donovan (Scott Robinson), Daniel MacPherson (Joel Samuels) and Jesse Spencer (Billy Kennedy).
Yet it was the return of Guy Pearce as 1980s heartthrob Mike Young that perhaps had the biggest impact on the show's finale.
While many of Neighbours' famous faces from years gone by only made fleeting appearances, Mike played a major part in the final week of episodes.
Guy's character Mike Young was revealed to be the father of Sam Young (Henrietta Graham), who first arrived in June as Chloe's new assistant at Lassiter's.
Her surname was kept secret until Mike joined her on-screen in the three-part final episode, which aired in Australia on 28th July 2022 and one day later in the UK.
Mike quite literally bumped into former flame Jane Harris (Annie Jones) at Lassters, and the two soon rekindled their 1980s romance.
Mike and Jane were a much-loved couple in the 80s. Back when Jane was still "Plain Jane Super Brain", the pair endured a long-running romance, and were at the time described as the love of each other's lives.
Teamed with Scott (Jason Donovan) and Charlene (Kylie Minogue), the foursome were a force to be reckoned with.
Jane took Mike on a tour of all of the Ramsay Street houses in what was then believed to be Neighbours' final-ever episodes.
He also partook in the show's final comedy fight, as he and Clive Gibbons (Geoff Paine) battled over a lamp as Clive grew jealous of his and Jane's closeness.
The final weeks saw the vast majority of homes on the famous cul-de-sac go up for sale, and with Mike's old home at No. 24 available after Chloe (April Rose Pengilly) decided to make a fresh start in Sydney, he opted to purchase it.
The show's final episodes gave Mike and Jane the perfect happy ending over three decades after Mike's initial departure.
When it was announced that Amazon had stepped in to save Neighbours earlier this year, it was assumed that Guy wouldn't be reprising his role as Mike.
Since leaving Neighbours in 1989, Guy Pierce has become one of Hollywood's biggest stars, appearing in Memento, L.A. Confidential and The Hurt Locker.
Thus, just how the writers would explain Mike's absence has been one of the biggest mysteries.
When the show's revival was first announced, Guy joked that he'd "inadvertently committed [himself] to another four years."
Now, in an interview with the Sydney Morning Herald's Good Weekend Talks, Guy reveals that he's set to reprise his role as Mike in the newly revived series later this year – at least for a few guest appearances.
"I was a little thrown by that, because Annie [Jones] and I called each other and went 'what do we do now, because we're living in the street?'" Guy recounts, referring to the fact that his character now lives back on Ramsay Street.
"And [Annie] said 'well I'm alright because I'm on the show anyway, what are you doing to do?'"
"I said, 'I dunno,' so we're in the process of working it out."
When asked if we can expect to see him return, Guy started by dropping a few hints: "You may, y'know, because if I'm gonna extricate myself from the show, I wanna do it sort of respectfully, and I wasn't just gonna go, 'oh, well, bad luck, you had your chance, that was it.'"
Finally, he confirmed it:
"So, there may be a little appearance or two, shall we say?"
When asked if he's been ambushed by the return, Guy added: "It's all right, I'm happy to be there. It's the gift that keeps on giving, as they say."
There's still no word on whether his reappearance means Mike and Jane will live happily ever after, but at least we'll get answers as to what happened next…
Either way, Jane is likely be kept busy. While nothing is officially confirmed, it's believed that her daughter Nicolette Stone will also return – though looking slightly different.
Nicolette was previously played by Charlotte Chimes. However, in an Instagram Live video in early April, Charlotte confirmed that while the character of Nicolette will be returning, she won't be, with the role being recast.
It's also believed that Jane's son Byron will be returning, again played by a new actor.
Cryptically, Annie Jones has also made a number of suggestions in recent months that Jane may have more than the two children we've already met – could Nicolette and Byron have siblings we've never heard about?
The following characters have been officially confirmed as returning to Neighbours:
Karl Kennedy (Alan Fletcher)
Susan Kennedy (Jackie Woodburne)
Toadie Rebecchi (Ryan Moloney)
Paul Robinson (Stefan Dennis)
Jane Harris (Annie Jones)
Terese Willis (Rebekah Elmaloglou)
Leo Tanaka (Tim Kano)
Mackenzie Hargreaves (Georgie Stone)
Melanie Pearson / Rebecchi (Lucinda Cowden)
Andrew Rodwell (Lloyd Will)
Wendy Rodwell (Candice Leask)
Sadie Rodwell (Emerald Chan)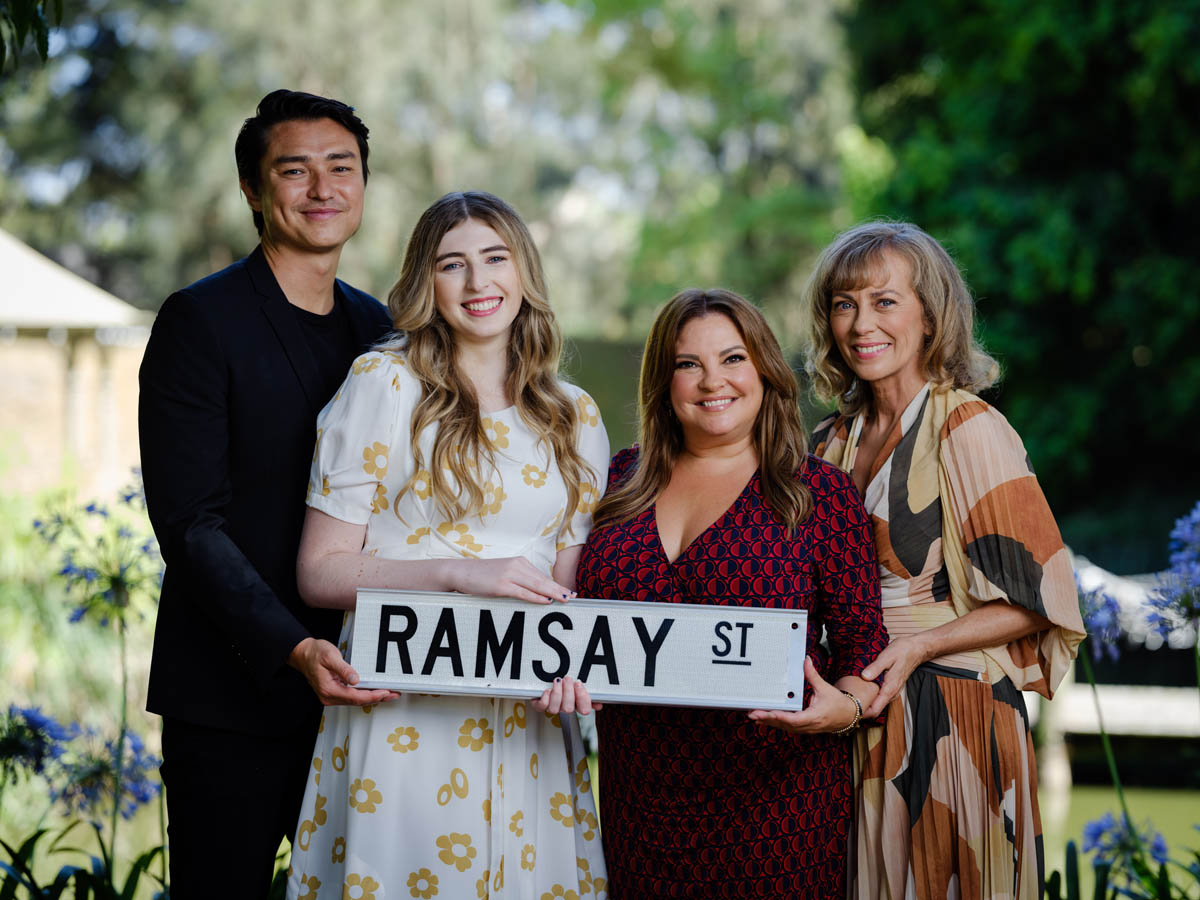 Returning in guest capacity are:
Chloe Brennan (April Rose Pengilly)
Harold Bishop (Ian Smith)
Lucy Robinson (Melissa Bell)
Mischa Barton is also joining the show as Reece Sinclair – with the possibility that she's connected to villain Finn Kelly. Read more…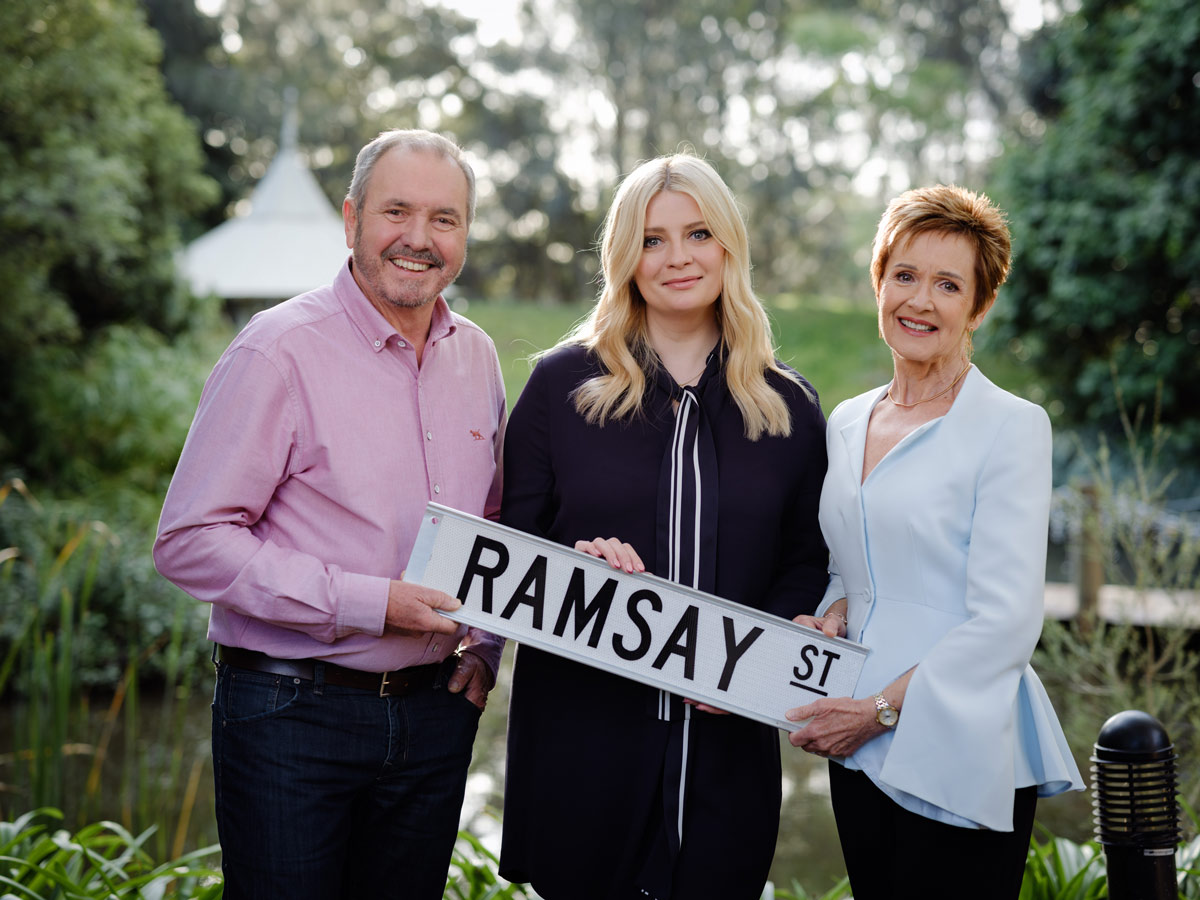 Neighbours returns in the UK autumn / Australian spring.
The new series will premiere for free on Amazon Freevee in the UK and US. In Australia it will get its first airing on Network 10, before airing seven days later on Prime Video.
The series will also stream on Prime Video in Canada, Ireland, South Africa, Australia and New Zealand.
---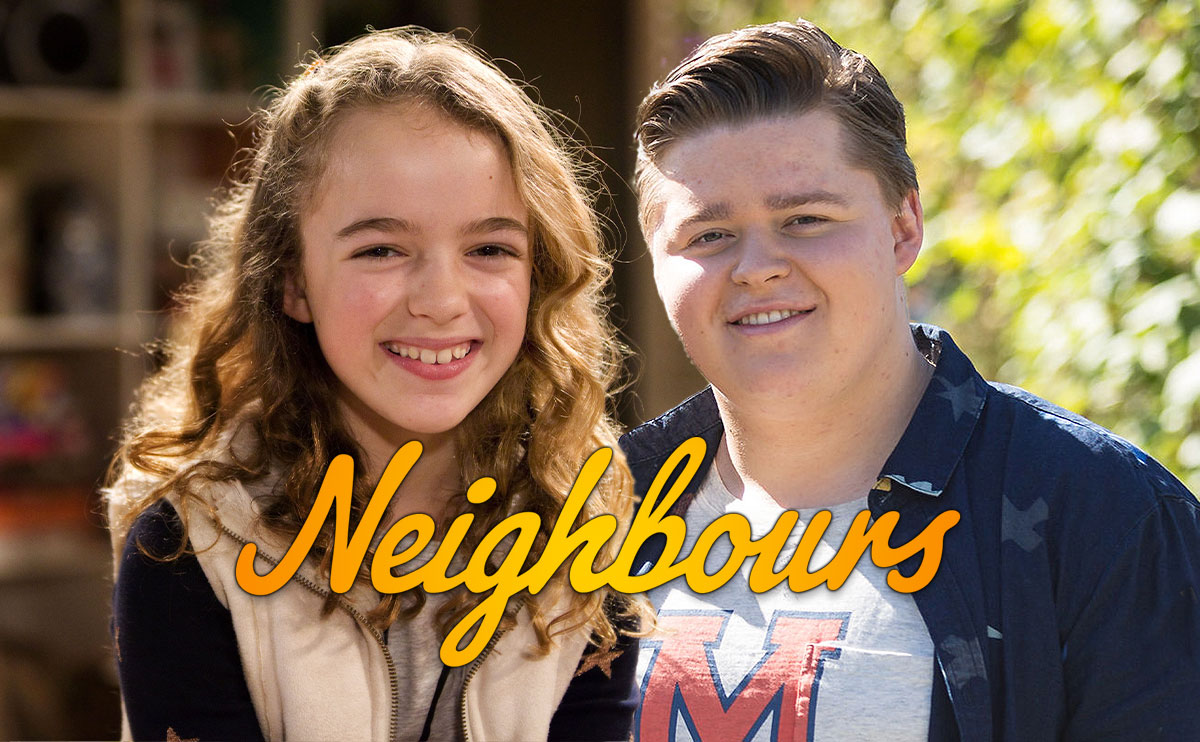 Two more characters could be on their way back to Ramsay Street when Neighbours returns. Are Holly Hoyland and Callum Rebecchi back?
Spoilers in your inbox every weekend!