Holly Hoyland and Callum Rebecchi return to Neighbours?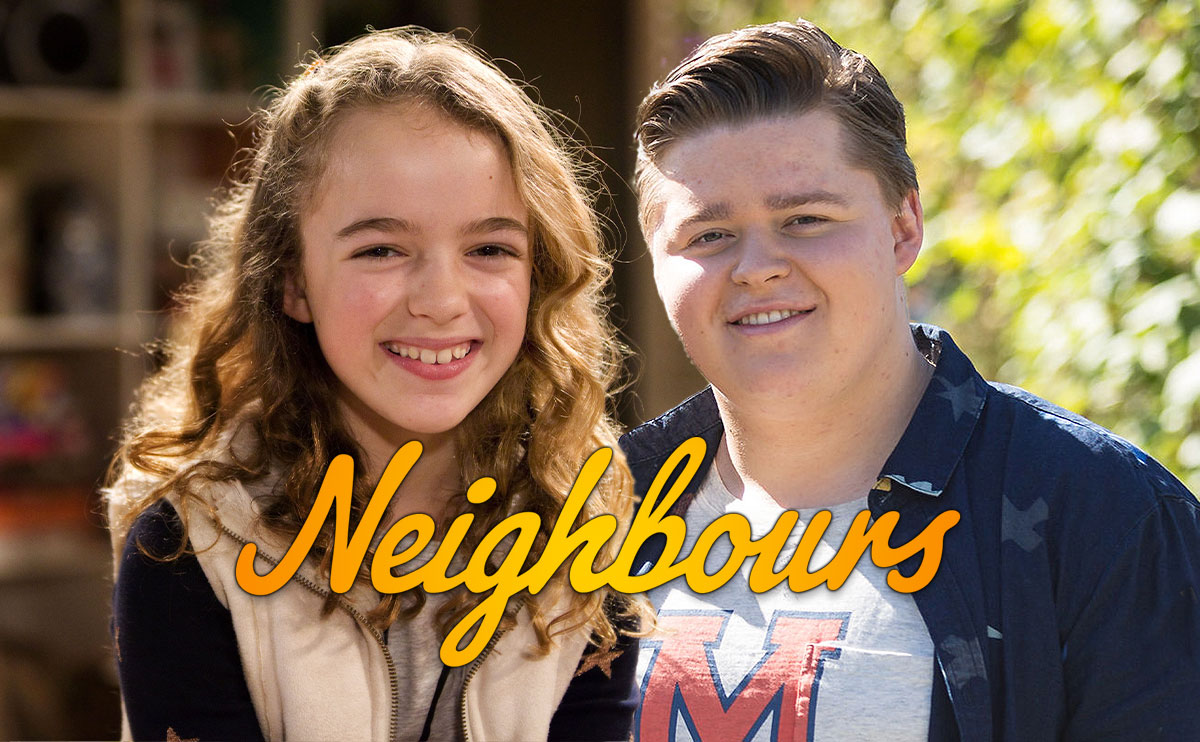 With Neighbours' return just months away, two more characters could be on their way back to Ramsay Street, with the actors behind Holly Hoyland and Callum Rebecchi spotted on set.
Neighbours has been gradually teasing us with familiar faces ever since it was announced that the show would be returning.
It was initially revealed that the "big four" of Karl (Alan Fletcher) and Susan Kennedy (Jackie Woodburne), Paul Robinson (Stefan Dennis) and Toadie Rebecchi (Ryan Moloney) would be back.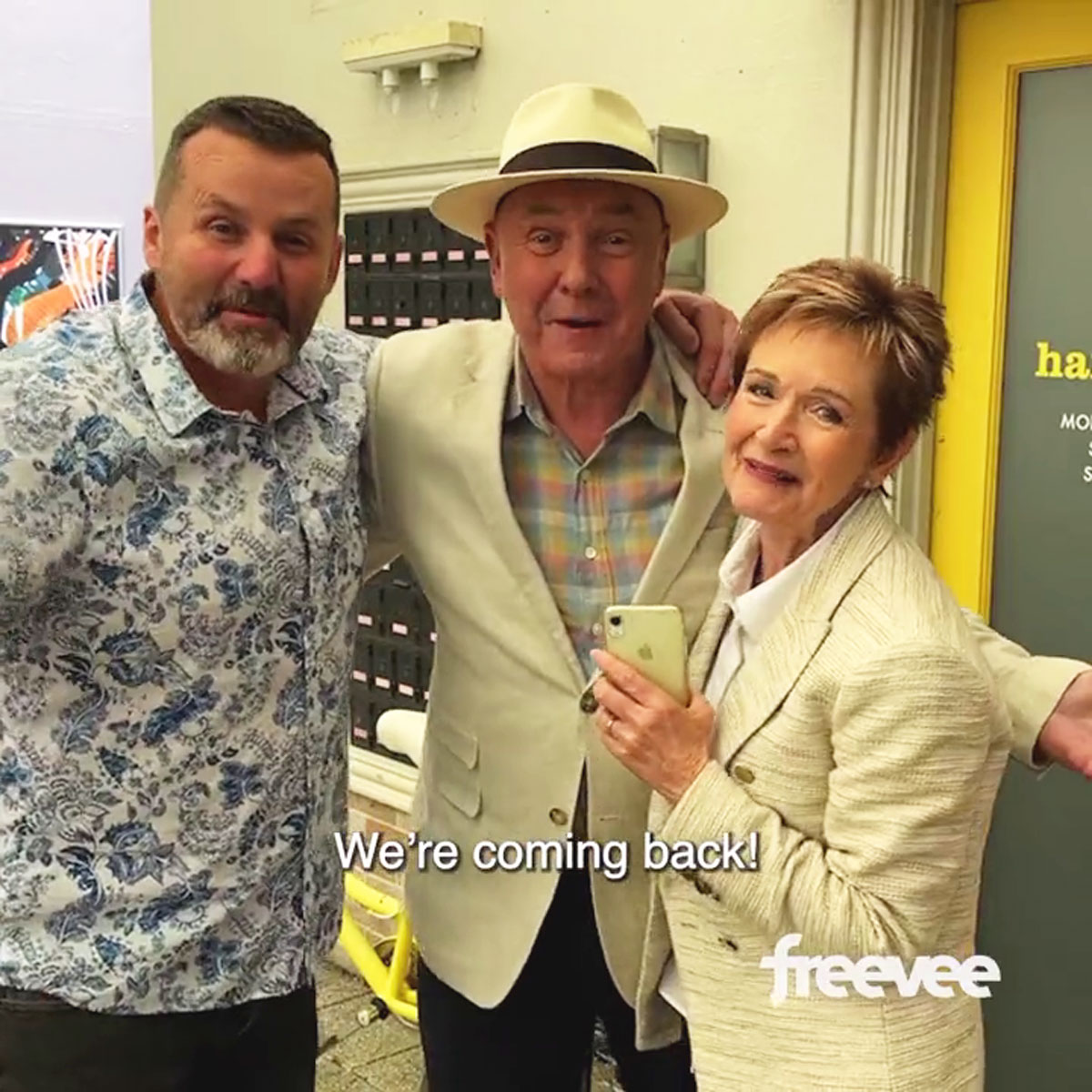 Then, in late February, the show announced that Terese Willis (Rebekah Elmaloglou), Mackenzie Hargreaves (Georgie Stone), Leo Tanaka (Takaya Honda) and Jane Harris (Annie Jones) would be back in a full-time capacity.
Joining them in a part-time capacity will be Harold Bishop (Ian Smith), Chloe Brennan (April Rose Pengilly) and Lucy Robinson (Melissa Bell).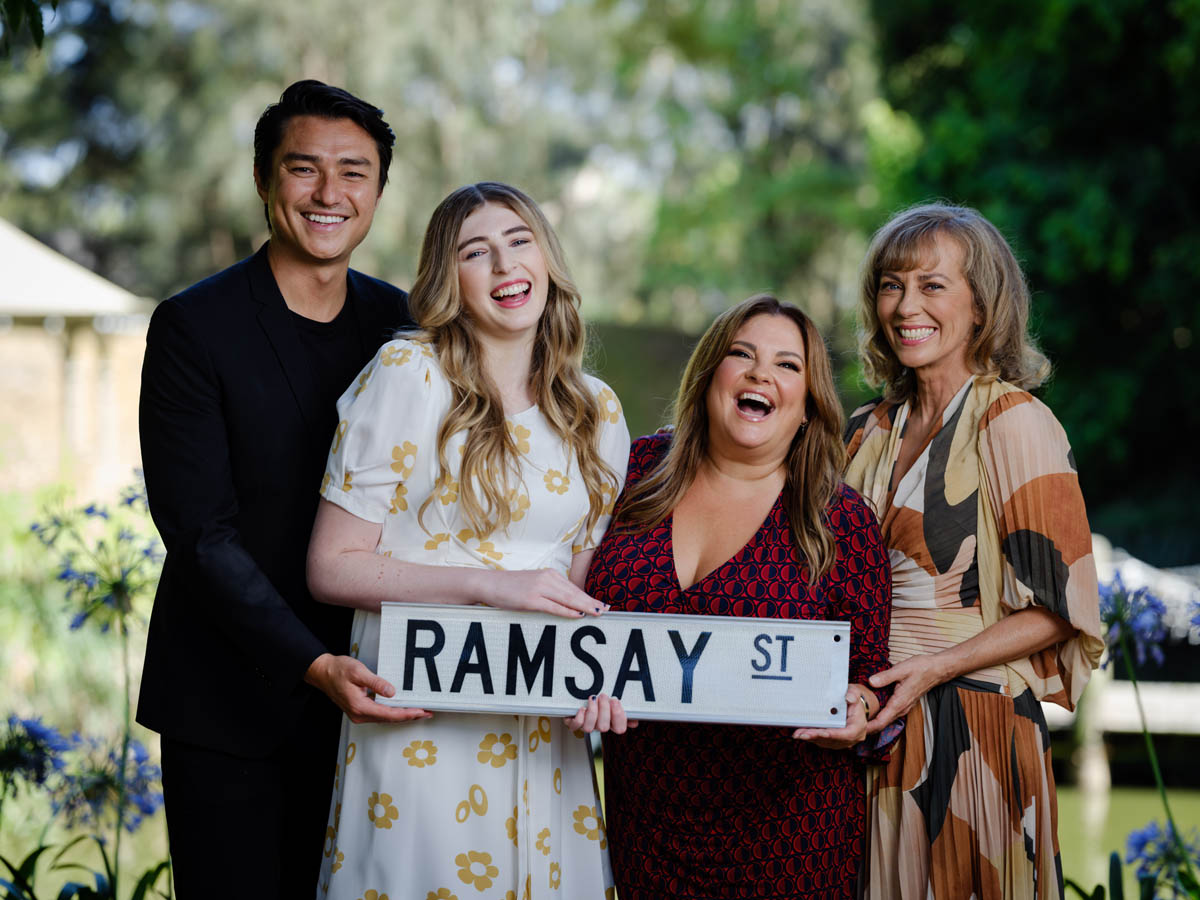 On the eve of Neighbours' return to production, it was announced that Toadie's new wife Melanie Pearson (Lucinda Cowden) would be back too.
Lucinda later revealed in an interview with NeighBens that she would be joining the cast full-time – an upgrade, as she was only a semi-regular character after she was re-introduced in January 2021.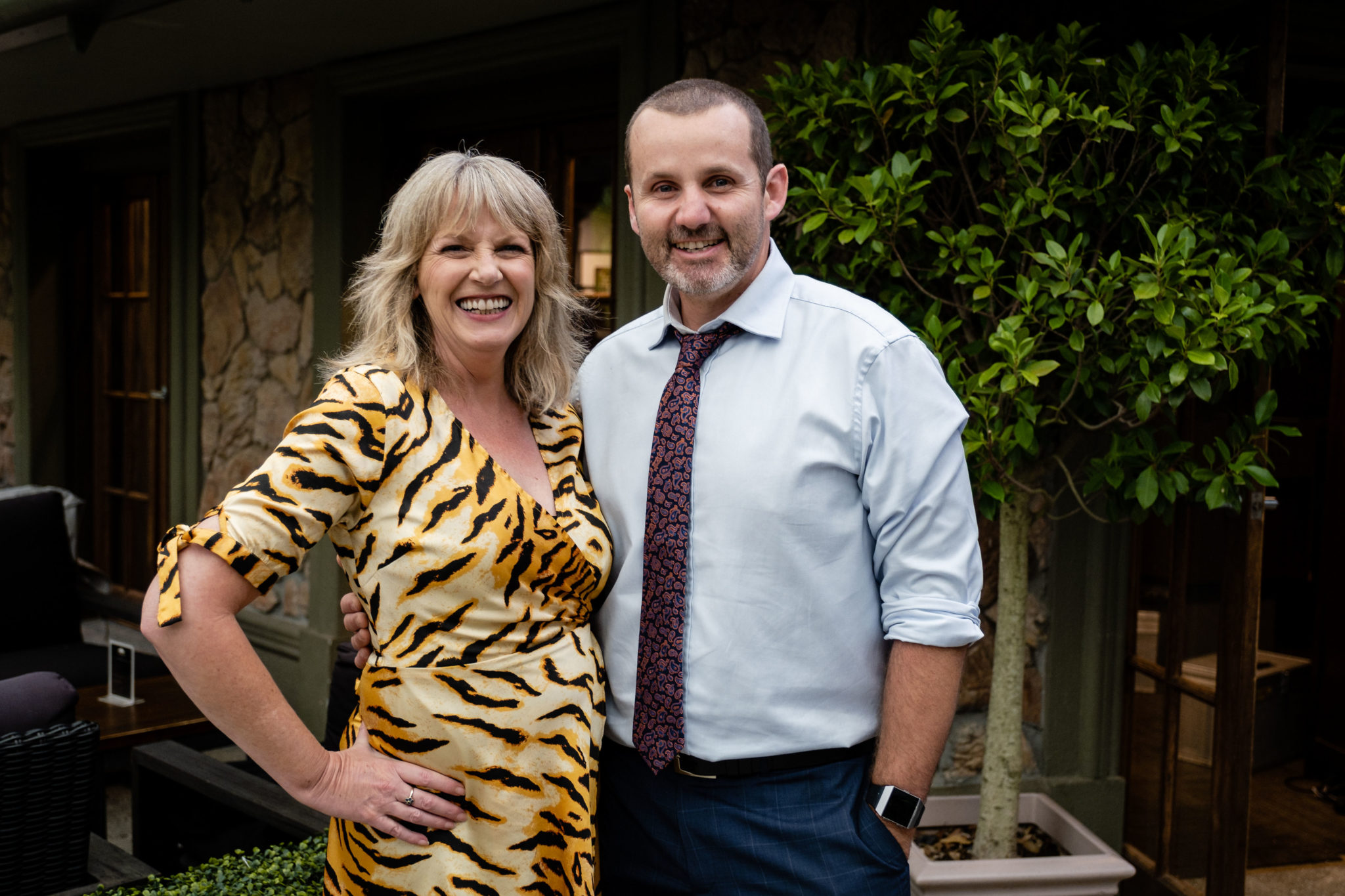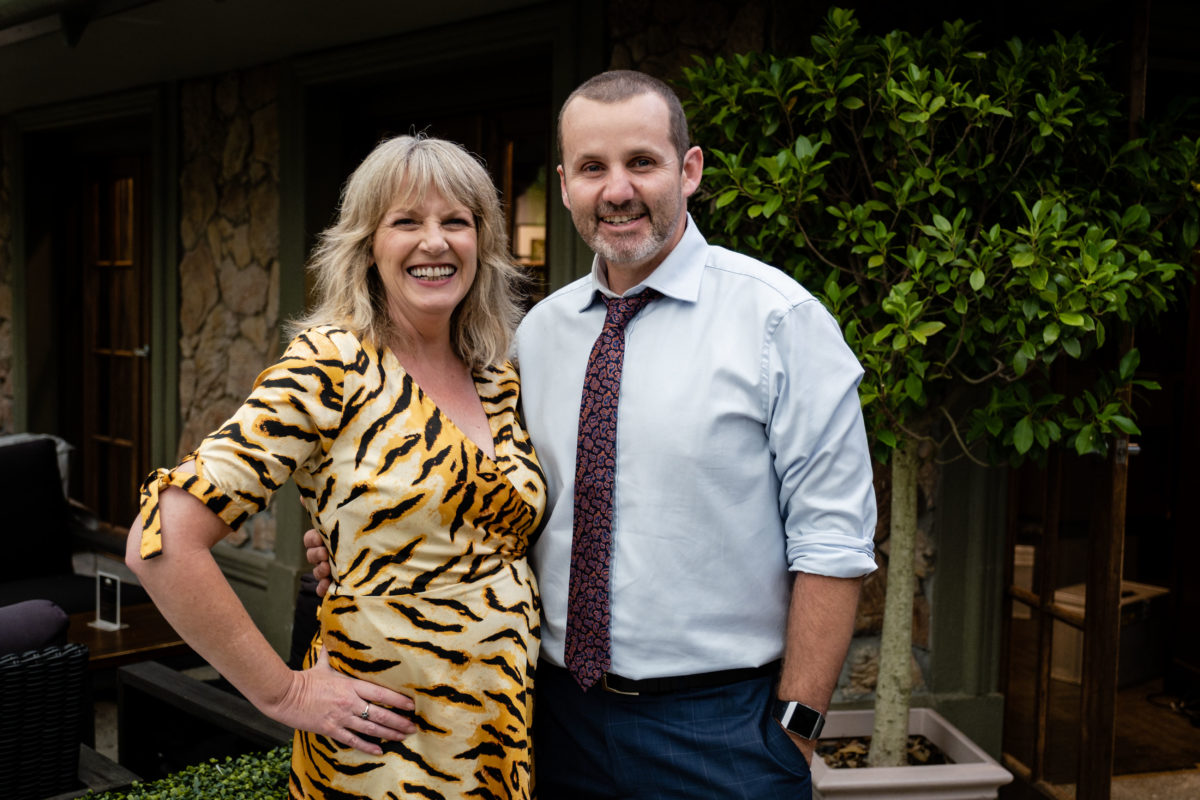 Finally, it was confirmed that the Rodwell family, the show's final new family before its axing, would be returning to Erinsborough.
Sadie (Emerald Chan), Andrew (Lloyd Will) and Wendy (Candice Leask) were gradually announced as returning on the show's social media channels in a set of staggered announcements.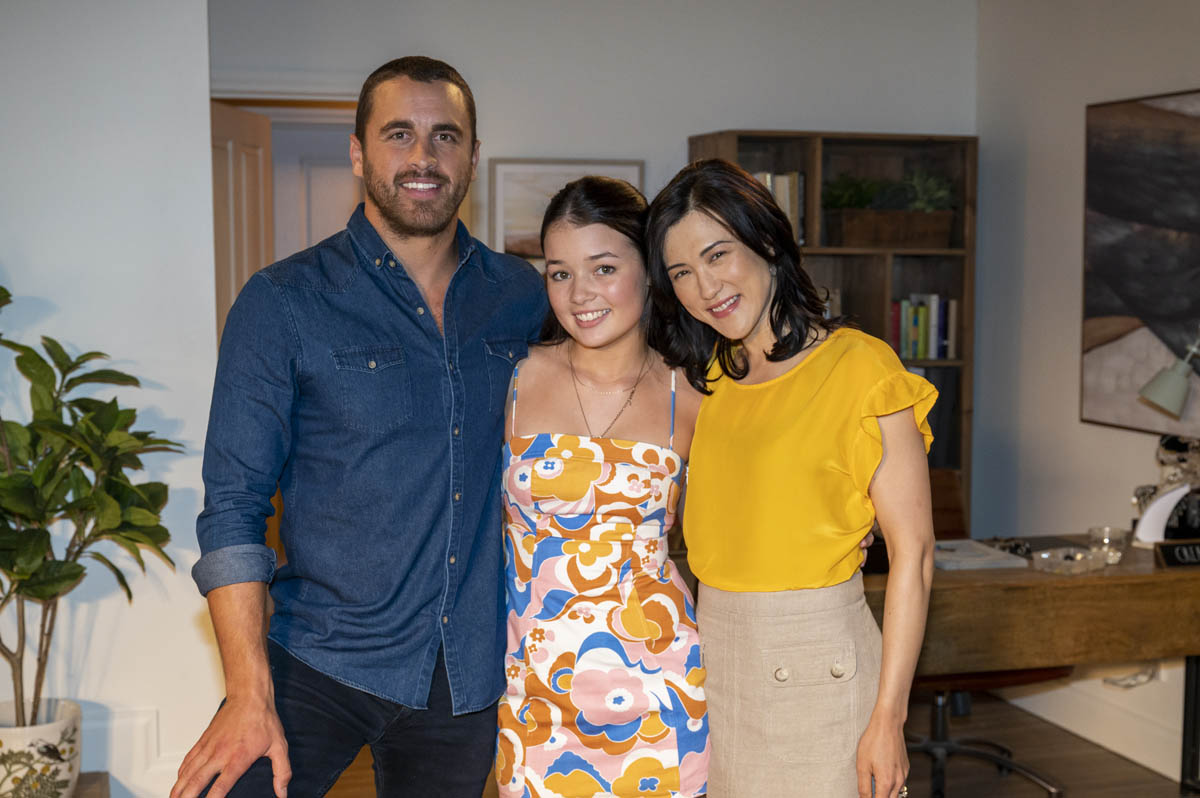 While all of those have been officially revealed, a few unofficial announcements have crept onto social media – and it looks like two of the show's most popular child stars will be heading back to Erinsborough.
The first came in a behind-the-scenes tour posted by Rebekah Elmaloglou, who plays Terese. While talking us around the Neighbours studio in Nunawading, she headed into the makeup room.
For a single frame of the video, a man who appeared to be Morgan Baker, the actor behind Callum Rebecchi, walked behind her.
Callum was a regular face on Neighbours from 2008 until 2015, and has made reappearances in 2017, 2019 and 2022.
He was first brought into the show by his great-grandmother Hilda, who was a cleaner for Steph Scully (Carla Bonner), and Toadie let Callum stay with him when Hilda was admitted to hospital.
Callum was fostered and eventually adopted by Toadie, and in 2011 it was revealed that Sonya (Eve Morey), with whom Toadie was now in a relationship, was actually his biological mum.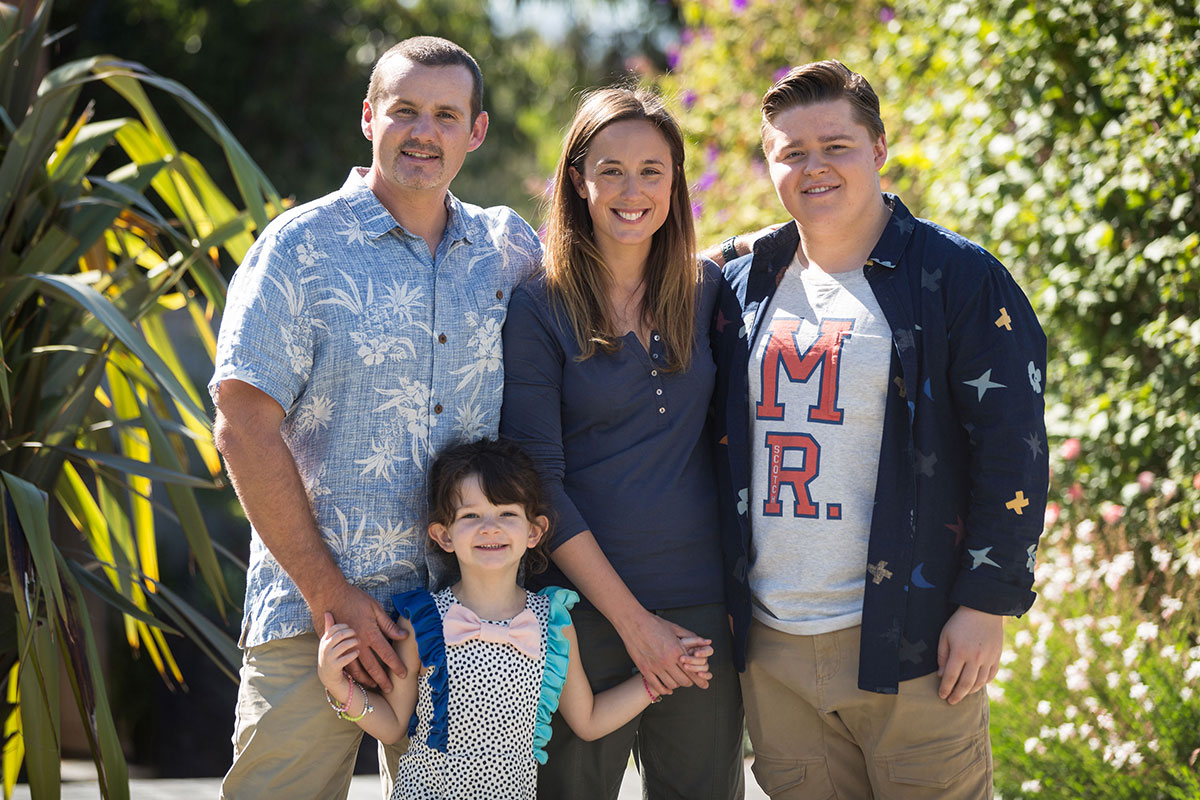 He was last seen in the show's final episode, when he returned for Toadie and Mel's wedding.
While it's possible that Morgan was just back on the Neighbours set to catch up with his former castmates, there's every chance that he'll be making an appearance on the show later this year.
It's already been confirmed that Nell Rebecchi has been re-cast, and it's looking likely that Toadie's son Hugo will also be played by a new actor when the show returns.
Fans recently spotted Ryan Moloney filming with two older children on Pin Oak Court, the Melbourne street used to film Ramsay Street's external shots.
Scarlett Anderson, who played Nell from the character's birth in 2013 until the show's final episode in 2022, later confirmed on Instagram that her character had been recast.
With Toadie looking set to gain two SORAS-ed (Soap Opera Rapid Aging Syndrome) children, is the addition of Callum about to see the whole Rebecchi clan reunited?
---
Karl reunited with daughter Holly?
Just a few days ago, Alan Fletcher took to Instagram and posted two selfies from the set, with the following caption:
"Just another day at work having fun with the best pals evah. @stefandennis7 @relmaloglou @lucindaarmstronghall #neighbours #amazonfreevee #weareback"
The first photo showed Alan alongside Stefan Dennis and Rebekah Elmaloglou, while the second showed him and Lucinda Armstrong Hall, who has played Holly Hoyland on and off since 2013.
UPDATE – The news was confirmed on Neighbours' official Instagram channel on 12th May, with a caption teasing that Holly may be a little bit more like her mother when she returns…
We're happy to officially announce that Lucinda Armstrong-Hall will be reprising her role as Holly Hoyland in new episodes of #Neighbours later this year. Is Holly still the sweet girl that we all remember? Or is she now more of her mother's daughter? You'll have to wait and see…
Holly Hoyland was born 29th March 2007 on the day of Karl and Susan's third wedding.
The pair re-married on a boat on the Thames in London, and just seconds after saying "I do," they were interrupted by the sound of Izzy (Natalie Bassingthwaighte) going into labour.
At the time, Karl had no idea that Holly was his. Susan overheard Izzy and her then-partner Pete discussing the revelation, and feared that if Karl learnt the truth, he would want to forge a relationship with Izzy all over again.
It wasn't until 2013 that Holly was seen again – now eight years old (they grow up fast in soapland!) and played by Lucinda Armstrong Hall, she instantly set about testing Susan's patience when she arrived in Erinsborough, while in Karl's eyes she could do no wrong.
She made a number of brief appearances over the years, and was last seen in April 2018.
When Izzy returned to the show for the final episodes in 2022, it was revealed that Holly was now studying at university, having been aged up again to make her 19 years old.
As part of her return storyline, Izzy was in a relationship with Karl and Susan's son Malcolm Kennedy (Benjamin McNair), and she expressed her desire to move to Erinsborough and bring Holly with her.
Karl and Susan were stunned that Izzy was now dating Malcolm, and more so that the pair planned to move to Erinsborough.
Susan gave her son an ultimatum that he would have to choose between her or Izzy, but thankfully Izzy soon found herself tempted by the now-rich Shane Ramsay (Peter O'Brien) and broke things off with Mal in the show's final week.
The odd union of Izzy and Shane has led fans to wonder what the future holds for the characters. Now, the return of Holly suggests that Izzy may have stuck to her plan of moving the pair to Erinsborough.
Eagle-eyed fans have noticed that Natalie Bassingthwaight now follows a number of the younger Neighbours cast on social media, including some that she wouldn't have interacted with in her previous stints, leading some fans to believe that Izzy could be making a reappearance in the renewed show later this year.
Neighbours returns in the UK autumn / Australian spring.
The new series will premiere for free on Amazon Freevee in the UK and US. In Australia it will get its first airing on Network 10, before airing seven days later on Prime Video.
The series will also stream on Prime Video in Canada, Ireland, South Africa, Australia and New Zealand.
---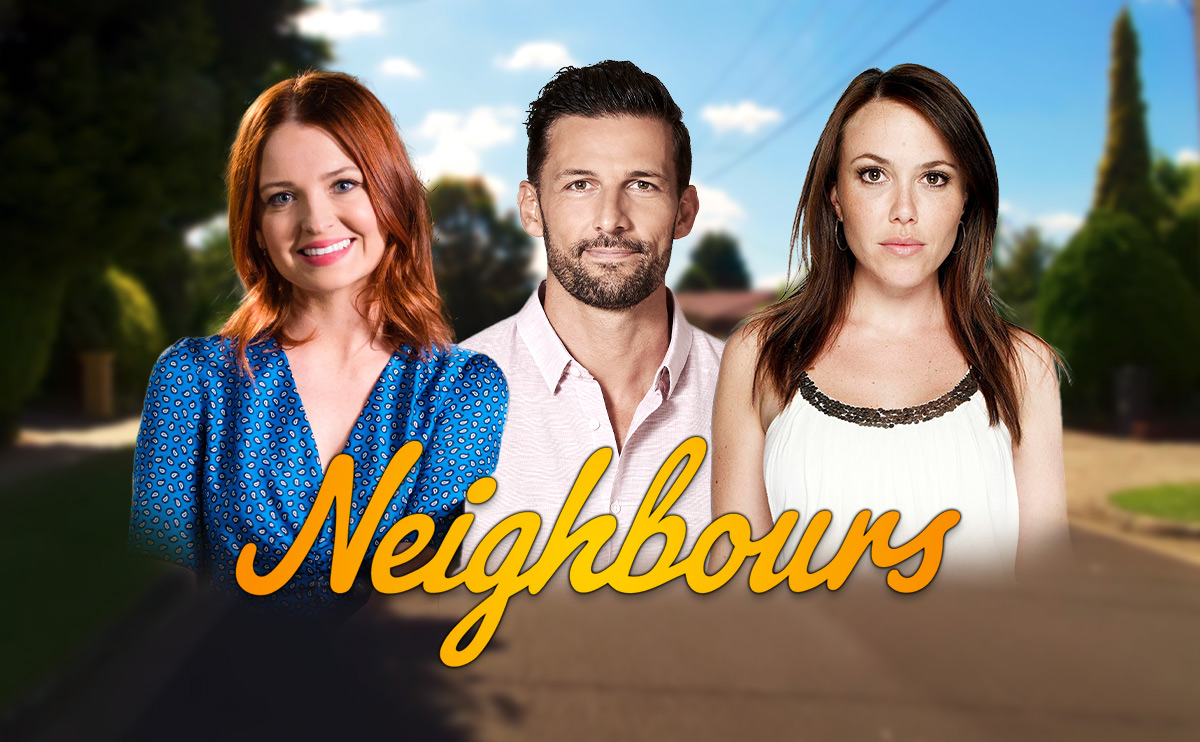 A re-cast Nicolette? The return of Libby Kennedy? There are plenty of rumours floating about…
Spoilers in your inbox every weekend!