Neighbours to resume production on Monday 17th April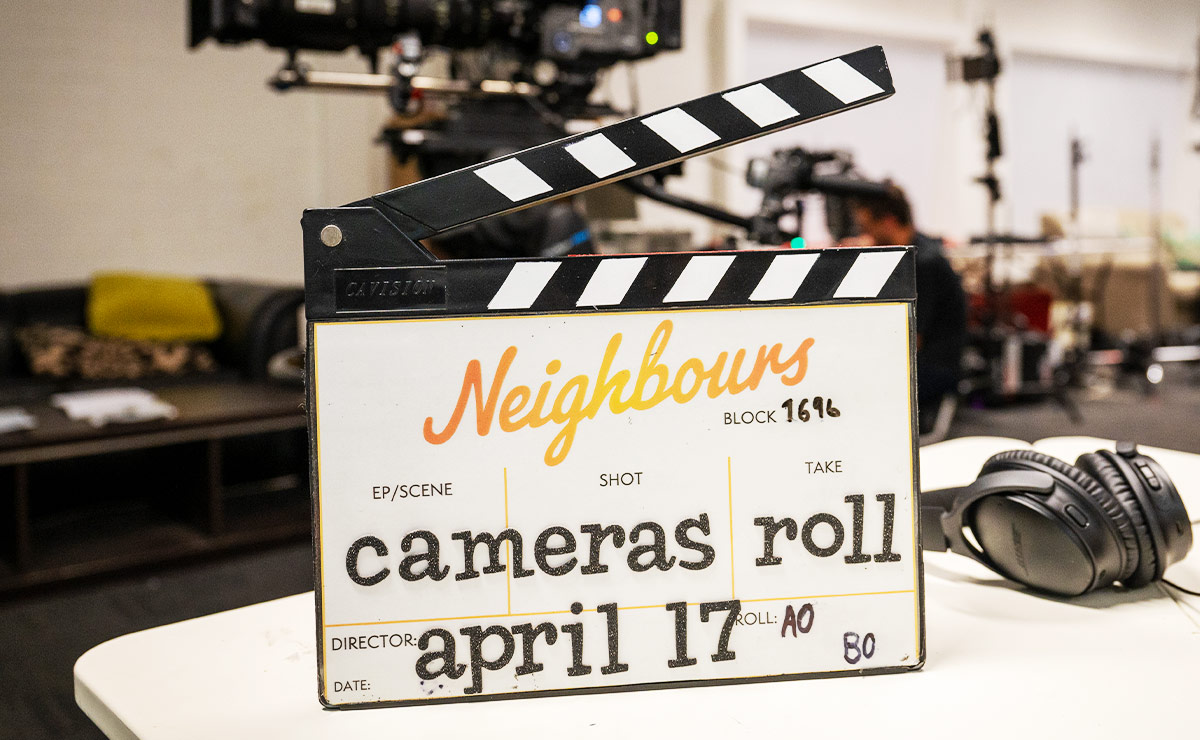 It's been officially revealed that the next season of Neighbours will begin production on Monday 17th April.
The show was cancelled in 2022, to the dismay of fans around the world. The final episode aired on 28th July 2022 in Australia, and one day later in the UK, and after 37 years, it really seemed like the sun had set on Ramsay Street.
Then, in November of last year, it was announced that Amazon had bought the show and would be bringing it back.
Now, Amazon Freevee, Prime Video and Fremantle have announced that the new chapter of Neighbours will officially start production on Monday 17th April 2023 at Nunawading Studios in Melbourne!
It had previously been announced that the first episodes of the revived show would air in the UK autumn / Australian spring.
The announcement that filming would commence on 17th April was also shared by the cast themselves during the final UK date of the Neighbours – The Celebration Tour, which has been touring the UK since the beginning of March.
The 16-date show was previously planned as a Farewell Tour, before the revelation that Neighbours would return in 2023 prompted organisers to re-badge it as the Celebration Tour.
Tonight's show saw Alan Fletcher (Karl), Jackie Woodburne (Susan), Stefan Dennis (Paul), Ryan Moloney (Toadie), Annie Jones (Jane) and April Rose Pengilly (Chloe) return to the London Palladium for their final date, before a one-off show in Melbourne in mid-April.
All six will be returning to Neighbours for the new chapter, where they will be joined by Rebekah Elmaloglou (Terese), Tim Kano (Leo) and Georgie Stone (Mackenzie).
Also returning in a guest capacity are Ian Smith (Harold Bishop) and Melissa Bell (Lucy Robinson).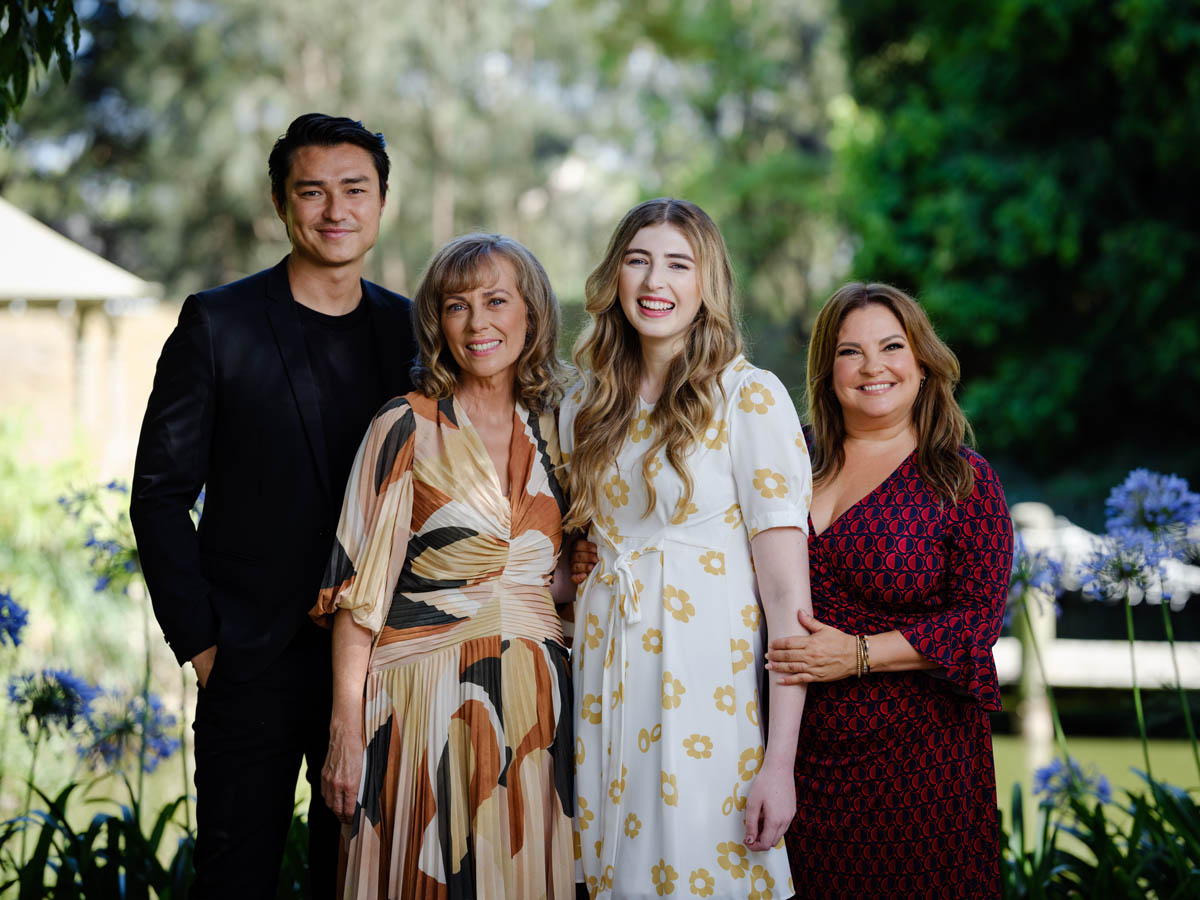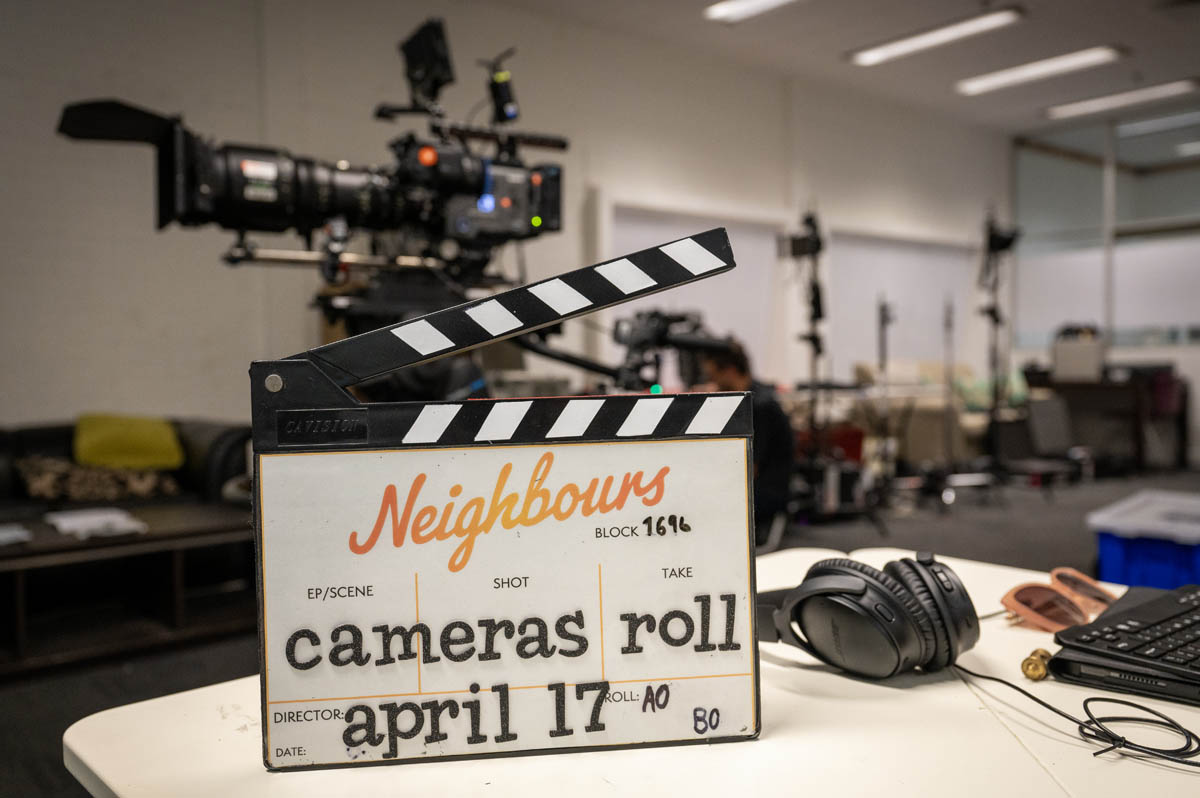 With filming commencing in less than a month, Jason Herbison, the show's Executive Producer, said: "It feels very real now. It's a hive of activity at the studio.
"We're busy writing the next chapter of Neighbours, bringing to life again the show's much-loved characters as well as new residents.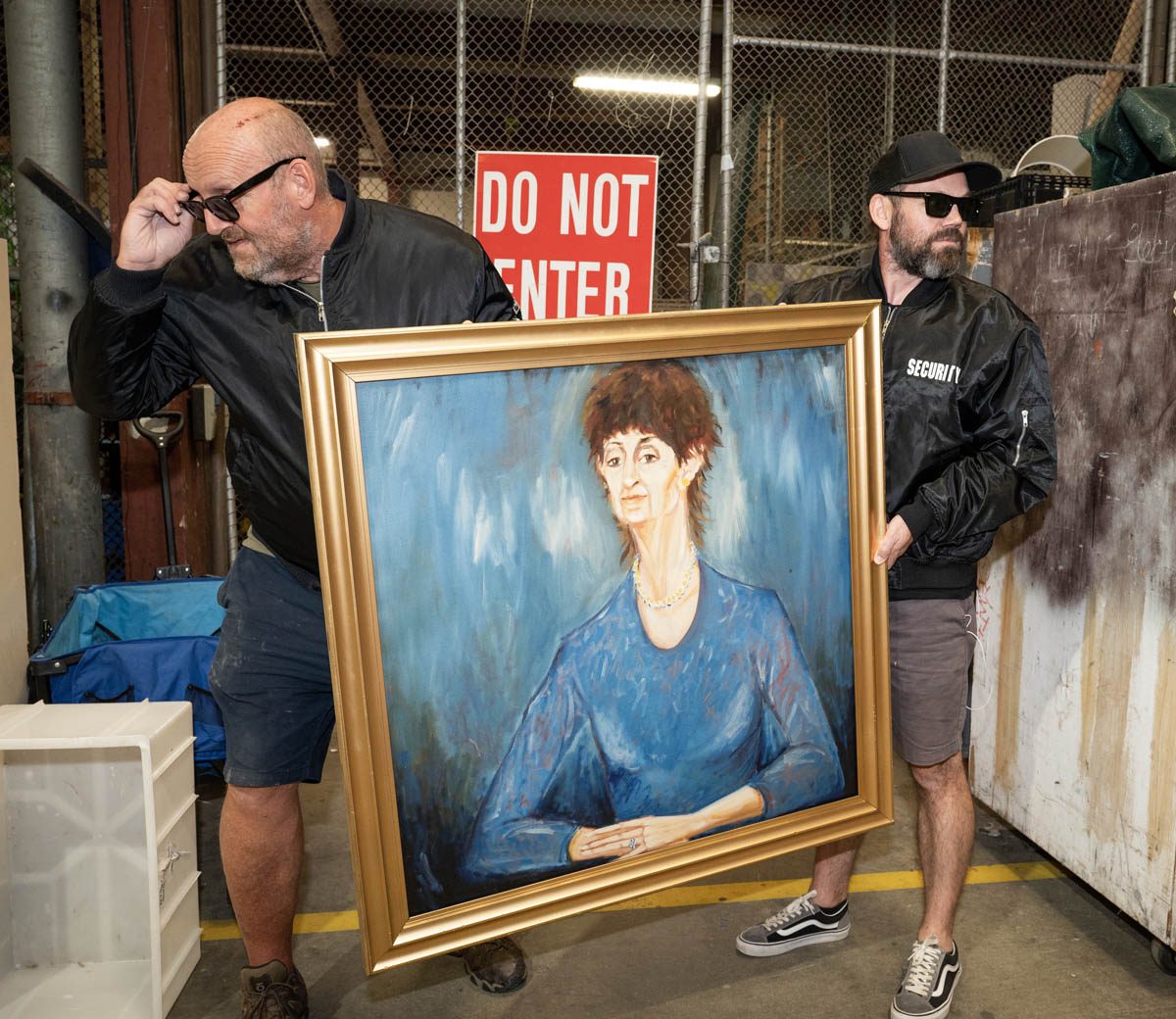 "It's exciting to see the sets being prepped, ready to start filming on April 17 which will be a huge day for everyone involved".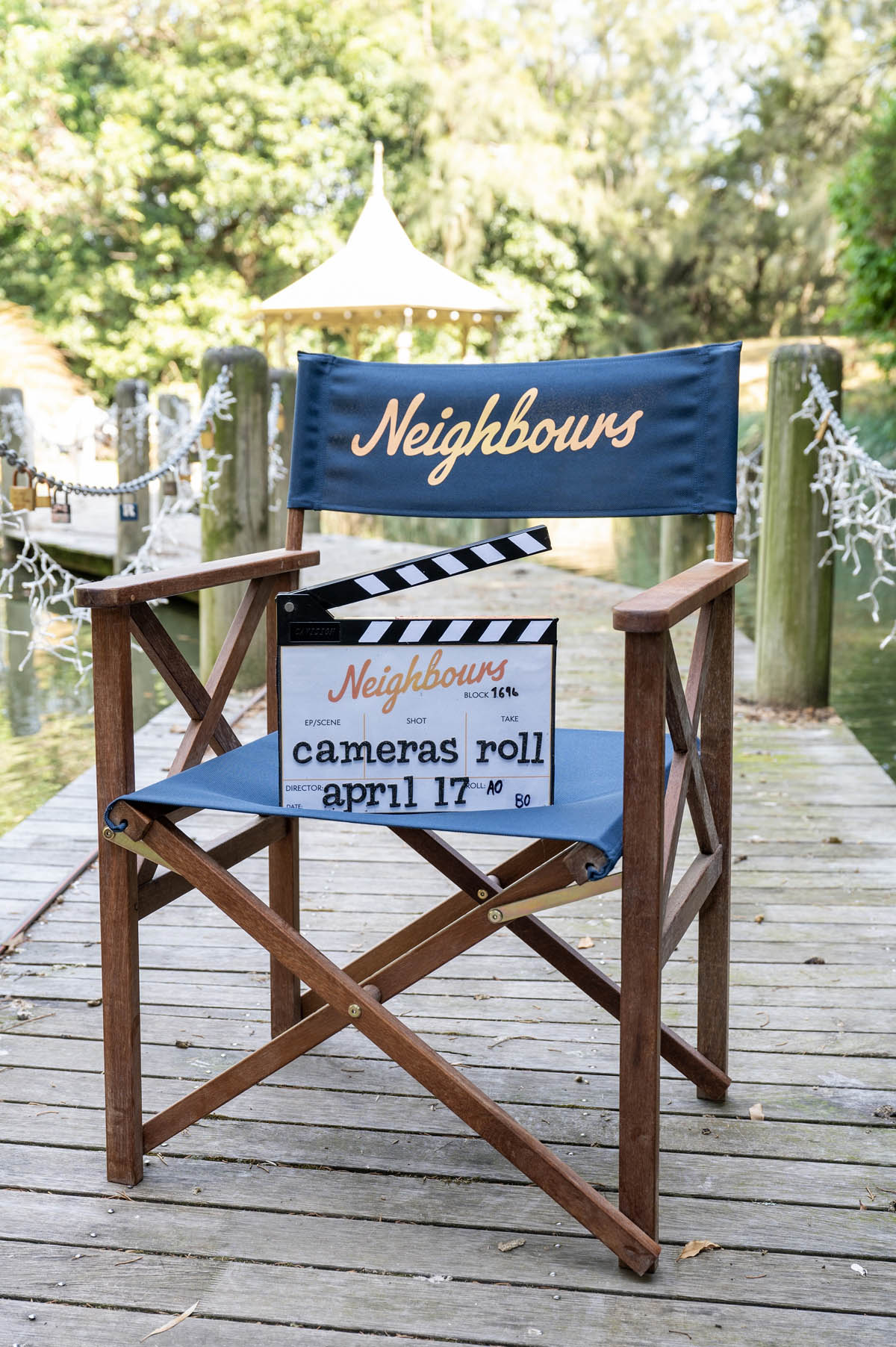 While little is known about the rebooted show, Alan Fletcher, who has played Karl Kennedy since 1994, recently assured us that it would be the same show we know and love:
"I think the audience are the primary focus, and Neighbours knows what its audience loves and wants," Alan said in a chat with Back to the Bay and other media. "It's very rare for Neighbours to vary from what the audience expects.
"Sometimes Neighbours will say 'oh, we're gonna try this, or try that', some things work, some things don't, but ultimately the show will be the show that people know and love."
Ryan Moloney also told us that he didn't think we'd see Neighbours return when it was cancelled last year.
"We'd all made plans to do other things, because it was not coming back," Ryan explains. "As things were winding up and it became very, very real, walking past the scriptwriters room and it being completely empty, and you're like 'holy moly, there's no more stories, this is real, this is finished.'
"So as it got closer and closer and then obviously finishing, it coming back was the furthest thing from our minds."
Read our full chat with Alan Fletcher and Ryan Moloney here.
The new series of Neighbours will premiere for free on Amazon Freevee in the UK and US. In Australia the show will get its first airing in Network 10, before airing seven days later on Prime Video.
The series will also stream on Prime Video in Canada, Ireland, South Africa, Australia and New Zealand.
---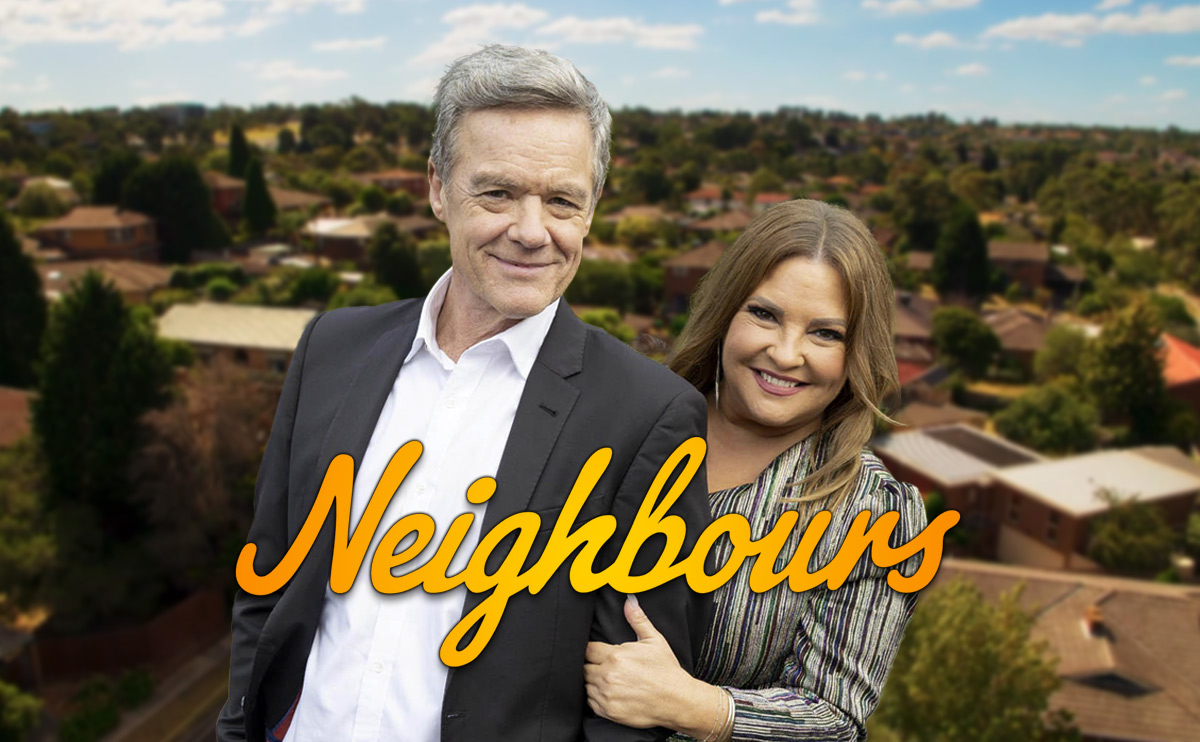 In a chat with Back to the Bay and other media, Stefan suggested that his character Paul may have to change his ways – slightly – if he's got any chance of keeping wife Terese (Rebekah Elmaloglou) in his life.
Spoilers in your inbox every weekend!