Stefan Dennis hints at 'good boy' Paul Robinson when Neighbours returns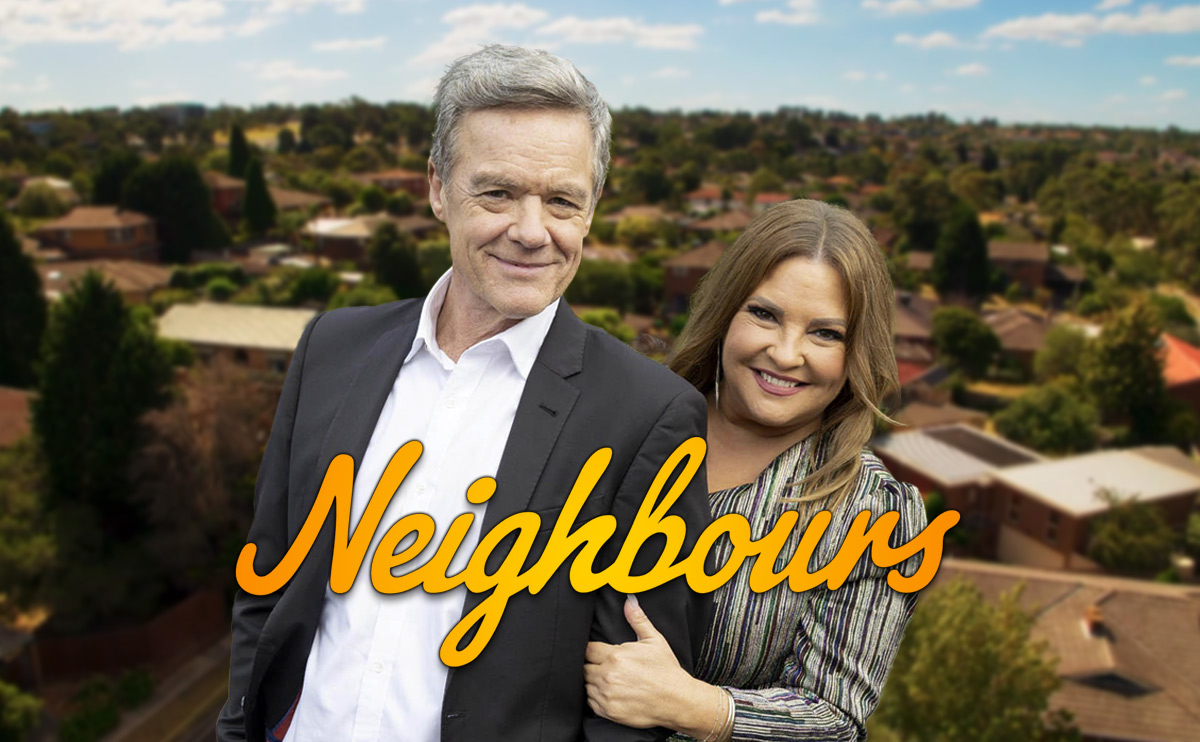 Stefan Dennis has suggested that Paul Robinson may be 'a good boy' when Neighbours returns later this year.
In a chat with Back to the Bay and other media, Stefan suggested that his character Paul may have to change his ways – slightly – if he's got any chance of keeping wife Terese (Rebekah Elmaloglou) in his life.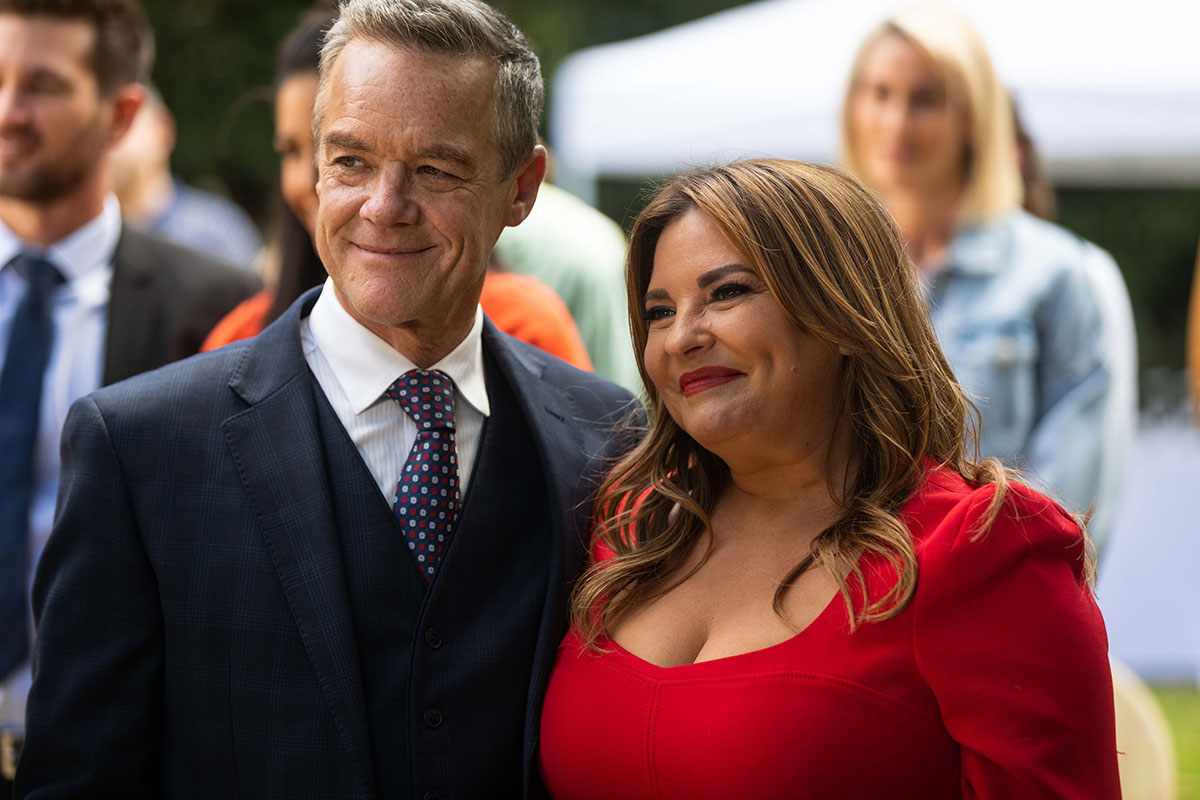 The final year of the show saw Paul and Terese separate, with Terese unable to take any more of Paul's scheming.
The pair, who married in 2019 after years of will-they-won't-they, often had a troubled relationship, but it seems like they were destined to be together forever.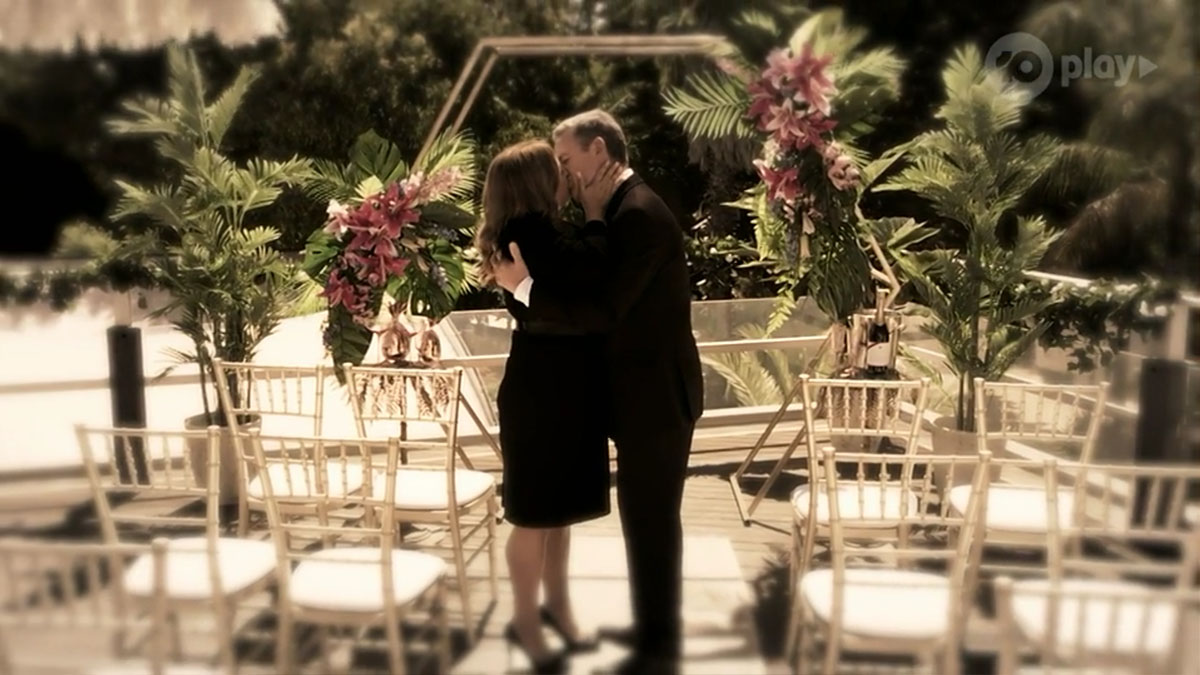 However, things went downhill after Nicolette (Charlotte Chimes) agreed to have David (Takaya Honda) and Aaron's (Matt Wilson) baby, with the trio agreeing on a complicated co-parenting agreement.
Paul's perpetual dislike of Nicolette saw him drive her out of Erinsborough when he told her she would never be part of their family – but things backfired on Paul when Nicolette left town with the unborn baby in tow.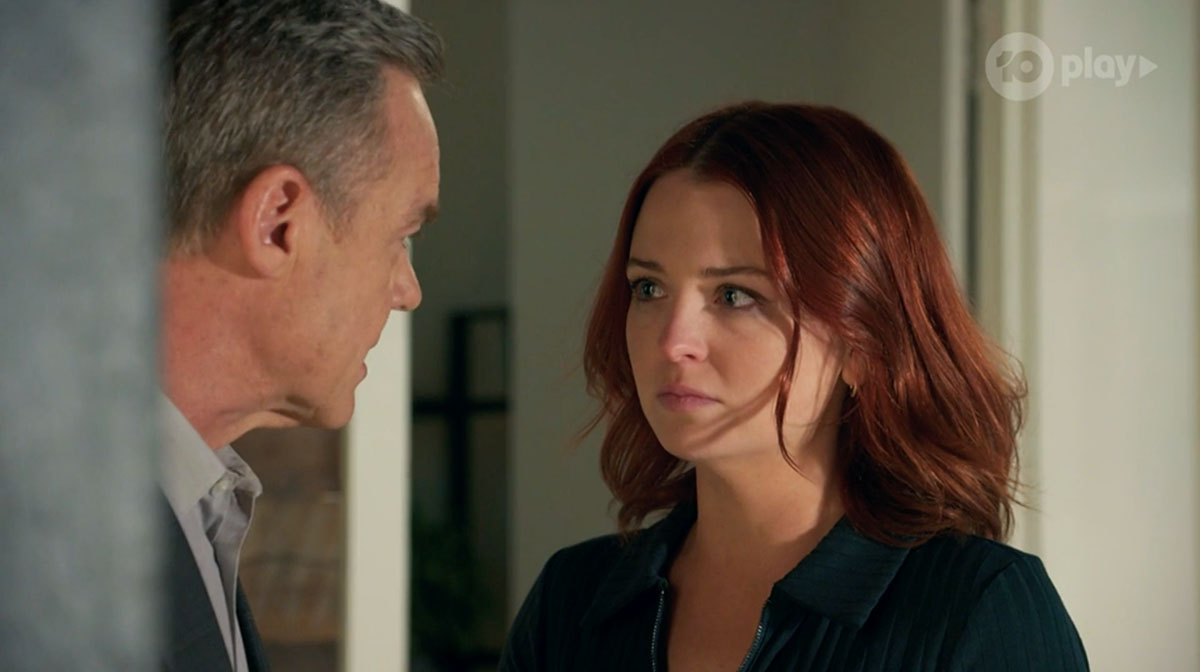 Nicolette and the unborn baby disappeared to Canberra, but Paul eventually tracked her down, offering her $1 million if she agreed to hand over the baby and stay out of their lives forever.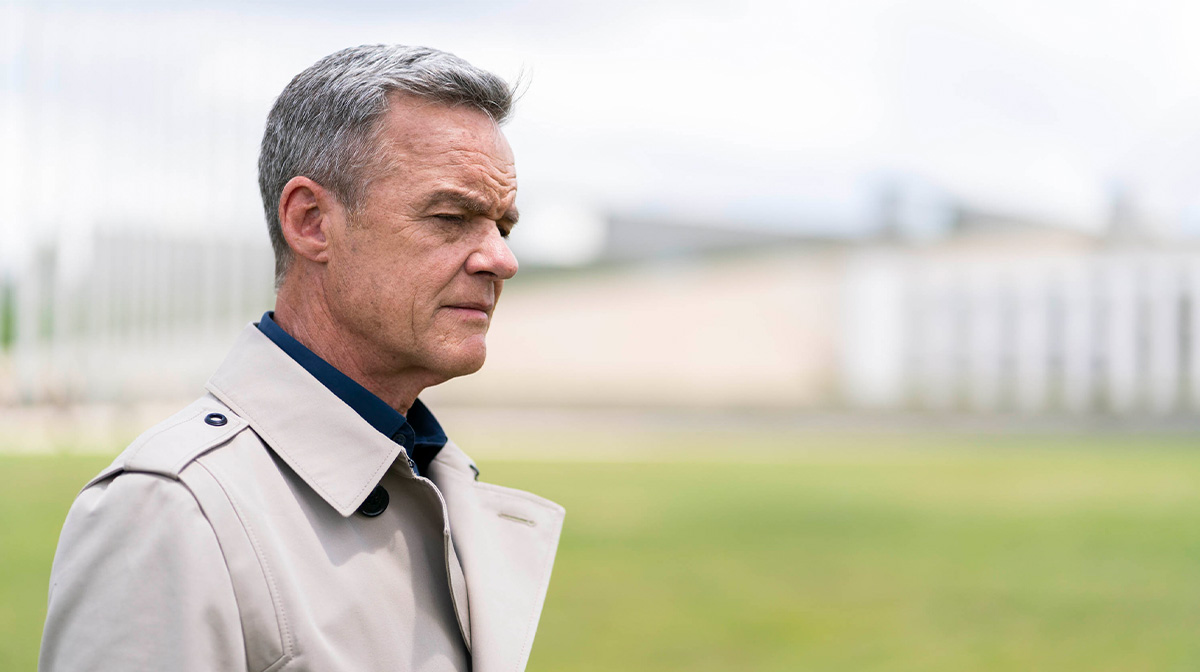 When the truth about Paul's scheme came out, it was too much for Terese to bear. She left Paul, kicked him out of No. 22, and they spent nearly the final year of Neighbours separated and making divorce preparations.
Their painful breakup saw Terese turn back to alcohol. She spent a lonely Christmas 2021 drinking alone on the roof of Lassiters, a scenario which ended with her hanging from the hotel roof, much like Paul's half-brother Glen (Richard Huggett) did decades prior.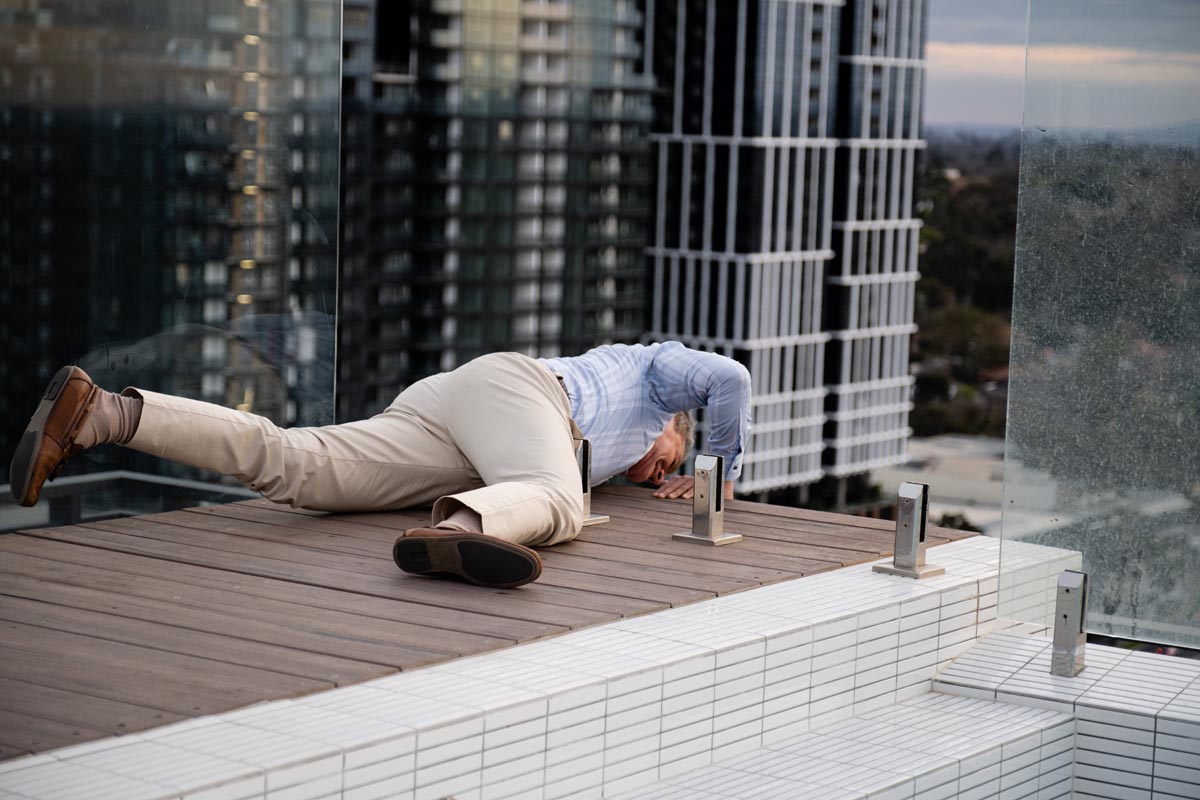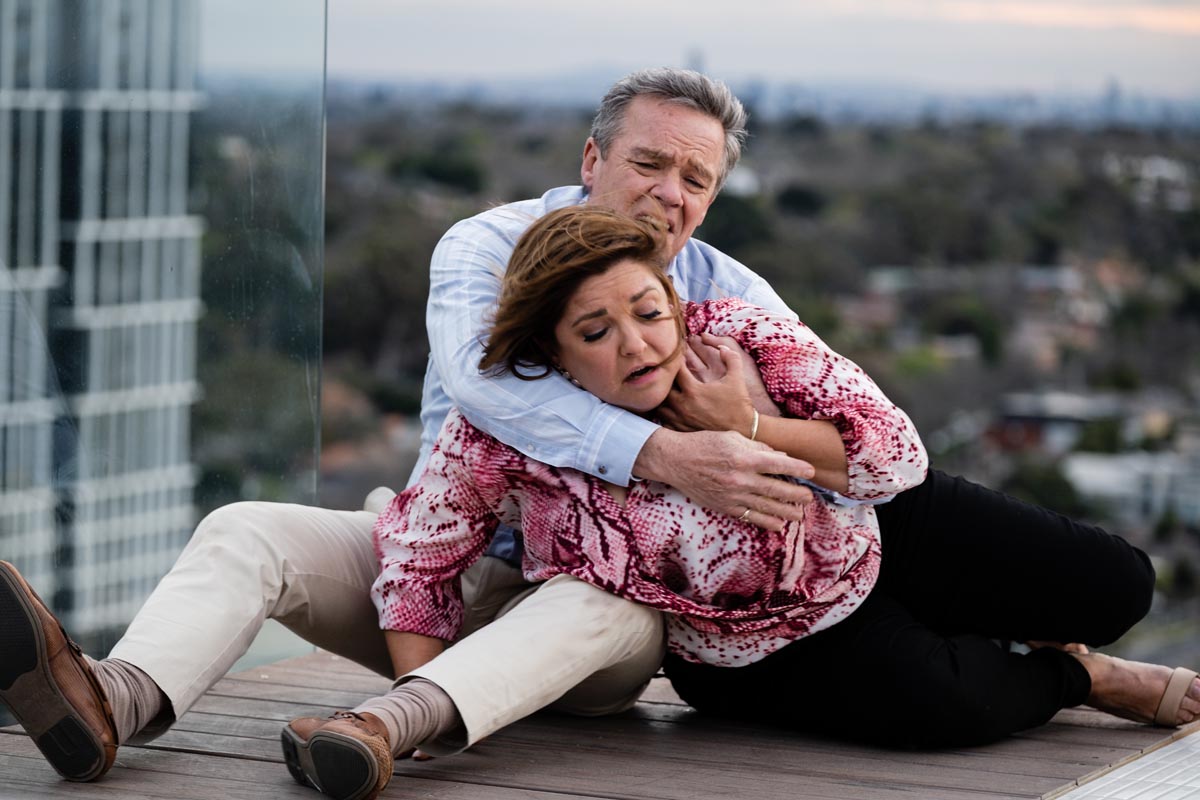 Things became even more difficult when Terese developed feelings for Glen.
As revenge, Paul revealed to Kiri (Gemma Bird Matheson) that Glen was actually her father, which did nothing but push Terese and Glen closer together.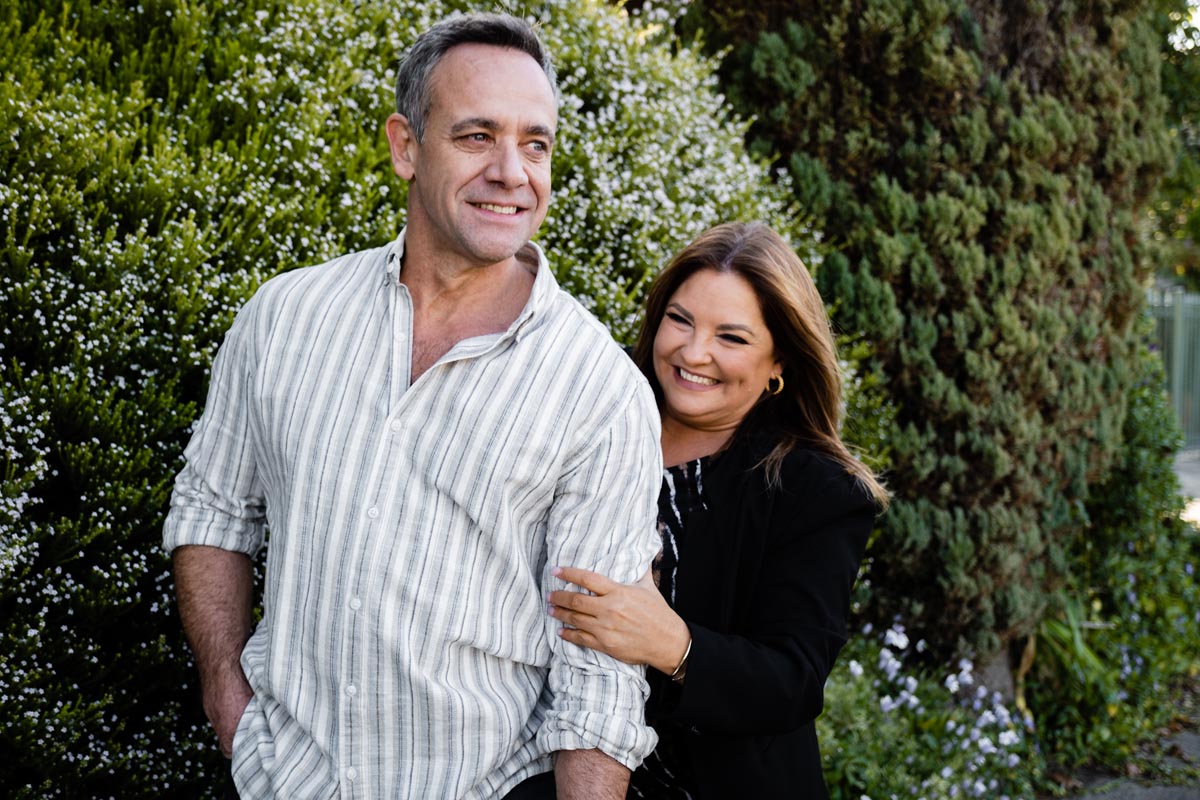 When Terese's mum Estelle (Maria Mercedes) arrived in town, Paul even tried using her to make Terese jealous, inviting her out to dinner and even buying her expensive jewellery.
While Paul insisted he loved Terese, it seemed he would stop at nothing to hurt her.
The show's final weeks saw Terese preparing to buy River Bend and leave Erinsborough behind, while Paul decided to make his own move, joining his three adult children, Amy Williams (Zoe Cramond), Elle Robinson (Pippa Black) and Andrew Robinson (Jordan Patrick Smith), in New York.
However, the final episode saw Paul and Terese reunite, after Toadie and Melanie's wedding made them realise they were throwing away something special.
Now, with Neighbours returning, what will Paul have to do to ensure he keeps Terese in his life. With Paul's scheming almost costing him his marriage, are we about to see a softer Paul Robinson?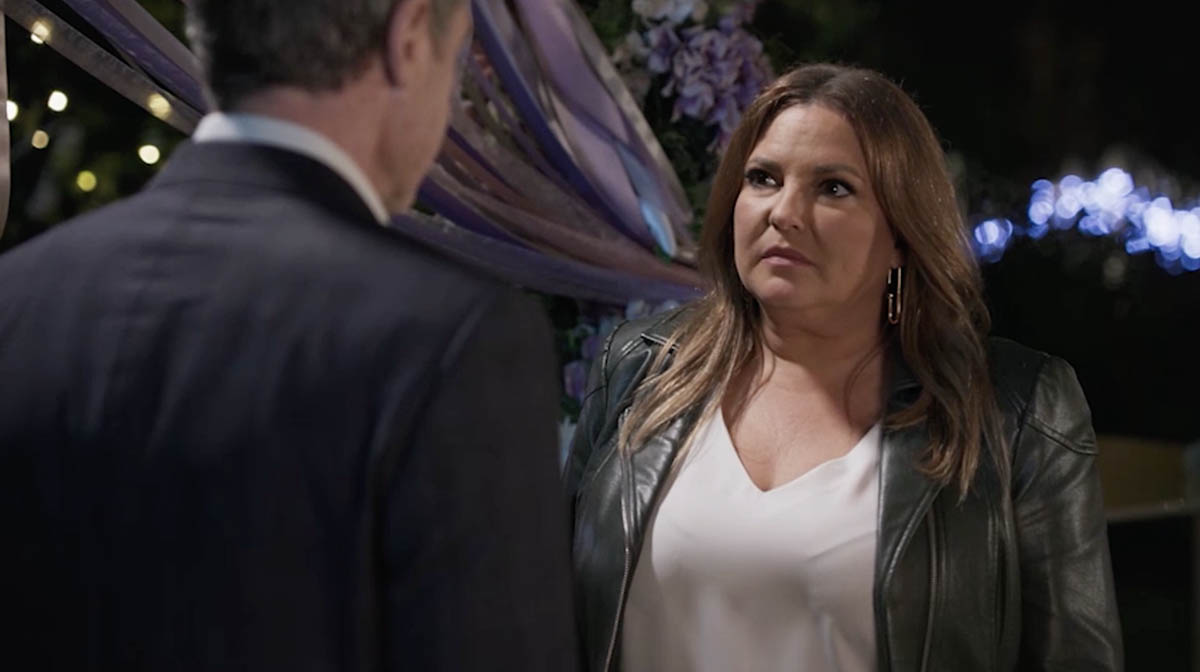 "Yes [and] no," explains Stefan. "I sincerely hope that Paul doesn't become softer, otherwise the audience will throw things at me.
"But I think he also, yes, he has to understand who Terese is and all of that, which he does, y'know. That's the thing about Paul and Terese, and that's why it took so long to get them together, and then when they did, it was final and yeah, just the acceptance on both sides.
"So I think, if he wants to keep Terese, he has to be a good boy."
But maybe not a good boy to everybody…
"A good boy to her," Stefan clarifies.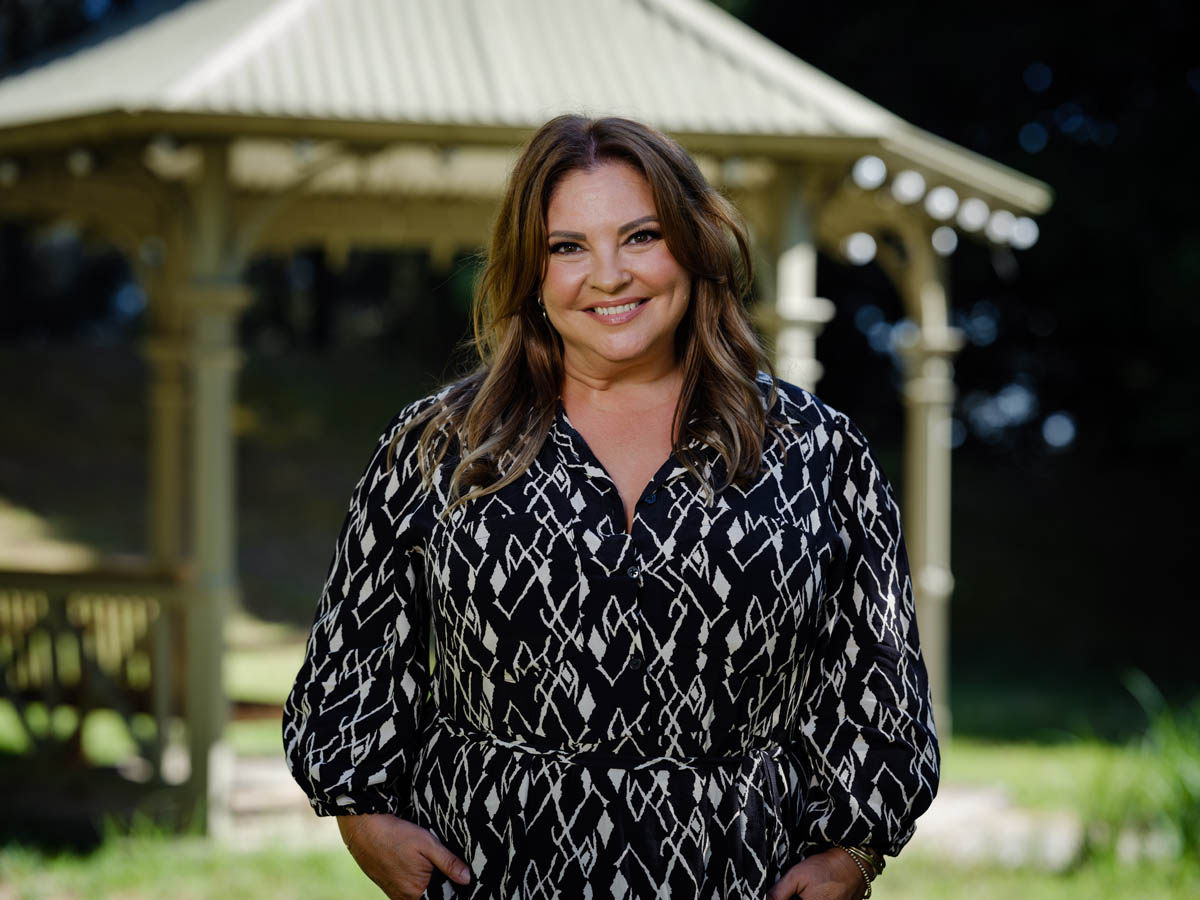 Stefan also believes that Paul always has the best interests of Terese and his family at heart, even if his actions ends up backfiring on him.
"That's what I say in the show," Stefan explains. "What people have to understand is, in Paul's mind, he might be doing the most diabolical thing, and the most evil thing, but in his mind he thinks he's doing the right thing.
"And more often than not it's in protection of his family."
Stefan expresses how disappointed he would have been had Rebekah Elmaloglou not been a part of the newly rebooted Neighbours, and how he asked producers to ensure she came back.
"I did say 'I really really really want Bec back' and they teased me a little bit on that one," Stefan recalls. "And then they said 'no no, she's said yes and we've got her back.'
"I would've been horribly disappointed if not."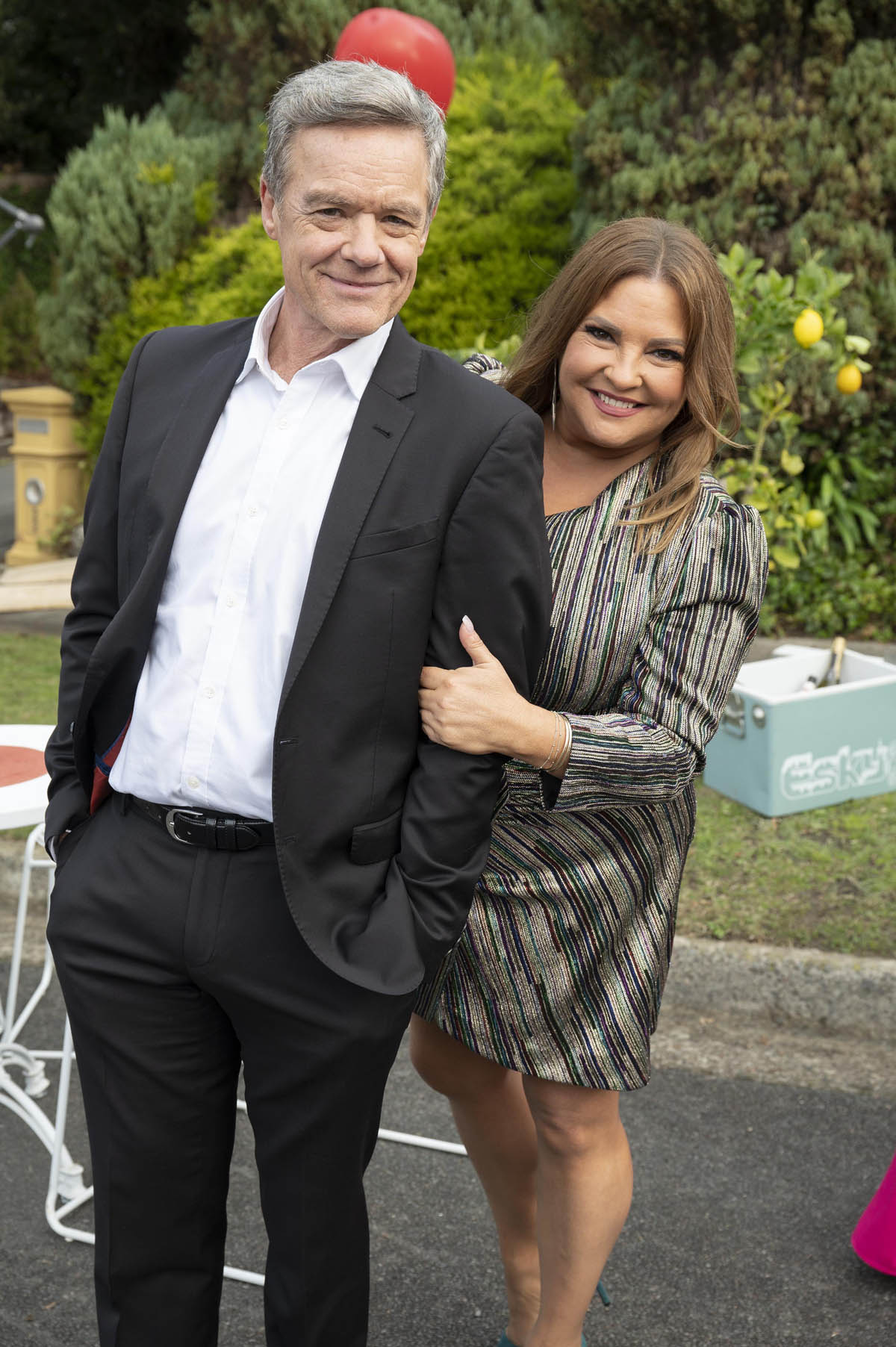 Thankfully, it was revealed in February that Rebekah would be rejoining the show as Terese. At the same time, it was announced that Tim Kano would revive the role of Paul's son Leo Tanaka, Georgie Stonie would be back as Mackenzie Hargreaves, and Annie Jones would return as Jane Harris.
Stefan also revealed that he didn't give an instant yes when Executive Producer Jason Herbison arrived at his house and asked him to come back as Paul Robinson.
"I took a day to think about it," he explains. "At the back of my head the whole time was like, 'don't be a dickhead Stef, of course you're saying yes,' but I was kinda going 'oh, yeah, I might semi-retire.'"
Joining the aforementioned cast on the Neighbours reboot will be Alan Fletcher and Jackie Woodburne (Karl and Susan Kennedy), and Ryan Moloney (Toadie Rebecchi).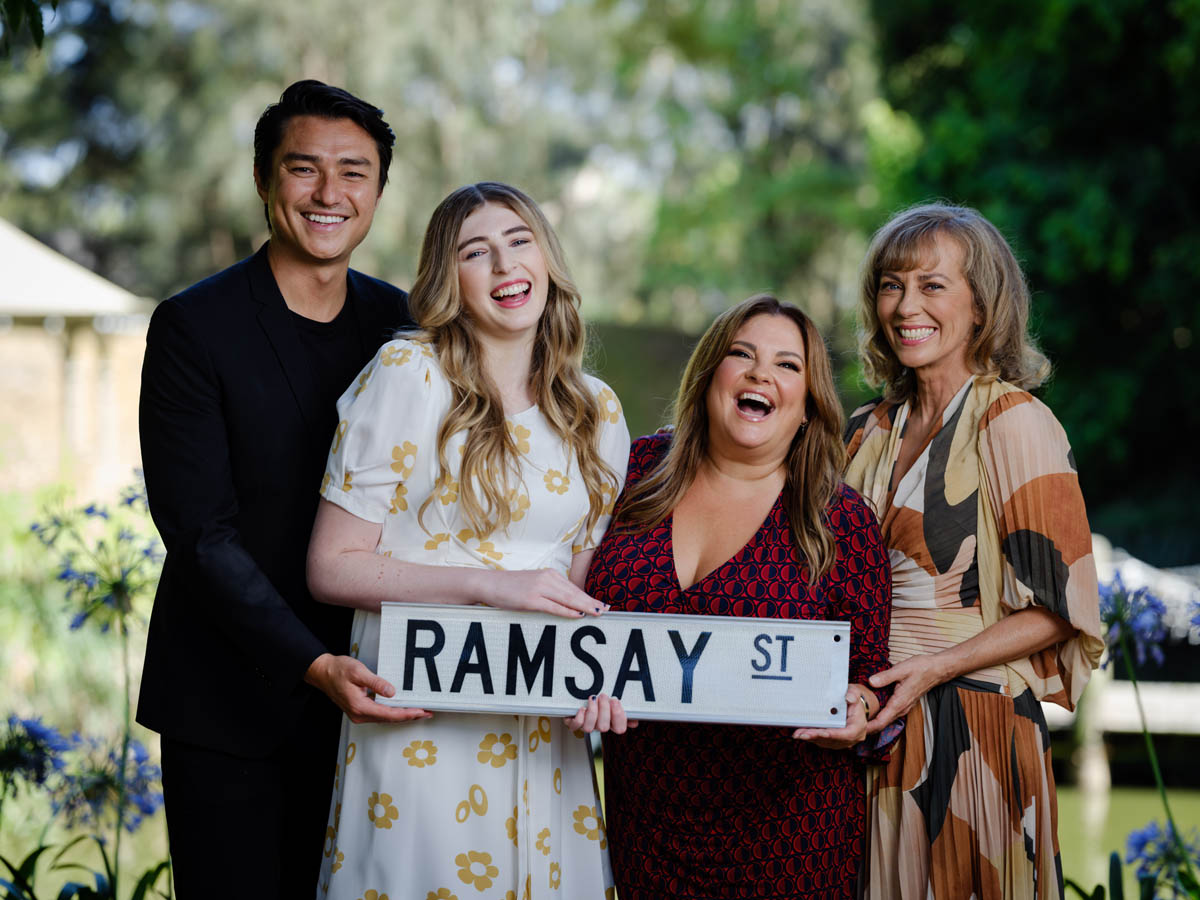 April Rose Pengilly (Chloe Brennan), Melissa Bell (Lucy Robinson) and Ian Smith (Harold) will also be returning in a guest capacity.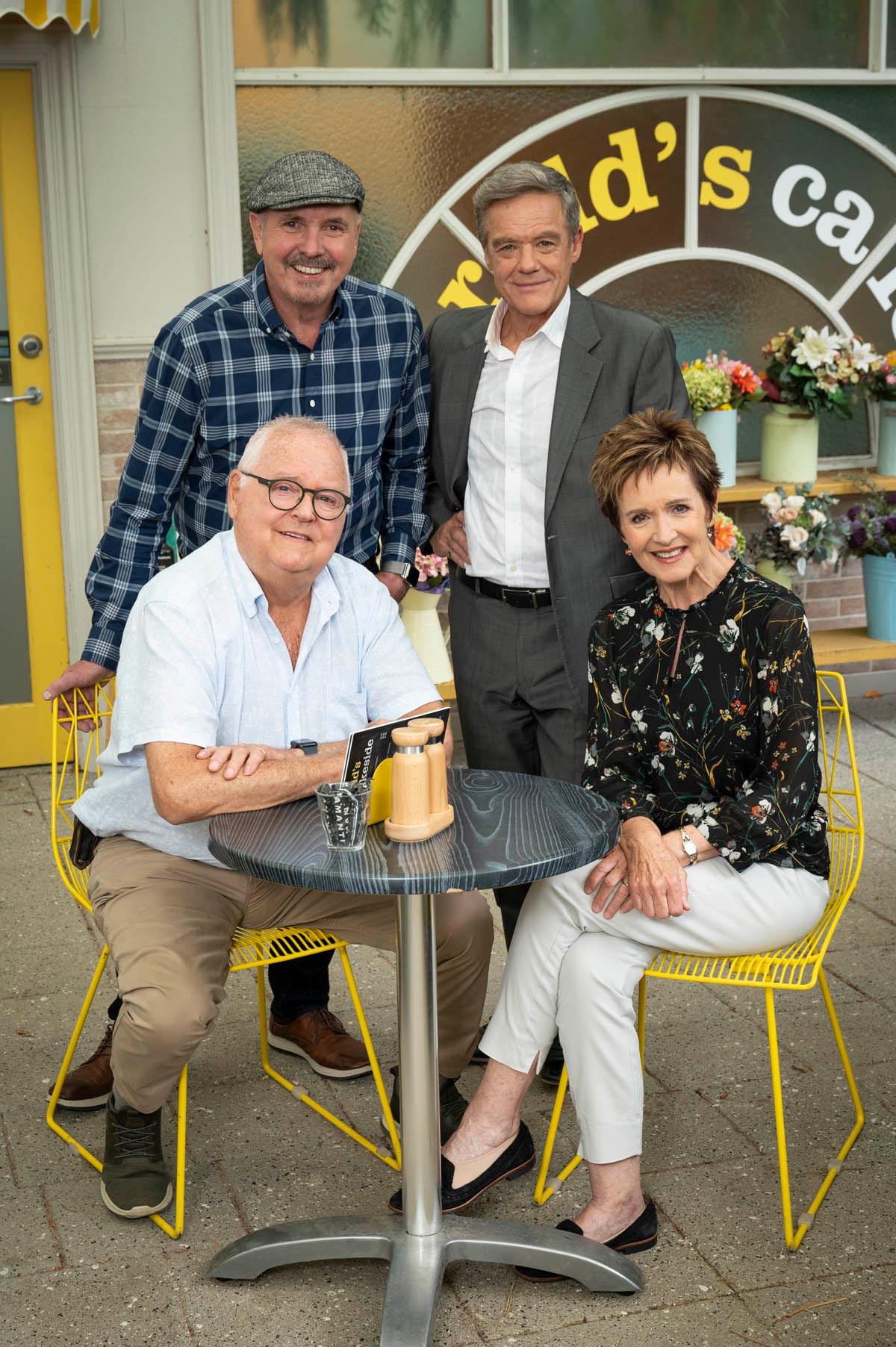 Classic episodes of Neighbours are available on Amazon Freevee in the UK and the US, and are available on Prime Video for viewers in Australia and New Zealand.
The newly rebooted Neighbours returns in the second half of 2023, where it will broadcast on Channel Ten in Australia, on Freevee in the UK and USA, and on Prime Video in Australia, New Zealand and Canada.
---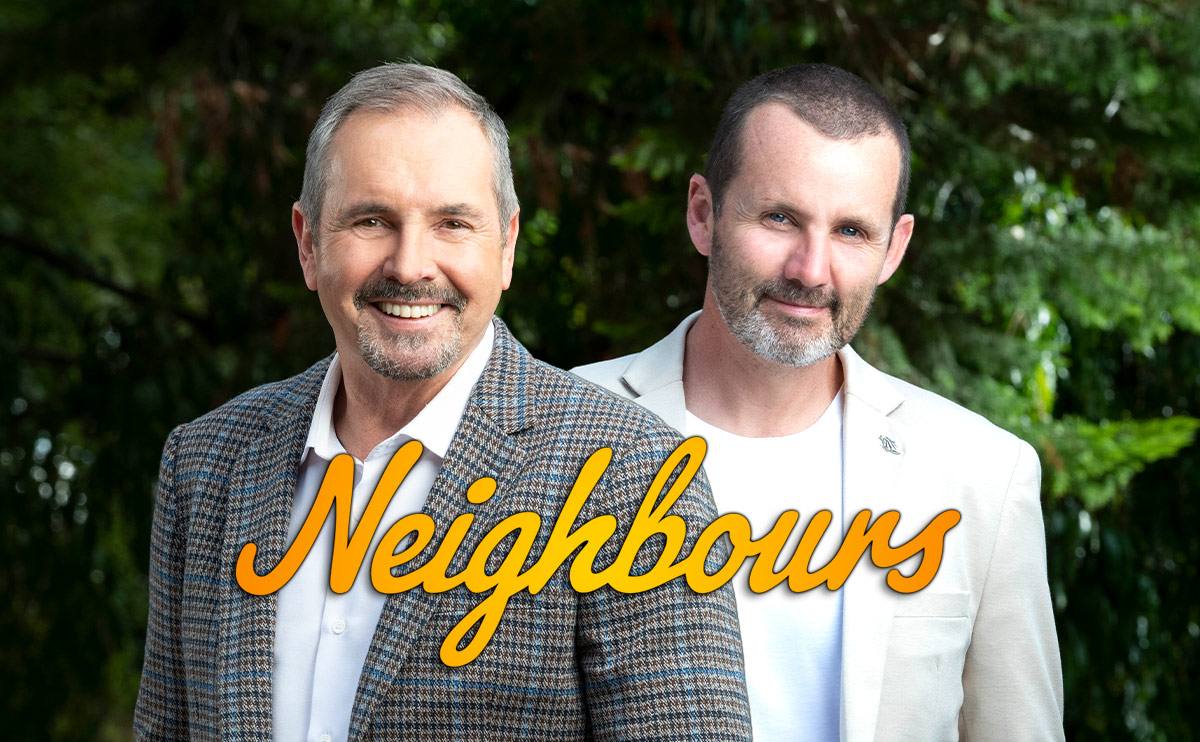 In a chat with Neighbours' Ryan Moloney and Alan Fletcher, we discuss the show's shock return, how they see it evolving now it's on a streaming service, and when they'll first meet the new cast members.
Spoilers in your inbox every weekend!