Tane's cousin Kahu arrives in new Home and Away promo
There's a new arrival in Summer Bay next week, as Tane's cousin Kahu makes his first appearance – but Felicity is suspicious. Is he only here to take advantage?
The Parata family first arrived in Summer Bay at the beginning of 2020, after patriarch Ari (Rob Kipa-Williams) made his debut appearance in the 2019 season finale.
Ari was closely followed by his sister-in-law Gemma (Bree Peters) and her son Nikau (Kawakawa Fox-Reo), with Ari's brother Tane (Ethan Browne) appearing soon after.
Tane had decided to remain in the city when the rest of the family moved to Summer Bay, but eventually made the move when he realised that the rest of the family were struggling to make ends meet.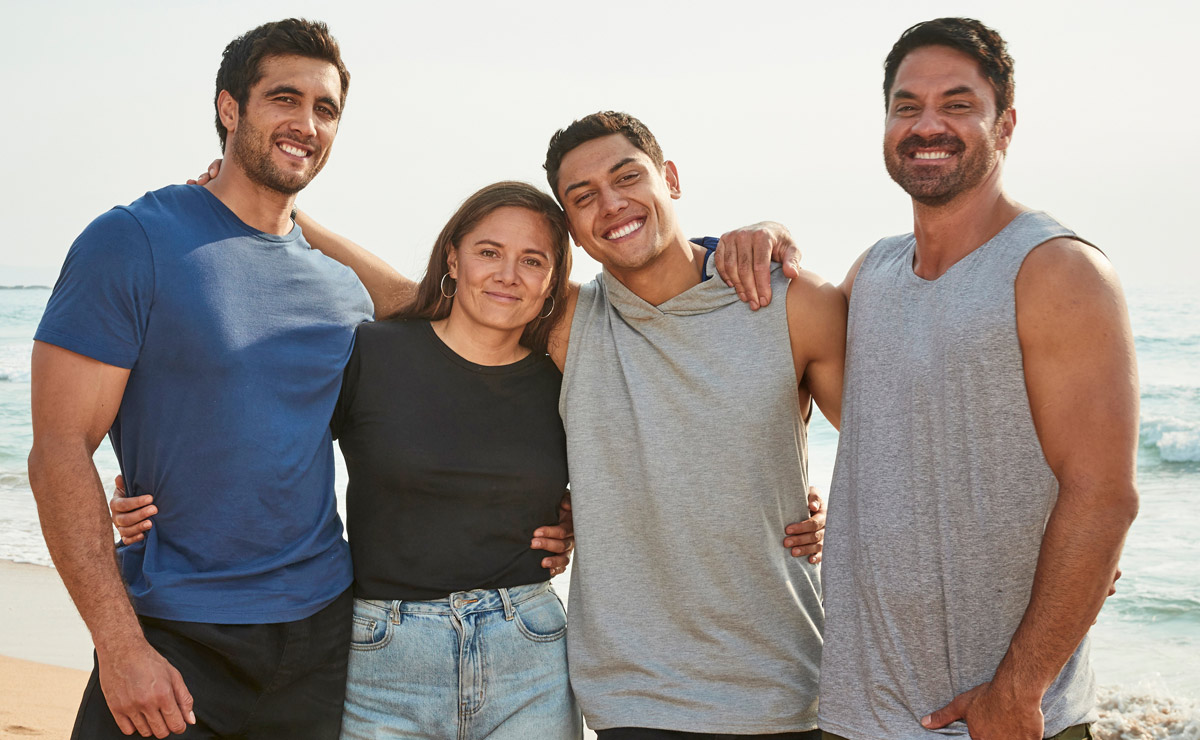 Gemma left for New Zealand in July 2020, but when Ari's ex-girlfriend Mia (Anna Samson) and her daughter Chloe (Sam Barrett) moved to Summer Bay at the start of 2021, it seemed the Paratas and their relatives were in it for the long haul.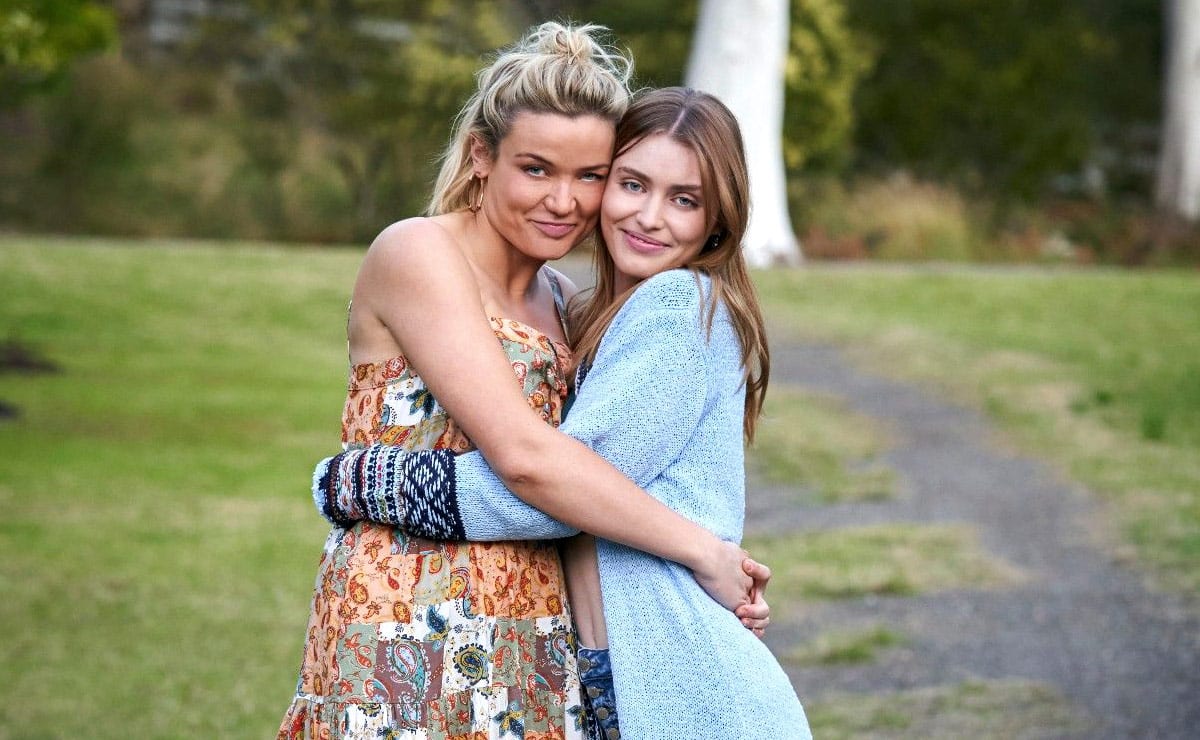 However, in quick succession we said goodbye to Ari, Mia, Chloe and most recently Nikau, leaving Tane as the last Parata standing.
We almost had two Paratas when Tane and Felicity (Jacqui Purvis) married a couple of weeks ago, but Flick spent mere moments considering changing her surname before opting to remain as a Newman.
While there have been fleeting mentions of other cousins, with one named Kiri (David Wikaira-Paul) taking Chloe to the airport and later appearing at Tane and Felicity's wedding, they haven't had any real screen time – until now.
Next week, another Parata relative is set to take the bay by storm as we welcome cousin Kahu, played by Jordi Webber.
Synopses for upcoming episodes had hinted at the new arrival, telling us that "Tane has a surprise visitor" in next Thursday's episode, before "Felicity adjusts to Hurricane Kahu" in the episode airing on Monday 17th.
Today (Friday 7th April), a new promo began airing showing Kahu's Home and Away arrival, and it seems Felicity isn't happy to see him.
The promo begins with a recap of Tane and Felicity's current marital bliss, which has finally kicked in for Felicity after she returned from her New Zealand honeymoon to disappointment when she realised married life wasn't all that exciting.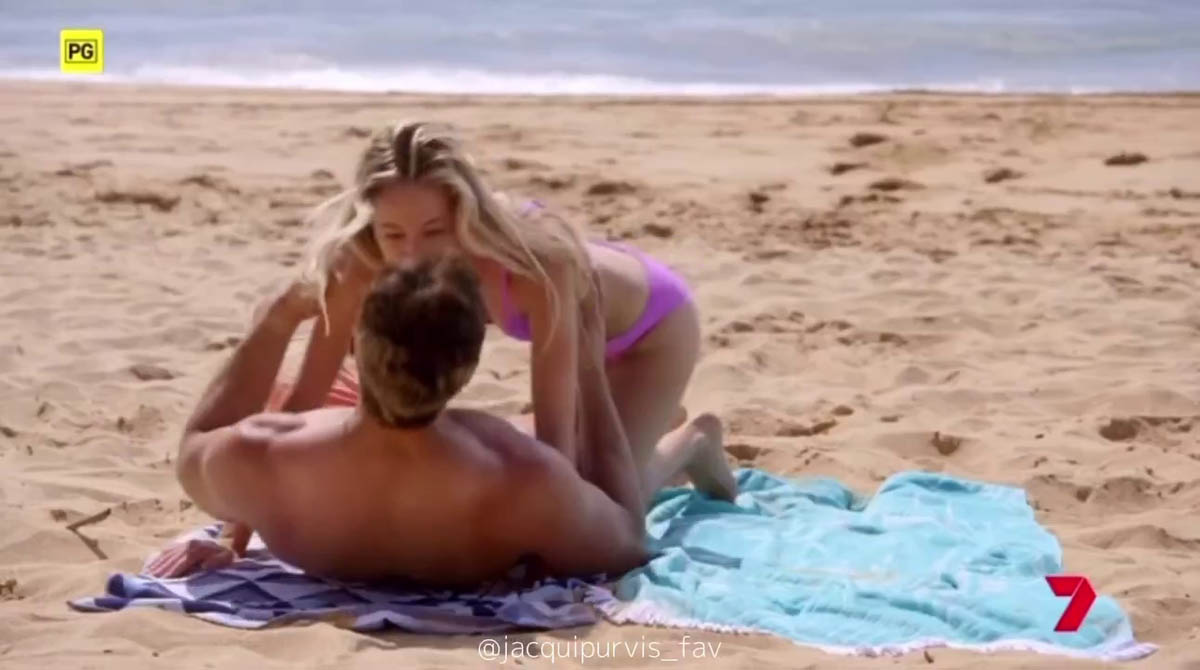 Thankfully she soon relaxed into things, and the promo shows a scene from a recent episode in which Felicity and Tane ran into the waves together as she screams "Husband!"
Is the new arrival about to disrupt their happiness?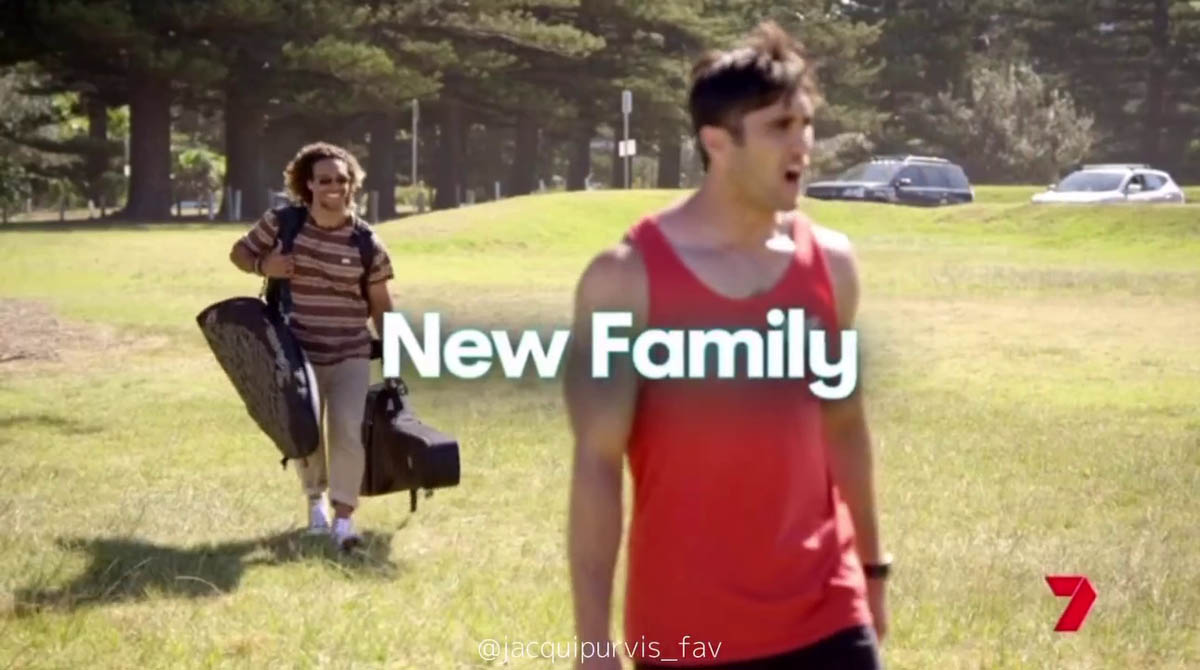 Under the words "New Family," we see an unknown figure approach Tane as he teaches a class. The long-haired new arrival is wearing a rucksack whilst carrying a guitar and a surfboard under his arms.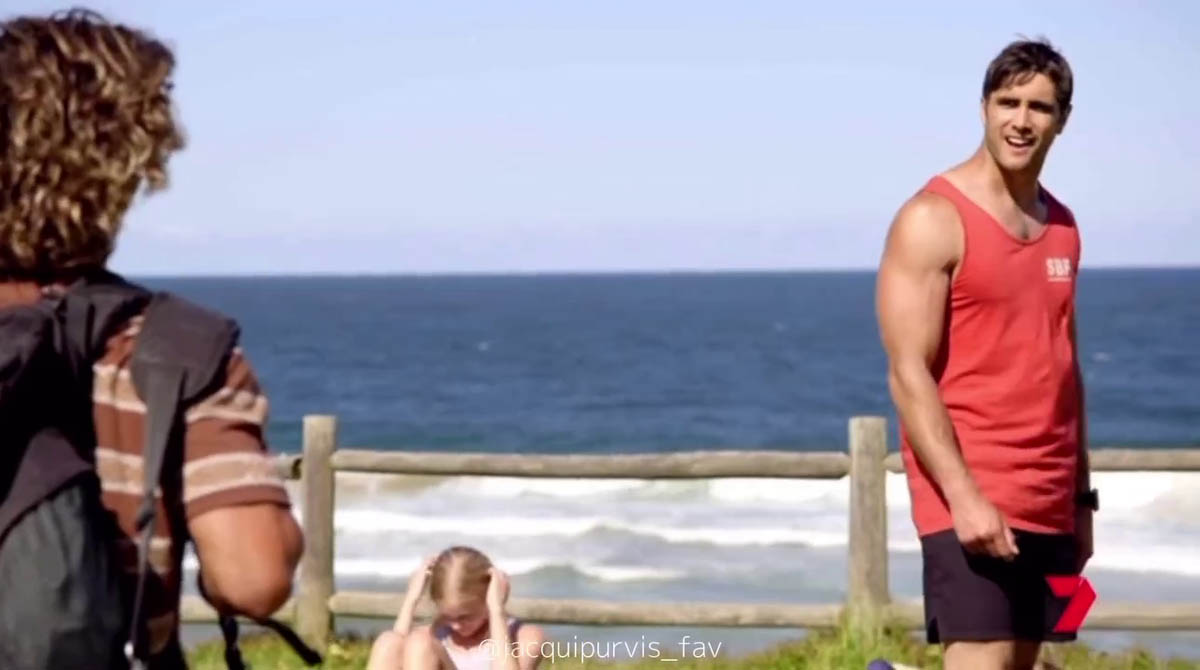 "Kahu. Cousin! What are you doing here?" Tane exclaims as he rushes towards his cousin and the pair embrace warmly.
Yet as the promo's music becomes more sinister and the words "New Problems" appear, the look on Felicity's face says it all as she spots the figure in Salt.
"Kahu?"
It appears the pair know each other, and we can only assume that Felicity met him during her and Tane's honeymoon in New Zealand, and that Kahu has now made the trip across the Tasman Sea to join the newlyweds in Summer Bay.
By the looks of things, Kahu didn't make the best impression on Felicity during their last encounter.
It soon becomes clear Kahu hasn't made many advanced plans. As he, Tane and Felicity chat at Salt, Kahu asks: "So is it cool if I crash with you guys?"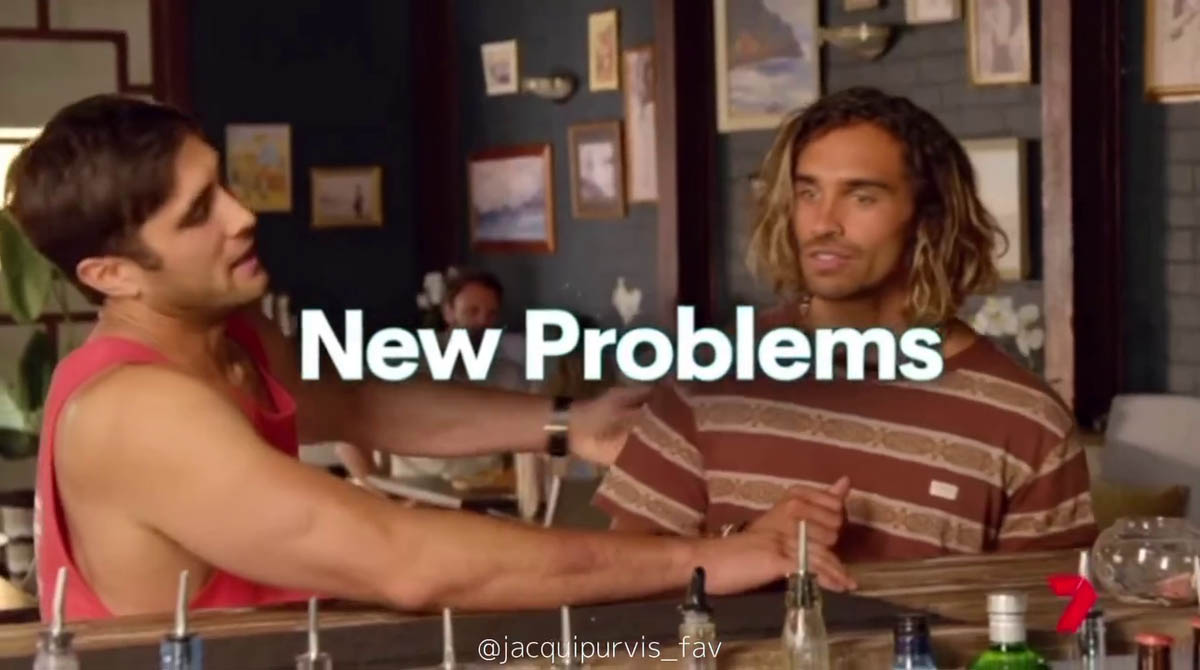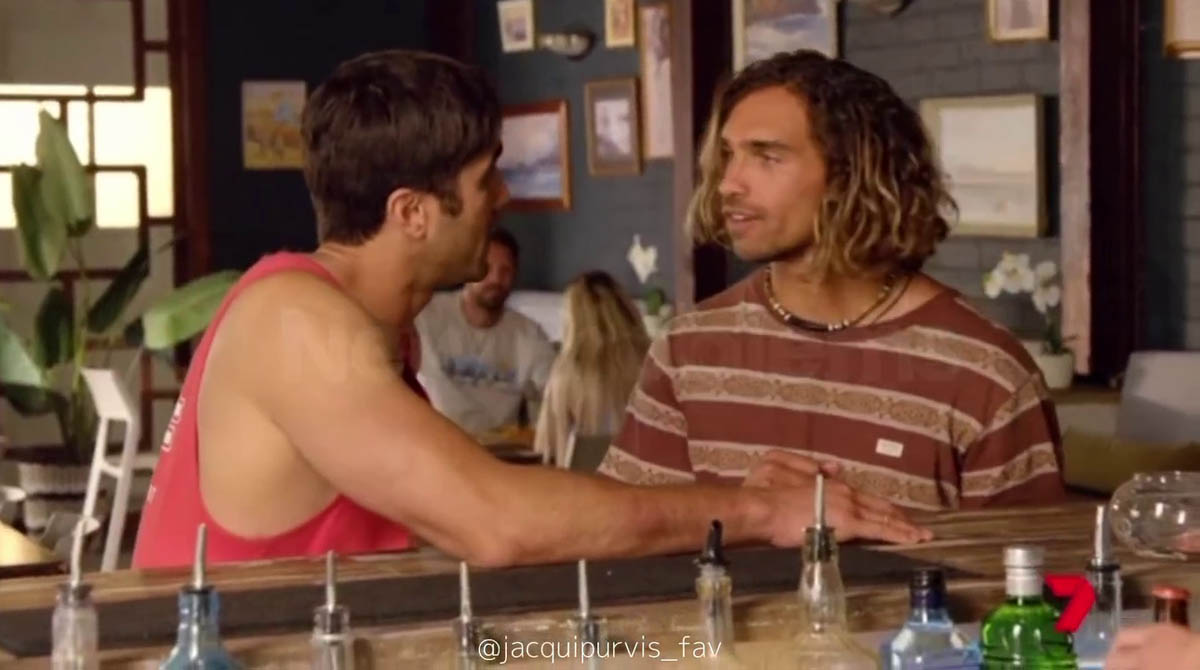 Again, Felicity doesn't look too pleased.
Next, the promo asks us "Is there a new bad boy in town?" as we see Kahu approach Tane and Mackenzie (Emily Weir) at the beach.
As Mackenzie walks away, new arrival Kahu checks her out.
We imagine Mac has had enough Parata men for one lifetime, having dated Ari and spent many months lusting after Tane.
When Kahu smiles cheekily as Mackenzie walks away, Tane gives him a shove and tells him "don't even think about it."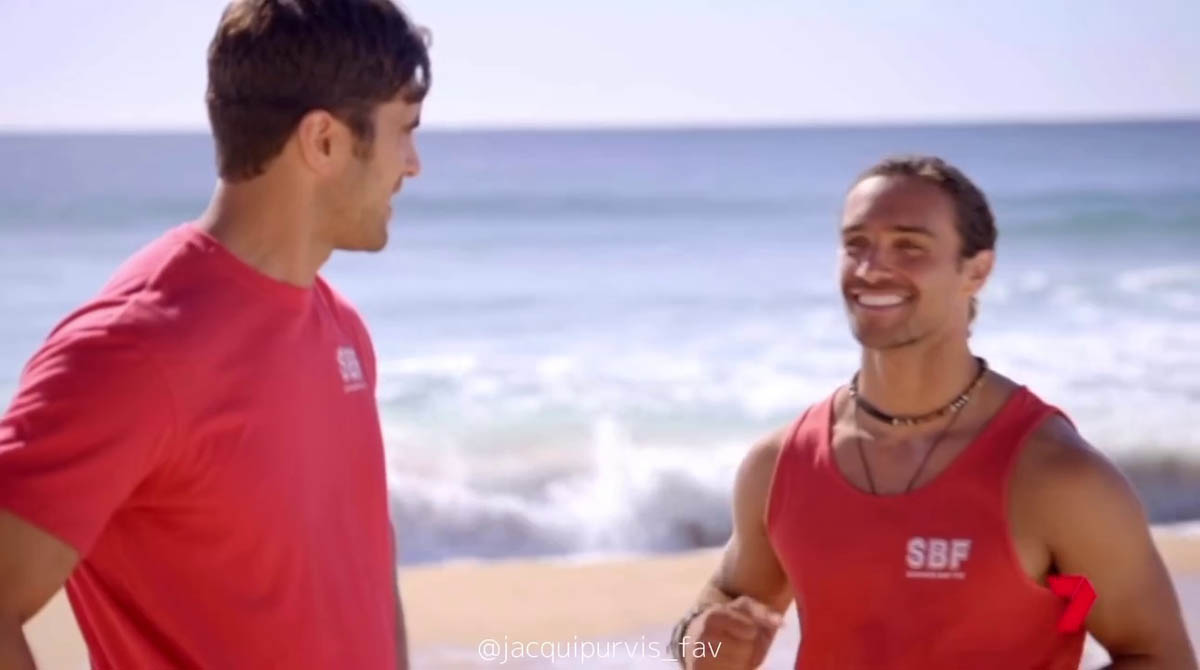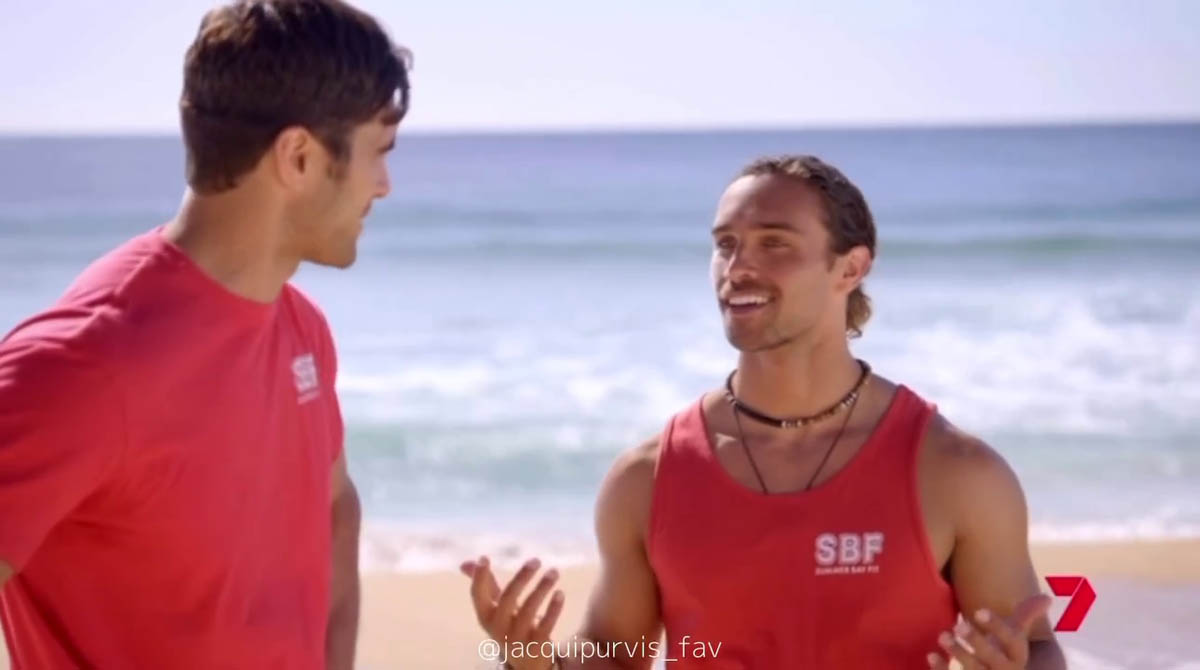 These beach scenes show Kahu sporting a Summer Bay Fit uniform, and a synopsis for Monday 17th April tells us that "Tane mixes family and business."
Is it this mixing of family and business which has Felicity concerned? We then see Felicity confront Kahu, where she appears to be accusing him of something, before telling him: "I know Tane and I know he'd do anything for family."
"Do you actually think I'd take advantage of my cousin?" he asks, incredulous, as Mackenzie watches on from the balcony of Salt.
Felicity's response is scathing. "I think you'd do whatever it takes to get what you want."
"Wow," Kahu responds.
What does Felicity know, and can Kahu be trusted?
Kahu makes his debut appearance on Australian screens on Thursday 13th April, and in the UK on Monday 5th June.
Pictures courtesy of @jacquipurvis_fav on Instagram.
NOTE: Next week, Home and Away will air single episodes on Tuesday, Wednesday and Thursday, with no episode on Monday.
---
Tuesday 11th April (Episode 8009)
Cash and Remi fight over Eden. Marilyn's stuck in a sales trap. Will Theo's testimony seal Justin's fate?
Wednesday 12th April (Episode 8010)
Bree can't handle the heat with Remi. Marilyn turns the Diner into a Day Spa. Justin gets the call he's been dreading.
Thursday 13th April (Episode 8011)
Justin learns his fate. Bree and Remi navigate intimacy. Tane has a surprise visitor.
Monday 17th April (Episode 8012)
Tane mixes family and business. Felicity adjusts to Hurricane Kahu. Lyrik plans their next move.
---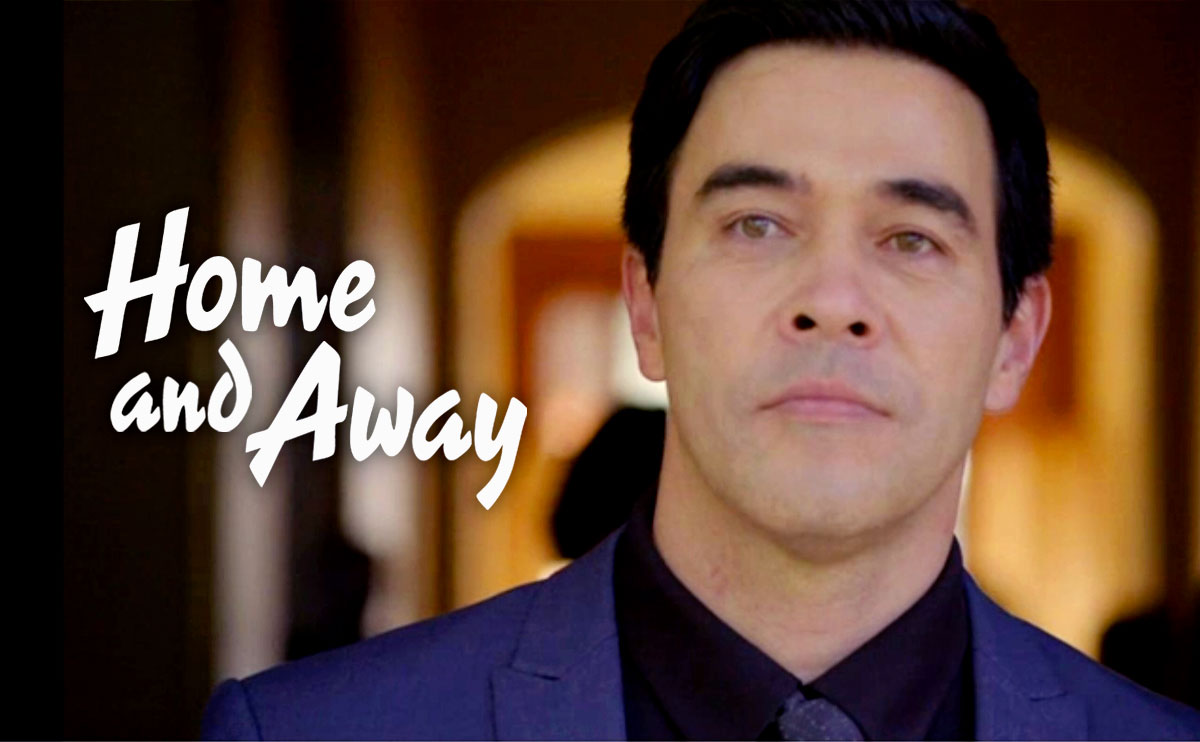 A new Home and Away promo shows Justin Morgan's court date arrive, as he's charged with assaulting the man he believed attacked Ava.
Spoilers in your inbox every weekend!