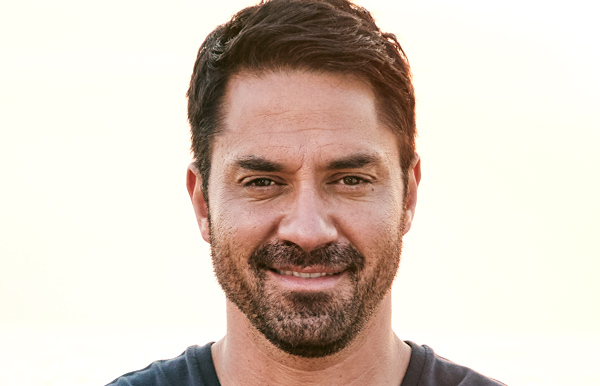 Ariki Wiremu Parata (2019-2022)
Rob Kipa-Williams
Episodes: 7269–7742; 7749
Date of Birth: c.1984
Parents: Rawiri & Tui Parata
Siblings: Mikaere (deceased) & Tane Parata
Marital Status: Mia Anderson (2022)
Children: Kauri Parata (deceased)
Occupation: Construction labourer; Gym co-owner
---
Ari first came to attention when he was caught up in the armed siege at the Northern District Hospital at the end of 2019. He had been getting a work injury seen to and was among those taken hostage. He befriended Marilyn Chambers and made plans with Mason and Alex to get some of the hostages to safety. Mason and some others caused a distraction while Ari led a few of the hostages out through a fire exit, although Mason was killed in the process. Ari left the scene with his sister-in-law Gemma after a brief chat with John, hoping to avoid press attention.
Ari had taken on a fatherly role with his nephew Nikau since his brother's death but things were tense between them, as became obvious when the family had lunch with Marilyn, after Ari had retrieved the memory book she had gone to the hospital for. The family were staying at a motel but struggling with Ari off work because of his injury. He was recognised by Dean, who had been in prison with him, and warned Dean to keep quiet about it. He was horrified when Marilyn told the newspaper about his heroism, resulting in a front page story, but both he and Nikau decided they should stay in town. He was quick to accuse Nikau of causing trouble on seeing him in a police car, only for it to turn out he had been helping them.
He was unable to convince John to help him find work and the family were evicted from the motel, having to spend the night in the car. Marilyn found out and invited them to stay with her. Since John didn't like him there, Ari decided Gemma and Nikau should stay, while he and Nikau convinced Roo to let him stay at the caravan park and pay when he was able to. Ironically, he quickly gained John as a neighbour when John learned Ari had spent time in jail for armed robbery and his brother Mikaere had been killed carrying out another robbery, only for Marilyn to refuse his ultimatum to throw Gemma and Nikau out. Ari wrongly accused Dean of spreading the news. John said Gemma and Nikau could stay if Ari left town. Ari was willing to go but Marilyn refused to let him.
Ari got to know the locals at Ben's birthday party but still clashed with Nikau over him keeping Marilyn's place tidy. He started having regular out of work drinks at Salt and getting to know Mackenzie. Dean asked him to stay away from her but Mackenzie turned up at the caravan park looking for him. He told her about his past but, when she didn't mind, he spent the night with her. He refused to stop seeing her despite Gemma and Nikau being worried her being the ex of local police officer Colby would cause problems, and ended up in a confrontation with Colby at Salt.
When he learned Nikau was in contact with his other brother Tane, who had refused to give up doing illegal jobs, Ari visited Tane and told him to stay away from Nikau. He was put out at Mackenzie supporting Colby while Bella was in therapy and clashed with Nikau when he tried to get him to find a permanent job so they could afford their own place. He was furious when Nikau turned up with Tane, and Gemma had to break up a fight between the two brothers, insisting they all go to Salt together. He tried to build bridges with Nikau, but when Gemma and Nikau both chose to move into the new house Tane had provided across the road from the Palmers', Ari had no choice but to join them. Gemma told him to try and get on with Tane, so Ari got Tane to join him in preparing a hangi. He was convinced to invite John but clashed with Tane over the latter chatting up Mackenzie, although they worked together to help John when he had a stroke. He tried to calm Nikau over Gemma spending time with Ben.
He heard the Diner had been broken into and accused Tane, then found himself Colby's main suspect and was also accused of being behind the theft of Tori's car despite being with Colby at the time. He learned Nikau was responsible for taking the car and Tane had covered for him, deciding to keep it from Gemma. He agreed to Gemma's plan to take Mikaere's ashes home but he, Nikau and Tane were turned back by airport security after Colby put a block on their passports, having to let Gemma go alone. Ari let the trio in a haka on the beach as a memorial. On learning Tane didn't have the rent money, Ari tried to get him a job on his site only for him to skip town. When the rent was paid, Ari initially accused Mackenzie of doing it against his wishes and wasn't any happier to learn Tane had paid it with dodgy earnings.
He was appreciative when Mackenzie gave Tane a job so they could afford the rent but less happy to discover Mackenzie and Tane were attracted to each other, although he accepted Mackenzie's request for a serious relationship. She challenged him to take her on a proper date and eventually settled for taking her fishing only to learn that she often went with her father, as she caught a large fish and had it served to them at Salt. He was forced to work with Colby when Nikau and Bella both ran away during the investigation into Bella's father's murder and flew out after them with Mackenzie and Tane. They quickly found Nikau, who managed to get Bella to join them, and headed back to Summer Bay.
When Mackenzie was abruptly evicted from her rental, Ari convinced her to come and stay with his family temporarily, arranging a candlelit bath to welcome her. He also reluctantly agreed to Bella moving in but she ultimately decided against it. He tried to convince Mackenzie to move in permanently and was hurt when she instead moved in with Ziggy, suspecting it was to do with Tane. Mackenzie admitted things had been uncomfortable between them but Tane urged him not to throw the relationship away. He took a job in the city for a few days and, after his return, made peace with both of them. However, Tane was frustrated and took Ari turning up for his first day working at the garage with pizza the wrong way. Ari was suspicious when Tane immediately left for the city, especially when Ziggy and Willow disappeared too. Tane reappeared badly beaten but claimed it was a jealous husband. In the middle of throwing a farewell for Nikau, who was planning to move to New Zealand, Ari learned Tane had actually been involved in handling stolen goods with Leon Caruthers and his boss Paul and ended up accidentally losing thousands of dollars of drugs. He ended up fighting the crooks alongside Tane when they turned up at the house and, when Colby broke up the fight, claimed it was because Leon caught Tane with his girlfriend.
Ari refused to let Tane deal with things alone and agreed to do a job with him for Paul and Leon to pay off the debt, moving stolen goods. However, after completion, they continued to be told to do further jobs. He refused to let Mackenzie sell her car to pay off the debt but accepted when she handed it over to Paul and Leon. However, Paul and Leon ignored the deal and demanded the brothers carry out an armed robbery in Reefton Lakes, sending them photos of them doing the last job as leverage. They convinced Nikau to go to New Zealand and, when he learned Dean had disappeared, leaving Bella on her own with Colby in jail, he tracked him down to Mangrove River and convinced him to return. With a week until they were meant to do the robbery, Ari was prepared to let Paul go to the police and go back to jail rather than put Tane in danger.
He counselled Dean about giving Bella too negative a view of Colby in prison and confided in him about the robbery. Dean told him to make sure Paul and Leon were present for the robbery, then turned up with Heath Braxton and a group of River Boys, who saved them from going through with the robbery by taking Paul away to discuss him encrouching on their turf. When Nikau returned to town in the aftermath of the incident, he brought with him Chloe Anderson, who Ari considered his stepdaughter having lived with her mother Mia for several years before he went to jail. He agreed to her staying with them on condition she told Mia, and filled Mackenzie in on the situation, then had an awkward reunion with Mia when she followed Chloe to town. He continued to let Chloe stay when she refused to go home with Mia. However, he was soon neglecting Mackenzie in order to spend time with Mia and help her find a job. He arranged for Mia to move into the caravan park, then took Mackenzie away.
Although they had a good time, on their return Ari instantly felt uncomfortable being with Mackenzie while Mia was around. He told Mackenzie he needed space, then spent time with Mia on the beach, before inviting her along to a family barbecue while leaving out Mackenzie. Chloe asked him to have dinner with her but instead set him up on a romantic meal with Mia. Ari was happy to go along with it and the next morning he broke up with Mackenzie. He invited Mia over to talk things over and they slept together, but next morning he learned Nikau, Chloe, Bella and Ryder had been kidnapped by Paul and Leon. He and Tane met up with them and managed to capture everyone except Paul for the police but it caused Mia to distance herself from him again. Ari was then knocked down by Paul in a hit and run and rushed to hospital with a bleed on the brain. He spent several days in a coma, during which he was unknowingly nearly killed by Lewis Hayes, who was convinced Christian's patients all died and was "helping them along". He was unaware that Mia had been by his side throughout and, when she visited him, she still felt he hadn't changed. However, he convinced her to get back with him and move in. They talked about Kauri, their son who had died after being born premature, which was what had led to Ari going to jail.
Ari was bemused when Ryder made a speech in Maori saying he had lied to his friends, was not worthy of Chloe and deserved to be punished, which he'd been taught by Nikau. Ari accepted him as Chloe's boyfriend anyway. When he saw Mackenzie being rushed to hospital, Mia admitted she had had a miscarriage and he insisted on going to see her in hospital. He went stir crazy during his recuperation until Ziggy bought him a motorbike to restore, while Tane offered to cover his labouring job until he was fit to return to work. He accompanied Nikau to his first meeting with modelling agent Sienna Blake, then came across momentos of Kauri in Mia's belongings which prompted them to decide to try for a baby again. He agreed to keep an eye on Mackenzie while Dean was out of town, and overheard Ryder and Chloe discussing finding a pregnancy test in the house. He got Mia to take the test and both were disappointed when it came back negative, which they saw as a sign to keep trying. Chloe was upset, fearing it would ruin things again, but agreed to support them. He and Mia returned from a bike trip to find a party in full swing at the house but let it continue. He went to support Dean when a body was discovered that might have been Mackenzie's (but turned out to be Susie McAllister), then learned Mia was pregnant. They worried when their appointment with the obstetrician was brought forward but it turned out Mia was just further along than they'd thought. He went to support Chloe and Mia at hospital when Chloe was injured in the food truck explosion but she was soon recovered enough to come home. He found his job had become more unreliable when the site was closed down temporarily because of design issues.
He began looking into a business course and made his disapproval plain when Nikau cheated on Bella. He and Mia attended the 12-week scan and considered naming the baby Sophia, after Mia's mother. He was furious with Nikau when he caused a scene at Bella's exhibition and continued to row with him, resulting in Nikau walking out. The next Ari heard was that Nikau and Mia had been in a car accident, which resulted in Mia having a miscarriage. She told him she couldn't face getting pregnant and again and he assured her she was enough for him. Seeing Nikau rejecting Bella, he told him to stop punishing himself.
Mia told him she was looking into adoption and they invited John over to discuss his experiences. Ari helped Dean move in with Ziggy, prompting Nikau to accuse him of a lack of loyalty to Tane and tell him he wouldn't be allowed to adopt as an ex-criminal. He and Mia looked into it and concluded they'd have more chance if they were financially stable. Jasmine offered to sell them the gym and Ari was stunned when Mia announced she'd used the money he'd left her from his armed robbery to pay the deposit. He initially told Jasmine the deal was off but Mia talked him round. Needing to convert the cash into a bank cheque, he arranged to meet some dodgy contacts, with Tane supporting him, and the arrangement went smoothly. He felt out of his depth actually running the place though, suggesting he be a stay-at-home parent instead.
He had words with Ryder when Tane brought him home from a club while Chloe stayed out all night with Theo, but insisted Chloe go to Ryder's birthday lunch as arranged the next day. He and Mia heard they had been rejected for adoption, and Ari suggested Mia might have more success if she adopted on her own, but she told him she only wanted a child with him. They then received the news Tane was in hospital after someone poisoned him with organophosphate. Ari gave Logan permission to use an experimental drug, which brought him round. When Tane was subsequently kidnapped by his attacker, Anne Sherman, along with Felicity, Ari worked with Cash to rescue them.
Straight after, Mia revealed she had had a call from Chloe's father, Matthew Montgomery, and revealed Chloe was conceived when she was too drunk to consent. Mia sent Ari to a trade show with Tane and it was only on his return that he learned Matthew was in town. He unsuccessfully tried to warn him off, then hit him when he came to the house to collect Chloe, which resulted in Mia being blackmailed into letting Matthew see Chloe. They endured Chloe's attempt at a family dinner with him before Mia told Chloe the truth. With everyone on the same page, Ari proposed to Mia who immediately accepted. However, after going out to celebrate, he returned home and found Chloe upset.
Ari quickly learned that Chloe had accidentally killed Matthew and Mia was trying to dispose of the body. He went to the police station where Mia had been arrested and, in exchange for Mia not being charged, confessed to killing Matthew, saying they had had an argument. He was denied bail and held on remand, refusing to let anyone make statements that could help him, although he was keen on Mia's idea for them to marry in prison. After over a month on remand, he was rushed to hospital with abdominal pains. It was initially thought to be appendicitis but he turned out to have an aggressive form of cancer that had spread throughout his abdomen and could only be delayed by repeated extensive surgery. He decided against the surgery and told Mia he wished he'd married her years ago. He was stunned when she, Chloe, Nikau and Tane arranged an impromptu wedding at the hospital, staying strong long enough to say his vows and sign the marriage license before he died with his family around him. He later appeared to Mia in a dream, convincing her to stop pushing people away.