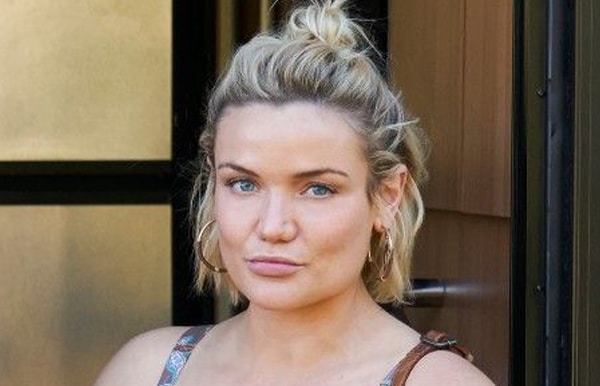 Mia Anderson (2021-present)
Anna Samson
Episodes: 7485-present

Parents: Sophia Anderson
Children: Chloe Anderson & Kauri Parata (deceased)
Occupation: Personal Trainer/Nutritionist; Gym Owner/Manager
---
An ex-girlfriend of Ari's, Mia came to town looking for her daughter Chloe, who had ended up staying with the Paratas after running into Nikau while travelling: Mia had cut all ties with Ari when he went to jail. Chloe was angry that Mia had lied that Ari wanted nothing to do with them and refused to go home with her. Mia thus decided to stay in town as well and found herself spending time with Ari, who helped her look for a job in the area and arranged for her to stay at the caravan park. Ari's girlfriend Mackenzie, sensing he still had feelings for Mia, begged her not to break them up, and Mia felt awkward when Ari invited her along to a family barbecue while excluding Mackenzie. Chloe set her and Ari up with a romantic meal, which Ari was happy to go along with while Mia was more uncomfortable. However, the next day she learned Ari had broken up with Mackenzie. She went round to see Ari and they slept together, but their reunion was halted by the realisation that Chloe and several other youngsters were missing: They had been kidnapped by Paul and Leon, old enemies of the Paratas. Although Chloe and the others were quickly freed and most of the kidnappers arrested, Mia was furious with Ari and took Chloe away from him.
However, when she heard Ari was in hospital after being run over by Paul, she rushed to his side and maintained a bedside vigil as he lay in a coma, unknowingly saving his life when she interrupted unstable nurse Lewis Hayes as he was about to give Ari a lethal injection. However, she slipped away once Ari regained consciousness, unconvinced he had changed. Tane convinced her to talk to Ari and they got back together, with Ari inviting her to move in. Mia saw Mackenzie at the hospital and learned she had miscarried Ari's child, which brought back memories of their own attempts to have a baby, which culminated in their son Kauri dying after being born premature. She initially kept Mackenzie's miscarriage from Ari, but told him when they saw her being taken back into hospital with an infection. She was surprised to learn Chloe was dating Ryder, who she had once despised, but accepted him.
She applied for the manager's job at the gym and was hired after Irene and John interviewed her on Jasmine's behalf. She learned Mackenzie had sacked Chloe from Salt and gave her a warning about taking things out on her, and advised Ziggy over her relationship with Tane. Ari suggested they try for a baby again which made things awkward between them for a while. Ari stumbled across Mia's momentos of Kauri, prompting them to talk things over and agree to try, before going on a road trip on Ari's new motorbike. Mia invited Dean over for dinner to try and get to know him as Ari's friend, but instead ended up letting slip that Tane had moved in with Ziggy, Dean's ex-girlfriend. She gave Tane a job at the gym after learning he had made a haphazard attempt to apply for the manager's job. After she took a pregnancy test which came back negative, she managed to convince Chloe to support them as they kept trying. She and Ari went away for a while and returned to find Nikau throwing a party for his modelling colleagues, with Mia failing to get a drunken Mackenzie to leave. After going home from work sick, she told Ari she was pregnant. They worried when they were fast-tracked to an appointment with the obstetrician, but it turned out Mia was just further along than they'd thought, after which they shared their news with Chloe.
When Chloe was injured in the food truck explosion and needed surgery, Mia took it out on Ryder, who had escaped without any real injury, but later invited him to join them at Chloe's bedside when it became clear she was going to be all right. She helped Chloe settle back in at home but was bothered by Ari being without work for a few days.