Home and Away Spoilers – New character Tegan arrives on Monday
Next week on Home and Away in Australia, new character Tegan arrives in Summer Bay as Andrew is finally reunited with his half-sister.
A new promo, which you can view below, has given us our first look at Andrew's half-sister Tegan (Sophia Forrest), who will get on the wrong side of Justin when she reveals she wants to take Andrew away to live with her.
Andrew (Joshua Hewson) first arrived on Australian screens back in April, when he left a note in Justin's (James Stewart) backpack pleading for help.
Justin found Andrew passed out unconscious in the house next door to where he had been carrying out community service, and a trip to hospital determined that he was badly malnourished.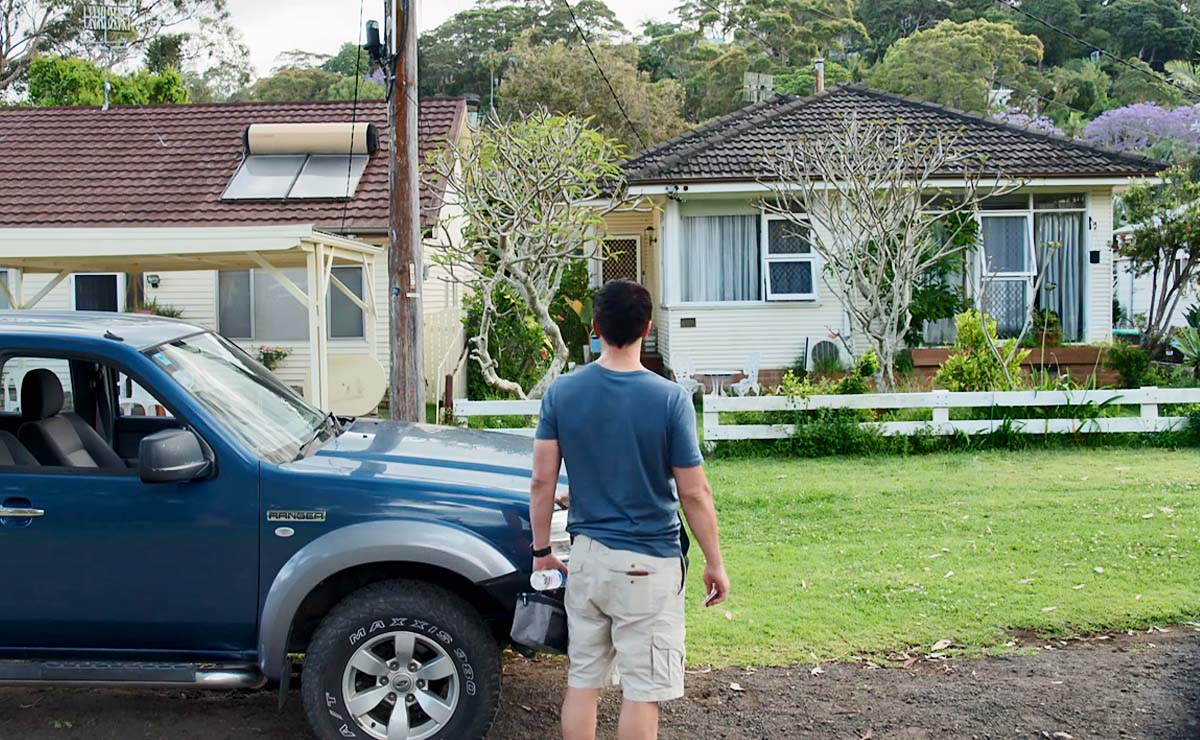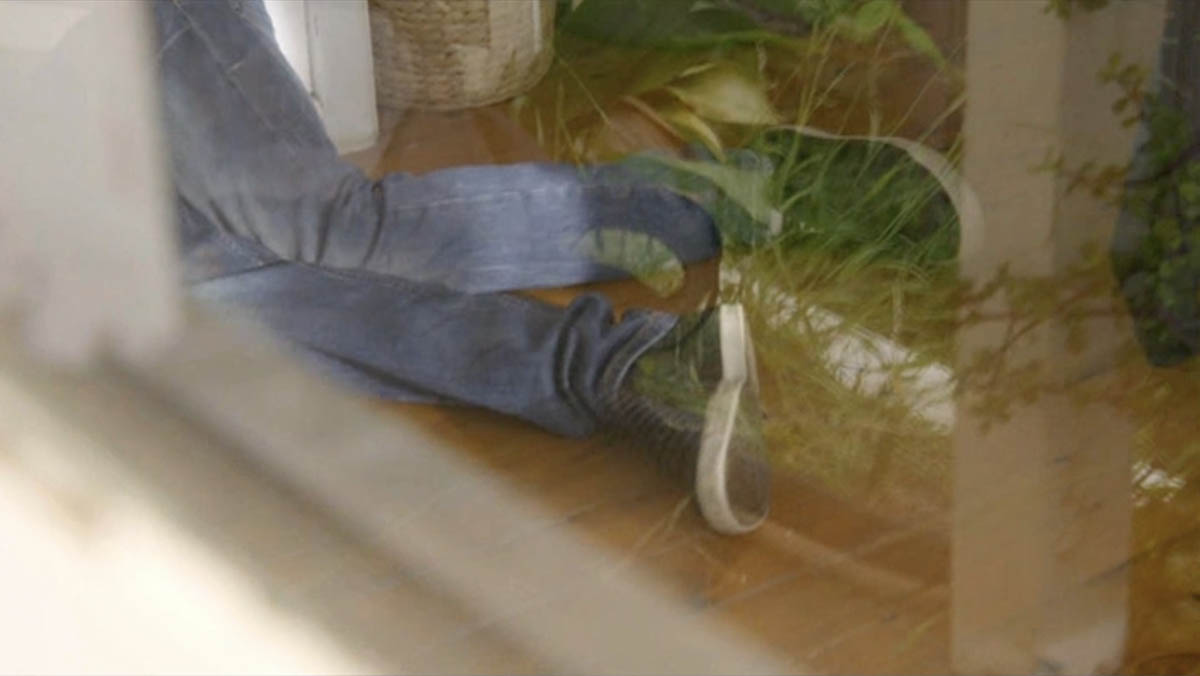 Fast forward two months and we've since discovered that Andrew and his father were part of a doomsday cult known as Vita Nova.
Andrew was forced to live by very strict rules controlling his actions, and he wasn't allowed to leave the house. Andrew's dad had died a couple of weeks before he was discovered by Justin, meaning Andrew had been left in the house alone with nobody to support him.
It transpired that Andrew's mother had reported him missing when he was just four years old, after he had been taken away by his father, and he hadn't been seen since.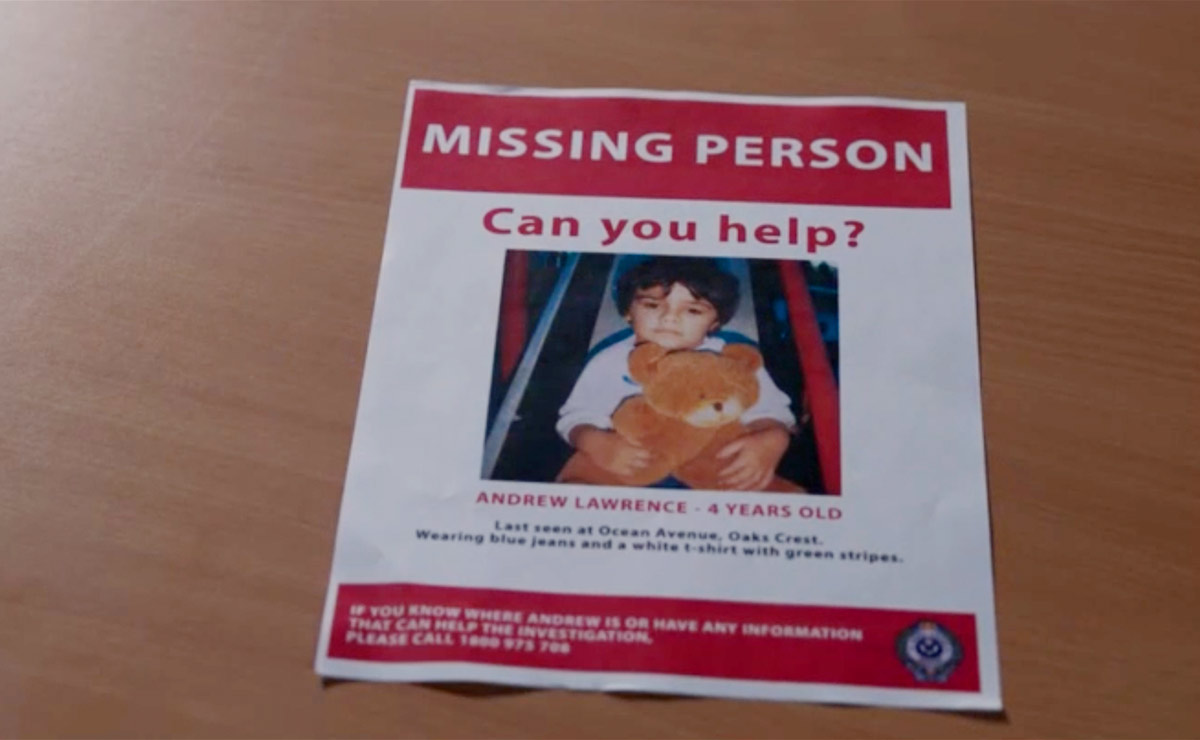 Leah (Ada Nicodemou) and Justin invited Andrew to live with them, and Cash (Nicholas Cartwright) began the difficult task of tracking down his mother, who wasn't at her last known address.
After Theo (Matt Evans) posted on social media, a woman claiming to be Andrew's mother Esther arrived in Summer Bay. Justin and Leah were delighted that his mother had been found, and while they were sad to say goodbye to Andrew, they were delighted when Andrew decided to leave with 'Esther'.
However, unsurprisingly, they quickly learn that the woman wasn't who she said she was.
Andrew's half-sister Tegan got in touch after also seeing Theo's post, and she confirmed that Andrew's mum had gone missing shortly after Andrew had been taken, and that nobody had seen or heard from her in over 10 years.
When the taskforce investigated, they discovered that the woman claiming to be Esther was actually Margot Defoe (Mandy McElhinney), the leader of Vita Nova. Margot took Andrew straight back to the cult's headquarters, where she punished him with gruelling physical labour.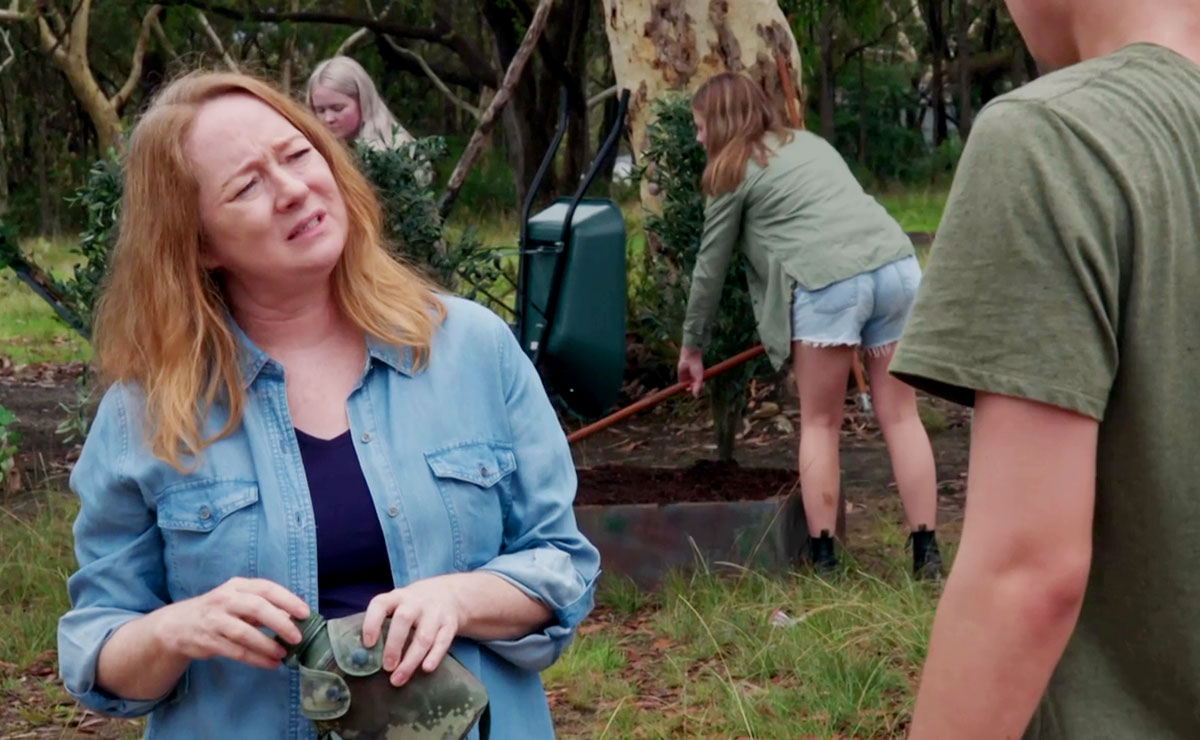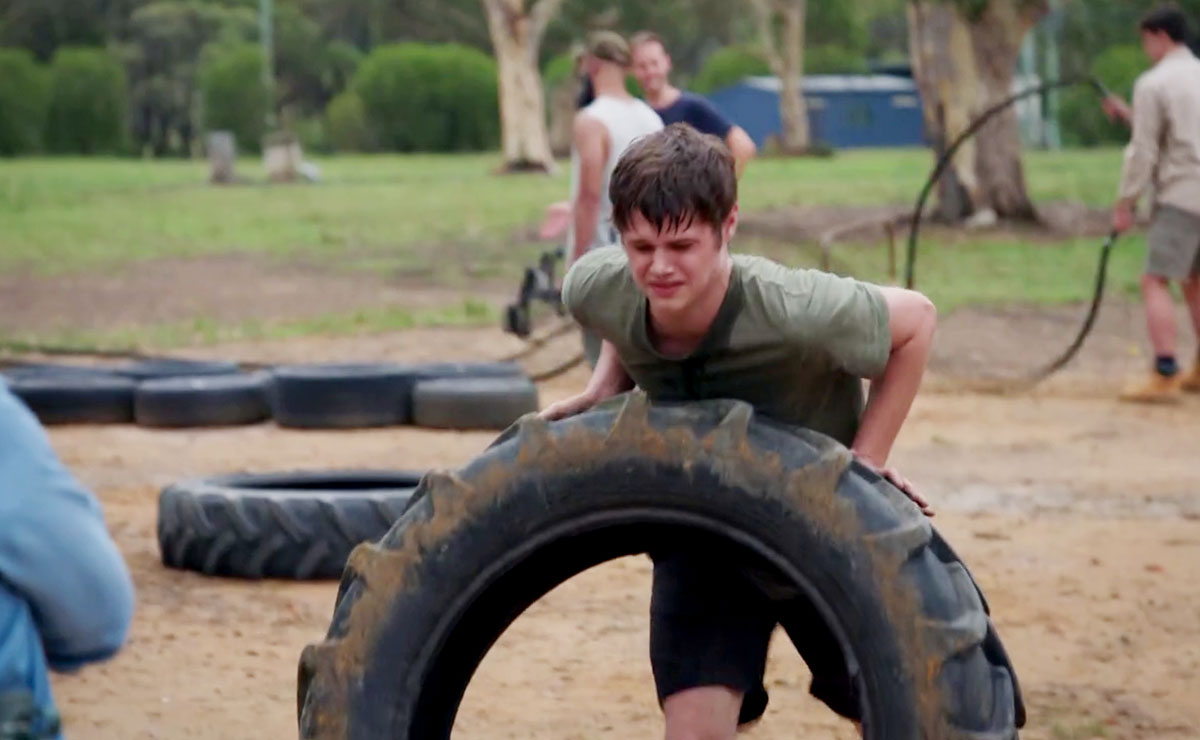 Justin and Cash made a number of attempts to rescue Andrew from the cult's clutches, but were powerless when Andrew initially refused to leave with them, claiming to be happy to be back with the shady organisation.
When Justin later went in alone, he was captured by Margot, and was shot in the leg with an arrow when he tried to escape. Thankfully, he was rescued by Cash and Yabbie Creek's finest just in the nick of time, and the incident finally gave the police enough to charge Margot with.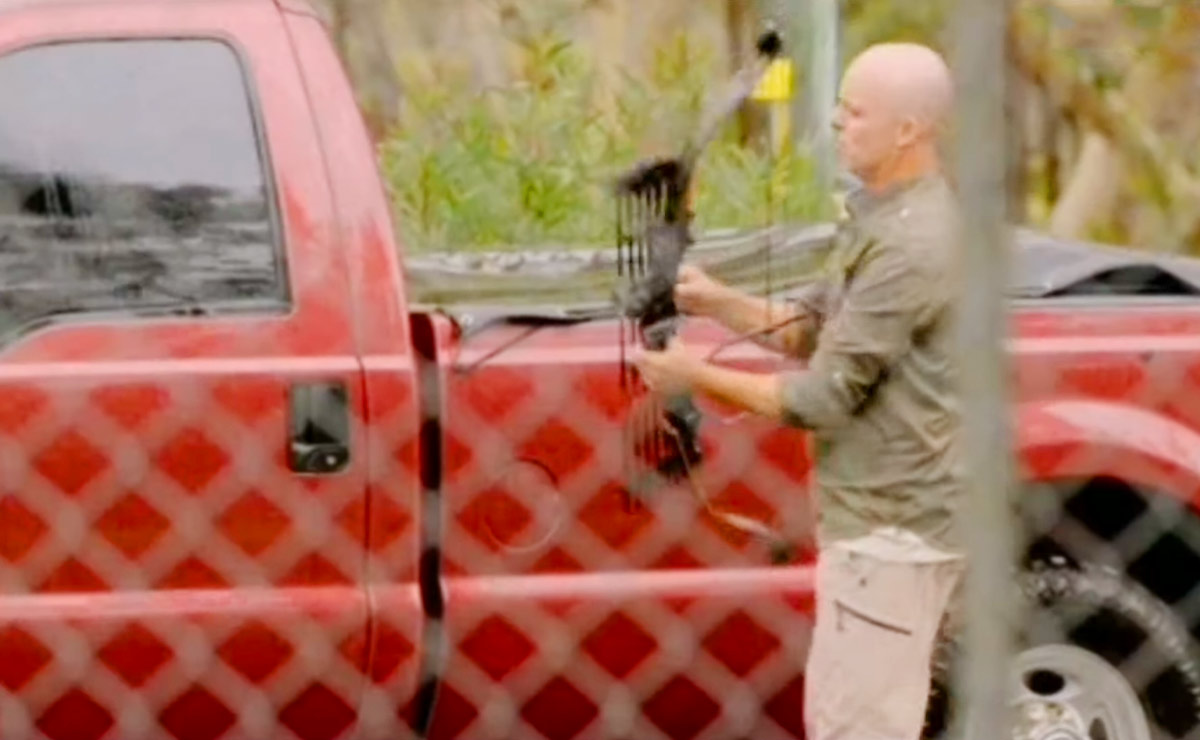 Since then, Andrew has been on edge. While Margot is in police custody, most of the cult's members were released without charge, and Andrew is terrified that they'll come after him once again.
Justin decided to arm the Morgan house with CCTV cameras in an attempt to reassure Andrew, but he's been glued to the laptop screen ever since, keeping a watchful eye for intruders.
Next week, there's finally some happy news for Andrew, as his half-sister Tegan arrives in town. Until now, Tegan had been stuck overseas on a work contract, but she's now free and arrives in Summer Bay on Monday wanting to reconnect with her half-brother.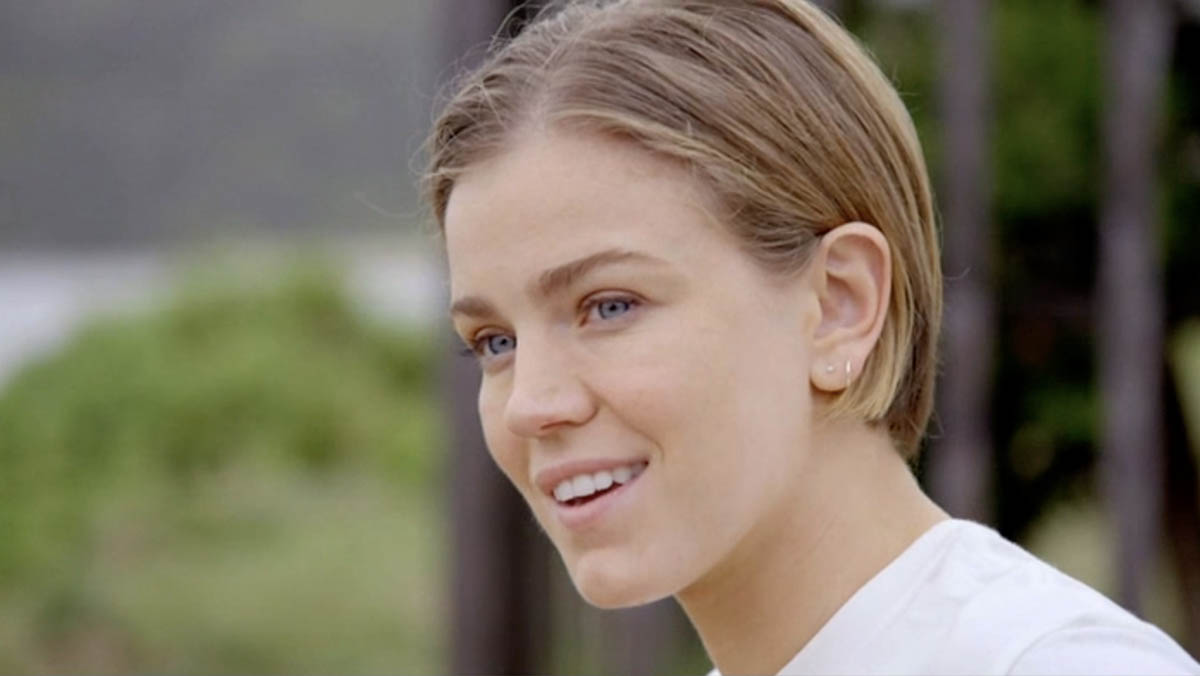 However, while Justin is happy that Andrew finally has a real family member to connect with, their past experiences with Esther make him terrified of what the future holds.
The new promo shows Tegan and Justin meeting outside the Coffee Cart in next Monday's episode.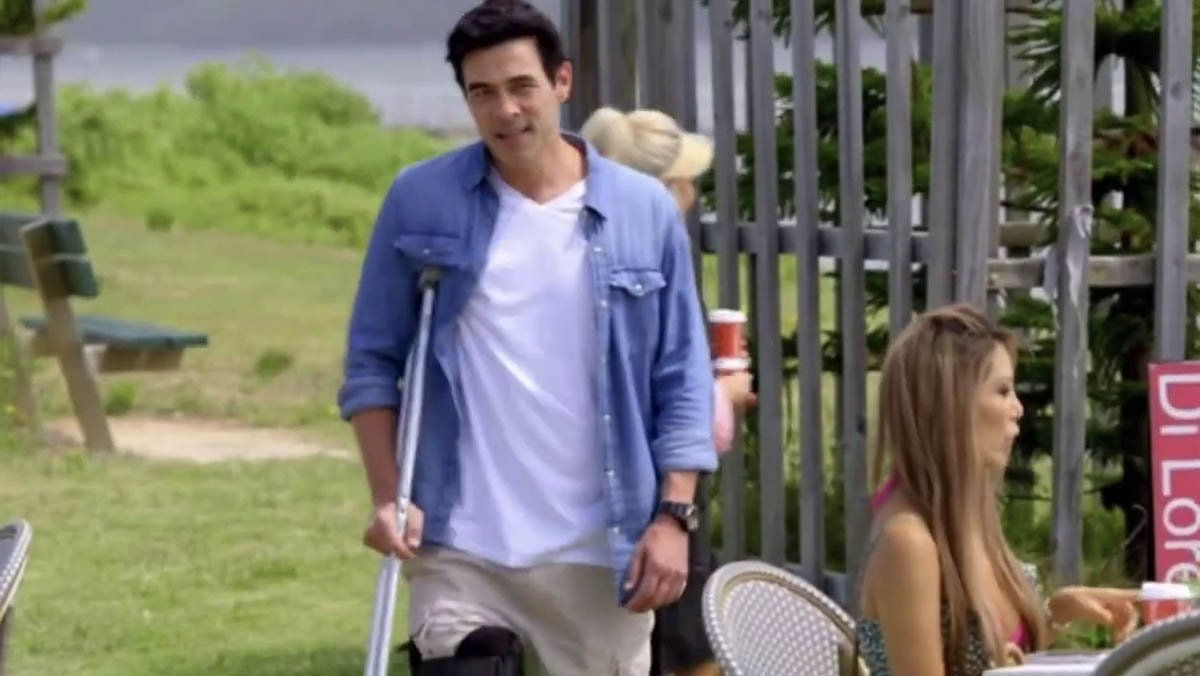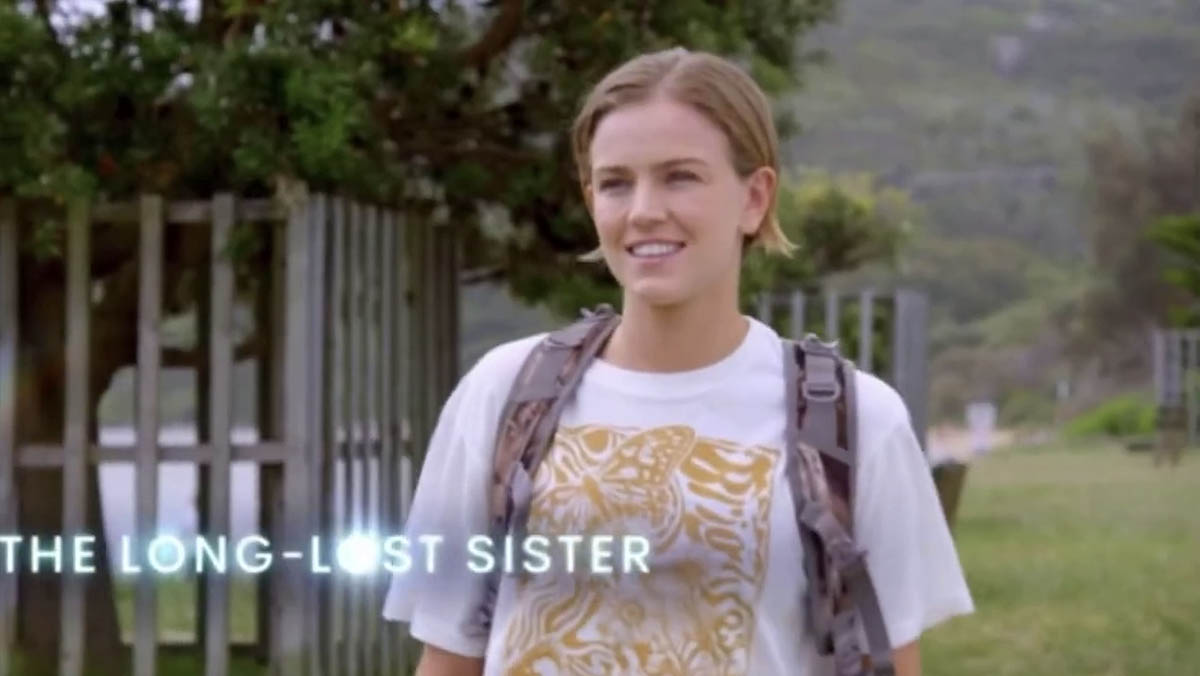 A later scene sees Tegan reassure Justin, "I really am Andrew's sister," suggesting that Justin is sceptical after falling foul of Margot's lies.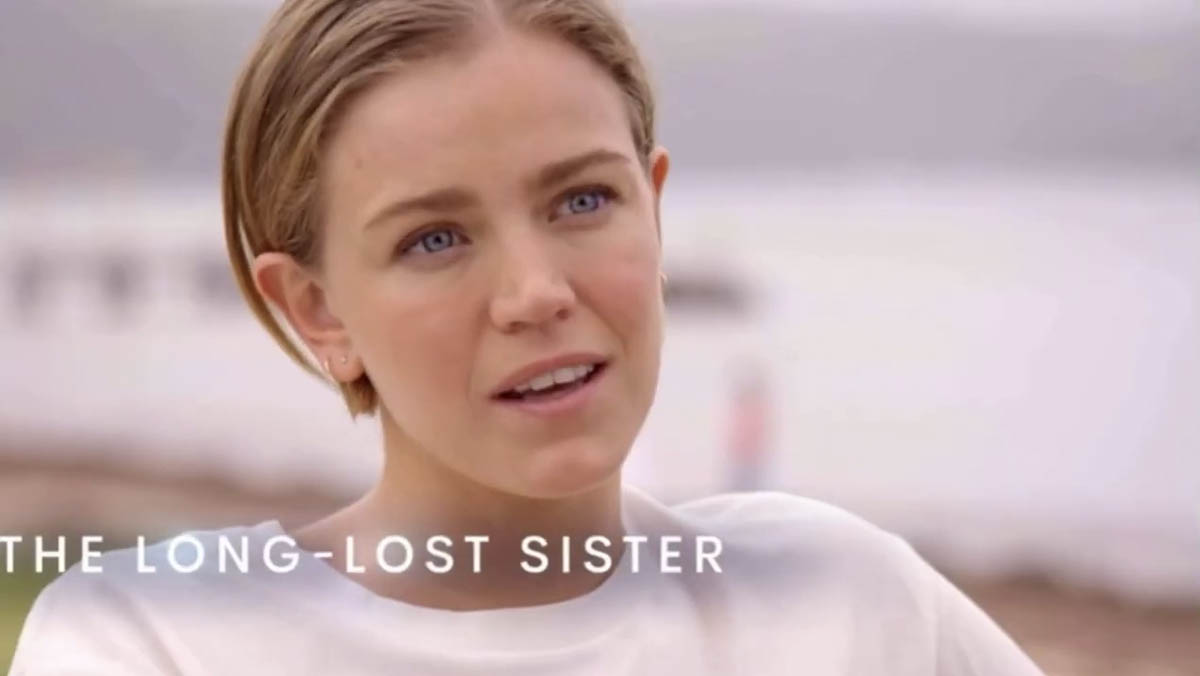 "I want to see my brother," Tegan tells Justin.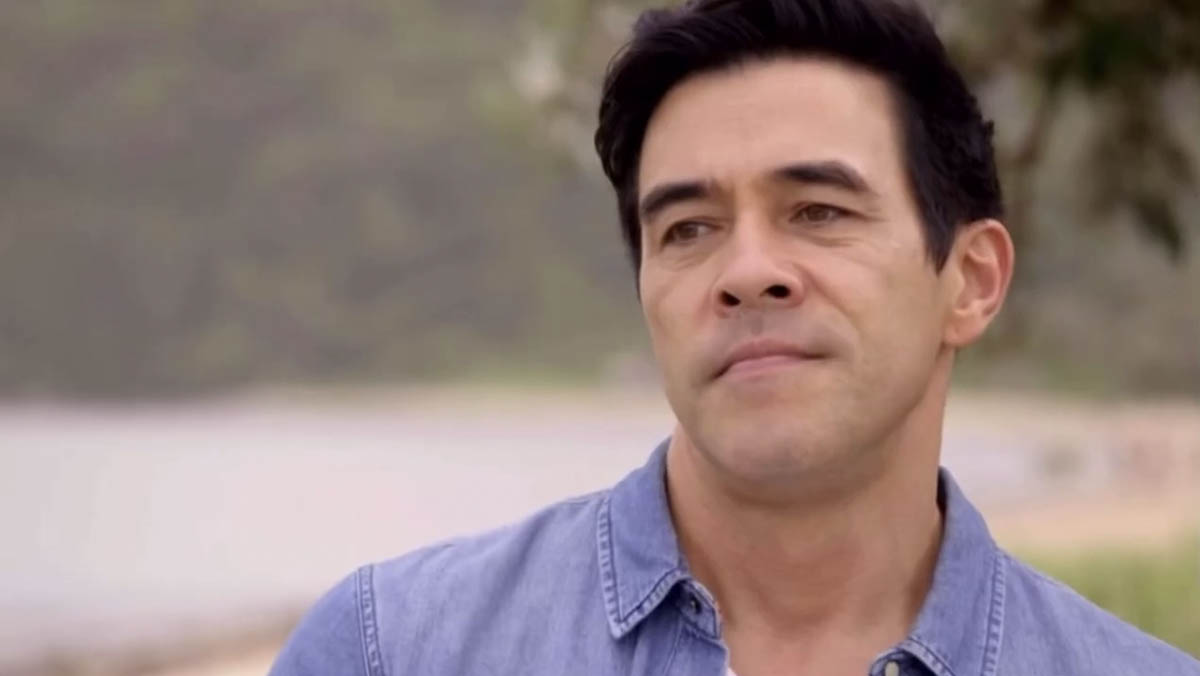 Justin does soon give in, as the next scene shows Tegan and Andrew smiling together on the sofa at the Morgan house as they reconnect after over a decade apart.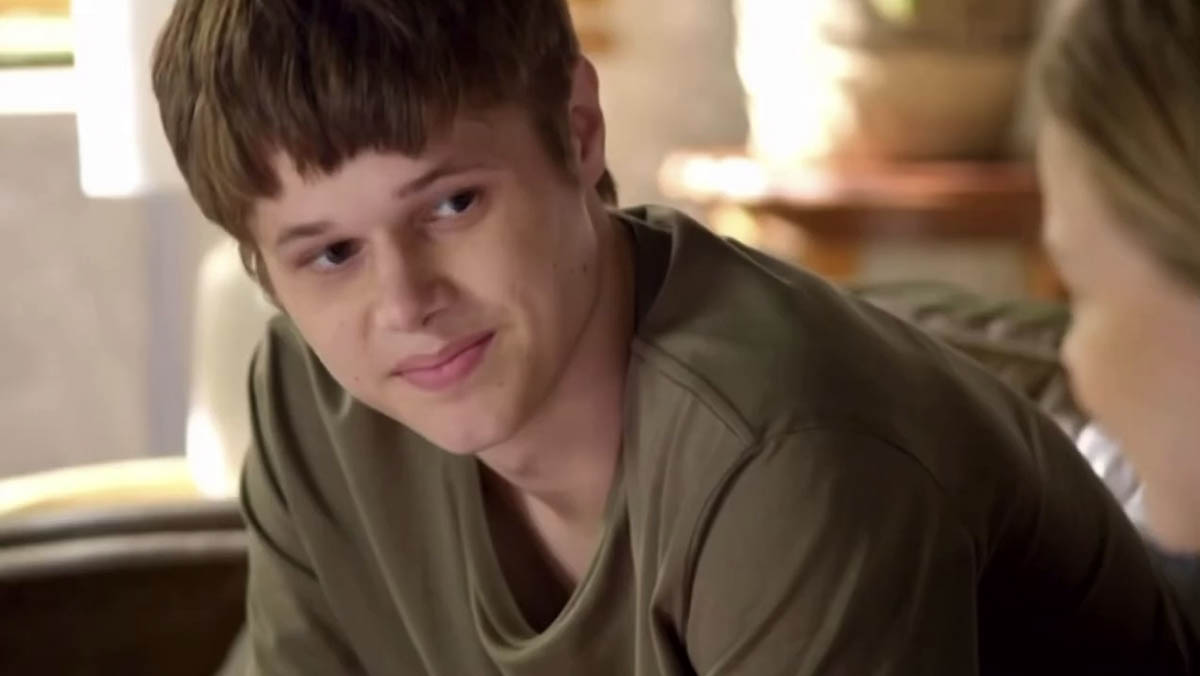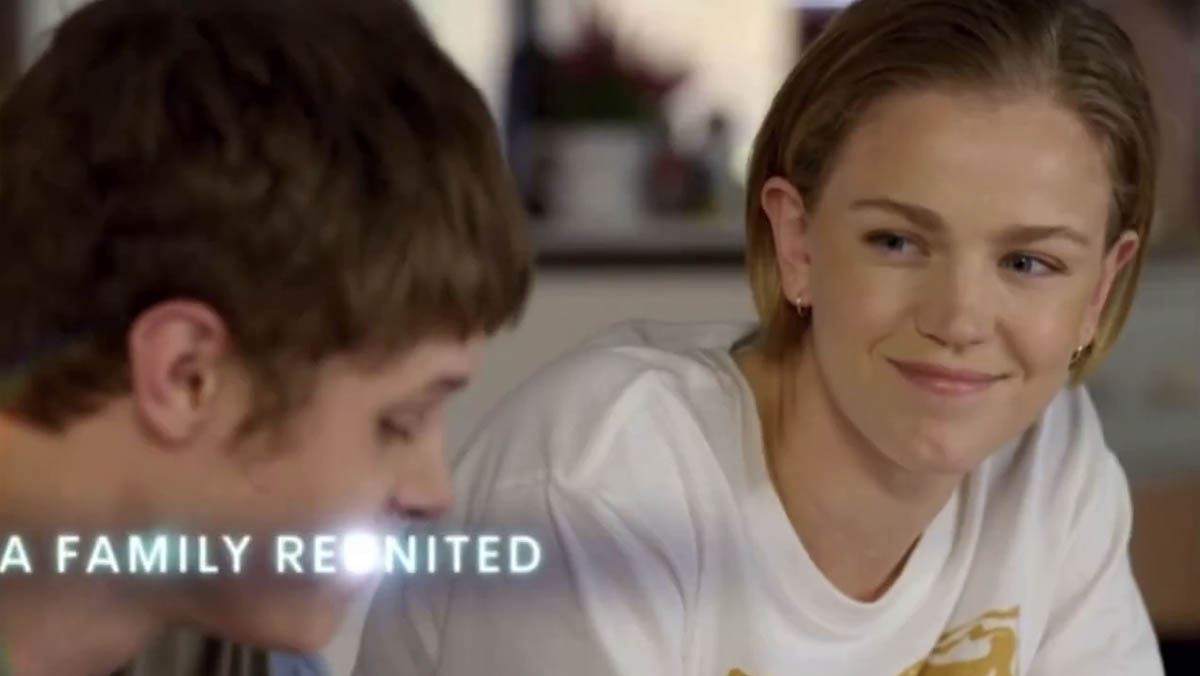 We're also treated to a shot of a battered old photo of Andrew and his beloved 'Ted," the teddy bear who Andrew was inseparable from when he grew up.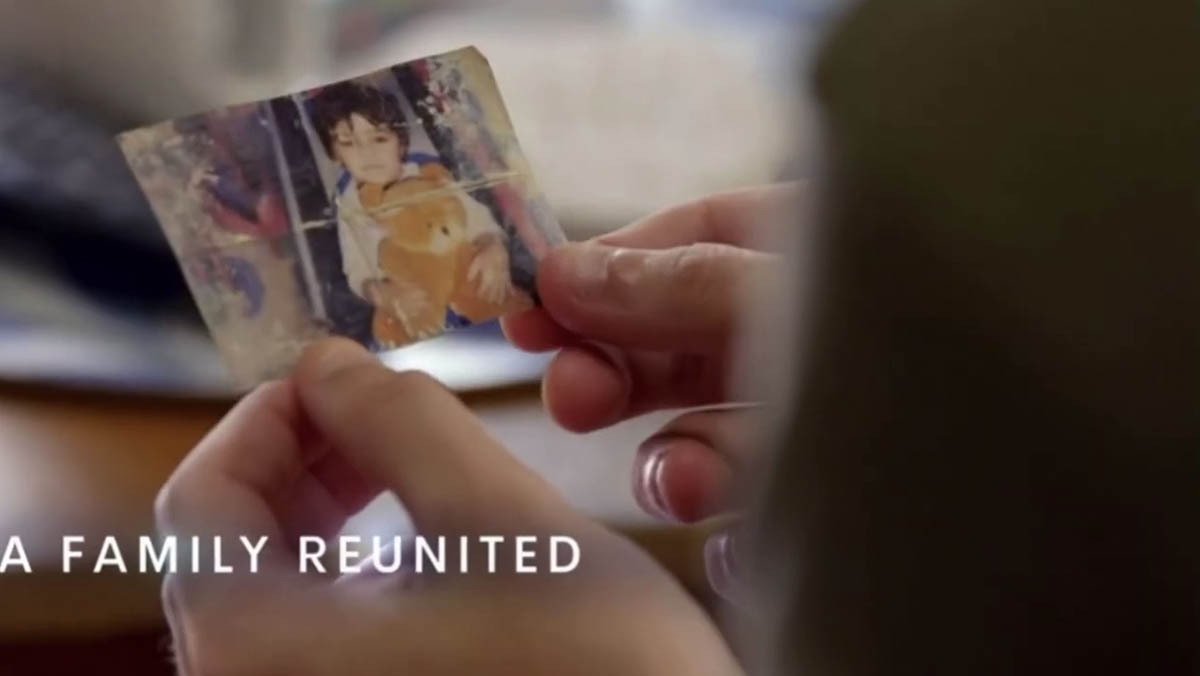 It was a mention of Ted which almost scuppered Margot's plan, as she stumbled when asked about him, so the fact that Tegan has a picture of Andrew and Ted suggests that she's the real deal.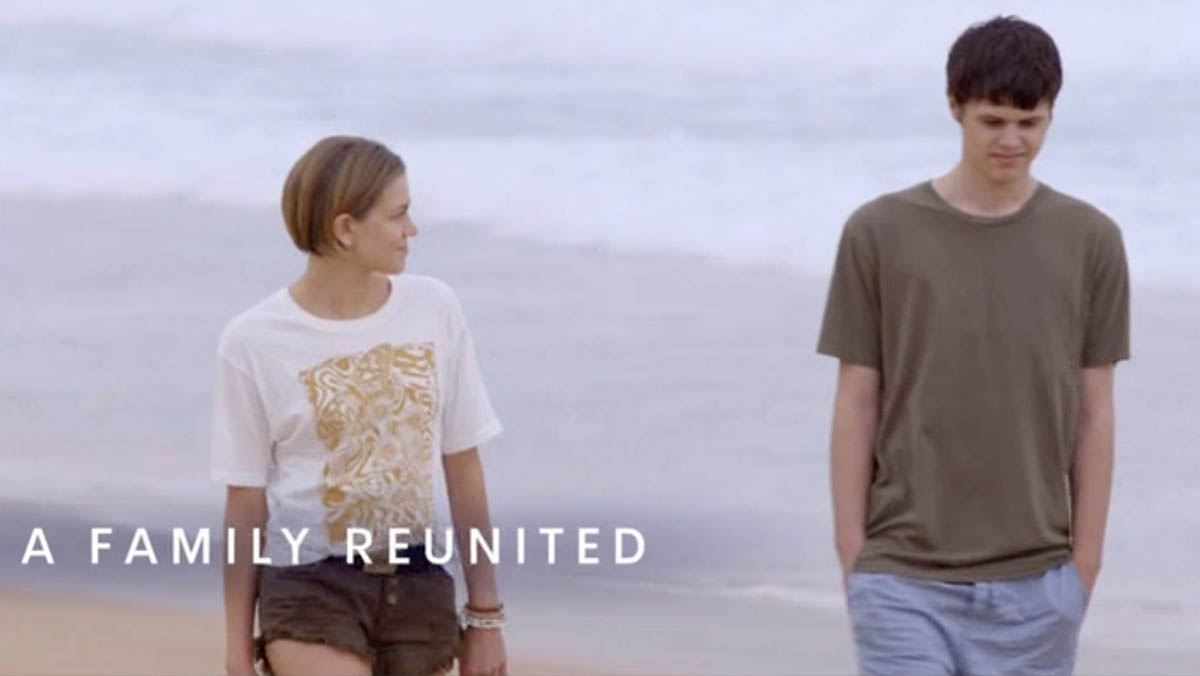 Tegan tells Leah: "This is our chance to start again, to have a happy life as a real family."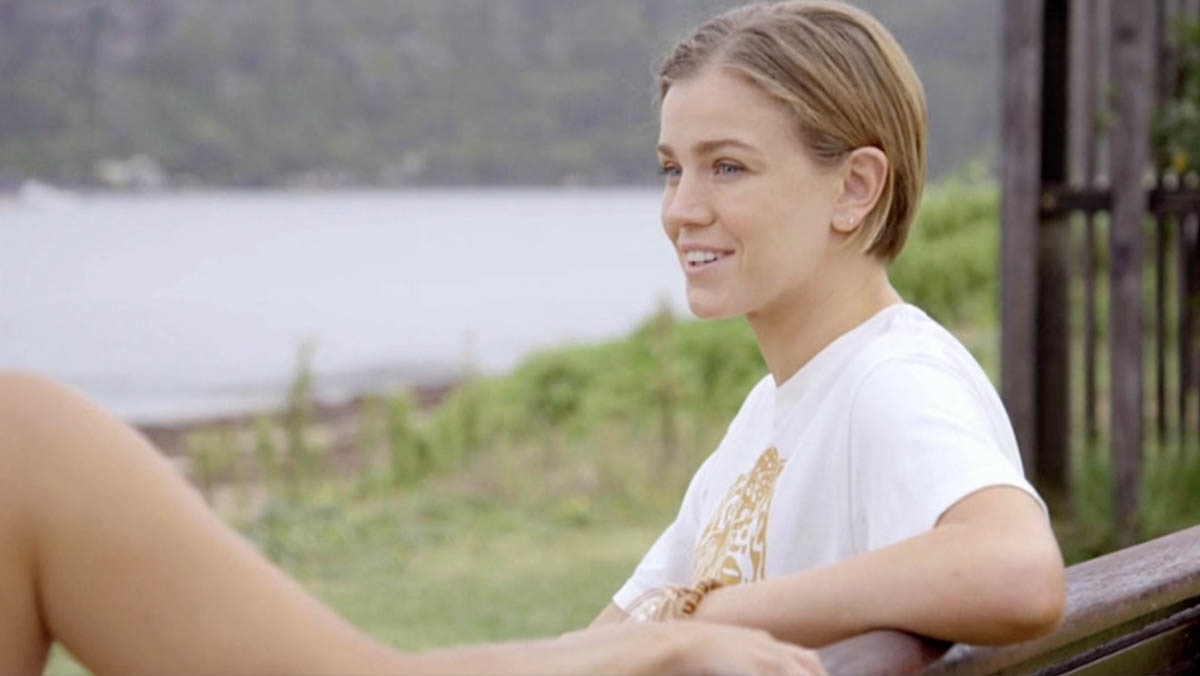 Leah seems shocked: "You want Andrew to come and live with you?"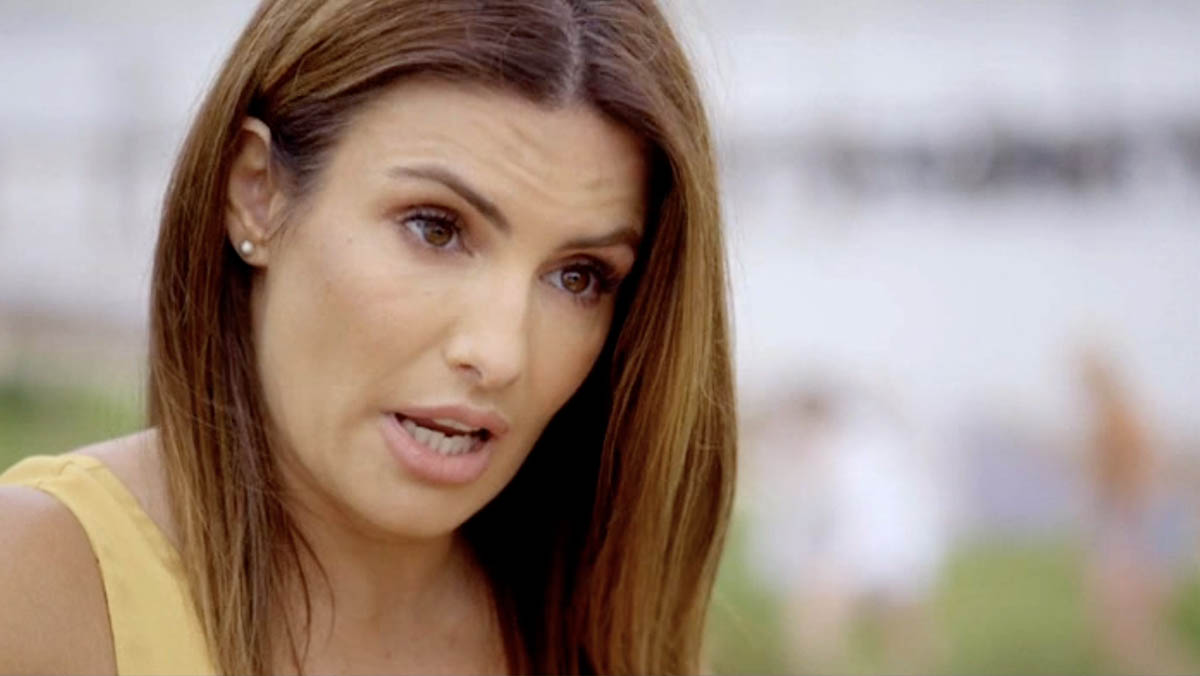 "That's what I'm hoping, yeah," Tegan responds with a smile.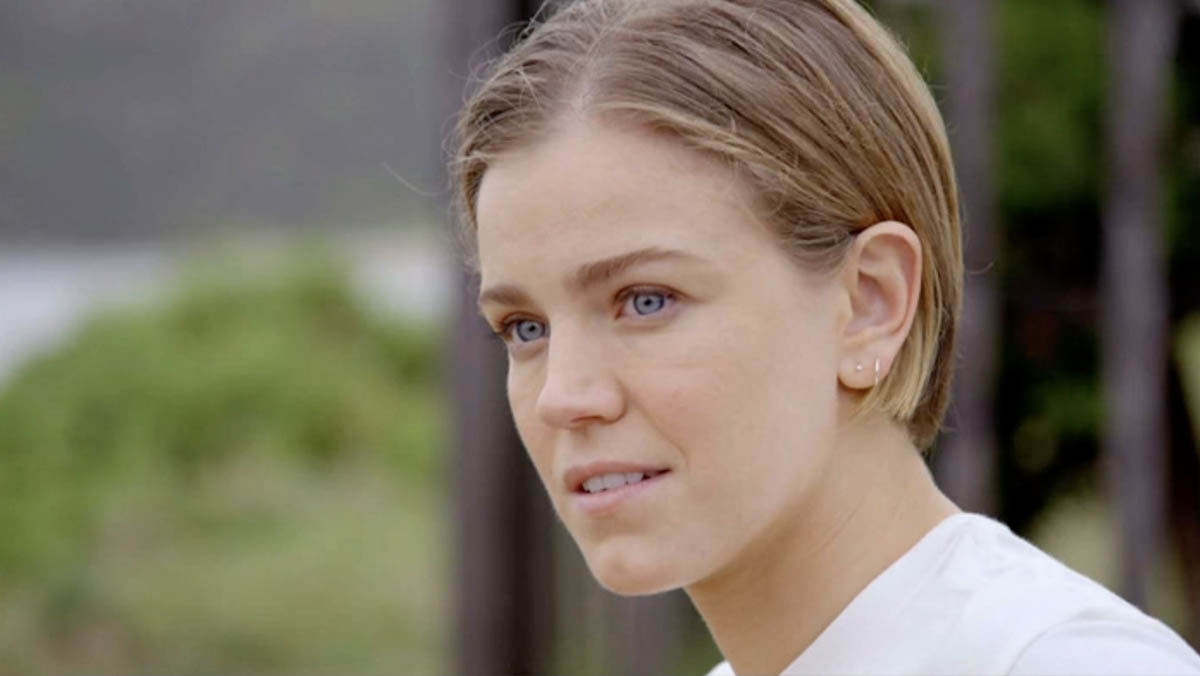 It's at that point that Justin's fear really kicks in.
"There is no way he's leaving with someone he doesn't know, not after last time!"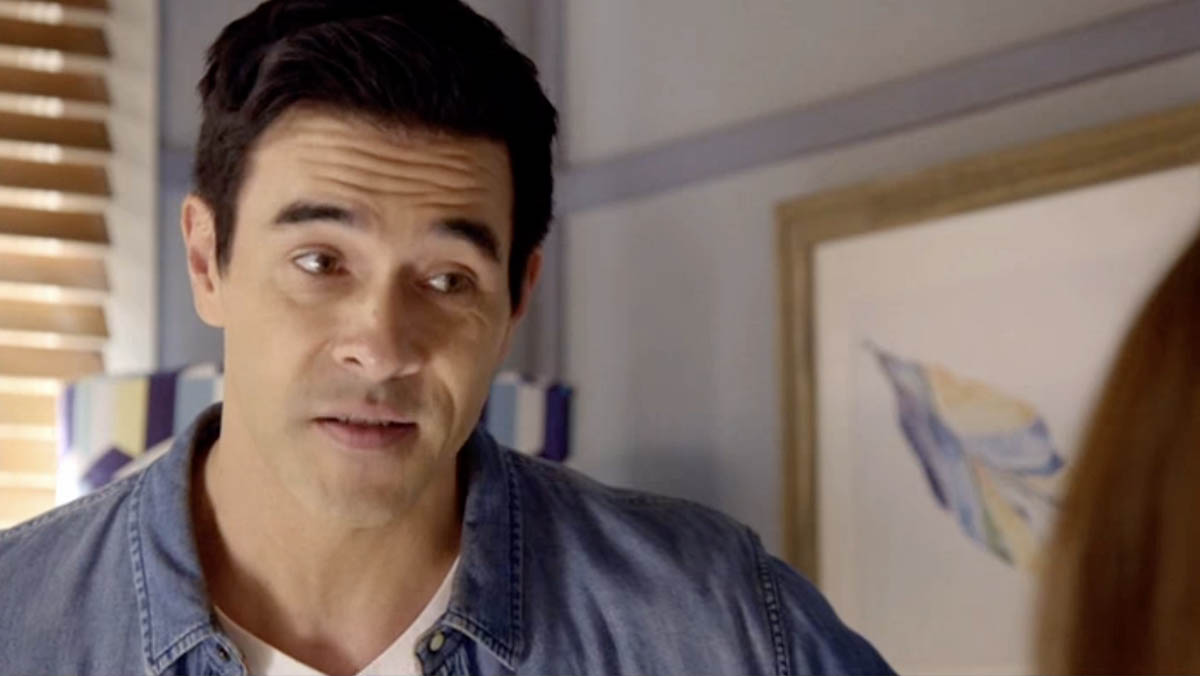 After a recap of the scenes in which Andrew left with the woman claiming to be his mother, the promo's voiceover asks of Justin: "He saved him. Now, why can't he let him go?"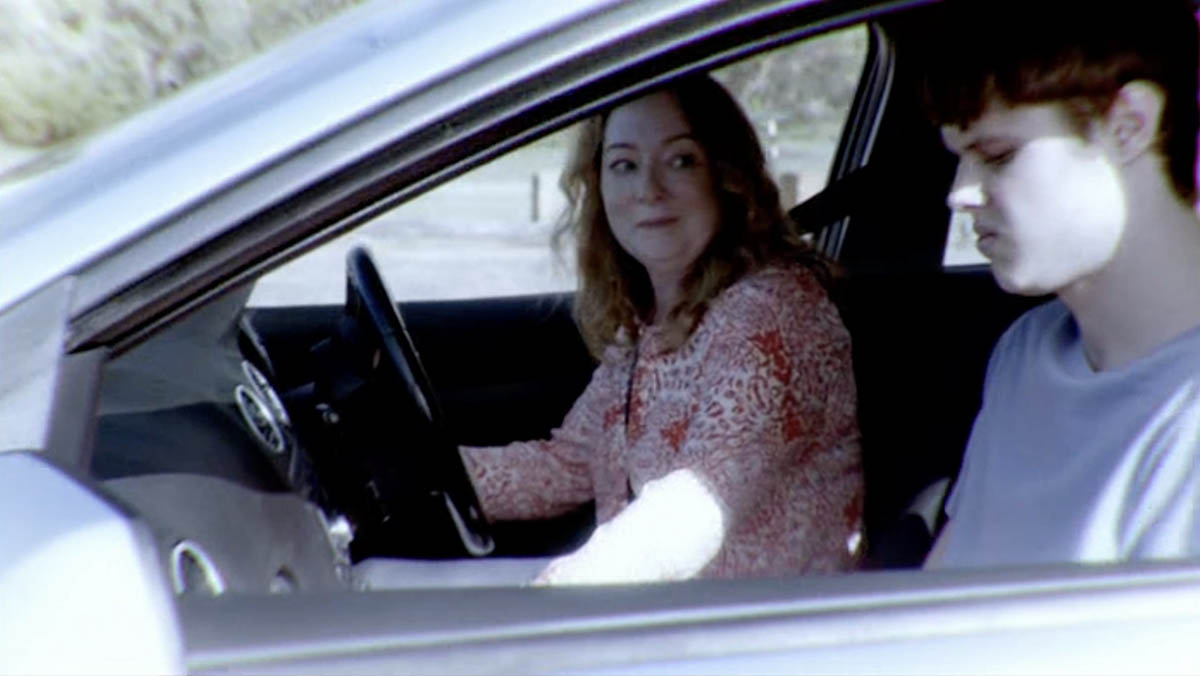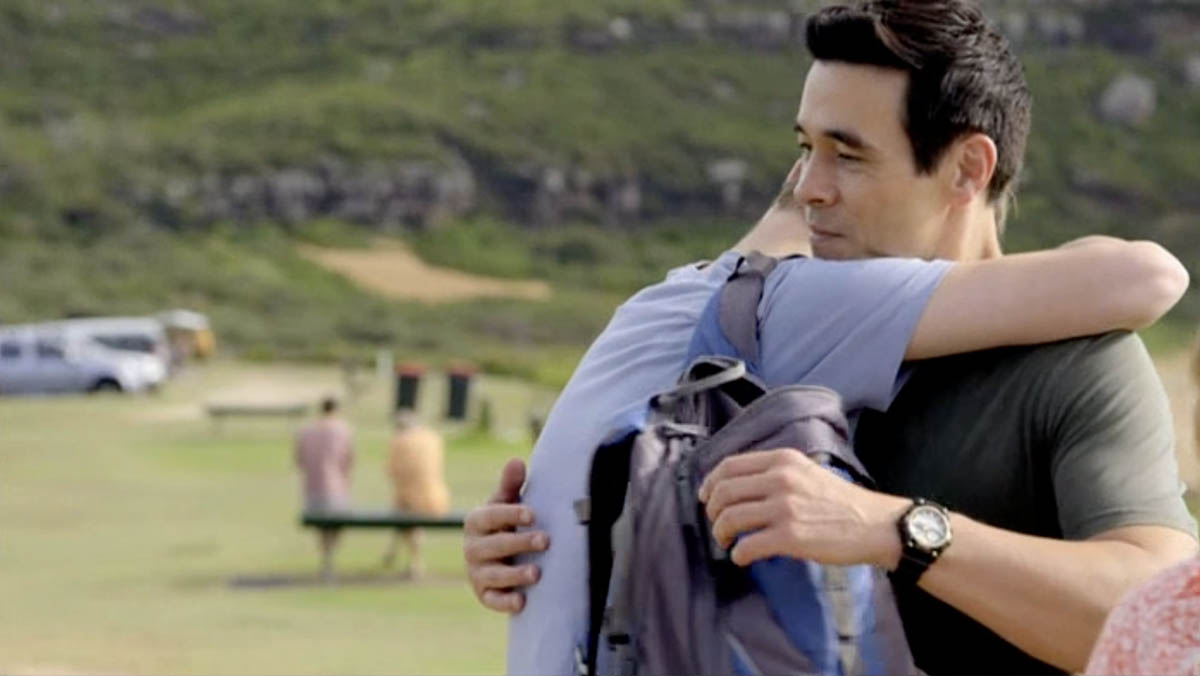 "We made the mistake of trusting someone before," Justin explains.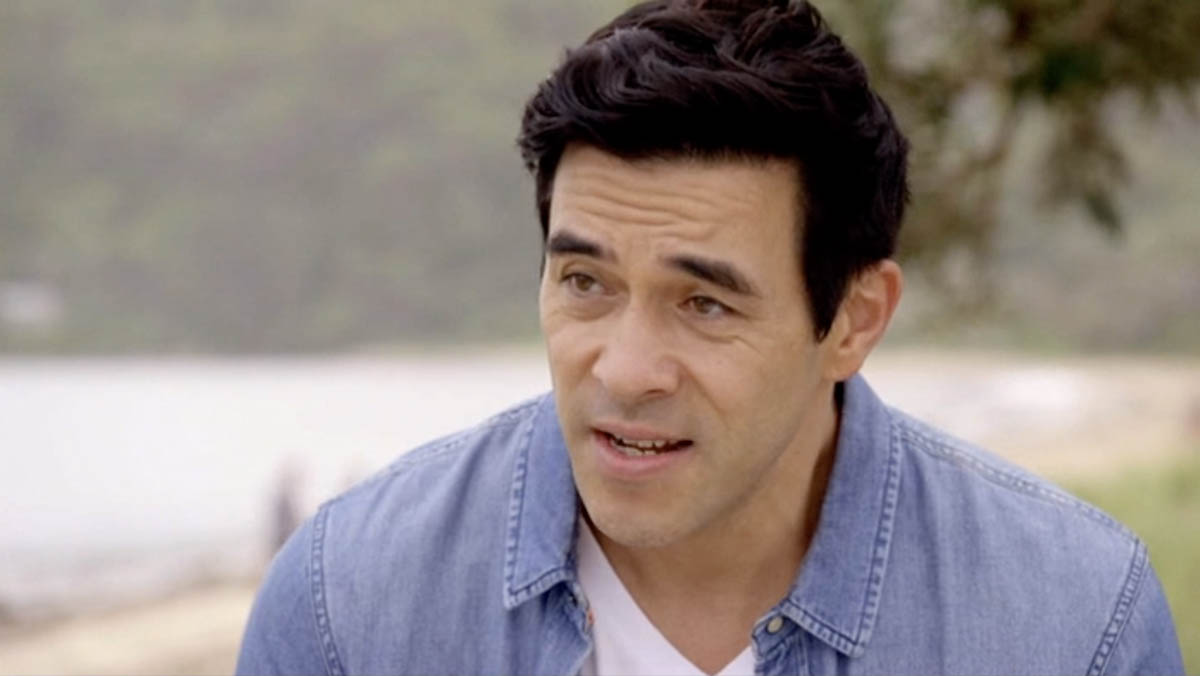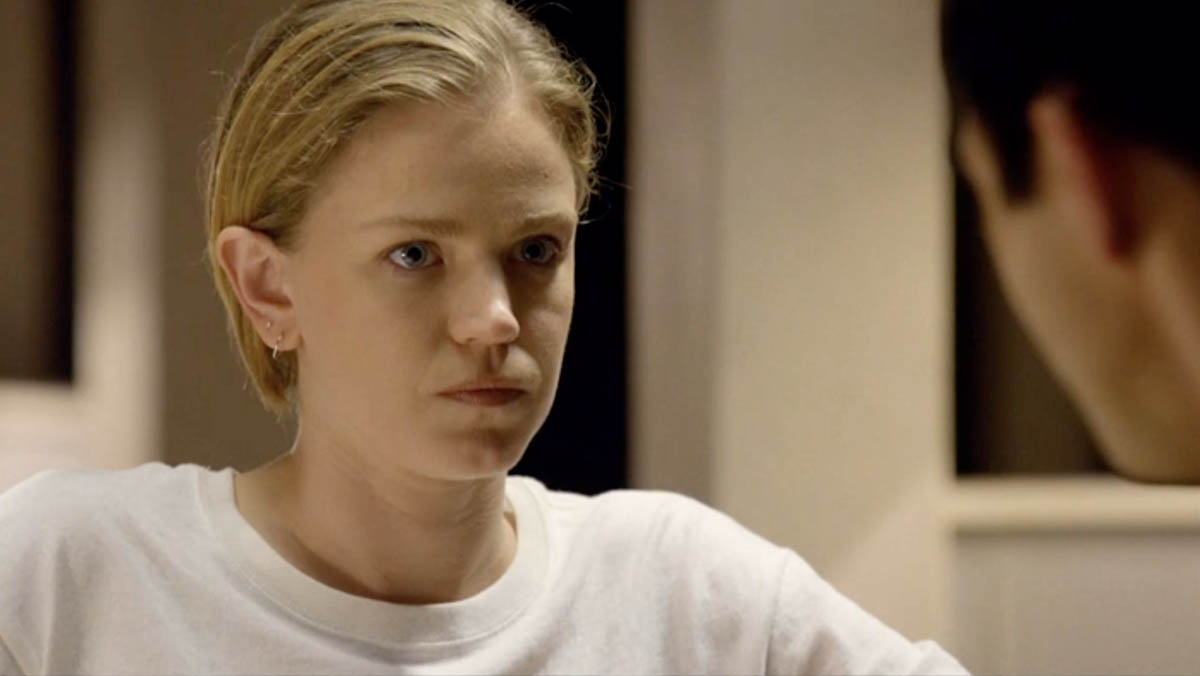 However, Leah is on Tegan's side.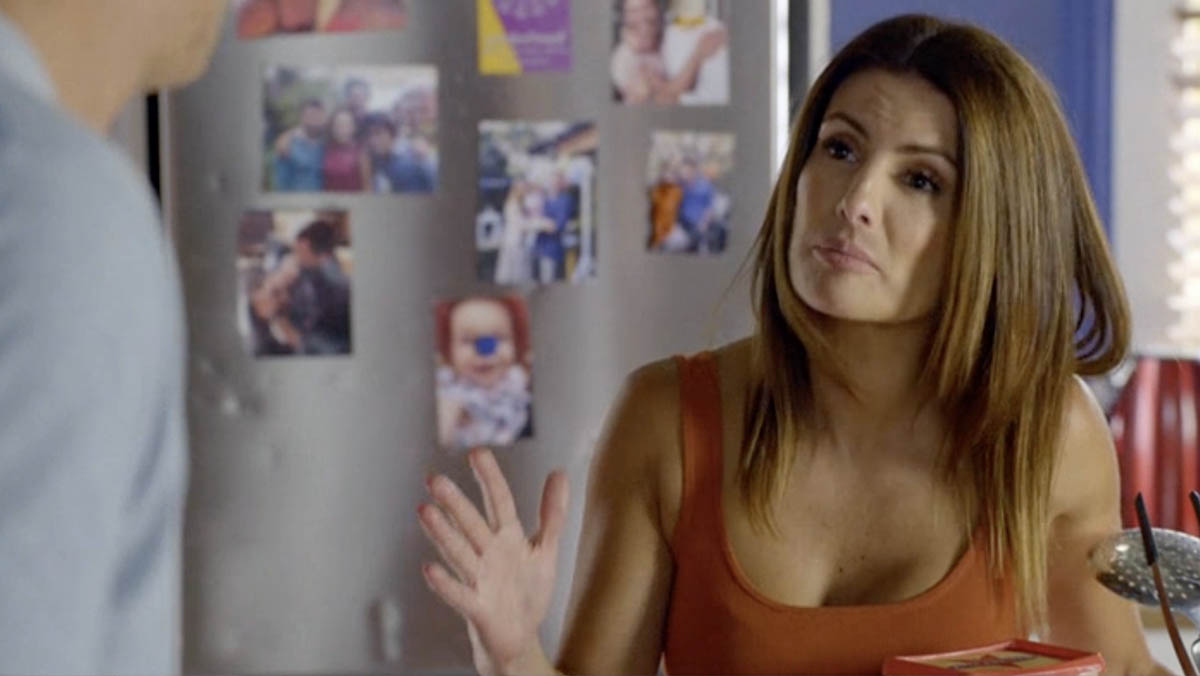 "She's Andrew's family. We need to back away and just give them some space."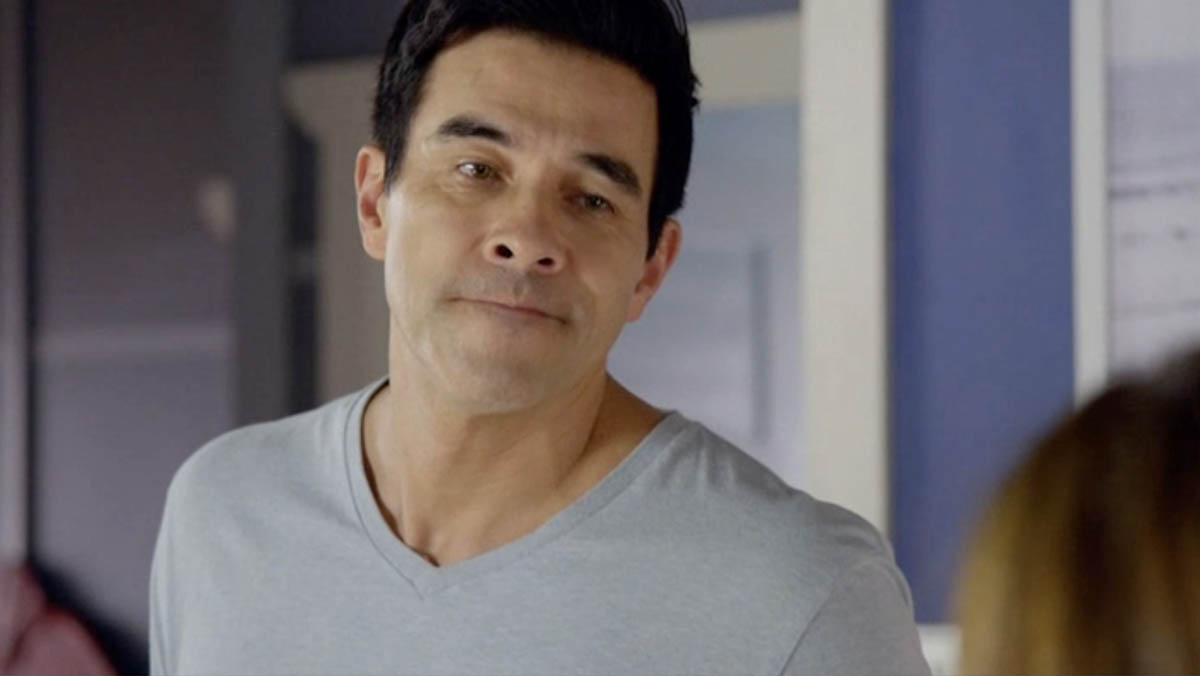 Will Justin learn to trust the newcomer and let Andrew reconnect with his half-sister?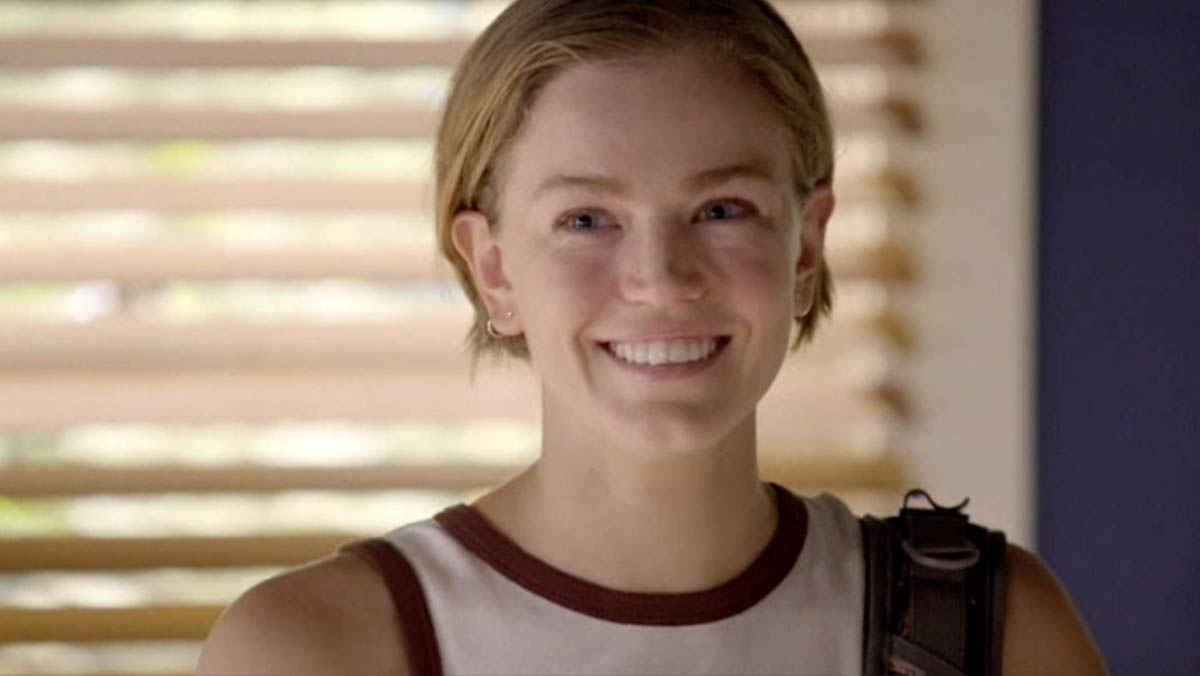 Tegan's arrival has been expected for a while.
We first previewed her arrival in our recent New faces and Goodbyes article in mid-May. At that point we knew that she shared a link to Andrew, but we now know her to be Andrew's half-sister.
Her arrival was revealed when a snippet of a script posted on Ada Nicodemou's Instagram showed part of an upcoming conversation between Tegan and Leah in the Morgan House.
The conversation details Andrew's progress, as Tegan tells Leah that things are going well with Andrew's social worker:
MORGAN HOUSE – AFTERNOON

LEAH, TEGAN

LEAH has poured TEGAN another cup of tea, discussing how things with the social worker went today.

1 TEGAN
In better news, she was really impressed with how far Andrew's social interactions has come.

2 LEAH
I'm very glad to hear that.

3 TEGAN
She was saying he's finally starting to engage with people – and that's all thanks to you.

LEAH is touched.

4 LEAH
Andrew picks things up fast – he's a smart boy.

5 TEGAN
The social worker … [illegible]
taking on his teaching… [illegible]
doable, given where Andrew… [illegible]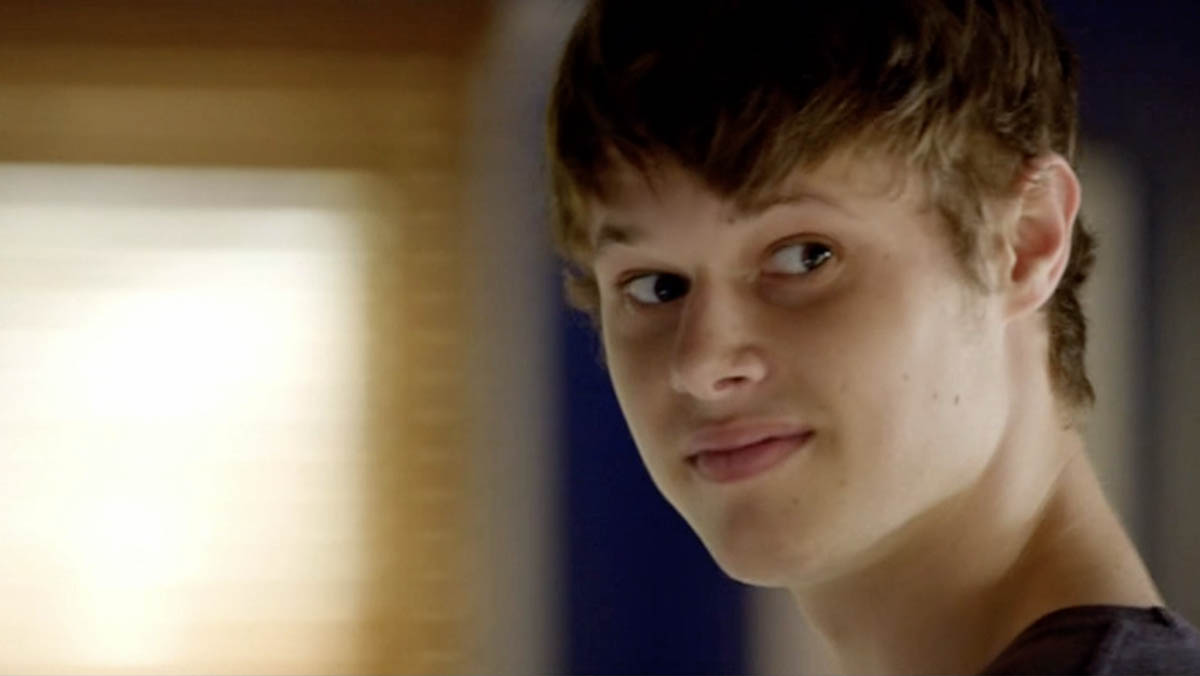 The episode the script pertains to should air around July, meaning Andrew will be sticking around for at least another month.
Sadly, it's believed that Joshua Hewson has already filmed his final scenes, meaning it's unlikely that Andrew or Tegan will be sticking around for the long term.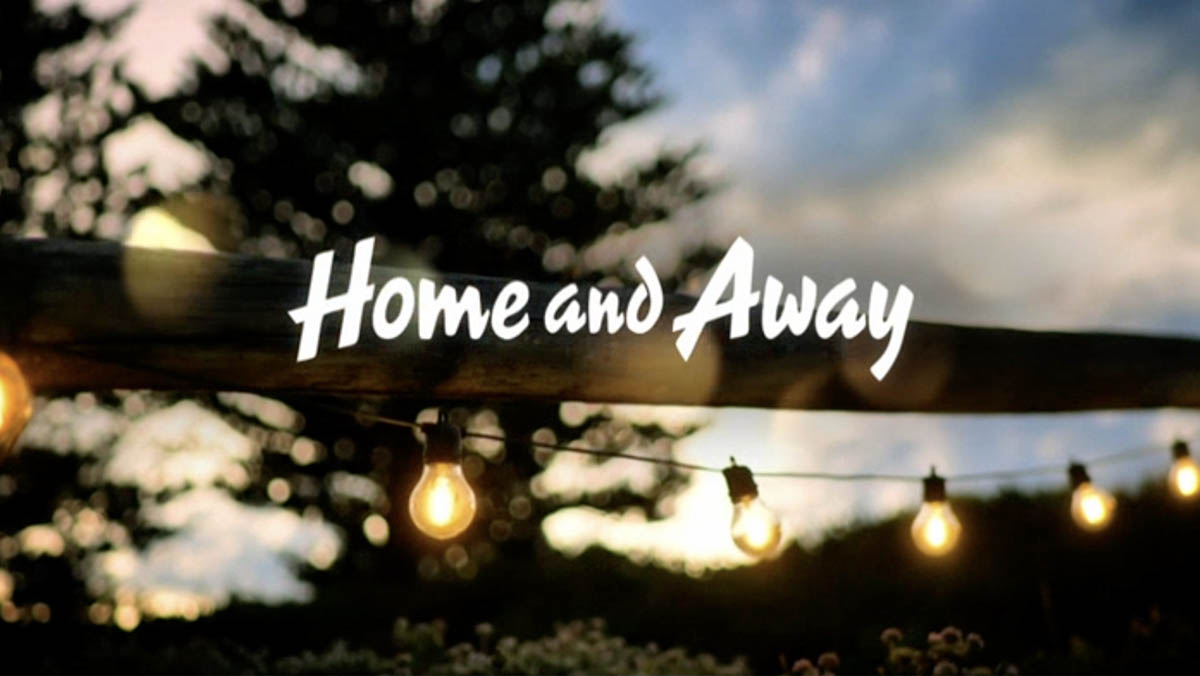 Tegan makes her debut in Australia on Monday, and UK viewers will see her two months later on Monday 21st August.
---
Monday 26th June (Episode 8066)
Bree struggles to trust Remi. Andrew's sister comes to town. Marilyn is offered a juicy deal.
Tuesday 27th June (Episode 8067)
Alf takes centre stage. Andrew connects with Tegan. Theo drops the ball. John cooks his dinner.
Wednesday 28th June (Episode 8068)
Lyrik swoop into the recording studio. Mercedes makes her move. Tane is not himself.
Thursday 29th June (Episode 8069)
Mali refuses help. Remi finds himself on a slippery slope. Tane opens up.
---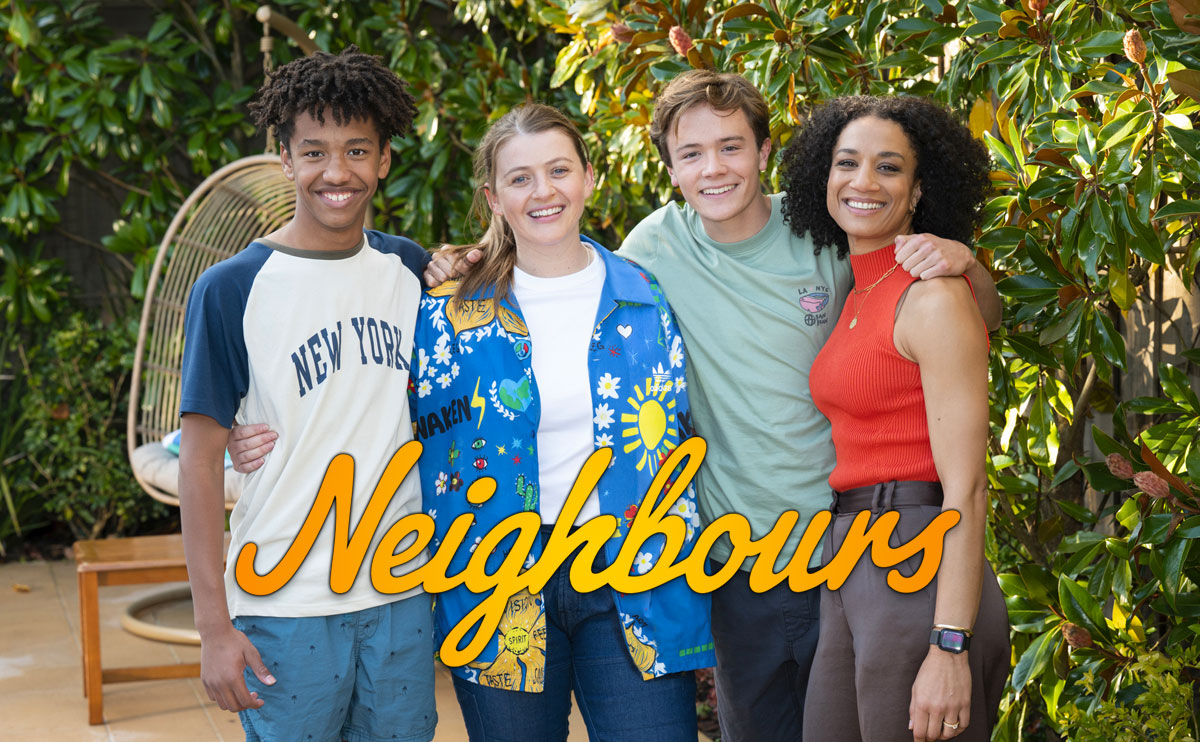 Neighbours has announced that it's returning in September, and has revealed a brand new family, the Varga-Murphys.
Spoilers in your inbox every weekend!