Home and Away Spoilers – Tane and Felicity talk leaving Summer Bay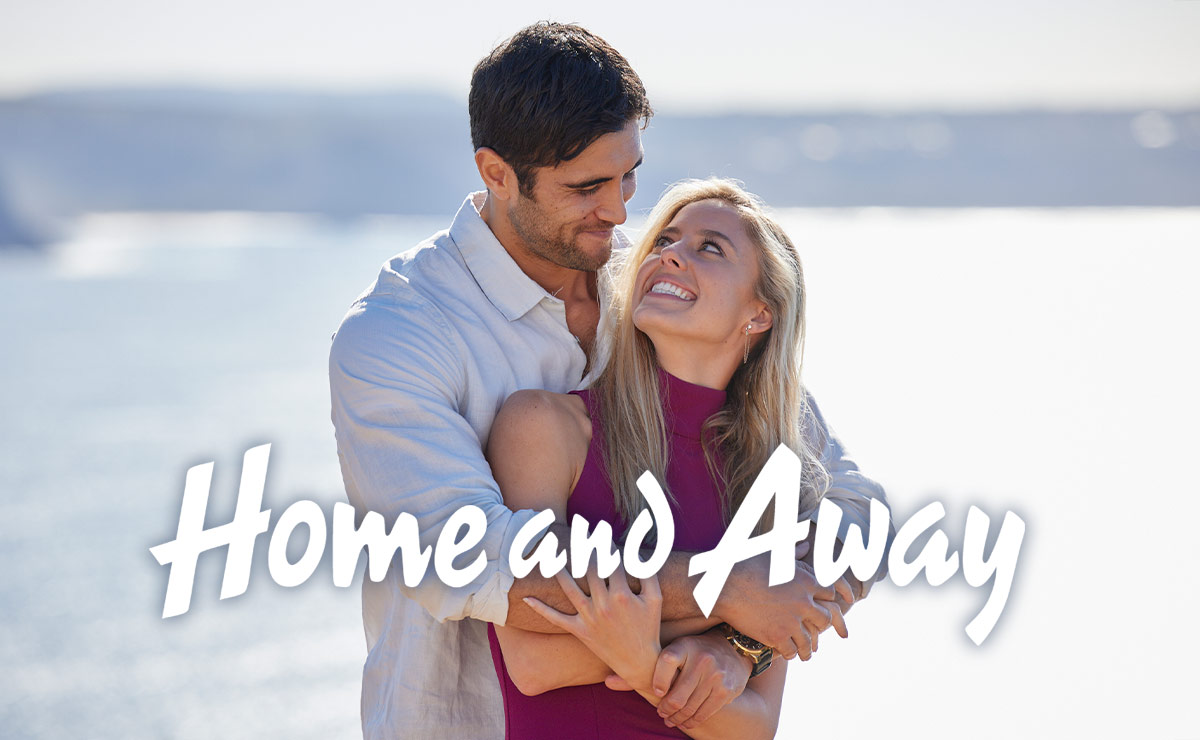 Coming up on Home and Away in Australia, as Felicity and Tane struggle in the aftermath of Flick's attack, the pair come to the conclusion that a fresh start is the best way forward.
Felicity (Jacqui Purvis) has been on a downward spiral since she was assaulted at the Battle of the Bands competition at the beginning of June.
She was drugged by an unseen attacker, who spiked her drink at the competition where Lyrik were competing to win a $20,000 prize.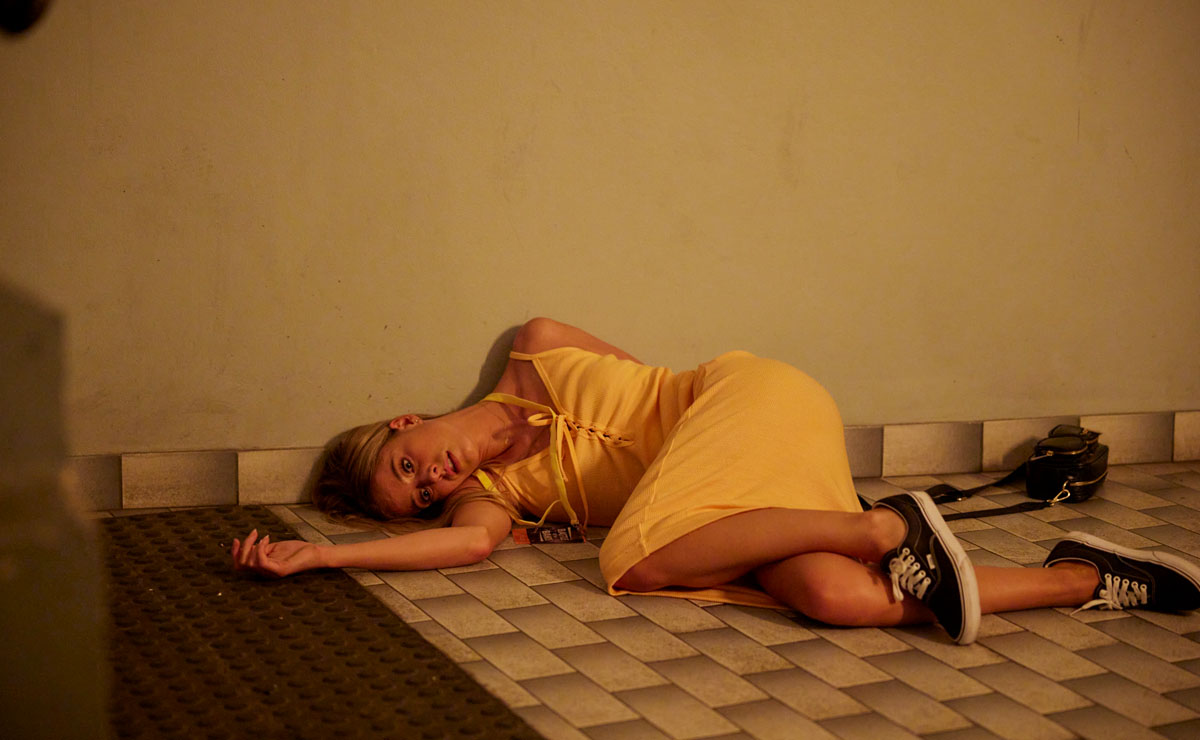 To make matters worse, her attacker soon began blackmailing her, threatening to upload a video of her attack to the internet if she didn't pay him rapidly increasing sums of money.
Tane (Ethan Browne) pleaded with Felicity not to give in to her attacker's demands, knowing that he would simply come back asking for more. Yet Flick went behind his back, borrowing the money from Cash (Nicholas Cartwright) after telling him that she was having financial issues.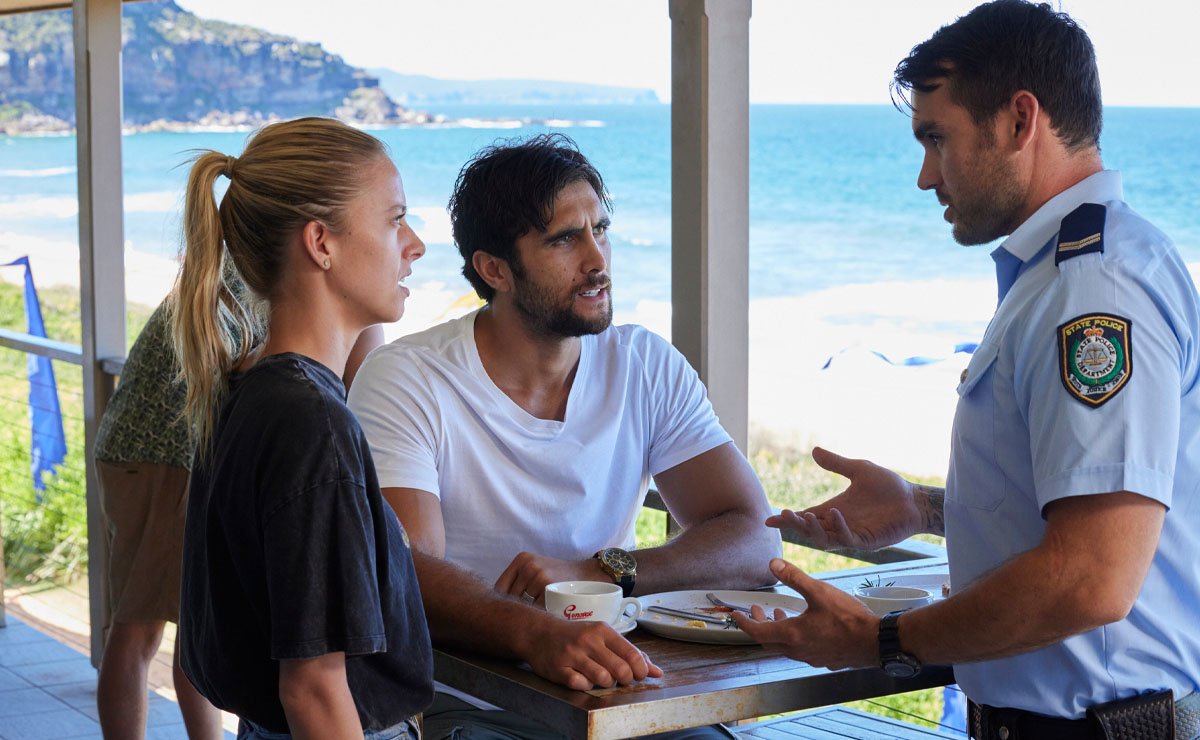 When the attacker requested $20,000, Flick knew she'd made a mistake. Fed up of feeling like the victim, she set up a trap, organising to place the money in a bin at nearby Brookes Point where the man would then collect it.
She kept Tane in the dark as she set off alone and dropped off a bag that actually contained scrap paper and leaflets. She hid in her car, and when the assailant went to collect the 'money', she managed to take the crucial photos that would confirm his identity and bring him to justice.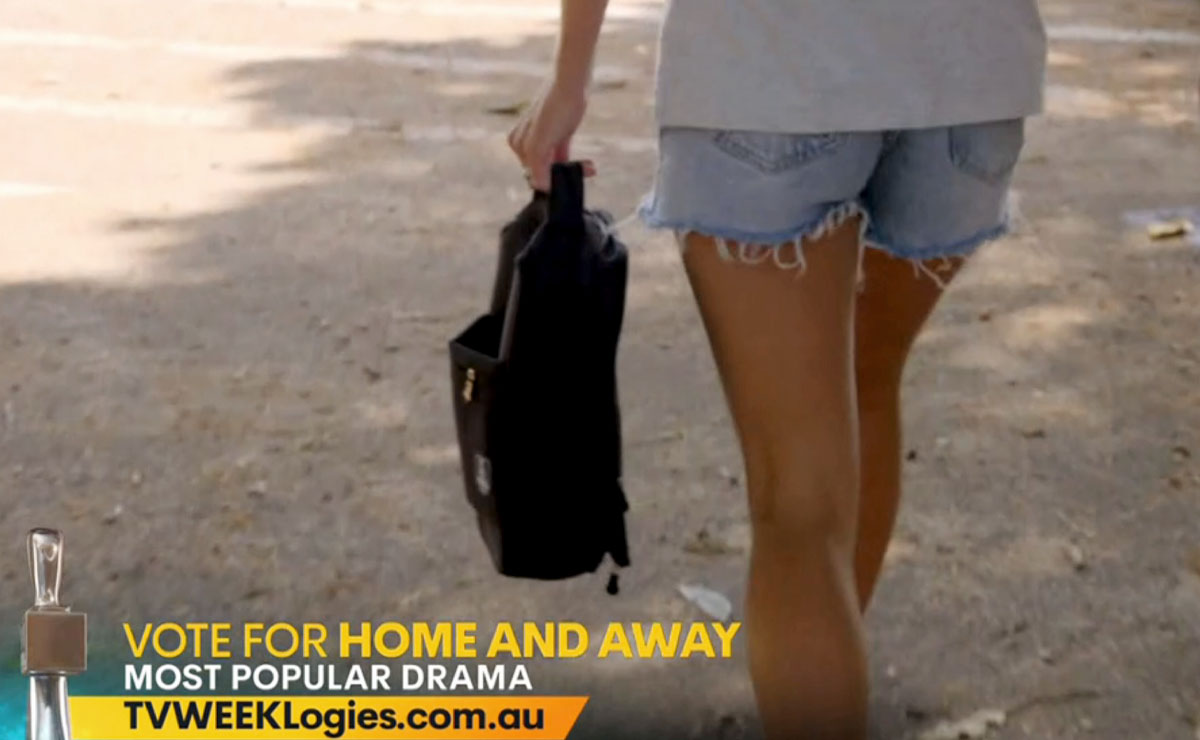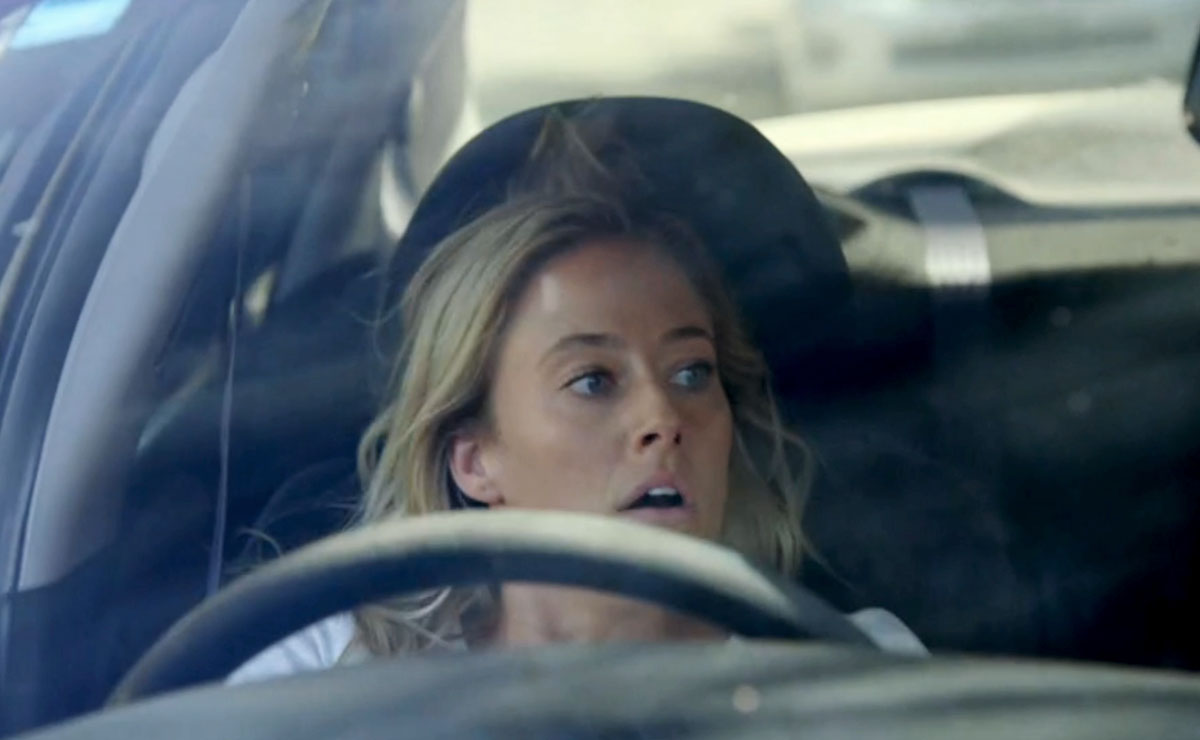 Jeremy (James Dyke), as we now know him, was quickly tracked down and arrested. The police found photos and videos of numerous other victims, and, after pleading guilty, he was set for a lengthy stint in jail. What's more, his guilty plea meant that Flick wouldn't have to testify in court – she was finally free.
That was until Jeremy requested to meet her!
Felicity's attacker wanted to take part in a restorative justice programme, which meant the pair sitting down together with a mediator. Just after Flick received a call letting her know, Tane left for Summer Bay for New Zealand after learning that Gemma (Bree Peters) had been involved in an accident.
Flick knew that Tane would stay in the bay if she told him about Jeremy's demand, so she kept him in the dark once again. While he was away, she made the difficult decision to meet Jeremy, hoping it would help her fill in the blanks from a night she could barely recall.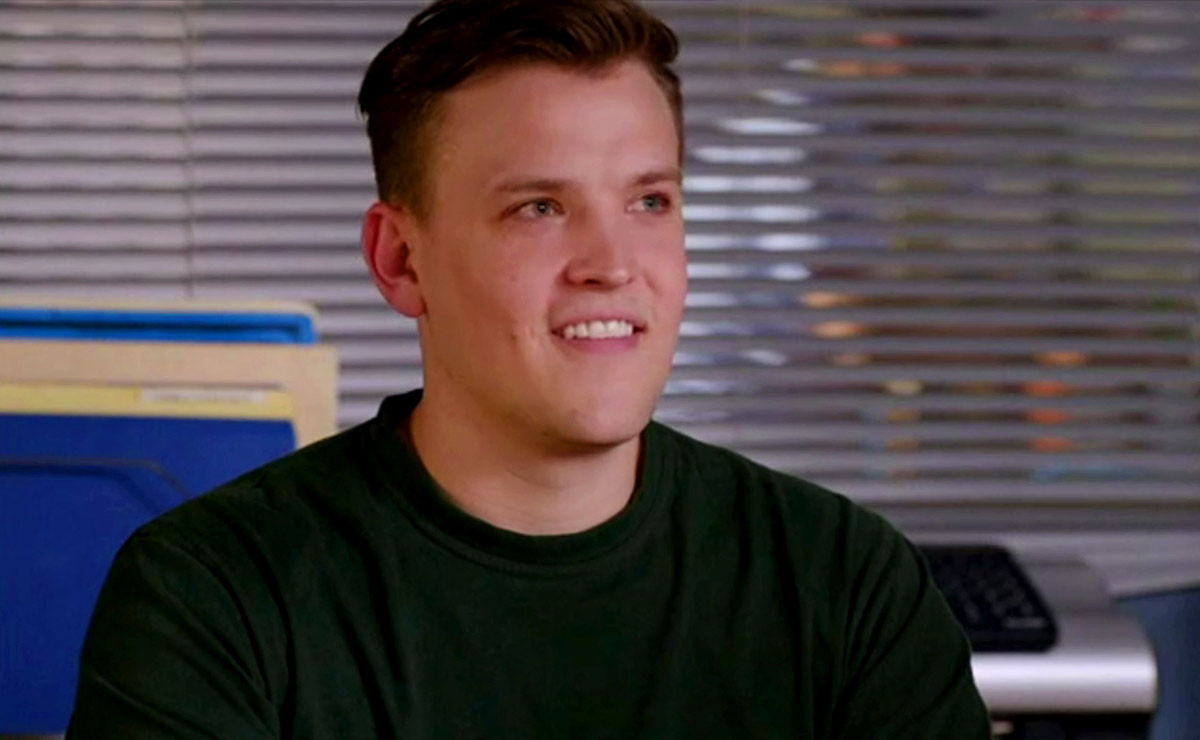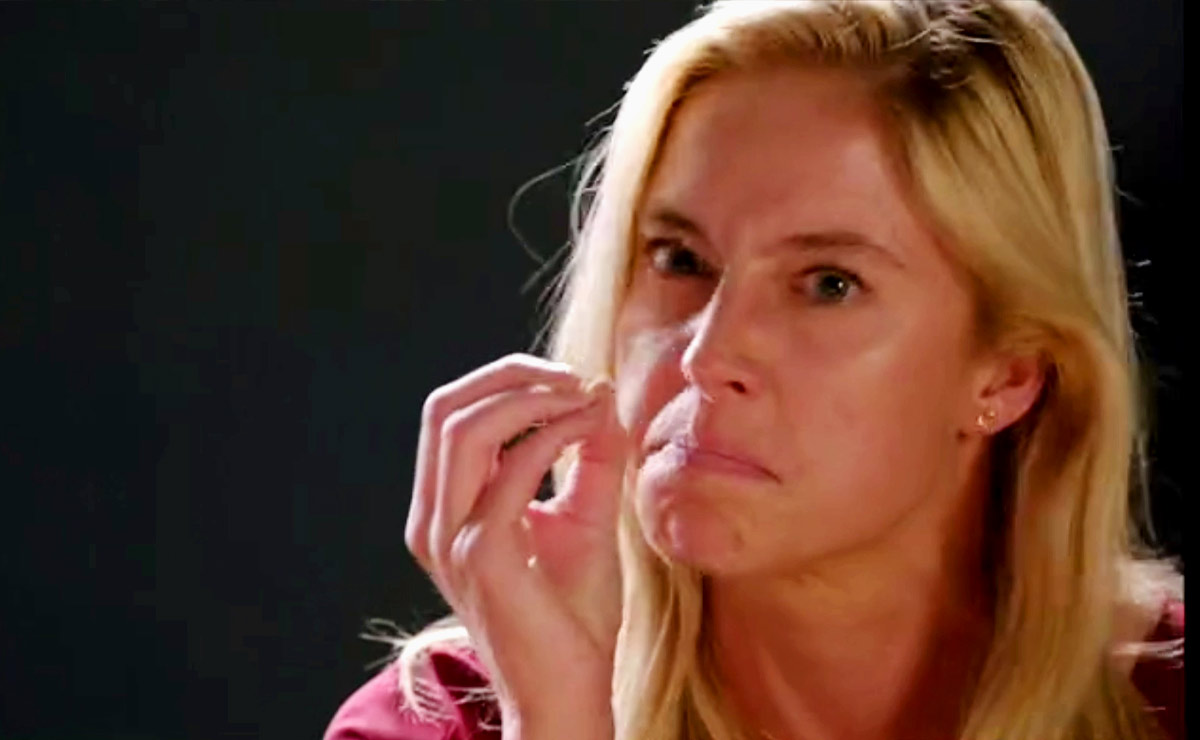 When Tane returned to Summer Bay the following week, he was astounded to learn that Flick had agreed to meet her attacker, and upset that she'd kept the development from him.
She later explained that she knew he would try and stop her, and that she had to deal with this her own way.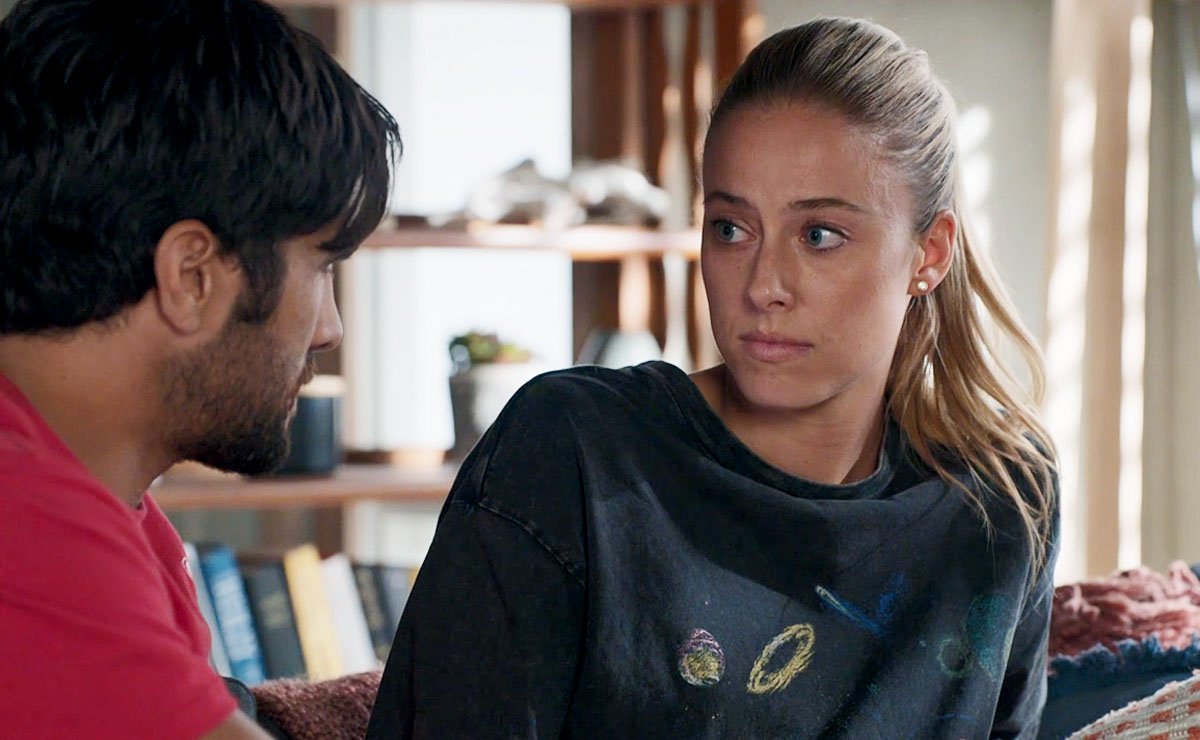 This week, the pair attempt to move on from their latest struggle.
According to TV Week, Tane's recent visit to New Zealand has been playing on his mind since he got back. He's been missing his whānau back home, and that, combined with Felicity's recent trauma, makes him think that a move across the Tazman could be just what the pair need.
However, he's first got to tell Felicity.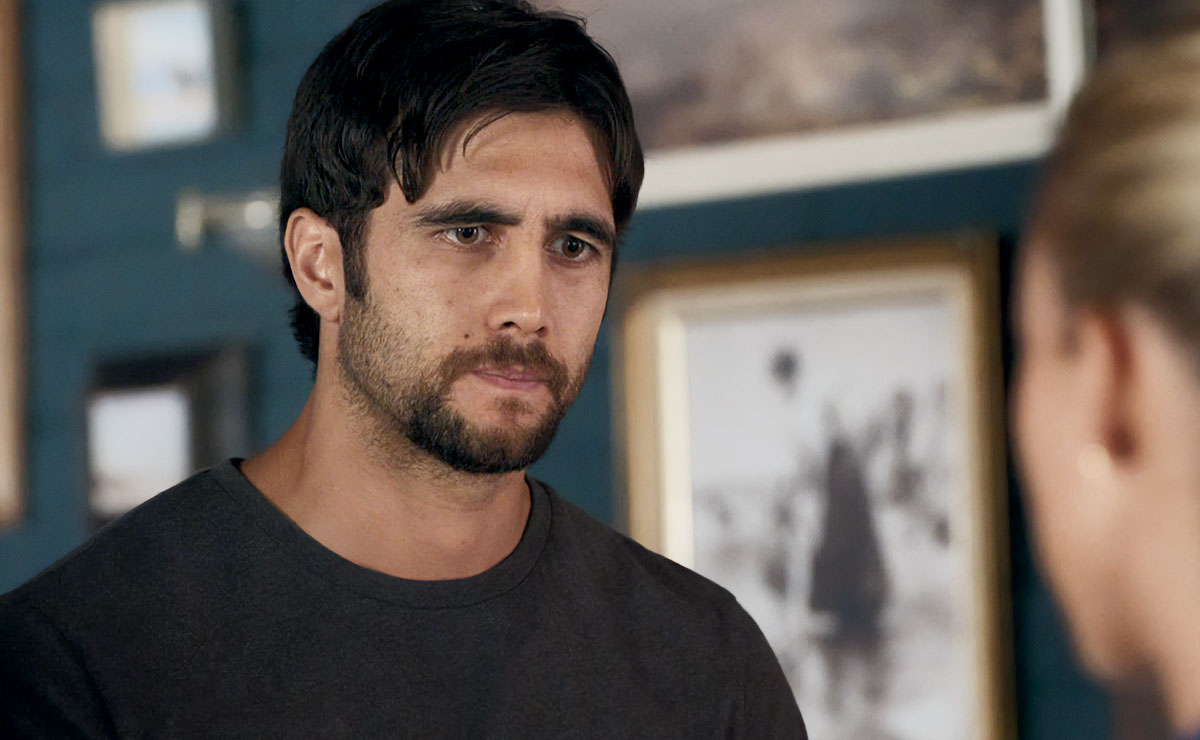 When he tells her he's got something important to talk about, Felicity immediately assumes he wants to reopen the conversation around having kids, and she's definitely not feeling ready for that. She quickly scarpers, and when she returns later on, she's hoping Tane has forgotten all about it – but he hasn't.
He finally reveals that his grand plan is actually a move to New Zealand, and Felicity is stunned – what about the life they've been building in Summer Bay?
"Tane's recent visit to NZ made him realise how much he's missing home and how wonderful it would be to settle down with Felicity to raise children," Ethan Brown told TV Week. "But Flick is hesitant."
Tane explains that he's been missing home and his connection to the country, and Felicity cautiously agrees to give it some thought.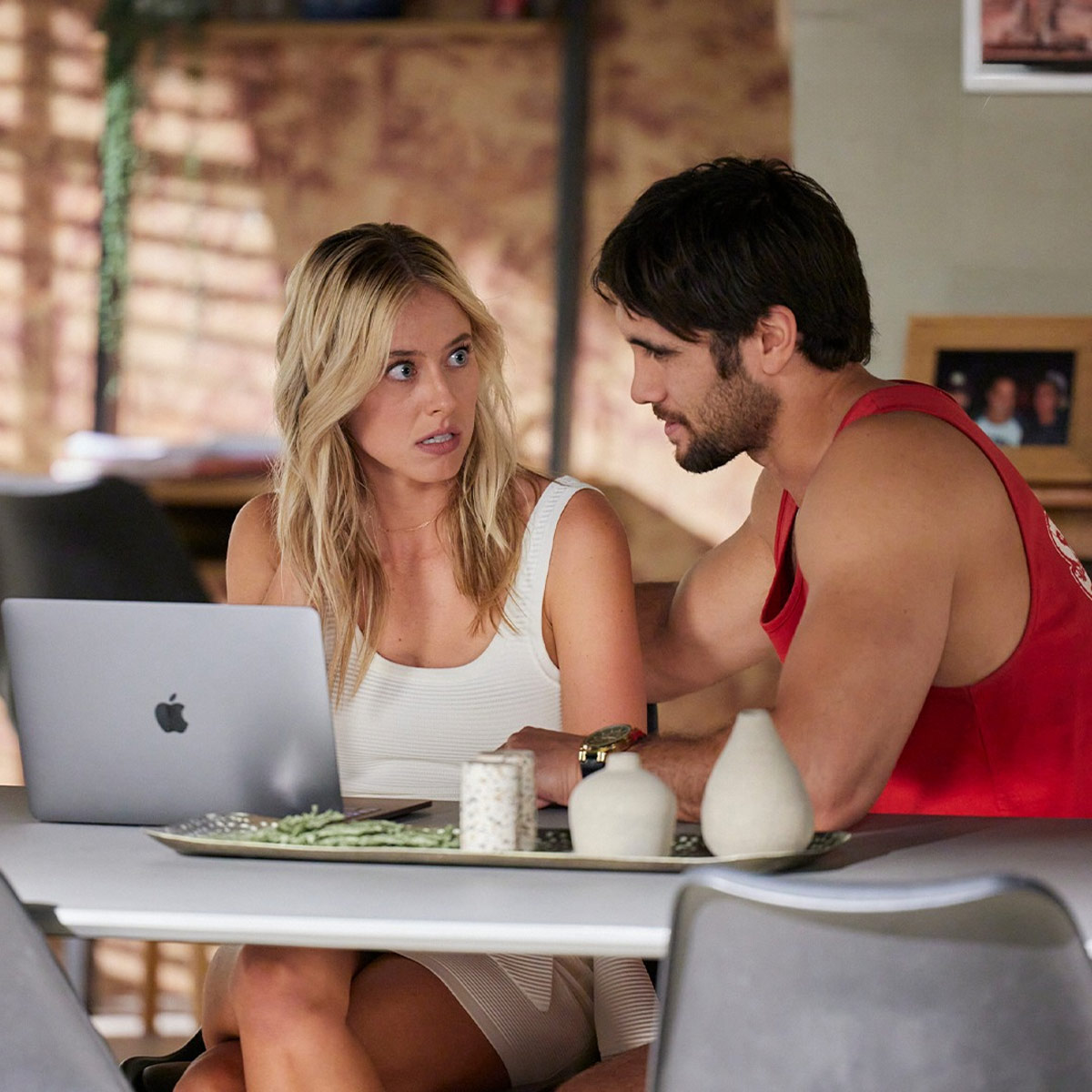 Yet for Tane, this isn't just a wild idea, and he's already got a detailed plan.
In an attempt to convince her, Tane shows Felicity photos of the plot of land he wants to buy, somewhere that they could make their own. It's within their price range and close to Tane's family – it's perfect.
The photos do the job and Felicity's sold – they're moving to New Zealand!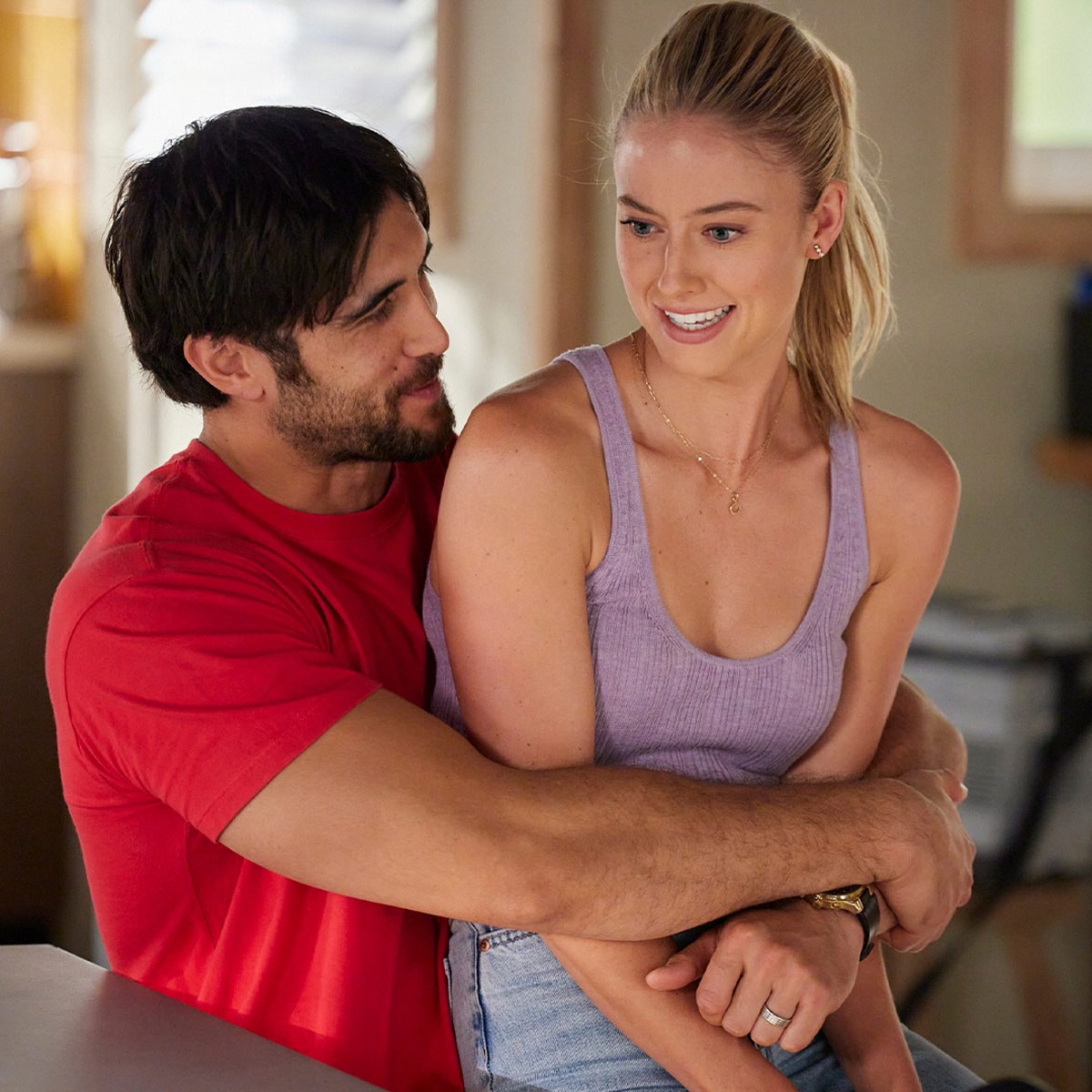 Is this really goodbye for Tane and Felicity?
Read on to find out…
.
.
.
Well, thankfully we can confirm that this isn't the end of the pair's time in Summer Bay.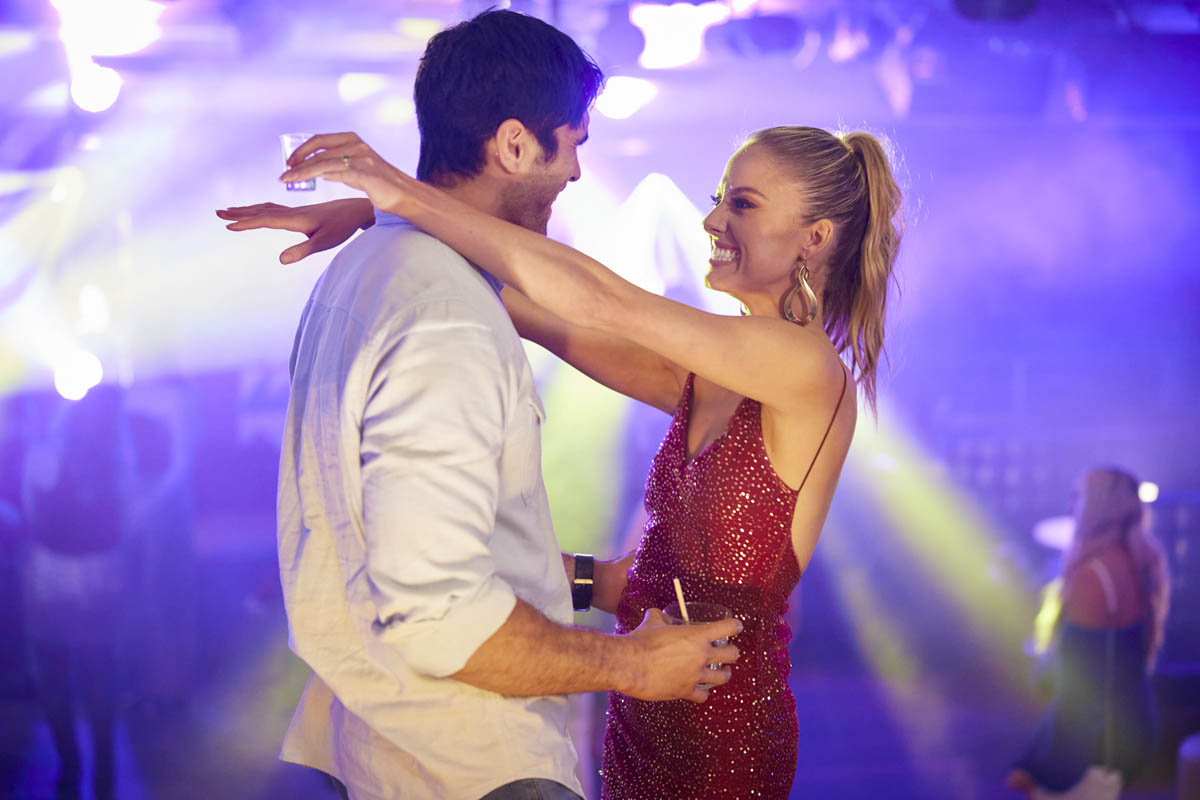 Jacqui Purvis and Ethan Browne have both been spotted filming in recent weeks, meaning Flick and Tane will be on screen for some time to come. In fact, the pair are set to play a part in this year's season finale as they attend a big event which appears to involve most of the bay.
Pictures posted from filming in the last week of July show a formal occasion set up on the grass adjacent to the surf club, with cast members including Emily Symons, James Stewart, Ray Meagher, Ethan Browne, Kyle Shilling and Shane Withington present (Marilyn, Justin, Alf, Tane, Mali and John).
Photos posted by Emily Symons show that red is very much the theme of the occasion, with Marilyn sporting a red jacket, Justin wearing a red shirt and flower in his lapel, Tane suaving it up in a crimson jacket, and even Alf sporting a red bow tie.
Paparazzi photos later confirmed Jacqui Purvis's attendance, along with that of Angelina Thompson (Kirby) and Matt Evans (Theo), who are set to perform together, suggesting that Lyrik's former frontman and songwriter will have put their issues aside by the end of the year.
New addition to the cast Jessica Redmayne (Harper) was also filming for the event, along with Lynne McGranger (Irene) and Luke Van Os (Xander).
The timing would indicate that the filming is for episodes surrounding the season finale, with this apparently being confirmed to visitors on the Home and Away Tour.
Although a wedding has been the obvious conclusion drawn by many for the formal event, both those on the tour and actor Shane Withington have denied this to be the case.
For more on this and what else is to come before the end of the year, check out our recent spoiler article.
---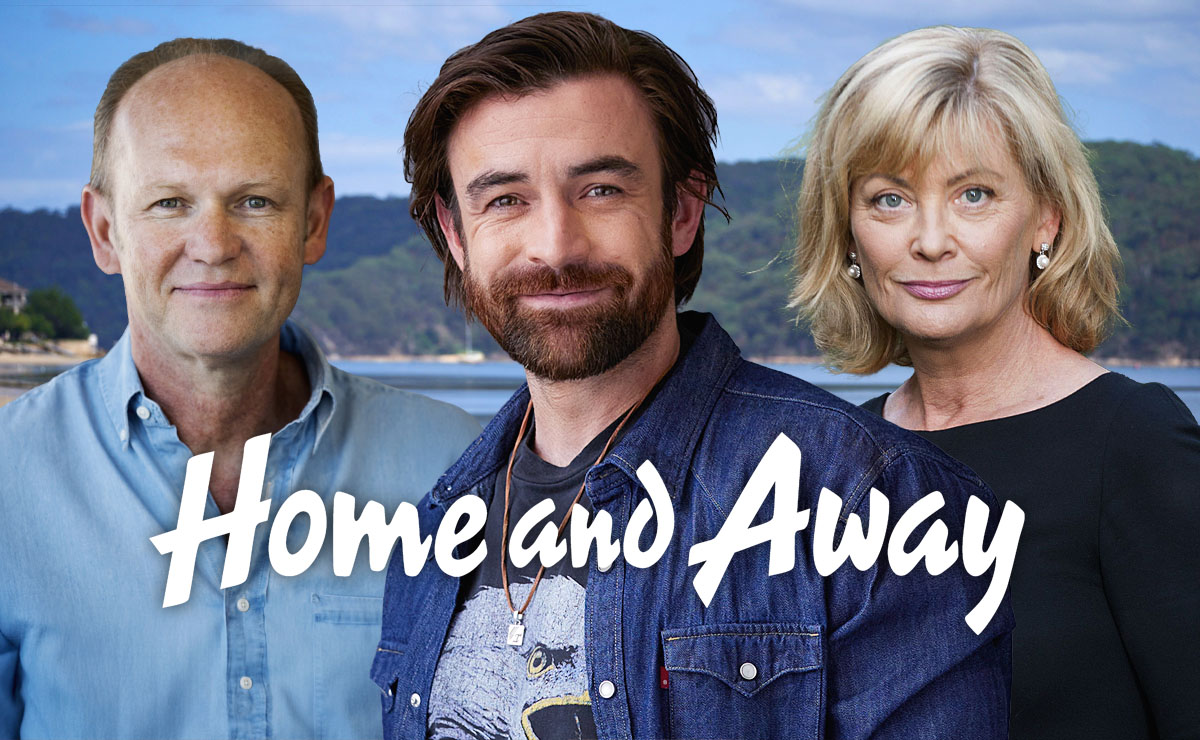 Get ready to meet the folks of another Summer Bay resident, with the show set to introduce the oft-mentioned parents of Remi Carter.
---
PLEASE NOTE: There are only three episodes airing this week, with no episode scheduled for Thursday 7th September due to AFL coverage on Seven
Monday 4th September (Episode 8113)
Eden and Remi are lost for inspiration. Marilyn fears she's lost a friend. Rose defines her parents' separation.
Tuesday 5th September (Episode 8114)
Felicity runs from her problems. Eden and Remi face their reality. Irene uncovers Harper's secret.
Wednesday 6th September (Episode 8115)
Kirby is conflicted. Irene chooses to protect Dana. Tane plots his future with Felicity.
Monday 11th September (Episode 8116)
Cash chases a lead. Harper fears for her sister's safety. Tane and Felicity plan for their future.
Tuesday 12th September (Episode 8117)
Cash embarks on a rescue mission. Dana's life hangs by a thread. Madden enacts a deadly plan. Rose has a truth bomb for Irene.
---
Next week on Home and Away in Australia, Cash and Detective Madden will go head to head in a dramatic showdown, as Cash tries to rescue Dana from his clutches.
Spoilers in your inbox every weekend!