Home and Away welcomes new characters Dana and Harper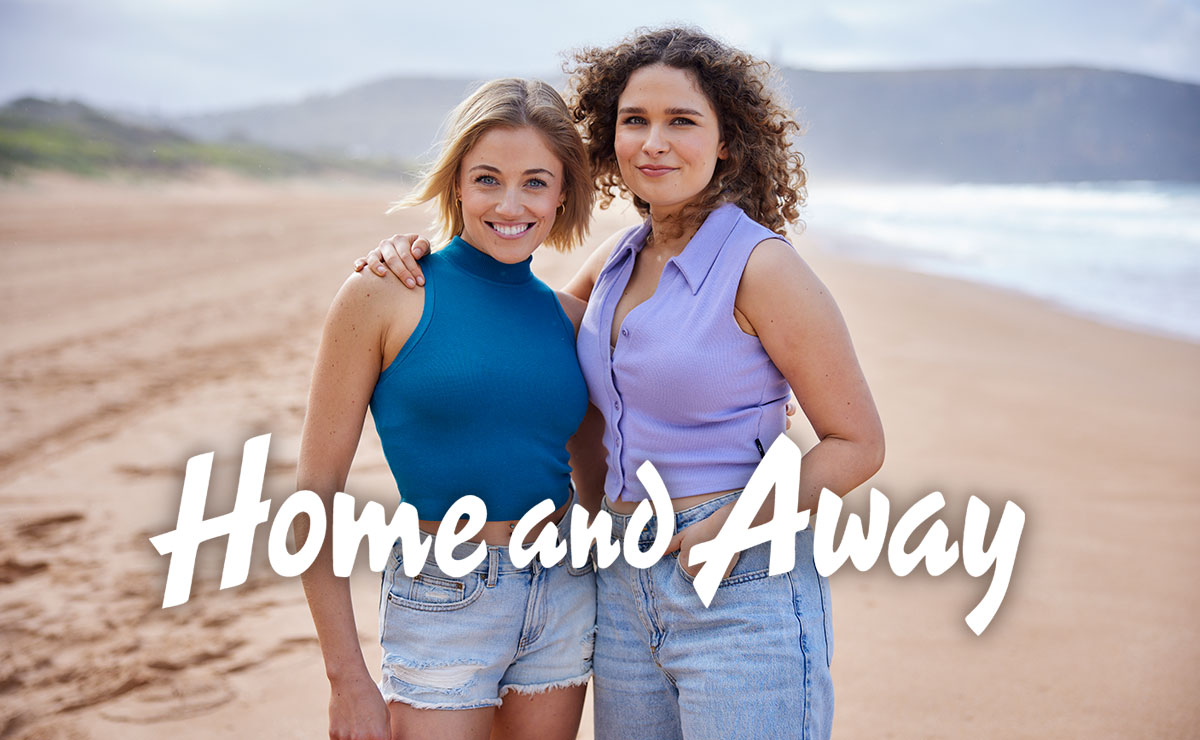 Home and Away is about to get two new characters, as siblings Harper and Dana make their Summer Bay debut in Australia next week.
Summer Bay is about to meet some new faces, as two new cast members join the legendary Australian soap. Sisters Harper and Dana Matheson are set to move in with Irene, and it's soon revealed that they're harbouring a big secret.
Jessica Redmayne plays eldest sister Harper, while Ally Harris plays Dana, and the pair come to town with a connection to a Summer Bay favourite.
That Summer Bay favourite is Cash Newman (Nicholas Cartwright), and the sisters will be asking a huge favour of the senior constable.
A promo for Harper and Dana's arrival shows Cash looking delighted as he reconnects with Harper, while a synopsis for next Thursday's episodes tells us that "Cash reconnects with an old friend," and that he's set to be torn.
According to a press release announcing the new characters, "their arrival, and purpose for being in town, is shrouded in mystery."
The two arrivals will move in with Irene at the Beach House – but it looks like Irene doesn't know what she's getting herself in for.
Recent episodes have seen Irene feeling lonely, as she's lived alone since Jasmine (Sam Frost) departed Summer Bay last year. In tonight's episode, John suggested that she do something about it, and next week will see Irene place a 'Room for rent' sign on the Diner notice board.
A new promo for next week's episodes shows that Harper arrives in Summer Bay and immediately spots Irene's advert at the Diner, and Irene is more than happy to let her move in.
When Irene asks Harper what brings her to the bay, she casually responds that she could "definitely use some sunshine and surf," to which Irene replies, "well you have definitely come to the right place."
In reality, Harper's real reason for coming to Summer Bay is much darker.
Will Irene come to regret her decision, when Harper sneaks her sister Dana – who's quickly revealed to be a fugitive – into her spare room?
The promo shows Harper helping Dana sneak in through the bedroom window.
"Shame I have to stay hidden here like a fugitive," says Dana as she lays next to her sister in bed.
"You are a fugitive," Harper reminds her.
The promo also shows Cash and Harper reunite as the two old friends bump into each other near the beach.
Harper quickly gets to the point, as she tells Cash: "I came to see you. I need a favour."
"Can we trust him?" asks Dana.
John (Shane Withington) is instantly suspicious of Irene's new housemate. The promo shows John watching on as Harper acts strangely in Salt, appearing to try and avoid suspicion as two police officers walk into the restaurant.
"There's something I don't trust about Harper," he tells Irene.
While Aussie viewers will meet the new sisters next week, UK viewers will see Harper and Dana on screens from late September.
In an interview with 7News, Jessica gave more information on her character Harper.
"[Harper is] very protective of her little sister," she told the publication. "She goes above and beyond to do anything to protect her little sister because she loves and adores her. "
"She's quite empathetic, and very set in her ways. I think Harper is the kind of rigid sister and Dana's the more fluid, lives-life-on-the-edge sister."
Ally added that Harper and her character Dana are the "opposite to one another".
"Dana is definitely a little bit more idealistic and maybe more of a romantic kind of thinker than Harper is," she said. "I think they often kind of clash because of their different values and different ways of approaching a situation."
Their arrival has been expected for a while, after an Instagram post by Ada Nicodemou inadvertently showed a script and a call sheet, which revealed four new characters – the other two being guest stars Tegan (Sophia Forrest) and Forrest (Elijah Williams).
In the listing on Ada's rehearsal call sheet, for Block 1920 (episodes 8096-8100), Harper was sharing a scene with Irene (Lynne McGranger), Cash (Nicholas Cartwright) and Dana (see below).
In addition to this, Jessica has been seen filming by fans at Palm Beach on a few occasions earlier this year.
A large number of these scenes have seen Harper mainly conversing with Cash, but she has also shared further scenes with Felicity (Jacqui Purvis) and Eden (Stephanie Panozzo).
Lynne McGranger also recently teased a picture from the police station set alongside Nick Cartwright and an obscured actor (presumably Jessica Redmayne), describing them as an 'exciting new character'.
Jessica Redmayne plays Harper Matheson. Jessica spent her childhood training in all genres of dance and went on to study Musical Theatre at Federation University Arts Academy, graduating in 2013 with a Bachelor of Arts in Music Theatre.
Throughout her early 20s, Jessica travelled Asia hosting stage productions for Nickelodeon, Hi 5 and various children's productions before returning home to make her professional screen debut in 2017 playing Poppy Kelly in the Seven Network's family drama 800 Words.
Other screen credits include Fisk, Five Bedrooms, Wentworth, Neighbours, The InBESTigators, Australian feature Paper Champions, and the short film Introduction to Genre: An Introduction, which showcased in 2021 Melbourne Documentary Film Festival.
Jessica made her professional theatre debut in 2022 playing Daisy Buchanan in the renowned classic The Great Gatsby.
Ally Harris, actor and filmmaker from Perth, plays Dana Matheson.
Ally trained at the Fontainebleau Conservatory of Music and Drama, before returning to home soil where she has been working as an actor for both for stage and screen.
She has featured in projects such as Seven Network's true crime drama The Claremont Murders, ABC's Harrow and theatre productions such as Gillian Greer's Australian debut of Meat and a touring production of A Midsummer Night's Dream.
Ally has also written, produced and acted in her own work as well as script supervising and producing other independent projects. Ally loves to sing, collect cookbooks and will have a tea and a chat wherever and whenever.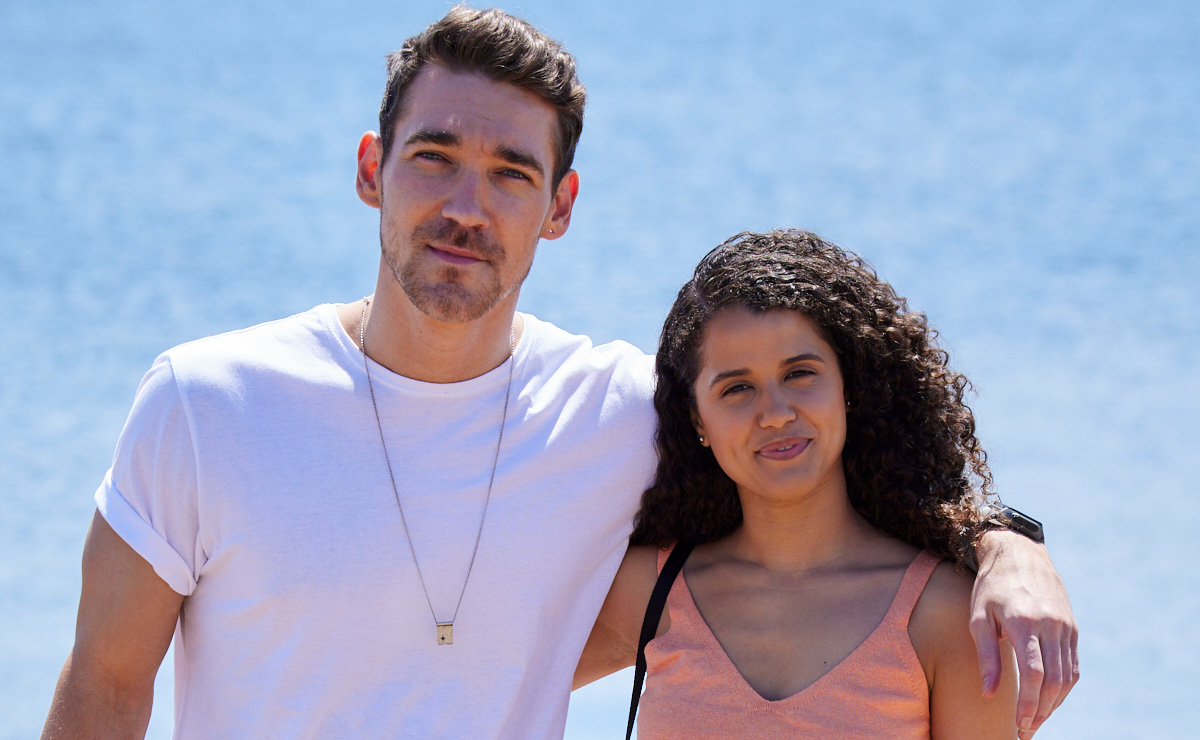 Home and Away has seen a number of new arrivals in the past year and a half.
Rose (Kirsty Marillier) and Xander (Luke Van Os) arrived in April 2022, whole Lyrik – consisting of Eden (Stephanie Panozzo), Remi (Adam Rowland) and Kirby (Angelina Thomson) – followed in July 2022.
Bree (Juliet Godwin) made her debut appearance in August 2022, and Mali (Kyle Shilling) arrived in January 2023.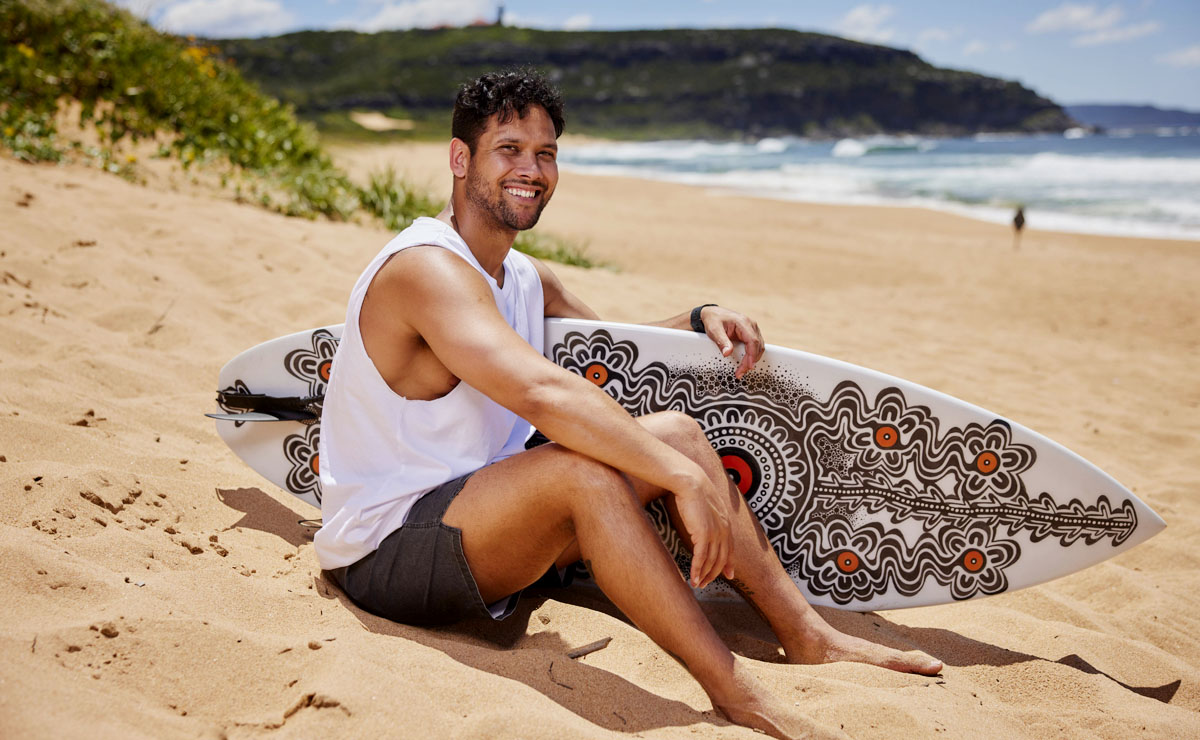 In Australia, Home and Away airs Monday–Thursday on 7, and streams on 7Plus.
In the UK, Home and Away airs 1:45pm on Channel 5 and 6pm on 5STAR. First-look screenings air at 6:30pm on 5STAR and the series also streams on My5.
---
Monday 7th August

No episode will be shown on Monday due to coverage of the FIFA Women's World Cup
Tuesday 8th August (Episode 8090)
Cash and Felicity clear the air. Alf asks Bree for help. Justin drops a bombshell.
Wednesday 9th August (Episodes 8091-8092)
Kirby faces a huge life decision. Felicity feels exposed. Bree and Marilyn support Alf.
Salt supports women's safety. Kirby makes her choice. Can Bree and Marilyn get through to Alf?
Thursday 10th August (Episodes 8093-8095)
Irene makes a new friend. John gets caught snooping. The remnants of Lyrik come together.
Cash reconnects with an old friend. Rose hunts for her biological father. John is served humble pie.
Xander and Rose don't see eye to eye. Cash is torn.
---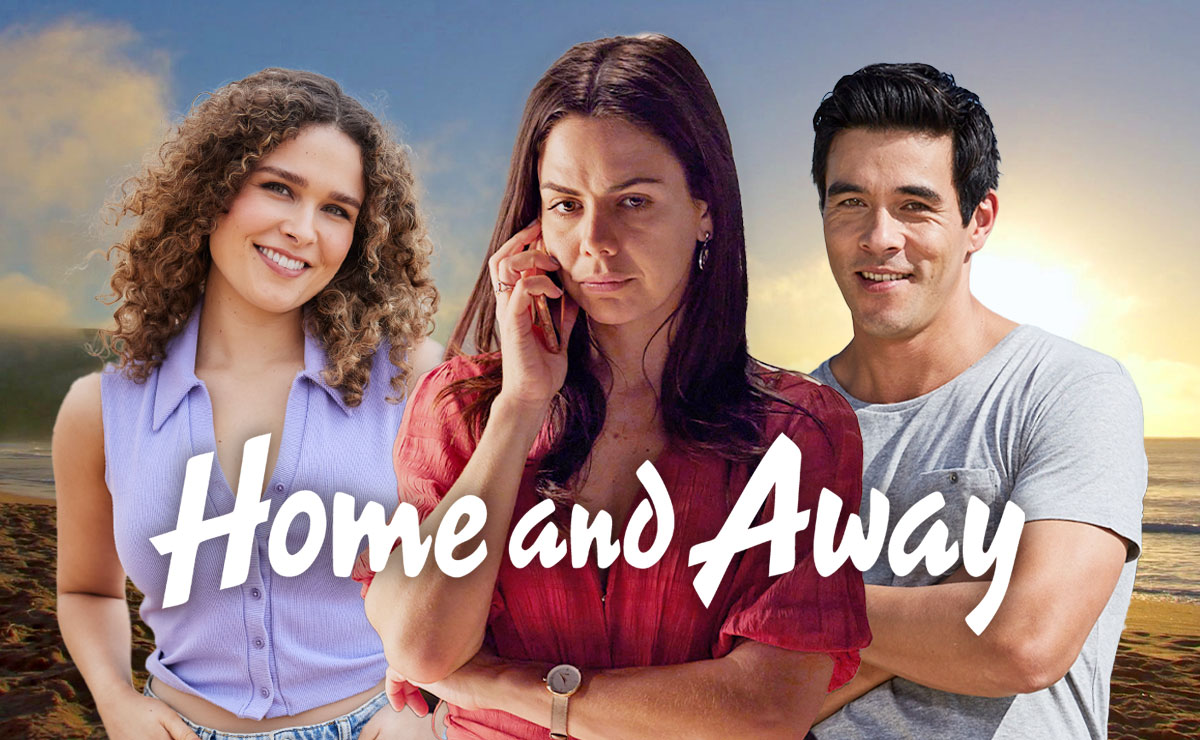 We take a look at what's coming up on Home and Away over the rest of 2023, with a medical emergency for Mackenzie, the return of Vita Nova, a court case, and a big event for the season finale.
Spoilers in your inbox every weekend!