Home and Away Spoilers – Kirby quits Lyrik and goes solo
Coming up on Home and Away in Australia, Kirby is set to depart Lyrik as she gets a better offer from new character Forrest – is this the start of her solo career?
A new promo tells us that "there's no I in team, but there is one in Kirby," as Lyrik's chief songwriter meets Forrest, a major label rep who could change her life forever.
Lyrik have had a turbulent time since they arrived in Summer Bay in July last year.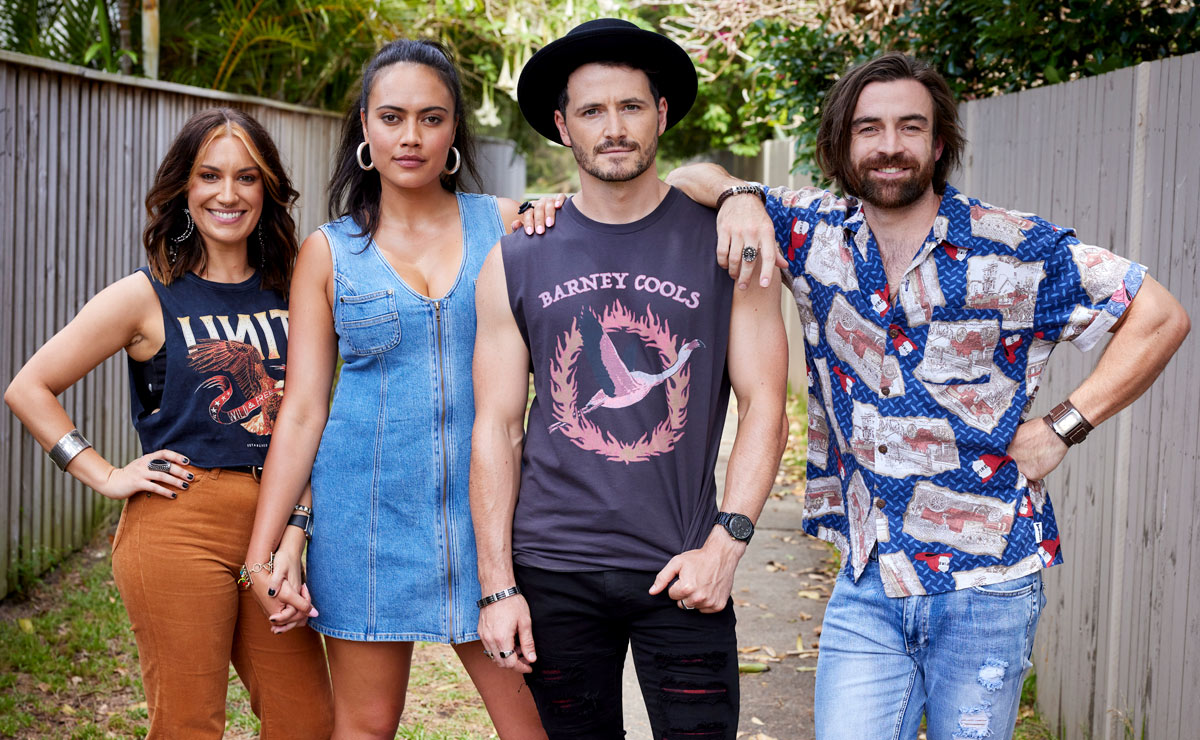 The band originally consisted of lead singer Bob (Rob Mallet), bassist Eden (Stephanie Panozzo), lead guitarist Remi (Adam Rowland), and keyboardist and songwriter Kirby (Angelina Thomson), but they were thrown into disarray when Bob left just weeks after they made the move to the bay.
Bob and Kirby were dating, and a disagreement over the band's direction led to Bob ending their relationship and skipping town in dramatic fashion, leaving the band without their lead singer and an uncertain future.
They held open auditions at Salt for a new frontman, and stumbled upon Theo (Matt Evans), who was at the time working towards his TAFE qualification at Summer Bay Auto.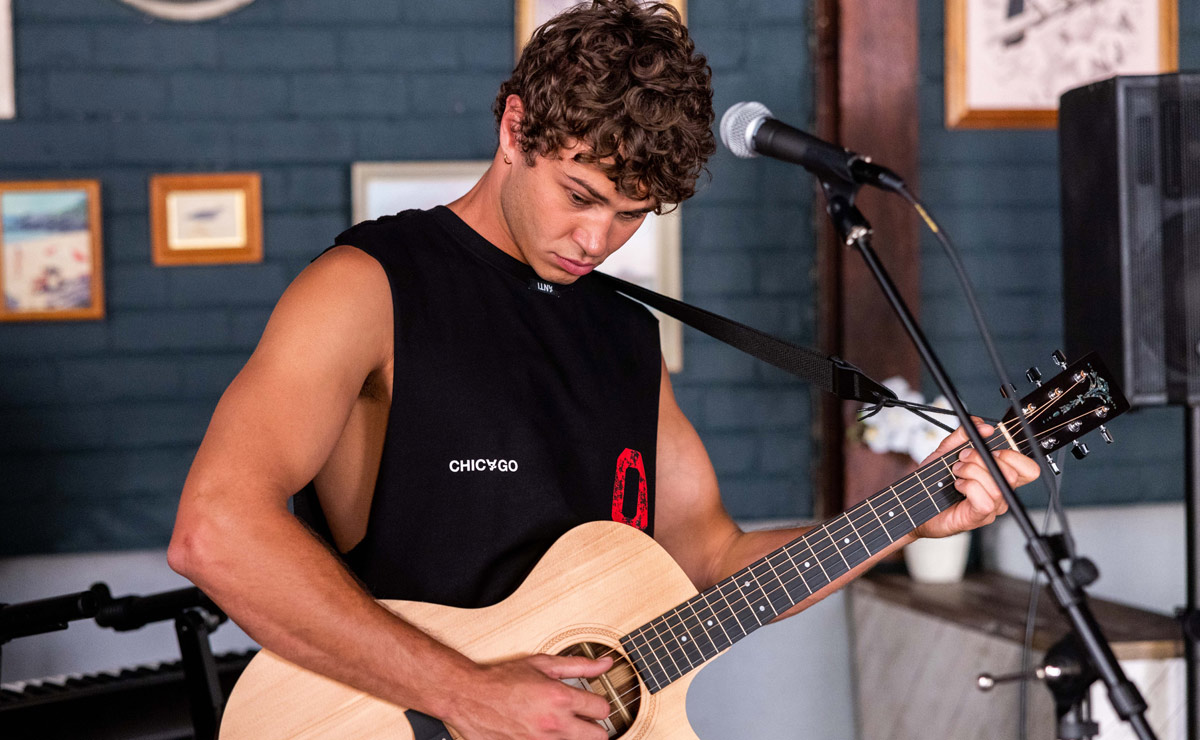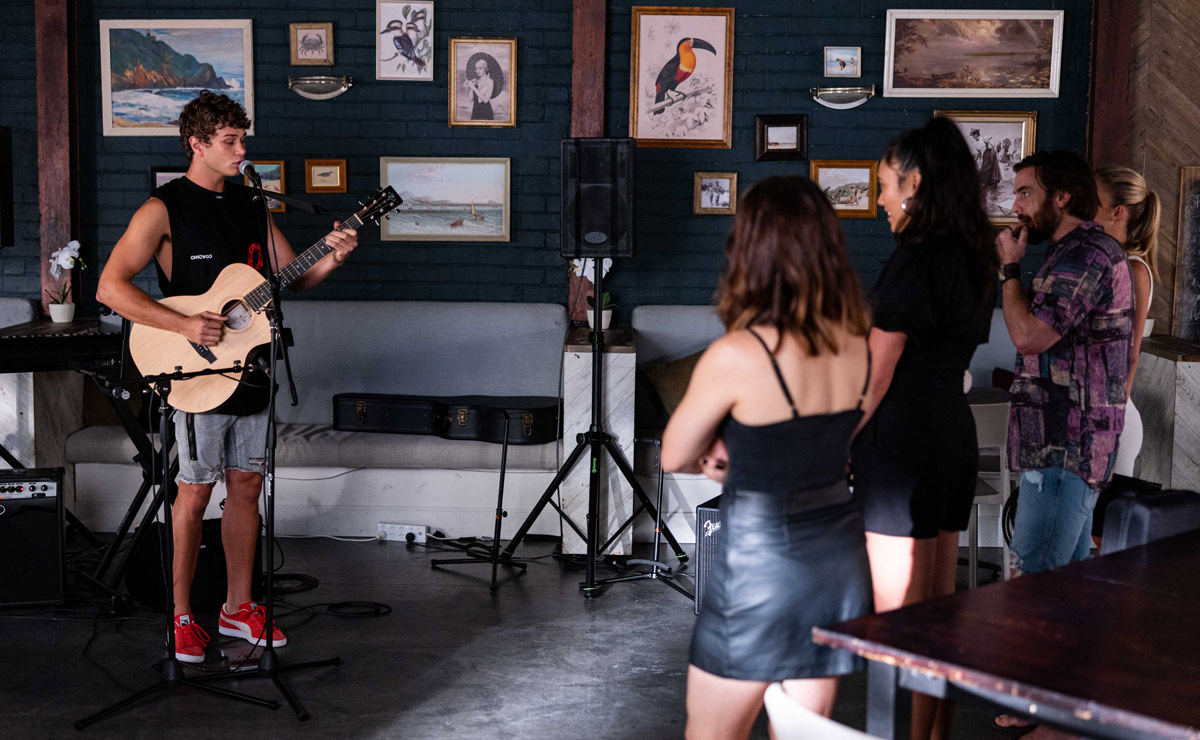 Theo eventually gave up on his studies to focus on the band, but mentor Justin (James Stewart) wasn't too upset, as he somehow ended up blagging himself the position of band manager.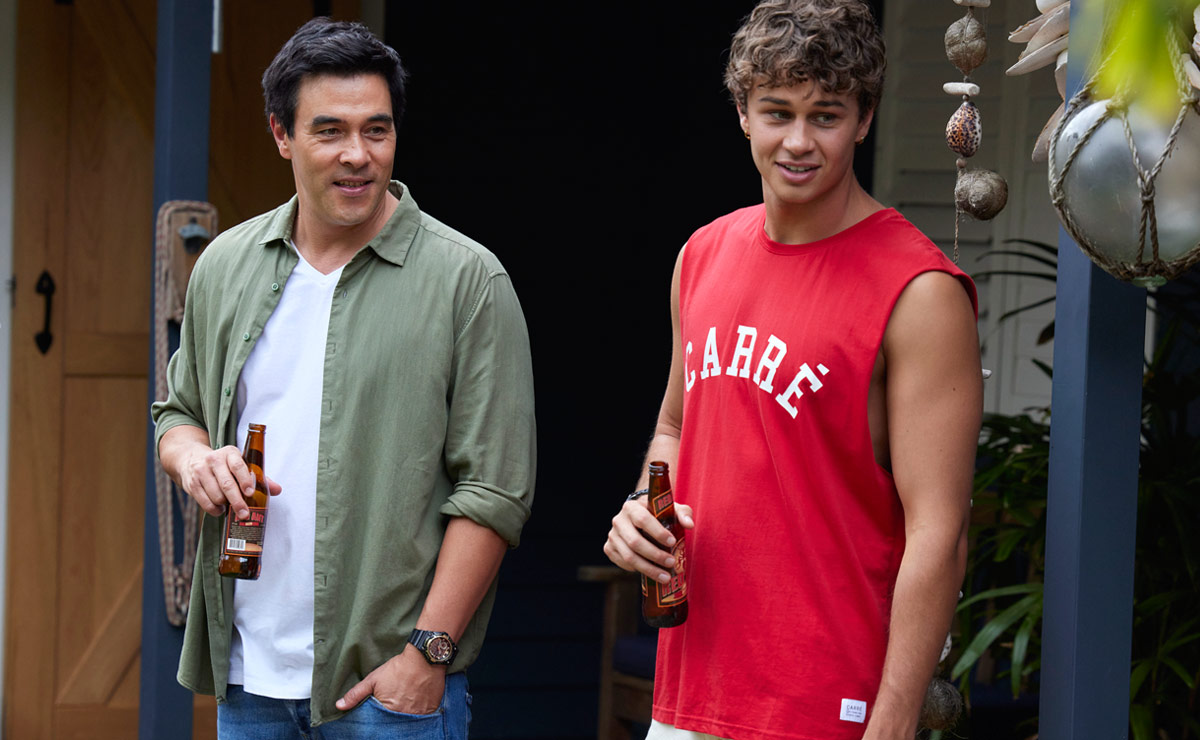 Soon, Kirby and Theo ended up in a relationship, despite stern warnings from Remi and Eden that mixing band life and pleasure was never a good idea. They were keen to avoid another Bob situation, but that's exactly what's happened in recent weeks – Kirby and Theo have split, and now Kirby is doing all she can to put distance between them.
As the band prepared for their album launch in recent episodes, Justin became concerned that Kirby, who had taken on more band management duties, was centring all of the publicity around Theo.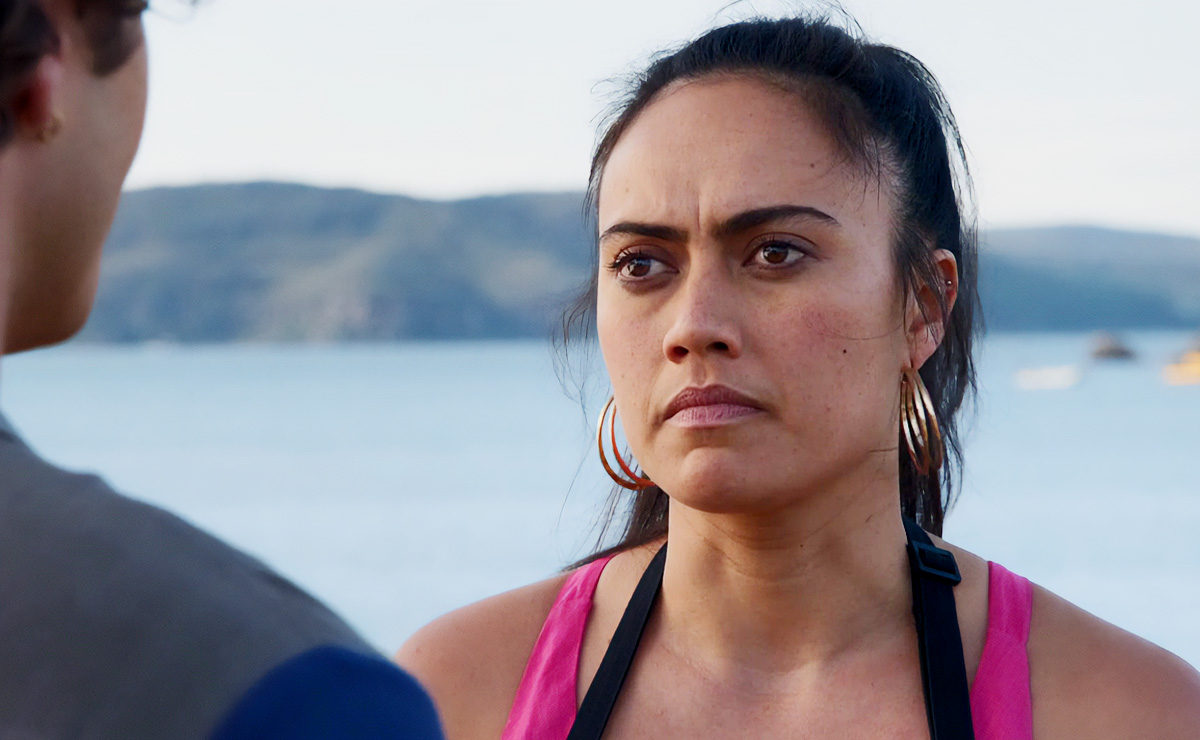 The shy frontman, who had often thrown up before performances as his nerves got the better of him, made it clear that he wasn't happy being the band's spokesman, and Justin and Leah (Ada Nicodemou) soon realised that Kirby was only doing it to get back at her ex-boyfriend.
Sure enough, as the album launch rolled around and the swarm of journalists began asking questions, Theo froze. When asked "Theo, this is the first band that you've been a part of, is it a lot of pressure?" he had no response for a few seconds, prompting Kirby to jump in and answer on his behalf.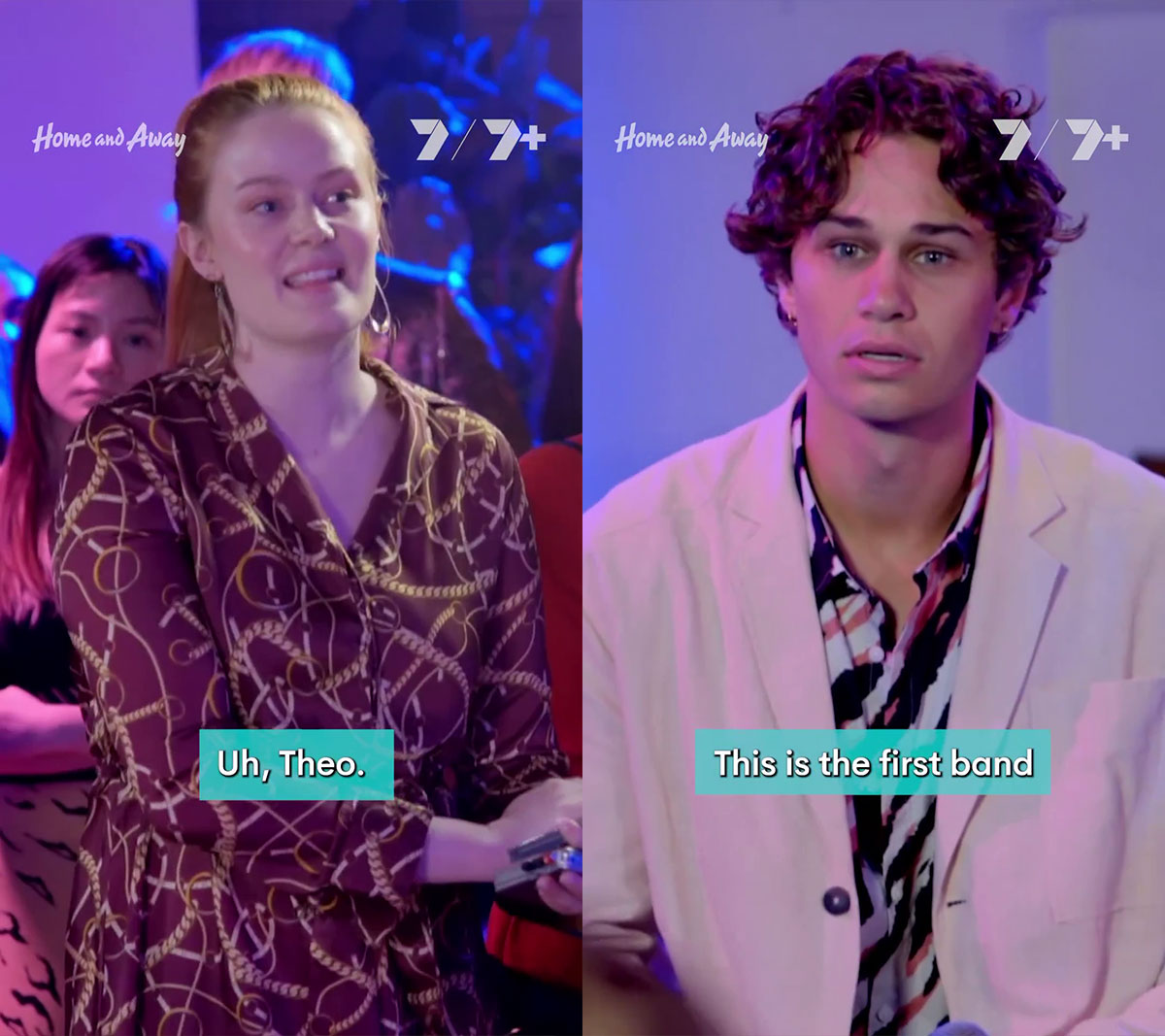 While he initially saw Kirby's move as helpful, Theo will soon realise that she was actually making a calculated play for power.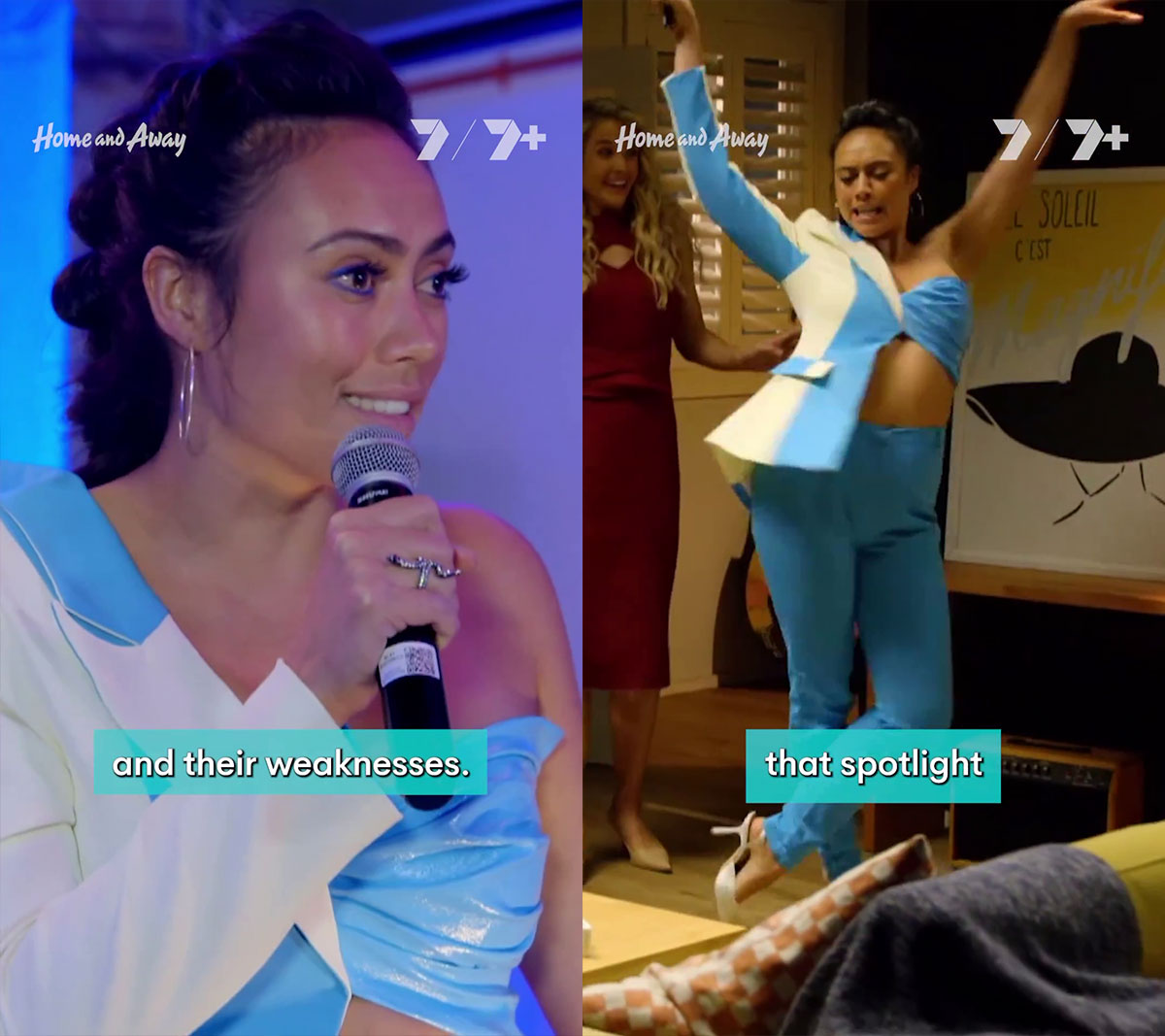 "You cut me down so you could have that spotlight all on yourself," he tells her in a tense confrontation. "Admit it, you wanna be the face of the band!"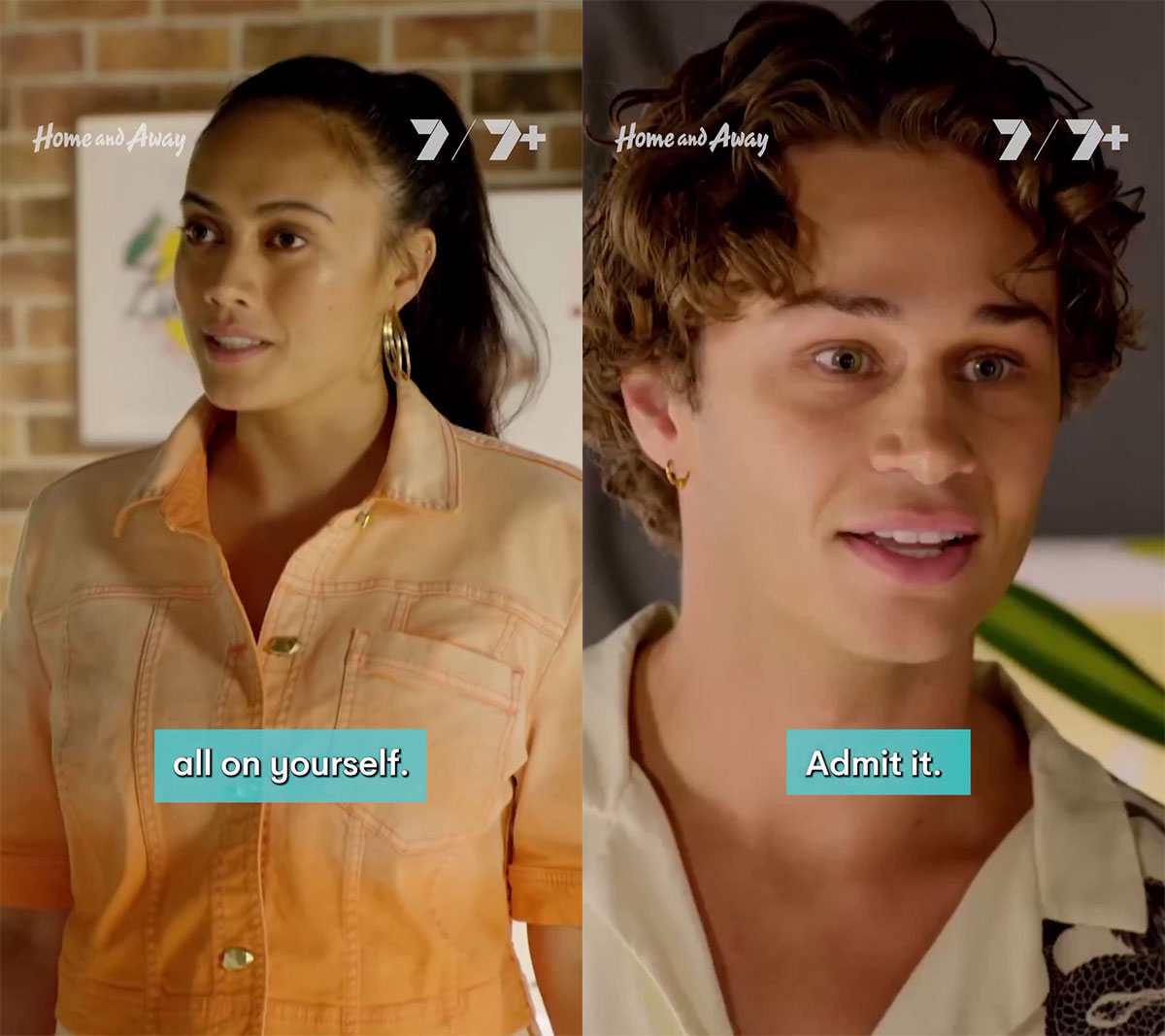 Later this week, in the second of Thursday's triple bill down under, Kirby gets a call that could change everything.
A new promo for upcoming episodes shows her explaining her situation to an off-screen character.
"I just had a phone call from a label rep for a huge record company," she explains.
The label rep's name is Forrest, played by Elijah Williams, and we've known of his impending arrival since May. He saw Kirby's confident performance at the band's album launch, and thinks she would thrive without the rest of the band holding her back.
"Your potential is wasted in Lyrik," Forrest tells Kirby, as he tries to convince her to leave the band and begin a solo career under his management.
Kirby seriously considers the offer, having already realised that she does most of the work for the band – why stick around holding them up when she can achieve success all on her own?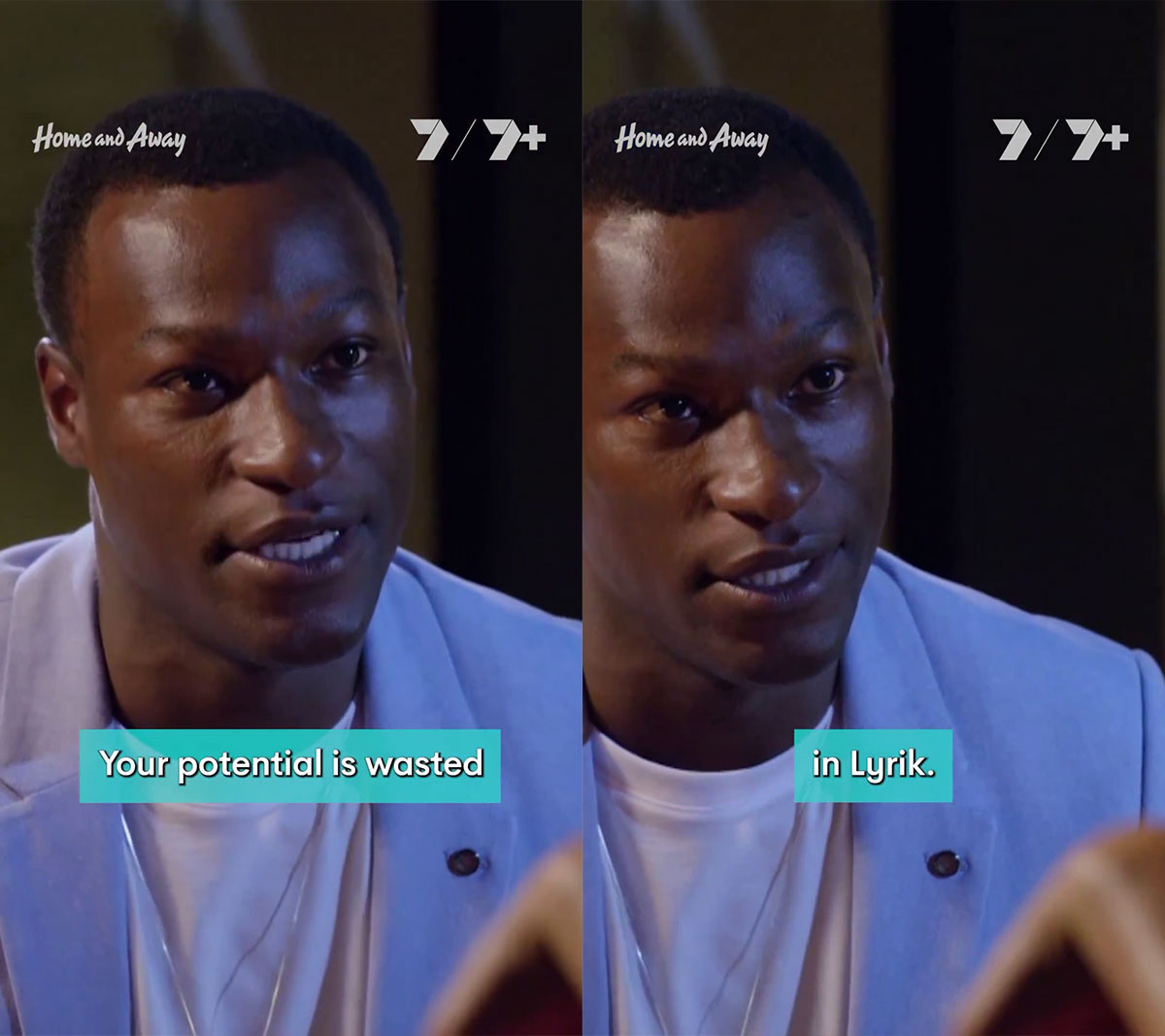 "I mean, I write of the songs, I shoulder all of the media and publicity. There is a lot of work," she tells an off-screen character – presumably Mackenzie (Emily Weir) or Xander (Luke Van Os) – across the bar at Salt.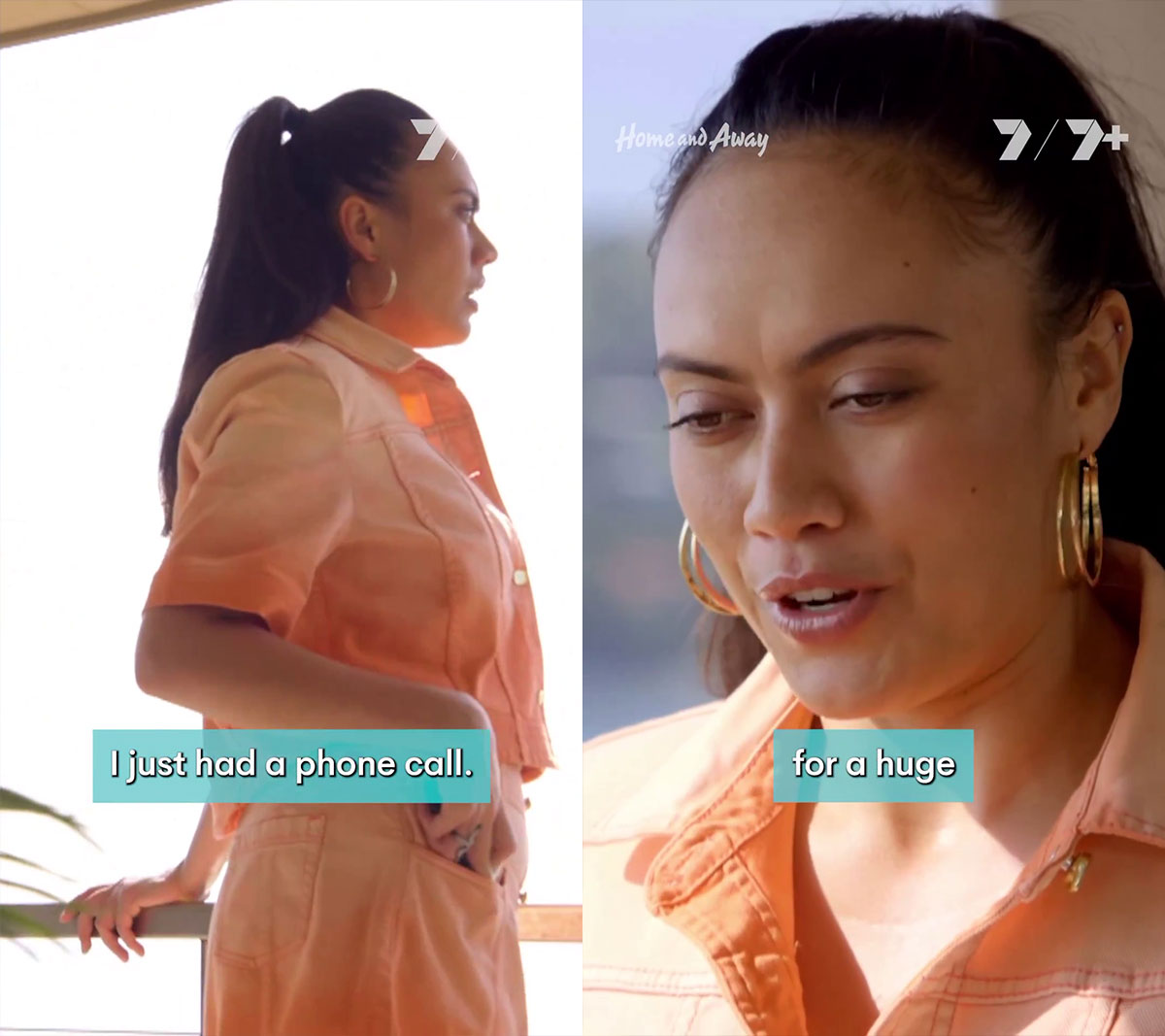 She soon calls Forrest back, telling him: "I have a few questions about what this solo career might look like."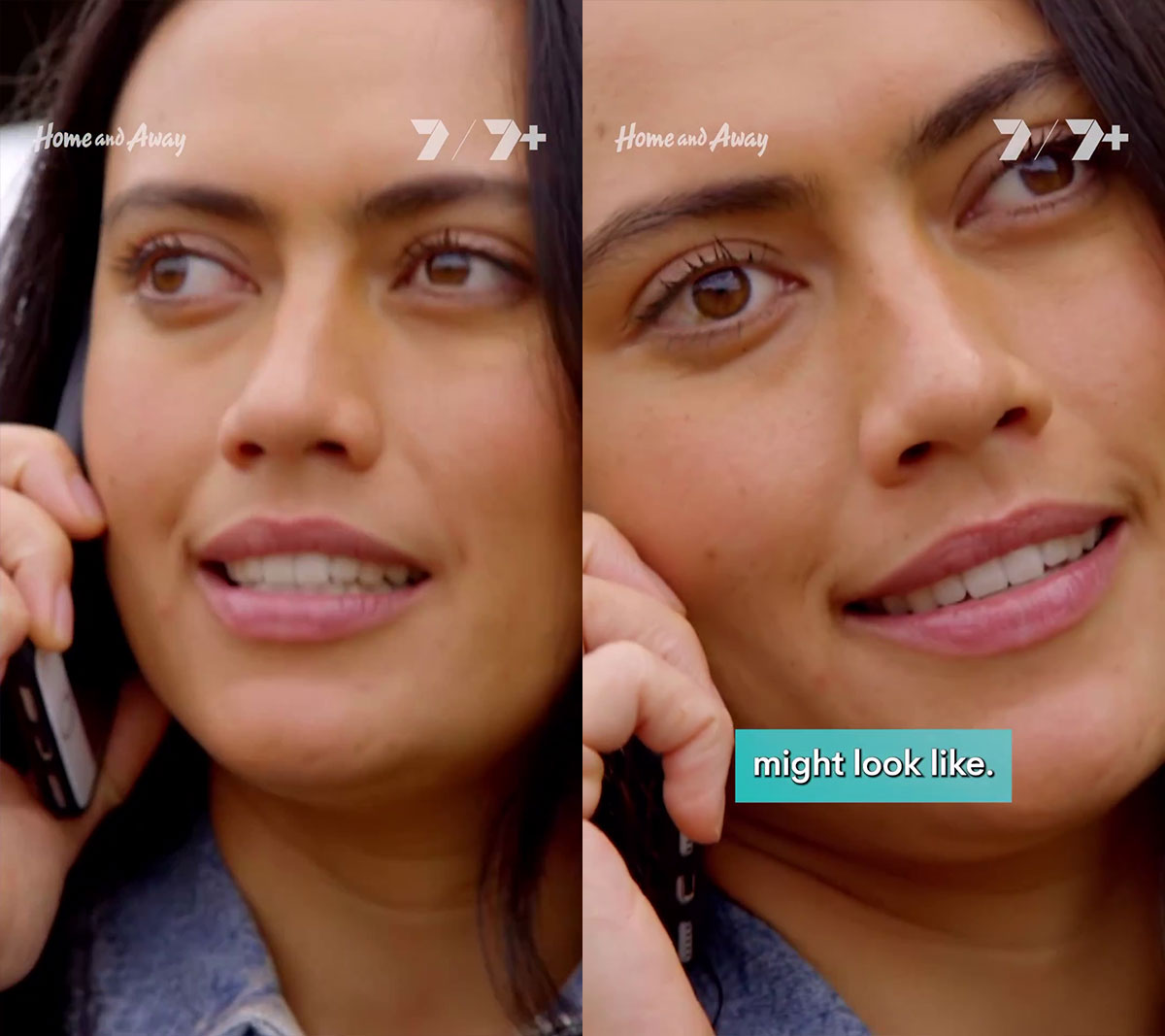 Will she leave?
Well, in next Tuesday's episode, spoilers tell us that "Kirby faces a huge life decision," suggesting she spends a few episodes mulling over the label rep's proposal.
Then, a spoiler for next Thursday's episode gives the game away, as it reveals that "the remnants of Lyrik come together."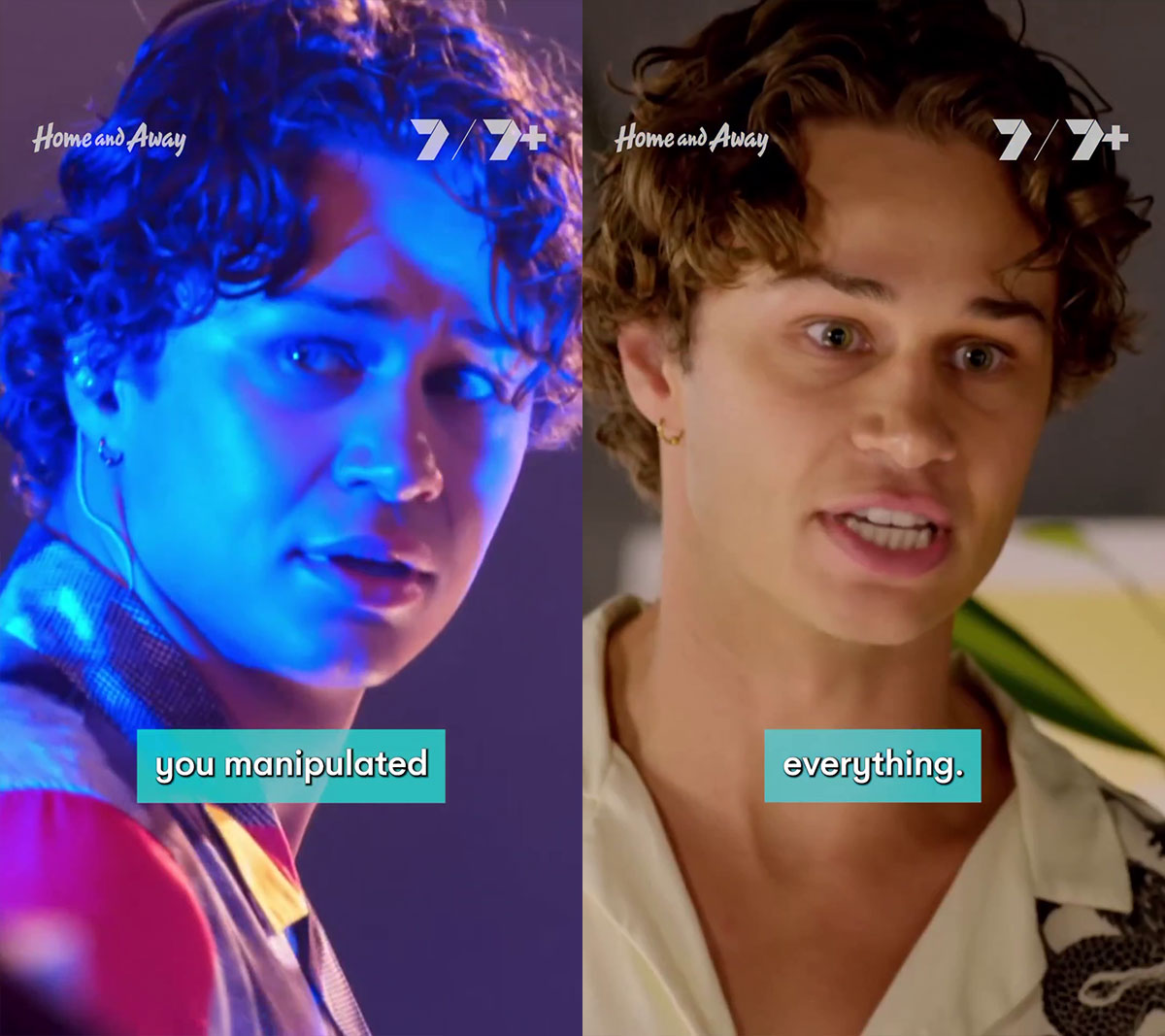 How will Theo, Remi and Eden cope without their keyboard player and songwriter?
---
Elijah Williams, who plays new arrival Forrest, has actually appeared on the show previously, in two episodes from 2018 as a character named Jason.
Jason was a fellow recruit at the training school when Robbo (Jake Ryan) was being put through his paces to ensure he could rejoin the Australian Federal Police.
The two built up something of a friendly rivalry, with Jason keen to hear about Robbo's past experiences.
---
Monday 7th August

No episode will be shown on Monday due to coverage of the FIFA Women's World Cup
Tuesday 8th August (Episode 8090)
Cash and Felicity clear the air. Alf asks Bree for help. Justin drops a bombshell.
Wednesday 9th August (Episodes 8091-8092)
Kirby faces a huge life decision. Felicity feels exposed. Bree and Marilyn support Alf.
Salt supports women's safety. Kirby makes her choice. Can Bree and Marilyn get through to Alf?
Thursday 10th August (Episodes 8093-8095)
Irene makes a new friend. John gets caught snooping. The remnants of Lyrik come together.
Cash reconnects with an old friend. Rose hunts for her biological father. John is served humble pie.
Xander and Rose don't see eye to eye. Cash is torn.
---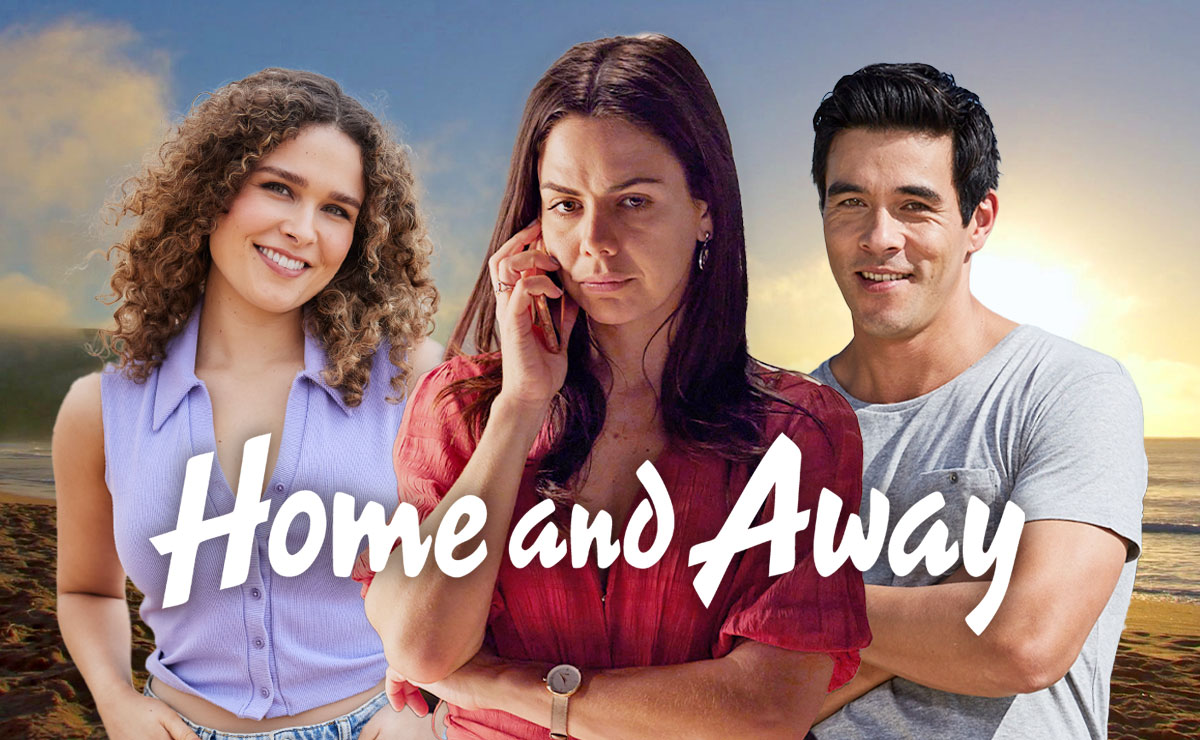 We take a look at what's coming up on Home and Away over the rest of 2023, with a medical emergency for Mackenzie, the return of Vita Nova, a court case, and a big event for the season finale.
Spoilers in your inbox every weekend!