Home and Away promo shows Cash in battle to rescue Dana
Next week on Home and Away in Australia, Cash and Detective Madden will go head to head in a dramatic showdown, as Cash tries to save a kidnapped Dana from the corrupt detective.
Tonight's Australian episode ended in dramatic fashion as Detective Madden (Jonny Pasvolsky) arrested Dana (Ally Harris) after she came out of hiding, but disappeared with her rather than take her to Yabbie Creek police station.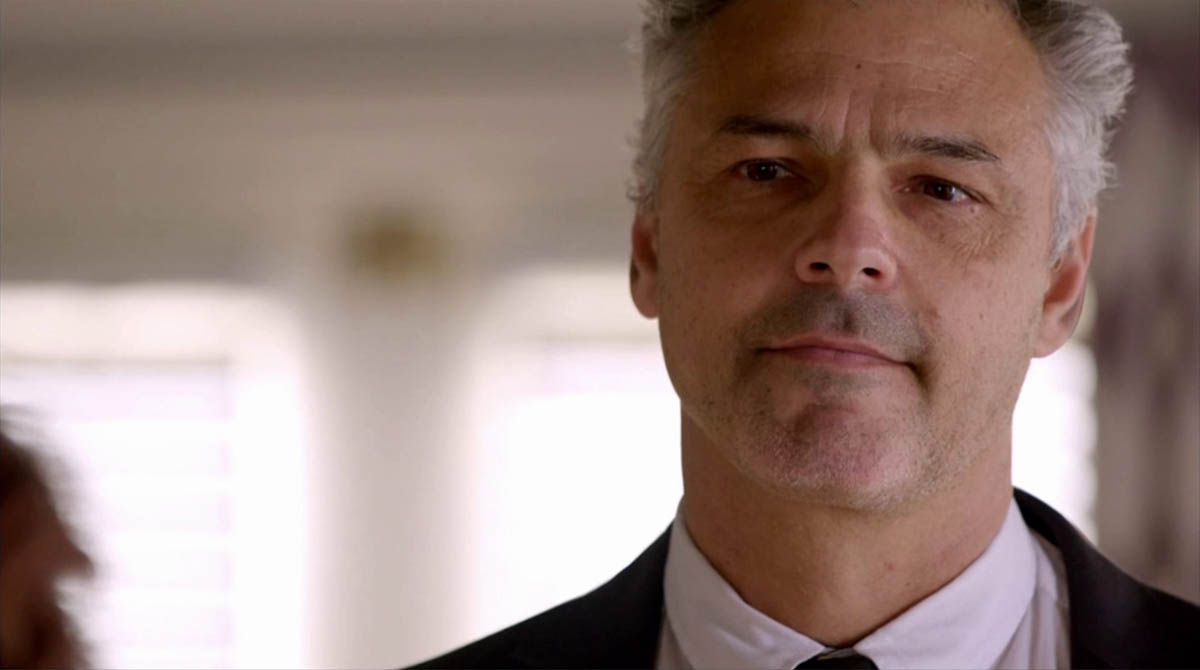 Australian viewers have recently seen the arrival of sisters Harper (Jessica Redmayne) and Dana Matheson, who will make their first appearance on UK screens in late September.
Dana has been on the run after she was stitched up for stealing drugs from her workplace by her boyfriend Olly, and Harper has been protecting her ever since.
Harper secured them a room at Irene's (Lynne McGranger) place – though Irene only knew that Harper was staying with her – and enlisted old friend Cash (Nicholas Cartwright) to help prove Dana's innocence.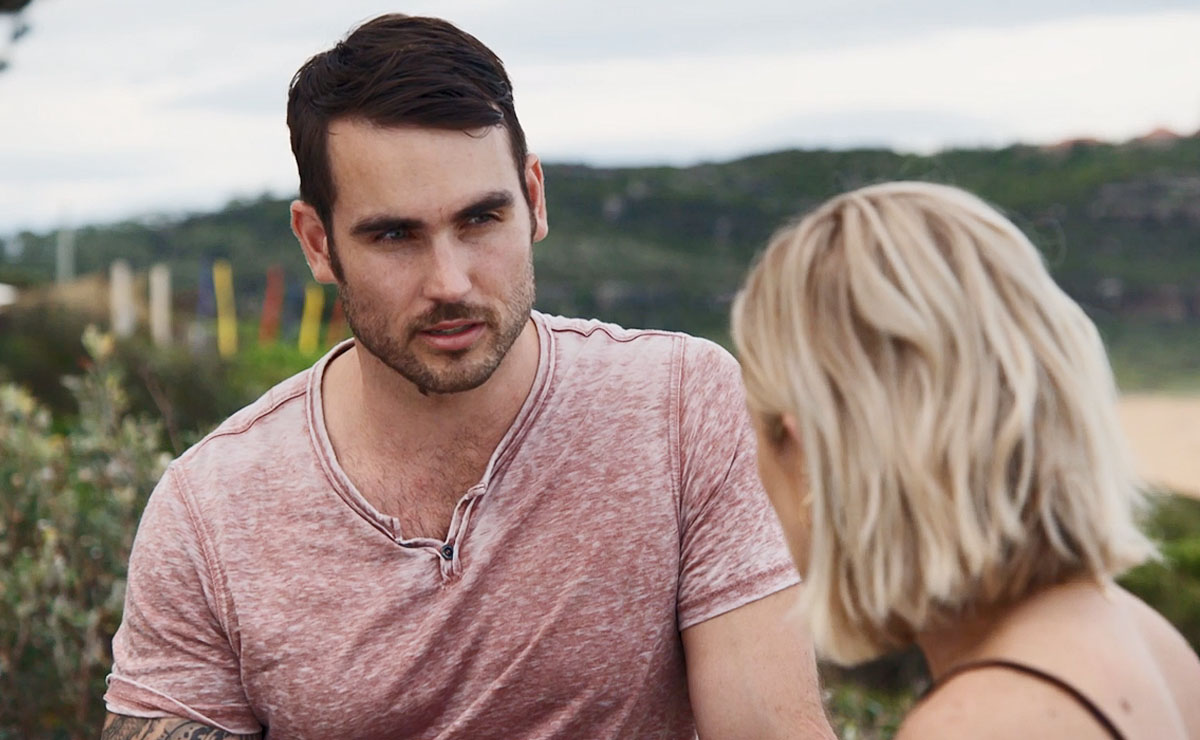 Cash quickly discovered that the whole case hinged on only one key detail—that Dana's passcard had been used to access the hospital stores.
Cash soon had his suspicions about Detective Will Madden, the lead investigator, when he drove up from the city to ask Cash why he had started looking into the case. He eventually figured that Madden and Olly were working together to frame Dana.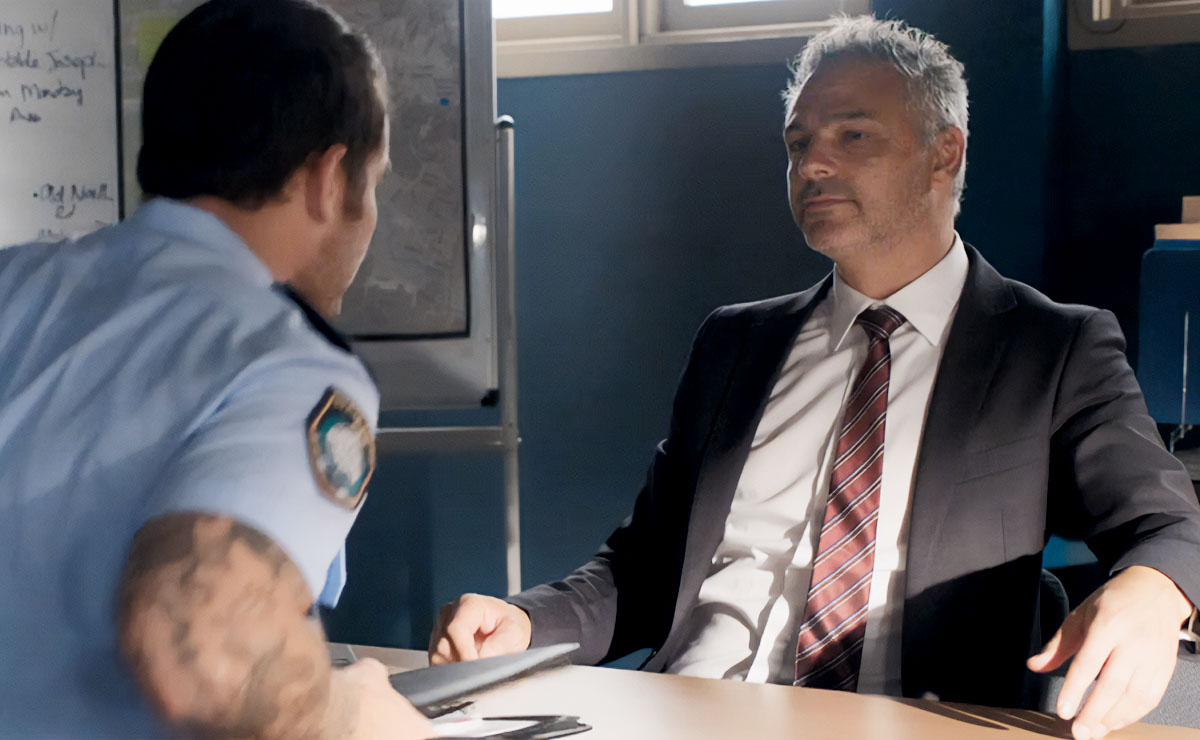 Yesterday, Irene returned home to Summer Bay to find Harper acting flustered, as Harper quickly tidied the Beach House to hide any evidence of Dana's presence. They were soon interrupted by a knock on the door – it was Madden, wanting to take Harper in for further questioning.
Harper refused, and Irene, rather than question why a cop wanted to speak to her lodger, intervened and told Madden that Harper wouldn't be going anywhere without a warrant.
Irene revealed that she knew Harper was hiding someone in the bedroom, and she forced the two sisters to reveal all. After corroborating their stories with Cash, Irene decided to help the pair, telling Harper she isn't the kind of person to throw two innocent women to the wolves.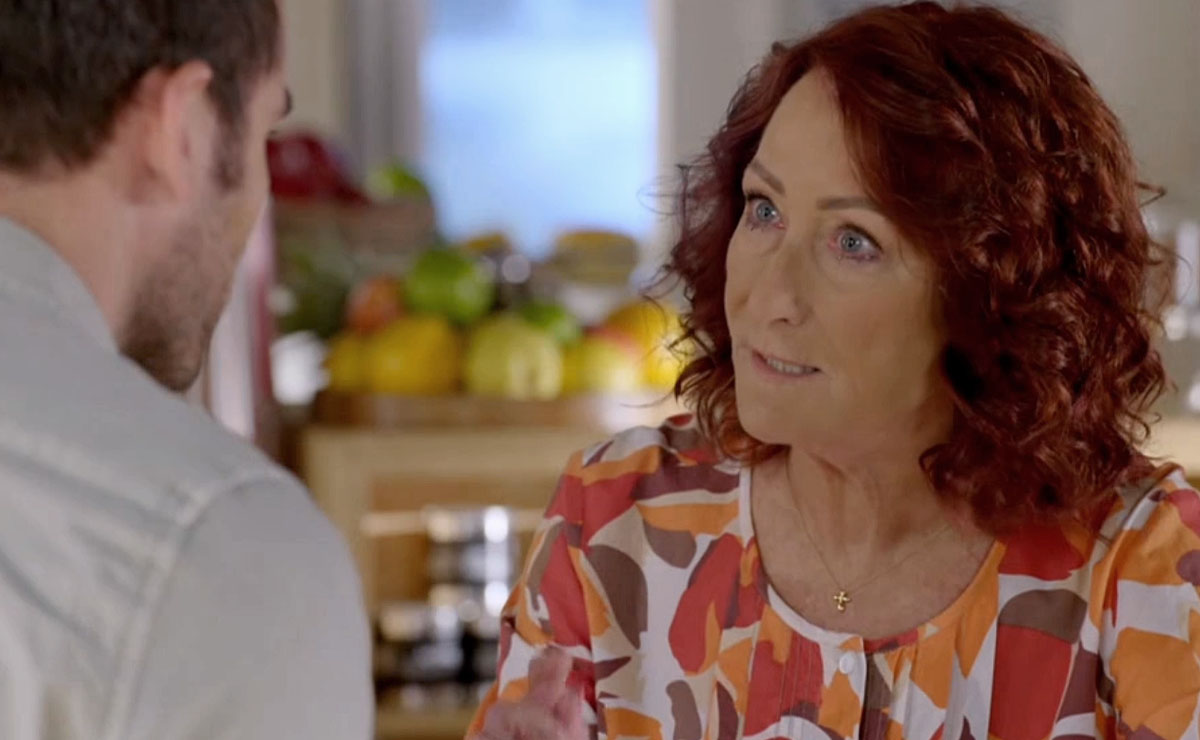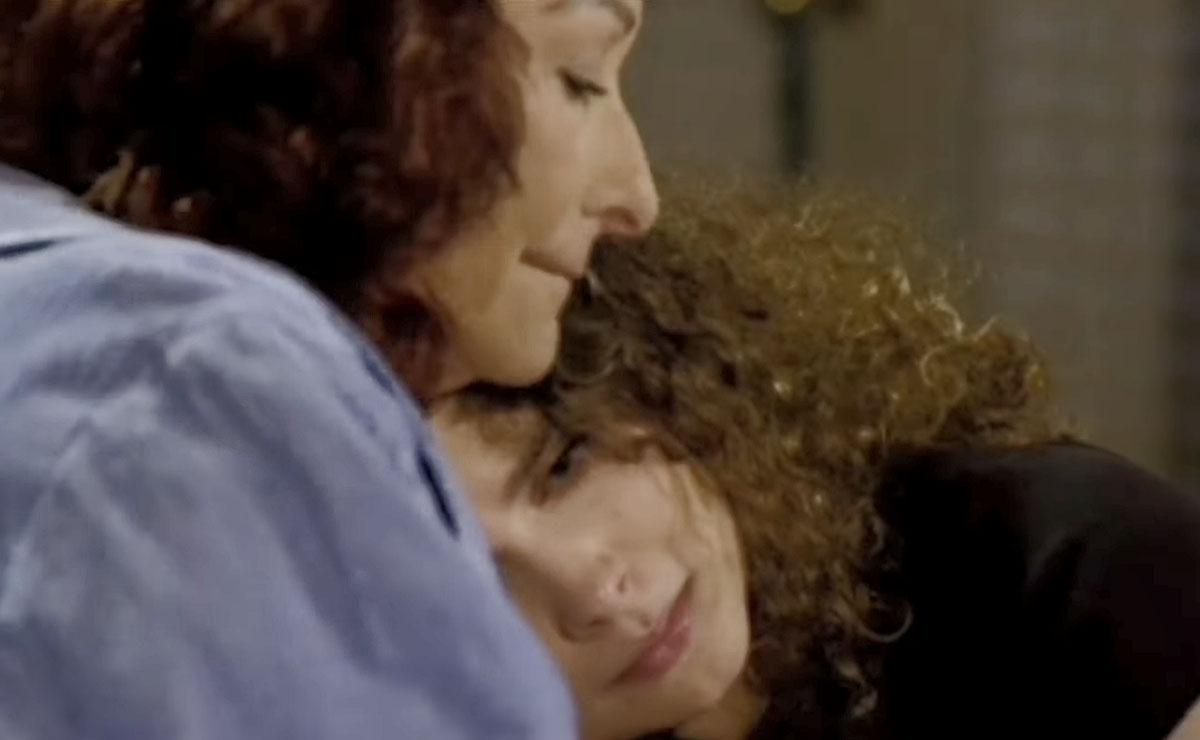 In tonight's episode, we met another corrupt cop, Detective Fletcher (James Biasetto), who was helping Madden by watching Cash's every move. When he overheard Cash talking about reporting Madden to the anti-corruption board, Fletcher text Madden to let him know they were out of time.
Very soon after, Madden and Fletcher barged into the beach house, where they presented Harper with a warrant for her arrest.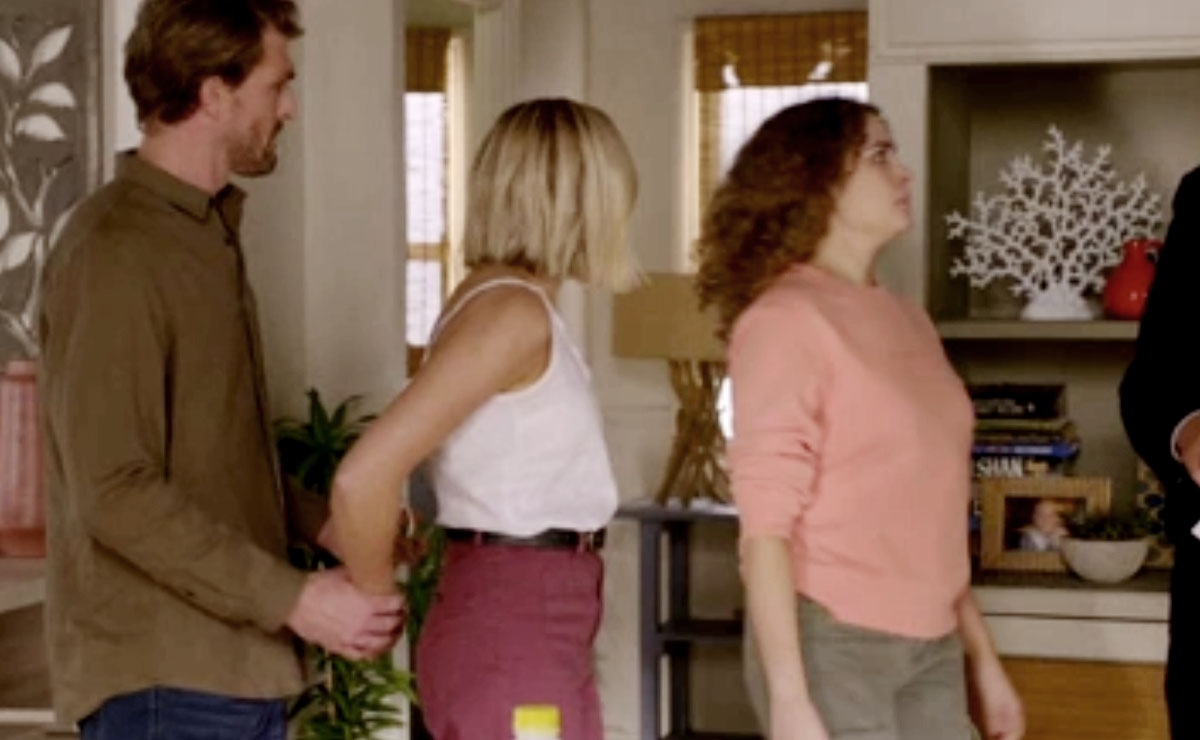 Just before Harper could be arrested, Dana rushed out of the bedroom, revealing herself to the two dirty detectives.
Irene and Harper rushed to Yabbie Creek to meet Dana at the station, and were surprised when they got there before Harper and Dana.
Now, a new promo for next week's episodes reveals that Dana never makes it to the police station, and is instead kept hidden by Detective Madden.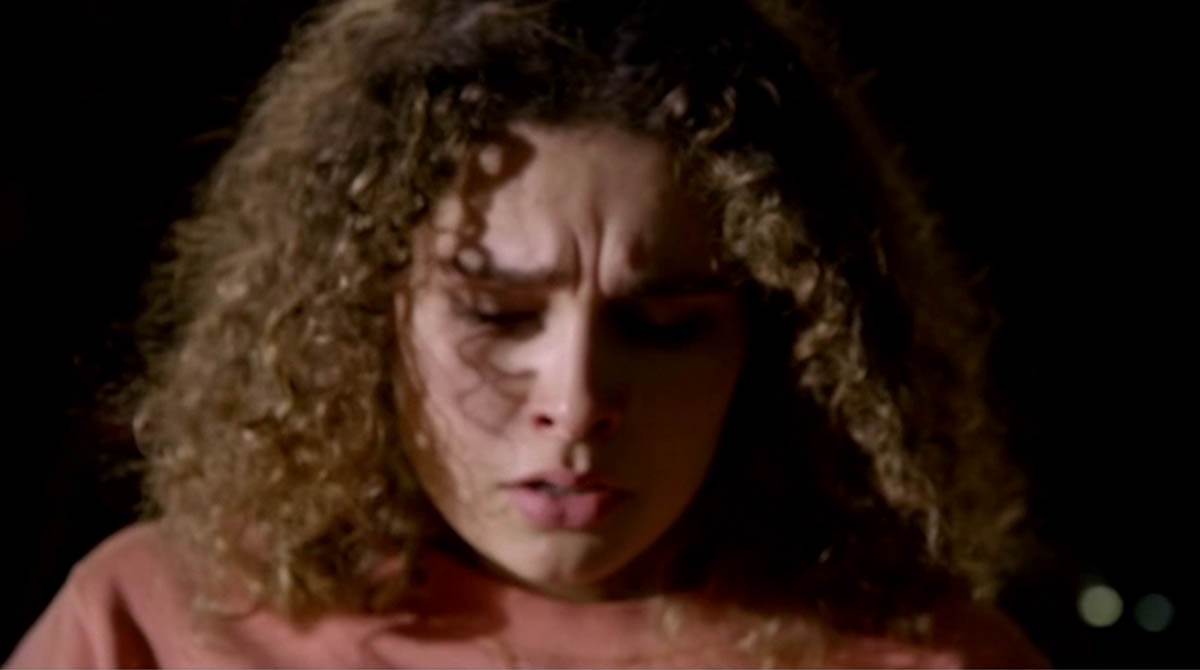 "How do you stop a dirty cop?" the new promo asks, over a shot of Madden putting on a sinister pair of black leather gloves.
A wider shot reveals that Madden is keeping Dana hostage in a rusty metal warehouse.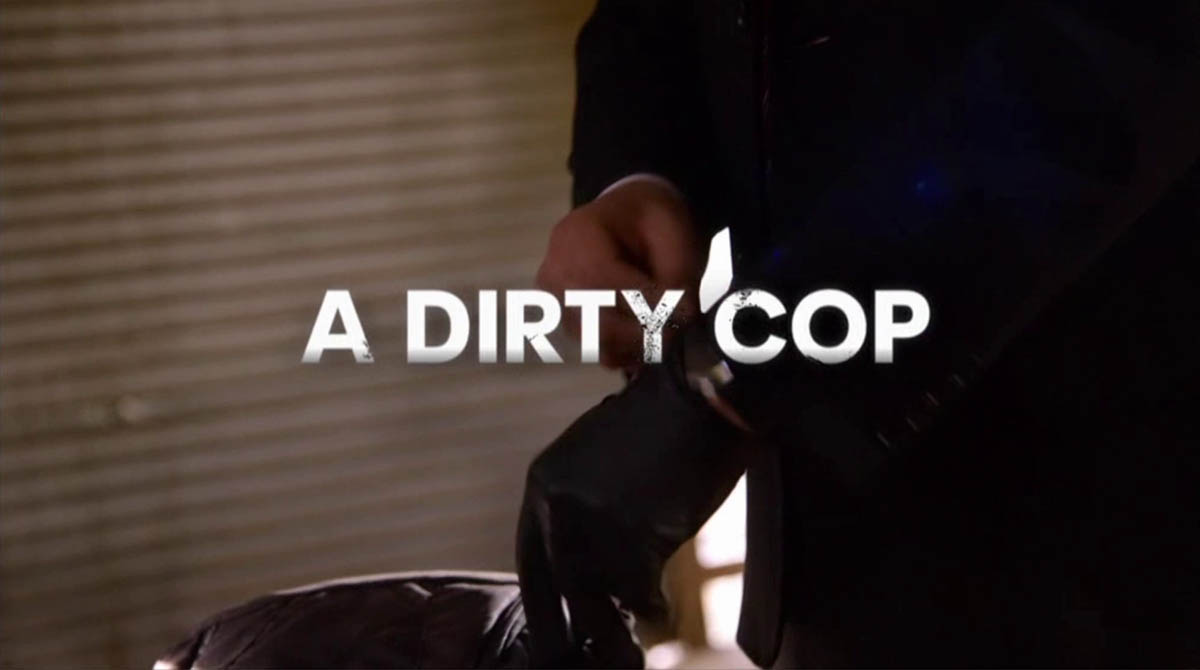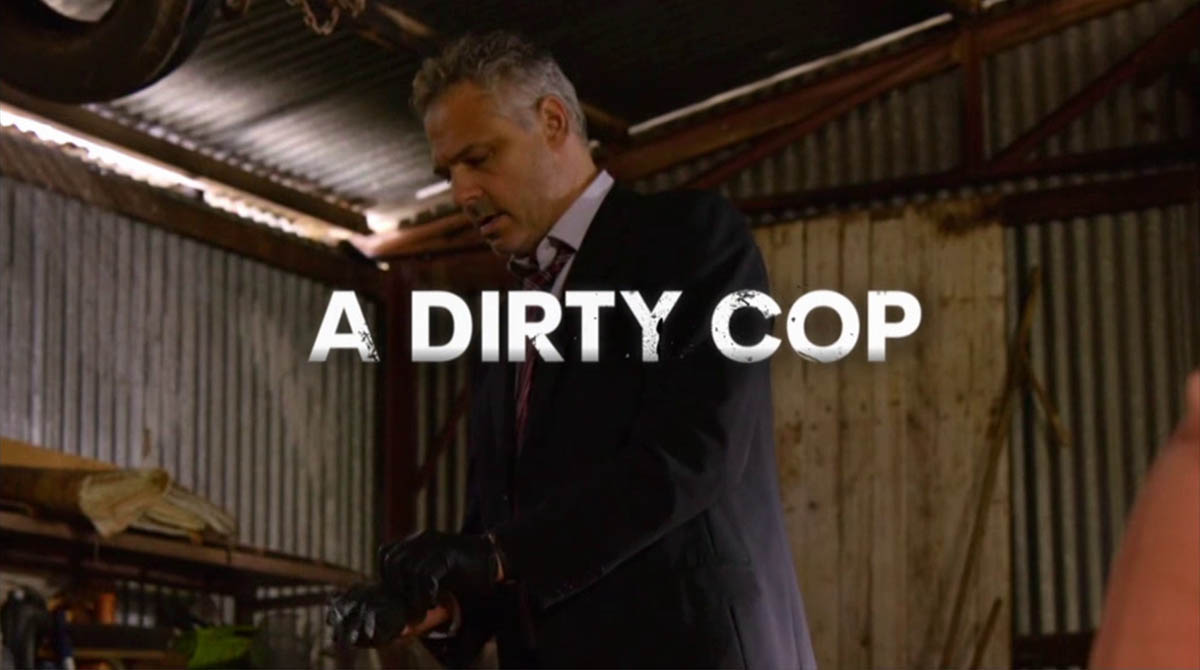 Cash explains the worrying situation to Rose (Kirsty Marillier): "Dana was arrested earlier, and now she's missing."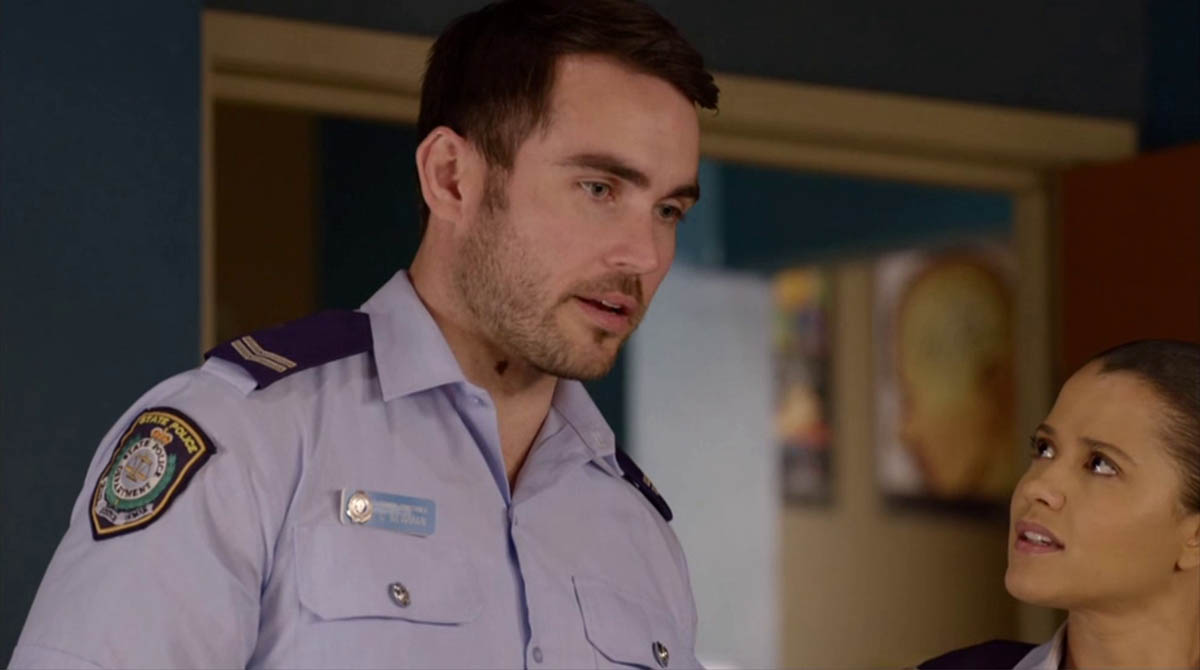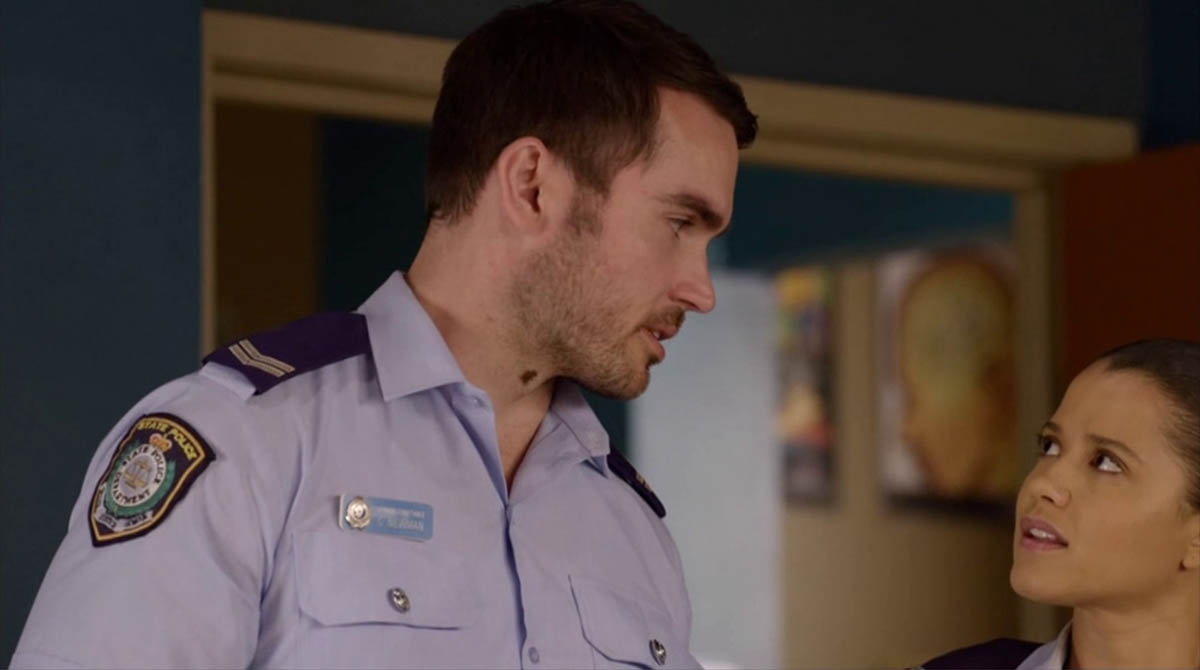 "What do you mean, missing?" Rose asks.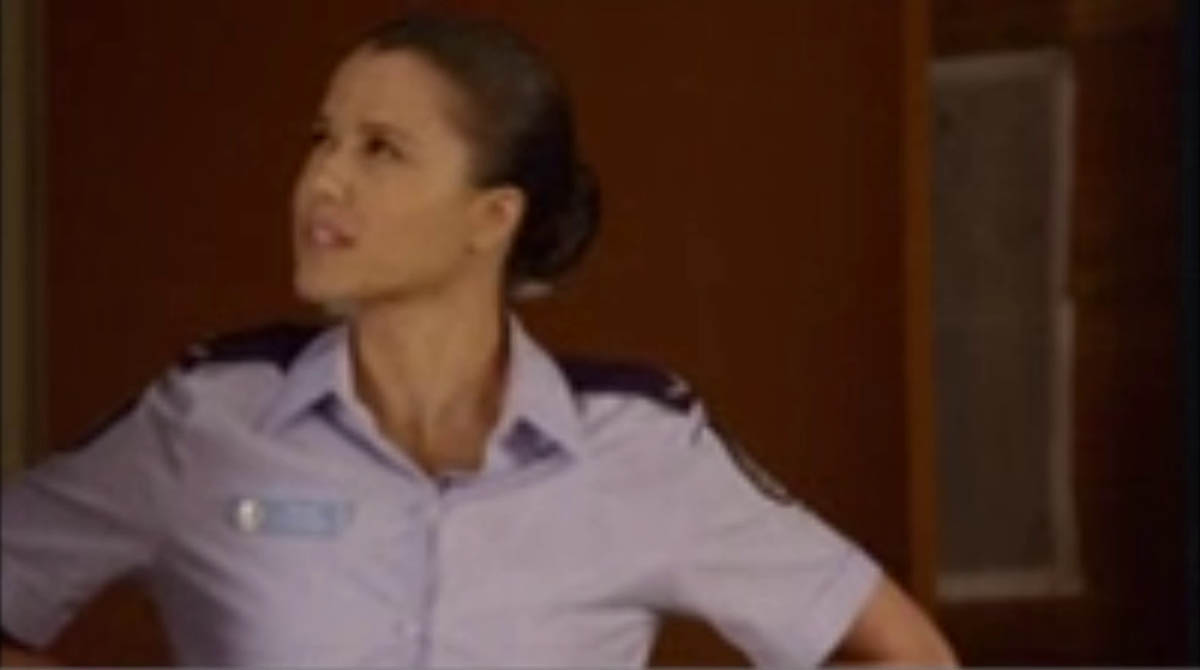 "We have to find her before it's too late," Cash responds.
However, Rose knows they can't do anything without evidence.
"He's clearly covering something up," Cash tells Rose in next Monday's episode. She agrees, but wants them to handle things by the book: "He is, but until we've got some proof, there's nothing we can do about it."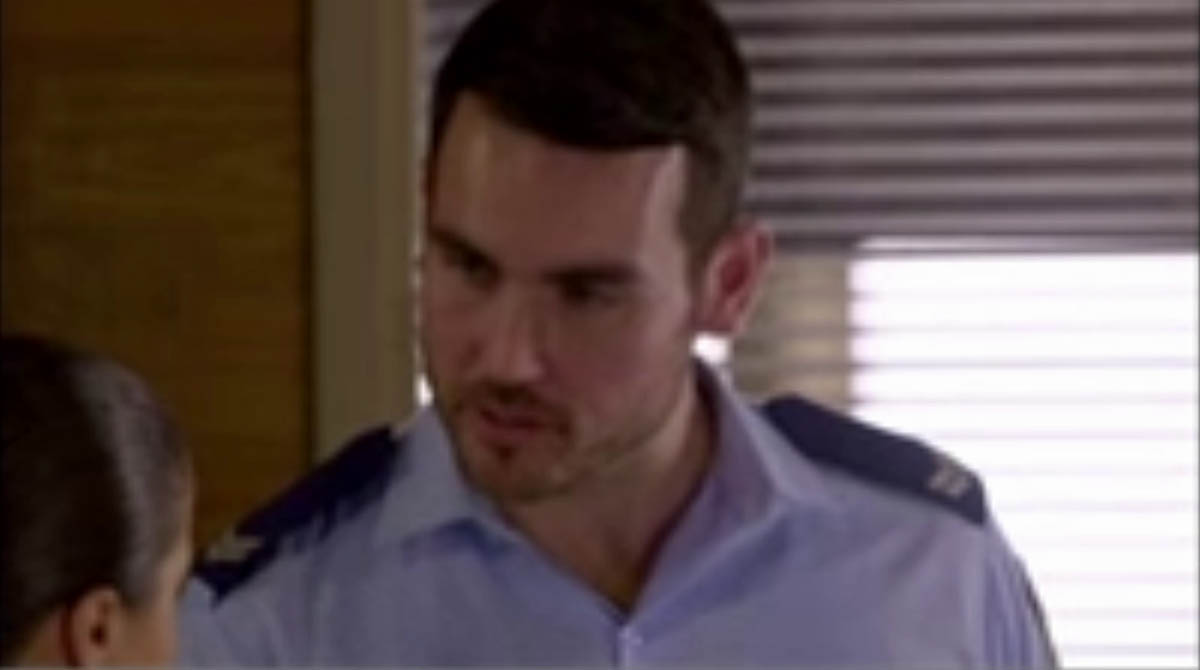 "Two cops, a showdown," says the promo's voiceover, as we see Dana tied to a chair.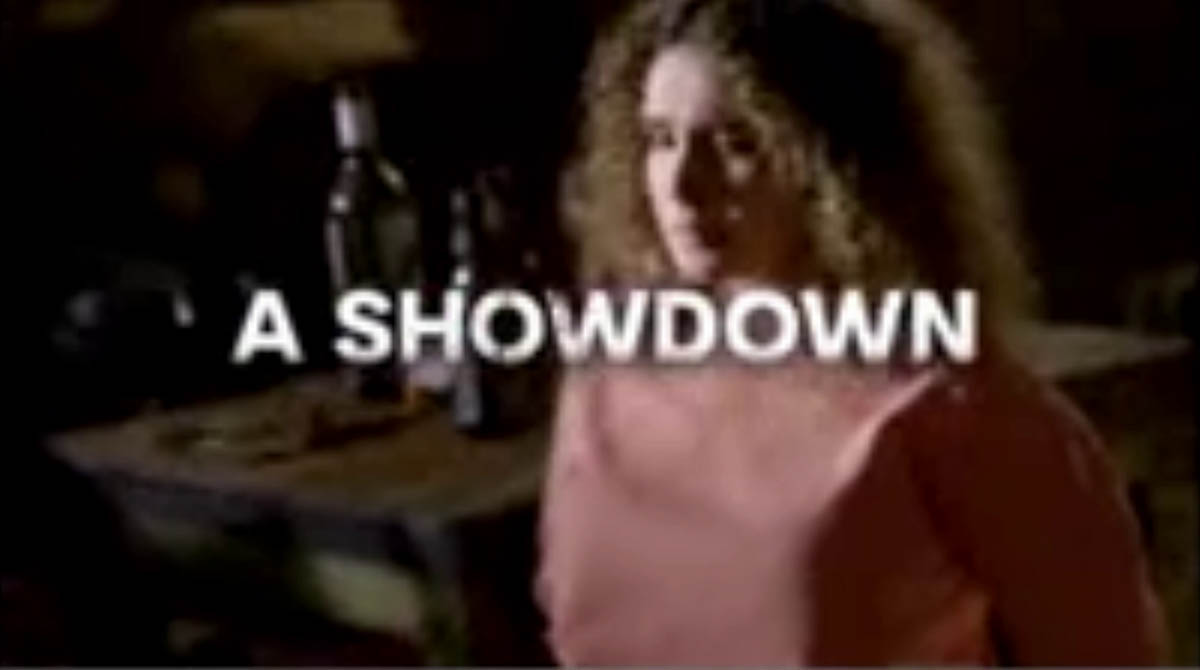 Another promo for Monday's episode sees Madden tell fellow dirty cop Fletcher not to make a move until he's established his alibi.
"We'll clean up this mess once and for all," Madden adds.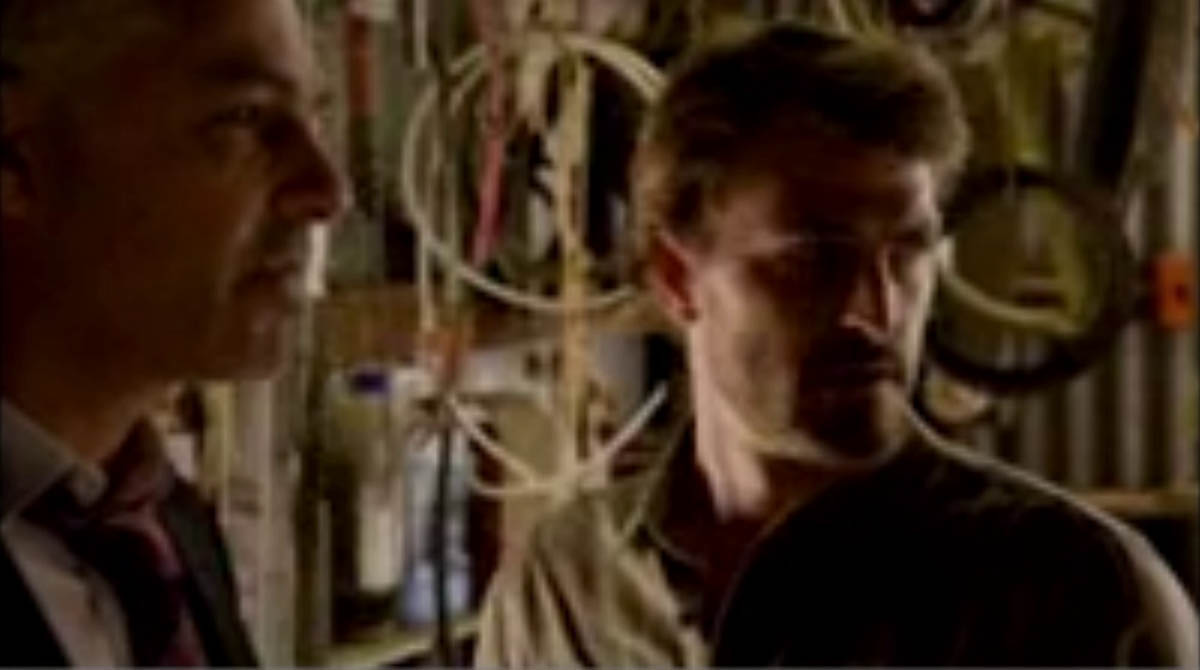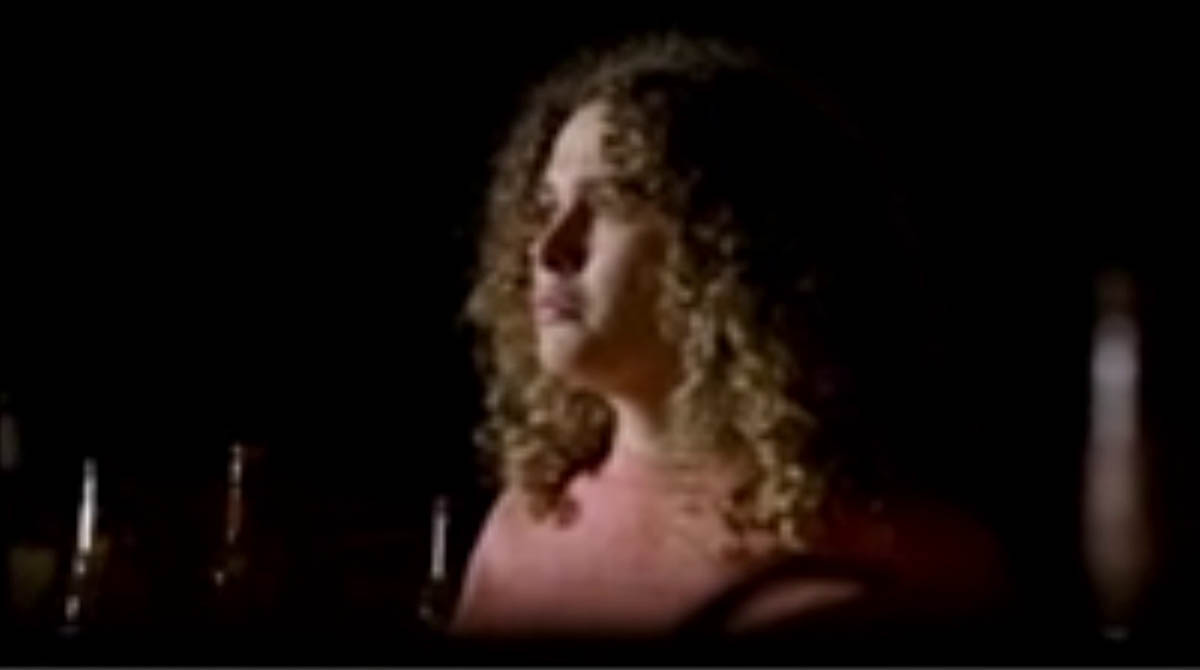 While Dana doesn't arrive back at Yabbie Creek police station, Madden does, where he comes face to face with Cash and Harper, demanding answers as to Dana's whereabouts.
"I swear, if you've hurt her…" Harper begins, before Cash interrupts: "Can you get her out of here."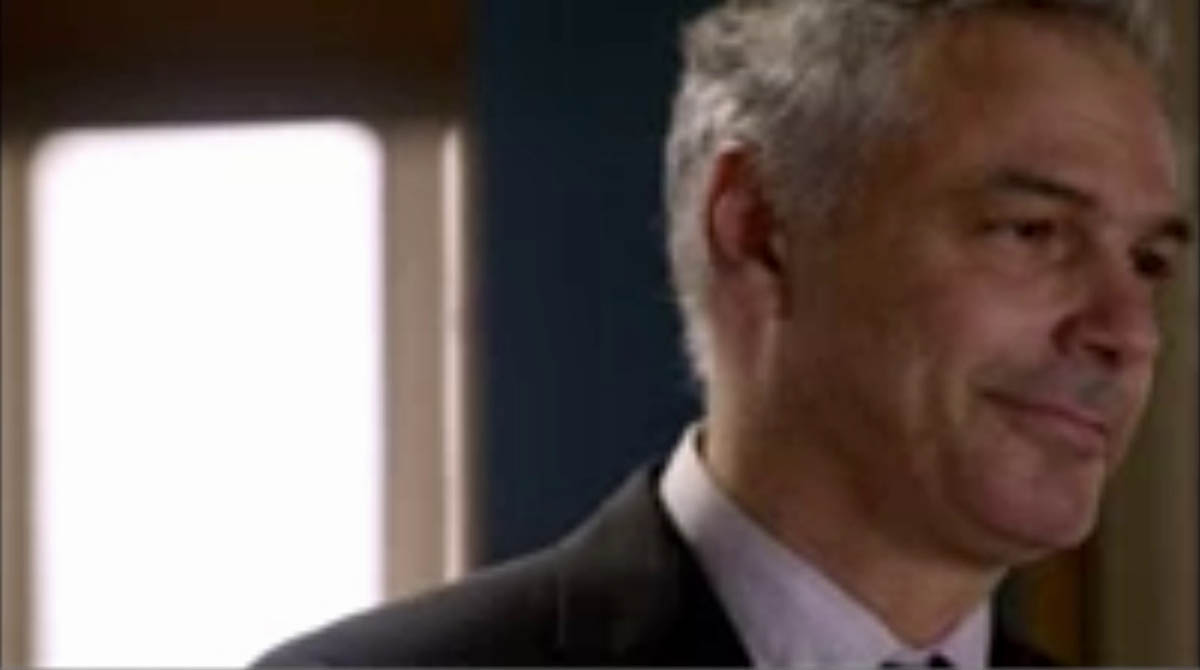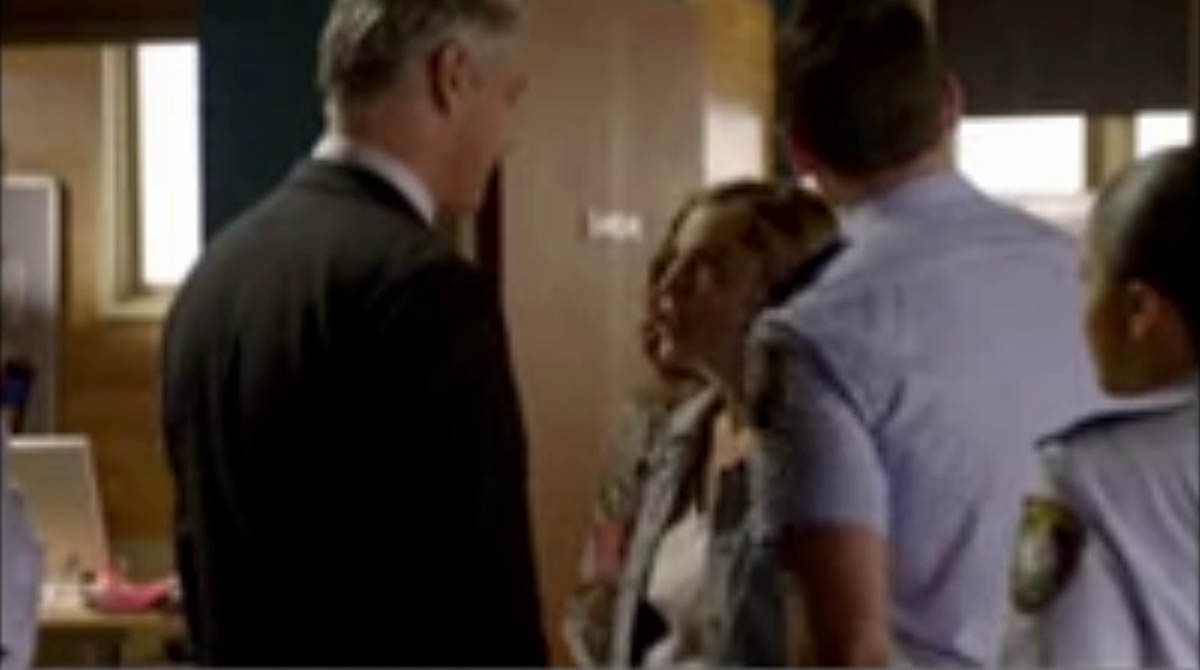 The voiceover tells us "Only one can survive," as we see Dana hit Fletcher over the head with the chair she was previously tied to.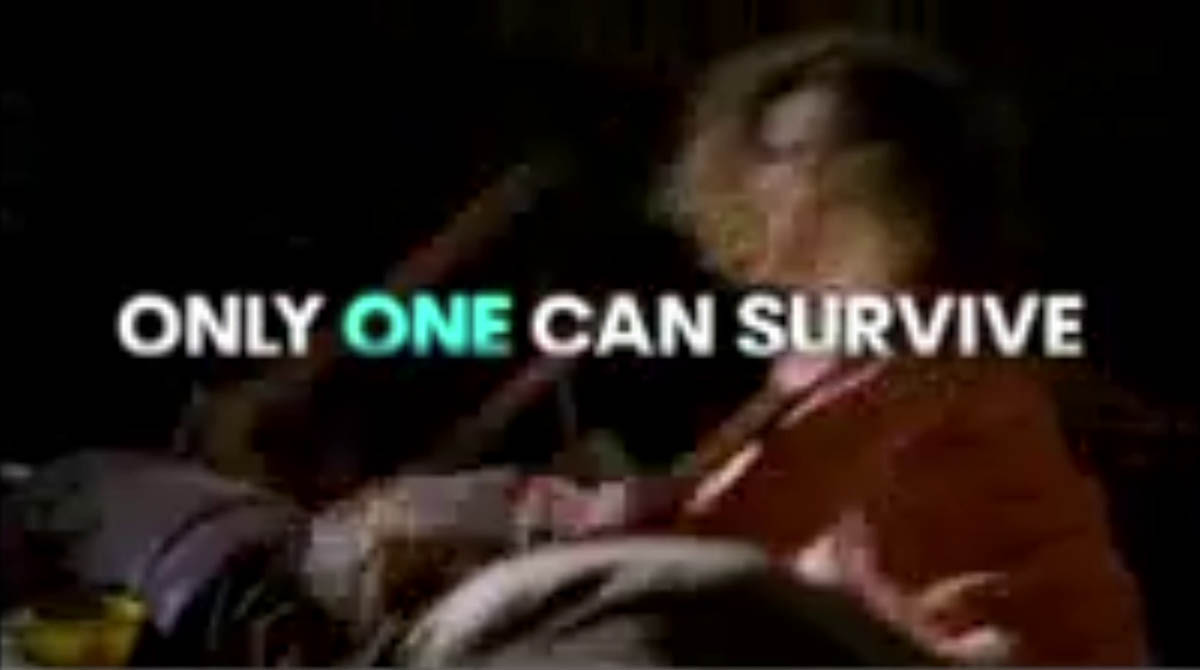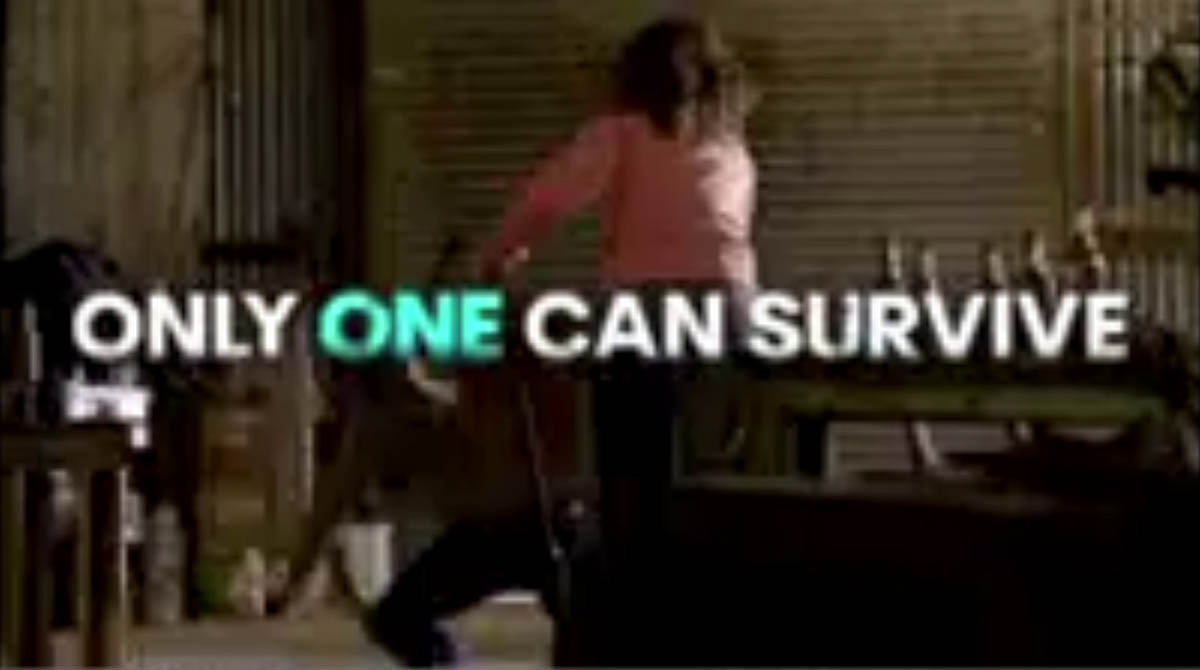 "This is going to end really badly," says a concerned Harper as she walks with Irene through Summer Bay's parkland.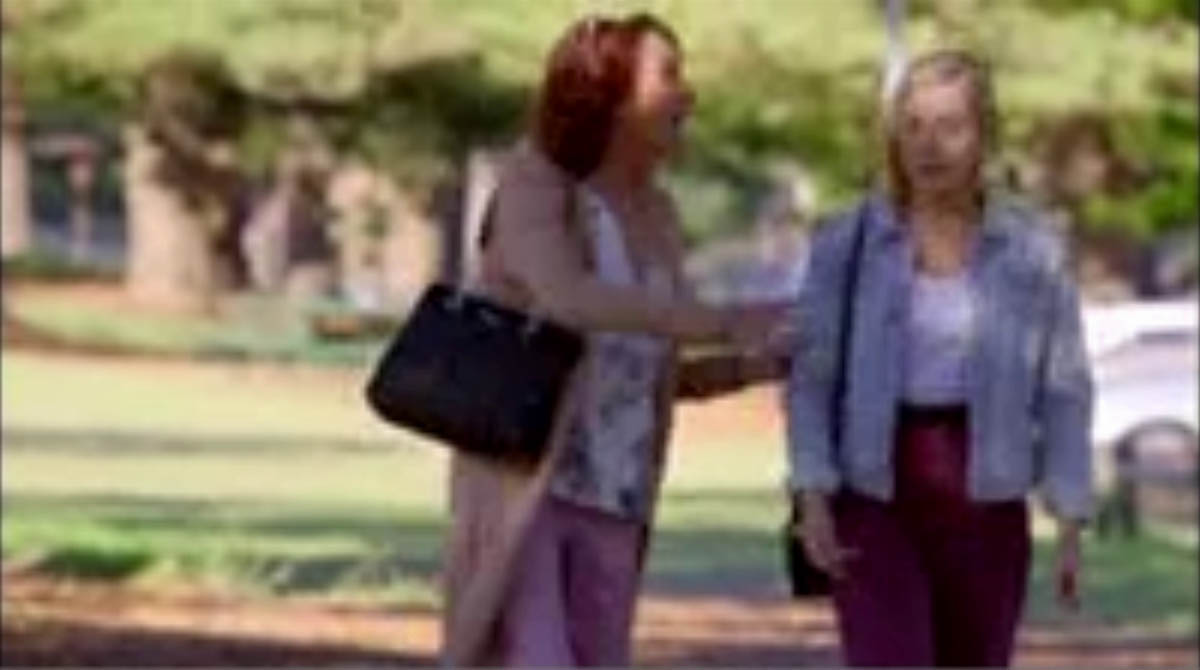 Having temporarily subdued Fletcher, we see Dana on the phone with someone pleading for help.
However, before she can tell the person on the other end where she is, Fletcher, having regained consciousness, grabs her from behind and puts his hands over her mouth.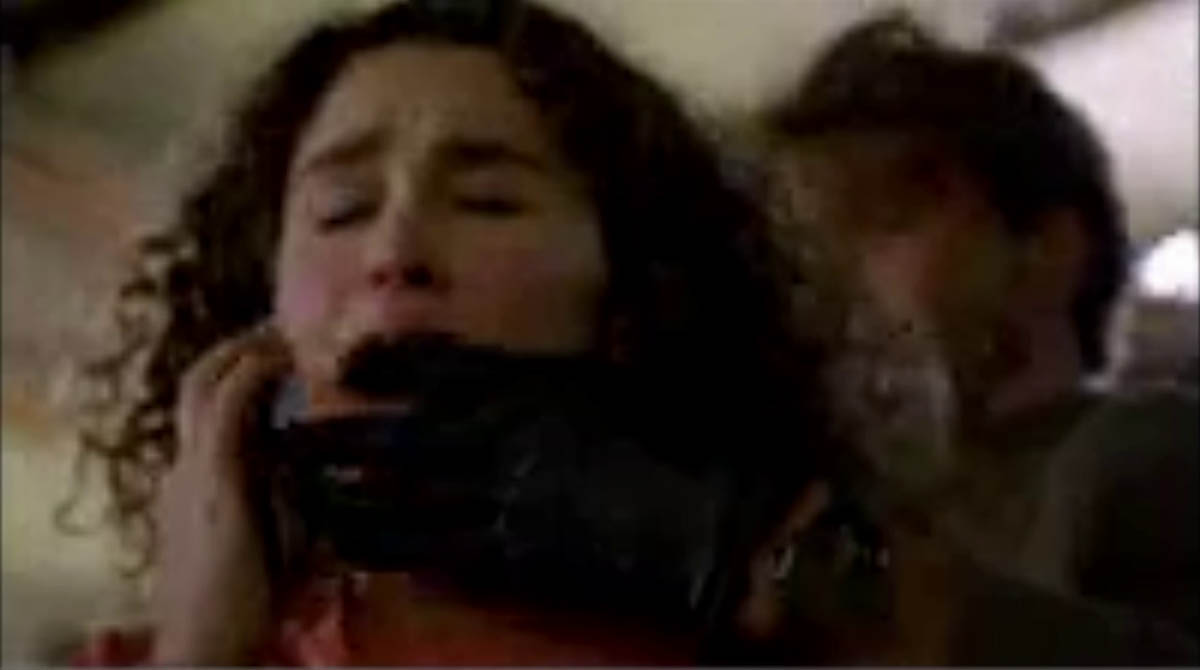 She kicks out, but he has a firm hold.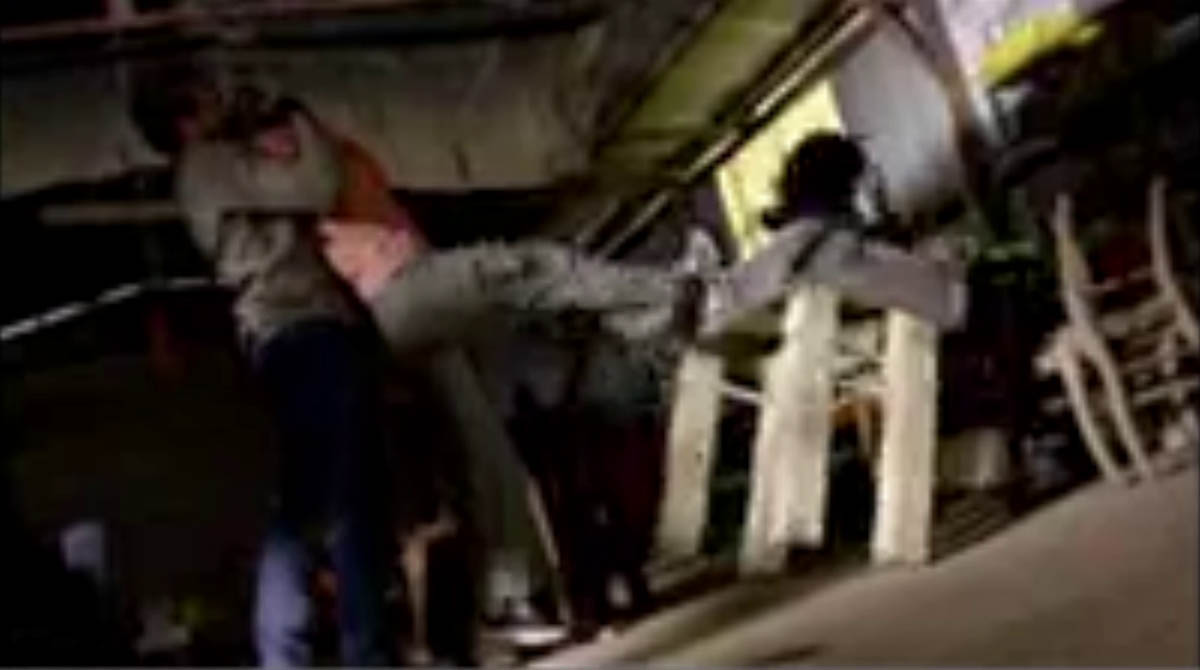 "I knew that you were dodgy," Cash tells Madden. "But I didn't think you'd go this far."
"You're getting in my way," warns Madden.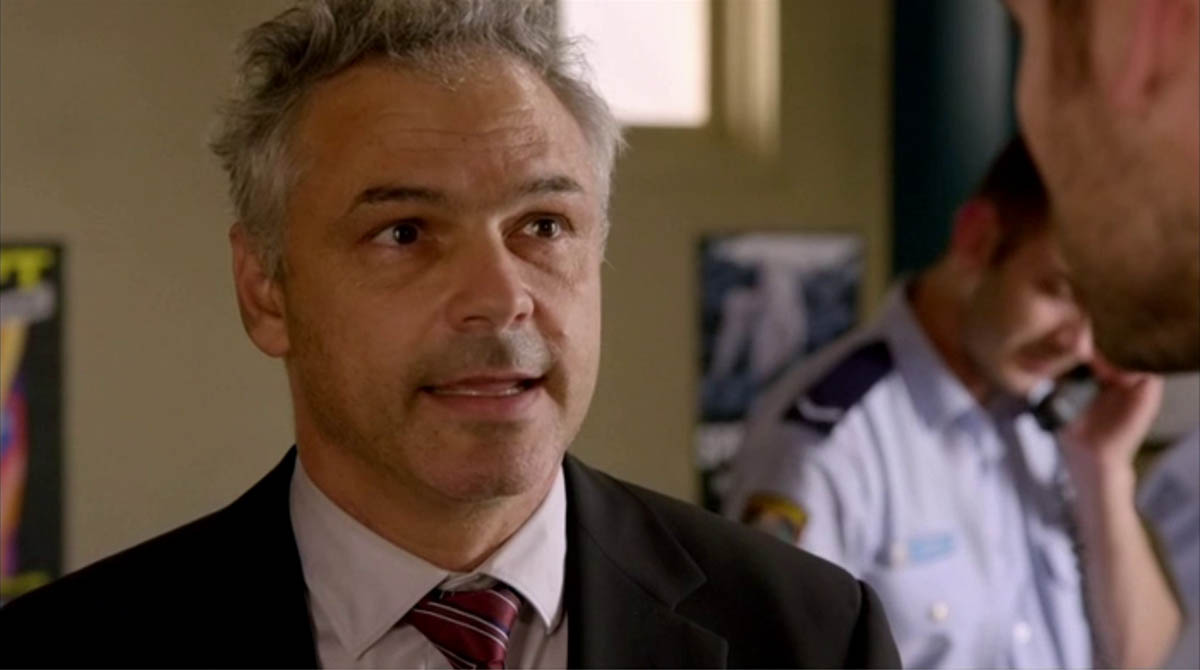 The promo shows Dana pleading with Madden and Fletcher – "please don't do this" – but her words fall on deaf ears.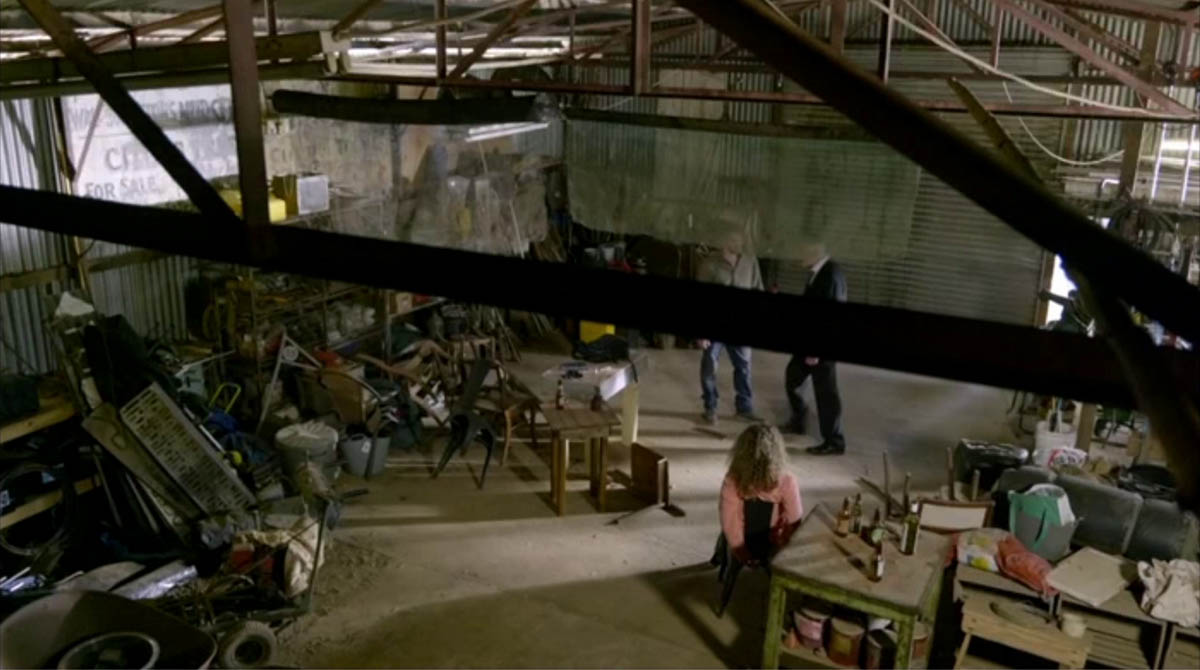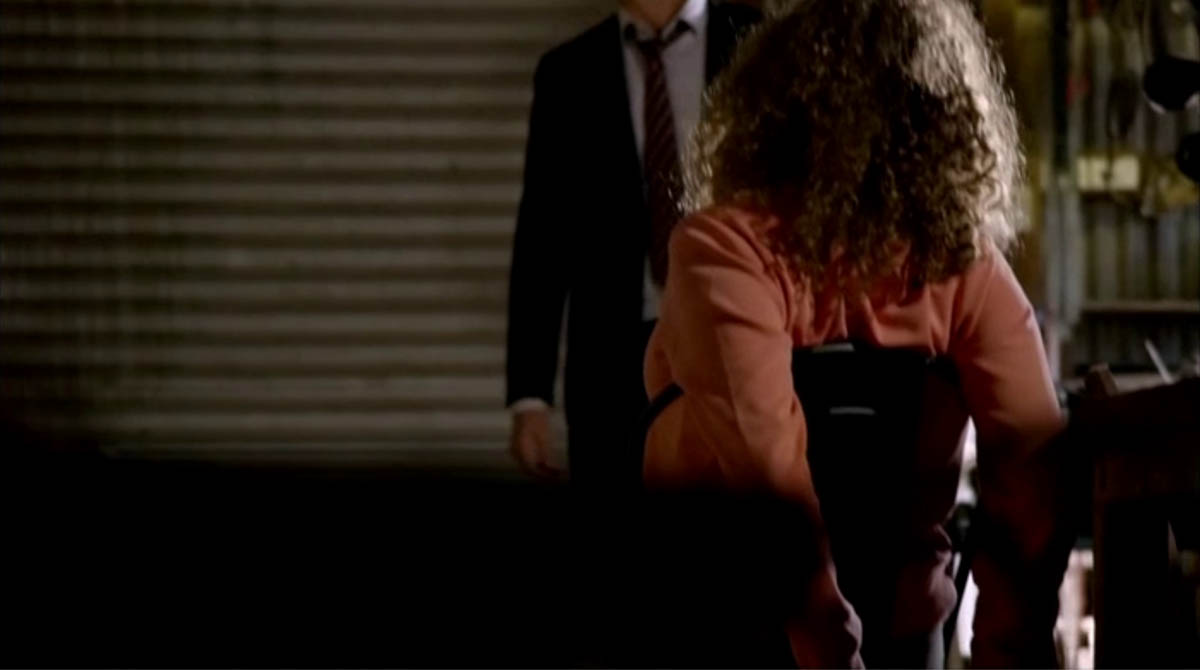 "By the time they find you, it'll be too late," Madden tells her.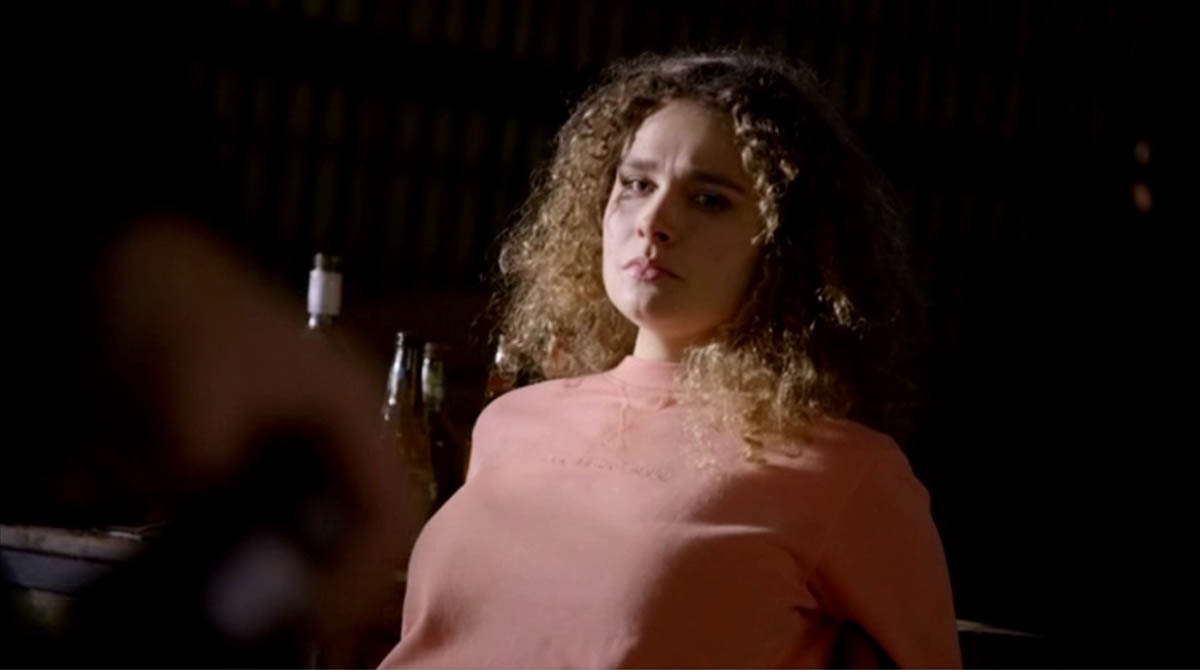 We then see two police cars speed towards the complex.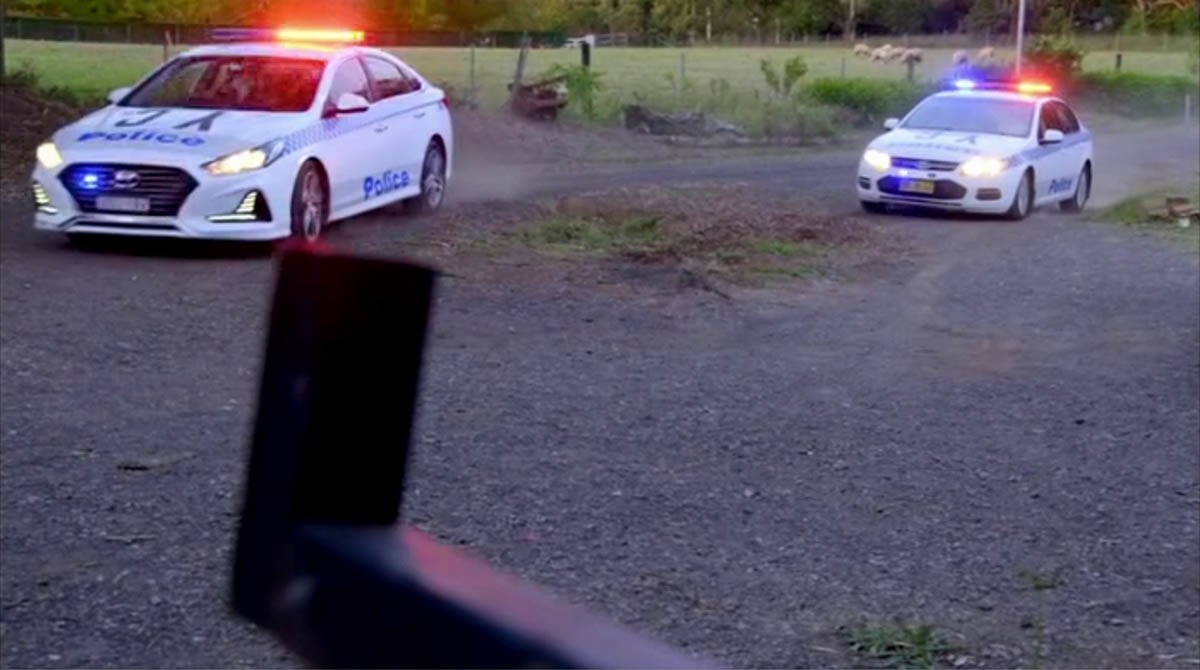 "Please Cash, bring her home. I need my sister back," Harper pleads.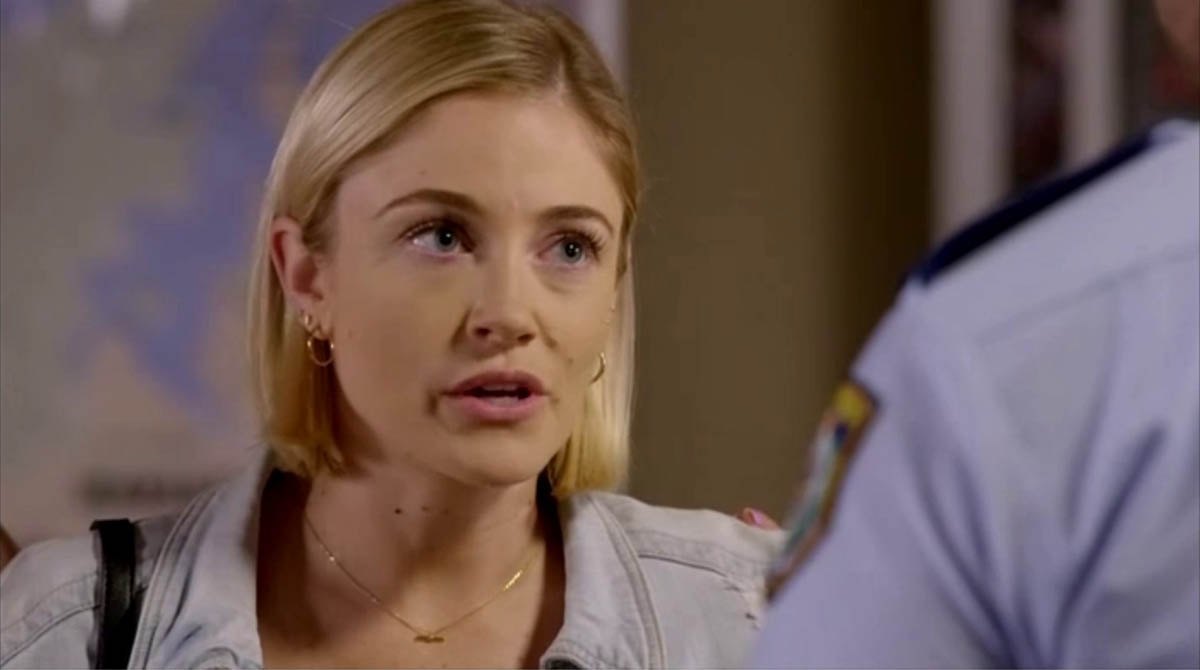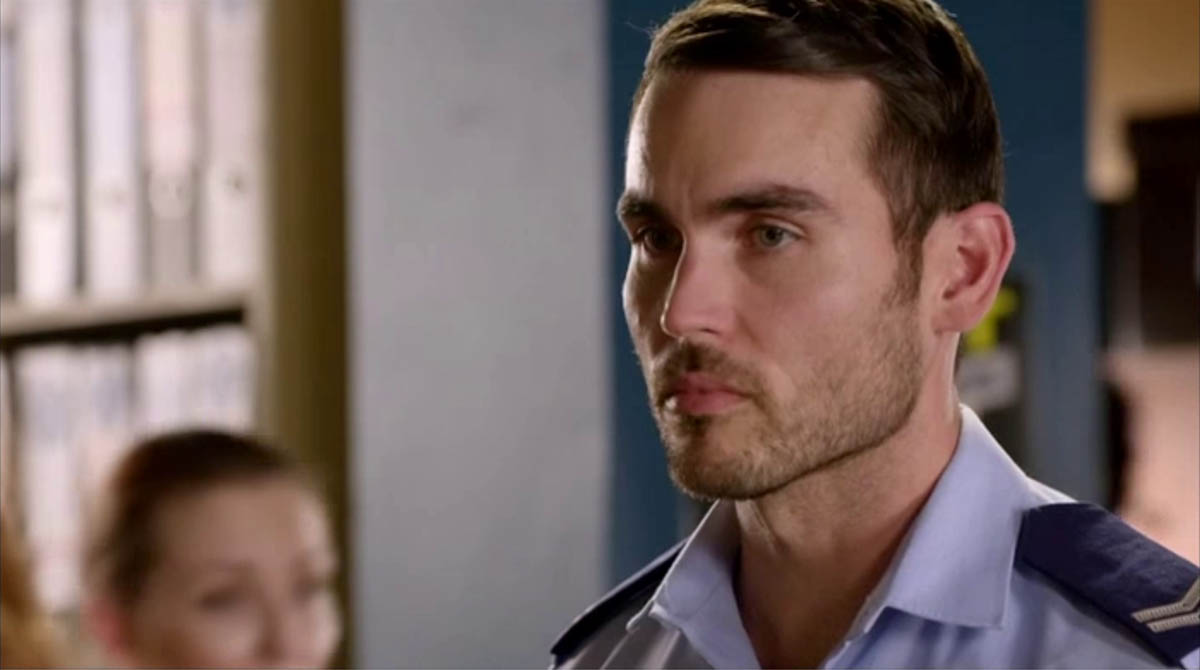 Finally, Cash finds his way to the complex.
"You're not gonna get away with this," he tells Madden, but the detective doesn't seem remotely concerned that he's been found.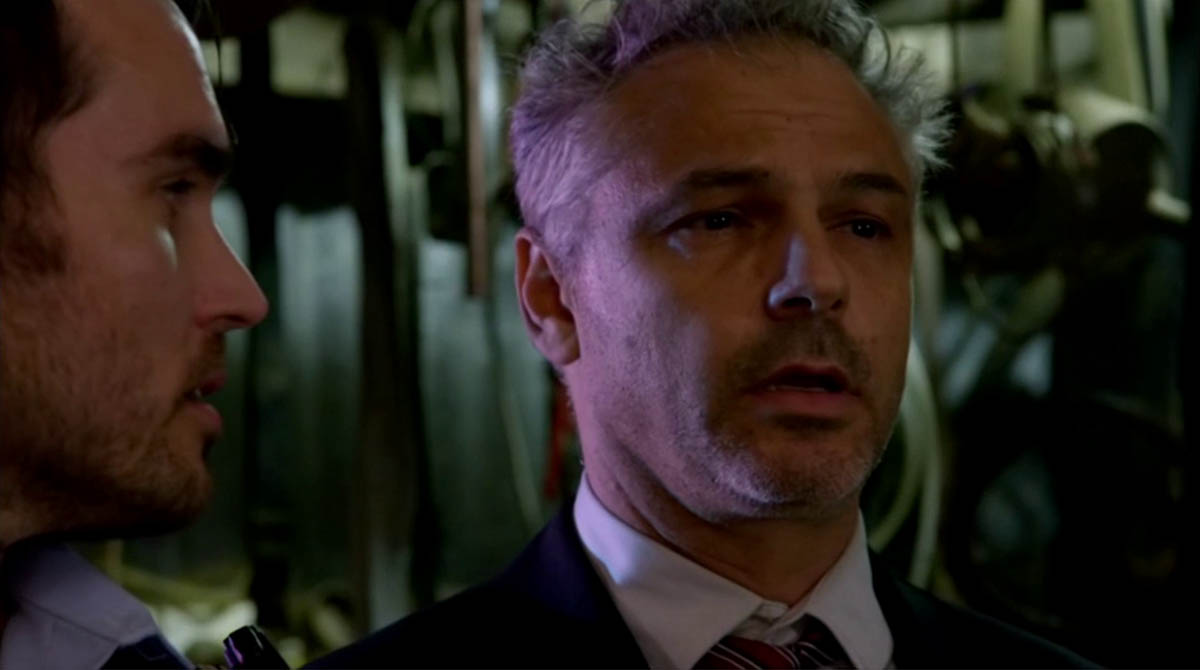 "Get away with what?" he responds, coldly.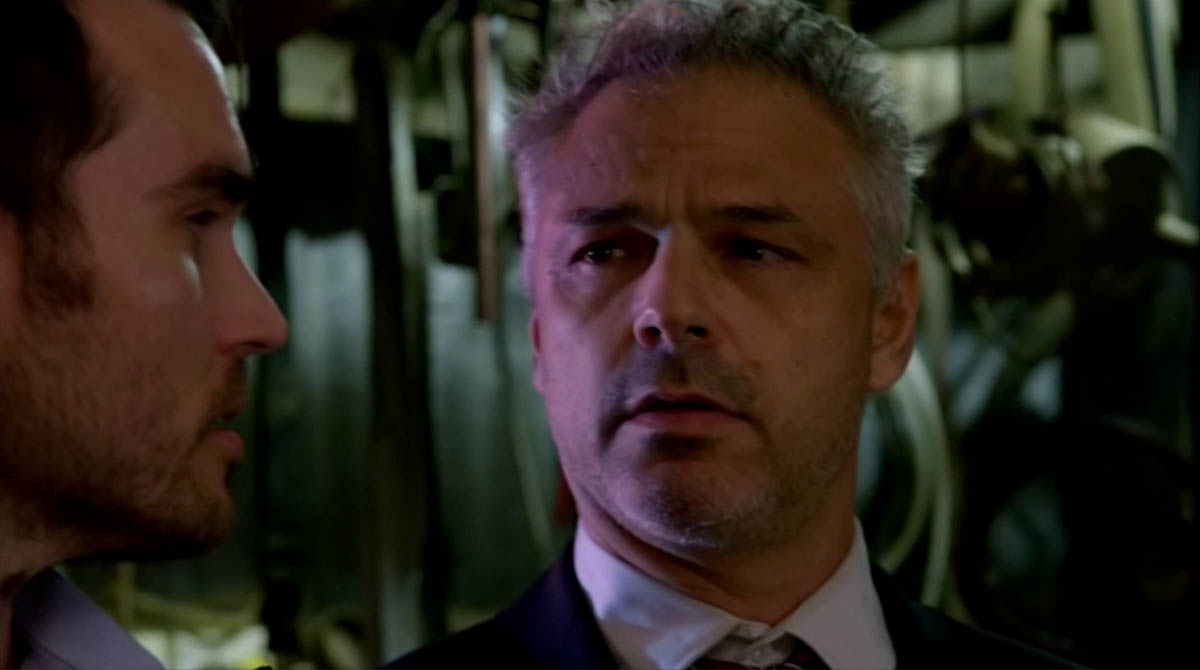 Will Cash be able to rescue Dana, and prove that Madden is corrupt?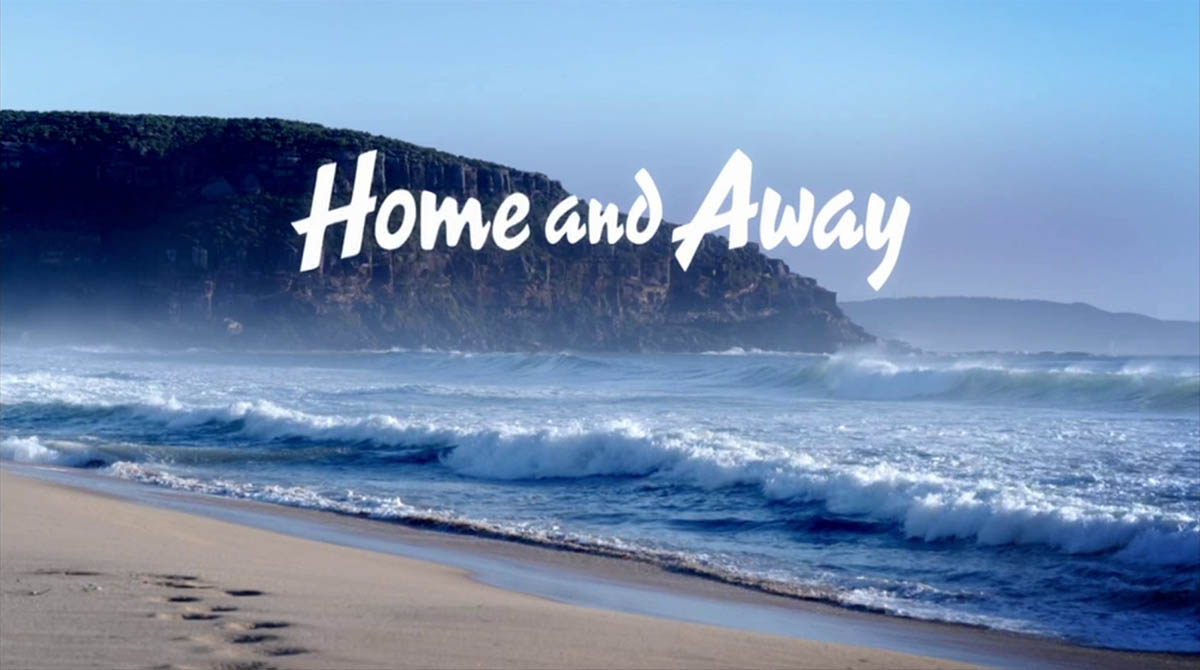 ---
Monday 11th September (Episode 8116)
Cash chases a lead. Harper fears for her sister's safety. Tane and Felicity plan for their future.
Tuesday 12th September (Episode 8117)
Cash embarks on a rescue mission. Dana's life hangs by a thread. Madden enacts a deadly plan. Rose has a truth bomb for Irene.
Wednesday 13th September (Episode 8118)
Can Marilyn repair things with Roo? Mali wins hearts at a Hen's night. Is Irene heading to prison?
Thursday 14th September (Episodes 8119–8121)
Have Eden and Remi given up on Kirby? Roo gives Marilyn false hope.
Roo turns the tables on Marilyn. Cash receives big news. Felicity is floored by Tane's truth.
Felicity dreads disappointing Tane. Dana receives good news. Cash grapples with an uncertain future.
---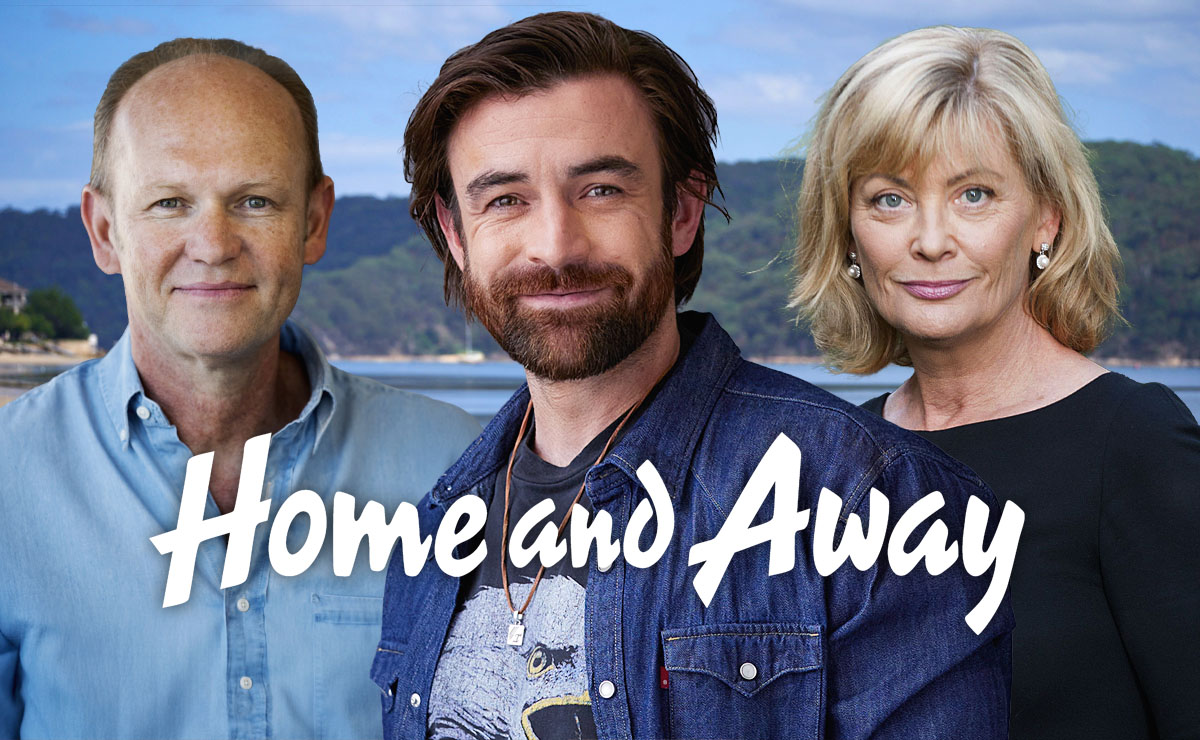 Get ready to meet the folks of another Summer Bay resident, with the show set to introduce the oft-mentioned parents of Remi Carter.
Spoilers in your inbox every weekend!