Home and Away introduces Margot and Tegan in Andrew drama
Home and Away has introduced two new characters in the ongoing Andrew saga, as we meet Margot and get our first mention of Tegan.
Last week's Australian episodes saw a breakthrough in Andrew's (Joshua Hewson) case thanks to a social media post by Theo (Matt Evans).
The Lyrik lead singer took inspiration from Maz's (Emily Symons) recent fight against Stunning Organics and posted Andrew's missing person's notice on social media, hoping that word would spread and somebody would recognise him.
Andrew had been taken from his mother, Esther Lawrence, by his father when he was just four years old, and hadn't been seen since.
At the time, Esther filed a missing person's report, but the police were unable to track him down.
Cash (Nicholas Cartwright) recently learnt that Andrew had been held captive by Vita Nova, a known doomsday cult. While Andrew was now safely living with Justin (James Stewart) and Leah (Ada Nicodemou), Cash was struggling to locate his mother, who was no longer living at her last known address.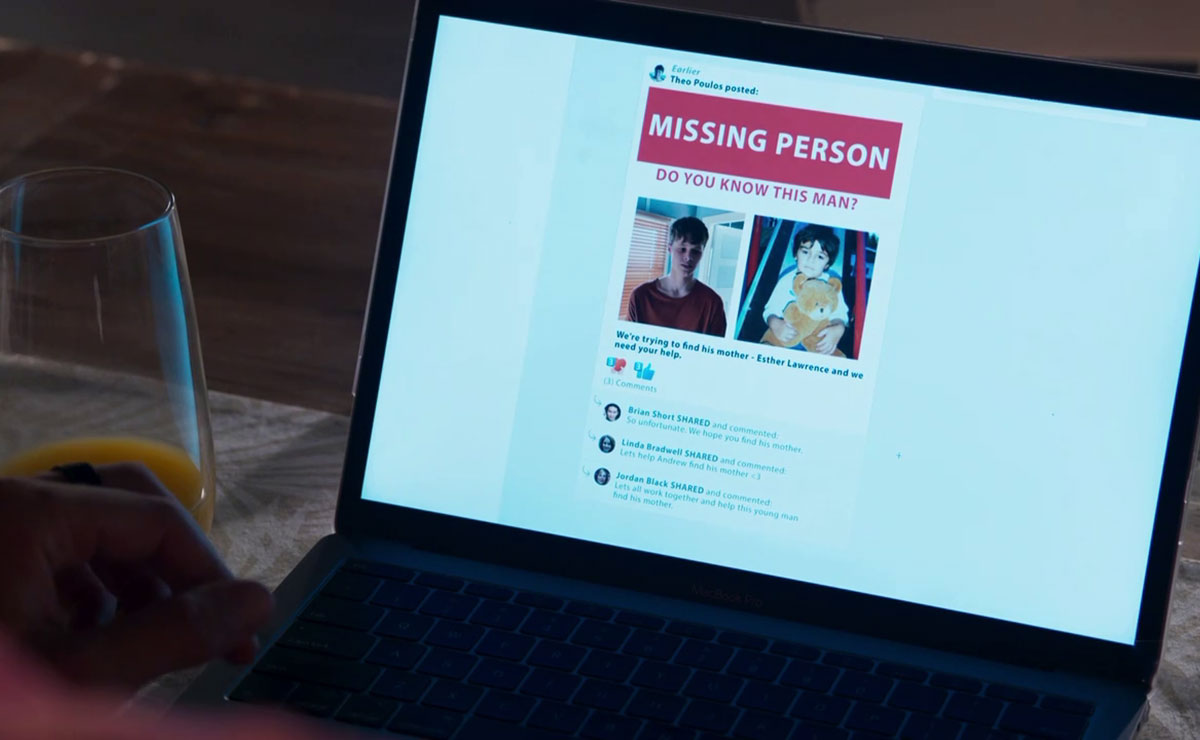 Just a few days later and Theo's post started gaining traction, with a number of people responding with potential information.
Cash was cautiously optimistic, but pointed out that it was possible that the Cult knew about Theo's post, and that he'd have to cross-reference everyone with known Vita Nova members.
Then, the following day, a woman (played by Mandy McElhinney) arrived at Yabbie Creek police station claiming to be Andrew's mum Esther.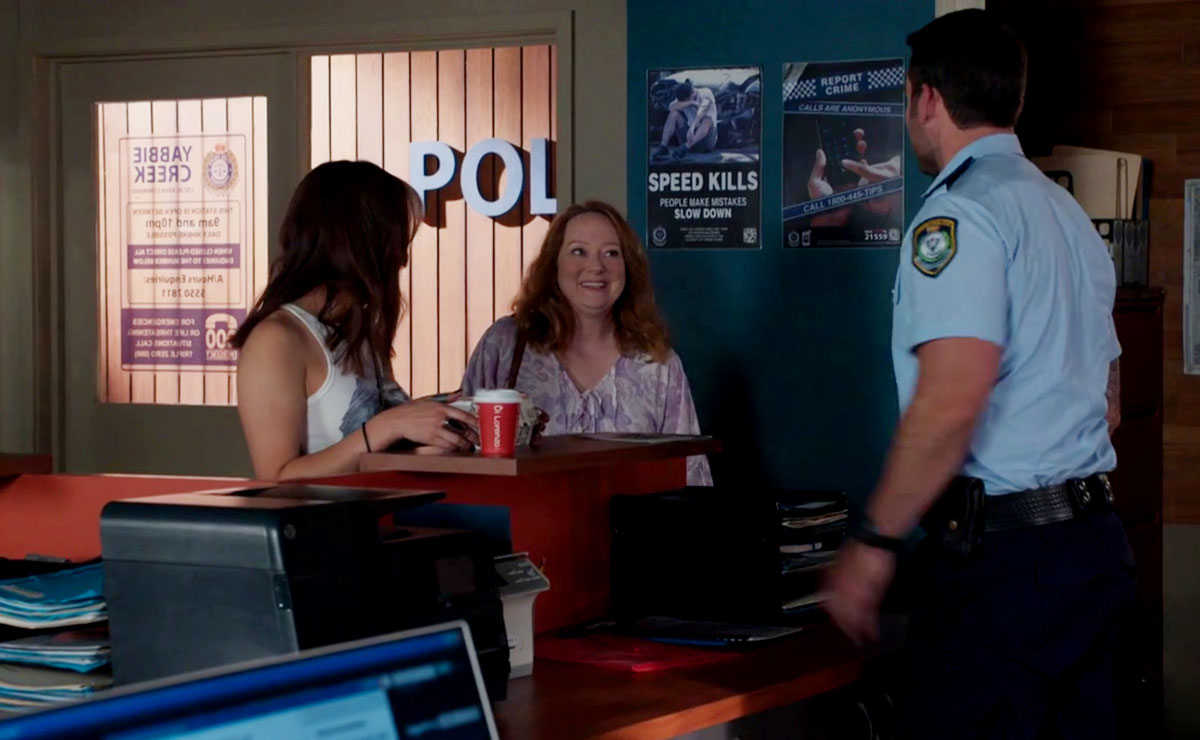 Esther claimed she was now going as Esther Jamieson, having changed her surname from Lawrence over 10 years ago.
She explained to Cash that she'd spent years looking for Andrew and trawled the internet looking for clues, but "he was just gone."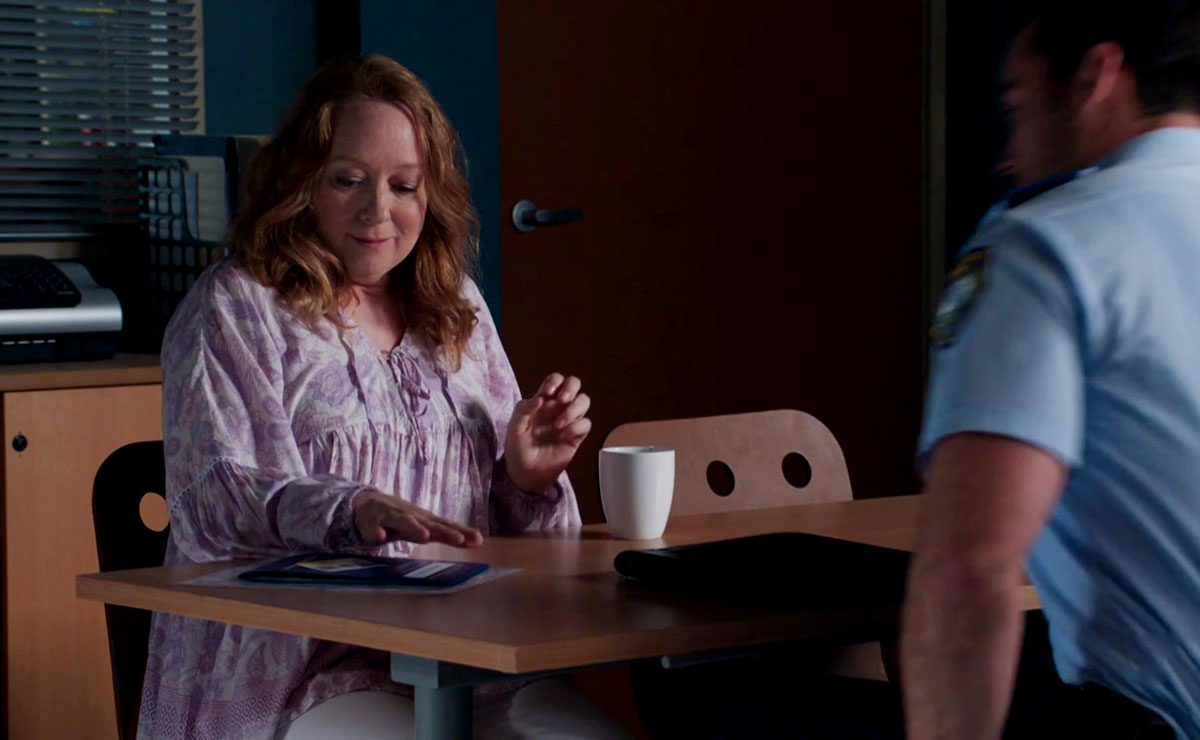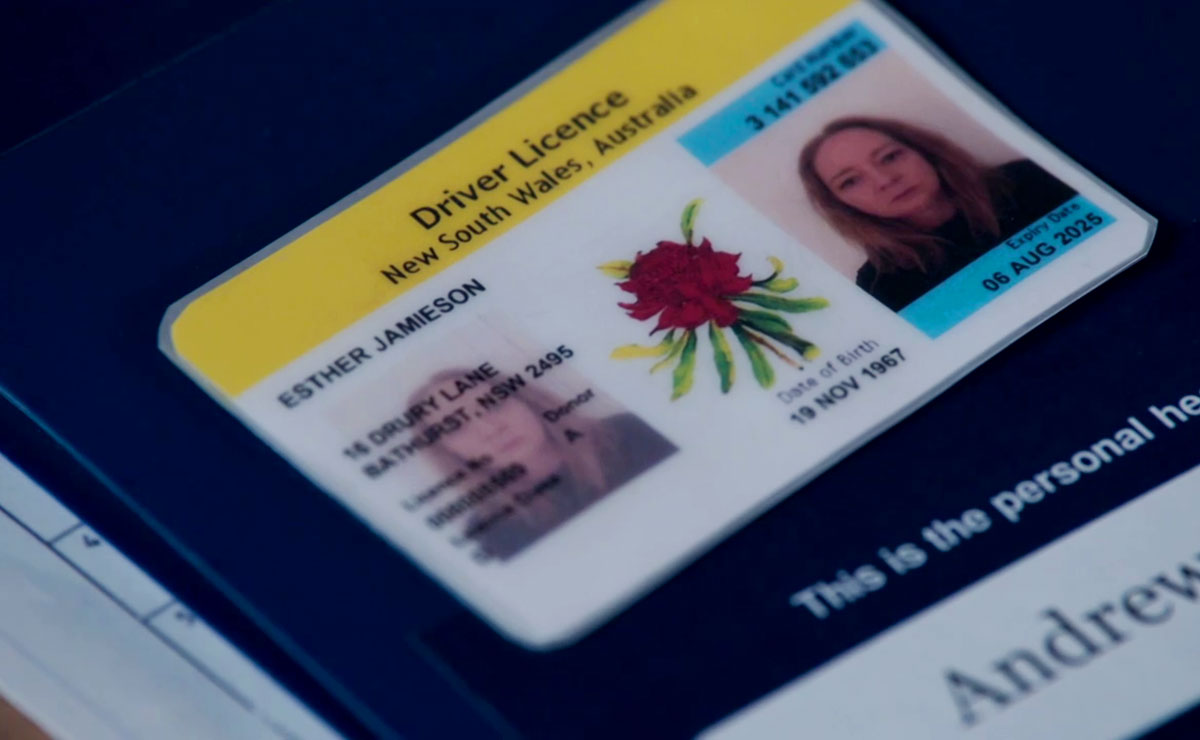 "I needed a fresh start for my own sanity. New name, new me. But I never forgot."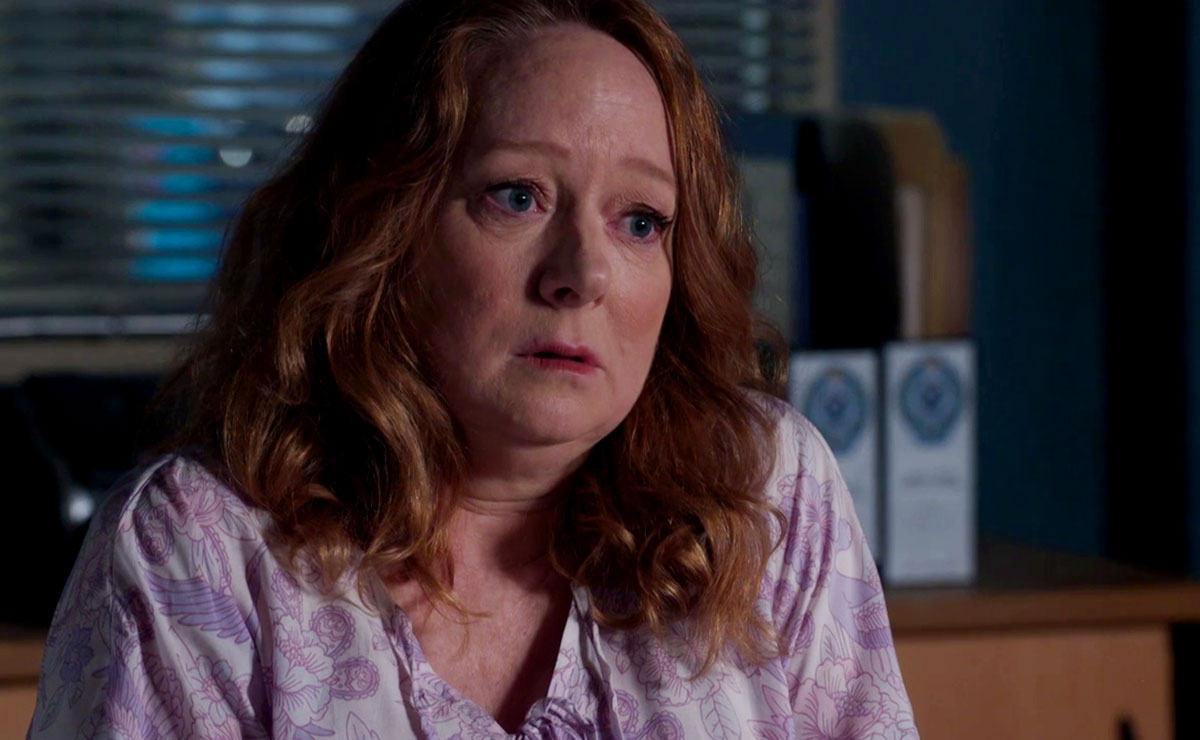 Despite Esther's new ID looking just a little shifty, Cash was satisfied that she was who she said she was, and offered her the chance to meet "her son."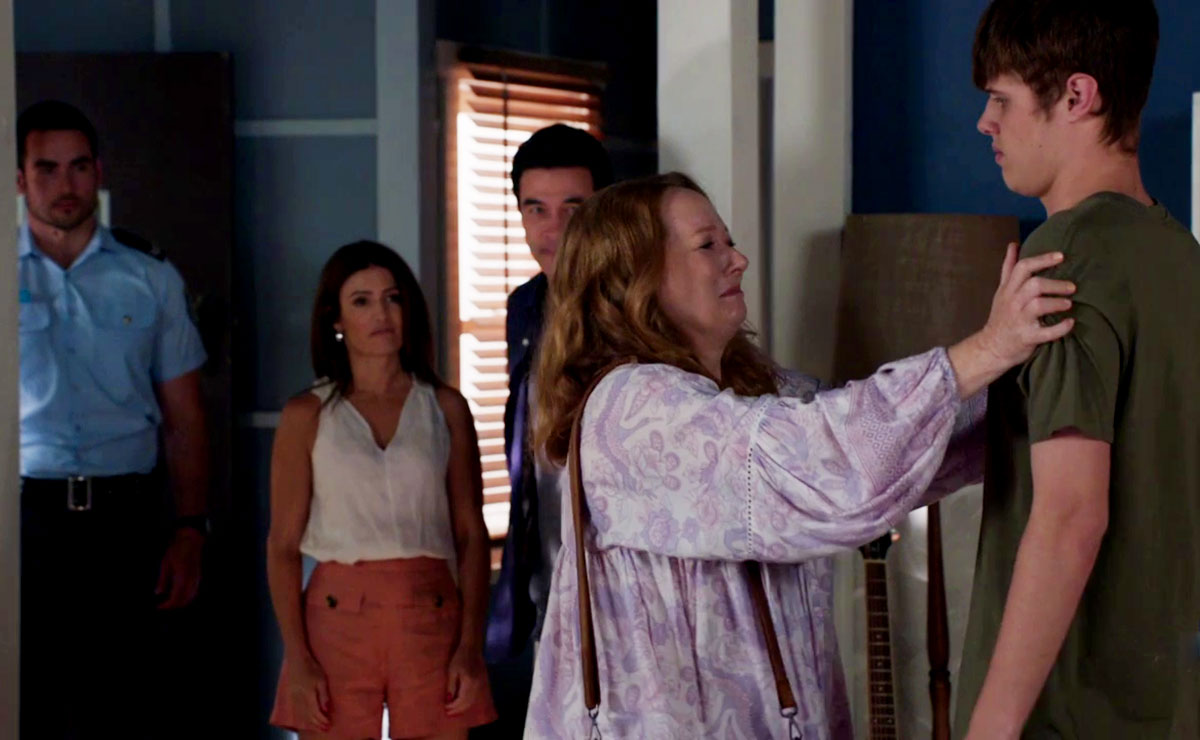 Andrew was nervous at the prospect of being reunited with his mum, and when the reunion happened at Leah and Justin's house, he struggled to warm to her.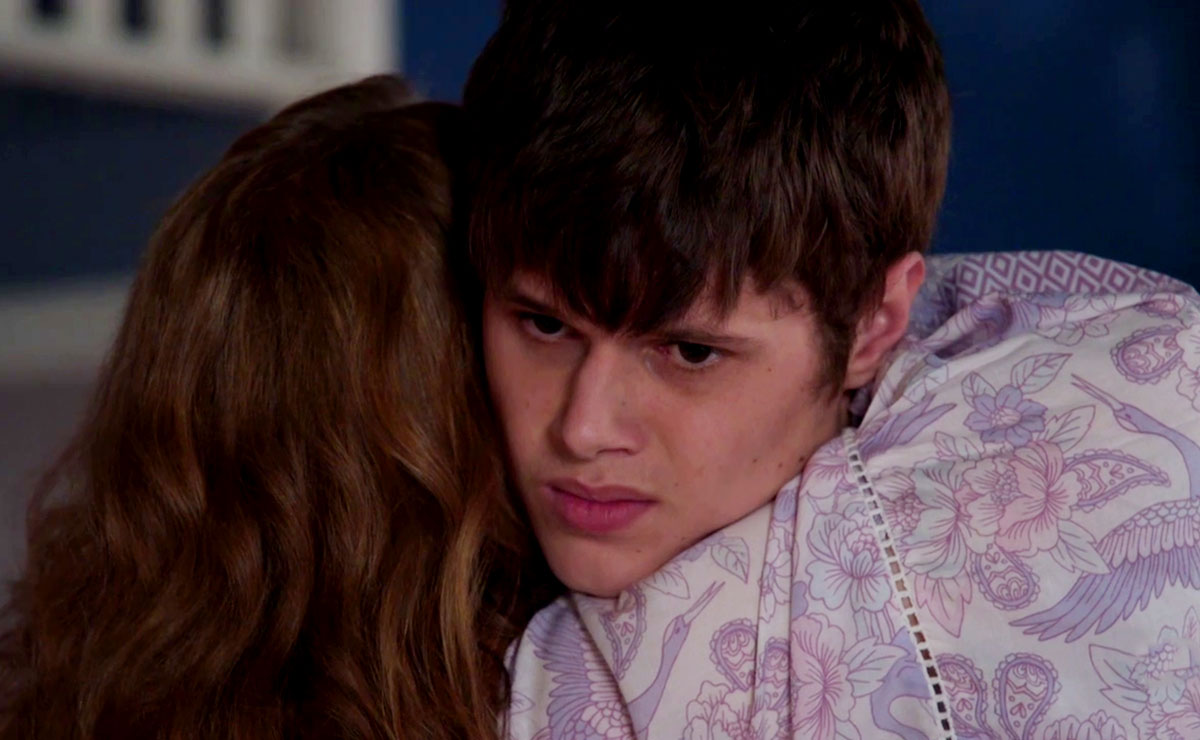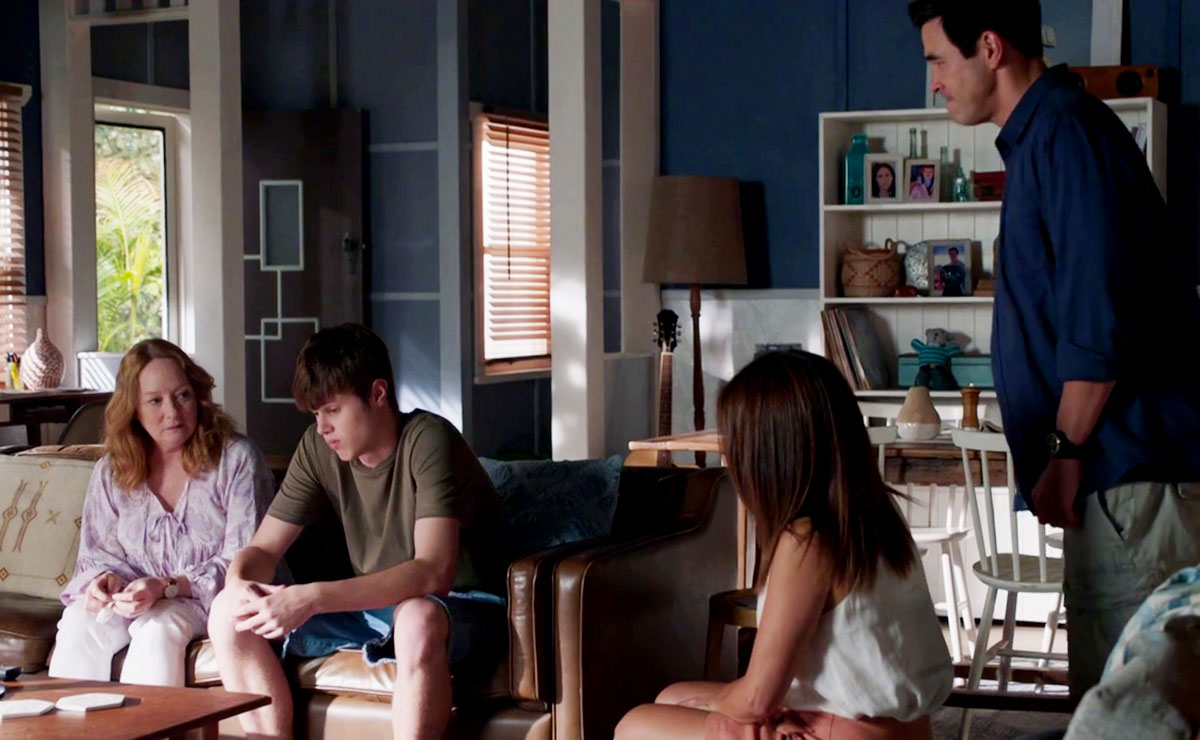 He had no recollection of her, and further disappointment came when 'Esther' couldn't remember his beloved 'Ted' teddy bear, simply claiming "Andrew had a lot of toys."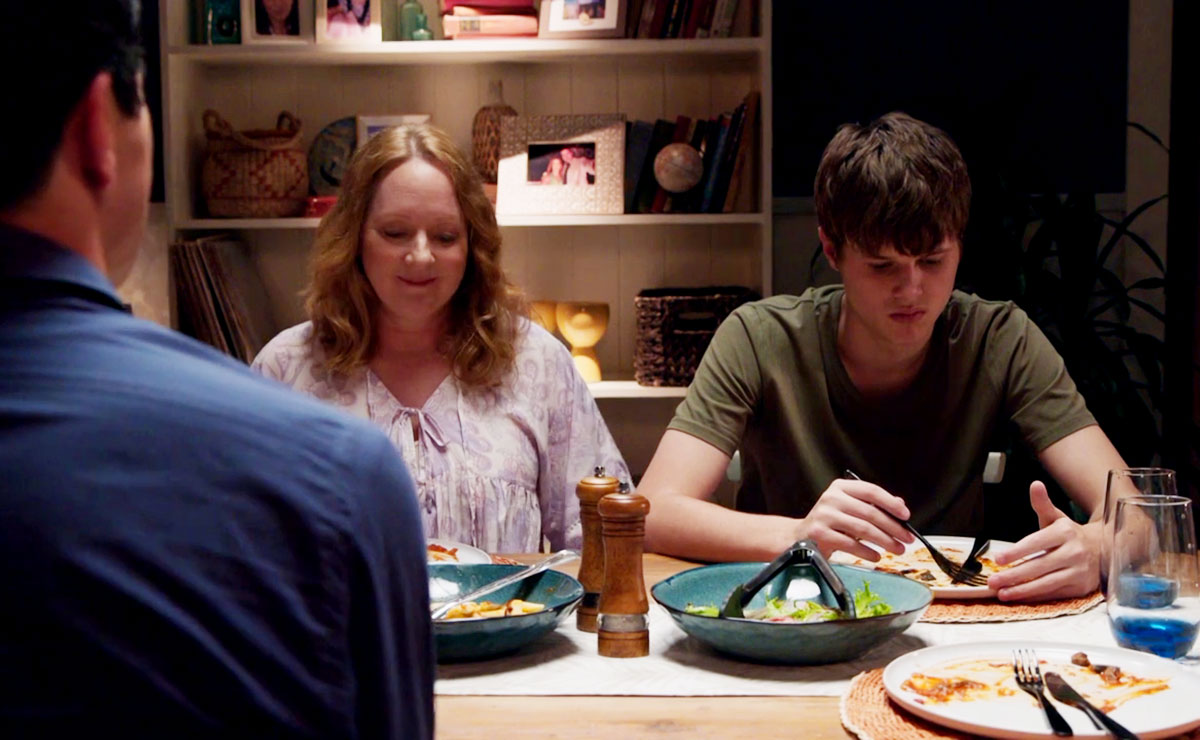 Justin assured Andrew that he didn't have to do anything he didn't want to do, and there was no pressure for him to go live with his mum.
However, that night, when 'Esther' left, Andrew overheard Leah say how devastated she would be to not be able to reconnect with her son, and this caused him to have a change of heart.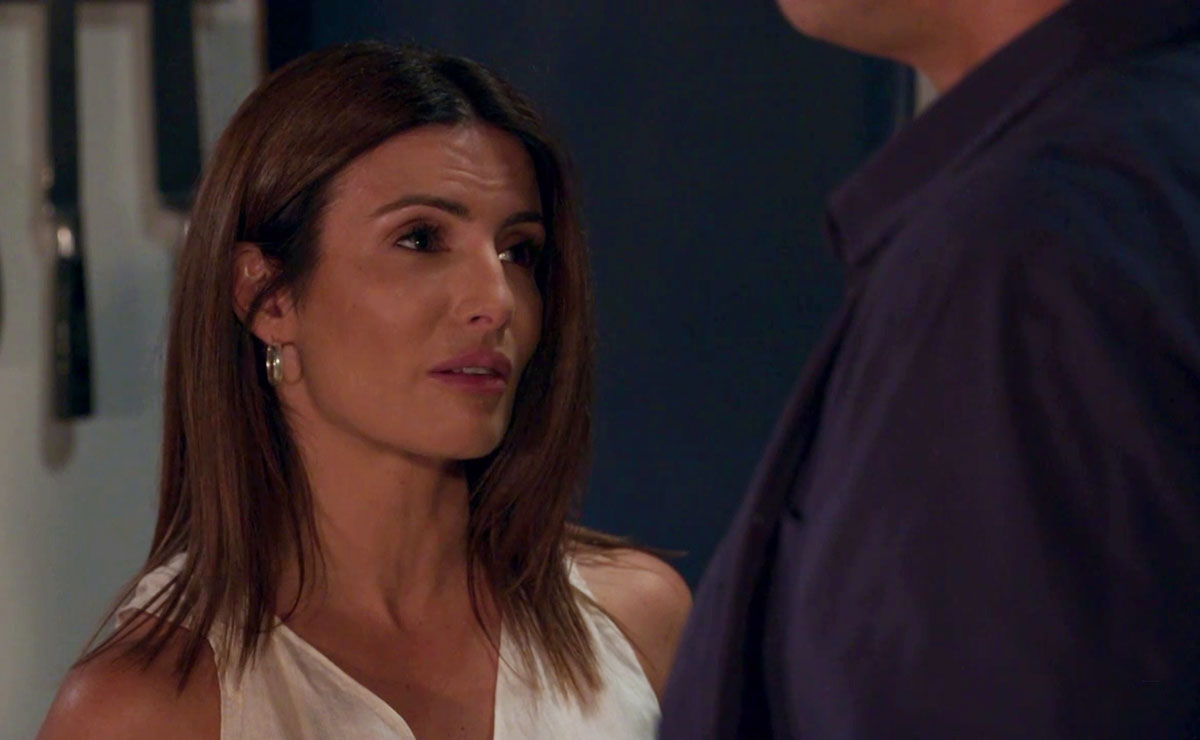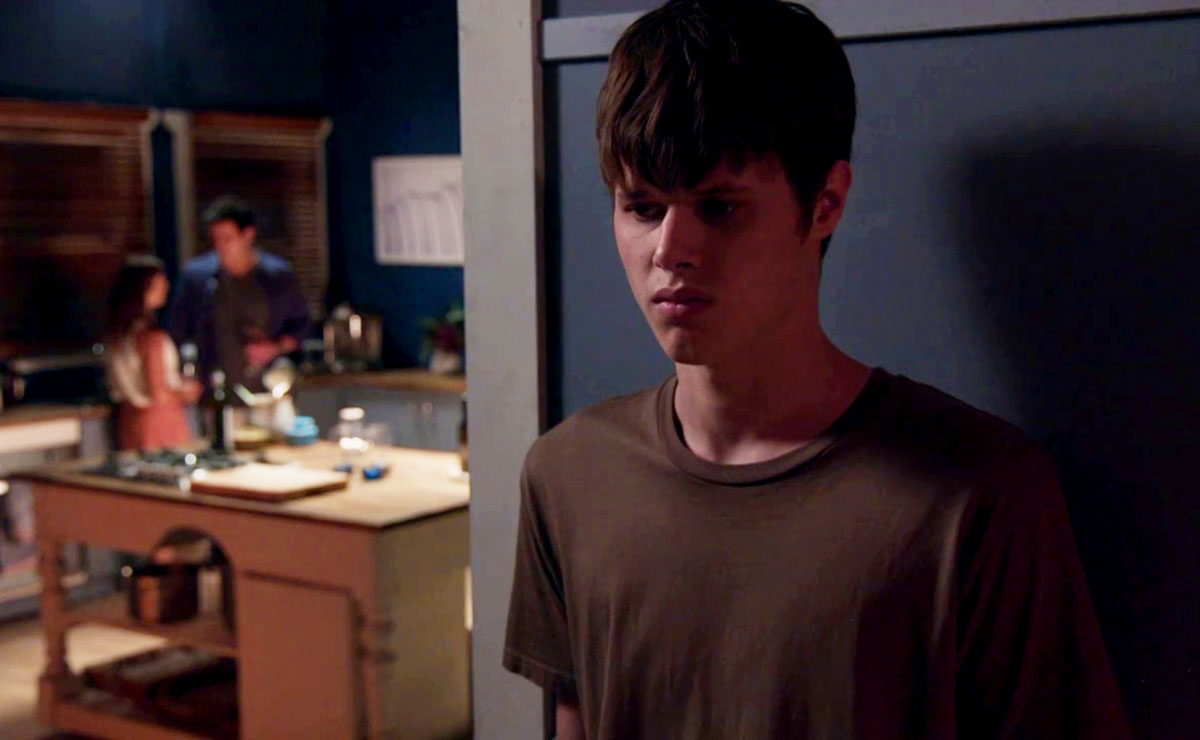 The next morning he announced to Leah and Justin that he wanted to go home with his mum after all.
Andrew and 'Esther' drove off together into the sunset, with Leah and Justin promising to keep in touch and hoping that they'd done the right thing.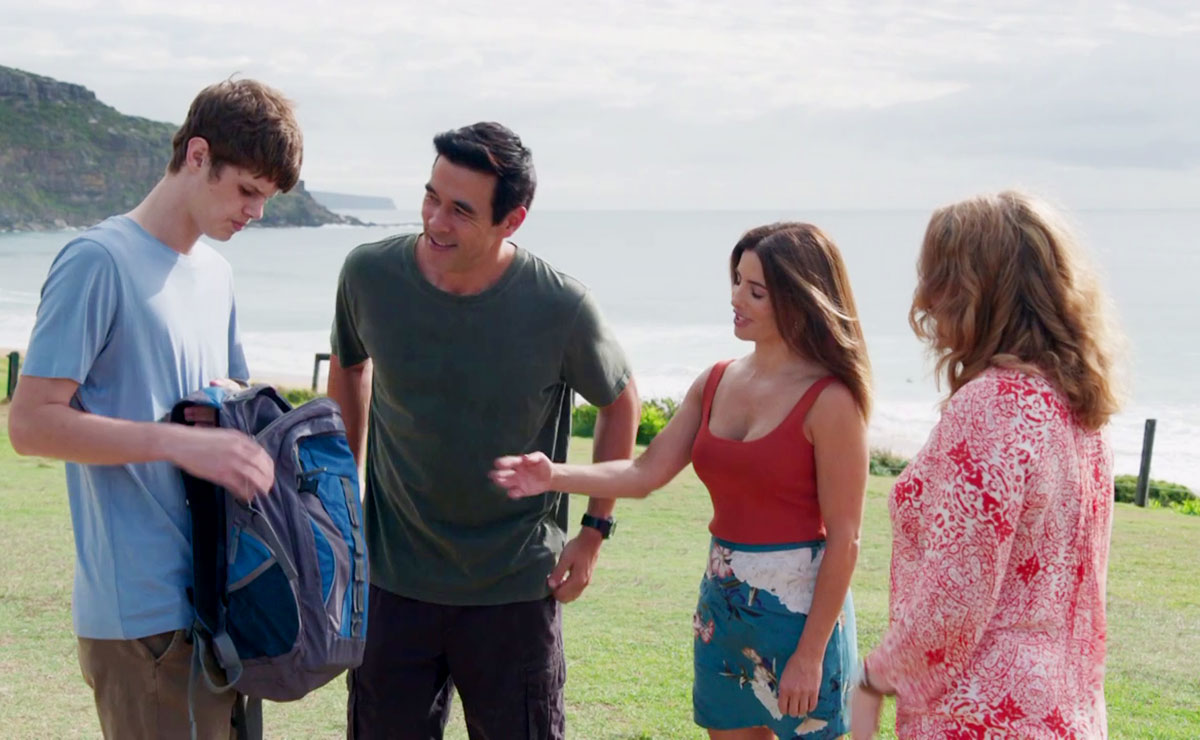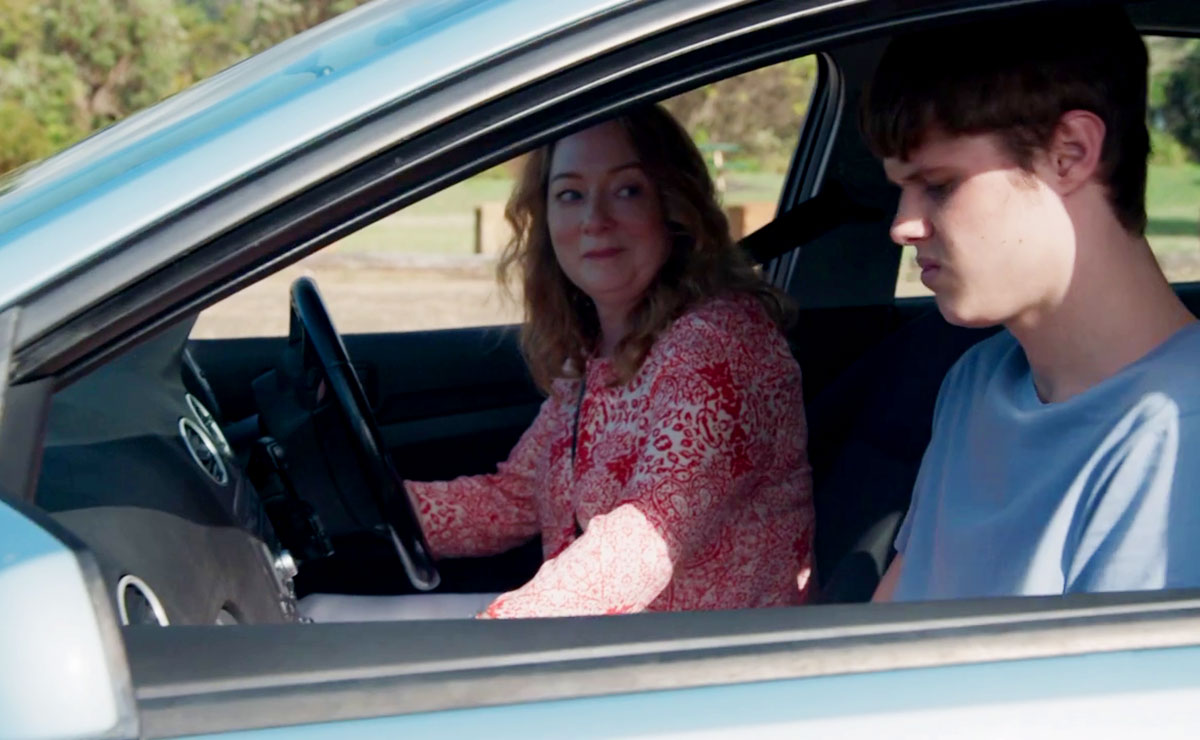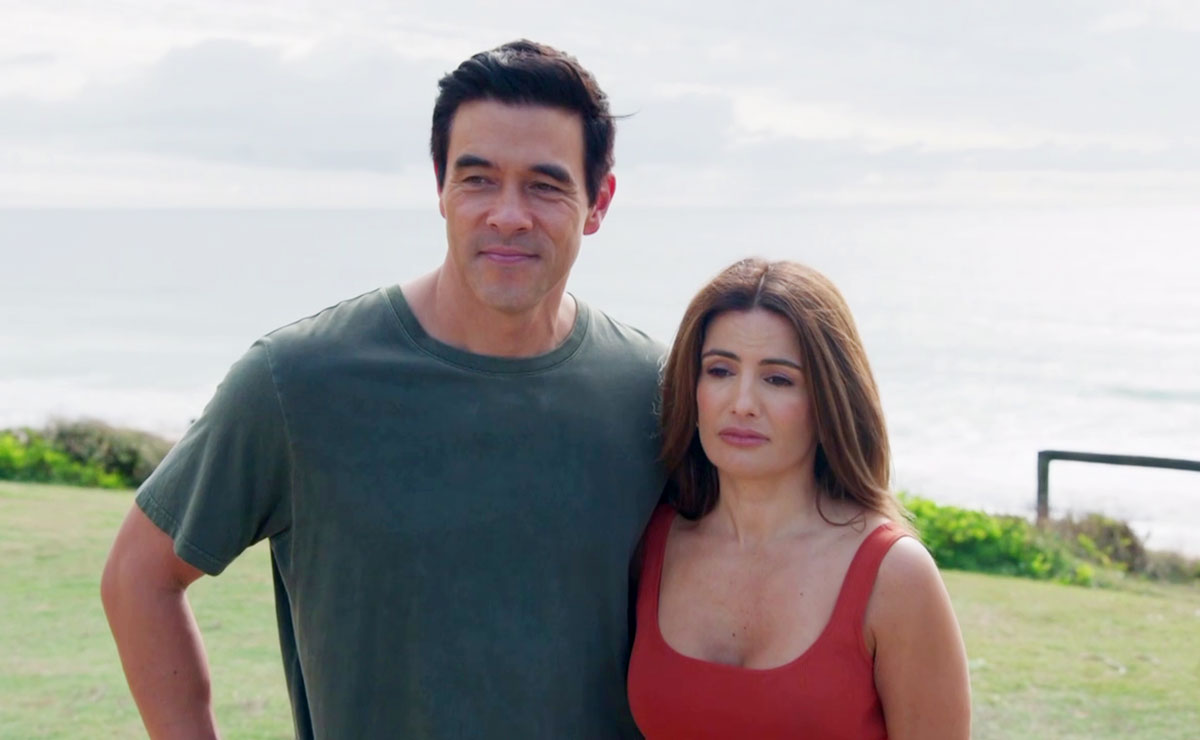 Margot arrives on Home and Away
It was shortly after that the (slightly obvious) twist came – the woman wasn't in fact Andrew's mother Esther, but Margot Defoe, the leader of Vita Nova.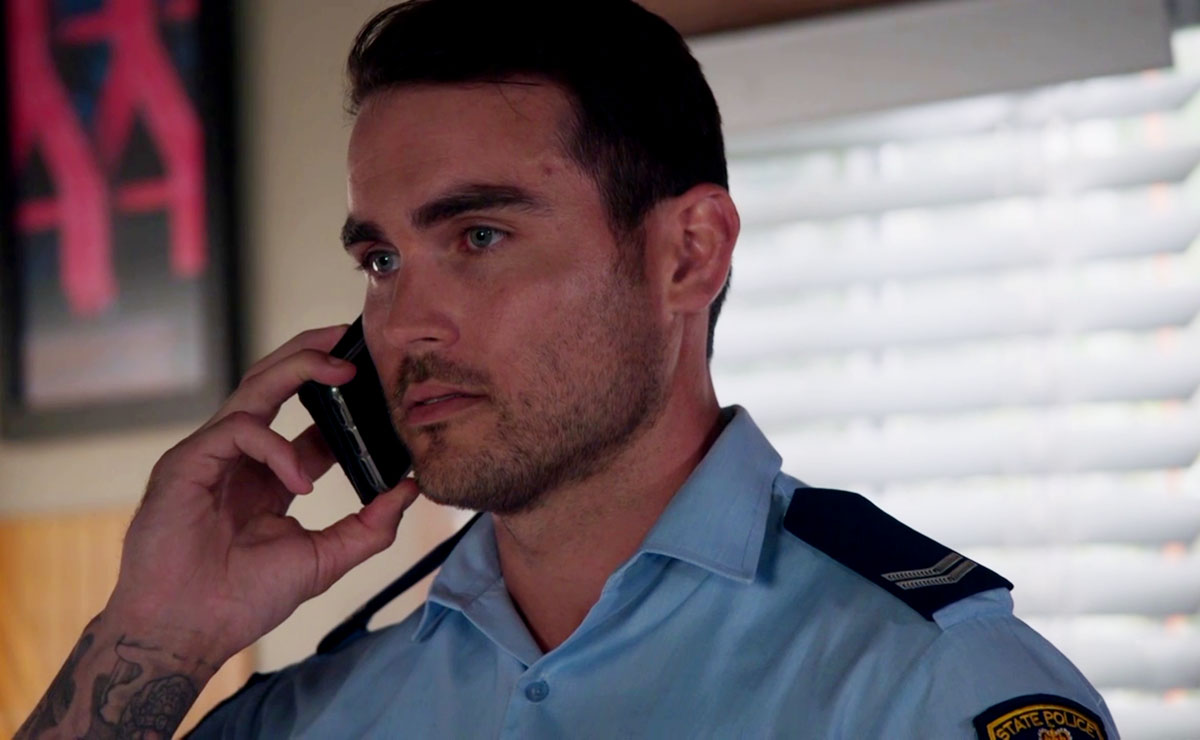 At the end of Thursday's triple bill of episodes in Australia, we saw Andrew at Vita Nova's remote compound, where Margot was punishing him.
He struggled as Margot made him repeatedly pick up and push over a large tractor tyre, just one of many punishments he'd been enduring that day.
Overhead, a speaker blasted out a chilling mantra: "the strength of the group is not defined by its strongest members; rather, the group is only as strong as the weakest member."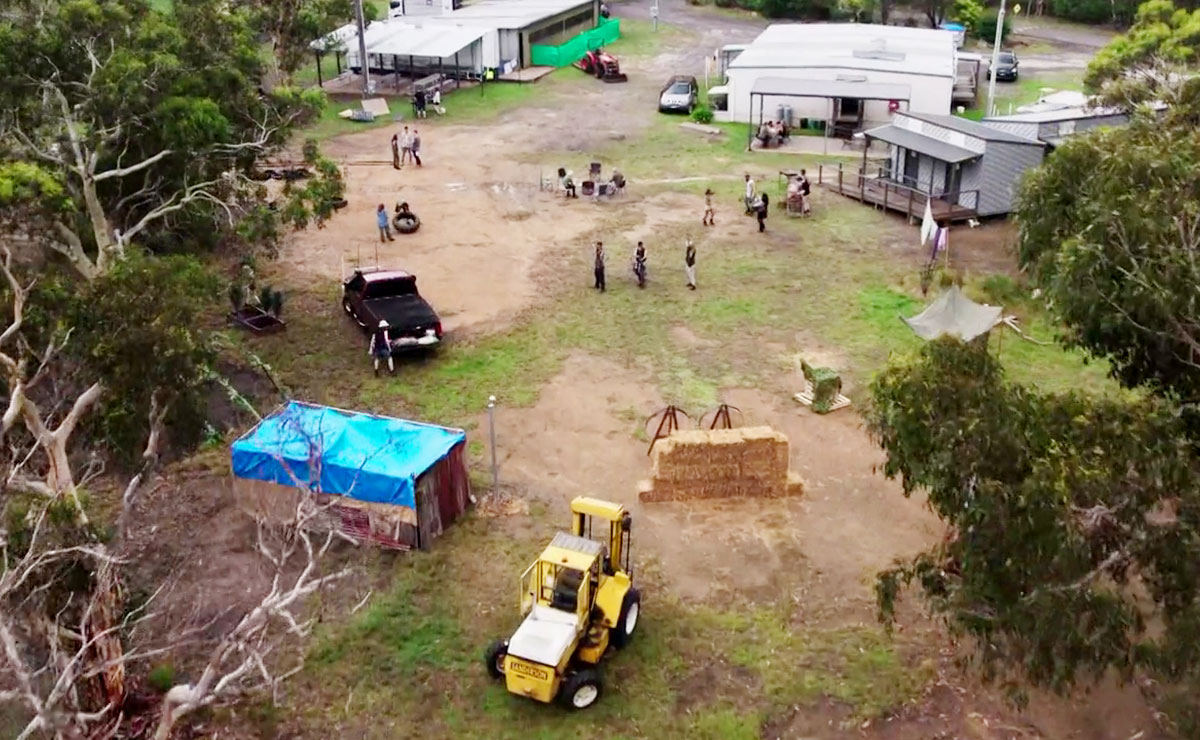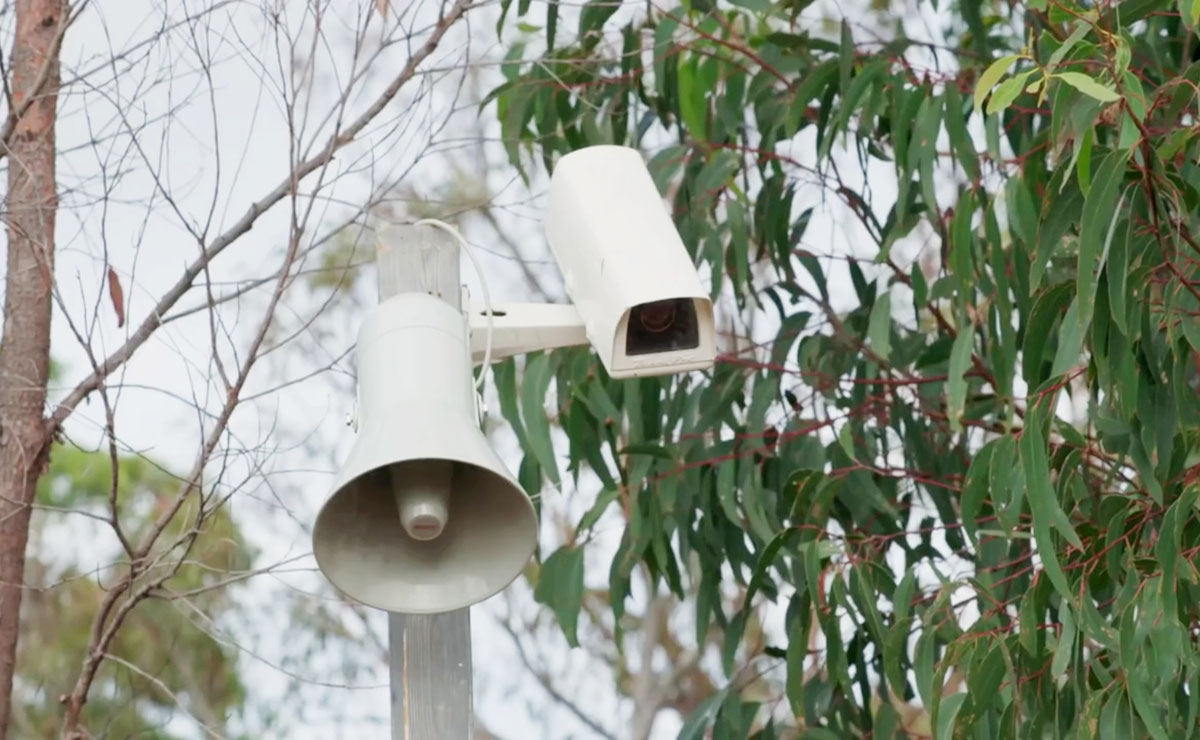 In the background, we saw members of the cult working out with battle ropes and makeshift weights, while others seemed to have a better deal as they tended to the compound's gardens.
Another background character carried a large number of arrows.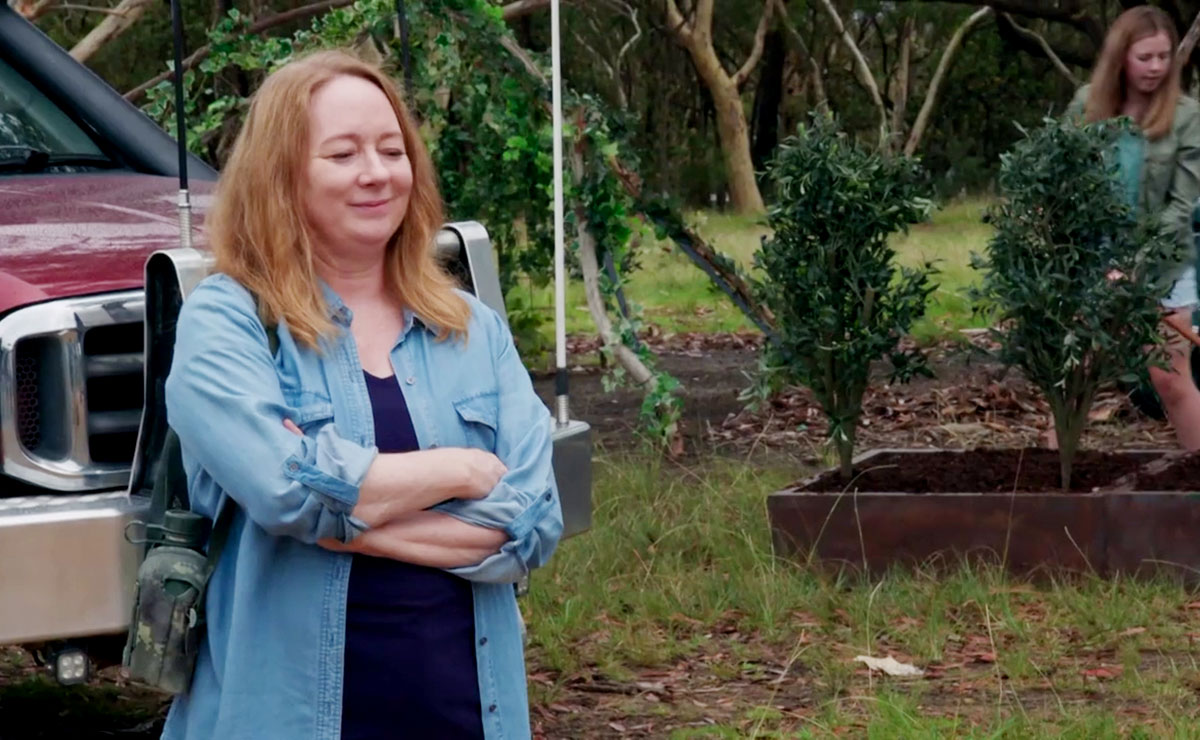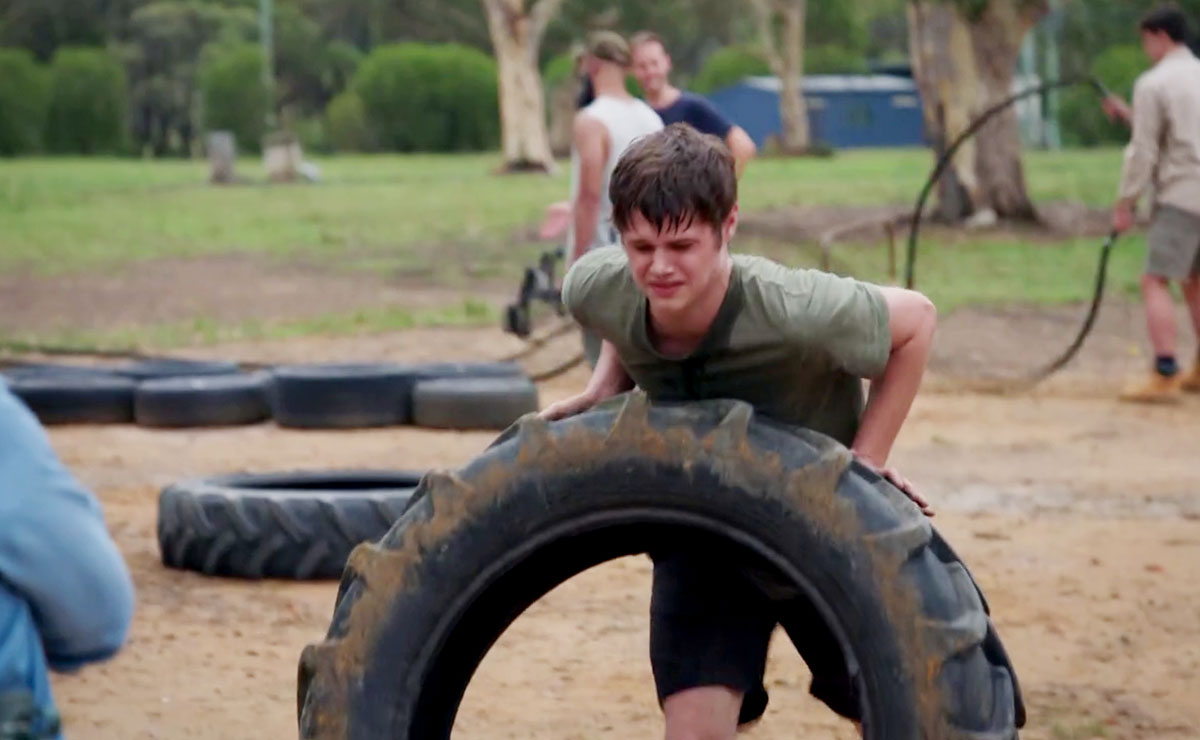 "Why are you punishing me?" Andrew asked, clearly exhausted from his day under Margot's control.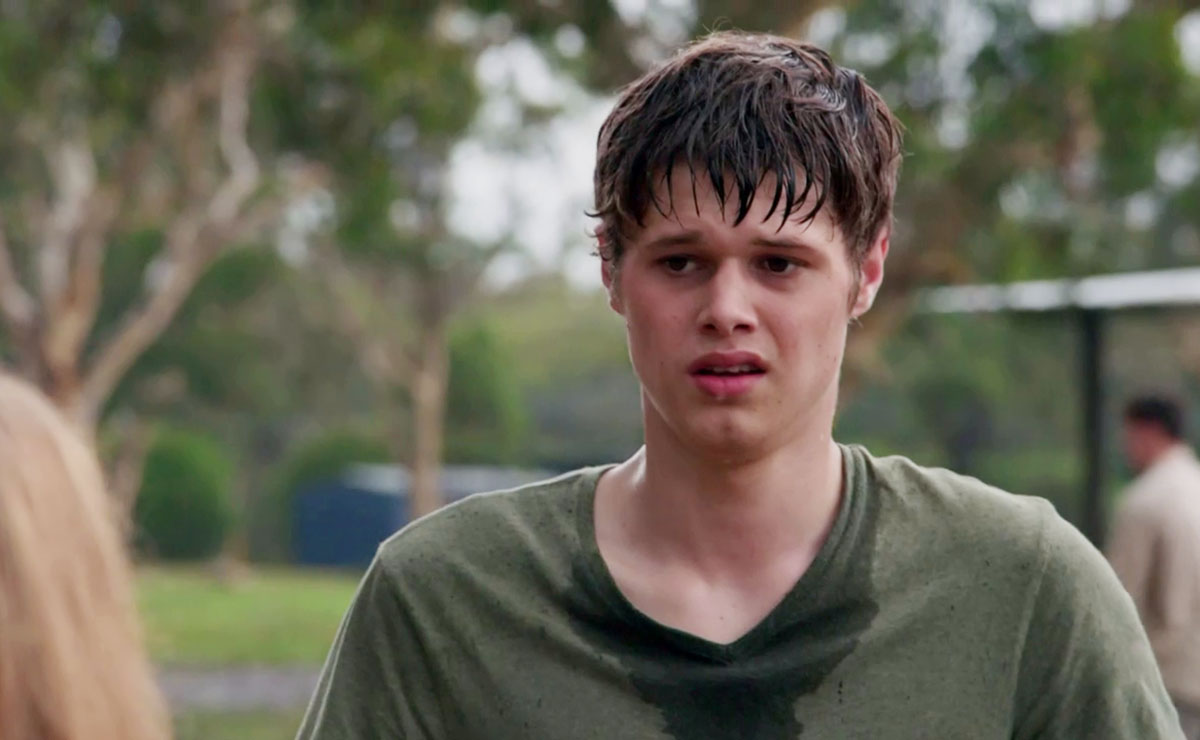 "You gave those people information, you let them into our lives," Margot explained. "You understand, don't you, why we can't discuss our way of life with strangers? We need to be strong, and if we don't prepare, we don't survive."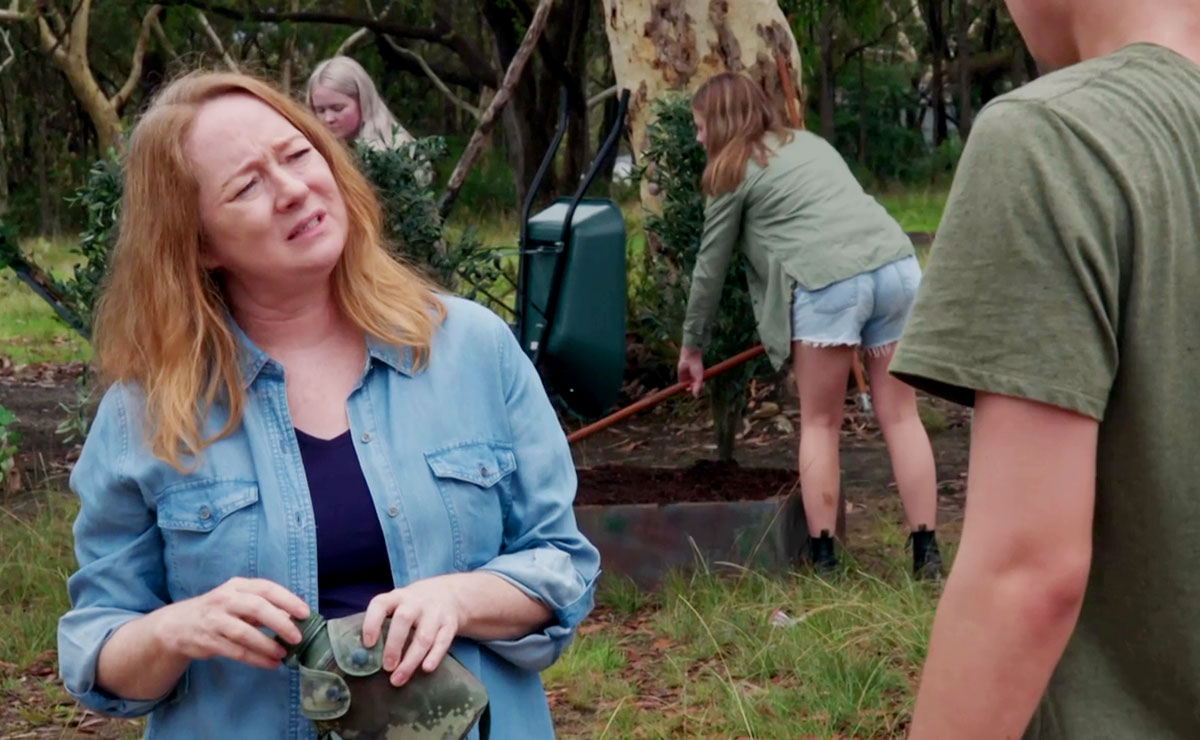 "Now, are you sorry, or do you need more consequences?" she asked.
Yet despite Andrew pleading that he was sorry, Margot told him that she didn't believe him, before ordering him to start his exercises again.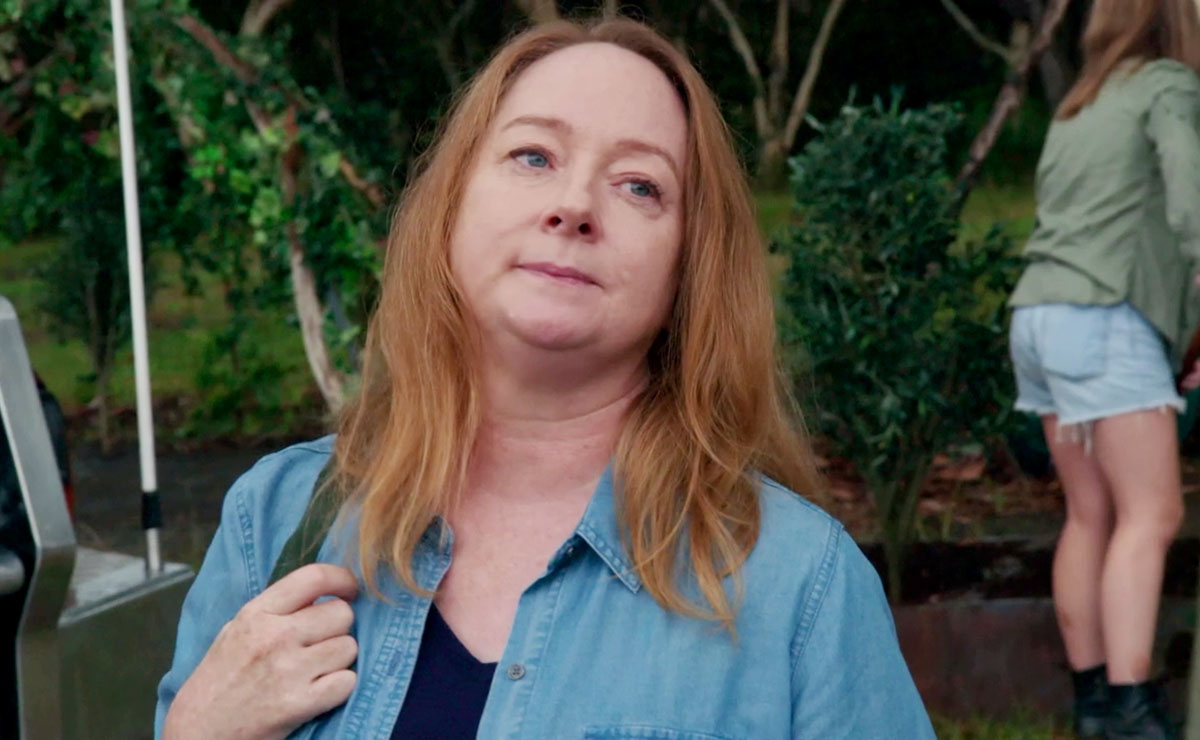 In Monday's episode, Margot continues to torment Andrew. We find the pair in a dark room, Andrew sat down as Margot cowers over him, telling him "we are only as strong as our weakest link."
Next week will also see the taskforce make a breakthrough as they get an address for Vita Nova's headquarters.
Despite having been removed from Andrew's case for failing to conduct an adequate ID check on Esther, Cash decides to take matters into his own hands. He gets the address from Rose, and he and Justin head to the cult's compound in search of answers.
Who is Tegan, Home and Away's new character?
The Andrew saga has also given us our first introduction to Tegan. While she hasn't yet been seen on screen, she's had her first mention, and is expected to arrive in Summer Bay in the coming weeks.
We previewed her arrival in our recent New faces and Goodbyes article earlier this month. At that point we knew that she shared a link to Andrew, but we now know her to be Andrew's sister.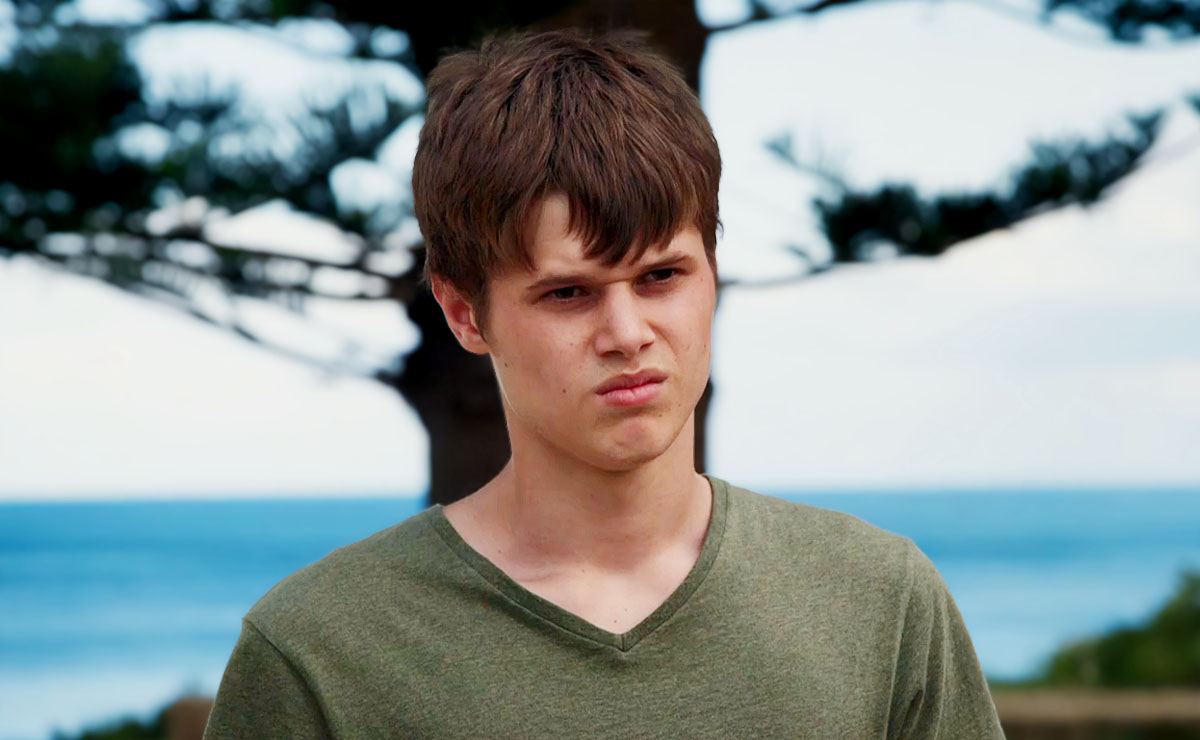 An episode which aired in Australia on Thursday 18th May confirmed that Tegan is Andrew's sister and is currently stuck overseas on a work contract.
She called the police after someone sent her Theo's social media page. She revealed her and Andrew's real mother had gone missing shortly after Andrew was taken, and Tegan hasn't seen or heard from her in over 10 years.
However, by the time she called, Andrew had already left Summer Bay with imposter Esther.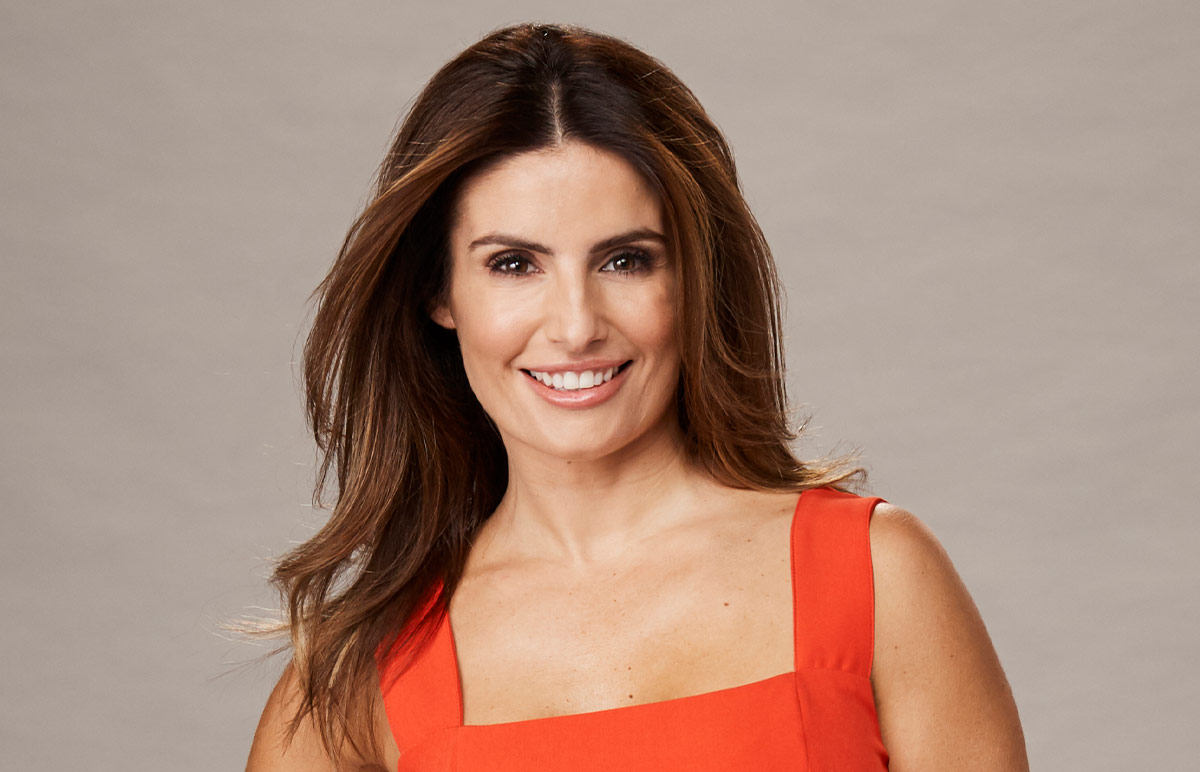 A snippet of a script posted on Ada Nicodemou's Instagram shows a snippet of an upcoming conversation between Tegan and Leah in the Morgan House. The snippet confirms that Andrew is rescued from Vita Nova and returns to Summer Bay, where Tegan eventually joins him.
The conversation details Andrew's progress, as Tegan tells Leah that things are going well with Andrew's social worker:
MORGAN HOUSE – AFTERNOON

LEAH, TEGAN

LEAH has poured TEGAN another cup of tea, discussing how things with the social worker went today.

1 TEGAN
In better news, she was really impressed with how far Andrew's social interactions has come.

2 LEAH
I'm very glad to hear that.

3 TEGAN
She was saying he's finally starting to engage with people – and that's all thanks to you.

LEAH is touched.

4 LEAH
Andrew picks things up fast – he's a smart boy.

5 TEGAN
The social worker … [illegible]
taking on his teaching… [illegible]
doable, given where Andrew… [illegible]
While we don't yet know when Tegan will arrive in Summer Bay or who she's played by, the episode the script pertains to should air around July, meaning Andrew will be sticking around for at least another two months.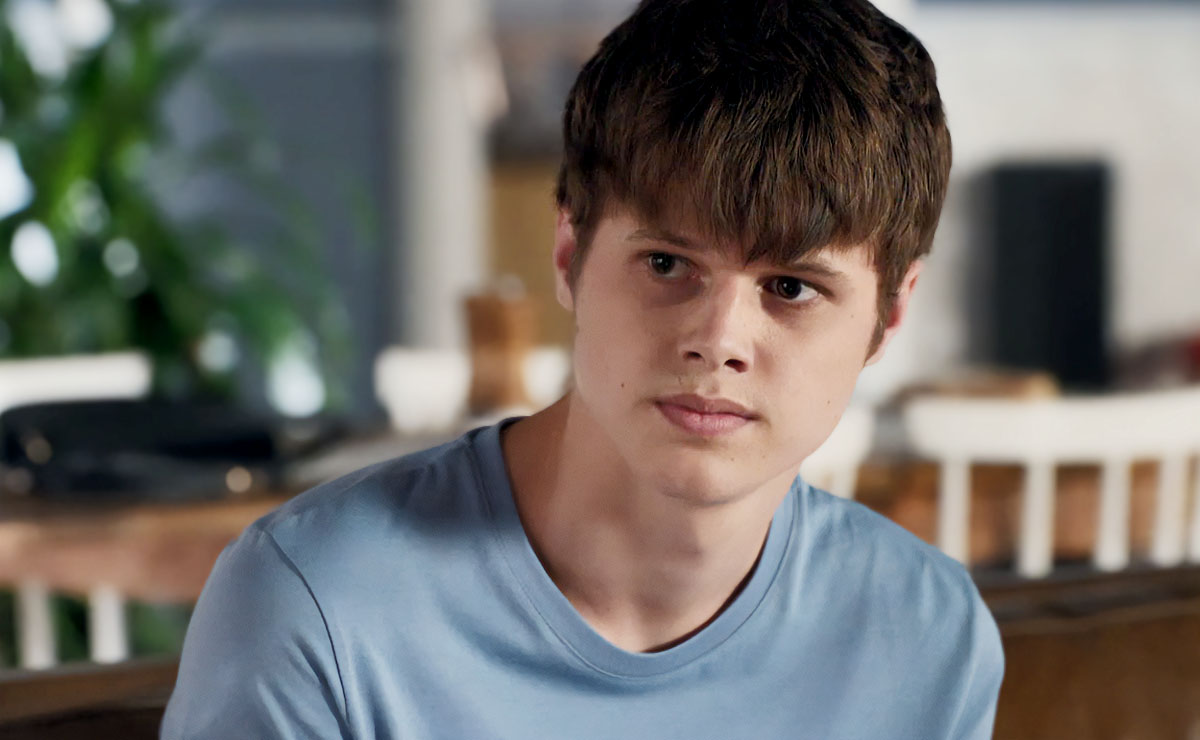 However, it's believed that he's already filmed his final scenes.
Utilising some pics from our article, and notably talking in the past tense, actor Joshua Hewson recently posted a story on Instagram thanking those who led him to be offered the opportunity.
"It was wonderful working with everyone in this show and seeing how it operates, it's given me a lot of acting experience," Joshua said. "I would like to say thanks to everyone that has help me reach this mark in my career. Can't wait to see what comes next."
Andrew will make his debut on UK screens in mid-June.
This coming week will also see the introduction of two more new faces, as Rock chick Mercedes explodes into Summer Bay, and Xander takes comfort in newcomer Kate.
In pictures taken in late February, and posted on the Home and Away Spoilers & Info Facebook group by fan Kathleen Murphy, new character Mercedes was spotted filming alongside two regulars.
The new arrival was seen perched on an impressive motorbike in a scene with Remi and Bree – though despite her love of bikes, we're assuming she's not part of the Death Adders Motorcycle Club from last year.
A further image appears to show another scene with Mercedes and Remi talking whilst sat on the fence overlooking the beach.
Read more on this new arrival in our 'New faces and goodbyes in Summer Bay' article.
---
Monday 22nd May (Episode 8042)
Margot torments Andrew. Justin and Cash locate Vita Nova. Marilyn's friends rally around her.
Tuesday 23rd May (Episode 8043)
Marilyn doubles down in her fight against Stunning Organics. Theo confides in Justin. Xander attempts to ease his survivor guilt.
Wednesday 24th May (Episode 8044)
Xander and Kate take comfort in each other. Mali and Rose's siblings push them back together. Theo and Kirby call it quits.
Thursday 25th May (Episode 8045-8047)
Kirby drowns her sorrows. Mali finds his way back to Rose. Rock chick Mercedes explodes into Summer Bay.
Rose and Mali are stuck in limbo. Kirby avoids Theo. Lyrik implodes.
Mercedes makes waves throughout the Bay. Rose lays down the law for Mali. Cash goes rogue.
---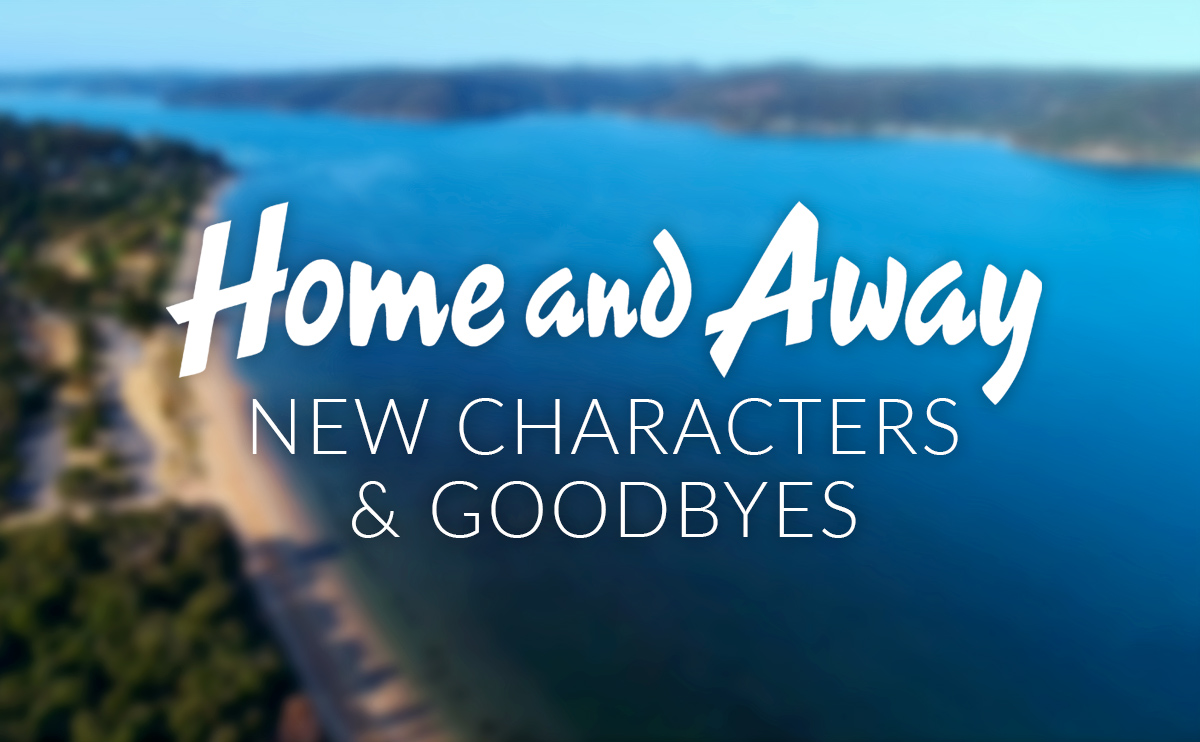 We take a look at the new faces set to arrive on Home and Away later this year, as well as those who'll be leaving Summer Bay in 2023.
Spoilers in your inbox every weekend!