Home and Away promo teases Justin Morgan death and funeral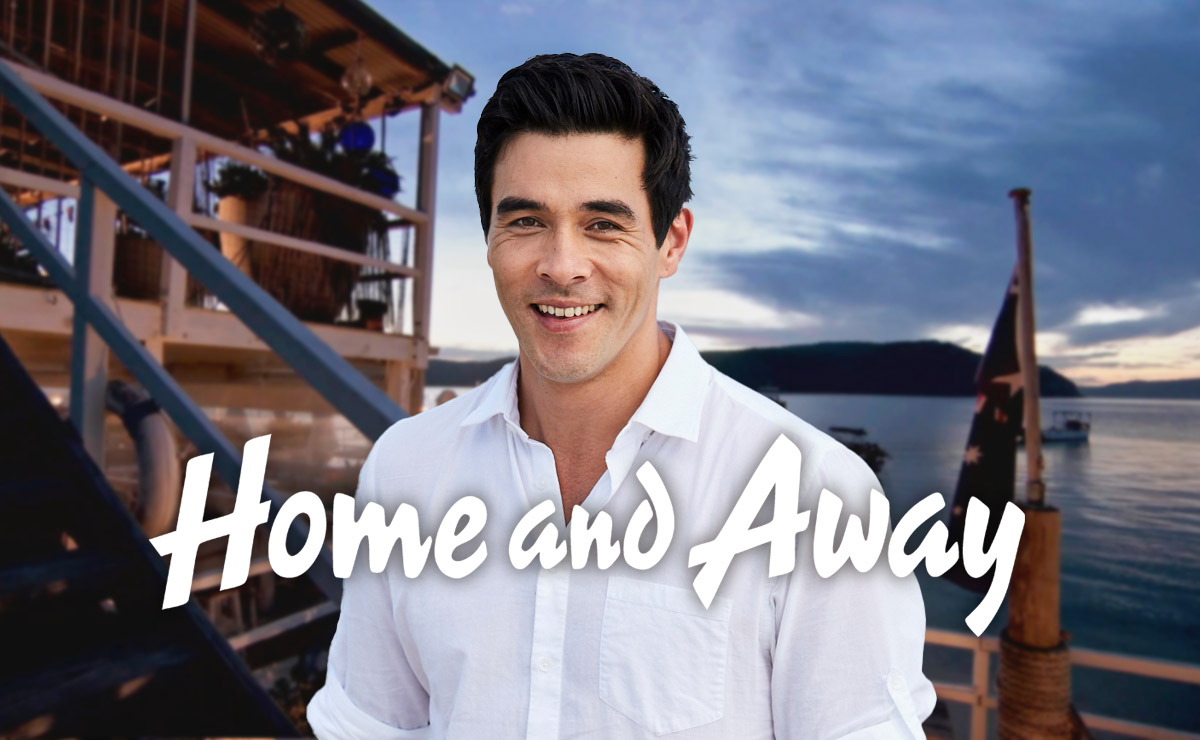 A new Home and Away promo has teased that Justin Morgan will die in upcoming episodes, with Leah seen attending a funeral.
One week ago, Australian viewers saw Justin (James Stewart) and Leah (Ada Nicodemou) trapped inside an abandoned warehouse in the middle of nowhere, having been taken hostage by members of the Vita Nova doomsday cult.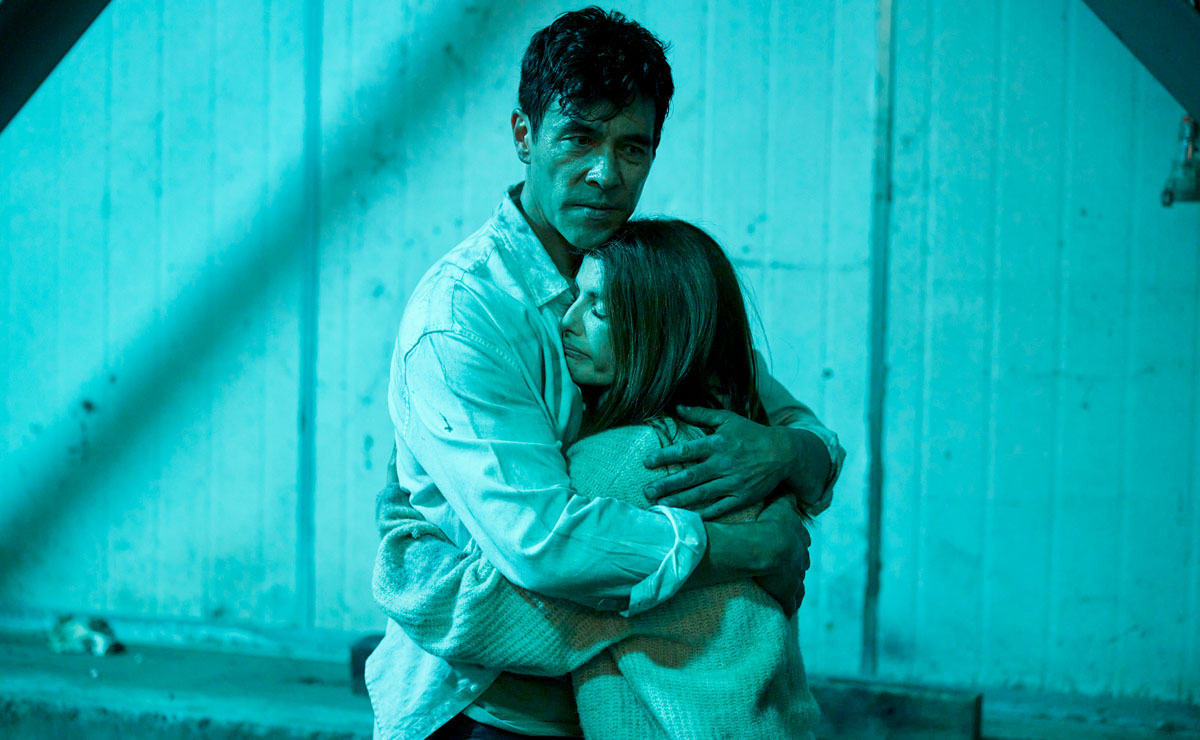 The pair had left Summer Bay for a supposed vacation, after Justin received a call informing him that he'd won a free luxury holiday for two, as part of an initiative to thank local businesses.
While the kidnapping itself occurred off-screen, we soon learnt that the whole thing was set up by Vita Nova, who pulled Justin over as he was driving, before leaving the pair for dead in the remote warehouse.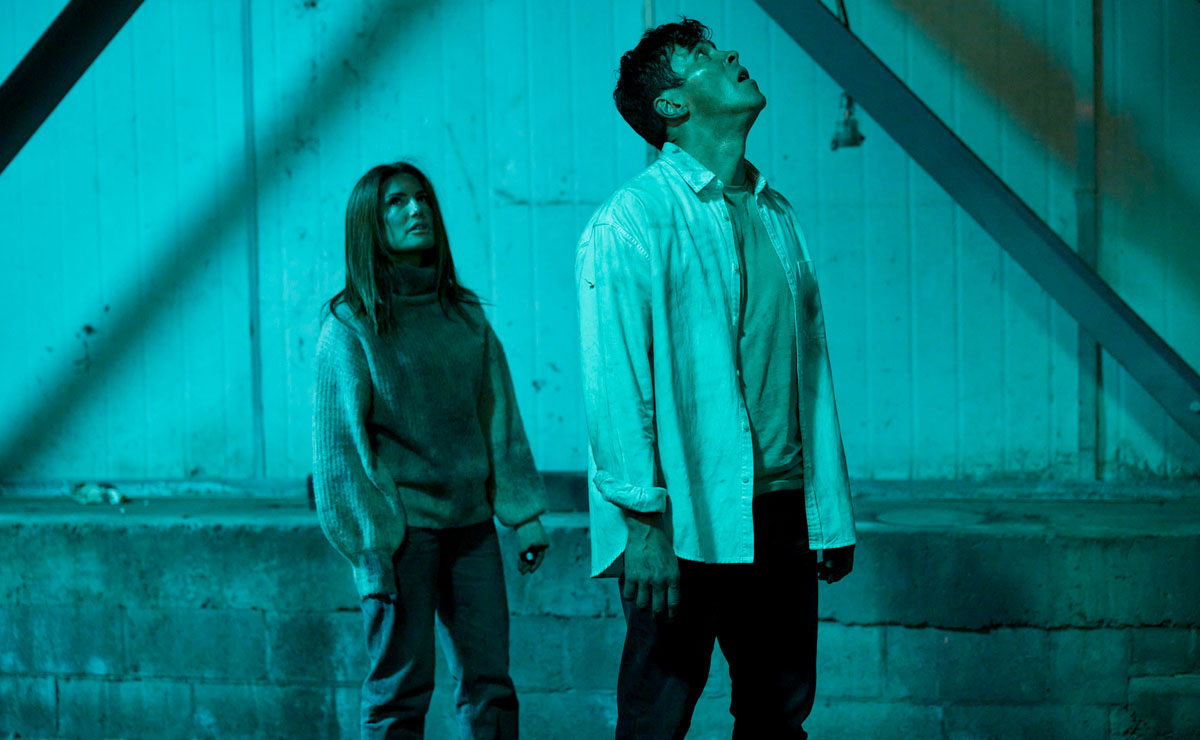 With the doors locked and seemingly no way out, Justin believed that climbing up a pipe could potentially lead to an exit route. Unfortunately, as he climbed, the metal structure above gave way and collapsed down on top of him.
Leah rushed to his side and pulled the metal pipework and steel beams off him, but it wasn't long before he began coughing up blood, and eventually losing consciousness. In the moments before he passed out, Leah begged him to stay with her, before proposing to him.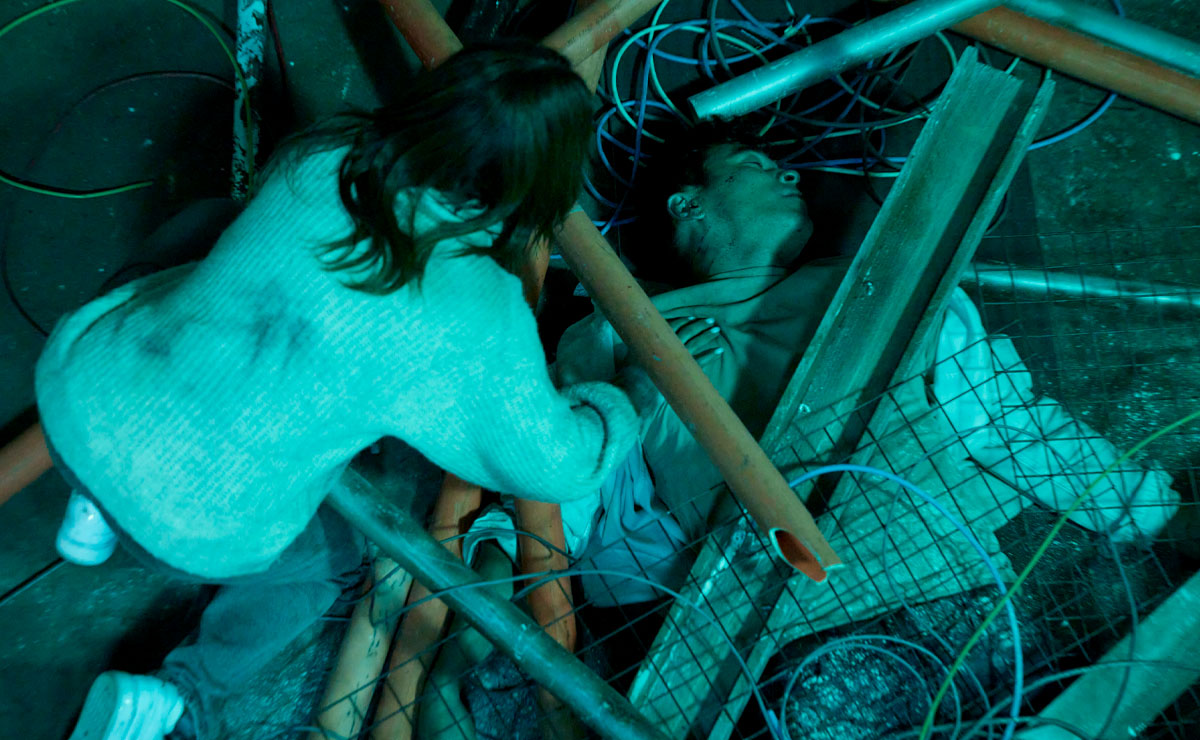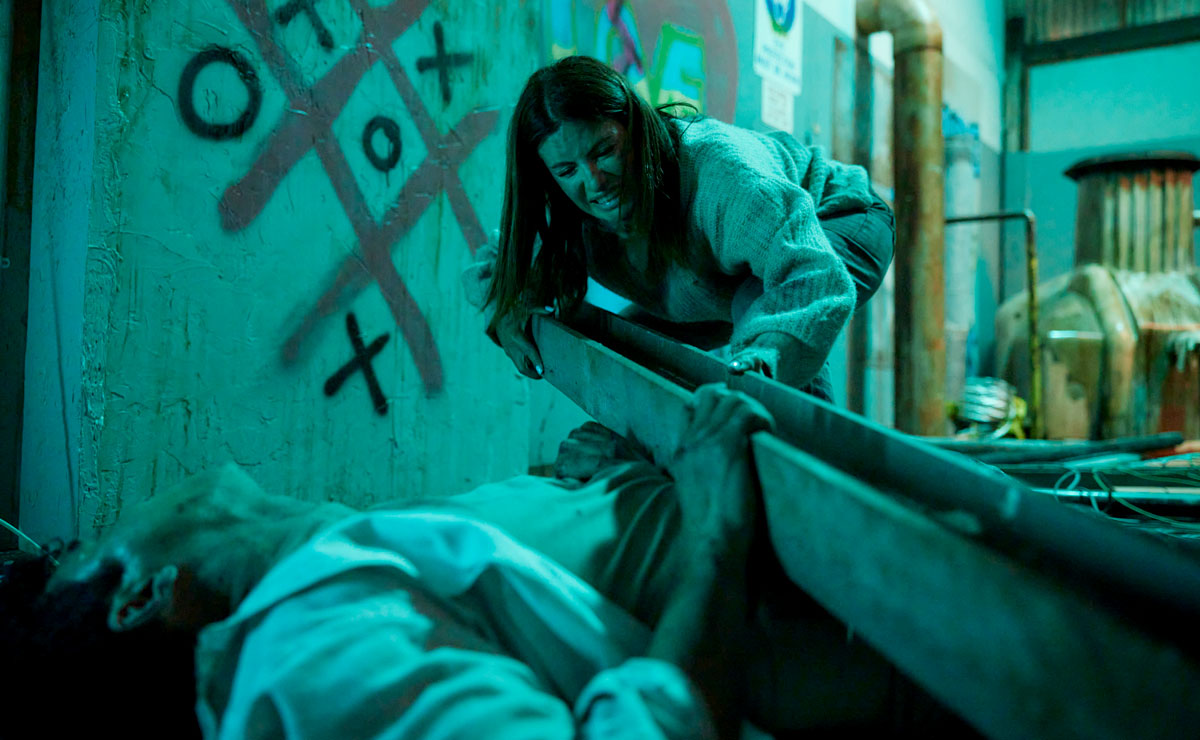 She eventually managed to pile up the collapsed metal, getting her high enough to grab what was left of the pipework and climb up, before finding her way outside.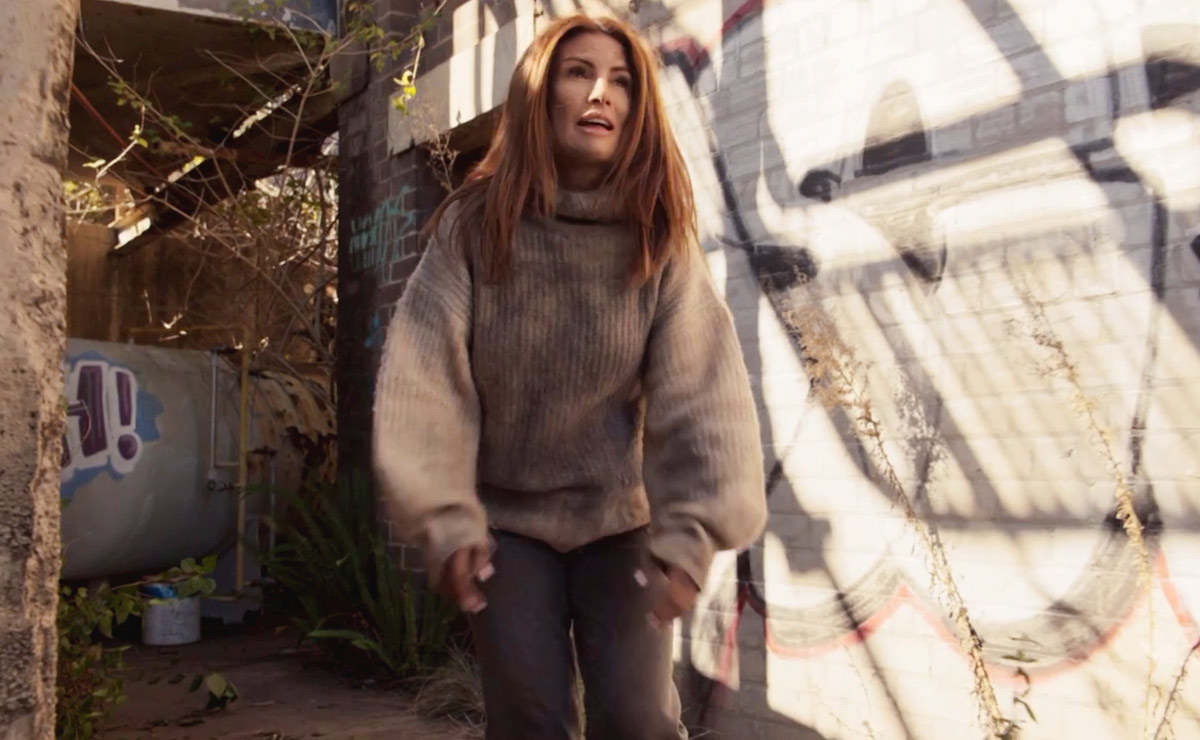 After initially collapsing and hallucinating both a passing car and Justin, Leah eventually regained the strength to keep walking, and finally bumped into a real passer-by, who was able to raise the alarm.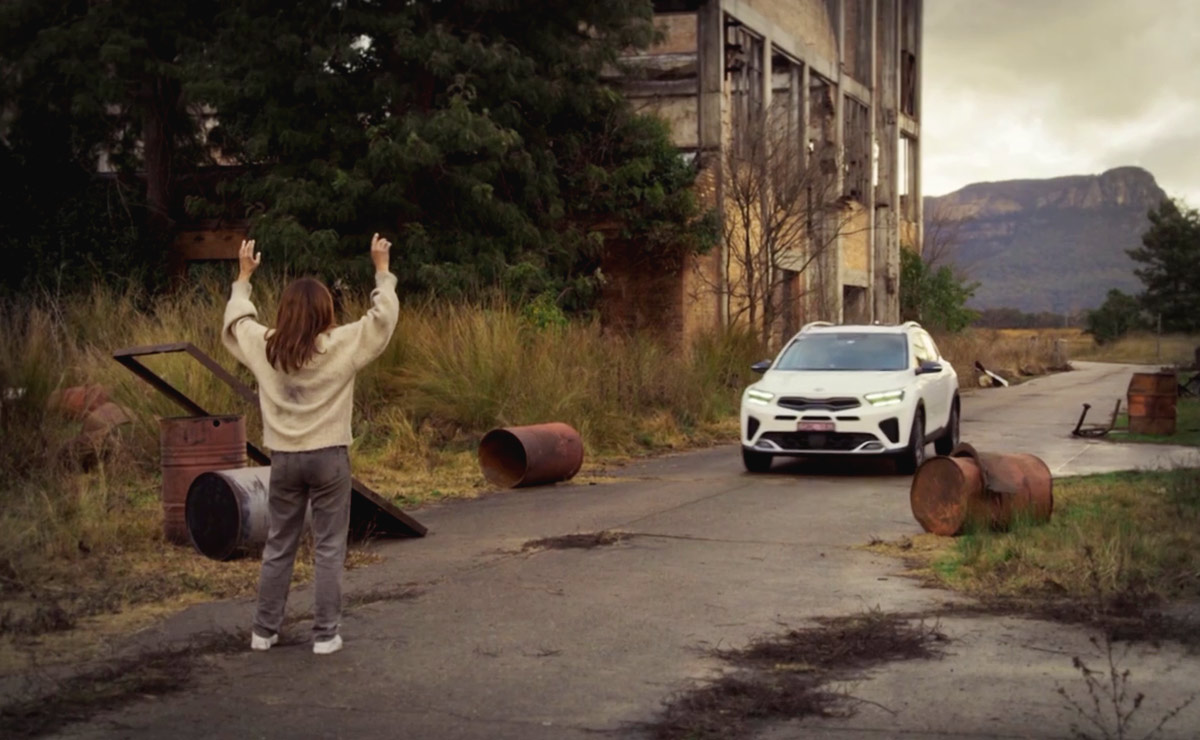 Justin was rushed to Northern Districts hospital, where Bree (Juliet Godwin) was called in to treat him. He was severely dehydrated and had a tear on his lung, but his weakened state meant that surgery was too dangerous. He needed to be made stable before they could even think of operating.
However, things changed when Justin's condition worsened, and Bree informed Leah that they had no choice but to perform urgent surgery despite the risks.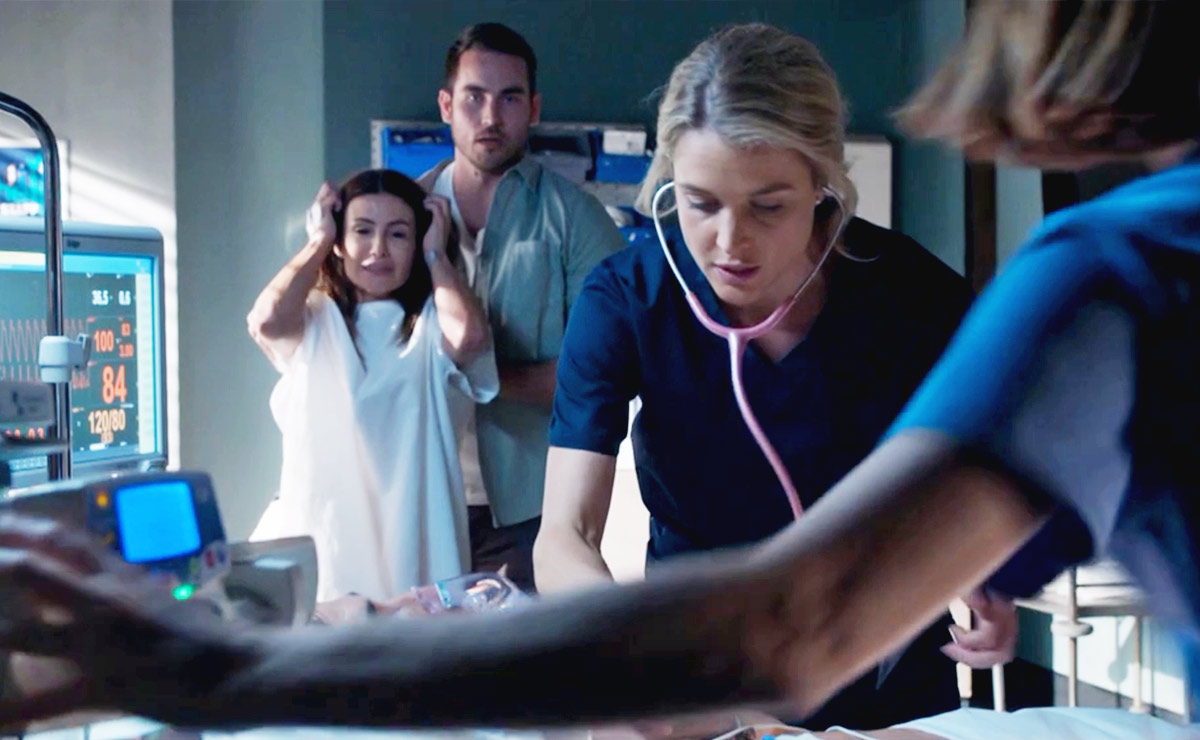 Next week, Justin's state will go from bad to worse, and a new promo shows that it could really be the end for Justin Morgan.
"They're the Bay's greatest love story," is how the promo begins. "Destined to be together, forever."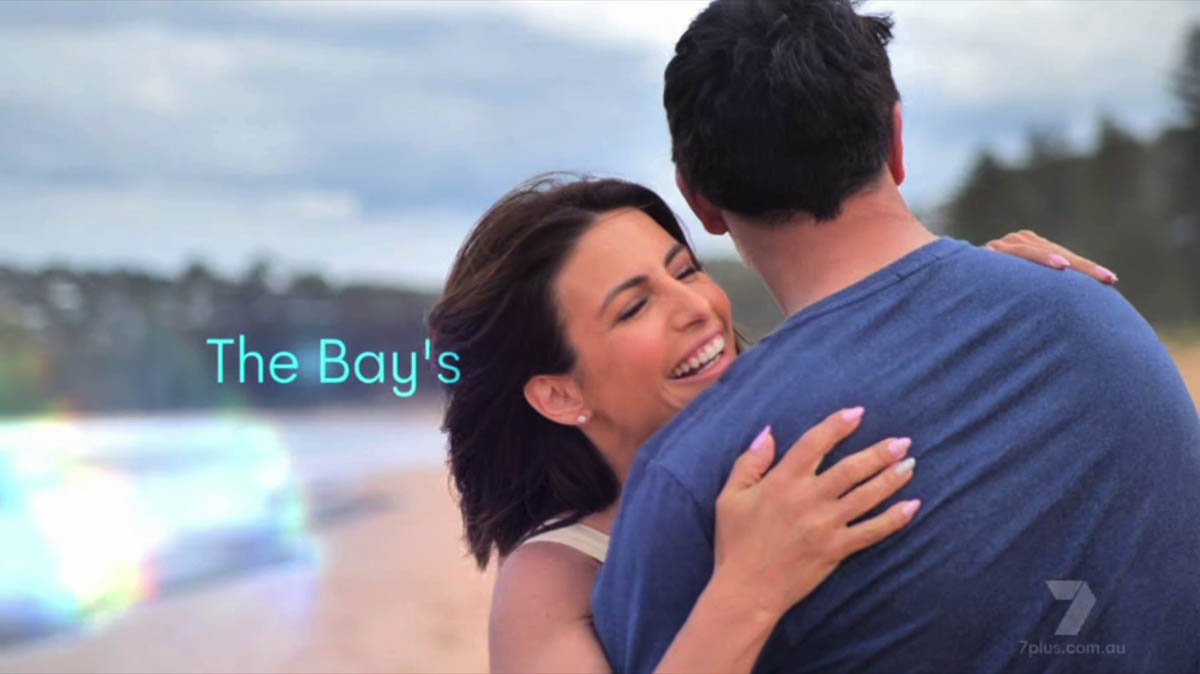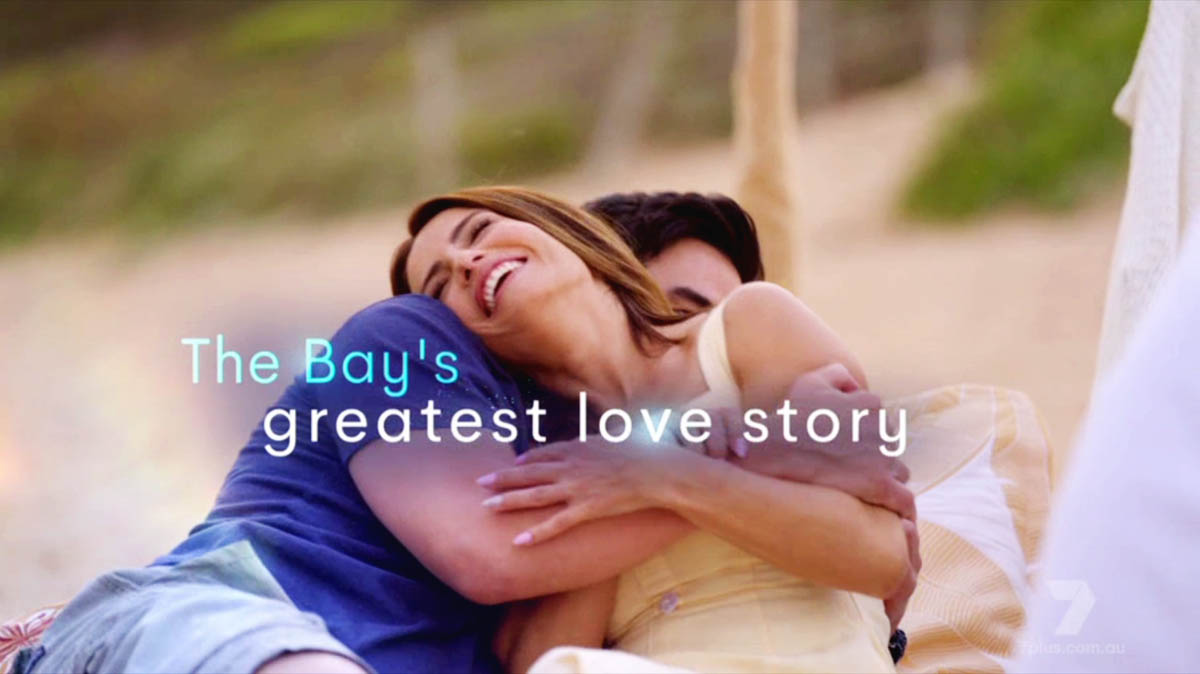 But, after footage of the metal structure collapsing on top of Justin, it tells us that "they may not have forever."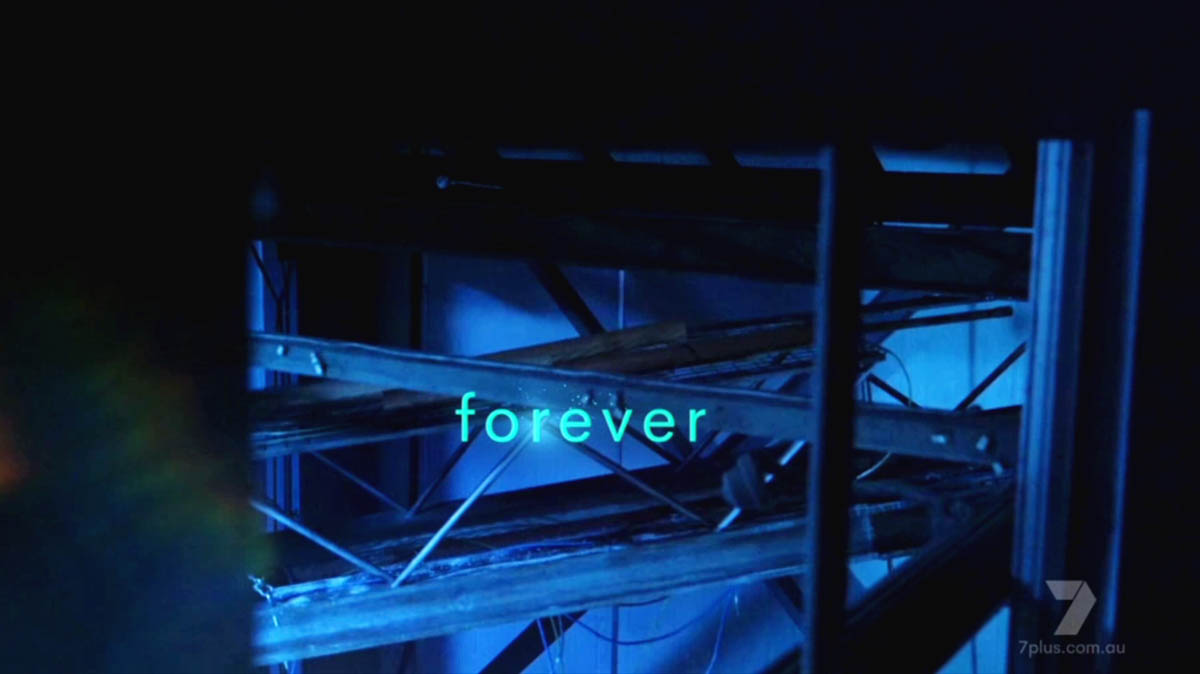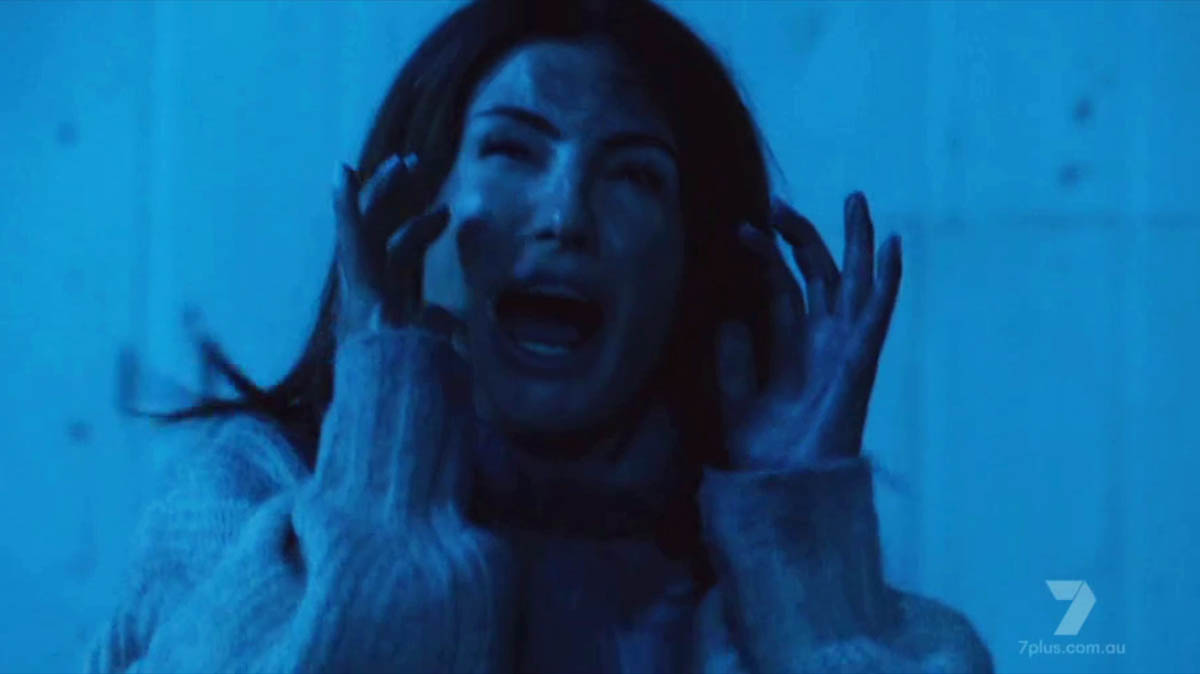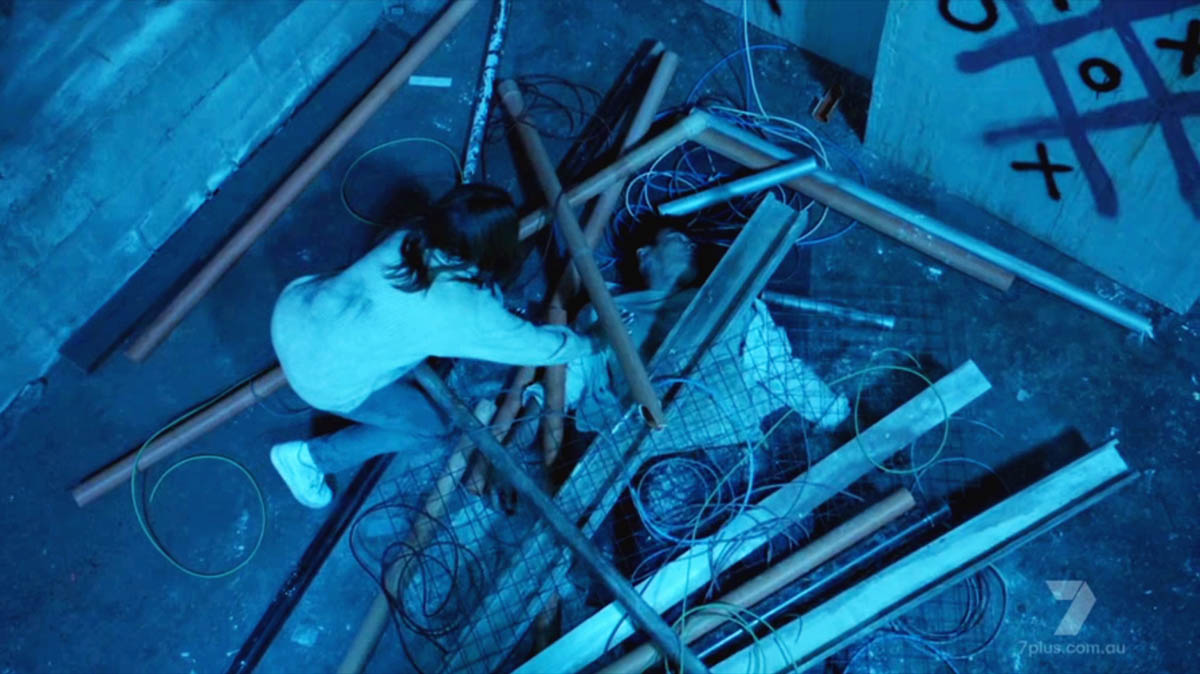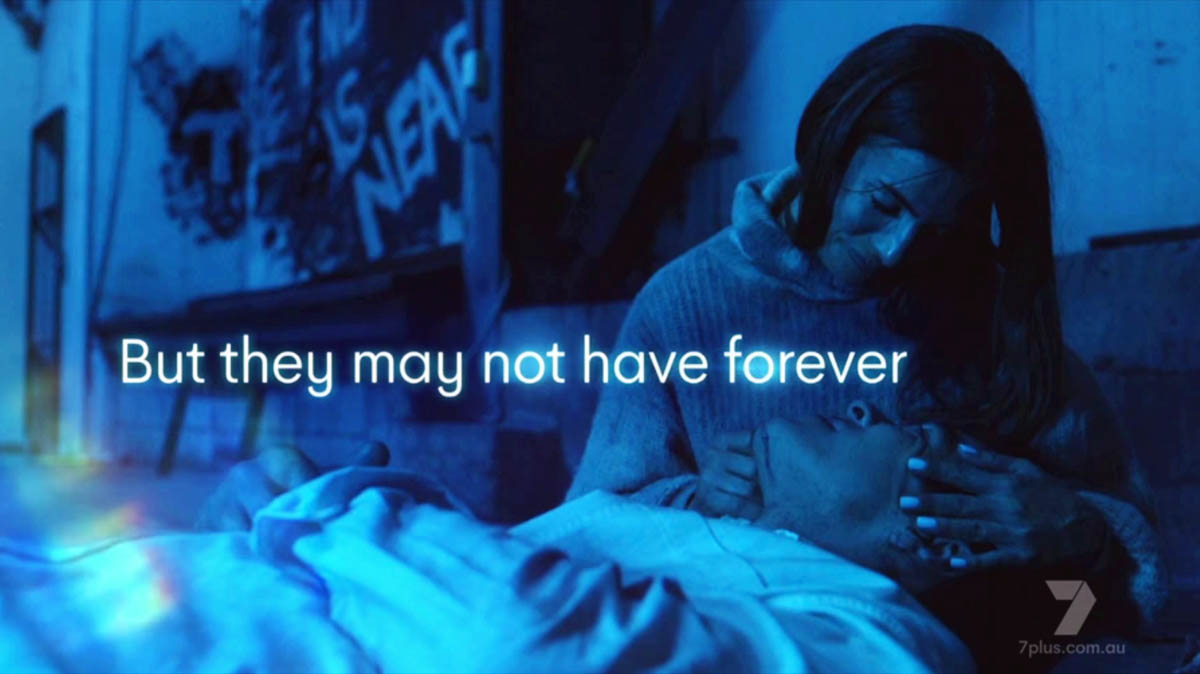 We see Justin crashing once again, before Bree pulls Leah to one side and tells her, "you need to prepare for the worst."
According to TV Week, Bree tells Leah that Justin isn't improving, and it's unlikely that he will survive his injuries.
"It hits her really hard, she's devastated," Ada told the publication. "She can't live without him… she's a complete mess."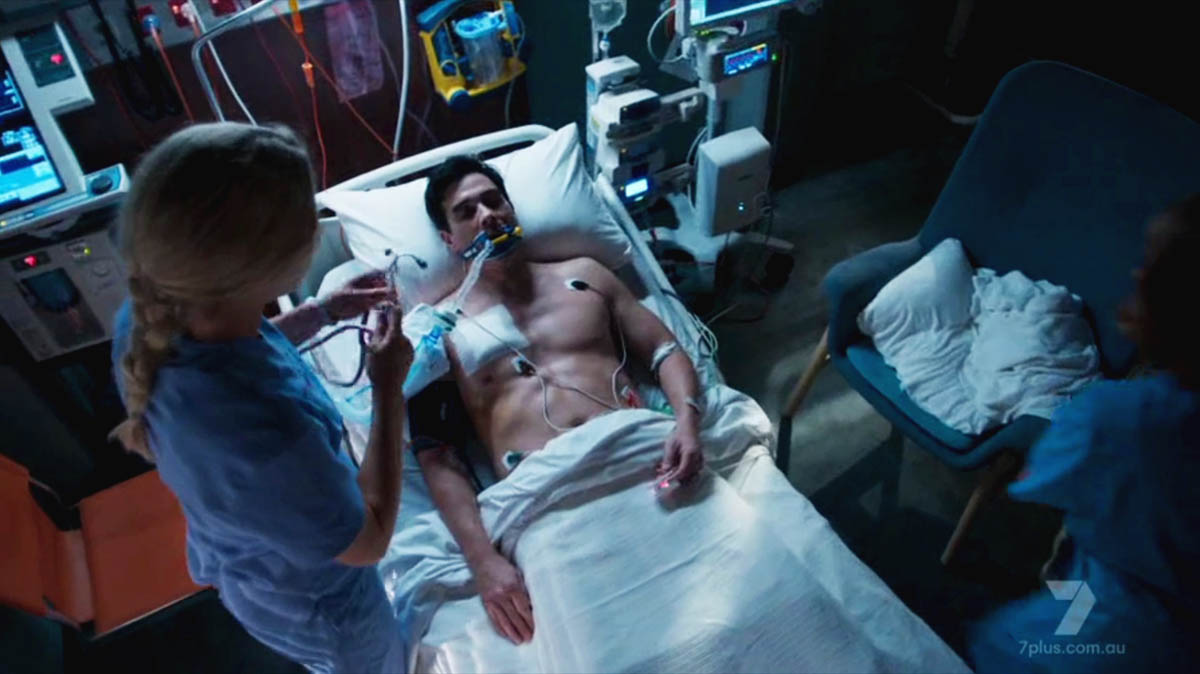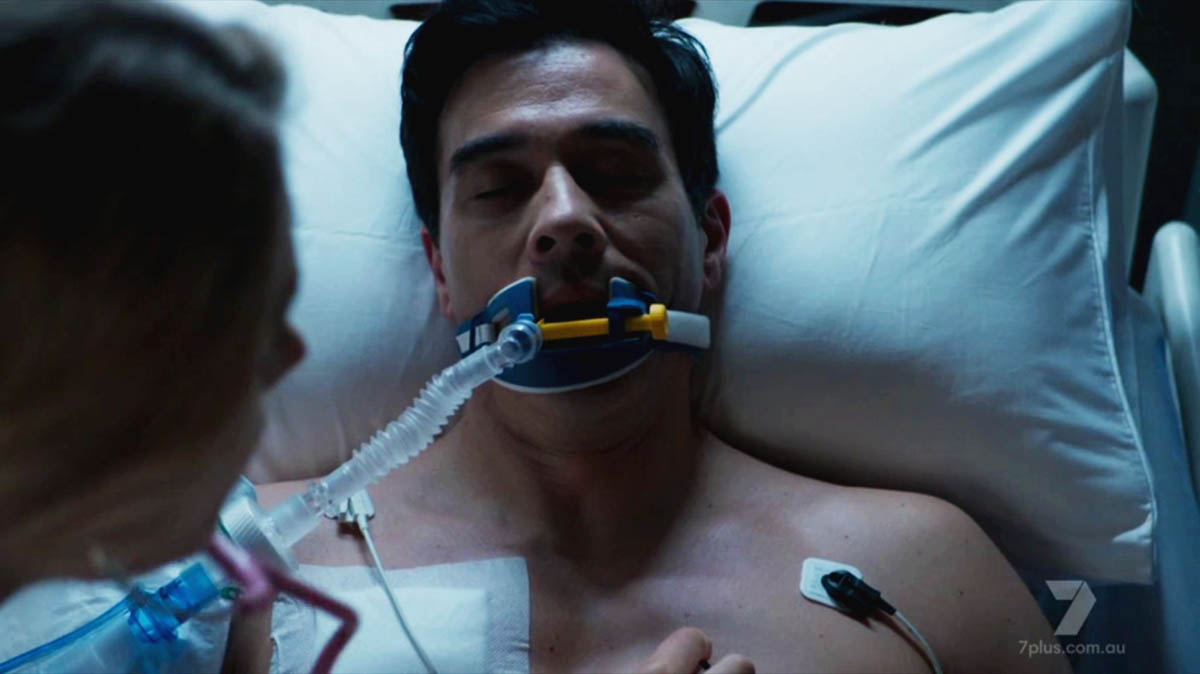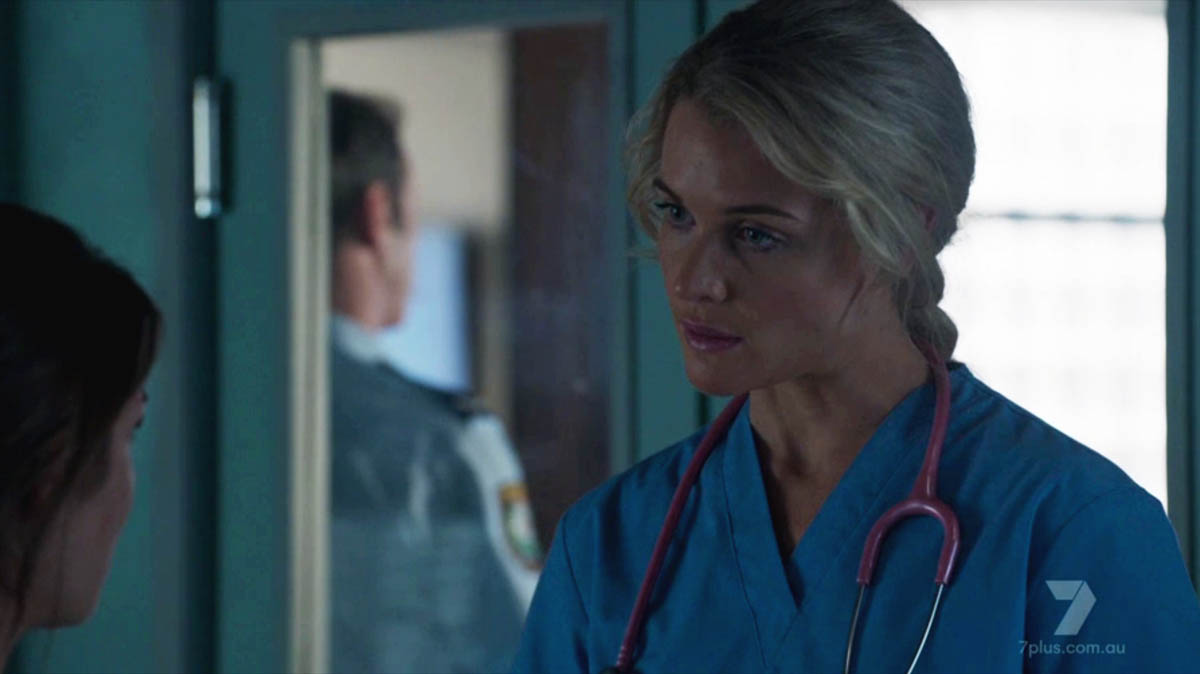 As Theo (Matt Evans), Leah and Alf (Ray Meagher) sit by Justin's side as he lies unconscious in his hospital bed, we hear Theo say, "he's dying. How's that fair?"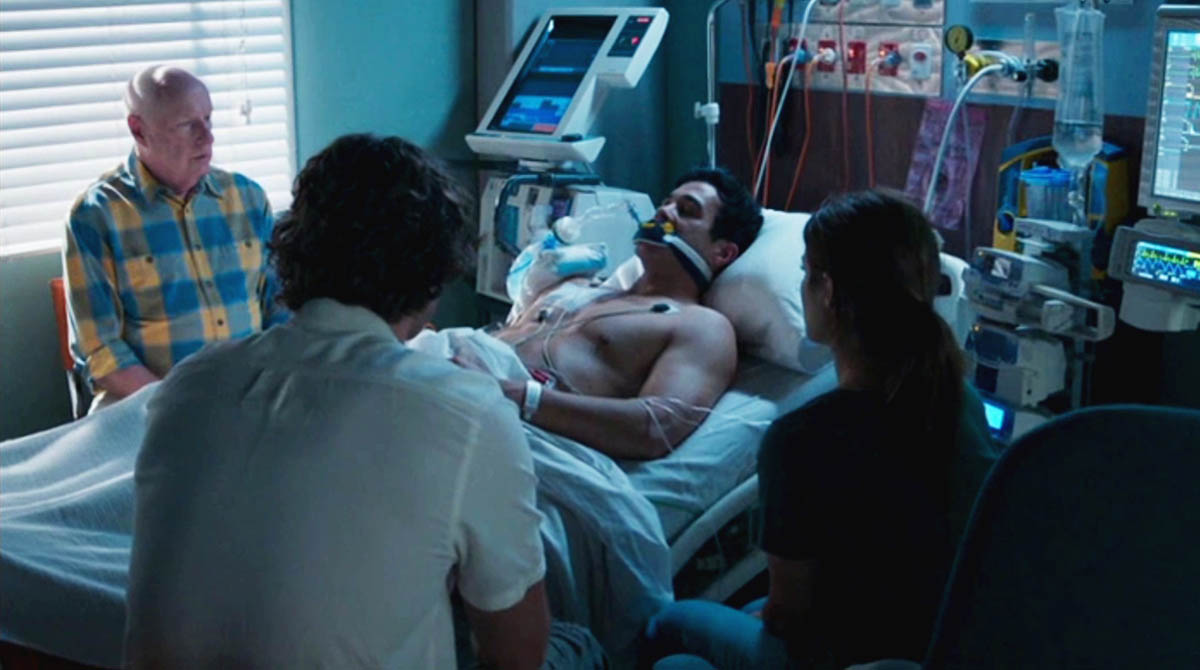 The promo also shows Leah in floods of tears as she's comforted by Alf, before a shot of her looking emotional as she holds Justin's hand, while her fiancé remains unconscious.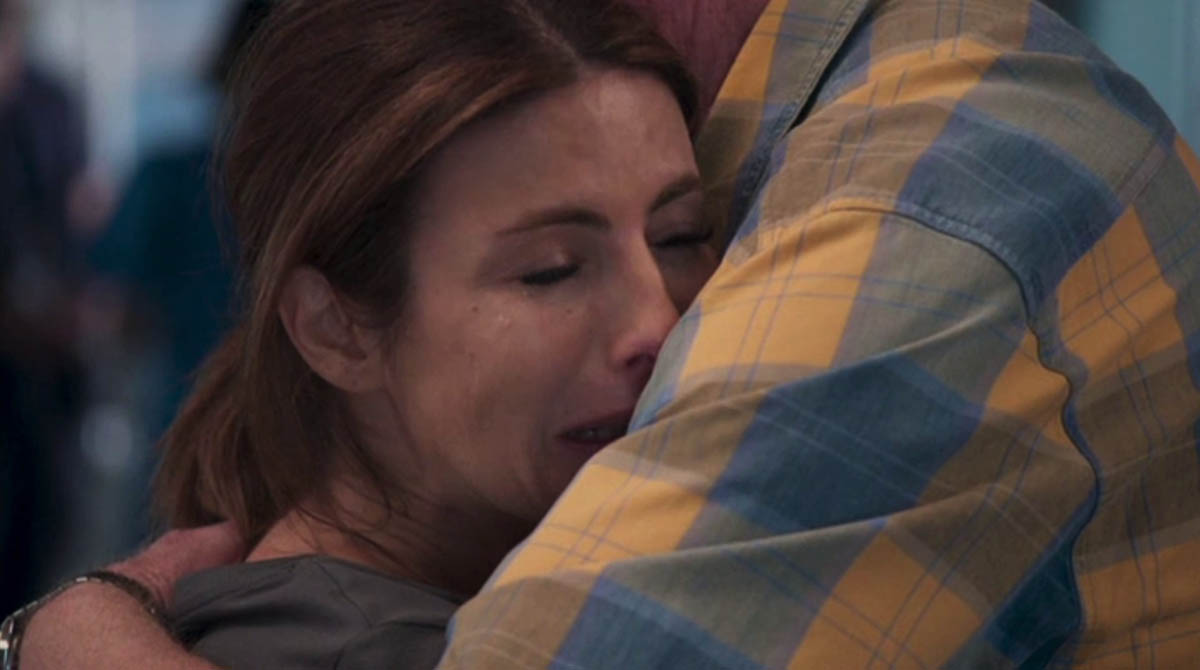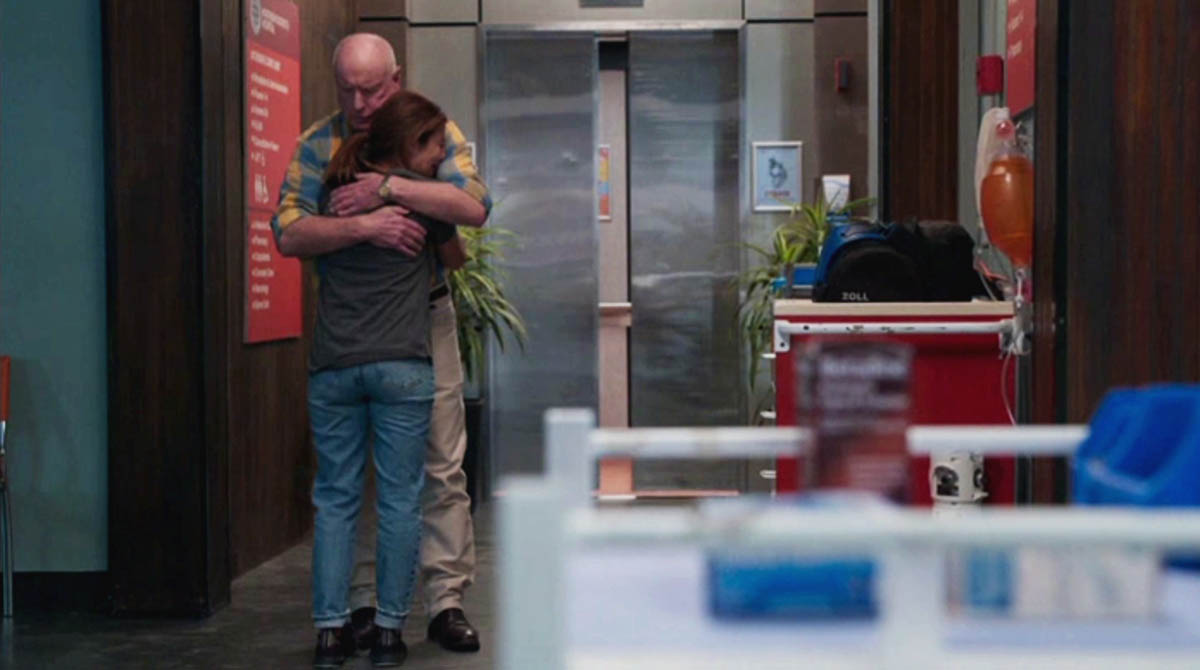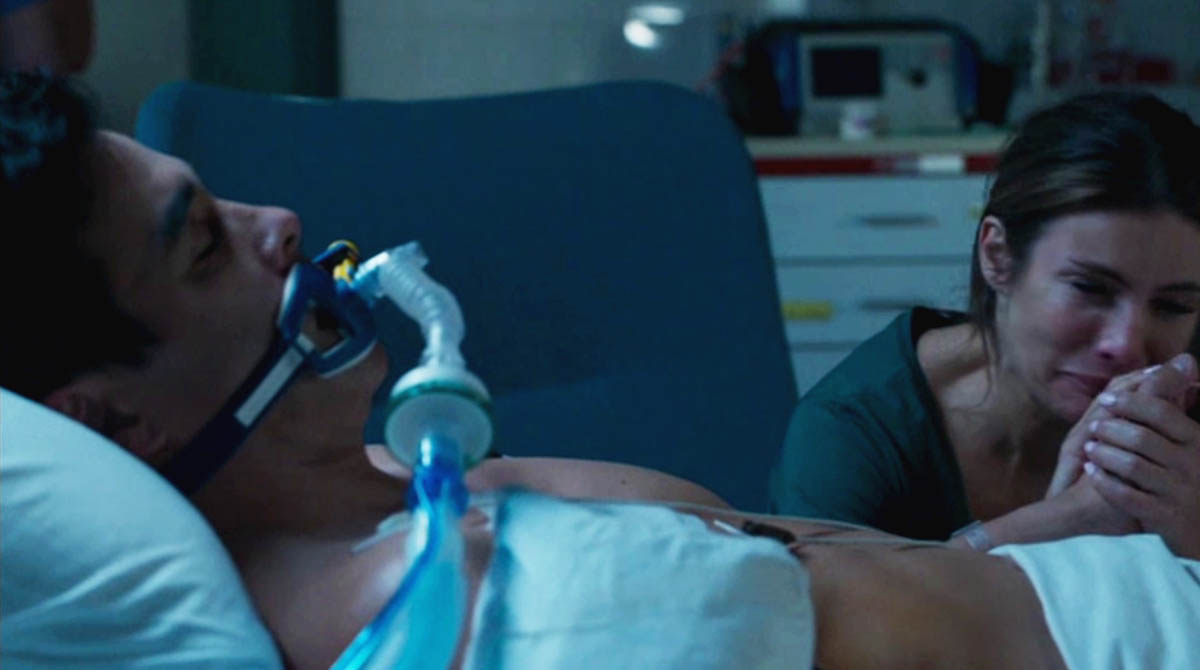 "He's having a run of arrhythmia," says Bree with urgency, as she shines a light into Justin's eyes.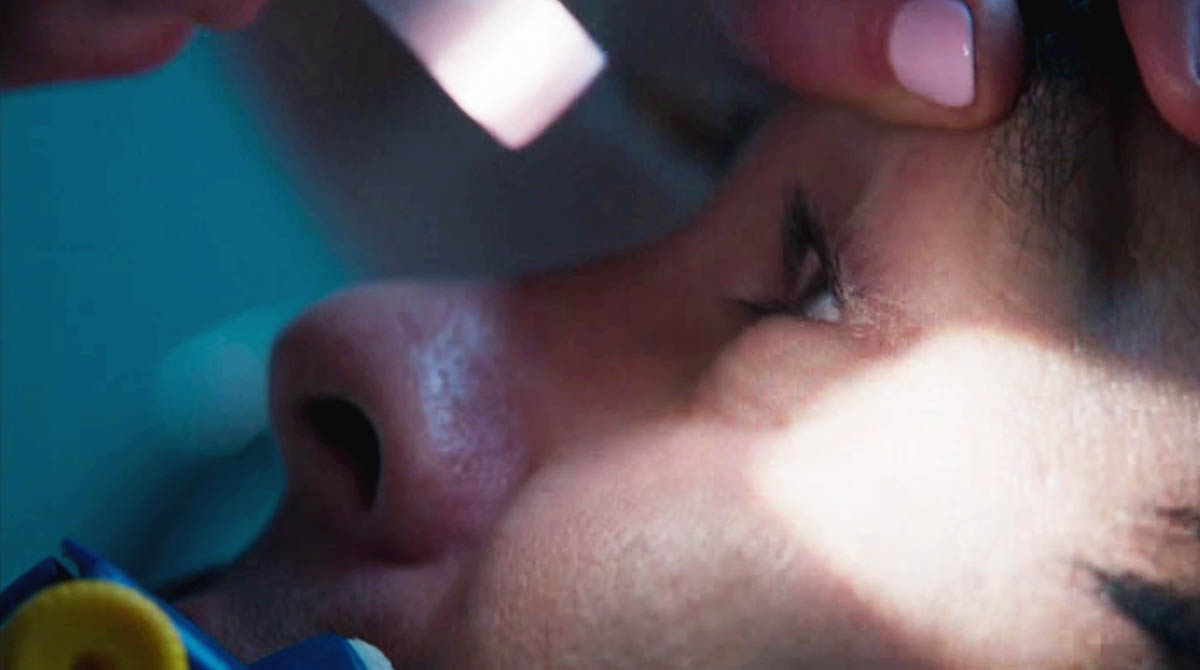 Then, the promo takes an unexpected turn, as we see stylised shots of a funeral, underneath the sound of Leah screaming, "Don't you dare leave me."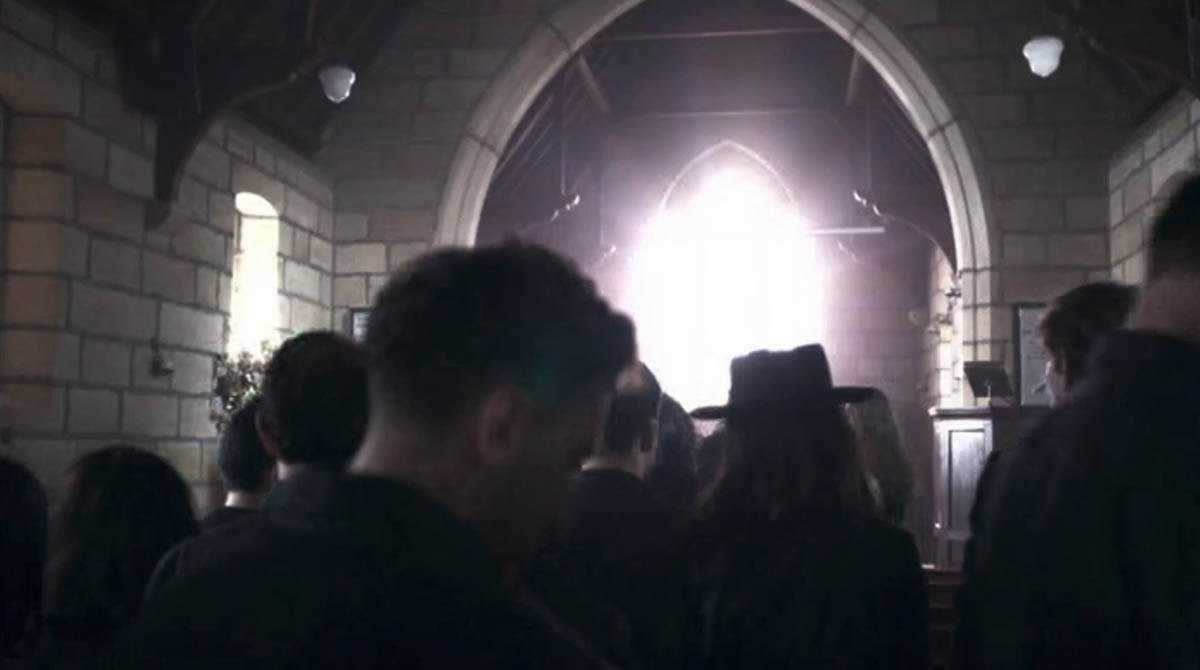 "We can barely get a pulse."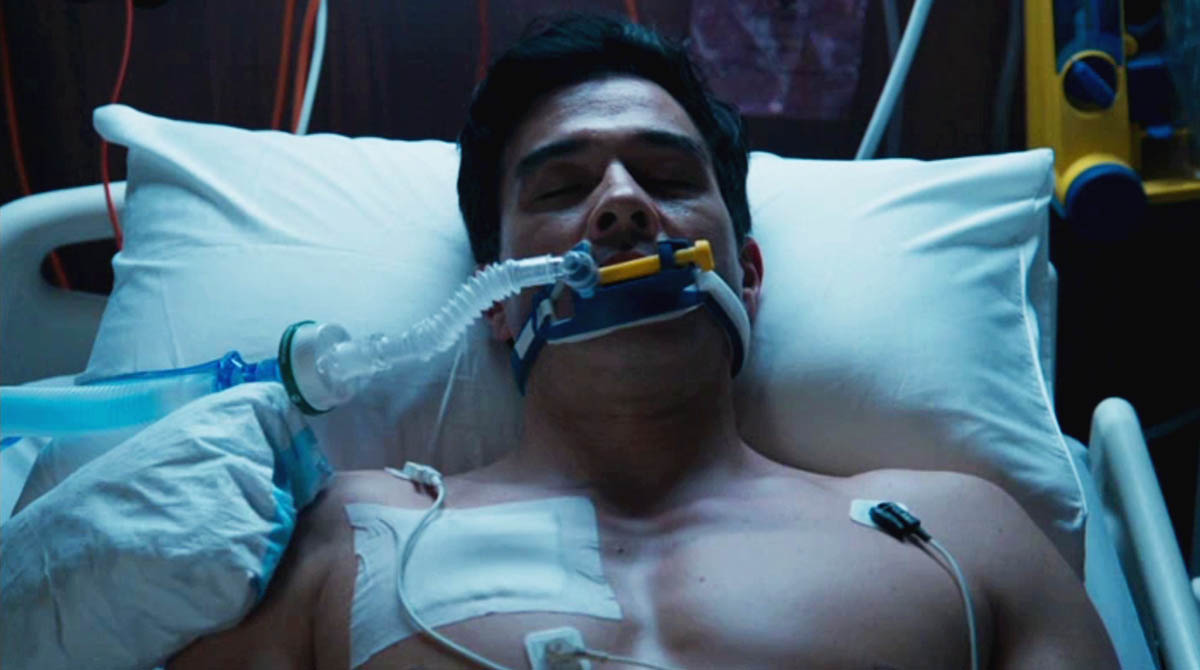 The funeral shots see Leah dressed in black and sat alone in a church, with a number of large unknown figures dressed in black in the rows behind her.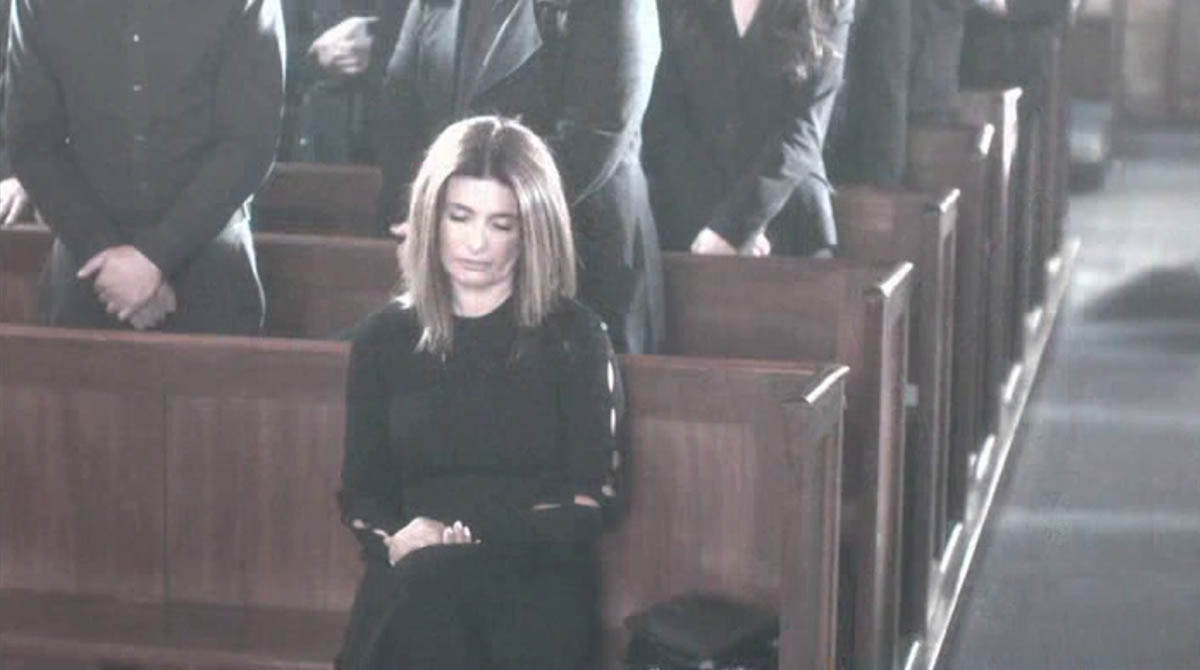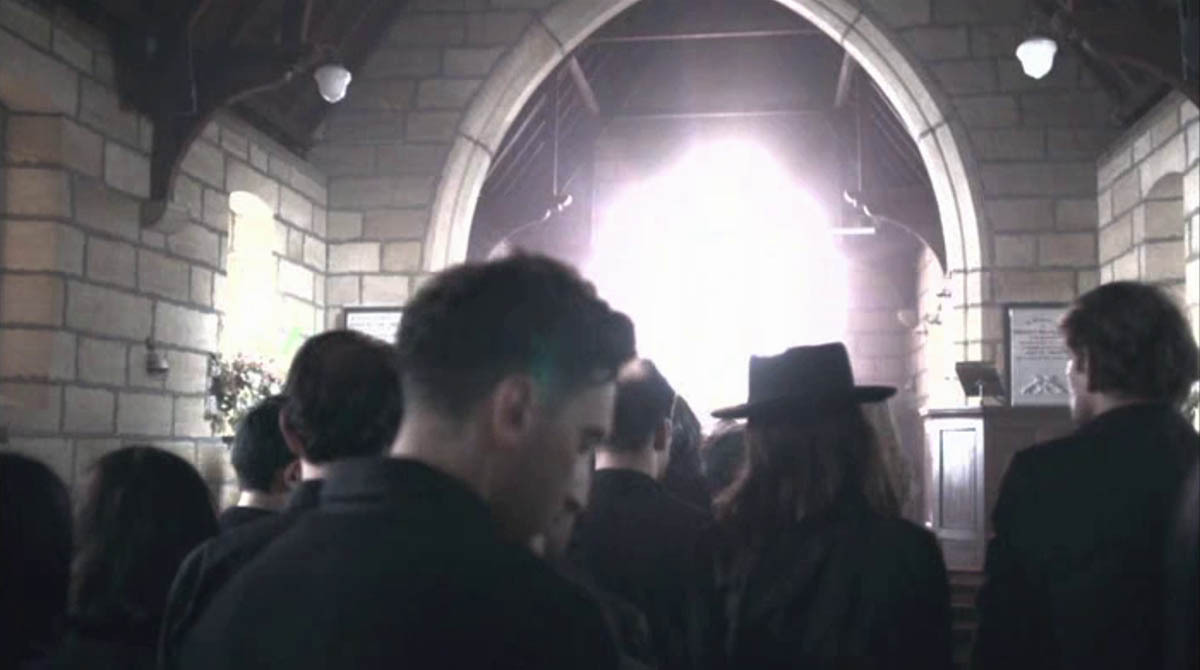 The fact that Leah is the only cast member present in the funeral shots suggests that they may not be regular scenes. They were likely either specifically shot for the promo, or perhaps form a dream sequence for Leah as she battles with the idea that Justin may not survive.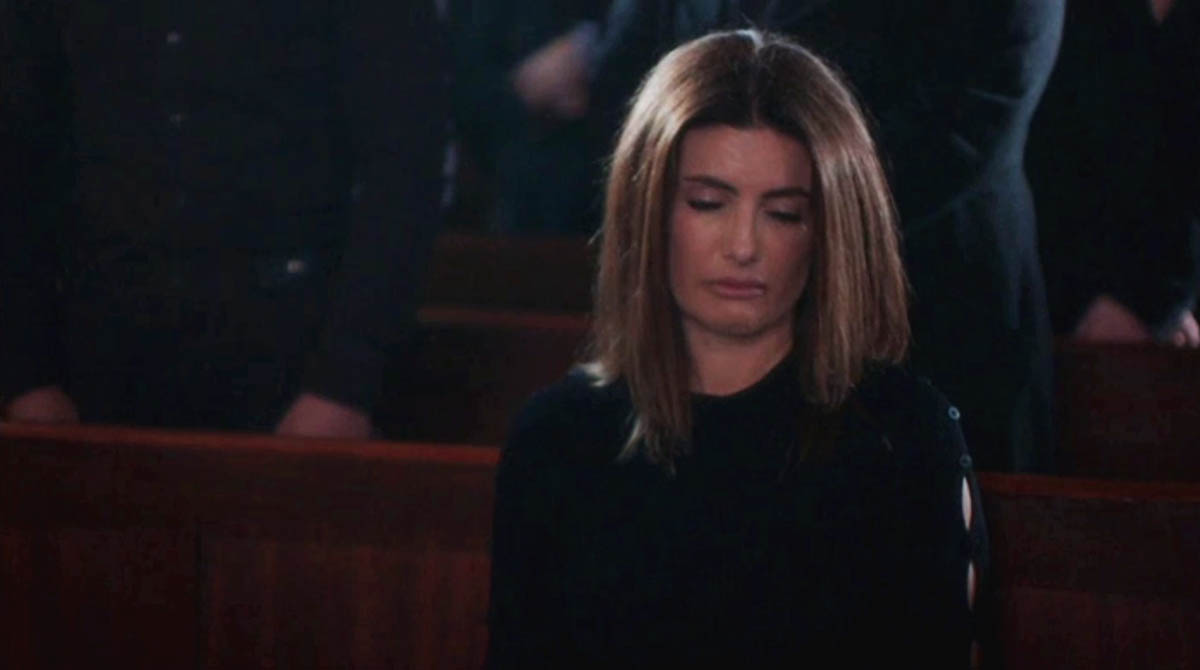 "We're doing everything we can," says Bree, as we see Alf, Leah and Theo standing outside Justin's room as the doctors care for him inside.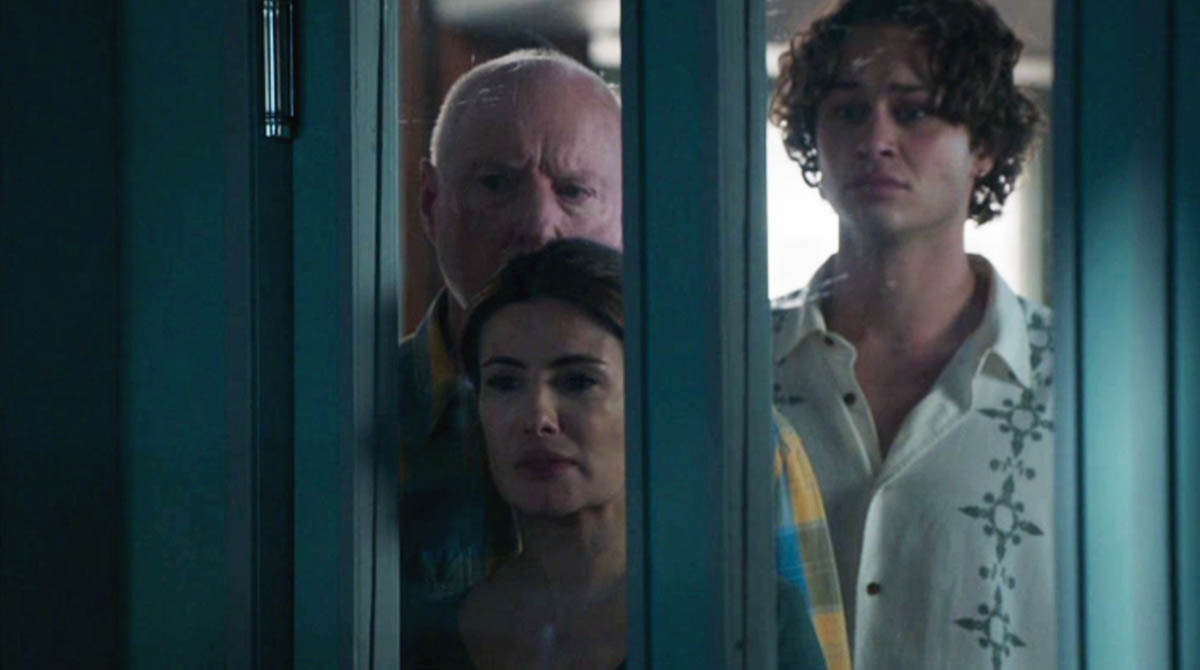 Then, as Leah sits by his bedside, she tells Justin, "you're gonna wake up, you have to prove them wrong."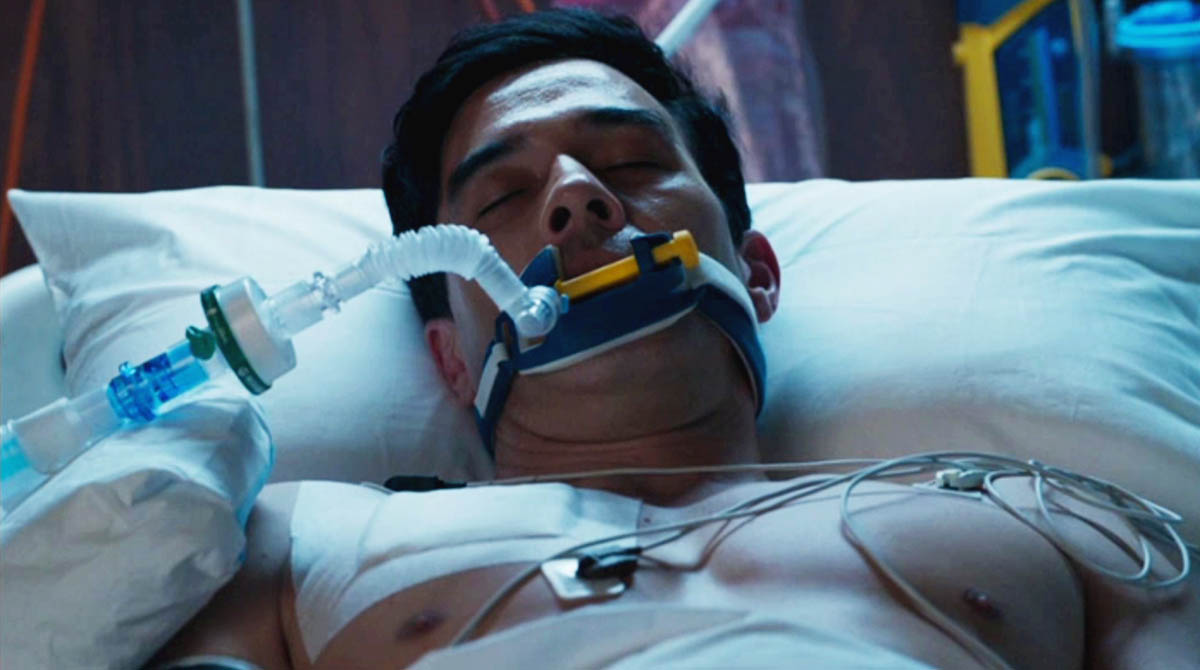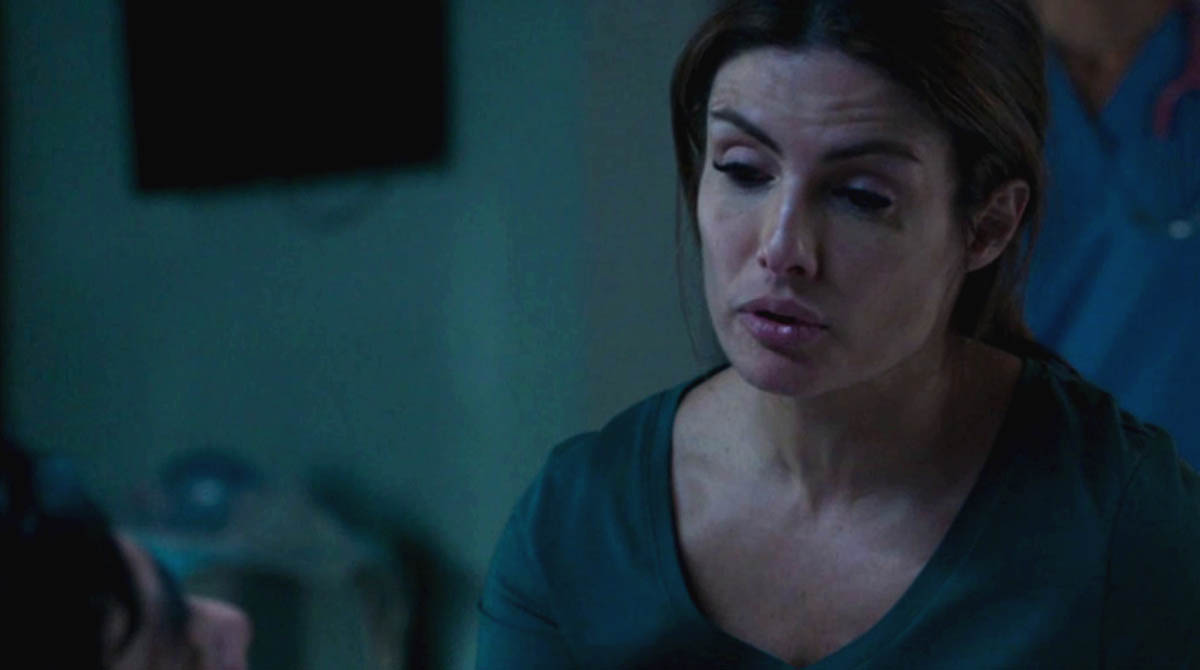 In another scene, Leah, who was sat alongside Theo in the hospital's waiting area, stands up as Bree approaches.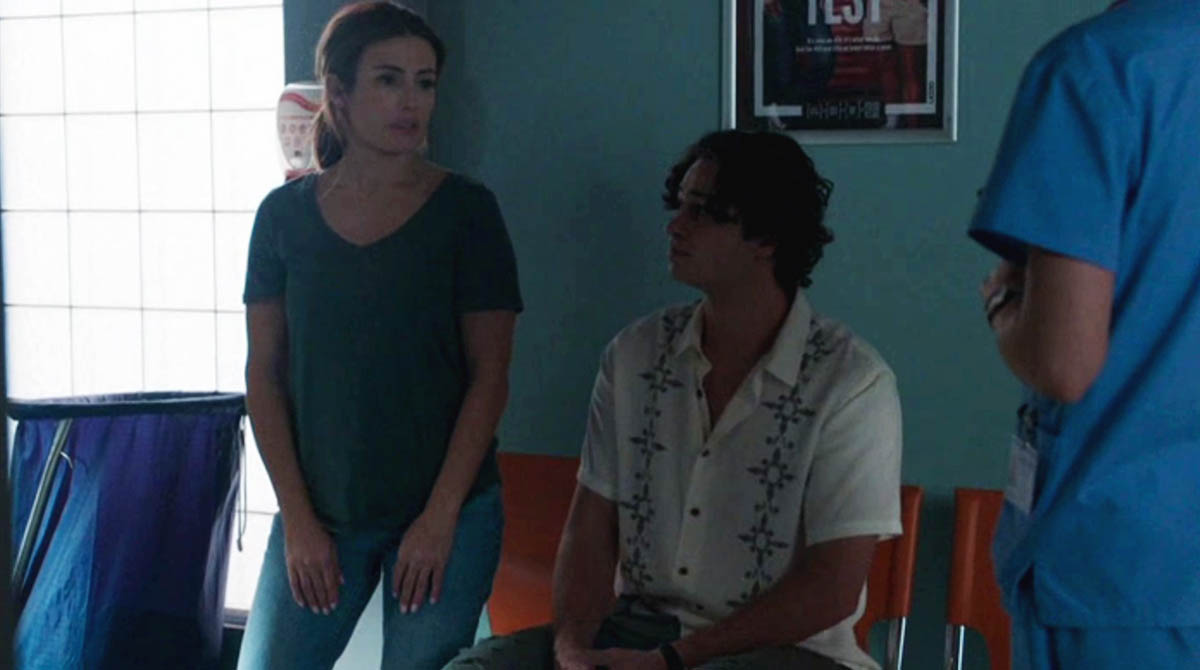 "Is this it?" she asks, to which Bree nods her head.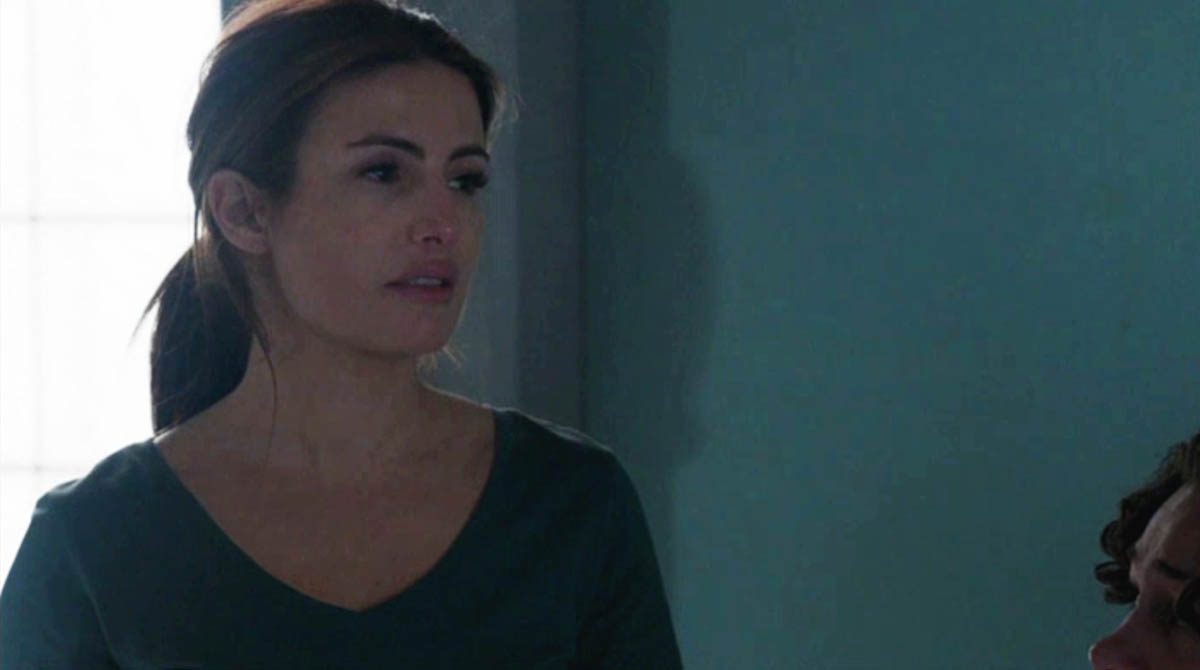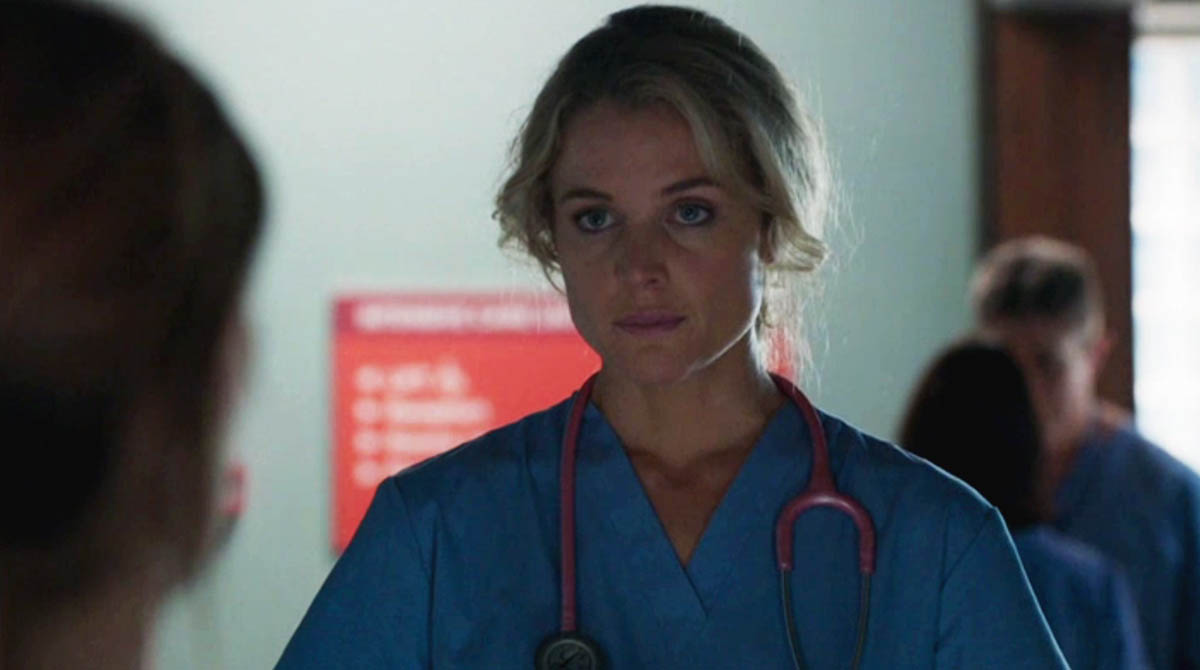 "Is this the end for the Bay's most loved couple?" the promo asks.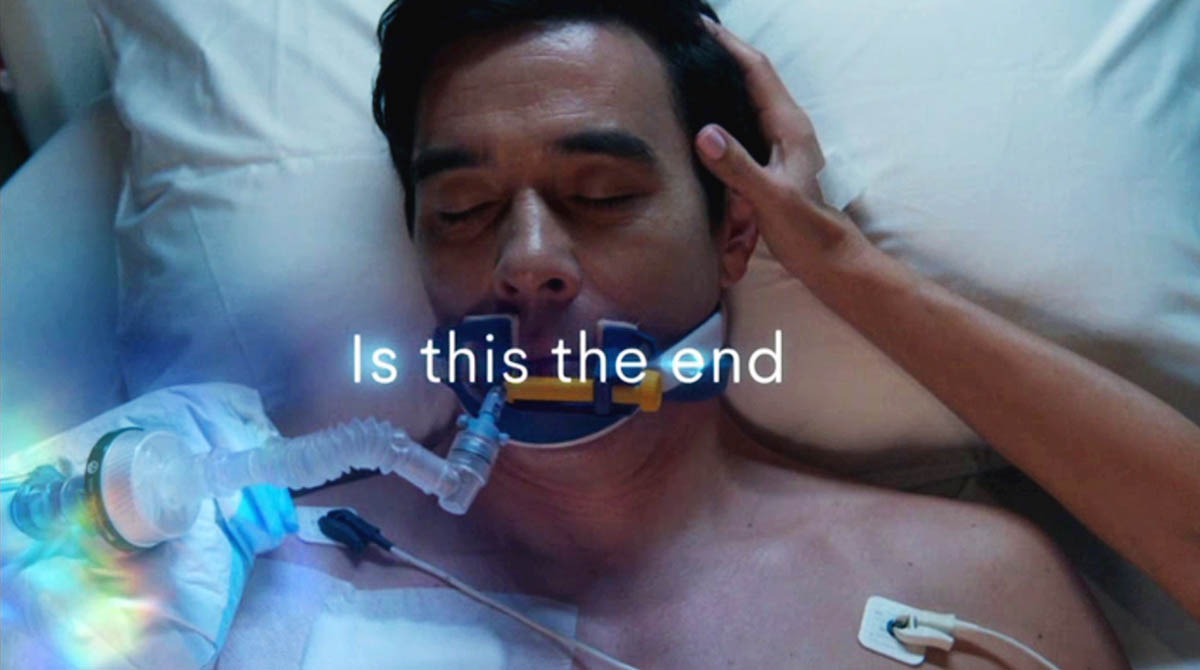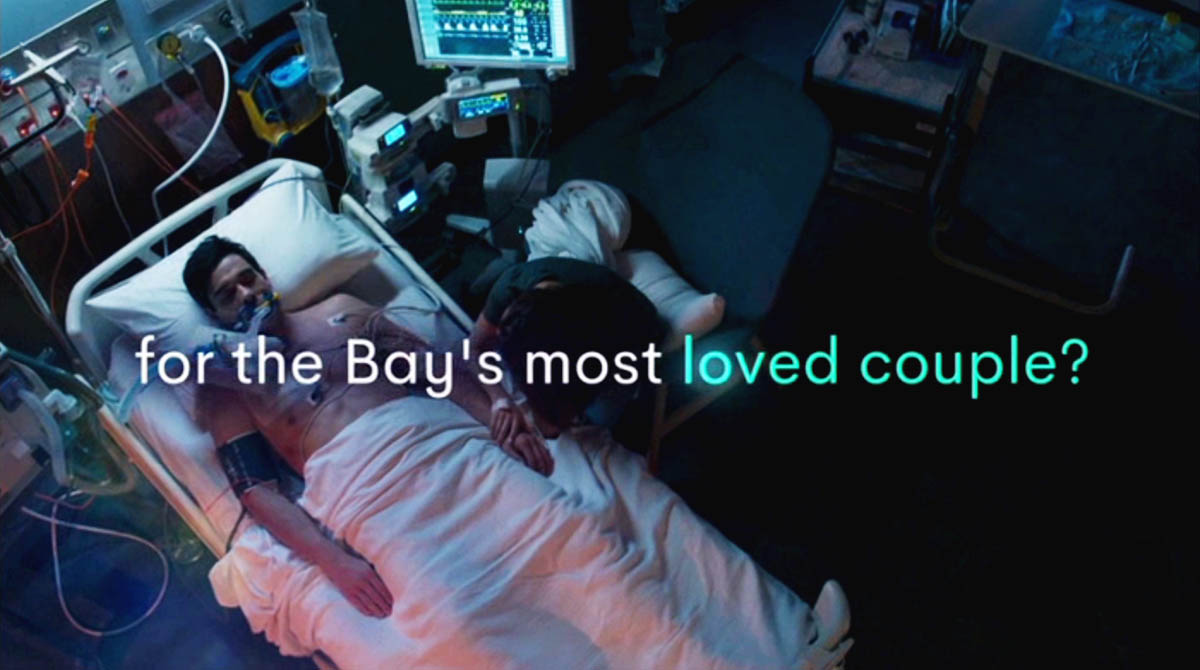 Of course, it's hard for the Home and Away production team to keep arrivals and departures under wraps, with many of the show's outdoor scenes filmed at Palm Beach, roughly an hour north of Sydney's CBD in the city's Northern Beaches.
Thankfully, James Stewart has been spotted filming on a number of occasions in recent months, suggesting that Justin's time in Summer Bay, and on this earth, won't be coming to an end in the weeks to come.
Does that mean we'll soon get to see a Leah and Justin wedding?
Pictures posted from filming in the last week of July showed a formal occasion set up on the grass adjacent to the surf club, with cast members including Emily Symons (Marilyn), James Stewart (Justin), Ray Meagher (Alf), Ethan Browne (Tane), Kyle Shilling (Mali) and Shane Withington (John) all present.
A series of photos shows that red is very much the theme of the occasion, with Marilyn sporting a red jacket, Justin wearing a red shirt and flower in his lapel, Tane in a crimson jacket, and even Alf sporting a red bow tie.
The timing would indicate that the filming is for episodes surrounding the season finale, with this apparently being confirmed to visitors on the Home and Away Tour.
Although a wedding has been the obvious conclusion drawn by many for the formal event, both those on the tour and actor Shane Withington have denied this to be the case.
Recent episodes have seen John Palmer tasked with organising an event to celebrate Alf's long service to the surf club, suggesting that the formal event is more likely to be that.
However, assuming Leah doesn't have a change of heart – she has one divorce and two deceased husbands under her belt, on top of two lapsed engagements, and previously stated that she never wanted to get married again – it's looking likely that Leah and Justin will be the big wedding of 2024.
---
Monday 2nd October (Episode 8132)
A life hangs in the balance. Kirby fights the system. Felicity attempts to manage Tane's expectations.
Tuesday 3rd October (Episode 8133)
Zara imposes on Mali and Rose. Felicity keeps Tane's baby dreams at bay. Will Marilyn lie for Roo?
Wednesday 4th October (Episode 8134)
Mali must act on Rose's ultimatum. Irene attempts to broker peace between Roo and Marilyn.
Thursday 5th October (Episodes 8135)
Mackenzie arrives home to a surprise houseguest. Can John get through to Irene? Harper is torn.
Spoilers in your inbox every weekend!