Home and Away Spoilers – Harper causes friction between Cash and Eden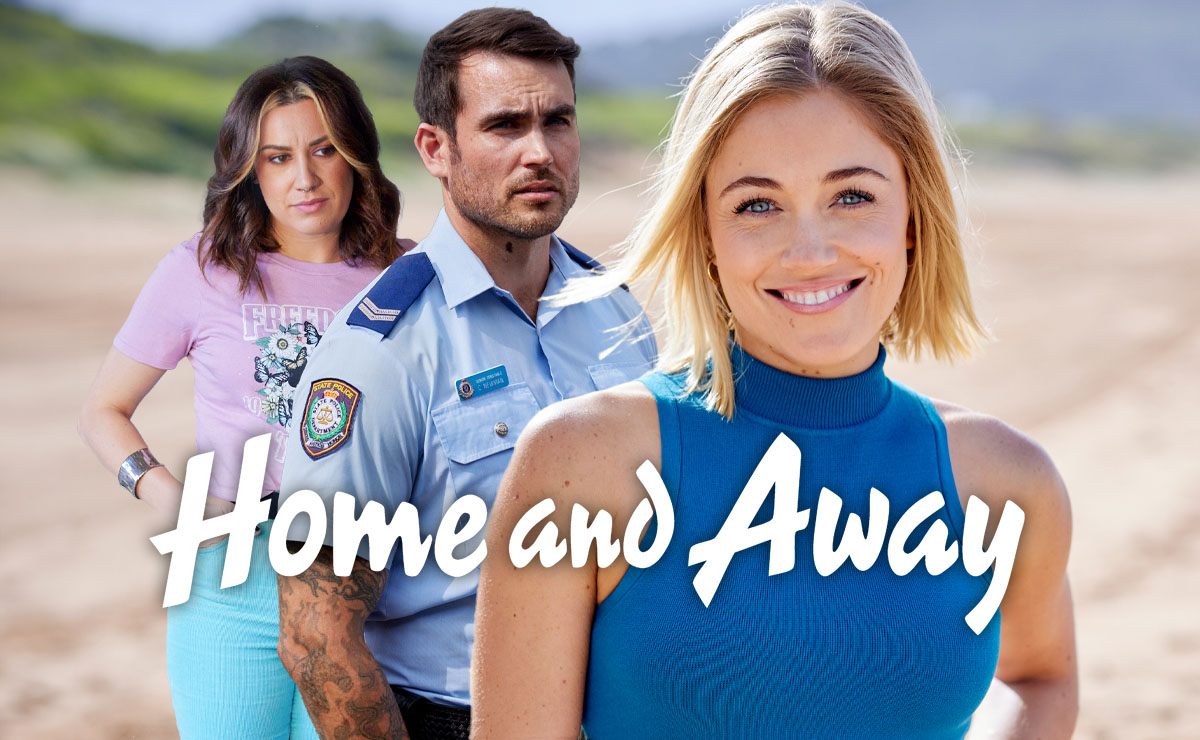 This week on Home and Away in Australia, Cash's promise to Harper arouses Eden's suspicions, whilst Dana's reckless behaviour threatens to reveal everything.

Having only been in town a couple of days, Harper (Jessica Redmayne) is about to come under further scrutiny from a bay resident, whilst also trying to contain her loose-cannon sister Dana (Ally Harris).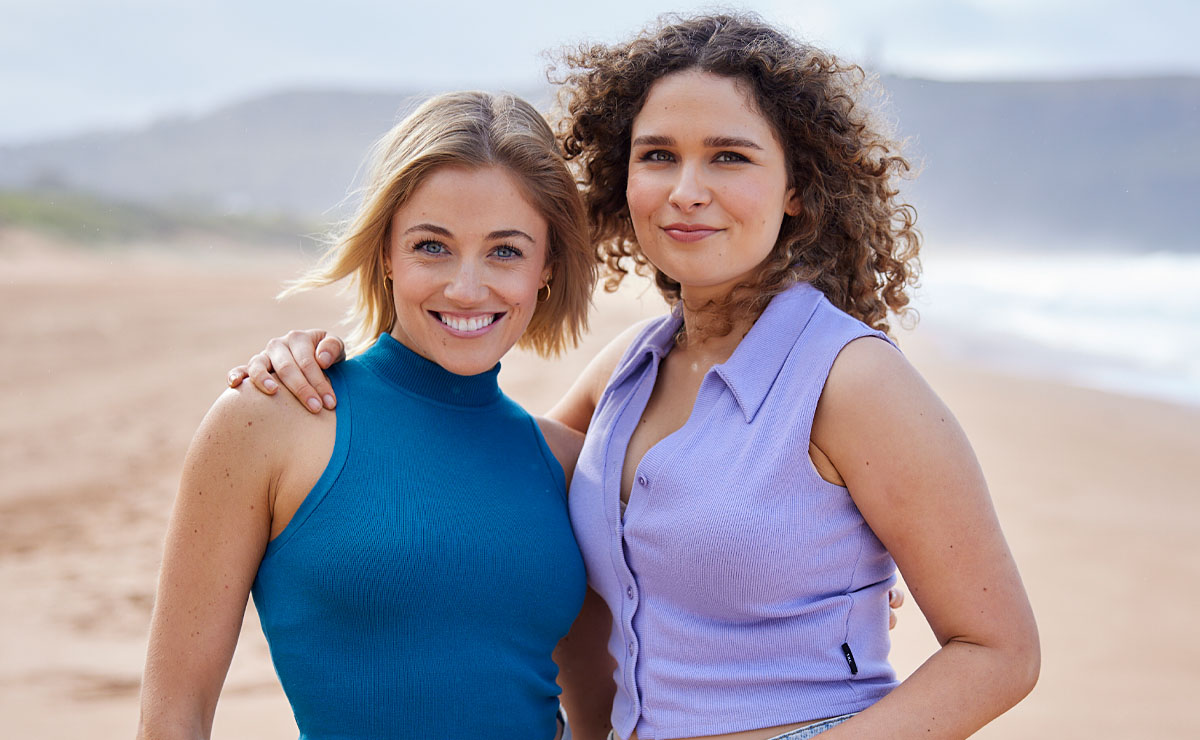 The Beach House's latest lodger has already had John Palmer (Shane Withington) nosying around her business, worried about the perfect stranger who was looking to move in with his good mate Irene (Lynne McGranger) after answering her ad in the diner.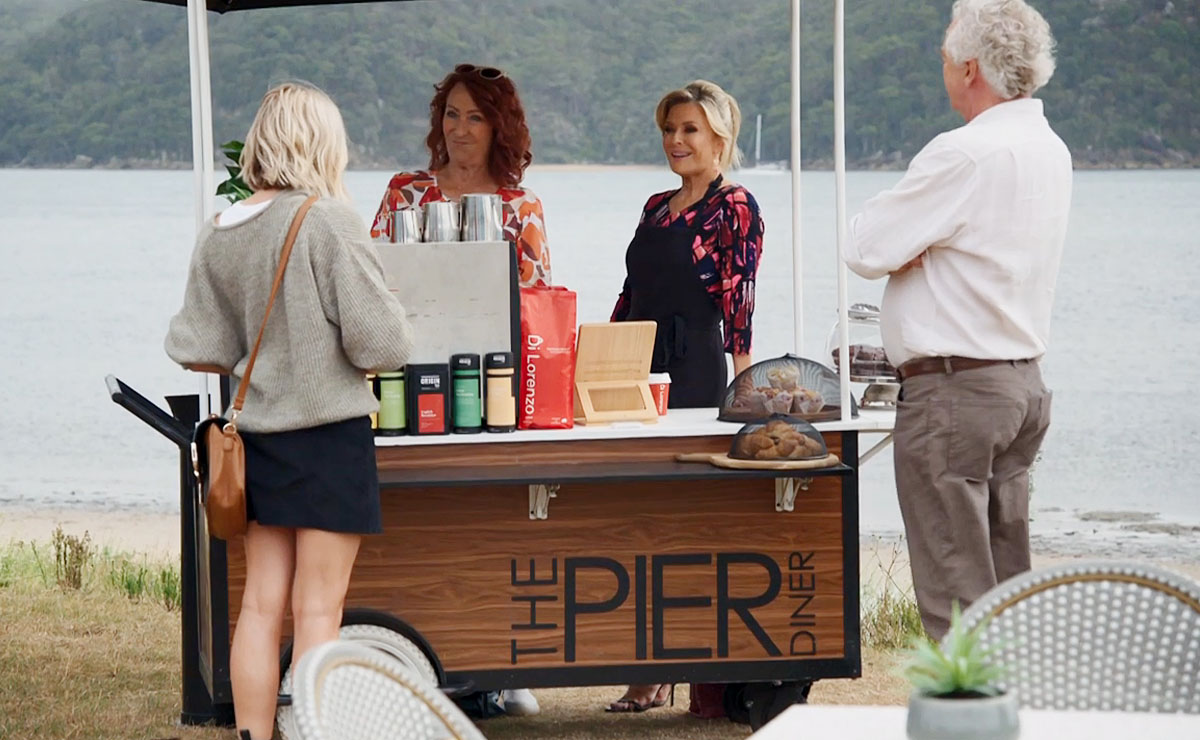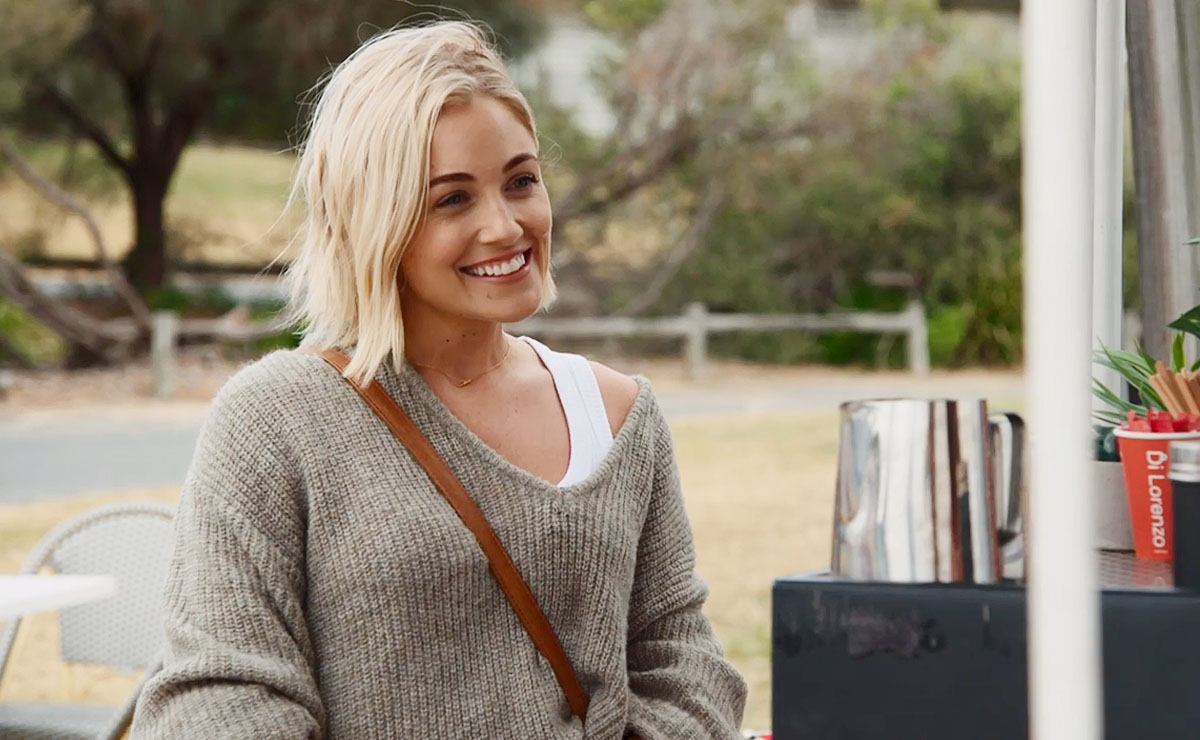 John felt from the off that something wasn't right about Harper, and when she gave Irene a list of referees in advance of accepting her as a lodger, John sneakily took a photo of the list in order to make his own enquiries.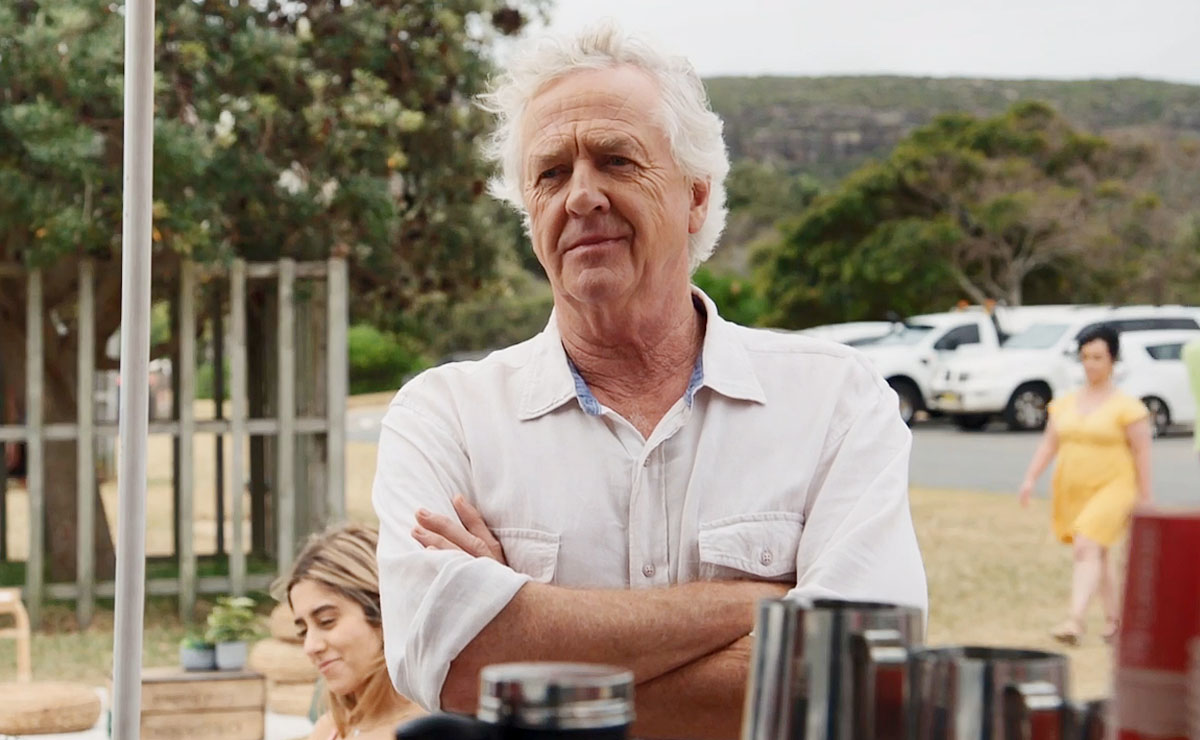 John was surprised to find that no-one had anything bad to say about Harper. But despite promising to stay out of it when Irene found out what he'd done, his suspicions were further piqued when he saw Harper actively avoid crossing paths with two police officers in Salt.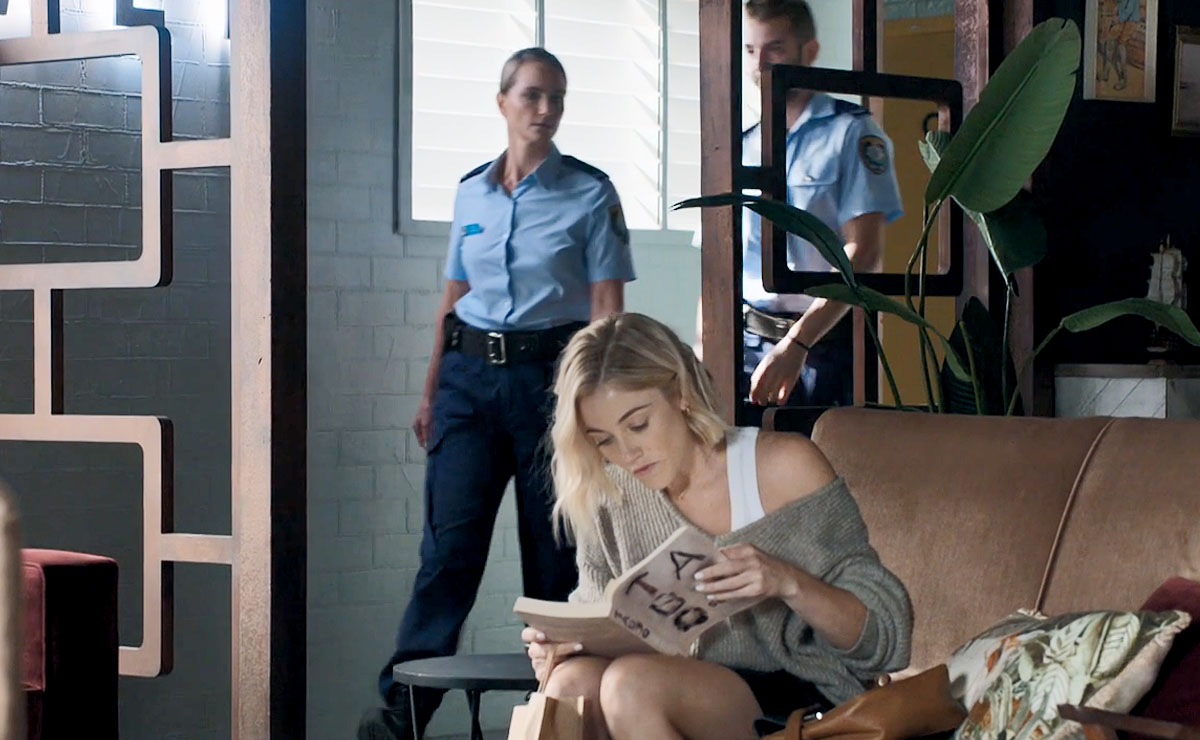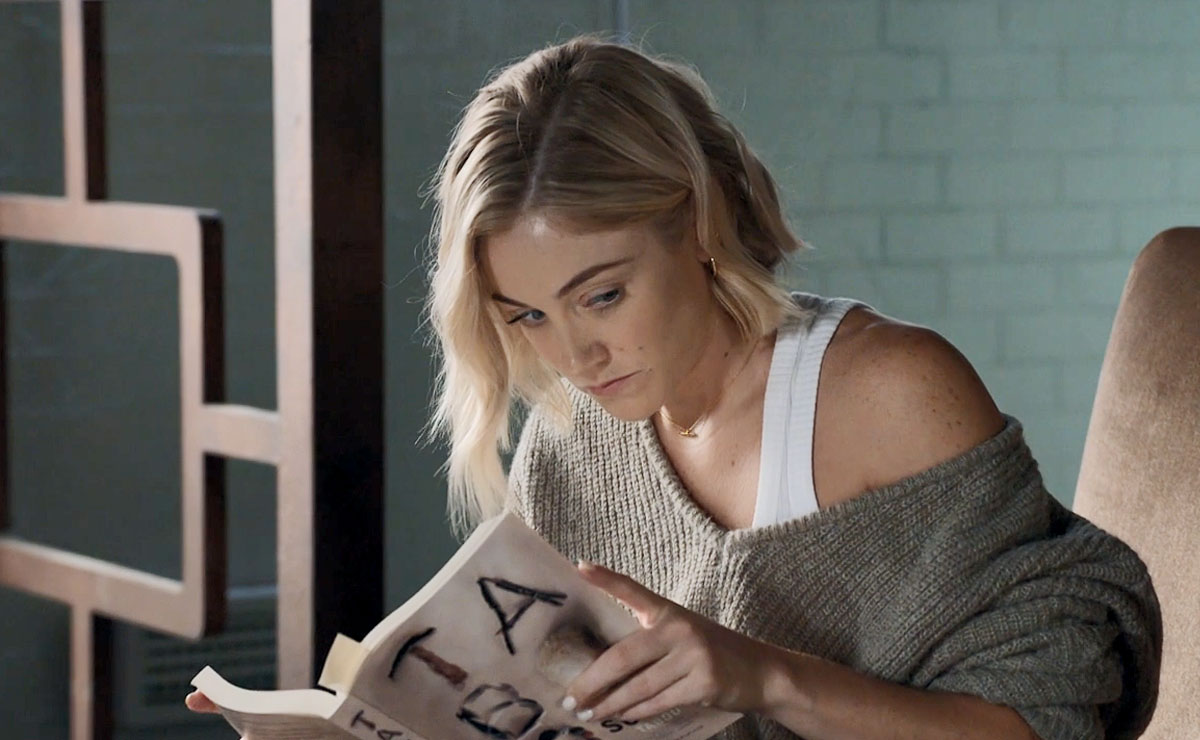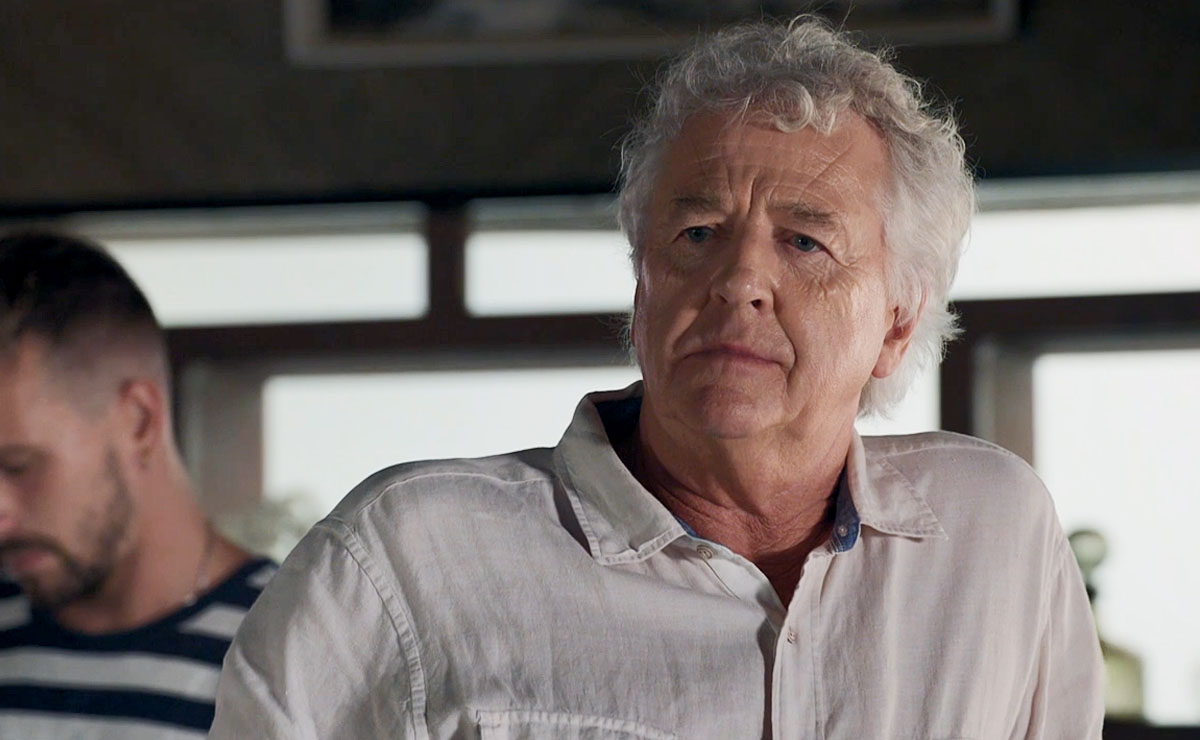 Irene found the idea ridiculous, given that Harper works with the police as a social worker, and John was forced to eat humble pie when he later saw Harper greet her old friend, local copper Cash (Nicholas Cartwright).
However, it soon became apparent to viewers that John's neighbourhood watch senses were in fact correct on this occasion! Harper had come to the bay to seek help from Cash in clearing Dana's name, who had a warrant out for her arrest after drugs were found in her apartment. With Dana's boyfriend Olly placing all the blame on her, she has lost everything.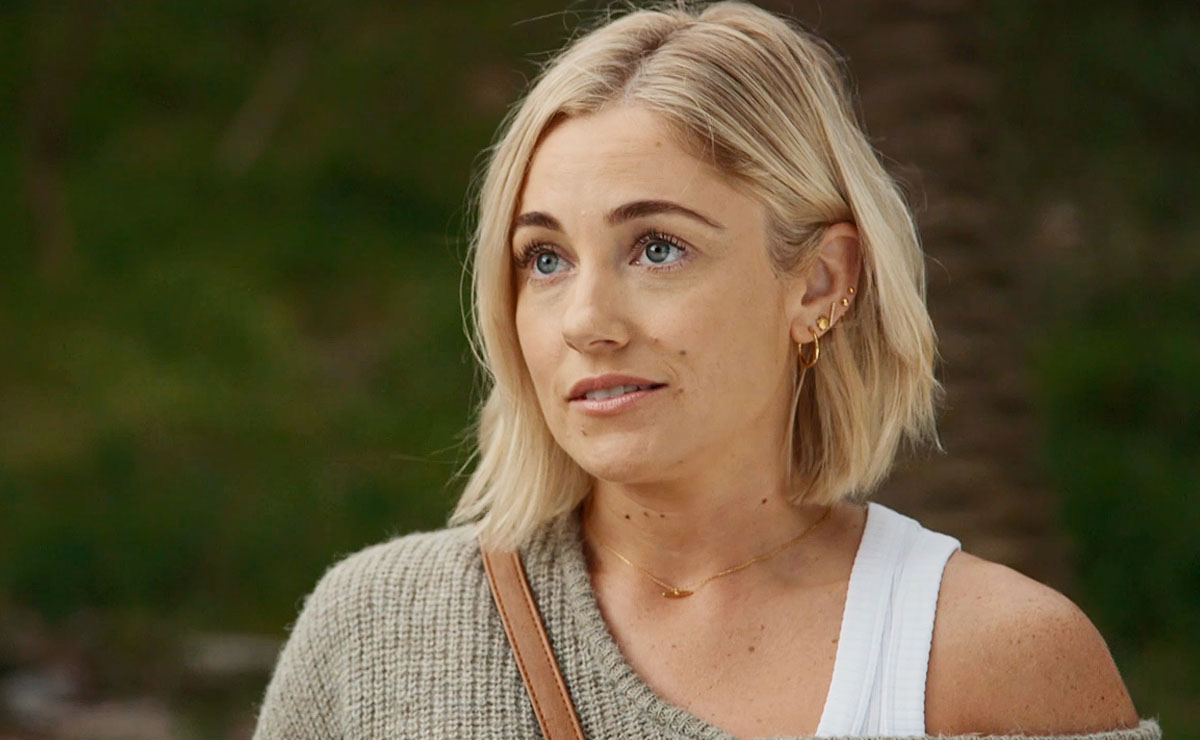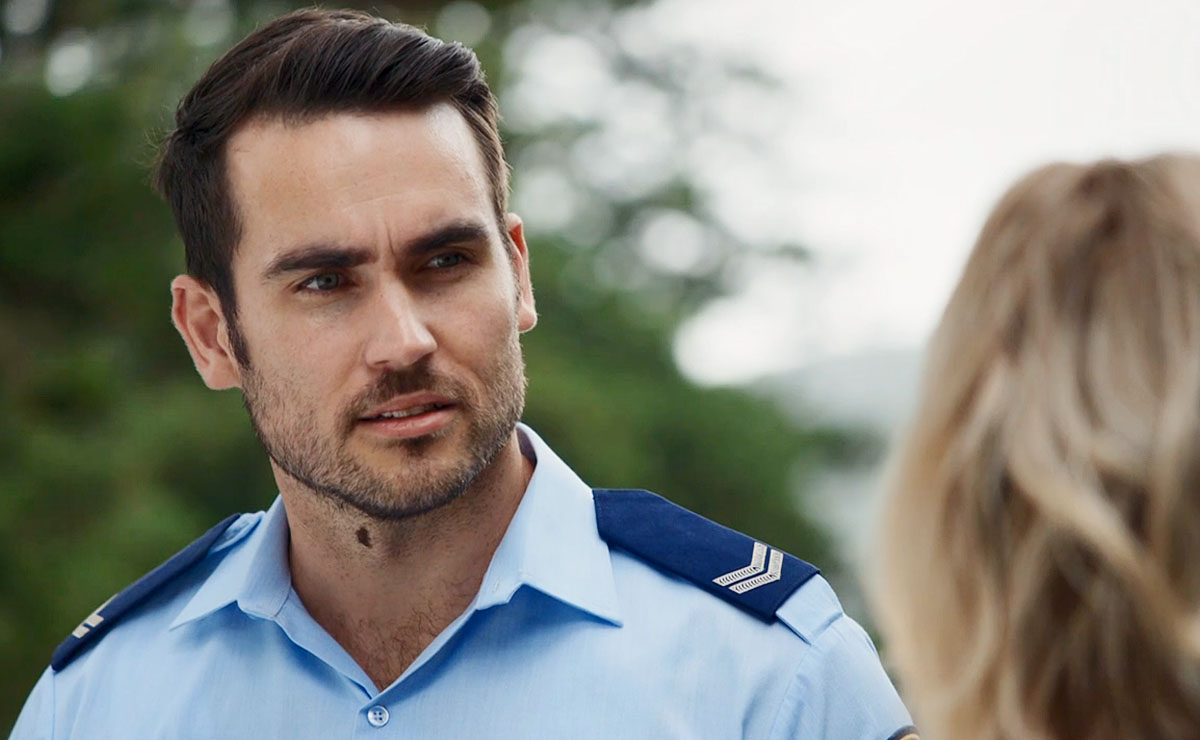 Not only that, but after offering to do the dishes so that Irene could have an early night, Harper opened her bedroom window to reveal that Dana had come to town with her, and was planning on hiding out in her room.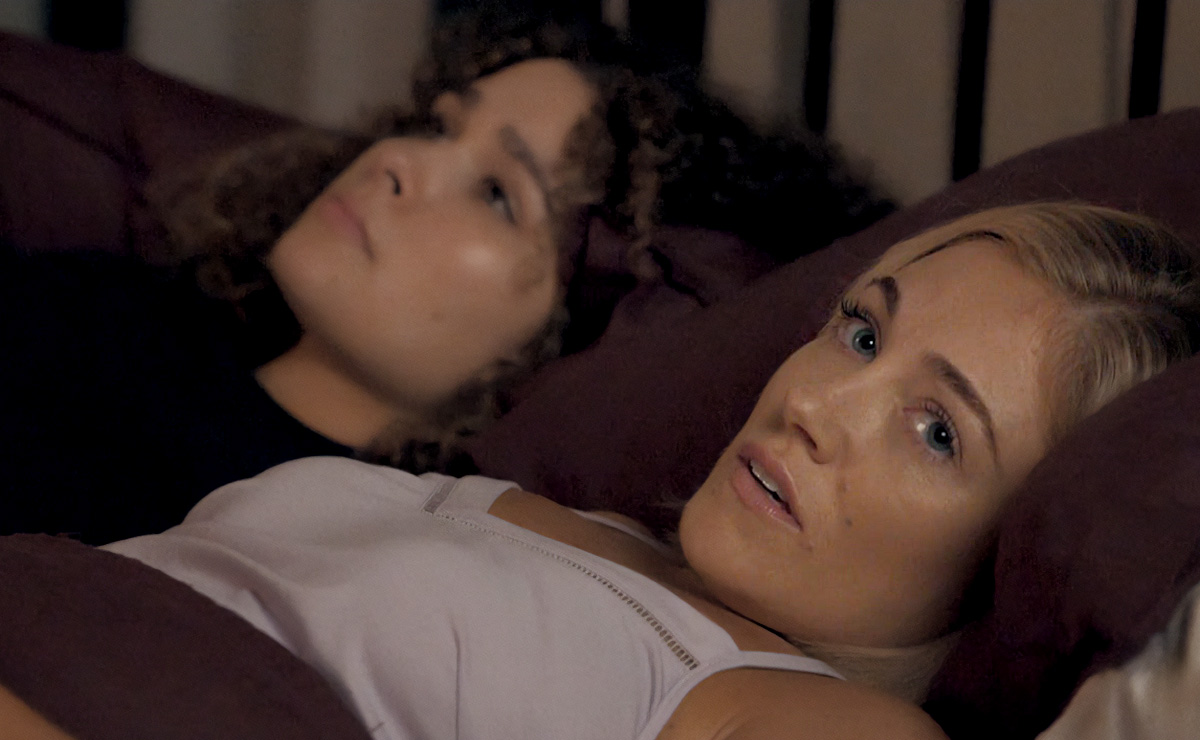 This week, after promising to look into Dana's case, Cash discovers that there are some discrepancies that require a further look, one of which being that the cops have seemingly not looked into any other suspects other than Dana.
According to TV Week, as Cash delivers an update to Harper at the Beach House, Dana is listening in and starts texting Olly. When Dana nearly gives away her presence, Harper manages to divert Cash's attention just in time.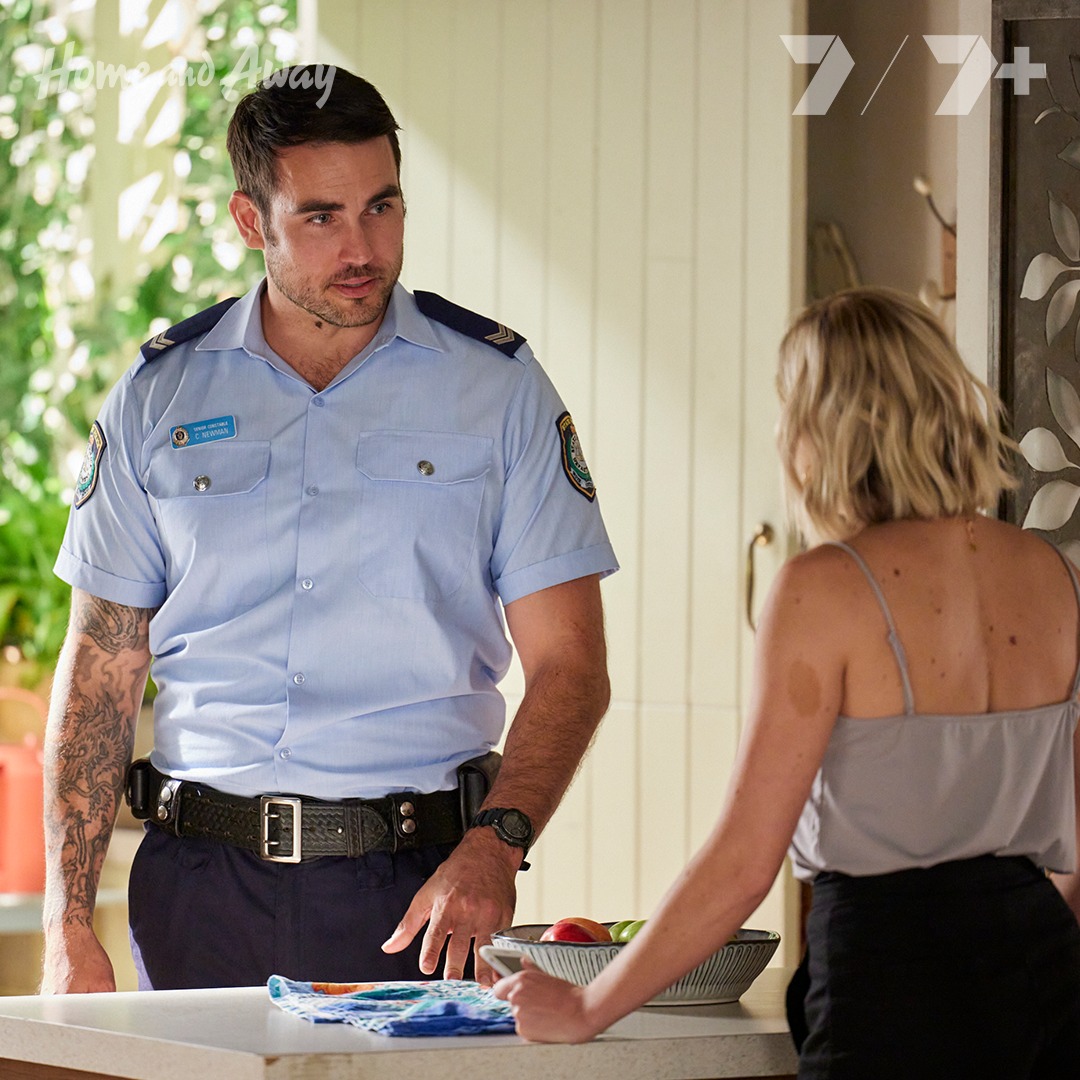 Once Cash is out of the way, Harper lambasts her sister for nearly blowing their cover.
"Dana can be impulsive and some past decisions reflect that," Ally Harris told TV Week.
Harper pleads with Dana to stay under the radar, fearing that any sighting of her could result in her arrest. Dana, however, is determined to get answers and runs out of the house, leaving Harper in a state of panic.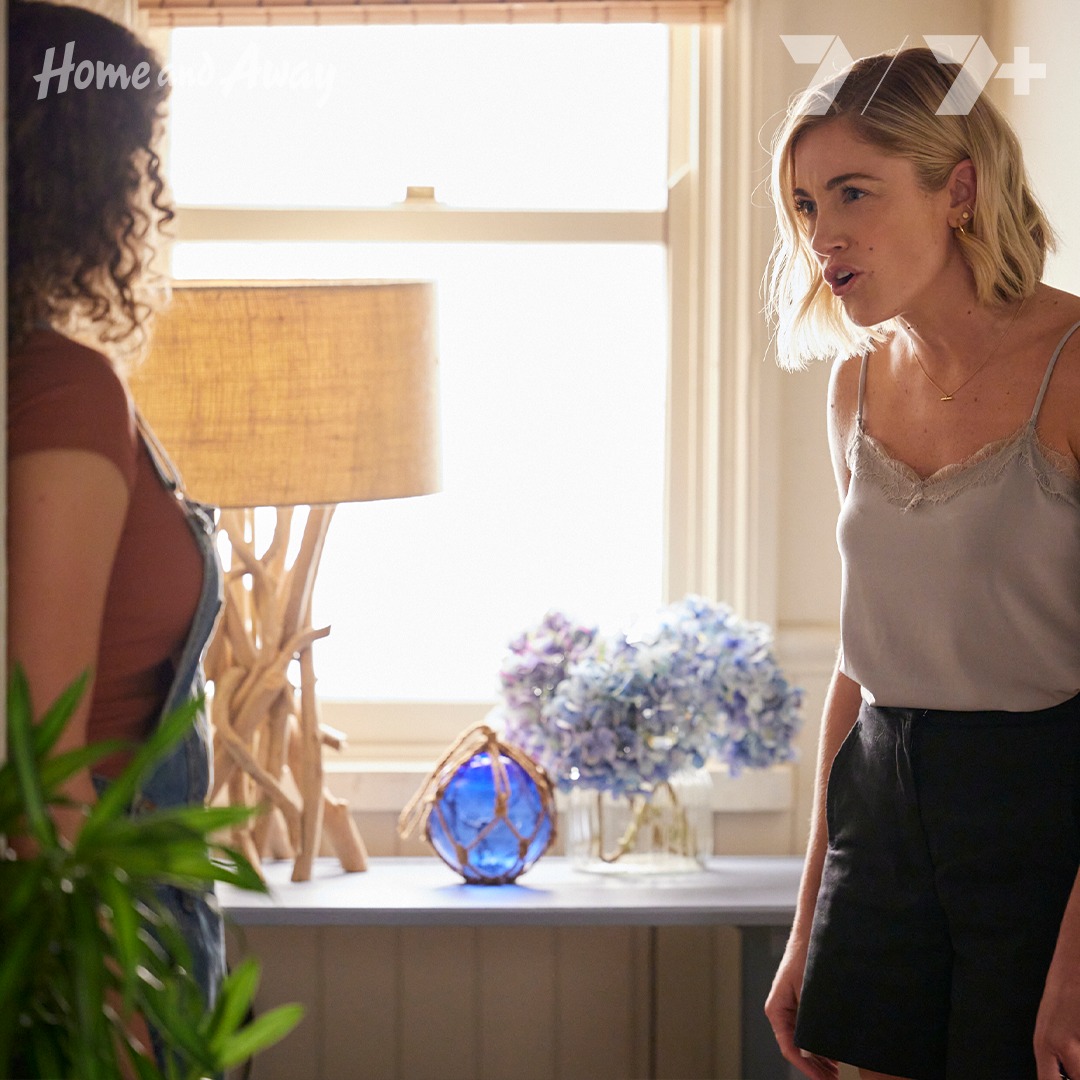 "Dana has always been in the backseat with Harper calling the shots and being the protector which can be tricky when their values clash," she continued. "Dana is trying to carve out some agency for herself."
In a recent promo, Dana has been shown walking through the parkland as Harper follows and tries to make her sister see sense.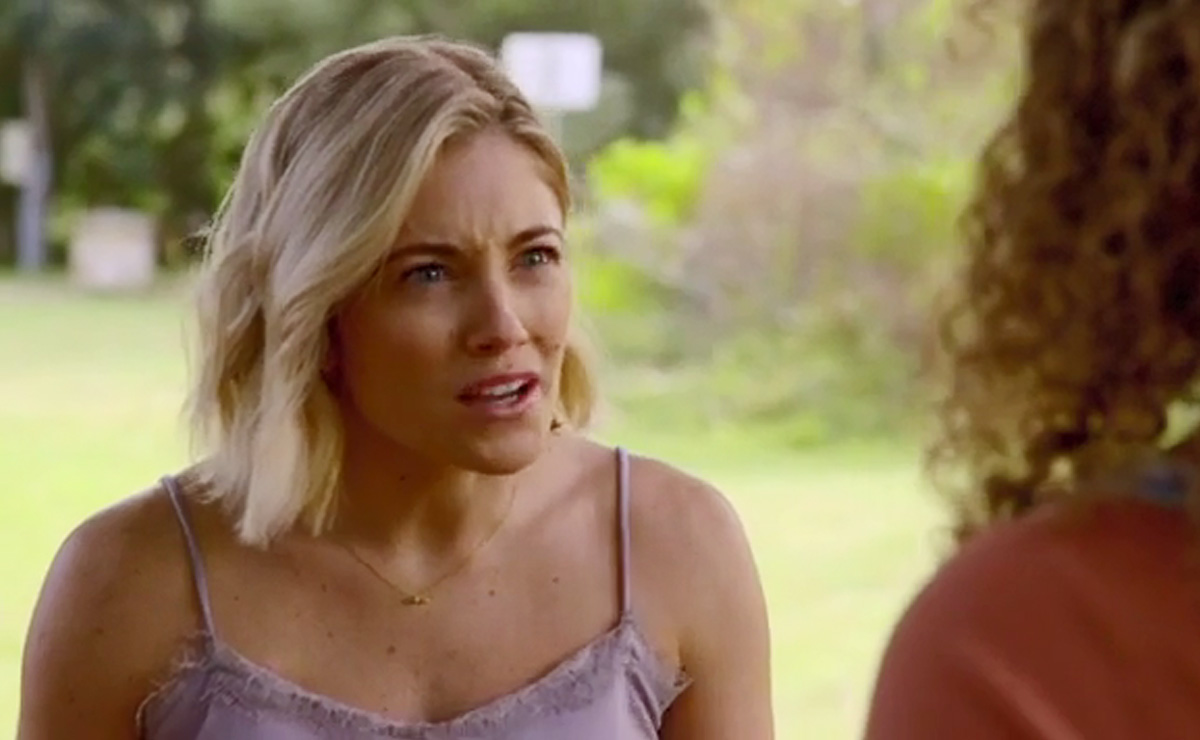 "I am doing this for you!" Harper exclaims.
"What, because you always know best?" Dana replies.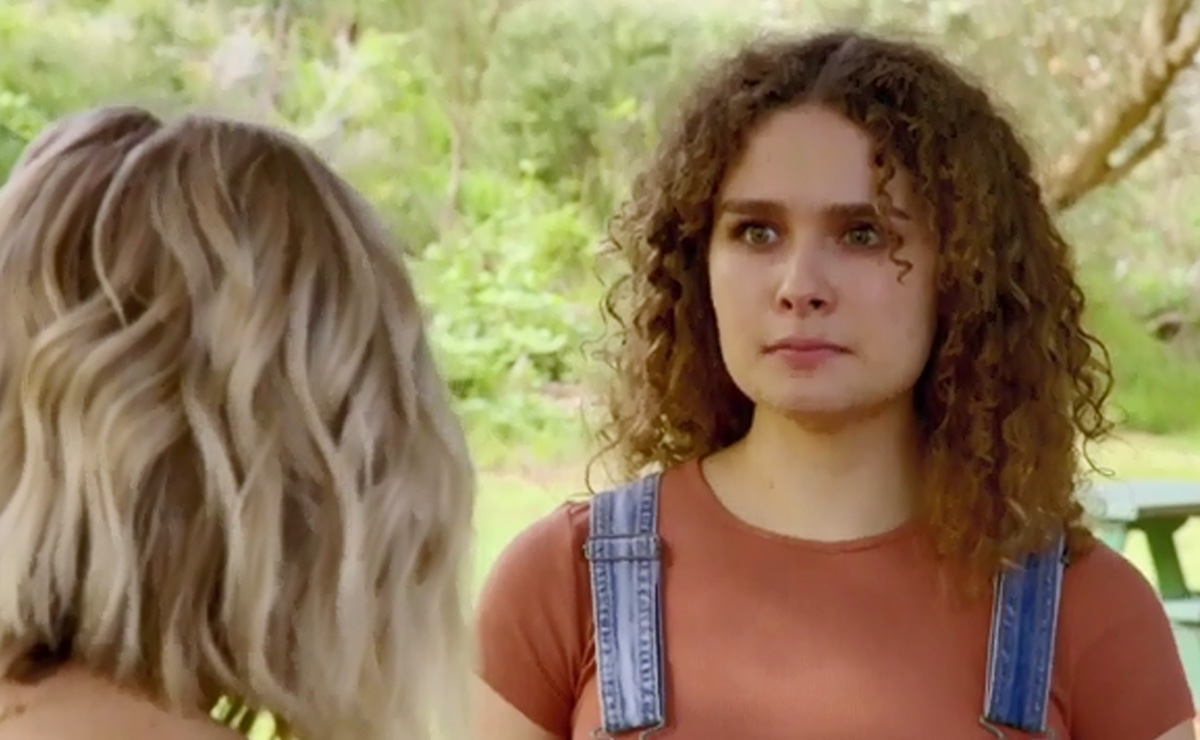 Is Dana's recklessness going to see the pair get caught out? It certainly appears that way, with next Monday's synopsis stating that Harper and Dana's secret is sprung!
---
Meanwhile, the mysterious appearance of this face from Cash's past is also concerning his girlfriend, Eden (Stephanie Panozzo).
First hearing about Harper from John, who asks Cash how he's enjoying having his mate around, Eden is confused as to why Cash hasn't told her of Harper's arrival. Cash explains that he's helping Harper out with something, but he refuses to elaborate on exactly what that is.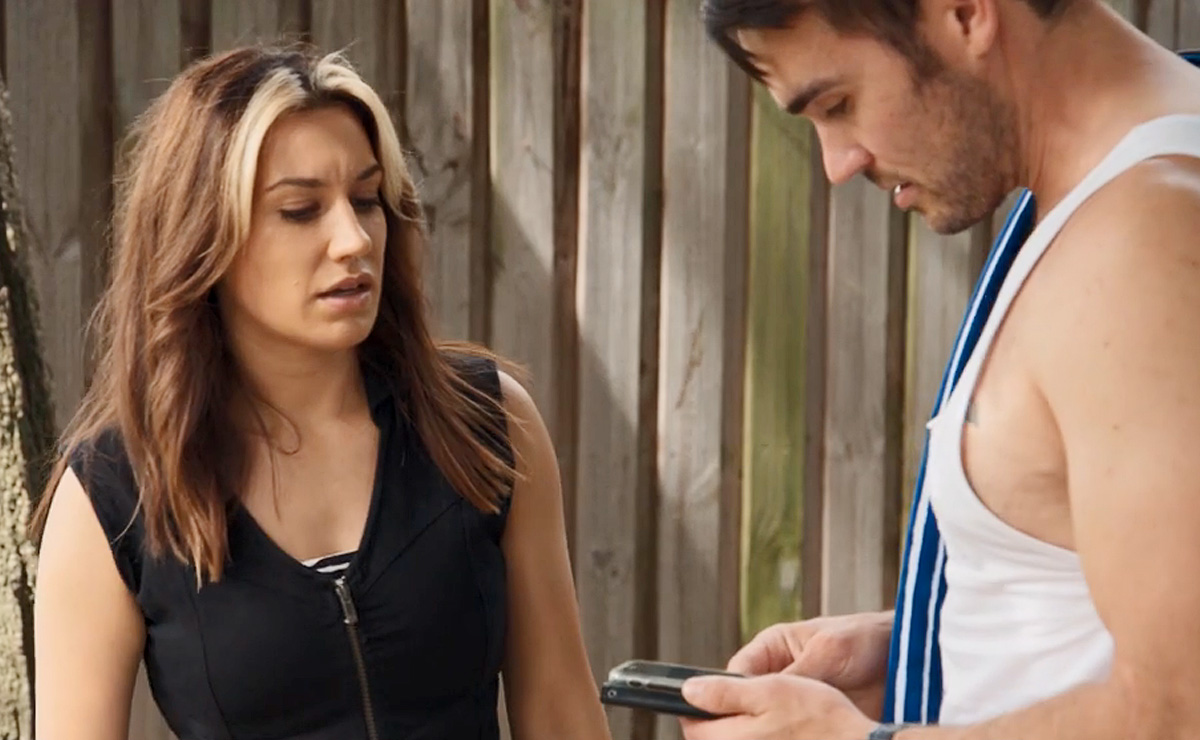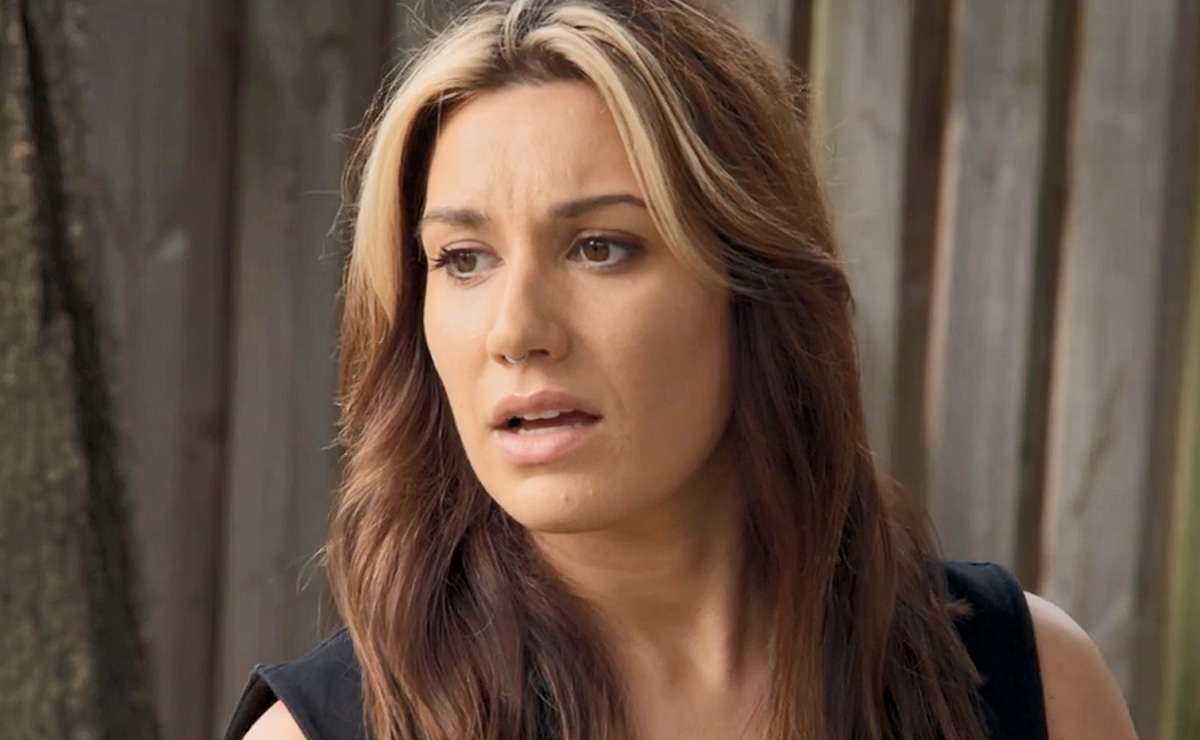 Miffed when he rushes off to see Harper after receiving a text from her, particularly given he's never mentioned this good mate before in all their months of dating, Eden decides to ask John what he knows.
John is quick to point out that Harper seemed very anxious in the presence of police officers, but on the other hand she seems "very comfortable with Cash", which sets alarm bells ringing for Eden.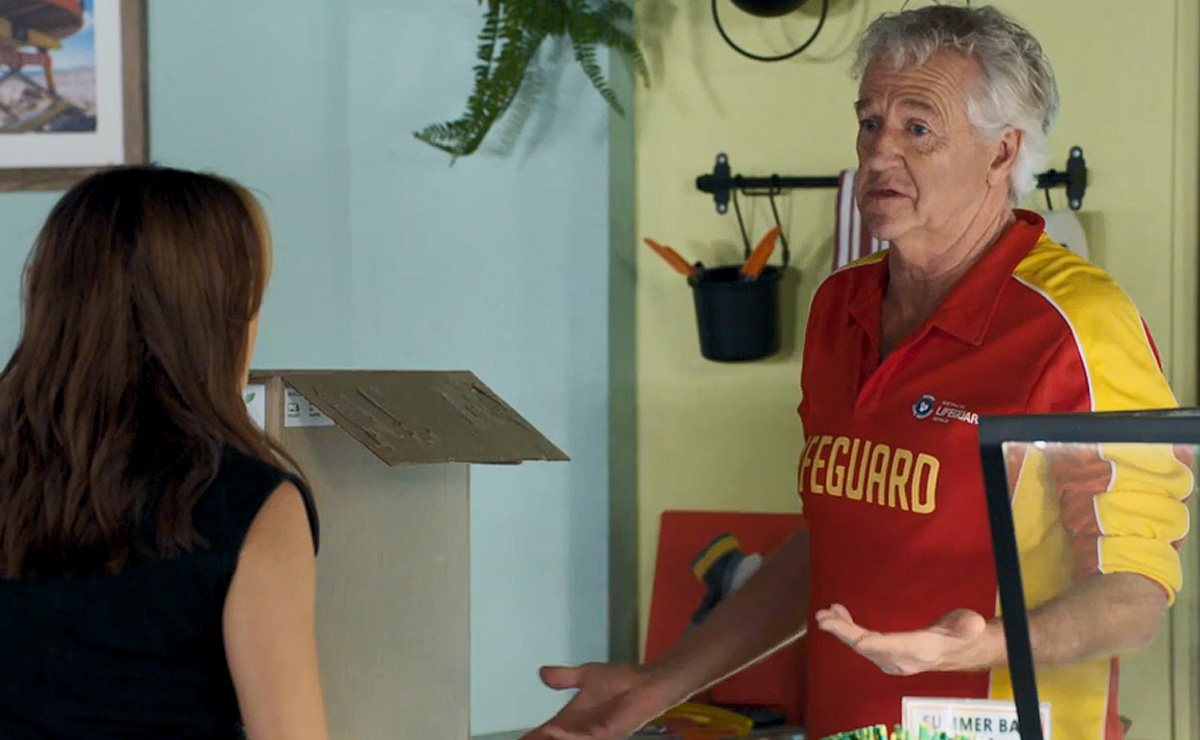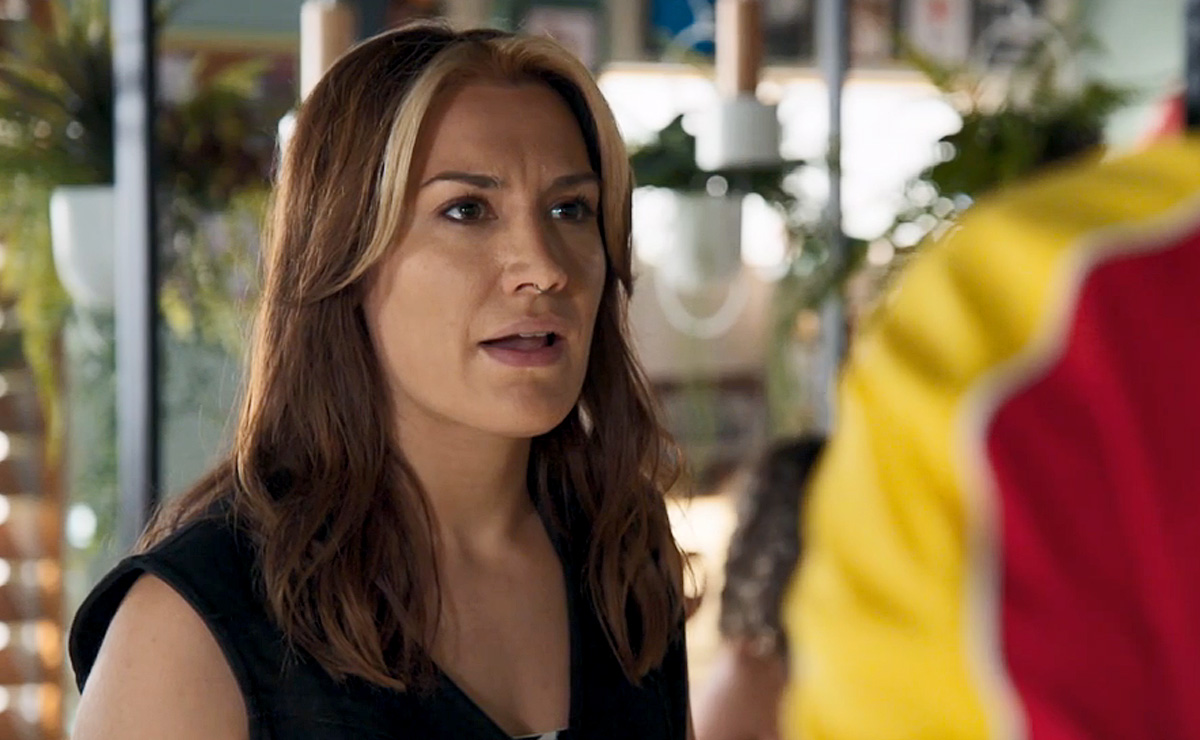 "Since when have we kept secrets from each other?" Eden asks as she confronts Cash in Salt. "I don't get it!"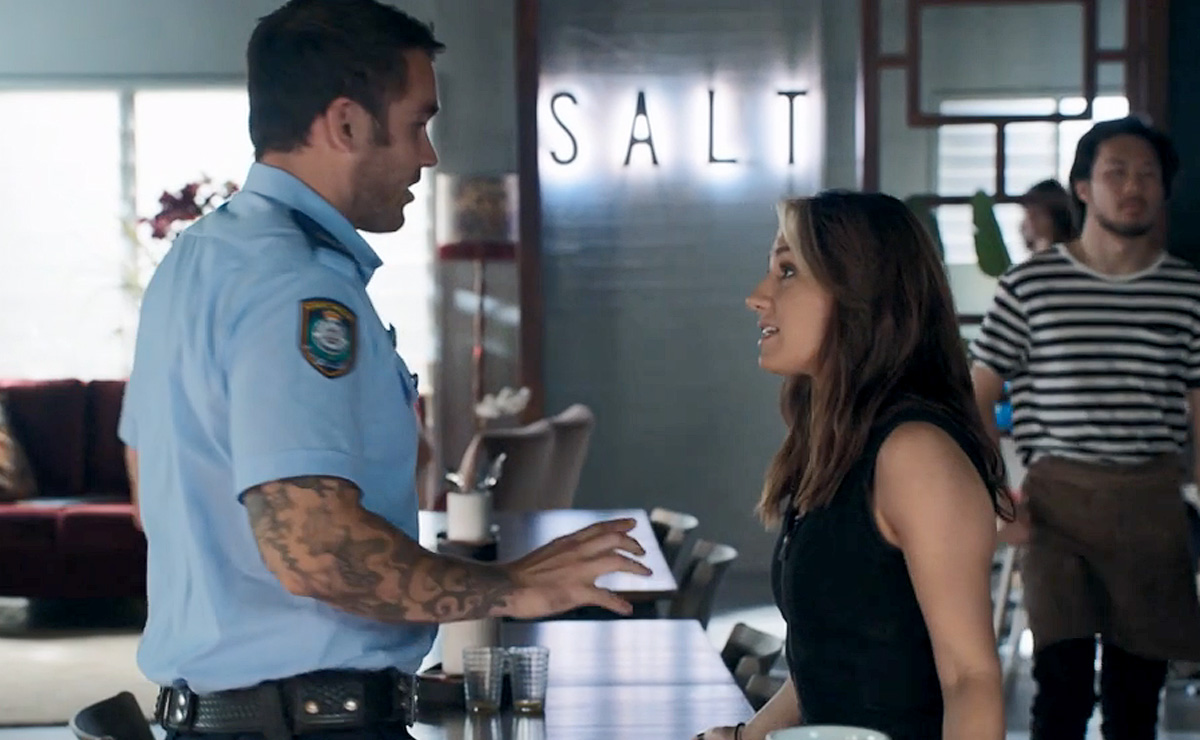 Frustrated at the questioning, and not wanting to betray the confidence of his old friend, Cash tells Eden that he can't talk about it.
"It would be great if you could support me, and let this go," he states, before getting up and leaving.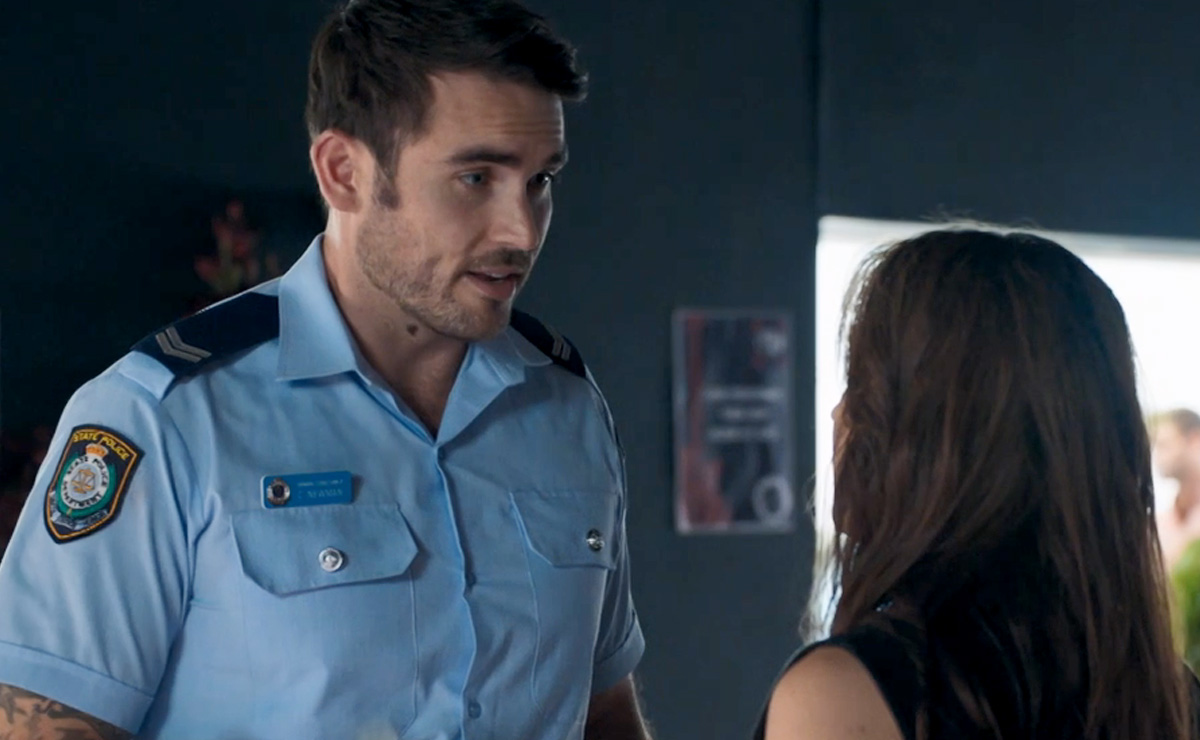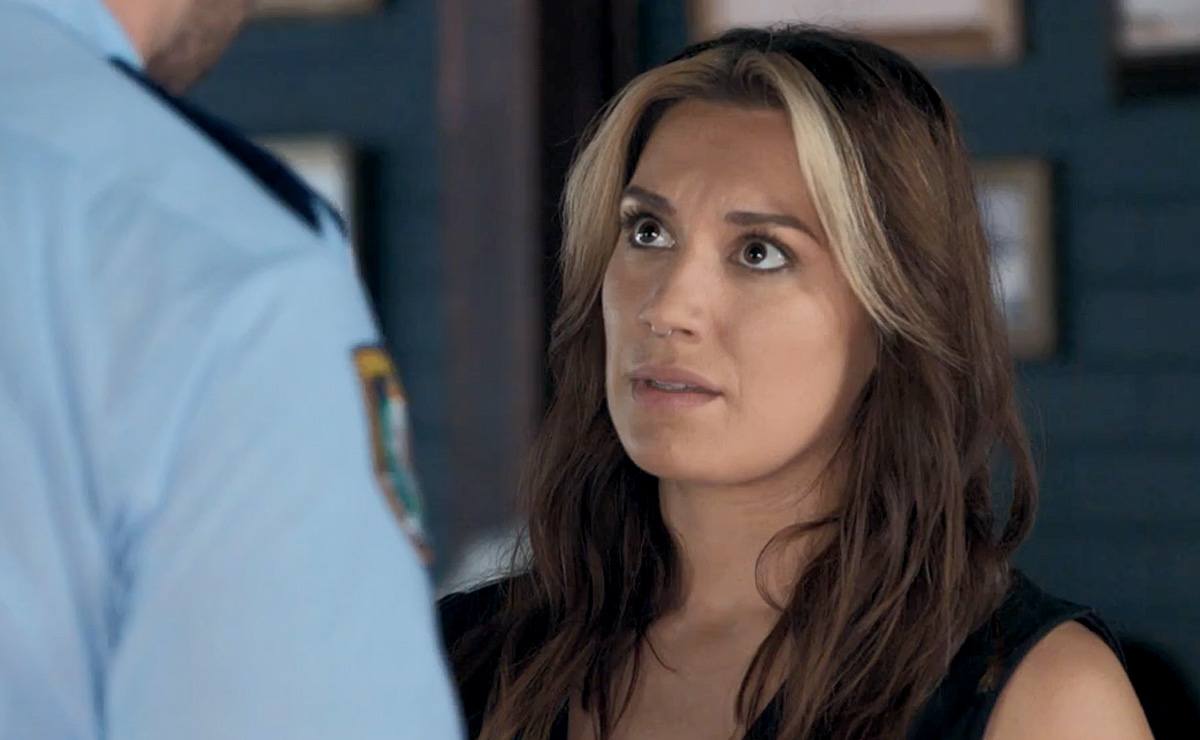 Is Harper's presence about to cause trust issues between Eden and Cash?
---
Monday 14th August (Episode 8096)
Can Eden trust Cash? Dana risks blowing her own cover. Rose traces her roots.
Tuesday 15th August (Episode 8097)
Justin does damage control for Lyrik. Harper struggles to contain Dana. Kirby counsels a torn Rose.
Thursday 17th August (Episode 8098-8100)
Kirby is frosted out by her friends. Bree proposes a house-swap. Justin tries to play hard-ball.
Mackenzie sees red over Justin's bad news. Eden's on the warpath. Felicity rallies the women of Summer Bay.
Theo explores life after Lyrik. Eden refuses to give up on her dreams. Felicity receives a bombshell.
Spoilers in your inbox every weekend!