Home and Away Spoilers – Leah and Justin's relationship on the line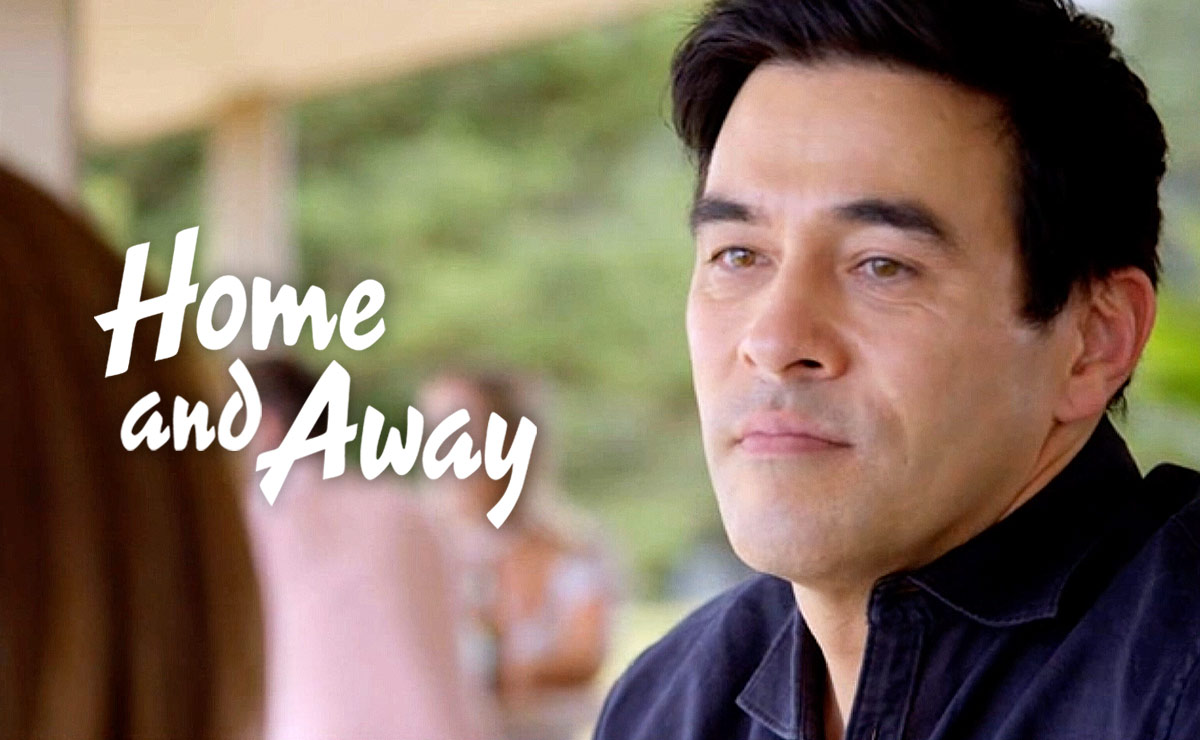 A new Home and Away promo shows that Leah and Justin's relationship is on the rocks, while Rose embarrasses herself in front of Mali, and Marilyn has bitten off more than she can chew with her new business.
A new promo entitled 'Come Home to Australia's Favourite Place' made its debut after Thursday's episode down under, and showcases the drama coming up for our favourite characters in the coming weeks.
Interspersed with lots of shots from weeks go by, the promo's new content begins with Mali's (Kyle Shilling) relaunch of Ben's Boards.
The newcomer, who was formerly Dean's (Patrick O'Connor) board shaper, has taken over the shop since Dean's departure and has rebranded it as Manta Ray Boards, named after Mantaray Point where he and his family are from.
The extent of the launch seems to take Surf Club manager John (Shane Withington) by surprise, as Mali hosts an event outside the club with speakers, balloons and a display of boards.
"You went big, huh?" John shouts as he sticks a finger in his ear and tries to make himself heard over the music.
"Go big or go home," Mali responds.
Despite Mali and John's blossoming friendship, it seems John may not be best pleased with Mali's launch event.
Spoilers for next Thursday's episodes tell us that "Mali's makeover makes John jealous," but Mali is clearly keen to make amends, with another spoiler telling us that "Mali takes pity on John."
Does John have other things on his mind? In next Wednesday's episode, "Marilyn falsely accuses John" of something, presumably related to her new business of selling cosmetics.
Talking of Marilyn, things go from bad to worse for her next week, as more of her ill-fated cosmetics arrive in Summer Bay. She saw cosmetic sales as a way to get rich quick, allowing her to help John pay for their adoptive son Jett's (Will McDonald) wedding.
Earlier this week it was revealed that a mix-up meant that Maz had ordered a far greater quantity of Stunning Organics' products than she'd intended to, and the boxes are set to keep arriving every week. She has an uphill battle if she's to sell them and avoid making a huge loss.
The promo shows Maz sigh as she takes in the massive stack of boxes which are piled up in Irene's (Lynne McGranger) living room. That would certainly explain a spoiler for next Tuesday, in which "Marilyn's in hot water with Irene."
How will Irene react when she learns that not only has Maz taken over the diner whilst trying to shift her goods, but she's taken over her house as well?
"I'm trapped," Maz tells Kirby (Angelina Thomson) at the diner.
In another scene, the boxes (or perhaps different ones!) are now piled up on the table at Summer Bay House.
Alf reassures Marilyn: "you've got through a lot worse than this and you didn't give up. Don't start now."
Justin (James Stewart) and Leah (Ada Nicodemou) have an uphill struggle of their own, despite Justin avoiding a custodial sentence for assaulting the man he believed had attacked his daughter Ava (Annabel Wolfe).
Recent episodes have seen Justin attend court after being arrested and charged with assault occasioning grievous bodily harm.
The charge carried the potential of prison time, and Justin had been coming to terms with the idea of a stint inside, including putting arrangements in place to shut the garage and surrender the lease.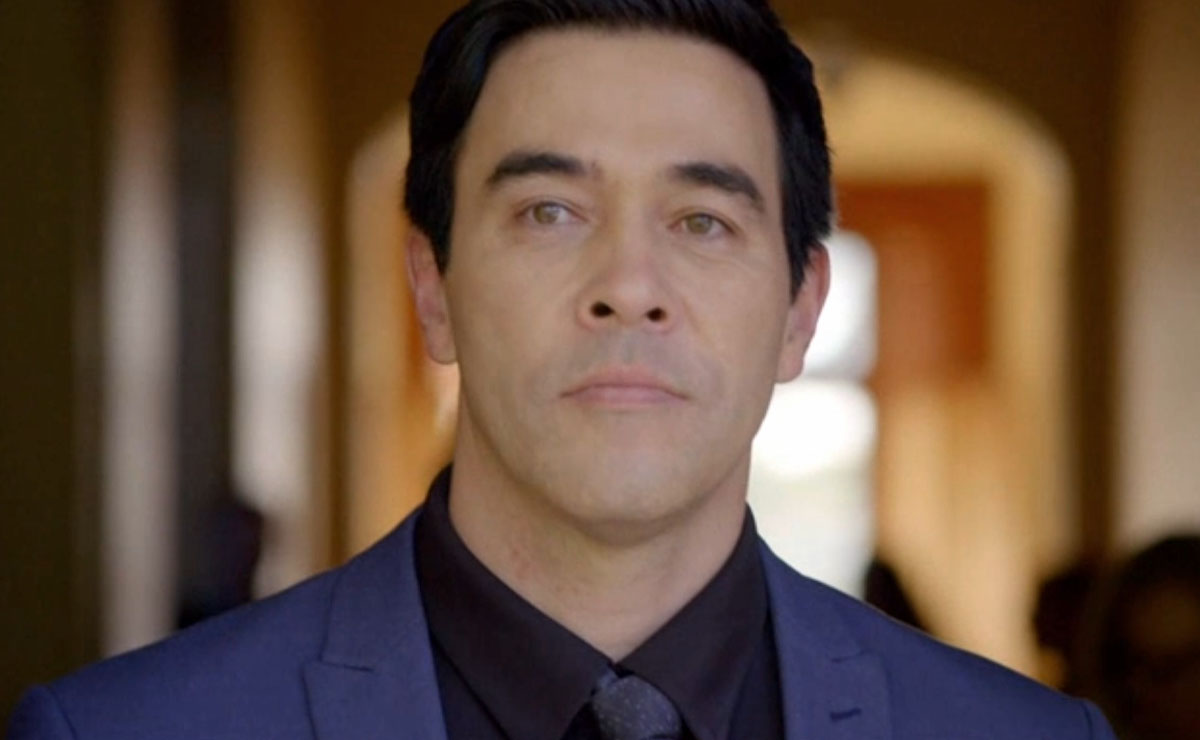 In the end, Justin was given a community sentence of 500 hours and a mandatory anger management course. It's a huge relief, even if 500 hours of community service will be a lot to juggle alongside his already busy schedule of running the garage and managing Lyrik.
Yet his problems are far from over. Next week he begins his anger management course, but it doesn't go well.
Next Wednesday, spoilers tell us that "Justin's counselling is off to a fiery start."
Thankfully, on Thursday, in the first of a triple-bill, "Justin makes a breakthrough."
However, in the second of Thursday's episodes, spoilers ask "Are Justin's anger issues the last straw for Leah?"
The new promo shows Justin and Leah chatting outside Salt. Leah tells Justin, "you might be ready to give up on yourself, but I'm not."
Yet is Leah really that committed, or are Justin's anger issues about to put an end to their relationship?
In the next shot, we see Leah say "if you don't sort this out, I don't know what it means for us."
Will the threat of losing Leah be enough to convince Justin to sort his issues?
Finally, there's embarrassment for Rose (Kirsty Marillier) as she misinterprets a gesture from ex-fling Mali. The two reconnect at the beach, where we see Mali playfully ask Rose if she'd missed him.
The pair's short-lived relationship ended when Rose refused to stay by brother Xander's (Luke Van Os) bedside after he was beaten in an ambush by a bunch of guys who were after the drugs in his and colleague Jamie's (Hugo Liu) ambulance.
Rose went to hunt down the men responsible for the attack, but Mali wasn't impressed that she had left her brother alone in the hsoptial and, believing her priorities weren't right, ended things.
Rose is hopeful of reconciliation after Mali's flirtatious gesture on the beach.
"Yeah, I guess I do," is her response when Mali asks if he missed her, and we then see her leaning in for a kiss, before Mali reacts with shock and pulls away with a gasp of "woah!"
We then see Rose talking to someone in Salt, telling them "I feel so humiliated" before laying her head on the table.
Is there a way forward for the pair?
---
Monday 17th April (Episode 8012)
Tane mixes family and business. Felicity adjusts to Hurricane Kahu. Lyrik plans their next move.
Tuesday 18th April (Episode 8013)
Eden seeks advice from Kirby. Mali offers his support to Mackenzie. Marilyn's in hot water with Irene.
Wednesday 19th April (Episode 8014)
Xander and Rose clash. Marilyn falsely accuses John. Justin's counselling is off to a fiery start.
Thursday 20th April (Episode 8015–8017)
Xander considers a career change. Marilyn's makeover ends in disaster. Justin makes a breakthrough.
Mali's makeover makes John jealous. Marilyn fights fire with fire. Are Justin's anger issues the last straw for Leah?
Marilyn wants out. Eden's song is a hit. Remi has big ideas for Lyrik. Mali takes pity on John.
Spoilers in your inbox every weekend!