Home and Away Spoilers – Will babies break Tane and Felicity?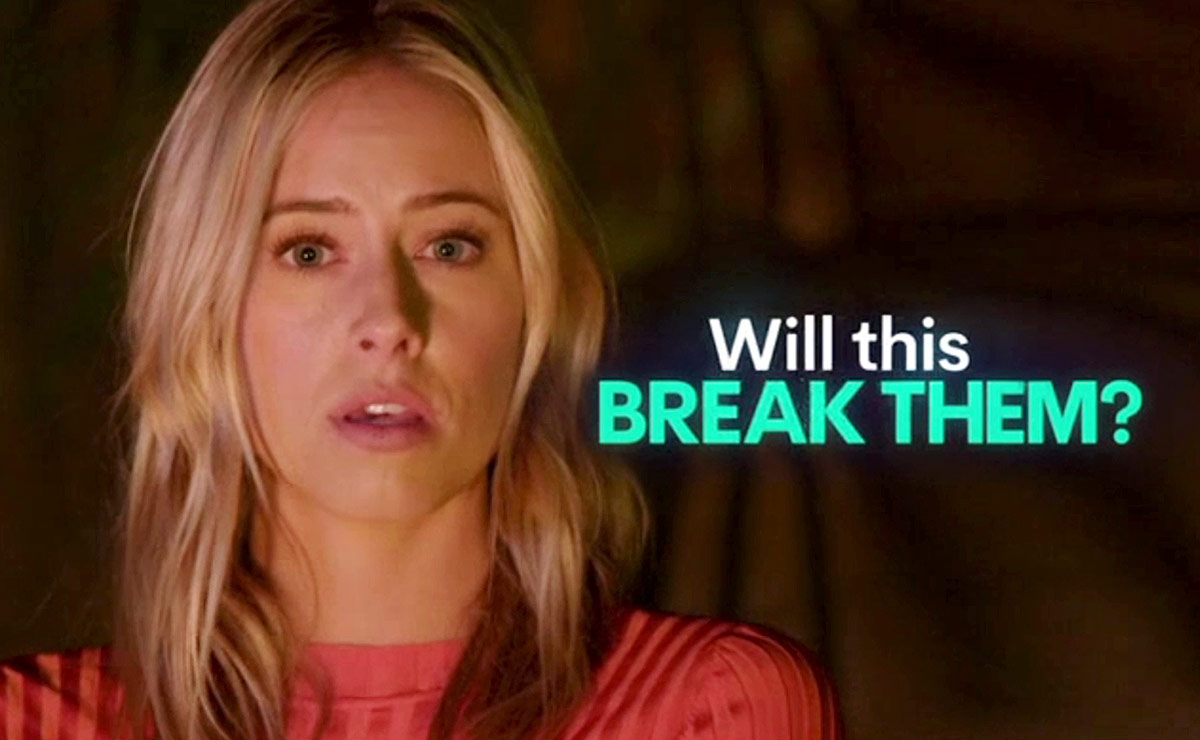 Coming up on Home and Away in Australia, Tane asks Felicity if she'd reconsider having a baby with him – will her rejection break them?
A new Home and Away promo shows that Tane will blindside Felicity with another big proposal in upcoming episodes, and it's one with the potential to end their relationship.
Felicity (Jacqui Purvis) and Tane (Ethan Browne) first got together two years ago, when Tane headed to a club to try to forget about his ex Ziggy (Sophie Dillman), who had recently reunited with her ex-boyfriend Dean (Patrick O'Connor).
The flirty youngster made an immediate impression on the Parata brother when she got up on the bar to dance Coyote Ugly style, before jumping behind it to pour herself a drink.
Flick and Tane spent the night together, and Tane was in for a big surprise when he went to leave the following morning to find local cop Cash Newman (Nicholas Cartwright) – who just so happened to be Flick's brother and housemate – in the garden.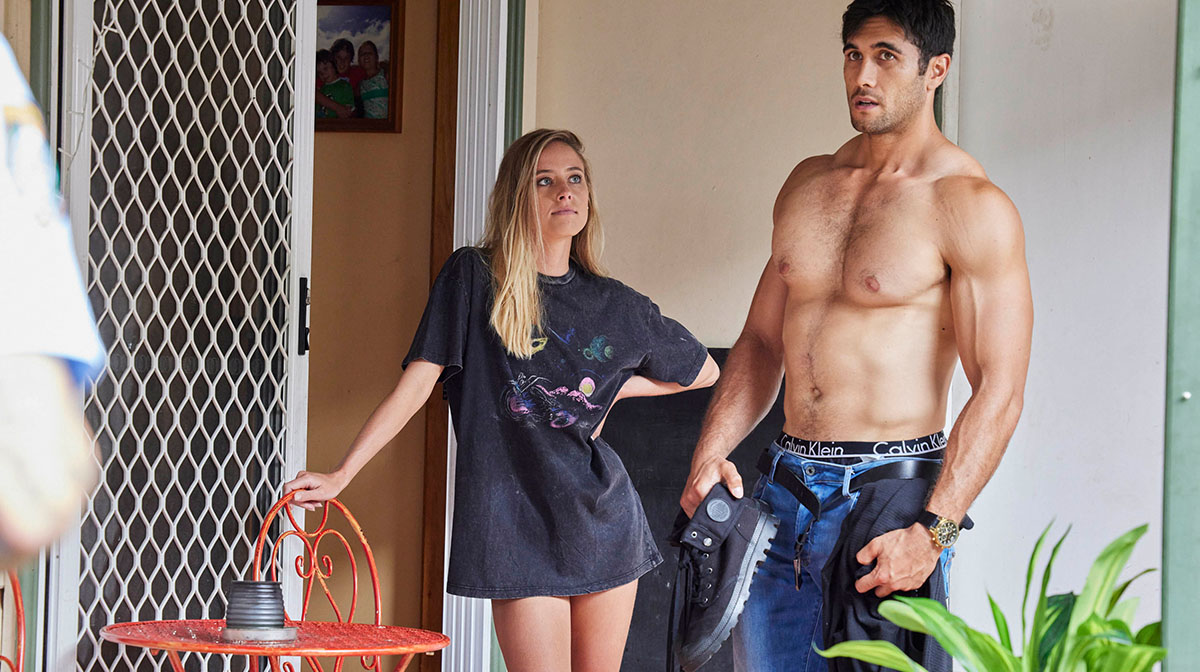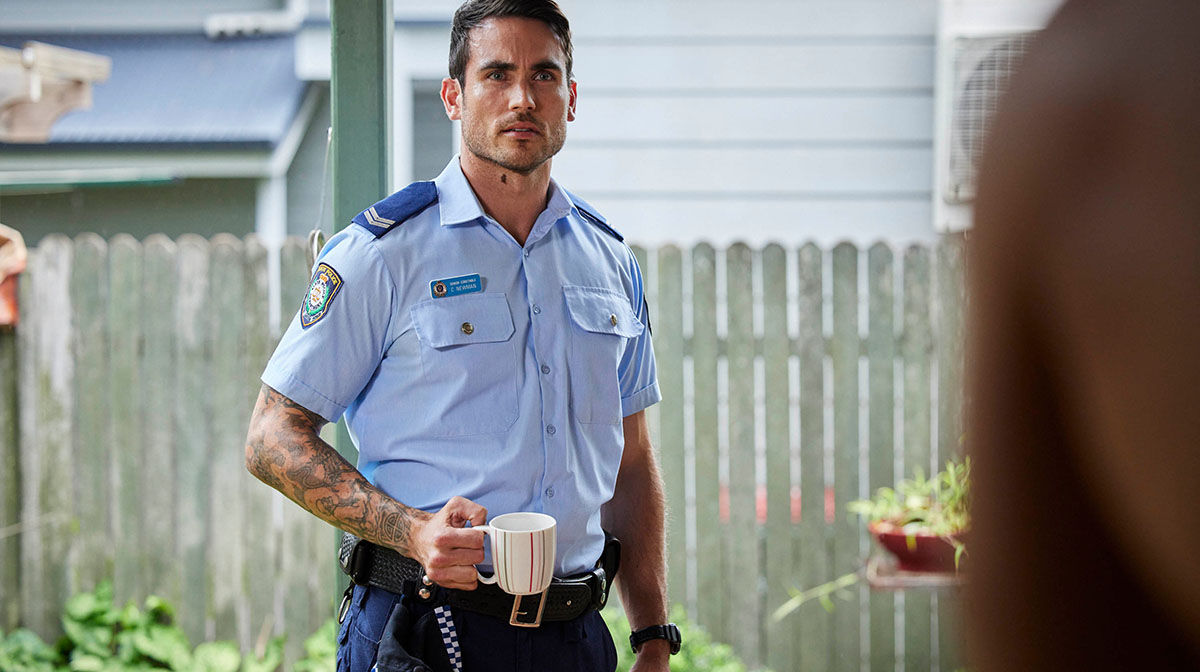 They had a bumpy start, when Tane, who was only looking for a casual fling after his recent breakup, rejected Felicity. He soon found himself being stalked, with a mystery figure leaving him red roses, and suspected Flick was the secret admirer.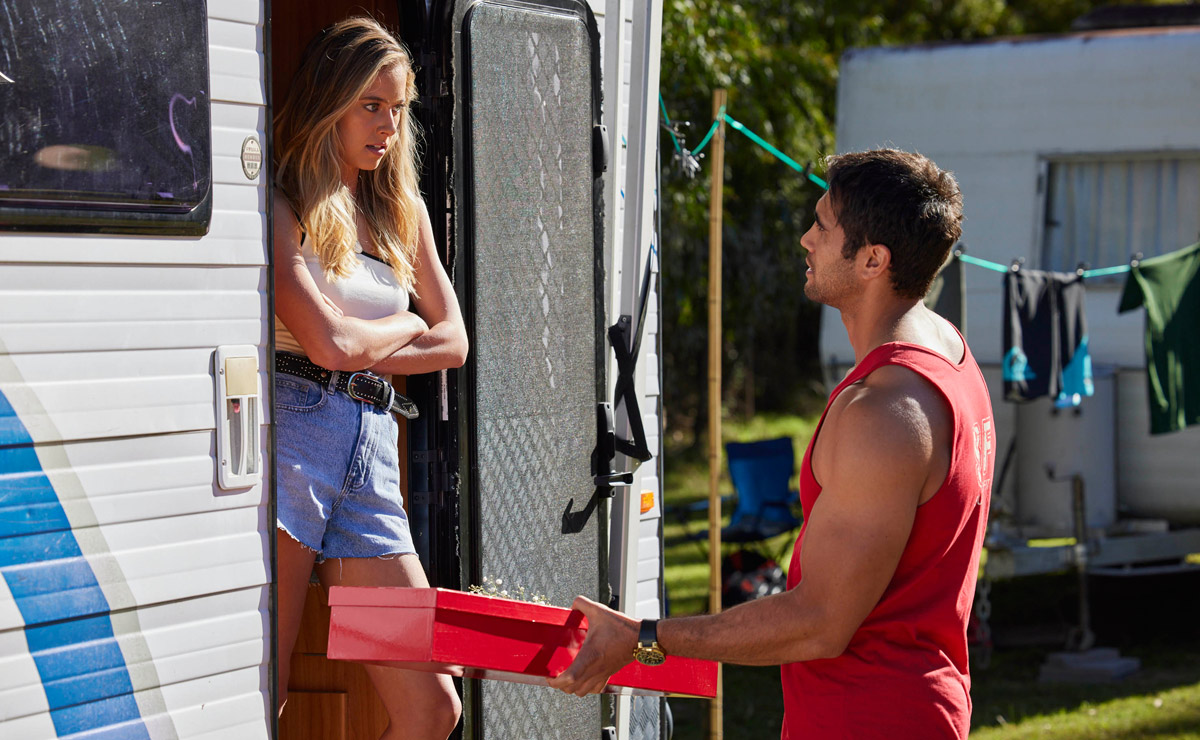 As Tane continued to accuse her, Flick was forced to take an AVO out on him.
In the end, it turned out Flick's friend Anne (Megan Smart) was actually to blame, having developed a grudge against Tane after he was rude to her on the night of Ryder's (Lukas Radovich) 21st birthday.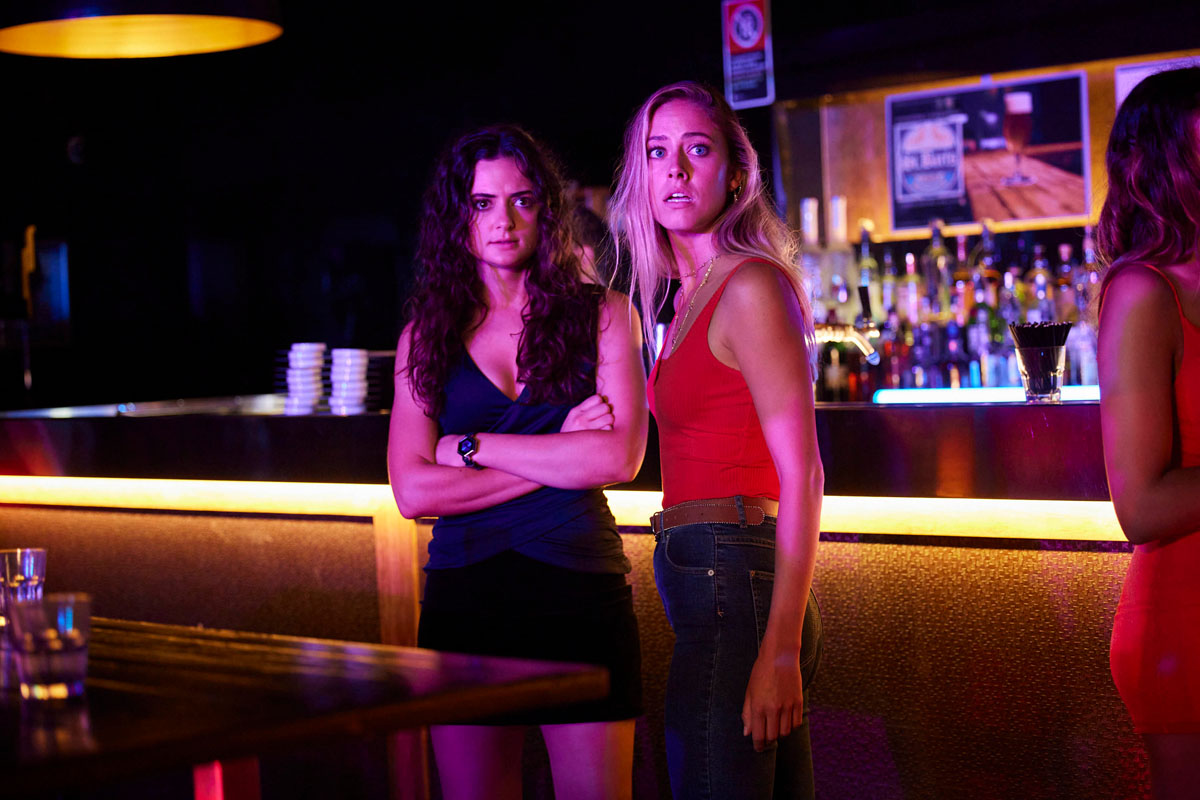 With that out of the way, Tane and Felicity eventually realised that they did have feelings for each other, and a whirlwind two years has seen them get engaged, nearly married, then finally married for real.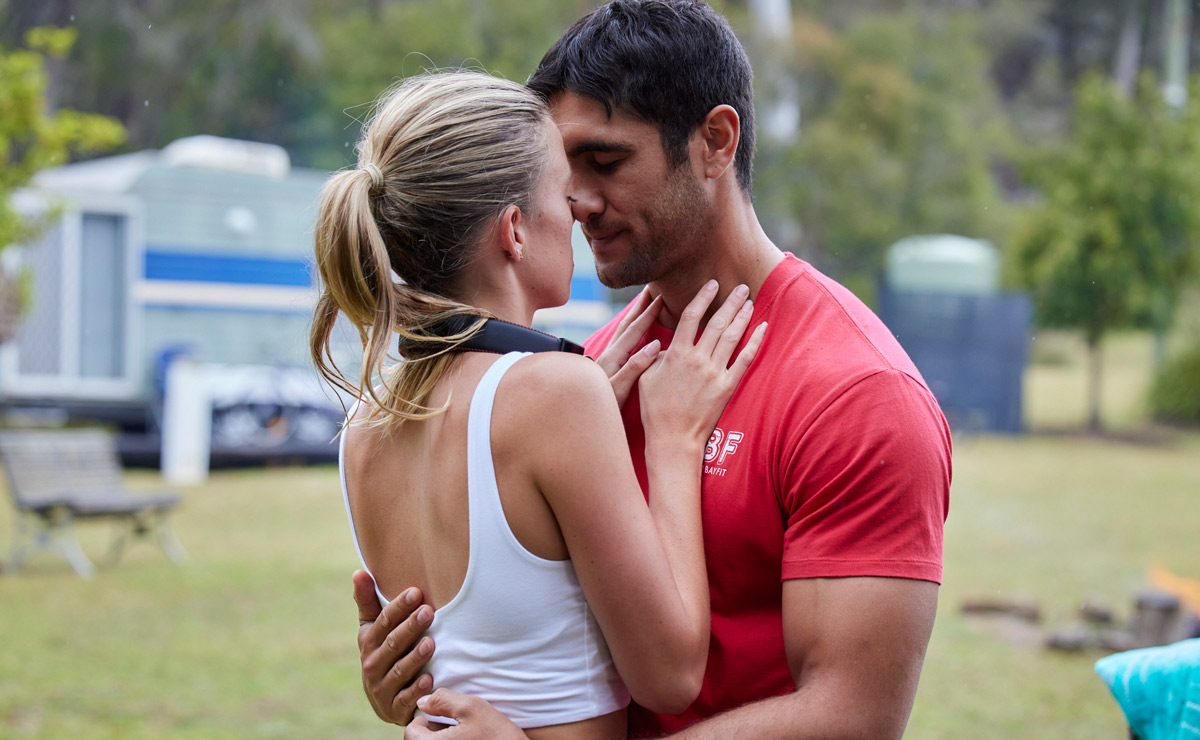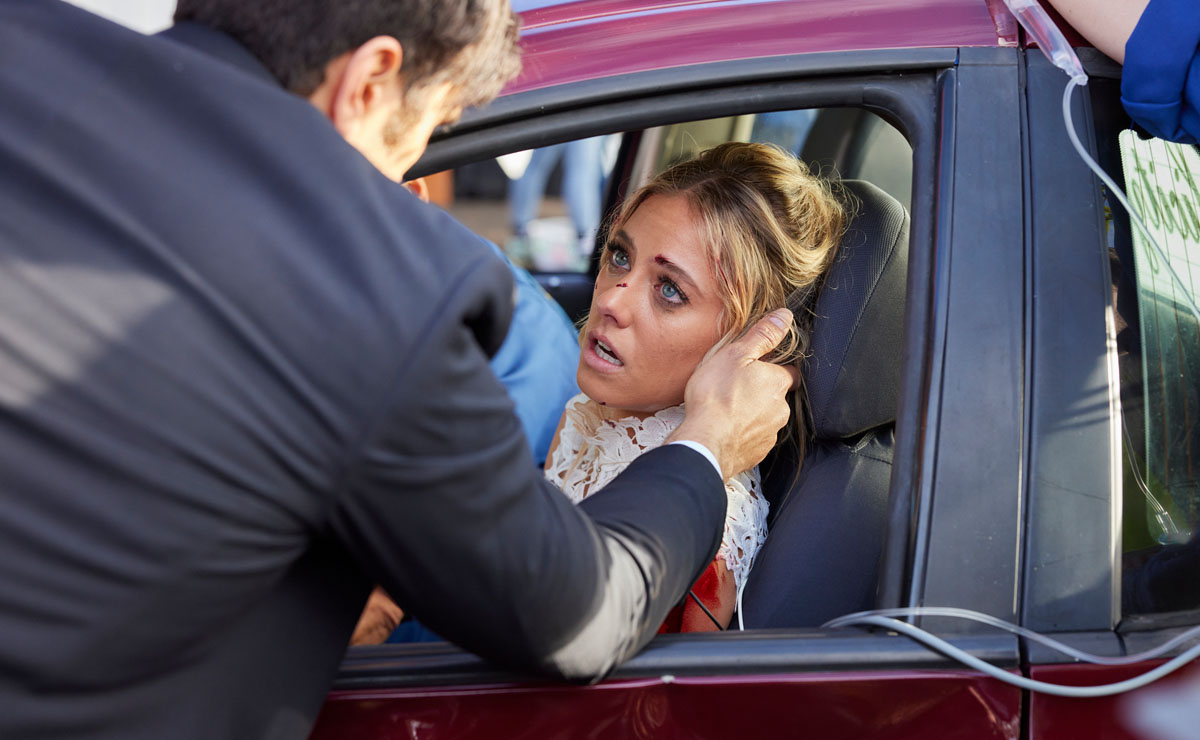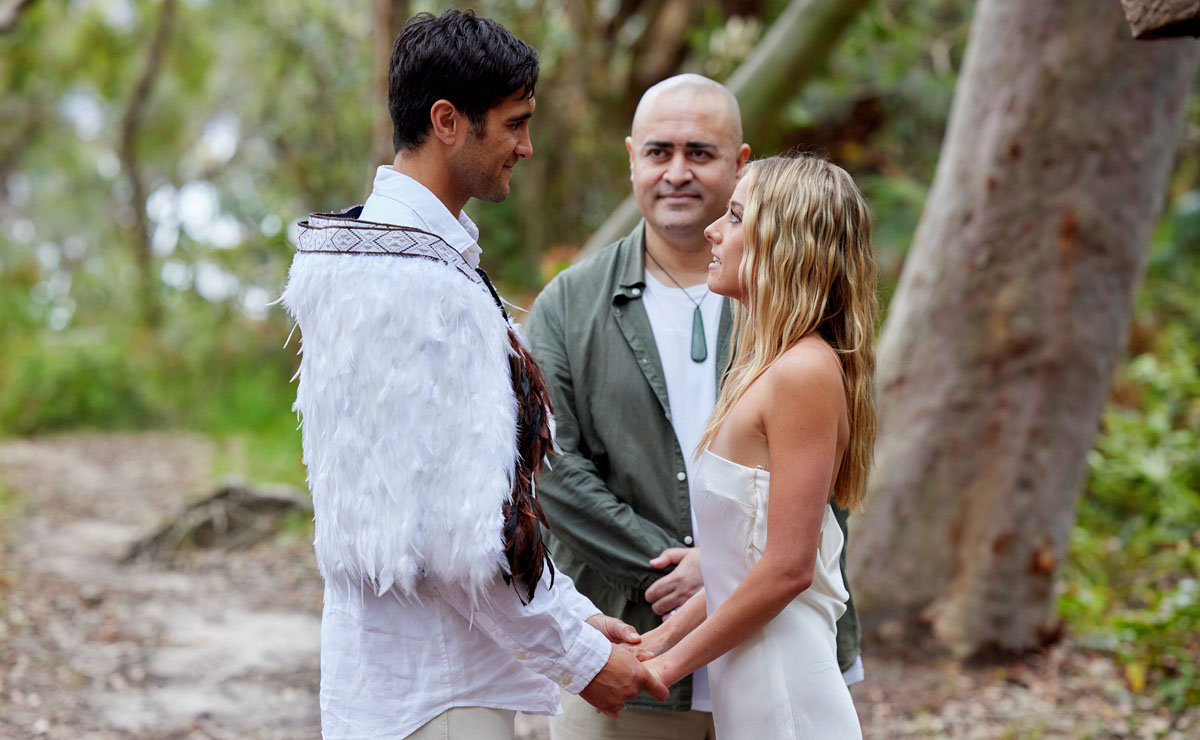 Early on in their relationship, family man Tane was surprised to learn that Felicity had no desire to have children. While disappointed, Tane assured Flick that she was enough for him, and the subject matter was put to bed.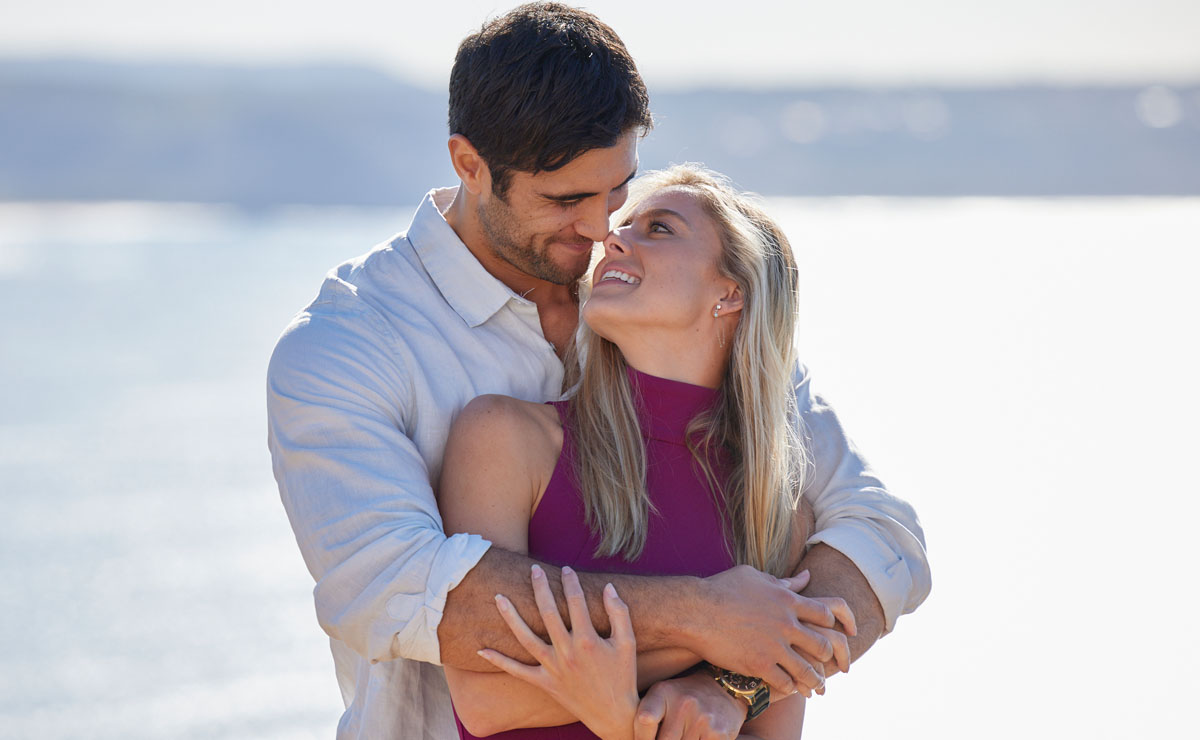 However, Tane's recent trip to New Zealand to care for his sister-in-law Gemma (Bree Peters) has made him miss his kiwi whānau, and he's returned to the bay ready to make some major life changes.
Last week saw Tane surprise Felicity with a big proposal. While Felicity initially freaked out, assuming that her husband wanted to re-open the conversation about babies, she was slightly relieved when he revealed that he only wanted them to leave behind their current lives in Summer Bay and move to New Zealand.
While Felicity was unsure, Tane piled on the pressure as he explained that he'd found a plot of land where they could build their own house, and they had to make an offer that very day so as not to lose it.
Felicity agreed, and it seemed that the pair were about to make the big move across the Tazman!
This week, Felicity is blindsided once again, when Tane has a second proposal – and this time, it's the one she'd been dreading.
"We've changed," Tane tells Felicity as they walk together at the beach. "It's made me wonder if things are different for you now…"
"How would you feel about trying for a baby?"
Yet things don't go as well as he was hoping, and the look on Felicity's face says it all.
She runs off, her reaction probably making it pretty clear to Tane that she hasn't changed her mind.
Felicity soon opens up to Eden in the garden of the Lyrik house, telling her best friend: "It's my choice to make."
"But I have to deal with the fact that it hurts Tane."
"I don't wanna hurt you," she tells him as they meet back up at the beach later on, before dropping her big bombshell…
"I'm never gonna change my mind about having a baby."
Later, as they regroup on the sofa in the Parata living room, Felicity asks Tane: "Where does that leave us?"
Despite Tane previously claiming to be okay with Felicity's lack of desire for kids, and his assurance that she was enough, he tells her: "I don't know where that leaves us."
Felicity remembers Tane's assurances all too well.
"You looked me in the eye and told me that I was enough," she reminds him. "Am I still enough for you?"
The promo shows the pair looking tearful as they sit outside in front of a fire.
Will this break them?
While we can confirm that Tane and Felicity aren't leaving Summer Bay for New Zealand any time soon – with Ethan Browne and Jacqui Purvis having both been seen filming in recent weeks – there's no official word on whether the pair are still together.
Recent footage taken by attendees of the Home and Away Tour appears to show Tane without his wedding ring, while Ethan Browne has also been spotted filming with newcomers Jessica Redmayne (Harper) and Ally Harris (Dana) on a number of occasions.
While the two could simply become friends with Tane after attending his Summer Bay Fit training classes, it has led some fans to speculate that Tane could soon strike up a romance with one of the sisters, fueled by paparazzi photos which appeared to show Tane and Harper sitting together in the big event which will feature as part of this year's season finale.
Could Tane and Felicity's time as a couple really be coming to an end?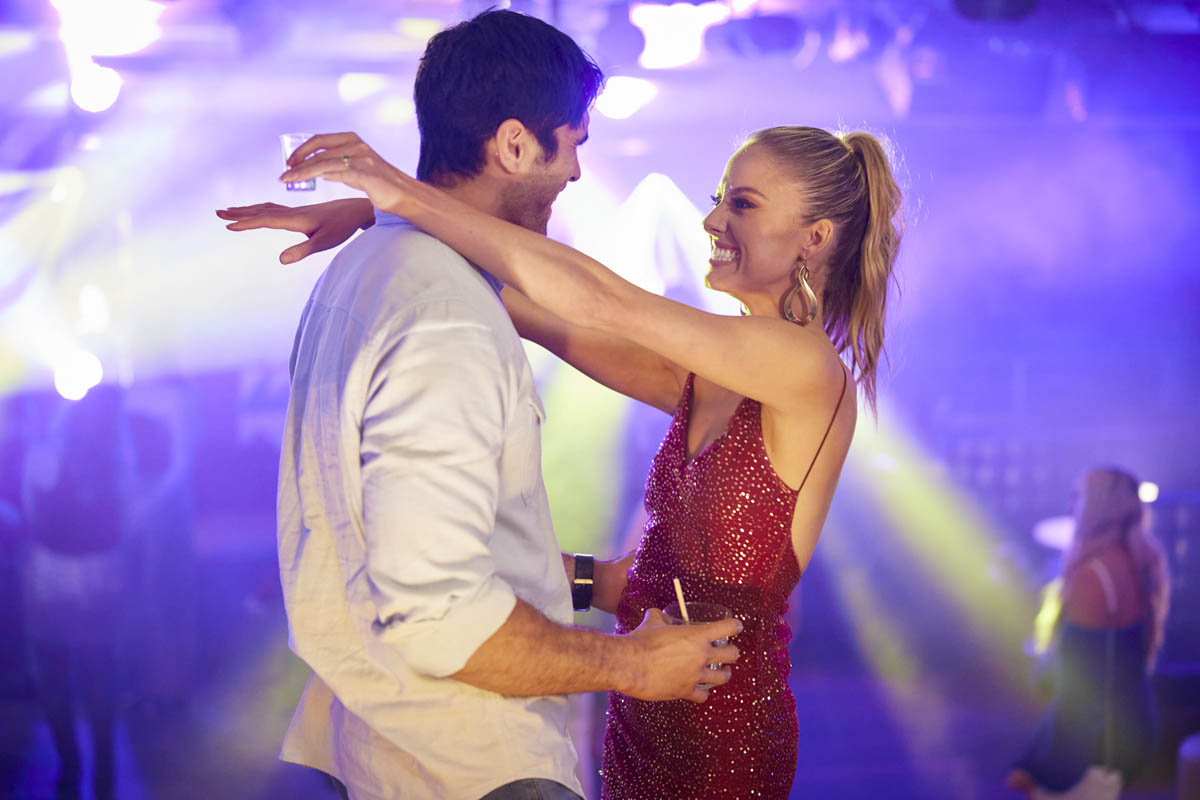 ---
Monday 11th September (Episode 8116)
Cash chases a lead. Harper fears for her sister's safety. Tane and Felicity plan for their future.
Tuesday 12th September (Episode 8117)
Cash embarks on a rescue mission. Dana's life hangs by a thread. Madden enacts a deadly plan. Rose has a truth bomb for Irene.
Wednesday 13th September (Episode 8118)
Can Marilyn repair things with Roo? Mali wins hearts at a Hen's night. Is Irene heading to prison?
Thursday 14th September (Episodes 8119–8121)
Have Eden and Remi given up on Kirby? Roo gives Marilyn false hope.
Roo turns the tables on Marilyn. Cash receives big news. Felicity is floored by Tane's truth.
Felicity dreads disappointing Tane. Dana receives good news. Cash grapples with an uncertain future.
Spoilers in your inbox every weekend!