Home and Away Spoilers – Felicity tells Tane she wants a baby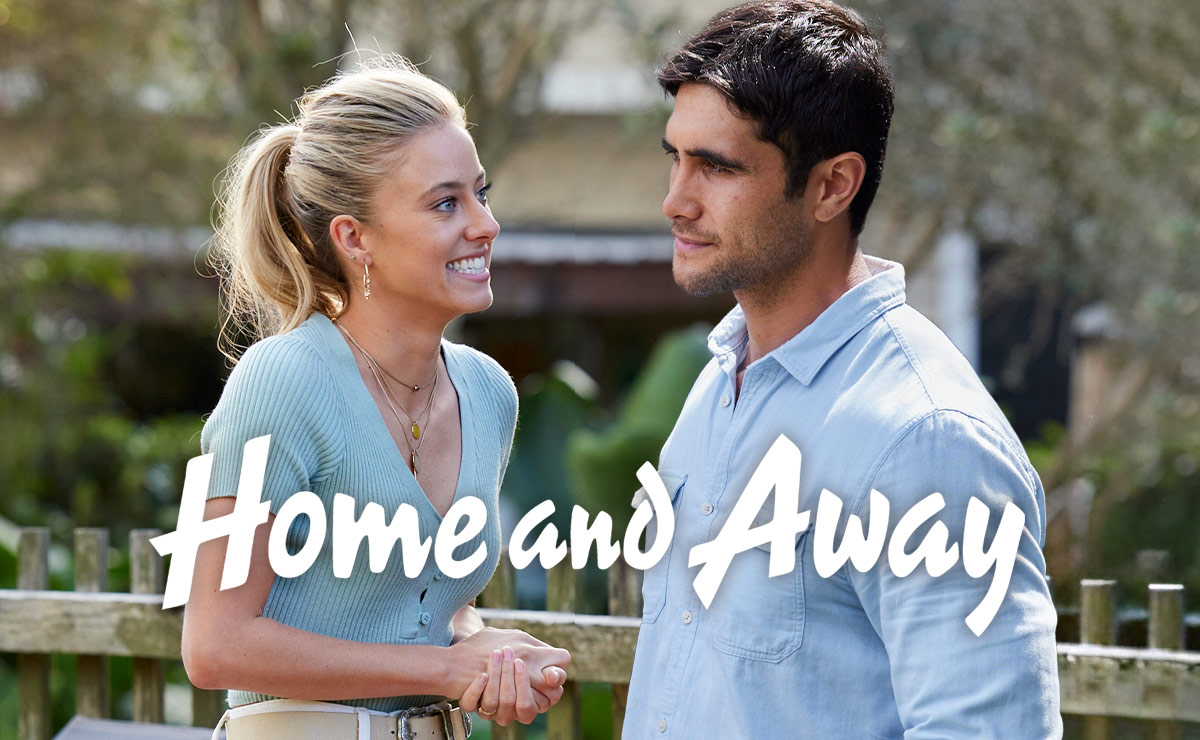 This week on Home and Away in Australia, in a surprise turn of events, Felicity tells Tane she's ready to start a family. Elsewhere, Rose deals with the arrival of Mali's ex.
Felicity (Jacqui Purvis) looks set to make a massive u-turn following recent issues in her marriage to Tane (Ethan Browne), but is she doing it for the right reasons?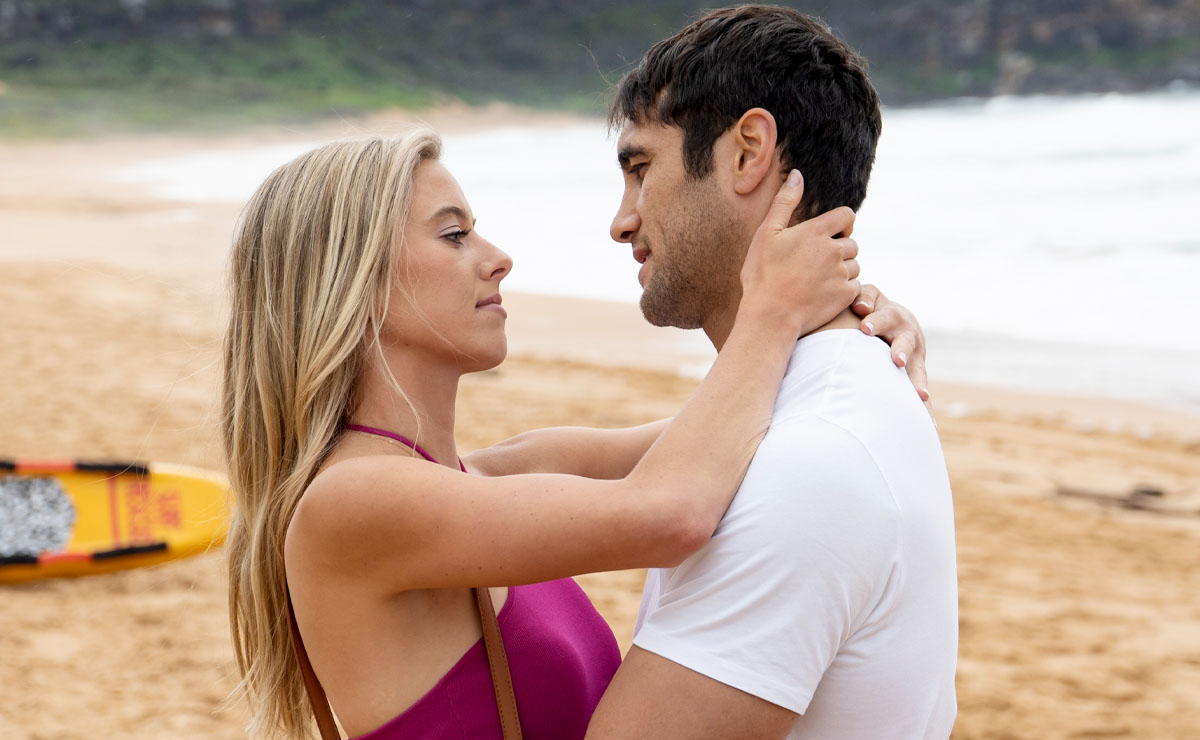 Flick has always been adamant that she doesn't want to have children, and Tane had agreed to respect that decision after it threatened to become a dealbreaker in their relationship.
But with Flick's attitude to marriage having changed over the past year, Tane was hoping that she might be starting to waver over the children issue, after a visit to New Zealand to see his extended family reminded him of his longing for offspring.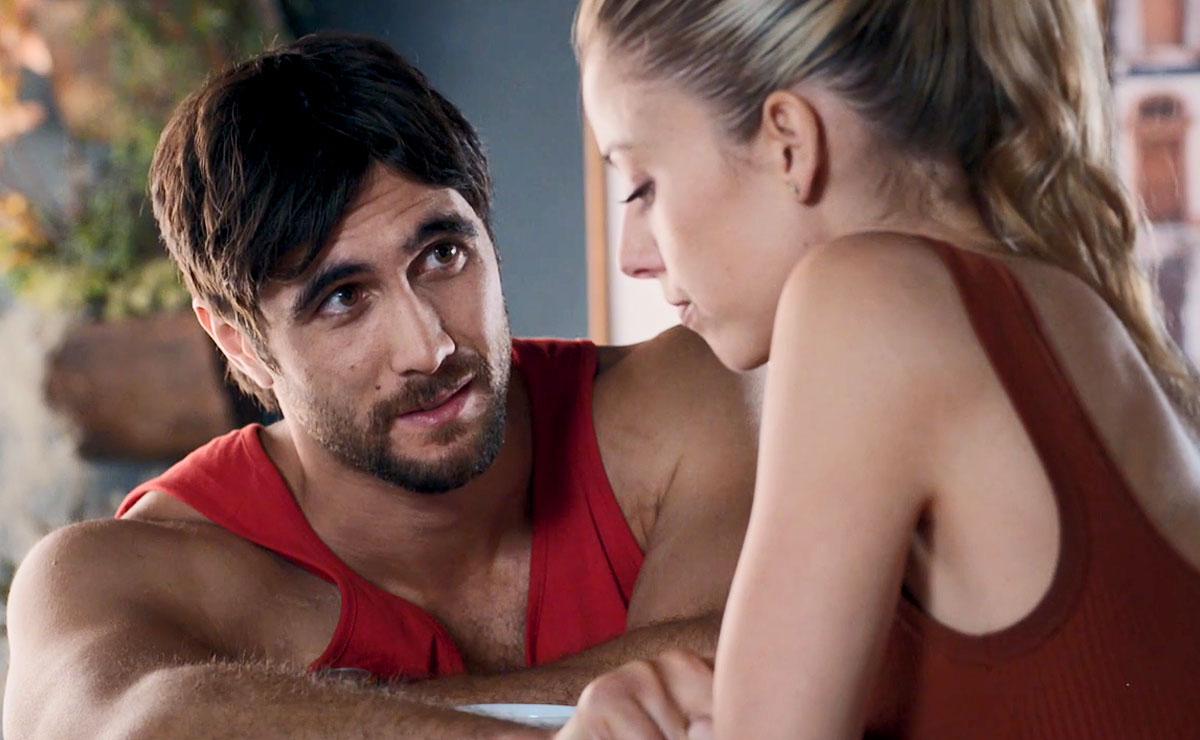 It was once again a resounding no from Flick, as she reminded him of what they'd agreed before their marriage, but she could see that Tane was disappointed in her decision. She later softened her stance slightly, after admitting that he did have reason to raise the question again, and said that it was a no "for now".
Flick was clear that she couldn't make any promises though, and couldn't see herself changing her mind on this issue.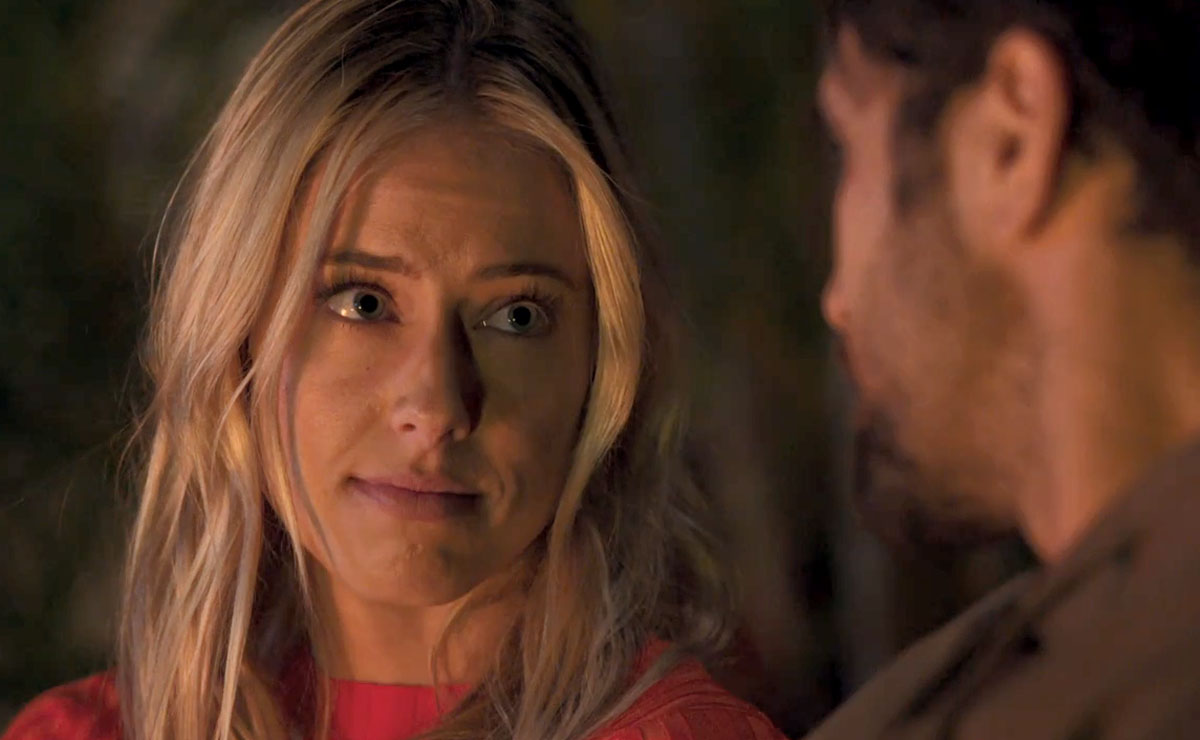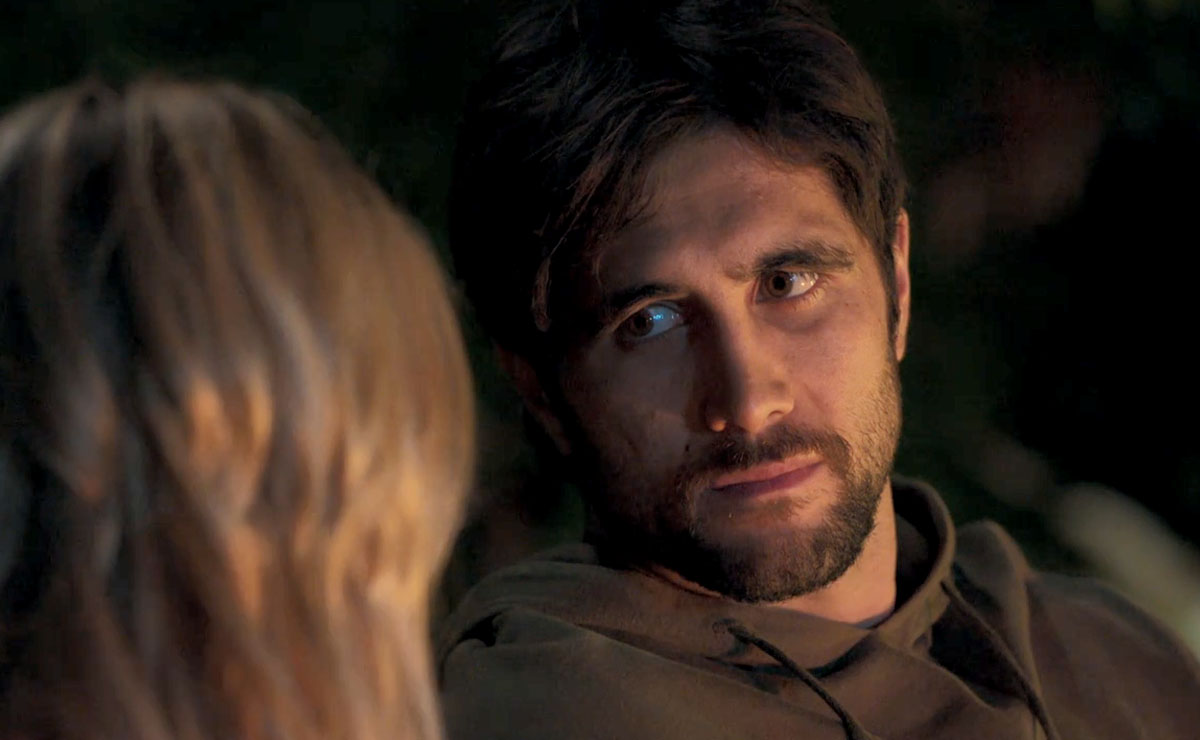 Until this week's episodes anyway!
As reported in TV Week, Flick heads out on a night on the town with Tane, Cash (Nicholas Cartwright) and Harper (Jessica Redmayne), and it becomes plain to see just how much Tane is hurting from her decision.
Cash checks in on his brother-in-law, who lays bare his desire to have children, and wonders whether his life will feel fulfilled without them.
Tane's worse for wear the next morning, and in response to his unhappiness, Flick drops a bombshell in the hope that it will save their marriage.
"I know how much you want to be a dad," she tells a stunned Tane. "So let's have a family."
"Felicity giving [Tane] the green light to start a family is everything he could have asked for," Ethan told TV Week. "He's just over the moon."
But it's all too clear to the viewers that Flick remains hesitant. Will she be able to see her declaration through, or is a later admission of her true feelings going to cause further issues in their marriage?
---
Elsewhere in Summer Bay, we head into the next potential obstacle for Rose (Kirsty Marillier) and Mali's (Kyle Shilling) relationship.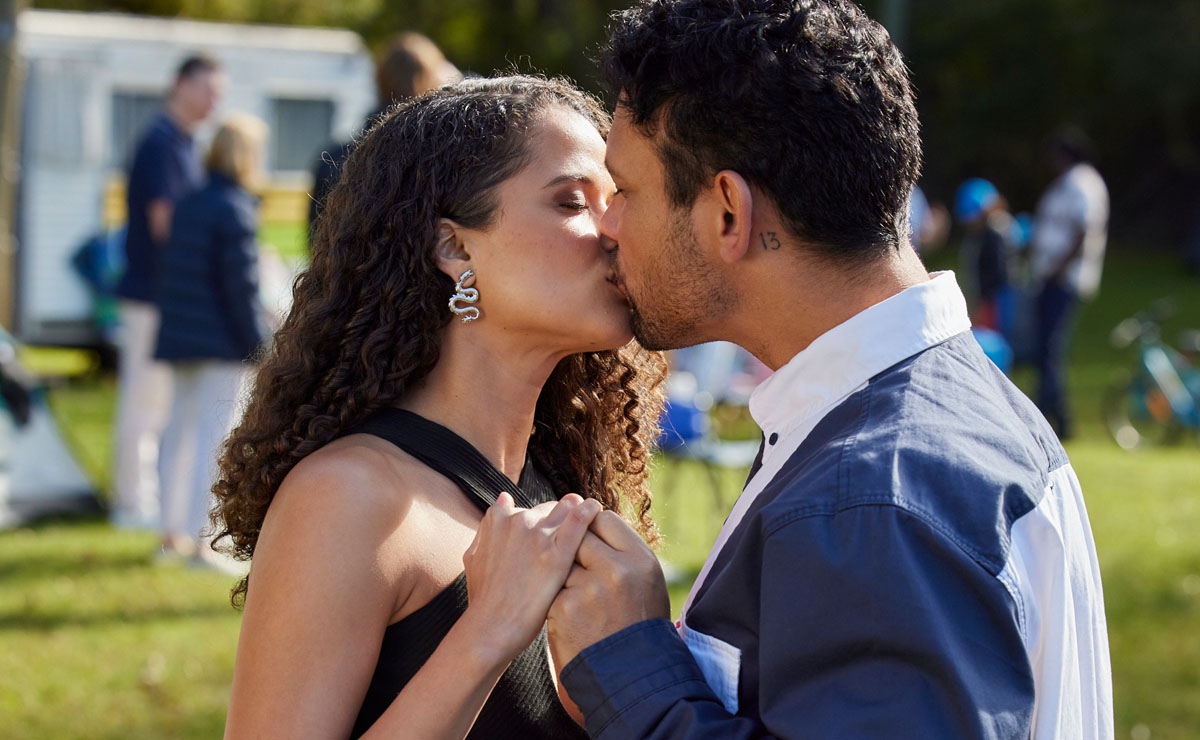 After a video of Mali's dancing for a gaggle of women attending a hen party at Salt went viral, he was thankfully able to avoid too much jealousy from Rose who could see the funny side.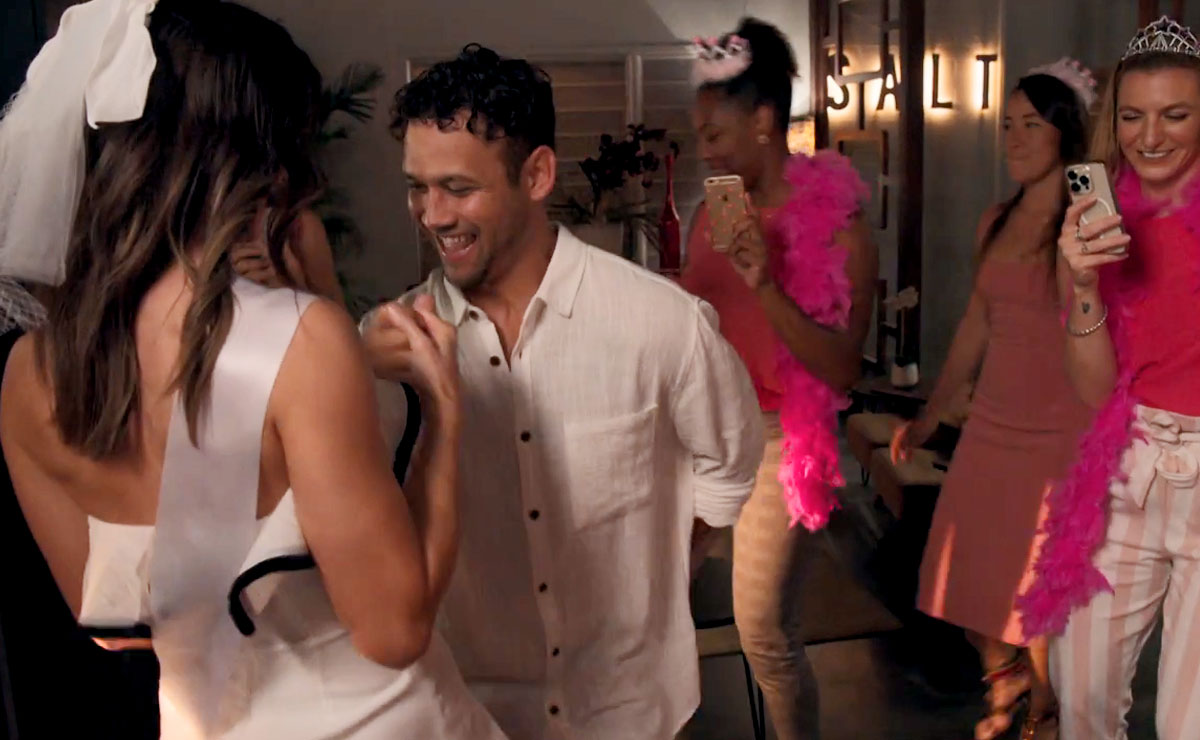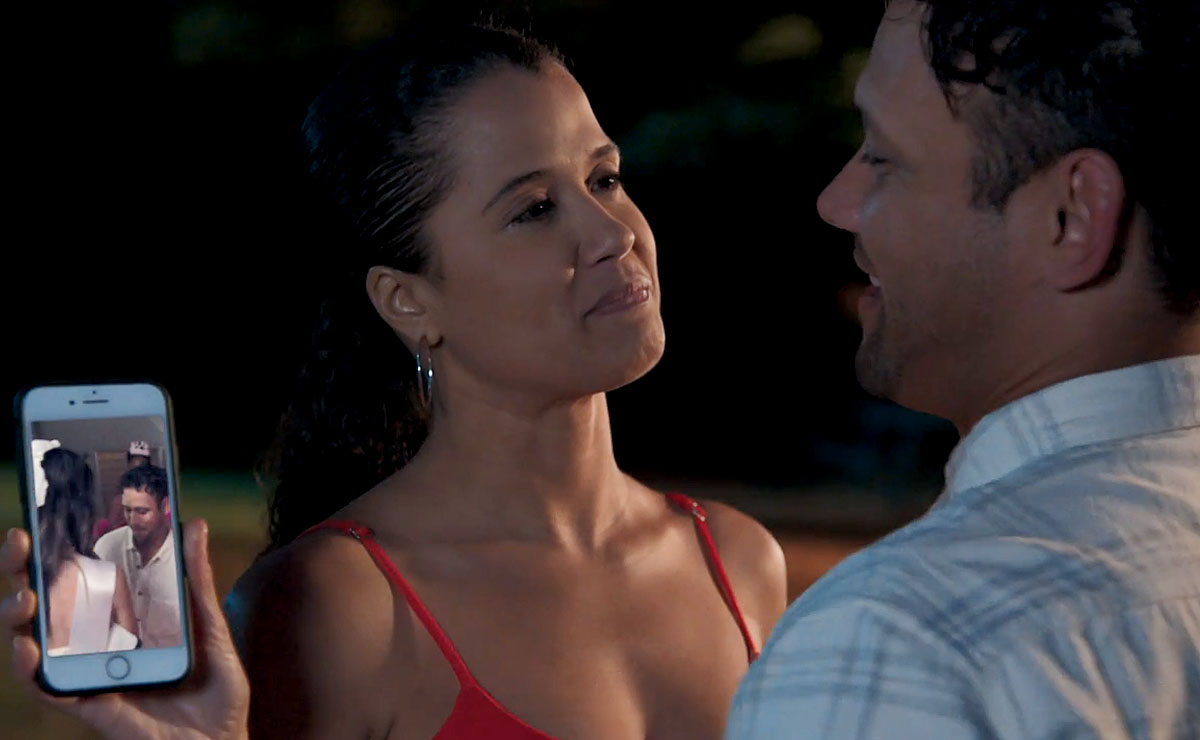 However, later in the same episode, a curveball was thrown with the old reliable "ex that's never been mentioned" turning up in Summer Bay, ready to cause her own drama.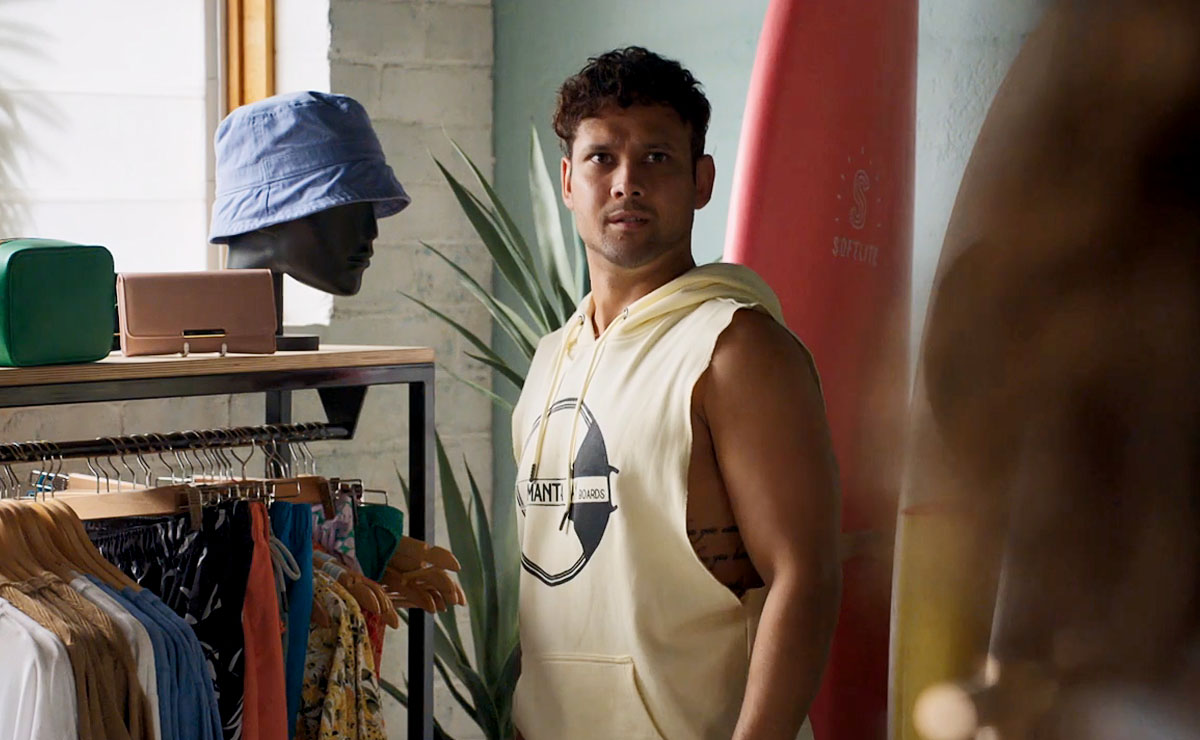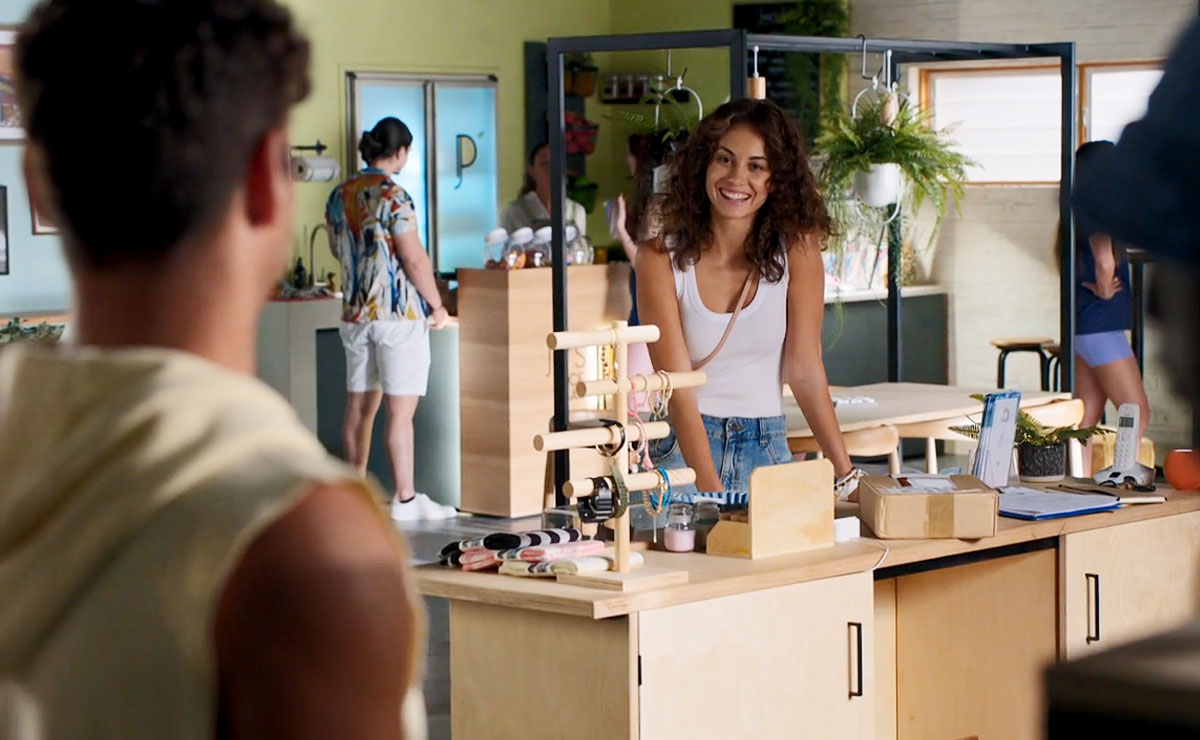 Mali was shocked to see Zara Campbell (Matilda Brown), who he had grown up with in Mantaray Point, and was like a rabbit in the headlights when Zara introduced herself to Xander (Luke Van Os) as "Mali's promised wife".
The reality wasn't quite that simple though, being childhood friends, Mali and Zara's respective mothers had always joked that they were intended for each other just to torment them, though Mali did admit to Xander that there may be some people back home who hoped it would happen.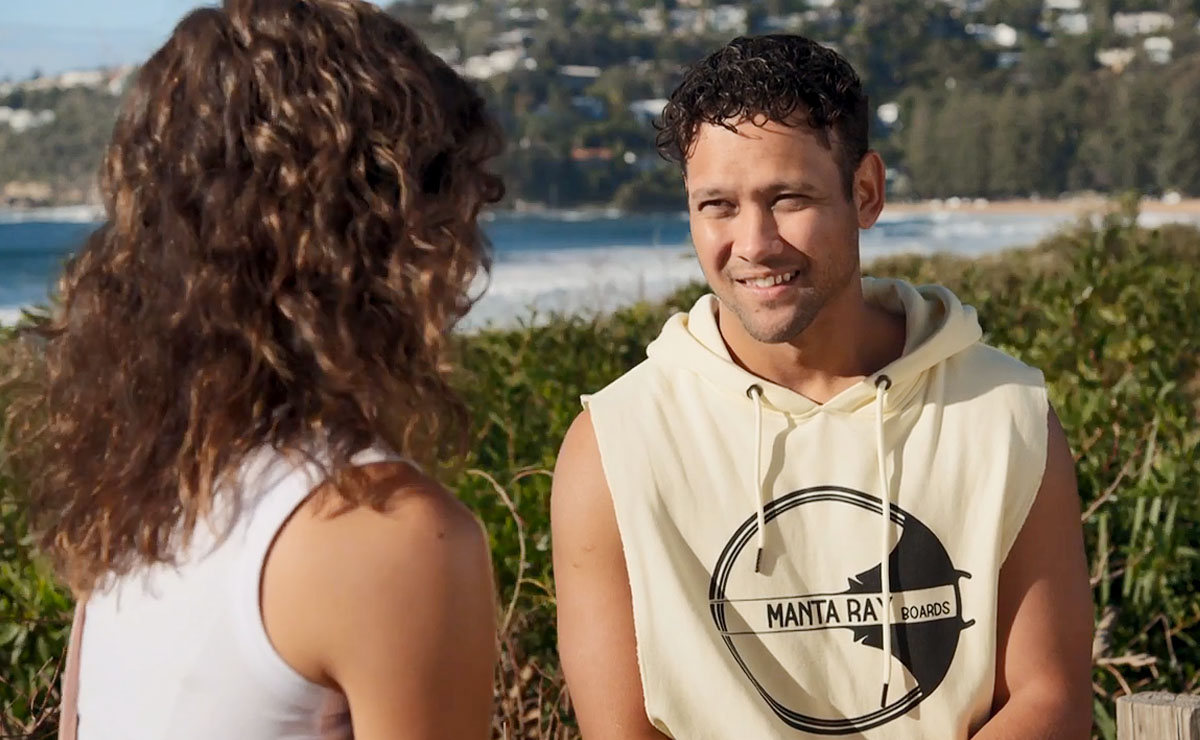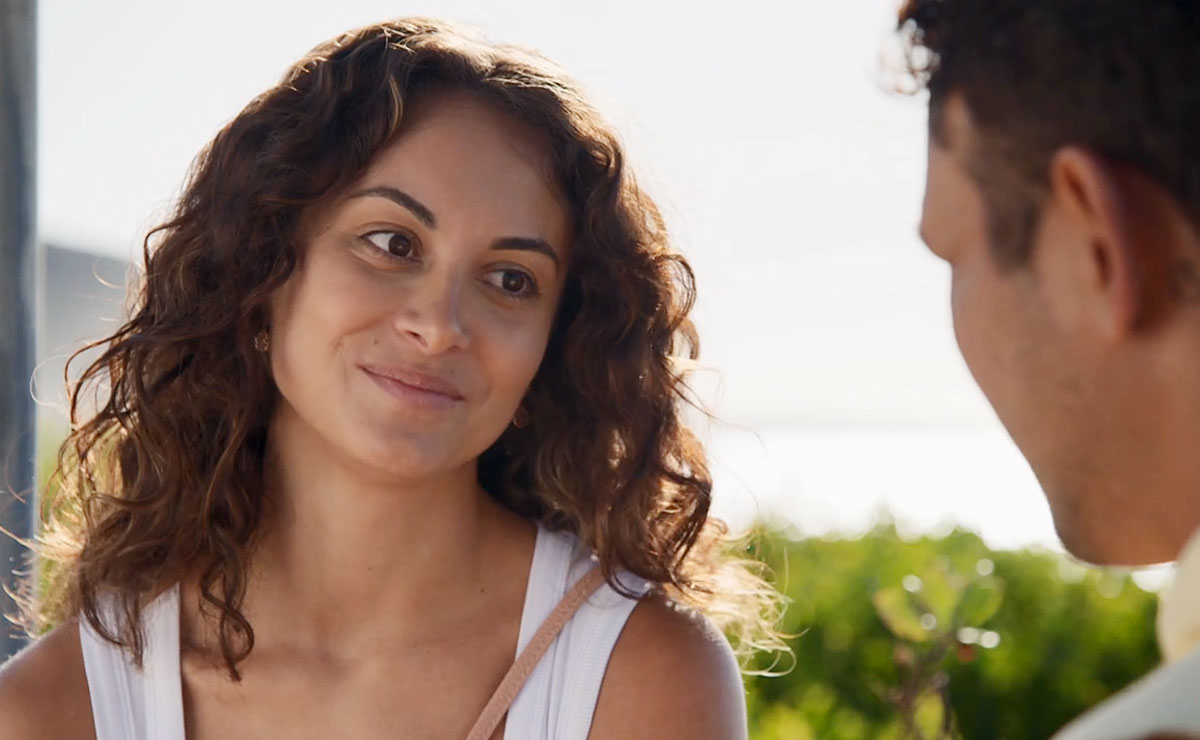 Zara still lives in Mantaray Point and speaks to Mali's mum and sisters often, even babysitting Elandra's (Rarriwuy Hick) children from time to time.
Xander remained a little dubious for Zara's reasons for coming to the bay, as he reminded Mali he'd have to explain everything to Rose.
It did later transpire that Mali and Zara had indeed been in a relationship at one point, with Zara being the one to have called it off, and Mali was thrown when it then became apparent that Zara was expecting to crash at his place whilst in town.
This week, as the promo for tonight's episode shows, Zara is a hot topic of conversation between Rose and Xander. As he explains about Zara being the "promised wife", needless to say it comes as a bit of a surprise for Rose.
Things aren't helped when Rose heads over to the farmhouse to find Zara making herself at home in the kitchen. With Mackenzie (Emily Weir) currently away visiting Dean, Ziggy and Izzy in Queensland, Mali and Zara have the remote property all to themselves, something which will no doubt be rather unsettling for Rose.
"Hi, you must be Zara," Rose says as Mali stands sheepishly behind her in silence. "I'm Rose… Mali's girlfriend."
"Yeah, I know," Zara responds with a smile.
Rose throws a look back at Mali who continues to stand there in silence.
Although Zara had claimed she just wanted to catch up with Mali and see his new board shop, her true intentions soon become clear. As they talk one evening, Zara reminds Mali that when she left to go to university, Mali had said that he would wait for her, and that she could come back to him when she was ready.
It appears that now is the time that Zara is calling that promise in.
"Well," she tells Mali. "I'm ready now."
Will Mali be tempted by his old love, and how far will Zara go to win him back…?
---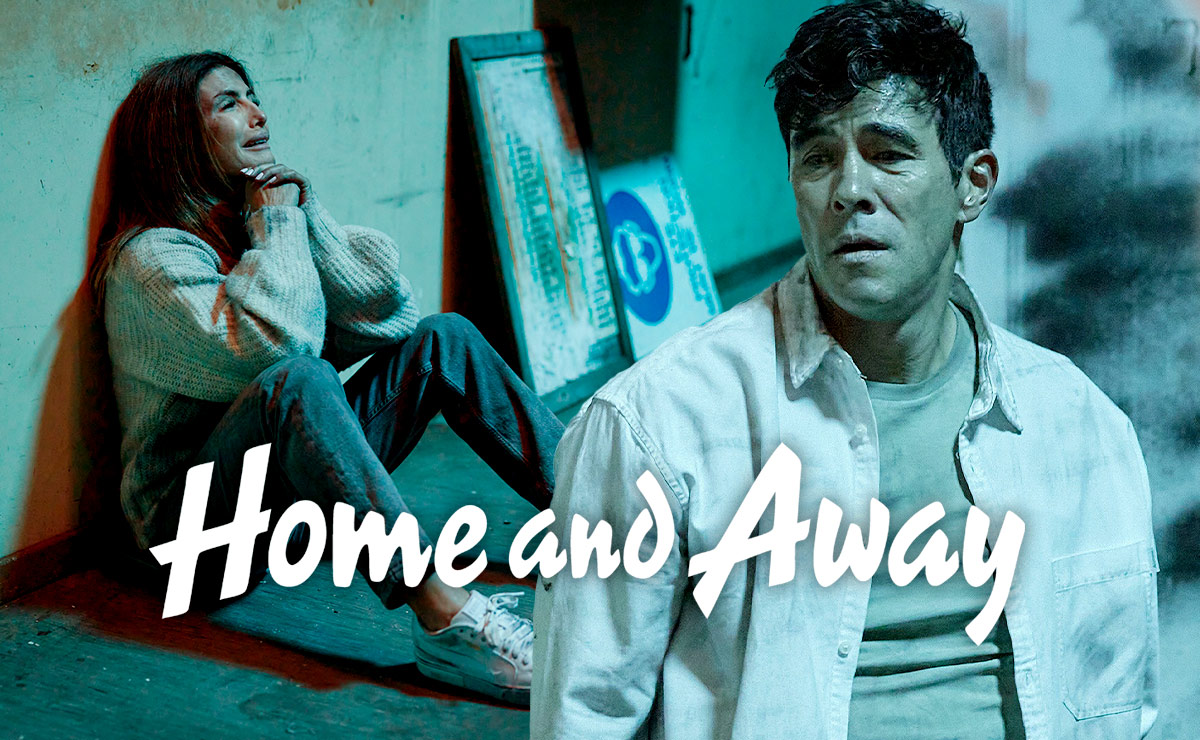 Justin and Leah escape Summer Bay for a much-needed getaway, and have no idea that they're heading straight into danger.
---
Monday 25th September (Episode 8126)
Mali's visitor promises trouble. Remi opens up to Bree. Leah and Justin embark on a last-minute getaway.
Tuesday 26th September (Episode 8127)
Dana sees an opportunity. Marilyn is evicted. Mali's in a crisis of love and obligation.
Wednesday 27th September (Episode 8128)
Dana is caught in the middle. Tane is troubled by the future. John gets no sympathy.
Thursday 28th September (Episodes 8129-8131)
The end is near for Justin and Leah. Tane comes clean. Kirby's solo launch event has arrived!
Kirby has a change of heart. John leans on Irene for help. A life is on the line.
Irene faces a grim reality. Kirby receives bad news. Leah fights for Justin's life.
Spoilers in your inbox every weekend!