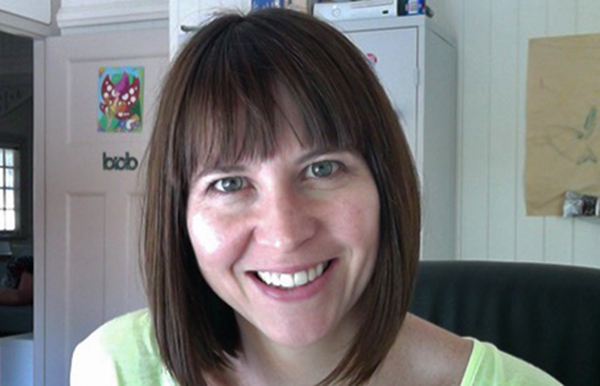 Acting Script Producer: 2016
Associate Script Producer: 2016-2017
Co-Script Producer: 2017-2018
---
Brooke Wilson has produced and written film and TV in Australia and the UK for more than twenty years. She began her career as a radio journalist after completing an arts degree at the University of Queensland, going on to work for the ABC (Landline, News Radio, Triple J). In 1993, she moved to London and worked as a journalist for Capital FM's showbiz current affairs programme The Way It Is, and later became a producer at L!VE TV in London.
Upon returning to Australia, Brooke became the supervising producer of the TV documentary series Sex/Life for Beyond/Ten Network. She left to produce the feature film 15 Amore, and the short films The Island, Murbah Swamp Beer, The Shape of Water and Lucky, all of which have won multiple local and international awards. During this time, she was also working as a Producer at Sydney TVC production company Window Productions for directors including Shirley Barratt and Jonathan Baker.
In 2012, after taking a few years off to have children, Brooke became a regular freelance writer for both Australian soaps, Home and Away and Neighbours. She has also written for A Place to Call Home (Seven Network), Rescue Special Ops (Nine Network), the children's drama series Castaway (Seven Network), and the children's sit-com Camp Cassidy, and was a storyliner for the children's sci-fi series Resistance, developed for ABC3. In addition, she has written a Romantic Comedy feature-length screenplay Every Move You Make (as part of Screen Queensland's inaugural Writers' Room programme).
In August 2015, Brooke acted in the role of script producer when Gary Sewell took two weeks off (with those episodes airing in May 2016), and she became a permanent fixture in the script department during the end of Dan Bennett's first tenure. Once Dan left the second time, she became the show's co-script producer, alongside Hamilton Budd, who left the series in July 2017. Brooke finished up in December 2017, with her final episodes airing in mid-2018.
Brooke remains a prominent writer for the series.
---
Written: