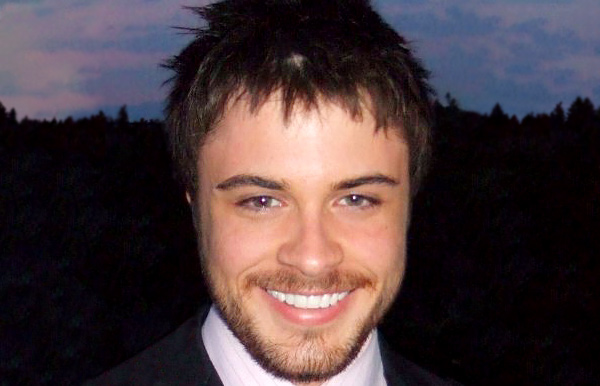 Script Assistant: 2001-2002
Associate Script Editor: 2002-2003
Producers' Assistant: 2003-2004
Trainee Script Producer: 2004
Associate Script Producer: 2004
Script Producer: 2005-2007
Series Script Executive: 2015-2016
Network Script Executive: 2016-2017
Story Consultant: 2018
---
Dan Bennett was born on 25 June 1980 and completed his HSC in 1998. He began at the University of Wollongong in 2000, studying a Bachelor of Creative Arts, with a major in Creative Writing. During the semester break, he organised work experience at Home and Away. Through that, he was offered a permanent position on the series in September 2000 as a script assistant and left University. Dan quickly moved through the ranks, becoming script editor, and a writer. After a stint as the assistant to producers, Julie McGauran and Coral Drouyn, Dan was promoted to trainee script producer in 2004, and finally, under the guidance of Bevan Lee, he became the associate script producer.
After Bevan's six month tenure, Dan became the script producer of Home and Away. His first episode in the role aired on 10th January 2005 (Ep#3871) and his final episode aired on 9th February 2007 (Ep#4350). Over his tenure, Dan was responsible for several storylines including the wildly popular Summer Bay Stalker plot, the Scott/Hayley/Kim love triangle, and the "Who Shot Josh West?" saga. as well as the development of the Martha/Jack coupling and the introduction of 10 new main characters. Dan's departure was confirmed in September 2006.
When asked about his favourite episode of Home and Away that he wrote, Dan told news.com.au in 2015 that he couldn't go past the Stalker Reveal episode, stating, "that had been such a successful storyline for us … to bring it all together in that episode was a huge privilege and joy."
After leaving his post of script producer, Dan joined Network Ten as the network drama executive. As part of his role, he was tasked on taking Neighbours back to basics. "Storylines are going to be refocused on what has quintessentially been at the heart of Neighbours: relationships and family dynamics," he told the Sunday Telegraph in March 2007. "There can be the occasional bomb blast – no soap is complete without it – but at the end of the day, Neighbours began as a show about friends and families living on a street and all the problems people face every day. And that's what we'll be heading back to."
Dan's first episode in the role aired on 19th March 2007 (Ep#5171) and his final episode aired on 23rd May 2008 (Ep#5460). Over his time in the position, he was calling the shots on storylines such as Mary Casey, Karl and Susan in England, Susan's MS diagnosis, the return of Libby Kennedy and Lyn Scully, the development of the Sam/Dan/Libby love triangle, the introduction of the Parker family, Rosie and Frazer's wedding and the subsequent bus crash and the roof collapse.
After his departure from both Summer Bay and Ramsay Street, Dan became the co-producer of the Out of the Blue, an Australian soap opera, commissioned by the BBC and produced by Southern Star. The series ran for 130 episodes between April 2008 and January 2009.
In 2011, Dan returned to the Seven Network as script producer for Winners & Losers. He remained in that capacity until 2013, when he was promoted to associate script executive in 2014. Over his time on the series, he wrote 11 episodes. He left the series altogether at the conclusion of the fourth season.
It was announced in June 2015 that Dan had returned to Home and Away as the series script executive after the former occupant Louise Bowes moved into a new role at the network. His first episode aired on 15th June 2015 (Ep#6216). Over this tenure, he has been responsible for the development of the Charlotte King storyline, Irene's molestation secret and Alf's heart attack, as well as disasters such as the Caravan Park Explosion and the plane crash. He was also responsible for the introduction of the four Morgan siblings, Justin, Tori, Brody and Mason. His final episode aired on 25th August 2016 (Ep#6490).
Dan announced on 1st January 2016 that he had quit Home and Away, with his material continuing on air until August 2016. However, Dan signed another contract with the network, resulting in him returning as network script executive for a six month stint from February to August 2016.
His first episode back aired on 16 November 2016 (Ep#6551). During his tenure as Script Executive, he plotted storylines such as John's brain tumour, VJ's bout with post-natal depression and the initiation of Brody's drug addiction, as well as Billie's death and the breakdown of Leah and Zac's marriage. His final episode aired on 23 March 2016 (Ep#6625), however he had fore-planned four weeks of storylines, resulting in his final credit as Network Script Executive airing on 25 April 2016 (Ep#6645).
After leaving, Dan became worked on the Hoodlum series, Harrow with former colleague Leigh McGrath. He returned for a short stint at Home and Away as a story consultant, albeit uncredited.
In August 2018, the podcast TV Blackbox launched with Dan, producers Rob McKnight and Jay Cagatay and TV critic Steve Molk as the four hosts. As a four, the pair have built the podcast up and now offer a website, jam-packed with exclusives, opinion pieces and other television tidbits. He is now the host of the spin-off, TV Bingebox.
Dan moved to the UK in November 2018, becoming the story producer on Hollyoaks alongside his former Home and Away colleague, Gary Sewell. Three months later, he announced via Twitter that he had decided to leave the series. "So. Here's the thing. I've loved Liverpool. I've loved my short time on Hollyoaks. But sometimes synergy just doesn't always work out. So for that – and personal reasons – I've made the decision to come home to Australia later this week. My soul just tells me it's the right thing to do… gotta trust your soul, right? So I wish everyone at Hollyoaks – who are truly warm, welcoming and encouraging, the very best of luck. Fans, there's some crazily fun and exciting stuff comin' y'all!, trust me! But for now I bid you adieu, with the deepest of love and gratitude. #Hollyoaks"
In 2020, Dan launched his own production company, Dan M Bennett Productions, which he also provides short courses and consultations for writers through.
Dan joined production company KOJO as their development producer in 2021.
---
Dan's Twitter
Dan's BTTB Interview
---
Other Credits
Neighbours
Network Drama Executive (2006-2007)
Out of the Blue
Co-Producer (2008)
Winners & Losers
Script Producer (2011-2014)
Associate Script Executive (2014-2015)
Hollyoaks
Story Producer (2018-2019)
---
Picture with thanks to Dan Bennett
---
Written: