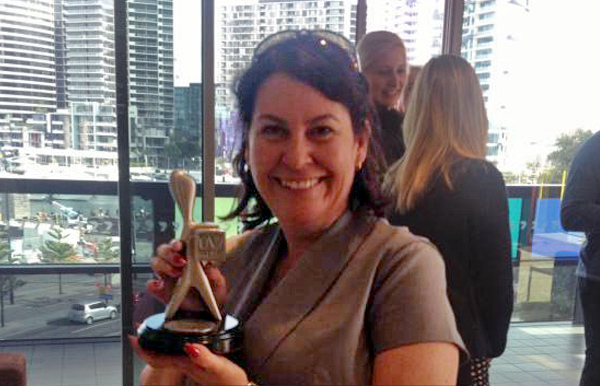 Associate Script Producer: 2004
Script Producer: 2011
Supervising Script Producer: 2011-2014
Series Script Executive: 2014-2015; 2018-now
Network Script Executive: 2017-2018

---
Louise Bowes (née Crane) first came onto the television scene while she was studying nursing in her early 20s. After being appointed as a medical researcher on the Seven Network medical drama, A Country Practice, Louise eventually excelled into the script department after completing a Bachelor of Arts at Macquarie University.
After training in the A Country Practice script department and writing an episode in 1989, she began working alongside Forrest Redlich, a long-time writer and script producer of A Country Practice, on his new show for Channel Ten, E Street.
After six years as a writer for E Street, Louise worked as a freelance writer for ten years, writing episodes for Blue Heelers, All Saints, Above the Law, Always Greener and McLeod's Daughters.
In 1999, Louise became a permanent member of the All Saints writing staff, being listed as storyliner under the-then script producer, Susan Bower. She remained in this position until early 2001.
During Bevan Lee's tenure as script producer of Home and Away in 2004, Louise became the associate script producer, overseeing the development of several storylines including the Sarah Lewis saga, Hayley's loss of Noah and the departure of the Sutherland family.
In 2004, Louise returned to the All Saints staff as the story consultant assisting the-then script producer of All Saints, Sarah Walker. When Sarah left to join Home and Away, Louise was appointed in the role, with her first episodes airing at the end of season 7 – a capacity in which she stayed until the conclusion of the series in 2009.
Of the conclusion of the long-running medical series, and writing the final episode, Louise stated, "to have to wrap up a show that had been much loved for 12 years was a real privilege, a huge responsibility and also extremely sad. I remain incredibly proud of what we achieved, that last episode still brings me to tears."
2008 also marked the year that the show that Louise had originally co-created with Nine's in-house producer, Susan Bower and head of drama, Jo Horsburgh, Canal Road began airing on the Nine Network. However, due to plummeting ratings, the show was pulled from scheduling seven episodes into its thirteen episode run, and later cancelled.
After All Saints, Louise first moved to Packed to the Rafters as a script consultant for the third season and first three blocks of the fourth season, before calling the Home and Away script department home once again. She joined Lily Taylor as the script producer, and six weeks later, she was promoted into the newly created role of supervising script producer (which was later retitled as "series script executive"), a network executive level role.
Louise's first episode aired on 25th July 2011 (Ep#5346) and her final episode aired on 11th June 2015 (Ep#6215). Over her tenure, Louise was responsible for several storylines including the River Boys saga, the SIDS death of Heath and Bianca's son, the Kyle/Tamara/Casey love triangle, Jett's adoption, and the returns of Sally Fletcher, Celia Stewart and Charlie Buckton, as well as the development of the Brax/Ricky & John/Marilyn couplings and the introduction of 23 new main characters. Louise's departure was announced in June 2015.
She moved into the position of network script executive at Network Seven, responsible for the development of new drama alongside head of drama, Julie McGauran. Together, they devised Wanted, 800 Words and The Secret Daughter.
Over her career, Louise has been nominated for 8 AWGIE awards, over both All Saints and Home and Away. She was successful in winning 2 of her nominations, both of which were for Home and Away. The first award she won was in 2005 for Ep#3806, which saw the funeral of Noah Lawson, and the second was in 2015 for Ep#6057, which saw the funeral of Casey Braxton.
It was exclusively announced on BTTB that Louise had returned to the top job at Home and Away, credited as the network script executive. Her material began airing on 30th November 2017 (Ep#6781).
Louise continues in the role of script executive into 2021, which will be her tenth year in the top job.
Picture with thanks to Louise Bowes
---
---
Written: