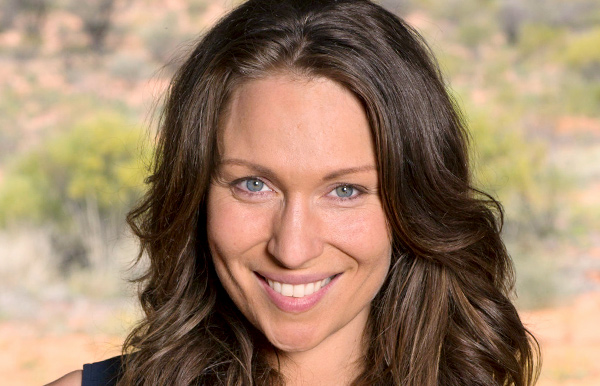 Bianca Francesca Scott (2010-2014; 2016-2017)
Lisa Gormley
Episodes: 5115–5984; 6017; 6553–6587
Spin Off Appearances: An Eye for an Eye; Revenge; All or Nothing
Parent: Joanna Scott
Sibling: April Scott (half)
Marital Status: Prince Vittorio Seca (2010, engaged); Liam Murphy (2012, divorced); Heath Braxton (2013-present)
Children: Rocco Scott-Braxton (deceased) & unnamed daughter
Step Children: Darcy Callahan & Harley Braxton
Occupation: Language teacher, School principal
---
Bianca arrived in Summer Bay fresh from her engagement party in Italy, which she'd walked out of after finding her fiancé with someone else, and threw her engagement ring into the sea. She was reunited with her sister April, who shed already arranged to meet there, having taken a job at Summer Bay High. She quickly ran into Liam and was shocked to learn he was a teacher. They quickly developed a relationship based around a combination of insults and flirting. April arranged a dinner for Bianca to meet her boyfriend Xavier but when she saw Liam and Ruby at a nearby table she suggested they eat together and spent the evening flirting with Liam instead. She also accepted Liam's invitation to join him in helping set up Angelo's new restaurant.
When their house had a burst pipe, Bianca got into an argument with the landlord and threatened to burn it down in Italian. Unfortunately, the landlord could speak Italian and kicked them out. Gina, Bianca's new boss and Xavier's mother, agreed to let the sisters stay but Bianca was soon hogging the bathroom. She was annoyed when she threw some chocolates her fiancé had sent her away only to find Xavier, April and Gina's boyfriend John Palmer eating them. It was the beginning of a series of clashes with John, as she took affront to him calling her temperamental and dismissed him as an idiot, which saw Gina asking them to leave. Fortunately, they found a place to stay with Irene. Bianca tried to give Irene a bottle of champagne as a thank you only to learn she was an alcoholic and ended up giving it to Colleen, who had told Irene they were looking for somewhere, instead.
Bianca was very worried when she learned Ruby had a crush on Liam, warning him that she had known a teacher get sent to jail for having a relationship with a pupil. She admitted the girl had been forced to leave town which convinced Liam he was right not to report it. Bianca had a go at Ruby and told her to get over the crush and told Liam to stop spending time with her. She was unsympathetic when she learned of Ruby's drinking, telling Irene and Liam to stop blaming themselves because it was Ruby's own fault. When she turned up at Liam's place to find him helping Nicole look after a drunken Ruby, she convinced him enough was enough and he should tell Charlie.
She befriended Charlie and told her that her fiancé Vittorio was an Italian prince whose parents had arranged a marriage for him and disapproved of their relationship. He decided to marry Bianca instead but then she caught him in bed with the girl he was supposed to marry. When Liam called her a non-princess, she slapped him at school so Gina told them to inventorise the library together. There first session was slightly tense, not helped by Bianca getting a text message from Vittorio halfway through. They ended up sleeping together there during a later session, having to sneak out past Gina the next morning but she was still getting messages from Vittorio.
Bianca and Liam shared dinner together but when she suggested they ask each other three questions she admitted she was still in love with Vittorio. When her phone went missing, she accused Liam of taking it. He found it and took a call from Vittorio, telling Bianca he was coming to town. Liam told her to take time to sort through her feelings. Vittorio eventually showed up just as she was about to go out for dinner with Liam. She cancelled the date, telling Liam she felt ill, and despite their initial arguments she agreed to go out with Vittorio. When Liam saw them kissing, Bianca followed him to apologise but he was angry that he'd let her think they had something and she was unable to stop him leaving town.
She still seemed to have feelings for Vittorio and, although they were bothered by a photographer, she was impressed when he arranged a press conference and told everyone he was there to win her back. She went out for dinner with him where he quizzed her about Liam. She insisted since Liam had left town he was out of the picture and went back to Vittorio's hotel room with him. She then cooked him dinner at the house after which he proposed to her and she accepted. However, she seemed uncertain and, after Romeo had a go at her for getting together with Vittorio so soon after Liam, admitted to Irene she was in love with someone else. When she and Vittorio had a meal at his hotel, she became jealous when he flirted with the concierge and backed out of sleeping with him again. After chatting with Gina, she was shocked when Vittorio announced he was going back to Italy but then he turned up at the house again and they slept together, after which they decided to get married in four weeks. She got a phone message from Liam asking her to ring if she was still interested but didn't answer it, although she did listen to it several times.
Liam's return with his new girlfriend Nina threw her slightly, as did the fact April preferred her to be with Liam. When they all went on a rubbish collection duty together, she witnessed the rivalry between Liam and Vittorio and also got on well with Nina, who broke up with Liam and left town soon after. She agreed to be a chaperone for the students informal formal and asked Vittorio to come along but he ended up going to a bucks party John had organised instead. She spent the evening with Liam and they went off together, where he told her he loved her and they kissed, but she still refused to leave Vittorio and pressed ahead with the arrangements, getting Nicole to redesign her wedding dress.
Bianca continued to be confused, especially with Romeo and Ruby also stopping by the house to advise her to go to Liam, and admitted her confusion to her mother Joanna, who told her Liam was like Bianca's father and the relationship would soon burn out while Vittorio was more stable. When April pulled out of being bridesmaid, Bianca asked Charlie to replace her and also asked Lily to be flower girl. At the altar, she said I do but changed her mind and ran to Liam. After Romeo had stopped Vittorio dragging her back to the altar, she and Liam rode off on his motorbike.
She returned and moved into a shack with Liam. She welcomed April back to town and invited her to move in with them but quickly realised the shack was too small for the three of them. She was worried to find April had spent time with her father, labelling him an eco-terrorist. She helped investigate the theft of some chemicals from school and learned Xavier had been researching them. She found Xavier unconscious at Irene's house from inhaling toxic fumes and, when she took him to the hospital, was horrified to find April already there in a similar condition. When she learned April had stolen the chemicals, she felt bad for not noticing and called Aprils father to deal with it.
She felt insecure when she and Liam didn't have sex for the first time and spent the next day making increasingly unsubtle seduction attempts, as well as chatting up some of the River Boys at a singles night to make him jealous, before he finally got the message. She worried April was punishing herself when she broke up with Xavier and refused to defend herself against some bullies. She was concerned when she looked at Liam's songs for his album and learned they were all about other women, until he told her she was the inspiration for all of them. She tried to organise a wild girls night out which ended up being drinks at Irene's and she was further downhearted when Nicole mentioned one of Liam's songs was written for her. She was shocked when she learned from Irene that shed forgotten April's birthday and tried to make it up to her by organising a meal at Angelo's restaurant, which April wasn't entirely pleased by.
She was annoyed when she found out Liam had known Romeo had cheated on Indigo and had encouraged him to keep it from her. She began to tire of her and Liam's shack, especially when a fault with the electrics caused her to suffer a shock. She moved back in with Irene but Liam refused to go with her, moving in with Angelo and Roo instead. They arranged a romantic night together but Bianca was annoyed when Liam turned up late and drunk. She came back from a course to be informed that April had OCD and booked her an appointment with Sid, forcing her to admit she had a problem by wrecking her neatly folded clothes in front of her. She was shocked when April said her problem stemmed from having a perfect sister like Bianca and said that April had always been much stronger than her.
She was concerned when she had to hear about Liam losing his record contract from Roo and tried to help him out by getting Roo to give him an unpaid gig at the surf carnival but he turned it down and ended up in an argument with April before telling Bianca she didn't know him. She found Liam high on drugs and tried to support him. She was concerned when he set his class an assignment to plan a terrorist attack and went round to see him when he was sent home for being on drugs, finding his stash and flushing it down the sink. She went round to see him again after he was fired from school but he walked out on her to get more drugs. She refused to support him any longer, asking him to leave when he turned up at school high on drugs and giving him short shrift when he was found on a cliff top. She rejected him when he came to the house, refusing to open the door, but when April pointed out he might not think she wanted him at all she went round to see him only to find he'd left town. April told her Liam was in rehab and she went to see him but he told her he couldn't have her waiting for him and they needed to make a break.
She was asked out by Heath but turned him down. She helped get Charlie to the surprise birthday party Ruby was organising where she again spent time with Heath. She later told him to ask her out and, although she seemed bored during the date, slept with him. She regretted it the next morning however and said it had been a mistake. She was furious when he told everyone they'd slept together and got into an argument with him and a girl he was hanging out with at the surf club. She was annoyed when Charlie used her position to cause trouble for him, prompting him to come round her house and accuse her of setting the police on him. When he turned up again, she was initially afraid and tried to call Charlie but when she realised he only wanted to talk she admitted she'd used him and apologised, then told Charlie the matter was settled.
She learned Liam had left rehab without telling her and went to the bachelor and spinster ball where she got drunk and ended up being raped. She had been drugged with ketamine and could remember nothing about her attacker except the tattoo on his back. When Liam returned, she had to face him finding out about the rape and her night with Heath. Liam told her Heath was his dealer so Bianca went to Charlie and begged her to lock him up before he ruined any more lives. She tried to convince Liam to testify, which resulted in her and April being threatened by one of the River Boys, Mick, and Liam being beaten up. She took him home to look after him.
Soon after, she began having flashbacks to the rape. She recalled a bull tattoo on her attackers back and later saw someone with the tattoo taking a shower down by the beach. She went to get Liam but when they returned the man had gone and she was unable to tell the police anything useful. She was later out walking with Liam when she saw Dean O'Mara in his car and realised he was the rapist, only for him to run her over. She was taken to hospital with minor injuries while Liam tracked Dean down and handed him over to the police and Irene and Sid tried to convince her to see a counsellor. She refused but still had problems being intimate, freaking out after trying to sleep with Liam. When she had a panic attack after Dean's sister Kelly approached her to apologise for what Dean did, she agreed to the counselling. She met Doctor Pierson, who asked her about her relationship with Liam and she admitted they had been having problems before the rape that had never been resolved. She told Liam she needed a break from him, admitting to Irene that she loved him but couldn't rely on him. When Liam took a job at the restaurant, she was worried about him being around alcohol but he ignored her advice.
She organised an evacuation centre at the school during a storm where she was surprised to see Heath with his daughter Darcy. She and Heath were trapped together when the roof collapsed on them and ended up getting on well, annoying Liam. She was shocked when Gypsy Nash came to stay and let slip Irene had breast cancer, after which Bianca accompanied Irene to the hospital, where Gypsy turned up with a letter from Liam. She spoke with Liam and they accepted the relationship was over, after which she helped Heath look after Darcy. She went out for a drink with Gypsy where they were bothered by a patron, Andy, who Gypsy had let buy them drinks. He later confronted her outside as she left alone and started harassing her but Heath stepped in and walked her home. She accompanied Gypsy when Liam put on a gig at the restaurant but when she got a call saying Irene was having a hard time with her chemo she went home to check on her without telling Gypsy what was going on, then berated her for not being there and accused her of cheating on Mark with Liam. She offered to look after Darcy while Heath had to sort out some problems and got wet giving her a bath, changing into a robe. At that moment, Liam came to the door and assumed something else was going on. When Bianca went home and found Lily upset, she went looking for Gypsy and found her having sex with Liam. She was furious with them both and later admitted to Charlie that she had feelings for both Liam and Heath.
After Heath asked her out, they began kissing but Bianca put a stop to things, knowing she'd just be using him. She supported Charlie when her relationship with Brax became common knowledge and she learned he'd slept with Hayley O'Connor .She was present when Gypsy's boyfriend Mark confronted Liam over them sleeping together and refused to let Liam see Gypsy in the aftermath. As Gypsy left town, she told Bianca that Liam still loved her and she was a fool for not doing anything about it. She was proud when April won Dux of the Year but then Heath told her April had tried to buy drugs off him and she collapsed on stage under the influence. She blamed herself for not noticing anything and defended Heath when Liam wrongly believed he was responsible, later going to see Heath and giving him a kiss to thank him.
She accompanied Charlie on a trip to a lodge but Brax and Heath followed them down and, while Charlie and Brax sorted out their differences, Bianca slept with Heath. As they were returning to the Bay, Brax and Charlie were hit by Liam on his motorbike. Not wanting to be seen with Charlie, Brax told Bianca to take her and go but Bianca refused to leave Liam so Brax took her instead. At the hospital, Bianca reluctantly helped cover up the accident by making a statement she and Heath had been in the car but afterwards told Heath she wanted nothing more to do with him. She lied to Liam that Heath was in the car when he came round but, when Colleen mentioned evidence against Brax had been stolen, she realised Charlie had been involved and angrily confronted her. She also berated Brax for his actions but, when Liam recalled seeing Charlie and Brax, she admitted she had been with Heath and had slept with him. Liam forgave her and they reconciled.
Although Liam moved back in with her, things remained awkward with Heath, especially since Darcy still wanted to spend time with her. She didn't want Liam working for the Braxtons and, after failing to talk him into staying away, told Brax to fire him. She took Liam to a car sale and tried to get him to buy a family car and was also angered to see April there with Heath. She was annoyed when Liam got another bike and persuaded him to put it up for sale. Liam then found out the truth about the accident and was furious with her for lying to him. Things remained tense until he surprised her in the surf club and proposed to her and they became engaged. She was concerned to find April had condoms and sexy lingerie in her room and learned she was planning to sleep with Xavier after the formal just to lose her virginity. She asked her to reconsider before going with Liam to tell his parent of the engagement.
Despite their estrangement, Bianca was upset when Charlie was killed and unsuccessfully tried to convince a drunken Brax to go to the funeral. She learned Charlie had been organising an engagement party for her and Liam and decided to go ahead with it but was furious to catch April kissing Heath during the event and learned they were sleeping together. She tried to dissuade April from pursuing the relationship and, when Irene was hospitalised after a heart attack, used the situation to extract a promise not to see him again. However, both Liam and April accused her of being jealous.
She and Liam pressed ahead with the wedding arrangements, although she threw everyone by mistakenly getting Liam and Heaths names mixed up while making a toast at her hen night. She went round to see Liam and passed out in his caravan, before telling him they should forget the previous night. Liam found out what she'd said but they laughed it off. She was upset when a magazine printed an interview with Liam's ex-wife Chelsea that included various unkind remarks about the wedding and when she had to bail Liam out of trouble with the police when he got into an altercation with a photographer. On the morning of the wedding, she came across a flirty text from Heath to April and realised they were still seeing each other. She went to confront Heath to warn him off but the photographer took pictures of them together and she ended up getting Heath to drive off with her in the vehicle. They had a puncture and Bianca only just got to the service in time to marry Liam. Afterwards, she accepted April was serious about Heath but wasn't entirely happy to return from honeymoon to find they were still together and was informed by her new colleague Henri Brown that Aprils schoolwork was suffering.
Only a few days later, Bianca was delighted to learn she was pregnant. She told first Liam and then April but was annoyed when April told Heath, leading him to ask her if the baby was his. Colleen subsequently made the news public. She advised April not to let things with Heath interfere with her school work and convinced Liam to move the rest of his things from his caravan to the beach house. She realised something was going on between Heath and Henri when a brochure for a romantic getaway that shed given to Henri turned up in Aprils hands after she found it at Heaths house. She wasn't disappointed when April discovered Heath had cheated on her and they broke up. April accompanied Bianca to an ultrasound when Liam was delayed and they learned she was further on than she thought, meaning Heath was the father. Liam wanted it kept quiet and Bianca agreed. Soon after, she and April were out walking when she was grabbed by Trent Sully Sullivan, who Heath and his friends were chasing, and he threatened to throw her off a cliff until Heath let him go. Bianca was furious when April told Heath about the baby and warned them both that if Liam found out he knew she would leave town and cut them both out of her life. Darcy confronted her about the matter after overhearing Heath and April talking about it and Liam walked in on Bianca explaining things to her and realised Heath knew. She told April she wanted nothing more to do with her and she and Liam moved in with Leah.
She and Liam tried to get back on track by arranging a picnic but it was derailed when Heath needed their help after Darcy felt ill. She was thrown when Heath asked her to leave Liam and get together with him. She turned him down and suggested she and Liam leave town. While she and Heath were arguing about it, they both felt the baby kick for the first time. Liam was furious and left her distraught when he admitted he didn't want the baby. He later apologised and insisted they'd make it work and she also exchanged apologies and reconciled with April. She tried to come to an arrangement with Heath but Liam put a stop to the talk. However, Heath then handed her and Liam a summons saying he'd apply for custody if they tried to leave town. He hired lawyer Hayley O'Connor and Bianca was furious when Liam tried to argue there was no proof Heath was the father. Heath demanded a DNA test but later changed his mind on learning it could cause a miscarriage and withdrew his objections to them leaving. However, at the last minute Liam realised Bianca's heart wasn't in it; instead, he ended the marriage and Bianca moved back in with Irene and April.
Bianca had difficulty accepting Heaths offers of help and was reluctant to show him her baby photo but, after chatting with Darcy, gave them a DVD of the ultrasound and ended up watching it with Heath. She was grateful when Heath put together a cot she and April had bought but soon afterwards was diagnosed with high blood pressure. When she felt worse, she went in again and was diagnosed with pre-eclampsia. She was told the baby would have to be delivered early and asked Heath to make sure the baby was prioritised over her. She then had to be rushed into theatre earlier than planned when she started fitting. She came round to learn she had a son but upon visiting him instantly suffered a seizure because of a bleed on the brain and ended up in an induced coma. When she came round, she seemed fine but reacted badly when Heath, April and Dexter took her to see the baby, insisting to Sid her baby had died and she had been shown someone else's baby. She was diagnosed with post-natal psychosis and asked to see Heath but was frustrated when he refused to go along with her version of events. When Liam turned up at the hospital, she told him she was being kept prisoner and begged him to take her away. She absconded from the hospital and ran to Liam, convinced they were still together. Sid and Heath arrived on the scene and Bianca was sedated and taken back to hospital. When she came round, she was her old self and had no memory of anything that happened after she saw the baby. Irene and Sid took her to see her son.
Bianca worried that Liam and Heath both seemed to be avoiding her and was relieved that Liam came to see her so they could end their marriage as friends. When the baby had a fit and needed a blood transfusion, Bianca got talking to Heath and they decided to name him Rocco. She asked Heath to attend a counselling session with her but he was delayed by family business and didn't turn up. Natalie arranged a day pass for her to visit her friends and when Heath came to see her they shared a kiss. April tried to talk her out of the relationship but Irene argued that Heath had proved himself so Bianca went to see him and began a relationship with him. She was allowed home and helped convince Heath he could be a good father, persuading him to give Rocco the surname Scott-Braxton. She felt awkward when she was left looking after Darcy, uneasy about acting as a stepmother to her. She reminded Heath they hadn't slept together since getting back together and suggested they go on a date. When Rocco was taken off the ventilator, it was agreed that he would stay with Bianca when he was discharged while Heath would remain where he was for a while. After initial reluctance, she agreed Darcy should be part of their family. She gave April and Dexter her blessing to move in together.
Heath finally arranged the date by taking her out for a picnic, after which they slept together. However, she was thrown when, after she talked about divorcing Liam, Heath mentioned that he wasn't planning on marrying her. She questioned his views but Natalie suggested she was just nesting and Heath mollified her doubts by telling her he loved her. She was tasked with breaking the news to April that Dexter had been in a car accident. She also did her best to support Heath when his father was killed and brought Rocco along to the funeral. Afterwards, they were allowed to take Rocco home and Bianca let Heath stay with her after he had a falling out with Casey, telling him she loved him, but went into a meltdown over looking after Rocco. She pushed Heath into making up with Casey and was somewhat relieved when he moved back home. She began making plans to go back to work part-time but was reluctant to leave Rocco with Heath. She changed her mind somewhat when she learned Heath had decided to do up the Walker farm for Dexter's return but at the last minute she got cold feet and asked both Heath and Irene to look after Rocco. She realised she'd done wrong and left Heath alone with Rocco the next day only for Rocco to be rushed to hospital. Rocco was diagnosed with meningitis and Bianca upset Heath by asking if it would have helped if he'd got to a doctor quicker, causing him to walk away. When he returned, she told him she didn't blame him and Rocco survived.
Bianca agreed to move in with him but Cheryl instantly parked herself on them. When Cheryl accused her of planning to leave Heath, she stood up to her and insisted she was committed, impressing Cheryl so much that she left them to it. However, Rocco died of cot death that night. Bianca moved back in with Irene and asked her to organise the funeral. When Cheryl confronted her about cutting Heath out, she asked him to help her pick out some toys. She asked for the funeral to be family only, unable to cope with a large group of well-wishers, but walked out of the wake and sent Heath away when he came after her, telling Irene she blamed him for letting her think they could be a family. She watched from a distance as the Braxtons laid a wreath out at sea in a private memorial. The next day, Heath convinced her to spend time with him and Darcy but she snapped at Darcy when she said they were still a family and walked away, telling Irene and April to get rid of Rocco's things. She later apologised to Darcy but told Heath they couldn't spend time together anymore.
When she found out the surf carnival had been turned into a SIDS fundraiser, she was angry about her grief being put on display and sat in Angelo's drinking while Heath made a speech thanking everyone. She got dressed up and went along to the after party but was unable to handle everyone else being happy. She asked Sid for some sleeping tablets, but he refused without examining her, and also tried to get Heath to supply them illegally but he refused also. She then received an offer from Adam Sharpe, an old enemy of Heath's, to provide them. She was out all night with Adam and brushed aside Irene and Heath's concerns about her and Heath's realisation she'd been taking pills. She asked Gina if she could return to work and Gina agreed to let her supervise exams. However, she continued to pop pills which left her confused, forgetting to have lunch with April and arranging to spend the evening with both her and Natalie. When Natalie revealed that she knew about her drug problem, Bianca stormed out and went to see Adam. She rang Heath to berate him and told Natalie and Liam to leave her alone but Liam went to her house and took her pills off her. She walked out to go and see Adam when April turned up for dinner, then overslept and fell asleep in a classroom, resulting in Gina putting her back on leave.
She went round Adam's and slept with him, practically moving in with him while he supplied her with drugs and took her out to parties. She refused to go with Liam when he tried to remove her from the house and also sent Heath away when he tried to talk her into leaving, although when Adam offered to "get rid" of Heath she laughed the suggestion off. She met April for lunch but quickly made her excuses and left when April tried to talk to her about her plans for the future. April eventually shocked her out of it first by showing her a photo of Rocco, then by coming along to one of Adam's parties and confronting her with the reality of her new life. She apologised to Liam but Heath avoided her and Gina told her she could have her job back after undergoing counselling. She visited Rocco's grave for the first time and ran into Heath, who was glad she had got away from Adam but told her he wouldn't let her hurt him anymore. Irene helped her come to terms with things by revealing she'd kept some of Rocco's things. When Adam came to see her, she told him she still had feelings for Heath. After listening to April's fear about breaking up with Dexter, she went to see Dexter to plead her sister's case, then told Heath she wouldn't give up on them, while asking Brax if she was wasting her time. She was accosted by Adam, who demanded to know what she saw in Heath, and John had to step in. After Heath repeatedly ignored her calls, she left her phone at home and went to see April, learning she'd got into medicine.
She found a message from Heath on her phone saying he wanted a reunion but he failed to respond when she tried to call him and she told Brax and Kyle she was worried. After it was revealed that Heath was nearly killed on Adam's orders, Bianca visited him in hospital and they reunited and considered getting their own place. She helped reassure Darcy when her grandmother Connie fell ill but was worried when Heath agreed to her request to live with him, although she ultimately decided to support him and asked Liam for a divorce. She supported Heath when he met with a social worker but he was refused custody. After Adam kidnapped Darcy, Bianca convinced Heath to help Brax when he agreed to do a job for Adam in order to secure her release. She then tried to arrange for him to spend time with Darcy.
She laughed off Celia's attempts to dismiss their relationship but when Heath proposed to her, her response was to slap him before questioning his turnaround. She eventually accepted she was letting her past engagements sway her and, when April reminded her of the bond between them, she proposed to Heath herself, prompting him to counter-propose with a ring Celia had given him, at which point she accepted. She joined Heath in stopping Kyle running away. When Heath turned down a job at the gym because Romeo had initially refused to employ him, Bianca convinced him not to let his pride get in the way. Heath confided in her about his belief that Kyle had feelings for Tamara while Kyle revealed Liam had been sacked from the restaurant for stealing. They had an engagement party at Angelo's during which Liam dropped by to say goodbye before leaving town.
When Connie cancelled one of Darcy's visits, Bianca managed to convince her to let her stay overnight but Heath wrecked the arrangement by taking her to the beach instead of to school. She tried to convince Heath to get counselling and accompanied him to his sessions with Robin Sutton, who had been recommended by Natalie. She was bewildered when Cheryl instantly accepted Tamara as Casey's girlfriend and Ricky Sharpe explained that Heath was Cheryl's favourite. Bianca tried to make an effort with Cheryl but upset her by telling her about the counselling, prompting Heath to stand up to Cheryl and tell her to accept them. Bianca joined Heath in talking to Connie when she cancelled another of Darcy's visits, only for Connie to take Darcy interstate. They sought legal advice but when Heath learned he would have to go through courts to demand a DNA test he decided to put the idea on hold.
When Gina died, Bianca threw herself into getting things organised with the school. She was annoyed at Heath's lack of interest in wedding preparations but was thrown herself when she was offered the job of acting principal, prompting Heath to decide they needed to go away for a bit to clear their heads. She promptly decided they should get married while they were away but concluded as they were on their way to the registry office that they'd regret rushing it. Bianca then decided to take the job. She let John and Jett know but Jett was upset to find her clearing out Gina's office. She and Zac organised the mediation between Rosie Prichard and Lachlan Stone where Lachlan agreed to provide evidence that Alexander Mullens had raped Rosie, upsetting Natalie that she hadn't been involved. She found out that Connie was saying Heath had stolen from Brax to give the money to her. When Heath thought Brax was responsible, Bianca let him move in with her and tried without success to convince him to trust Brax. Bianca then had to deal with Rosie's pregnancy and initially agreed to her dropping out until Sasha told her Rosie was scared of being bullied. Bianca worked out a way for her to stay in school and helping her tell her foster mother. She also had to play peacemaker between Natalie and Zac, who disagreed about their respective involvement with Rosie. Heath then told her he wanted to try for another baby. After talking with Natalie, she told him she didn't want one and Heath accepted the decision.
She had to deal with the effect on the family of Adam's revenge, being sent to the city by Heath for her safety, which resulted in Brax being shot. Zac showed her an essay that Holly Chapman had written in which she declared her feelings for him. Bianca questioned Holly about it but then Holly claimed Zac had made a pass at her and frightened her. Bianca reluctantly submitted a report to the department and suspended Zac when Holly refused to retract the statement despite Maddy telling Bianca about Holly's obsession with Zac, but managed to get Zac an alibi when she realised Zac was with her when Holly claimed he had made advances towards her. However, the papers had already printed Holly's side of the story and Bianca defied the Department to make a statement defending Zac. Although Zac was cleared, Bianca was demoted. She tried to dissuade Maddy Osborne from organising a protest to get her reinstated, feeling she deserved the demotion for going against instructions, but ultimately accepted the compliment and was allowed to stay on as principal.
She and Heath were left to navigate the problems of an amnesiac Tamara having feelings for Kyle rather than Casey and Bianca warned Tamara that Kyle was in love with her. She helped Ricky sort out her feelings for Brax after which Connie arrived back in town with Darcy. Bianca tried to persuade Connie to give Heath visits and they were ultimately successful. She then received the news April was in hospital after being bitten by a snake. She was unable to deal with Dexter when he admitted he had inadvertently delayed her treatment by sending the ambulance to the wrong address, but after April recovered and after she'd seen Dexter carrying out a bedside vigil over her she accepted him as part of the family.
When Holly framed Zac by planting drugs in his house, she asked Heath to help out. Zac told her that Holly had offered to tell the truth if he slept with her. After checking Holly's file, she received a call from Zac letting her know Holly was standing on a cliff edge. She arrived just after Zac had talked Holly back and saw her taken away by an ambulance, after which she told Leah and Zac that Holly's father had been suspected of abusing her: The investigation had scared him into stopping, leaving her feeling rejected.
She tried to play agony aunt to Kyle and Tamara when the latter began to recover her memories and advised Tamara to see a counsellor. She enrolled Pippa Saunders at the school and learned from Sally that she had mitochondrial disease. She asked Heath to accompany her to a principals' dinner but he refused. He later offered to go with her after all but she realised he didn't really want to go and told him he didn't have to. Zac turned up at the event and offered to be her date and they got on well; however, Heath turned up after being guilt-tripped by Irene and was upset to see them together. When Bianca found out, Heath accused her of having feelings for Zac. They reconciled after Irene helped her see Heath's point of view.
With Heath away on his stag weekend, Zac helped Bianca out with her wedding preparations but things became awkward when he asked her if she was sure she was marrying the right person. She roped April into helping with organisation but admitted Zac's confession to her, then rang Heath saying she wanted to postpone the wedding. After talking things over with Ricky, she went to see Zac and told him she only saw him as a friend. She asked Ricky to be her bridesmaid, since April had turned it down, and also to teach her to surf, hoping to perform a memorial for Rocco with Heath on their wedding day. She told Sally she and Heath were setting up a wishing well for their wedding, where guests could give a donation to sending Pippa to a clinic rather than presents.
However, during the wedding ceremony Heath admitted he had slept with another woman on his buck's weekend, prompting Bianca to punch him and storm out. She refused to listen to his explanations and told him it was over. She nearly kissed Zac when he comforted her, prompting Ricky to tell her it was her closeness to Zac that had prompted Heath's actions. When Ricky told her Heath was leaving town, she dashed after him and told him she wanted him back. They were married the next day in a clifftop ceremony, laying wreaths on the water as a memorial for their son afterwards.
They returned to find Casey in hospital after his car was run off the road and Bianca had to stop Brax from attacking Josh Barrett, who had been a passenger in the other vehicle. She felt insecure about people assuming her name was "Mrs. Braxton" and was annoyed when Kyle left her looking after the family restaurant, telling Heath it felt like she was having to fit into his life. She was even more furious to learn that he had helped Zac kidnap his niece and nephew from a cult but they eventually accepted they were new to marriage.
When Mangrove River High burned down, Bianca attended an emergency meeting and returned to find Brax in jail after confessing to accidentally killing the Barretts' father. She was reluctant to take on the Mangrove River students at Summer Bay but changed her mind when Ricky pointed out to her that she was rejecting students like Heath and told her that Heath was secretly taking a fitness course. She checked Heath's computer and learned he had enrolled but not done any work but after completing his first assignment he told her what was going on. She began clashing with Jade Montgomery, the Mangrove River principal who had been assigned as her deputy, who believed she should be principal and considered Heath, one of her old students, and several of the current student body lost causes. She tried to welcome the students to the school amicably but found her office vandalised. She and Heath initially assumed Matt Page was responsible, but when Heath told her he was sent to juvenile detention after being wrongly accused of stealing Montgomery's car because no-one would give him the benefit of the doubt, she told Matt he wouldn't be punished without proof.
Casey asked Bianca about redoing his HSC and she told him he'd have to redo Year 12. When Tamara asked her for help, she ended up at odds with Montgomery, who reported her to the board, and was inspired to get the work Casey had done officially recognised. She offered Leah a position as a counsellor at the school and stopped Montgomery bullying Josh. When someone started a fire in a litter bin, she and Leah wondered if Matt did it to get back at Montgomery. She questioned him about it and he let slip he started the fire but not for that reason. When she found Andy being treated for a stab wound at the house, she walked away from the situation and spent the night at Irene's. She consoled Tamara on her break-up with Casey. When the school was vandalised, Leah suggested Montgomery did it and Bianca was shocked when Montgomery made it clear she considered her an enemy. She talked April into going ahead with her wedding to Dexter and gave her away, after which she said goodbye to the couple when they moved to Paris.
She eventually got Leah to make a statement accusing Montgomery of bullying and, when Montgomery tried to frame Heath for assaulting her, had her suspended. She learned of Ricky's pregnancy and encouraged her to make the right decision for herself. She rejected Montgomery's apology and accompanied Ricky to hospital when she started bleeding. She decided to work there to keep her company, unaware Montgomery had planted a bomb in her laptop bag. After leaving the bomb at the Diner and having Heath return it to her, she helped Ricky deal with the situation by suggesting she write a letter to Brax. As she went to collect the bag from one of the hospital rooms, the bomb went off.
Bianca suffered a cerebral bleed in the explosion and Nate had to perform amateur surgery to release the bleed. She was rushed to intensive care at a hospital in the city, but when she came round not only could she not remember the few days leading up to the explosion, but she was unable to form new memories and kept forgetting she'd had an accident. Irene and Heath did their best to look after her and Heath was delighted when she remembered an article he'd read to her. However, she continued to have difficulties after returning home and upset everyone when she forgot Ricky had had a miscarriage and offered her some of Rocco's old baby clothes. She remembered a visit by Irene but then forgot her bag. When Heath fell asleep, she started boiling a pan of fat but then forgot about it and went to sleep herself. Casey and Ricky came home and got them out of the smoke-filled flat. Bianca began having flashbacks and remembered Heath's cover story about starting the fire. When she heard a mobile phone ringing in the Diner, Bianca remembered the phone call that had set off the bomb. Her memory began returning and she decided to return to work. However, she continued to have difficulties, forgetting about a staff meeting, and had a panic attack when she had a flashback to the explosion. Darcy stayed the night with them before starting at Summer Bay High but Bianca got angry when Heath told Darcy to go easy on her, prompting Darcy to take refuge in the main house. However, she recovered enough to pull Darcy back into line when she developed a crush on Jett and threw a milkshake over one of his female friends.
She gave Phoebe advice about dealing with the Braxtons' world when they sat in on a discussion about getting Brax out of jail. She received a shock when Heath admitted that Jess Lockwood, the barmaid he had had a one night stand with, was pregnant with his child. She met with Jess and was shocked to discover that not only had she met her the previous day without realising, but Heath had talked about Rocco with her. She found it hard to handle the situation and told Heath she wasn't sure if she could love him anymore. When she saw Jess had asked Heath to meet her, she stormed down the beach to confront her. Heath agreed to ask Jess to leave but when Bianca saw him feeling his baby kicking she went to the city to think. She told Heath the three of them and the baby wouldn't work but, when Jess went into labour unexpectedly, Bianca came across him cradling his newborn son on the beach. Bianca feared he would have the same bond with them that he once had with her and Rocco. When Heath gave Jess and their son Harley a lift back to Melbourne, Ricky told Bianca that Jess had terminal cancer. Unable to cope with the idea of being a mother to Harley and feeling Heath would never abandon his son, Bianca slept with Zac and then disappeared to London with Ricky without explaining things to Heath. Brax, Heath and Casey followed them and Heath and Bianca talked things over. She told him about her infidelity in an attempt to shut down his entreaties and asked him if he could cope with the danger of her not bonding with Harley. He asked her to meet him at The Shard and, despite almost missing each other, they were reunited.
The pair returned to Summer Bay with Harley but Bianca had difficulty looking after her stepson. Irene had to stop her giving away Rocco's things and she got angry when Heath tried to settle Harley with Rocco's teddy. Cheryl left her alone with him but, although she cared for him, they didn't bond. After Heath punched Zac, Zac accused Bianca of messing his life up by letting him think she and Heath were over and leaving him to handle the school. When Darcy came to stay, Bianca avoided her and Harley and went to the launch of Gina's memorial at the school, where she ended up arguing with Heath after he found her with Zac. She found an alcohol bottle in the office and confronted Zac about it. Darcy picked up on the tension and ran off with Harley while Bianca was looking after them and Bianca ignored Heath's instructions to keep it quiet, organising search parties. When Darcy phoned them up, Bianca spoke to her and worked out where they were but Harley was hospitalised with dehydration. Bianca glued herself to his side in hospital and admitted to Ricky she'd been scared of hurting him. Heath told Bianca he'd take Harley back to Jess but found out she'd died. He nevertheless insisted he'd leave Harley with Jess' parents. Irene tried to show Bianca that Heath's heart wasn't in it, but Heath left town before Bianca could talk to him. When Heath returned with Harley, Bianca walked out of the house and, when Heath tracked her down, admitted they had nothing left fighting for and moved out, sleeping on Irene's sofa. She talked Zac out of resigning when he was charged with running over Tamara, convincing him to take time off instead. After learning Irene had been advising Heath, she accused her of breaking up her marriage and moved in with Leah. She apologised when Heath told her it was nothing to do with Irene but Heath refused to be friends, saying it was too difficult being around her.
Irene told her that Heath was struggling but she couldn't bring herself to approach him, and when he turned up at the house looking for Nate he yelled at her to get away. When Heath asked for a divorce, Bianca applied for a transfer away from Summer Bay and refused Maddy's plan for a school dance. She learned that someone had shot at the Braxton house and Leah suggested they have Harley stay with them. Bianca initially rejected the idea but then made the offer to Heath. When Heath brought Harley round, she panicked and Ricky refused to help her, with Nate eventually helping her settle the baby. Having got used to Harley, she contacted Heath and convinced him they should try again. They were so busy going back to the flat to make up that they missed Kyle lying injured nearby. Bianca then received a note confirming her transfer. After returning from time away, she learned her replacement as Summer Bay High principal, Sophie Taylor, was already in place. She considered turning down the new posting but Heath convinced her to take it, confident their marriage could survive living apart, and she moved to the city.
A few weeks later, Heath decided to move to the city with Darcy and Harley to join Bianca. As he was about to leave, Bianca arrived in a taxi, wanting to make the journey with them. She said a brief farewell to the rest of the Braxtons before they all left town for good together.
Bianca returned two years later and told Irene she was having trouble with Heath, who was drinking and keeping things from her, but insisted they just needed space to sort things out. It wasn't until Heath turned up, much to her fury since she'd told him to stay away, that the real reason for their rift was revealed: Bianca had just found out that Heath had killed Gunno, a criminal who had tried to kill Brax and kidnapped Casey, a year earlier. After a lecture from Cheryl, she decided she'd had enough of the dramas and handed Heath divorce papers but he refused to sign them. Irene convinced her to talk to Heath before leaving town but all she could say was that she wanted to look back on the marriage with fondness. However, she rushed to hospital when Heath was brought in with a tear to his stomach. After a lecture from Darcy, they agreed to give things another go.
However, she was disappointed when Heath slipped back into old habits as soon as he got out of hospital, playing video games with Darcy instead of addressing their problems. She ended up having a drink with Zac at Salt, where she tried to kiss him. She confessed to Heath and they resolved to put it behind them, sharing a dance on the beach. She talked Heath out of confessing to killing Gunno and into moving back to Summer Bay, then talked to Zac about getting a job at the school and was annoyed when Heath went surfing instead of looking for a job. She was pleased when he arranged counselling for them but turned up too late to go when Zac offered her maternity cover. Heath suggested they try and get over their troubles by going on a late honeymoon to Alice Springs, although someone followed them as they left.
Bianca returned to town hiding the fact that she was pregnant, although Heath soon told Darcy. She worried about suffering from post-natal psychosis again and told Heath she couldn't go through with the pregnancy. Despite him promising to help her, she went to Tori for abortion pills. She went to talk to Zac about returning to work but instead confided in him about her pregnancy. Heath then turned up, after finding the pill packet, and punched Zac. Bianca told him she hadn't gone through with it. However, she did insist that she and Heath return to the city so they could be close to medical help and they said their farewells to Irene before leaving.