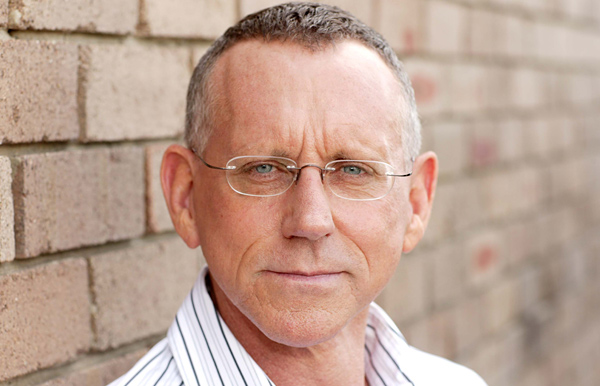 Series Story Editor/Script Producer: 1988-1989; 2008
Executive Script Producer: 2004
Network Script Executive: 1996-2014
---
Born in Western Australia on 7th November 1950, Bevan started his career as a Maths and Chemistry teacher before becoming an actor. After a few small roles in films and TV series and looking for an income between jobs, someone suggest trying writing.
In December 1979, Bevan started work at the Grundy Organisation in a trainee storyliner position on The Restless Years. Working through the ranks, he eventually became story editor for two other Grundy soaps, Sons and Daughters and Prisoner.
In 1987, Seven Network's Head of Drama, Alan Bateman, asked Bevan to look over a script for a new TV pilot which wasn't up to scratch. With production due to begin in only a couple of weeks, it was realised that the whole script would have to be rewritten. Production was delayed, and Bevan locked himself away on his home on Scotland Island for 3 weeks to give the script a complete overhaul.
The resulting pilot, for Home and Away, was a success, and production on a full series started in the October 1987. The series premiered in January 1988, but came close to being canned by executives only 6 weeks into its run. Alan Bateman fought for a stay of execution and managed to keep it on the air for the few more weeks it needed to gain traction.
Bevan stayed on as the series story editor for the first 18 months until both he and H&A producer John Holmes left for the Nine network.
Bevan returned to Seven in 1996 as the network's script executive, a role in which he oversaw the scripts for all of Seven's drama output, including Home and Away, and was responsible for employing script producers on said shows. Forming a creative partnership with John Holmes, who had returned as Seven's head of drama in 1994, the two were responsible for creating the hit shows All Saints and Always Greener, as well as the short-lived series, Marshall Law.
Of his and John's creation of the Seven Network's longest-running in-house drama, Bevan stated, "John brought me over and said would you help put together a . . . medical show. I'd had this idea in my head for a long time since I had my own personal confrontation with cancer and came out of hospital thinking the nurses are all saints."
Of the development of Marshall Law, from the original pilot Leather and Silk, Bevan stated, "That's why you do a pilot, to see where you're at. What became clear was that we hadn't quite got the balance right. It was too serious. We hadn't quite got the casting right either. To have your pilot tested and to have things come out quite clearly from the testing and not act on them would be silly. The testing of the pilot proved that if we proceeded in the way that we were going, we wouldn't have a success."
Bevan returned to Home and Away's script producer chair himself in 2004 for six months, to bridge a gap between Coral Drouyn and Dan Bennett. During those months, he was responsible for such popular storylines as the Sarah Lewis saga and Kane Phillips' cancer battle. He left the series to helm Headland, which was originally intended as a Home and Away spin-off. The series aired for 58 episodes between November 2005 and January 2006. The series was cancelled alongside Blue Heelers.
Bevan would later return to the chair again for six months in 2008 in order to facilitate the departure of Sally Fletcher from the show. Speaking to BTTB when we announced his return he said "I wanted to come back to pay honor to the show I love so much and plot material that will pay strong tribute to the first twenty years. I don't want to honor the 20th year in just one big event, I want to pay tribute throughout the entire year by referencing the show's history in as many ways as I can."
The tenure, which he completed alongside Alan Hardy, was a huge success. Storylines including Sally's exit, Cassie's HIV diagnosis, the revelation of Colleen's paternity and Aden dealing with his childhood abuse were much praised by long-term fans of the show.
Bevan's continued partnership with John Holmes saw the creation of more popular dramas, including the award winning Packed to the Rafters, Winners and Losers and A Place to Call Home.
Of his creation of one of Australia's most popular dramas, Packed to the Rafters, Bevan wrote, "In the landscape of Australian television back in 2007, I felt that too many drama series examined the margins of society, the criminal, the dispossessed, the anti-social, the rebel. I felt the need to balance the books by creating a series that examined the lives of an average family that celebrated the fact that love and the family bond can overcome the problems of life, that by gathering around the family "camp-fire" we are warmed and protected from what's out there in the dark. The day when such love and warmth and empathy have no place in the landscape of entertainment is going to be a very say day indeed. I am very proud with Packed to the Rafters, to have contributed a little hope and happiness to the viewers' lives."
From 2009, Bevan gradually wound down his involvement with H&A in order to concentrate on Seven's other drama output. He officially handed over the overseeing of the show to a newly created Series Script Executive position in 2014, which was taken up by Louise Bowes.
Bevan took leave from Seven in 2014 to explore options in LA, passing his Script Producer role on A Place to Call Home onto Susan Bower, but ultimately came to the decision to continue his work in Australia and returned to to oversee Season 4 of the show.
At the beginning of 2017, Bevan was working on Season 5 of A Place to Call Home, whilst gearing back and contemplating the prospect of a well earned retirement after nearly 40 years in the business. At the conclusion of the series, the following year, Bevan created another drama for the Seven Network, Between Two Worlds. This went to air in 2020.
---
Bevan's BTTB Interview
Bevan's 2004 Q&A
Bevan on Sally's Departure
---
Written: