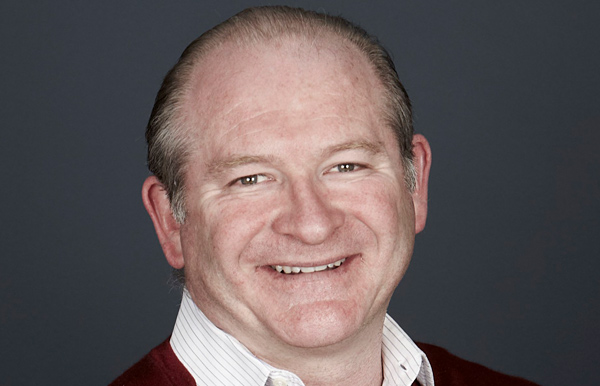 Series Script Editor: 1988
Story Editor: 1994; 1995-1996; 1997
Story Consultant: 1994-1995
---
Greg Haddrick was born on 7th September 1960 in Sydney, New South Wales to parents, Lorraine Quigley and actor Ron Haddrick, MBE. He attended Homebush Public School between 1967 and 1972 and was the school captain, in his final year. He then went onto attend Newington College from 1973 until 1978, where he was Senior Prefect, in his final year.
He continued his education when he completed a four year Bachelor of Arts (Honours), majoring in English, in 1982 at the University of Sydney.
Greg's first major writing role was on Sons and Daughters, where he remained as a regular writer until the conclusion of the series in 1987. He then moved to the newly formed Seven drama in late 1987 and wrote the first block of episodes of Home and Away. He remained a frequent writer for the series for the next decade.
During the early 1990s, Greg wrote episodes for series such as All Together Now, Blue Heelers, and Mirror, Mirror.
In 1995, Greg became the Story Editor of Home and Away alongside Ray Harding. Their material first went to air on 3rd April 1995 (Ep#1661). Under their reign, he introduced fan favourites, Chloe Richards and Jesse McGregor, and killed off both Michael Ross and Shane Parrish. He was also responsible for storylines, such as Selina's cult experience, Donald and Marilyn's romance and subsequent wedding, as well as that bomb blast, flood and earthquake that all shook the Bay during 1996.
After leaving the executive position of Story Editor in 1997, Greg joined the Screentime team as the Head of Drama, and working with Des Monaghan, created the award-winning medical drama, MDA. The pair continued on to develop and executive produce several series including Underbelly, Tricky Business, Crownies and more recently, ANZAC Girls. He continues to write episodes and be heavily involved in both the creative and production sides.
Additionally, Greg has won several awards including 5 AWGIEs, 1 Logie and 2 AFIs.
Currently, Greg is executive producing Janet King and Wolf Creek, while comfortably completing his second decade as the Head of Drama at Screentime.
Picture with thanks to Greg Haddrick
---
Written: