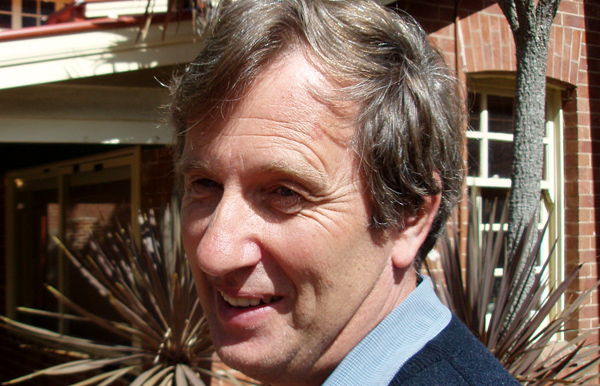 Script Editor: 1988-1989
Story Editor: 1994-1997; 1998
Supervising Story Editor: 1995; 1997
Script Producer: 1999-2002
---
Ray Harding was born in 1949 in New Zealand and completed a Bachelor of Arts at the University of Canterbury in 1971. Then, he completed his Certificate and Diploma of Teaching at the Christchurch Teacher's College.
He began writing for television in 1979. In 1985, he began writing for A Country Practice and the following year, he was appointed as the story editor – a role in which he remained for the next year. During the latter half of the 1980s, Ray also wrote three professionally produced plays – one of which was The Weekenders, which was produced in 1988 on London's West End. Similarly, he wrote three telemovies, which were all produced, including Sisterly Love.
In 1986, he began writing scripts for Neighbours, and then for Home and Away in 1988. When Bevan Lee left the series in 1989, Ray was offered the job of story editor, but turned it down. Over the next six years, he wrote for several Australian series, including Blue Heelers and A Country Practice.
Working with Millennium producer Posie Graeme-Evans, Ray developed Mirror Mirror alongside Greg Haddrick and the series' story editor Anthony Ellis.
In 1994, he moved in-house Home and Away as the story editor, before being joined in the position by Greg Haddrick. Over his seven years in the top job, which was often shared with other story editors, he oversaw storylines, such as Selina's cult experience, Donald and Marilyn's romance and subsequent wedding, as well as that bomb blast, flood and earthquake that all shook the Bay during 1996. He left the series in 1997. He returned as script producer on Home and Away in 1999. During the tenure, he oversaw storylines such as Vinnie's testicular cancer, Justine's wrongful trial for the murder of a baby, the introduction of the Sutherlands and the reintroduction of fan favourite, Morag Bellingham. He left the series in 2001, with his final episode in the role airing in 2002. He remained a writer for a short time after.
When not in-house at Home and Away during the 1990s, Ray was involved in the production of many other series including creating the ITV series, Gregson's Point and Open Country and the Nine Network series, The Coast, as well as becoming the consultant on the Swedish soap, Friends and Enemies and the ABC drama, MDA.
After Home and Away, Ray worked as a script editor on Flipper & Lopaka in 2003
He left the television industry after leaving Home and Away and moved to France. Upon his return to Australia, he accepted a position as a lecturer at Charles Sturt University. He spent ten years teaching scriptwriting, modern theatre and media audience and public opinion. Simultaneously, Ray returned to writing theatre. In 2004, he was a consultant on the TVNZ series, Pet Detectives. In 2012, he completed a Master of Arts in Ancient History at Macquarie University.
Over his time in the industry, Ray won an AWGIE for "Best Television Series Episode" for A Country Practice in 1986, as well as being nominated for many others. He won a Critic's Circle Choice for "Best New Playwright" in 1987 for his play, The Weekenders. He was also nominated for an International Emmy in 1990 for The New Adventures of Skippy.
In recent years, Ray completed a PhD in late Roman and Early Byzantine Theatre at Macquarie University and was made an AM in the New Year's honours list in 2019.
---
Other Credits
A Country Practice
Story Consultant (1985-1987)
Script Editor (1990-1991)
---
Picture with thanks to Bruce Andrews
---
Written: