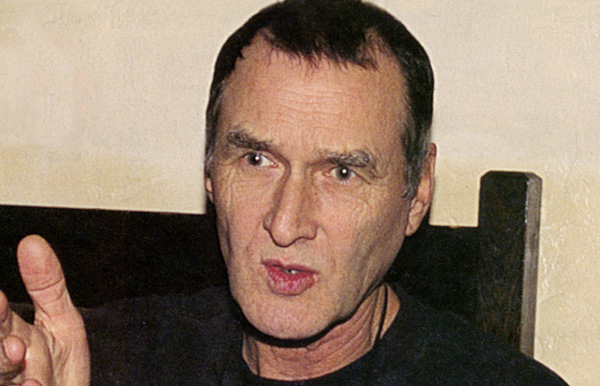 Series Producer: 1994-2002
Consulting Producer: 2002-2003
---
Russell Webb is first credited as an assistant director on the short-lived Australian-German television series, The Outsiders in 1976. Over the next five years, he acted as assistant director on several TV movies including Because He's My Friend, Puzzle and No Room to Run.
In the 1980s, Russell moved up the hierarchy and began directing episodes for serials such as Sons and Daughters, A Country Practice and Neighbours, as well as Home and Away. He also continued on as a director for the Dutch Reg Watson soap, Goede Tijden, Slechte Tijden (loosely translates to Good Times, Bad Times).
After being one of four directors in a rotation on Home and Away for several years, Russell Webb was promoted to the role of series producer in 1994 after Andrew Howie took more of an executive role on. Over his eight years in the chair, Russell guided the show through what many fans refer to as its "golden era" and oversaw many of Summer Bay's biggest moments—including the flood and earthquake of 1996 and the mudslide of 2000, as well as Chloe's rape, Saul Bennett's cult, the controversial relationship between principal Donald Fisher and the much younger Marilyn Chambers and the deaths of Shane Parrish, Michael Ross and Ailsa Stewart.
Speaking during his time on the show, Russell said of his favourite storylines "There are two. The first is the marriage of Fisher and Marilyn. To do that was a tremendous gamble, but the feedback has been fantastic! They have worked out just brilliantly. The other was the relationship between Chloe and Lachie. I think the on-screen chemistry between Kristy Wright and Richard Grieve was excellent. I totally believed the characters were in love."
Russell left the position of series producer in 2002, leaving it in the capable hands of Julie McGauran. He remained with the series as consulting producer. He left the series altogether in 2003. His departure from Home and Away also marked his departure from the television industry.
Russell passed away in November 2017 after a battle with cancer. Former Home and Away stars, Debra Lawrance (Pippa Ross), Tina Thomsen (Finlay Roberts), Laura Vazquez (Sarah Thompson), Melissa George (Angel Parrish) and Rebekah Elmaloglou (Sophie Simpson) paid their respects on Instagram.
---
Directed: