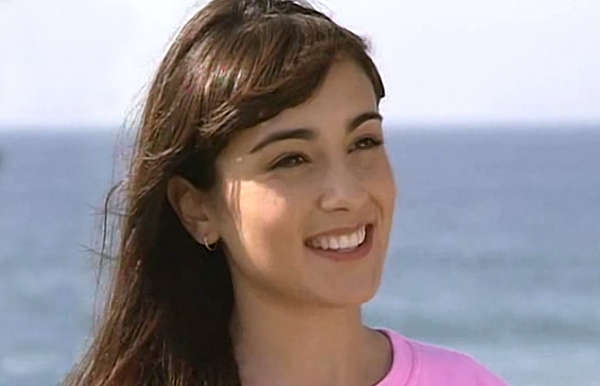 Sarah Thompson (1993-1994; 1995; 2005)
Laura Vazquez
Episodes: 1157-1584; 1661-1665; 4000
Parents: Matthew & Janet Thompson
Marital Status: Tug O'Neale
Occupation: Student
---
Backstory
Sarah, from the foothills a hundred kilometres west of the Bay, lived a sheltered life with her father, Matthew, and is consequently shy with strangers. She's quietly spoken but determined; in fact you'd be surprised at how well this quiet girl stands her ground. Being away from normal teenage influences, Sarah dresses very conservatively … no stretchy lycra for this young lady. But once you get past that shy exterior, there is a warm, loving, and even playful, young girl waiting to break free.
Her mother, Janet, couldn't take the isolation and left 10 years ago before she went crazy, and while she was still young enough to make the break and a new life for herself. This has left Sarah to be brought up solely by her father who, although loving his daughter dearly, has strict, fundamental ideas on how a girl should be brought up. There's no bright lights and pop music for this young lady; it's reading from the circumspect and limited library at home, and farm work to keep her busy. This has never been enough for Sarah who, being intelligent and highly curious, has relied on school support system and window to the outside world. But the local school closed down when Sarah finished Year 10, and Matthew is pleased to have an excuse to keep his daughter at home under his wing.
What Matthew hasn't counted on is his daughter's strong independent streak, and Sarah is determined not to let the chance of a good education pass her by. Although she loves her father and is intensely loyal to him, she acts against his wishes for the first time and makes arrangements to attend Summer Bay High, desperate to avoid being shackled to the farm.
Although reluctant at first, Matthew lets Sarah move to Summer Bay, where she resides with Bobby and Greg at the beach house, and continues with her education at Summer Bay High.
Full profile TBA