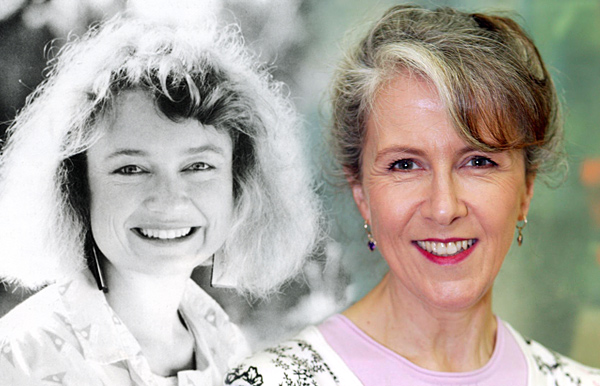 Philippa Fletcher/Ross (née King) (1988-1998; 2000; 2002; 2003; 2005; 2006; 2007; 2008; 2009)
Vanessa Downing (1988-1990), Debra Lawrance (1990-2009)
Episodes: Pilot–2343; 2853–2855; 3281; 3536–3538; 3998–4000; 4122–4125; 4462–4463; 4497–4498; 4577–4589; 4608–4609; 4834–4840
Date of Birth: 30th September 1950
Parents: Bert & Coral King (deceased)
Siblings: Danny King
Marital Status: Tom Fletcher (1973-1990, deceased); Michael Ross (1991-1996, deceased); Ian Routledge (1999-present)
Children: Christopher Fletcher, Dale Ross (deceased), unnamed daughter
Adoptive Children: Sally Fletcher
Step Children: Haydn Ross
Foster Children: Frank Morgan, Carly Morris, Steven Matheson, Lynn Davenport, Bobby (deceased) & Sophie Simpson, Damian Roberts, Finlay Roberts, Jack Wilson, Shannon Reed, Liam Tanner, Tiegan Brook & Justine Welles
Occupation: Former Nurse; Caravan Park Manager
---
Pippa first appeared in the pilot episode when husband Tom lost his job and rather than risk losing their five foster children, Frank, Carly, Steven, Lynn and Sally, they decided to move to Summer Bay.
Buying the caravan Park from Alf Stewart Pippa instantly befriended locals Floss McPhee and Ailsa Hogan but made an enemy of local headmaster Donald Fisher, when she offered a home to local tearaway Bobby Simpson. In the early days the majority of Pippa's storylines revolved around her children or money. With Tom struggling to find a job, Pippa offered to return to work
Pippa and Tom provided a happy, stable home for all their children, with Tom, a caring and loving father, while Pippa is the perfect mother.
The whole family was devastated when Tom suddenly died. Although Pippa seemed to carry on as normal, the death of Tom left her broken hearted.
Michael Ross, after arriving in the Bay, begins to show interest in Pippa, but she feels to guilty about starting a new relationship. But Michael persists and eventually they get married.
Pippa was also devastated by the loss of her second husband. Ian Routledge fell in love with Pippa, and persuades her to go overseas with him. Pippa has left the Bay, with the foster kids under the care of the Nashes.