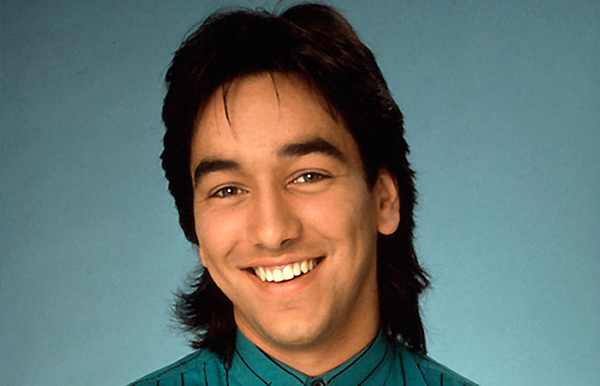 Frank Jonathan Morgan (1988-1989, 1991-1992, 2000, 2002)
Alex Papps, Bradley Pilato (young Frank), Michael Scilusa (young Frank)
Episodes: Pilot–339; 906–924; 2854–2855; 3277–3289
Parents: Les & Helena Morgan
Foster Parents: Tom (deceased) & Pippa Fletcher
Foster Siblings: Carly Morris, Steven Matheson, Lynn Davenport, Sally Fletcher & Bobby Simpson (deceased)
Marital Status: Bobby Simpson (1989, divorced); Roo Stewart (1990-1991, divorced)
Occupation: Student, Shop Assistant, Macklin employee
---
Frank holds the title as the first character ever to appear in Home and Away. His back story was explained by a man from the department as the son of a professional criminal and an alcoholic. It would later be revealed that Frank's main desire while he was growing up, had been to emulate a father he admired and that his petty crimes were what had bought him to the attention of the authorities.Taken in by Tom and Pippa at the age of eight, he became the first in a succession of foster kids taken in by Tom and Pippa.
Attempting to get a job at the Alf's Bottle Shop, he met and was instantly attracted to Roo Stewart. Roo said Frank had been helping her with his homework, so well as giving Frank the job at the bottle shop, he also took him on to help Roo with her schoolwork. However Frank was alwasy slightly thick and so Steven was paid to do it until it got to advanced for Steven and Roo got it 0. He managed to get on the wrong side of Alf though when he realised that Roo had skipped school to be with Frank. With Roo devastated over her father's proposal to Ailsa Frank stayed over to comfort her, falling asleep in her bed. She returned home later and was caught out by her father so snuck out again and returned to bed with Frank but as they were about to go further Roo put a stop to it and they agreed to wait. The next day though Frank got 'the talk' from Tom who had found two sets of headphones in his and Pippa's bed and put two and two together but Frank managed to convince him that nothing had happened.
Roo and Frank had their first major falling out over Roo's treatment of Ailsa and it led to them splitting up and Roo being sent to The City to boarding school. Frank missed her though and eventually told Alf as much only for Alf to admit he missed her too. Heading to the city to find her Frank ran into a punch up with the guy she was seeing. When she returned, unknown to Frank, she was already pregnant but set about winning Frank back and succeeded in getting him into bed. She then engineered for her father to walk in on them together in order to provide her with an alibi for when she came clean about the baby. Alf promptly walked in on them and reacted furiously, sacking Frank only for Ailsa to give him a job. He was shocked to find out that Roo was pregnant and he agreed to marry her.
In the run up to their wedding Frank bought a car but was unaware that it had an almost identical registration to one in which Floss had had a vision of him being killed in a car crash that Bobby caused. He was furious when Bobby trashed the car but delighted when Tom bought him a replacement with a nearly identical registration. Bobby tried to warn him that Roo was taking him for a ride but he refused to listen and kicked her out. On his wedding day Frank was keen to drive his new car to the wedding but Pippa, worried about Floss's premonition persuaded him not to. At the church the ceremony began but when it came to their vows Roo got cold feet and announced she couldn't marry him, before racing off. Frank chased her and heard the news that the baby wasn't his. Devastated he took off in his car and almost ran over Bobby but swerved to avoid her and the car crashed. Frank made a full recovery but despite Bobby declaring her love, admitted he was still in love with Roo. He decided not to get back with her though and agreed to be friends.
After confiding in Tom about how hurt he felt Frank decided he needed some space and decided to move out into the flat above the general store with Lance's cousin Narelle. When Bobby began hanging around with Alan Fisher and then went on a date with Brett Macklin, Frank was jealous and realised he liked her. Bobby cut short her date to go see him and the two kisseed before becoming an item.
He was gutted to be demoted after suspecting Stacey's brother Brett of a robbery at work and more disappointed when Tom was given his job. He soon had more to worry about when Bobby was injured in a burglary and lost her memory, not remembering who he was. He played tapes to her to try and get her to remember and even proposed. When her memory returned she accepted his proposal though they later rowed about her wanting to go to university and she took her engagement ring off. He later won her round by taking her to his childhood home to show her how important marriage was to him and they reunited.
In the build up to their marriage Frank helped Bobby search for her parents, sneaking into the Stewart House at night and reading Martha's old diaries. After finding a "B" they thought Barbara must be Bobby's parents, but when they visited Barbara, Barbara told Bobby she wasn't her mother. Frank and Bobby got married with Bobby's real mother in attendance and Frank was soon faced with the fact that his mother-in-law was in fact Morag Bellingham. Frank had problems writing his vows for his wedding with Bobby and got Steven to write them. However after struggling to say Steven's complicated vows, he decided to use his own words and just said how much he loved Bobby. Immediately after the honeymoon, Bobby was told Morag was her mother after Morag's near-fatal plane crash. After their honeymoon, Morag announced at a party that Fisher was Bobby's father.
When Dodge firebombed Celia's store, an unidentifiable body was found and many suspsected it was Frank. However, Frank turned up at in the caravan park and it was later revealed to be flat mate Philip, who had returned to the flat after his car had broken down.
After moving in with Fisher, they're relationship began to slowly break down. Bobby embarrassed Frank and Tom in front of important client and Frank soon revealed that he still had feelings for Roo. With the breakdown of his marriage, he decided to leave Summer Bay, leaving Sally upset. Celia however was pleased to see the back of him after messing so much with two of her nieces. A couple of days later, Roo left Summer Bay to come and start life afresh with Frank. At some point in the subsequent two years ago, Frank and Roo split up.
In 1991, Frank returned to the Bay to see Bobby and became aware of her marrying Greg. He asked her to marry him. Bobby thought about it and decided to marry him, to the atonishment of the residents, including Ailsa and Fisher, who were quite annoyed with Frank. When he discovered she changed her mind not to marry him, he left the Bay. Frank returned to the Bay in 2000 for Sally's wedding and for the sesquicentenary in 2002.