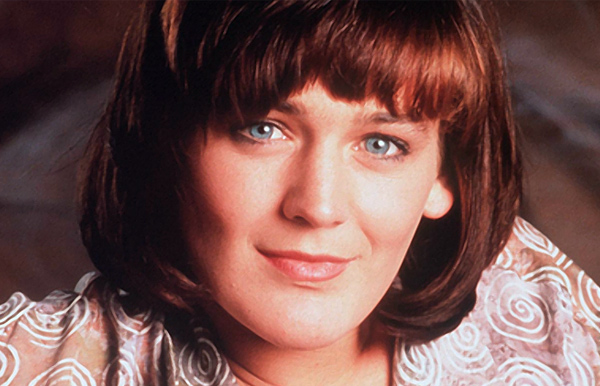 Roberta Simpson/Morgan/Marshall (1988-1993; 1995)
Nicolle Dickson
Episodes: Pilot–1304; 1709–1710
Date of Birth: December 1970
Date of Death: 19th August 1993
Parents: Donald Fisher & Morag Bellingham
Adoptive Parents: Al & Doris Simpson (deceased)
Foster Parents: Tom (deceased) & Pippa Fletcher
Siblings: Alan (deceased), Rebecca, Oscar (deceased) & Byron Fisher (deceased) (all half)
Adoptive Siblings: Sophie Simpson
Foster Siblings: Frank Morgan, Carly Morris, Steven Matheson, Lynn Davenport, Sally Fletcher & Christopher Fletcher
Marital Status: Frank Morgan (1989, divorced); Geoff Lime (1990, engaged); Greg Marshall (1992-1993)
Step Children: Sam Marshall
Occupation: Student; The Bayside Diner co-owner
---
Bobby Simpson was first seen in the pilot episode of home and away when Neville and Floss were revealed to have been hiding her in one of the vans. Their attempt to keep her hidden from Alf and The Fletchers though, saw her accidentally knock little Sally over and be chased by Tom and Frank and arrested at Fisher's behest for allegedly burgling his house. She later ran into The Fletcher girls at the beach and held them responsible for her arrest and was later held responsible for a van going on fire at the caravan park. Despite everything pippa offered her a van to stay in and after finding out from Steven that all The Fletchers were fostered, Bobby accepted the offer. Carly though was unhappy at having Bobby near the family and a physical fight broke out just as 'the man from the department' came to assess the Fletcher's. Devastated that she might be responsible for splitting the family, Bobby made the trek to the city and appealed to the man from the department to keep the family together. He was so impressed that he not only agreed but also suggested the Fletchers take Bobby in too. The episode ended with Bobby becoming the latest member of the Fletcher family, much to the fury of Fisher, who hated her with a passion.
Bobby Simpson was born in Summer Bay in 1971, an illegitimate daughter of Morag Bellingham and Donald Fisher. Morag kept her pregnancy secret, even from Bobby's father and her husband. Al and Doris Simpson adopted her child. When Bobby was two, the Simpsons moved to the city, and Al got involved in a world of petty crime and drink. When Bobby reached ten, Al was now a violent alcoholic; he was caught by the police and received a sentence of seven years.
Doris returned to Summer Bay with Bobby to stay with her parents. Bobby was a wild and wilful child; she soon alienated her grandfather. She hated his rigid rules when she became more badly behaved.
The rebellious Bobby soon made her mark on Summer Bay. Despite being bright, she was a poor student at school. Fisher could not stand her and he eventually got her expelled. At the age of fifteen, her mother, Doris, died of cancer, she found herself in the work force without any qualifications. Her grandparents sold their store to Ailsa Hogan and left town, so Bobby had nowhere to live.
Alf took pity on her and found a job in his store and a cheap place to live at the back of the boatshed. Despite this, she had difficulty coping with an authority figure like Alf. It was Ailsa who finally won her confidence.
Soon after the Fletchers moved to the Bay from the city, Pippa asked Bobby to move in with them. She eventually moved in with them. She also set up a Diner with Ailsa.
She fell in love with Frank Morgan, who was one of the Fletchers' foster kids. They got married, but suffered problems after their marriage. Frank later left her to go to New York to see Roo.
She went in search for her parents but gave up after a while as she had to put up with the consequences of a leak; Alison revealed her mother to the newspaper.
Morag turned up at Bobby's wedding without her knowledge. Later on, Morag was in hospital and Alf revealed to Bobby the truth: Morag is her mother. Bobby was full of anger and annoyed her in hospital and after her release from hospital.
She later discovered the identity of her father and they both got close.
She became pregnant, but suffered a miscarriage.
In 1991, she fostered a kid, Sam Nicholls. When his father turned up to see his kid, she was panicking; she refused to let him near Sam. She changed later and both Bobby and Greg got close. They got married in 1992 but not before Sam got his finger stuck down a plughole!
In 1993, when there was a fair being held, Adam wanted to take Bobby and Luke out for a trip on his boat. The boat hit a log on the water and everyone went into the water.
When Bobby was found, attempts were made to save her, but she was in a coma. A week or so later, Greg had to face switching off the machine.
When Ailsa was going through a bad patch in 1995, believing that her husband was after her, Bobby reappeared on the fridge door as a ghost! She tried to make her see sense that Alf cared about her.