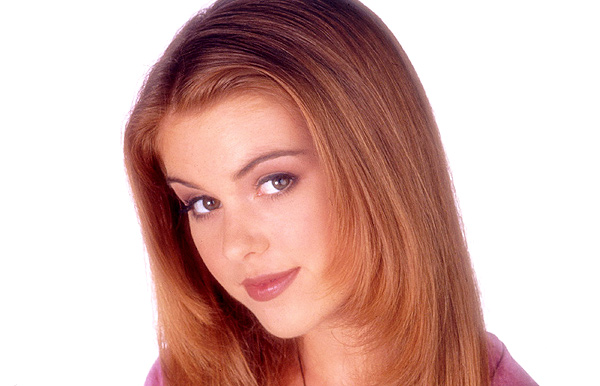 Shannon Reed (1994-1997)
Isla Fisher; Ashley Murray (young Shannon, 1996)
Episodes: 1555–2213
Birth Name: Shannon Jones
Parents: Katherine Walker
Adoptive Parents: Elizabeth Reed
Foster Parents: Michael & Pippa Ross
Adoptive Siblings: Curtis Reed
Foster Siblings: Sally Fletcher, Christopher Fletcher, Sam Marshall, Jack Wilson & Damian Roberts
Occupation: Student; Writer
---
Flame-haired Shannon Reed is the champion of all good causes in Summer Bay and beyond. She and her brother, Curtis, arrived in Summer Bay in 1994. They were actually an item, which shocked the community until it was later revealed that they were only adopted brother and sister.
Shannon has grown up fast due to the traumas she has suffered: anorexia and a lesbian crush, to name a few.
Soon after her arrival in the Bay, she split with Curtis, and moved onto Eric, a violent keep-fit instructor.
She later developed a major crush on Shane, with dire consequences.
When Shannon went to a drop in centre with Damien, she met Alex, who tried to win her. He was an artist. They were together, but the age gap proved too much.
A lady politican arrived in the Bay who lied she had an affair with Fisher. She later revealed to Shannon that she is her real mother.
Mandy's brother, Geoff, arrived in the Bay. He was staying briefly as he was a sailor. Shannon had a great time and on his last day, they put on a 'wedding'.
She attended university and got involved in a relationship with a grunge, Kye Lyons. Despite the opposition from Pippa and others, she continued seeing him and she even moved out to live with him. It was only when he knocked Pippa out that she left him.
Shannon was best friends with Selina, whom she missed on her departure. She later left for Paris, around 1998.