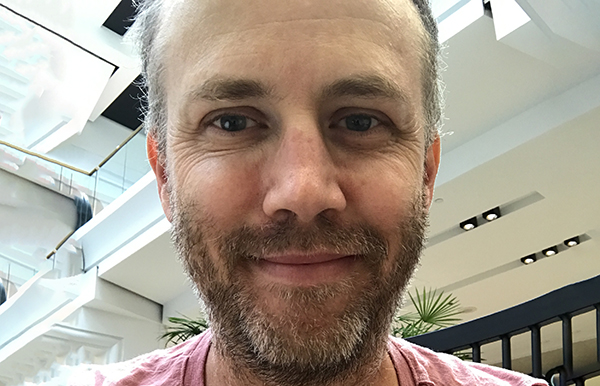 Script Editor: 2009
Associate Script Producer: 2010-2011
Script Producer: 2010-2011
Associate Story Producer: 2012

---
Stephen Vagg completed a Bachelor of Laws at the University of Queensland and began working as the Clarke and Kann law firm, before going to AFTRS in 1999 to complete a Master of Arts, majoring in Screenwriting. After completing his degree in 2001, he joined the in-house story department of McLeod's Daughters as a researcher, and then Young Lions as a trainee script editor.
Over the next decade, Stephen wrote several plays, including All My Friends Are Leaving Brisbane, Dirty Caff, and Friday Night Drinks which were published as part of the three-play collection Quarter Life Crisis. His other plays include Nerd Formal, Rebel Tour, Trivia and Sidekicks.
In 2007, he wrote the screenplay for the romantic comedy film, All My Friends Are Leaving Brisbane, which is based on his 2000 stage play. In 2010, many of the same cast and crew worked on a second (unrelated) film in the same genre, Jucy.
In August 2008, Stephen joined the in-house story department of Home and Away, initially as a script editor, but he eventually worked his way through the ranks and became associate script producer, second-in-command to James Walker. In his time, he did the final edits of the development of the Penn Graham mystery as well as the returns of Marilyn and Roo.
In late 2010, he and Belinda Johns took over as script producers to bridge a gap between James Walker's departure and Jason Daniel's arrival. Their first episode aired on 22nd November 2010 (Ep#5211) and their final episode aired on 4th February 2011 (Ep#5225). During his and Belinda's tenure, they oversaw John and Gina's wedding (which series producer, Cameron Welsh won an AWGIE for writing), Alf's arrest for Penn's murder, Nicole's pregnancy and the start of the Ruby/Romeo/Indi love triangle.
After leaving the series, he became a freelancer and continued writing, and occasionally script editing, for Home and Away, as well as writing for Neighbours and script editing the never-to-be-seen second season of Tricky Business.
In January 2013, he was hired as the supervising script editor on Neighbours, and nine months later, he was promoted to story producer, overseeing all the story development for the series. Over his time, he oversaw the Lauren/Brad/Terese love triangle, as well as the tornado, the hot air balloon crash and the hotel explosion.
Stephen is an AWGIE award winner. In 2014, he won Best Script for a Television Serial for Ep#6857 of Neighbours. Stephen finished up in the role of story producer in April 2017 after more than three years in the role.
Away from the screen, in 2010 Stephen published the first full-length biography of the Australian actor Rod Taylor, titled Rod Taylor: An Aussie in Hollywood. The book was formed the basis of the documentary film Rod Taylor: Pulling No Punches which was released in 2016.
Picture with thanks to Stephen Vagg
---
---
Written: