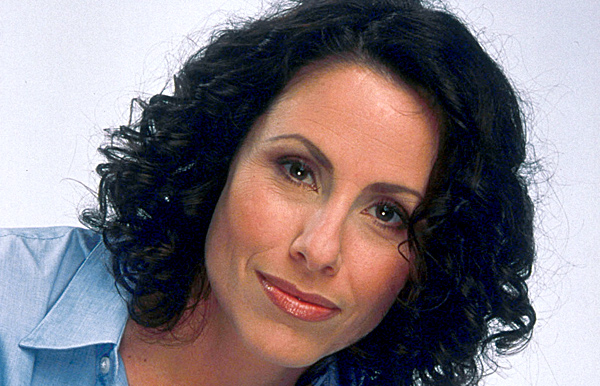 Michelle Sutherland (2000-2002; 2003; 2004; 2009)
Paula Forrest
Episodes: 2856–3420; 3432–3433; 3623–3633; 3697–3703; 3718–3725; 3749–3759; 3773–3775; 3789–3790; 3806–3807; 4972–4973
Parents: Geoff & Avril Webb
Siblings: Kerry Webb
Marital Status: Rhys Sutherland (1982-2003, divorced); David Callahan (2003-2004, engaged)
Children: Dani, Kirsty & Joe Sutherland (deceased) and Laura de Groot; Jade Sutherland (legal child)
Foster Children: Brodie Hanson
Occupation: Counsellor
---
Shelley arrived in the Bay with husband Rhys and her three children when they bought the Caravan Park from Pippa. On leaving the city to move to Summer Bay, Shelley had told her family that she would be giving up her career in social work to spend more time with them. However, this did not last long, and soon after moving to the bay Shelley landed herself a job as the main counsellor at the Sarah McKay Drop in Centre, where she soon began to return to her old ways of helping other lost kids. Her return to work initially caused problems between her and husband Rhys when it was revealed that her work had in the past, caused the still birth of a son. They managed to work through their differences though with Rhys accepting Shelley's job and even allowing one drop in kid, Brodie Hanson, to move in with them and become one of the family.
Most of Shelley's storylines revolved around the drop in centre and her children. One of the toughest times that Shelley went thorough was when she discovered that her eldest daughter Dani had been sexually abused, by Kane Phillips, a boy Shelley had tried to help. The rape eventually resulted in a court case where she had to watch Kane go free and suffer an angry Rhys blame her for bringing Kane into their lives.
Shelley had further problems when daughter Jade suffered an eating disorder and Kirsty began a rebellion, even sneaking onto the Mirigani boat cruise when she was grounded. The boat was caught in a storm though and sank with both Shelley and Kirsty lost in the bush and having their lives saved by none other than Kane Phillips. Kirsty went on to have an affair with him and even ran away with him before he decided to dump her in order to let her save her relationship with her family.
Shelley had yet more heartache on the cards though when she discovered that Rhys had previously had an affair with Angela Russell, around the time that she was pregnant with the twins. Since Angela had returned to the bay as a teacher, matters have become worse, since she discovered (by listening to a tape recording) that Dylan, Angela's son, was also Rhys' son. This tore Shelley and Rhys apart and she decided to leave her family and move to the city.
Off screen we heard that Shelley had a new partner David and we saw a glimpse into her life in The City when Kirsty, having faked a pregnancy and miscarriage, ran away to Shelley's house. Kirsty eventually returned to Kane after becoming pregnant for real but her pregnancy suffered a fatal blow when she was diagnosed with kidney problems and needed a transplant. Shelley was matched as a potential donor but partner David had an irrational fear of scars and Shelley faced losing him if she went ahead with the operation. Eventually she chose her daughter and David promptly left her.
With this coming on the back of the discovery that daughter Jade had been involved in a mix up at birth and wasn't actually their biological daughter, Rhys and Shelley began to spend an increasing amount of time together before eventually reuniting as a couple. Shelley returned to The Bay once more for Noah Lawson's funeral where thanks to his widow Hayley, she was reconciled with her daughters, who had taken the side of Rhys's partner Beth, during their split. As far as we know Shelley remains in the City with Rhys.
Shelley returned to the bay briefly in 2009 after Miles called her following Kirsty's miscarriage. She met her grandson Oliver for the first time and reconciled with her daughter. Kirsty later decides to go and live with Rhys & Shelley, and Shelley takes both her and Oliver back to the city.