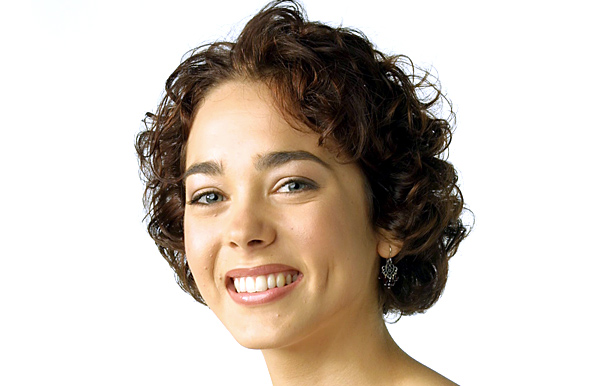 Brodie Hanson (2000-2002; 2004)
Susie Rugg
Episodes: 2879–3404; 3659–3675
Parents: Jan Hanson
Foster Parents: Rhys & Shelley Sutherland
Siblings: JT Hanson
Foster Siblings: Dani, Kirsty & Jade Sutherland
Marital Status: Alex Poulos (engaged, 2004-2007)
---
Brodie Hanson came to the Bay after being abused by her jealous mother. Finding her way to the drop in centre she met Shelley Sutherland who then took her under her wing and let her stay at her house. Her arrival caused a stir in Mitch McColl and Hayley Smith's relationship and the two soon split up and Mitch became Brodie's first boyfriend in the bay. Their relationship was quite sweet for a while, until he left the bay for New Zealand leaving Brodie behind.
Soon after, Brodie's brother JT then arrived in the bay and was responsible for an attack on Hayley. He attempted to trap Brodie into stealing money for him but he was found out and eventually JT was charged for his attack on Hayley. Soon after this Brodie began to have trouble at school. Thanks to her mother, she did not have much in the way of education and had the threat of being dropped a year looming over her.
Her troubles worsened when Alex Poulos (Danny Raco) ran her over whilst she was on her bike leaving her with brain damage which lasted a few episodes. It was then she realised her feelings for Alex and after he eventually realised he liked her too, they got together. The relationship didn't last though and Brodie moved onto her next boyfriend, Alex's best friend, Miles.
Alex though, remained jealous of her relationship with Miles and on the night of the year 11 formal, there was a car crash, in which Alex was driving and Miles was killed. It took Brodie a long time to forgive Alex for his part in Miles's death but she was helped by Miles's relatives pointing out that Alex was genuinely devastated and they began rebuilding their friendship.
Brodie's first attempt at moving on after Miles was with a nerdy boy, Ethan from school but this proved shortlived. She then found Mav, who made her see the wonders in life, and made her realise that there was much more to life than just the education you receive in school. However she soon ended it with Mav after he left to go travelling and she returned to the newly caring Alex.
Brodie though had itchy feet and revealed that she wished to leave the Bay to travel the world. This left both Alex and Dani upset, and Shelley feeling as though it was her fault.
Brodie returned to the bay in 2004 after receiving a letter from Alex, telling her that he was single. In the space between the letter arriving and Brodie's return though, he had reunited with girlfriend Hayley but he failed to tell Brodie this, despite her declaring her love for him and telling him she wanted to marry him. Hayley was initially delighted to see Brodie, until she began explaining that Alex's split with Hayley was the reason she was back in the bay and that she wanted to marry him. Hayley made her excuses and left, confronting Alex at the first opportunity. He told her he simply didn't want to hurt Brodie's feelings but failed to tell her at the next opportunity and not only failed to stop her kissing him but also responded. When Hayley later ran into Brodie and realised that Alex hadn't told her, Hayley broke the news herself only for Brodie to admit that he had just kissed her. Both girls finally caught up with him in the Diner and Brodie publicly humilated him and slapped him and Hayley followed up by pouring a drink over his head.
After some gentle pushing from Leah, Alex and Hayley reunited but when Alex broke the news to Brodie, he asked her not to leave and the two began seeing each other behind Hayley's back. Irene was the first to catch onto Alex and Brodie's relationship and warned Brodie to come clean to Hayley but despite several attempts, an overly friendly Hayley refused to let her say her piece.
The truth was finally revealed when Hayley spotted Alex and Brodie kissing in Yabbie Creek and though she initially left town for a few days, she soon returned to have it out with Brodie. When Hayley left without seeing Brodie's point of view Brodie jumped in the car with her and the two argued as Hayley drove and she crashed the car into a tree. Whilst Brodie was relatively unhurt, Hayley was seriously injured and Brodie bore the brunt of the town's anger. She and Alex decided they could no longer stay in the Bay and left to travel the world together.