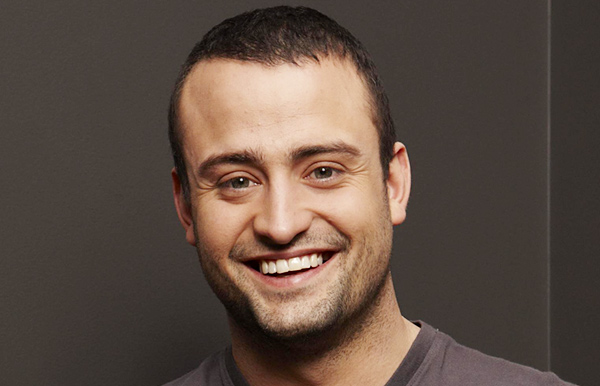 William Smith (1998-2002; 2003; 2004; 2005)
Zac Drayson; Reece Stewart (Young Will, 2000)
Episodes: 2320–3215; 3358; 3453; 3595–3596; 3764–3774; 4000; 4060–4062
Parents: Ken & Eve Smith
Foster Parent: Irene Roberts
Siblings: Hayley & Nick Smith
Marital Status: Gypsy Nash (2002-present)
Children: Lily Smith
Adoptive Children: Rachel McGregor
Occupation: Student; Deck Hand
---
Will had been hit by his mother years ago, and his father was an alcoholic. Will's mother was later arrested and the DOCS placed him and two siblings in separate foster homes. He was then shoved from one home to another several times. He decided enough was enough, and took control of his life.
Will was concerned with reuniting his family together, and getting a decent life together for him in Summer Bay. Over the years, he has become thick skinned and developed a tough attitude towards life.
He came to Summer Bay to look for security and from what he heard, Summer Bay is a friendly place where people look out for each other.
When he arrived in Irene's house, he told her that Damien is a friend of his and that he said he could stay at the beach house. He then stirred up trouble there; he tried to make incidents appear as if Joey and Chloe hated Irene, and vice versa. Arguments were caused, and Irene was getting suspicious.
Irene rang Damien; Will has lied to her. Will caused trouble so that he could create more room for his other siblings. Unfortunately, he could not get places for them and had to live without them for a while.
Will went out with Gypsy for a while.
Will had a nasty brush with the law when one of the shopkeepers in the mall accused him of attacking her, but it was not true and he was eventually cleared.
It was only a year or so when his sister, Hayley, arrived looking for him; her arrival caused jealousy from Gypsy, who did not know she was his sister.
Will and Hayley are happy to be back together, but their bond was threatened when their father, Ken, turned up to see them. Hayley was delighted to see him, but Will far from happy. Ken left for the city, and Will was feeling much better about their family situation.
Will tries to concentrate on his studies. However, he is not doing well and keeps getting into trouble; he took a motorbike and ran over the flower bed in the school grounds. He was given community service.
Will saw his brother, Nick, who was on the run from drug dealers. Will tried to protect him.
Irene has often wondered how could she get Will to knuckle down – she could be wondering forever as Will just wants to be himself!
He was annoyed when his father, Ken turned up again. No matter how hard Ken tried to make peace with his son, Will never forgave him for a long time as he was sure he would return to drinking again.
Time went on and he finally forgave his father. He was devastated when Ken died under a car; he felt guilty for causing his death.