Home and Away Spoilers – Tane threatens Nikau and Bella's happy ending
Next week on Home and Away in the UK, as Bella prepares to say goodbye, is Tane about to ruin her and Nikau's chance of a happily ever after?
After his surprise reunion with ex-girlfriend Bella (Courtney Miller) last week, Nikau (Kawakawa Fox-Reo) has resigned himself to the fact that they'll never be more than friends.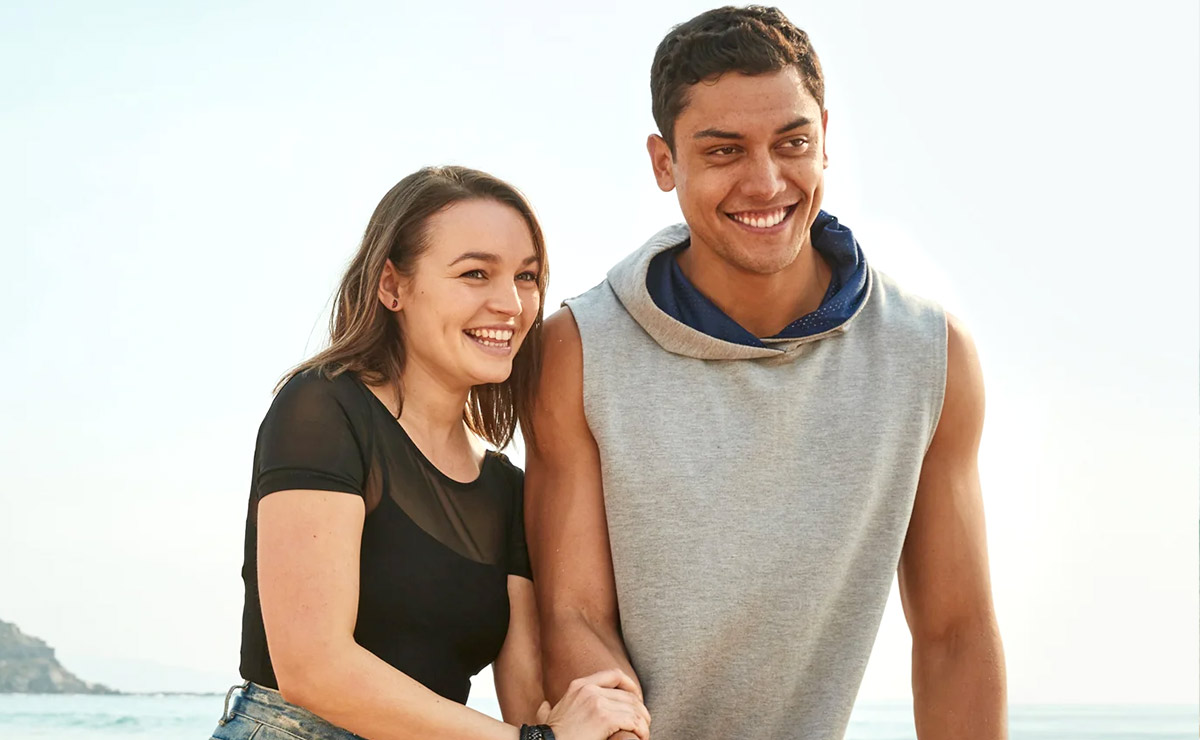 Bella's currently on a flying visit from New York to meet Isabella, Dean (Patrick O'Connor) and Ziggy's (Sophie Dillman) 4-week-old daughter.
While Bella initially assured Nikau that his dumping her was the best thing that could have happened to her, she eventually dropped the facade and admitted that she wanted answers.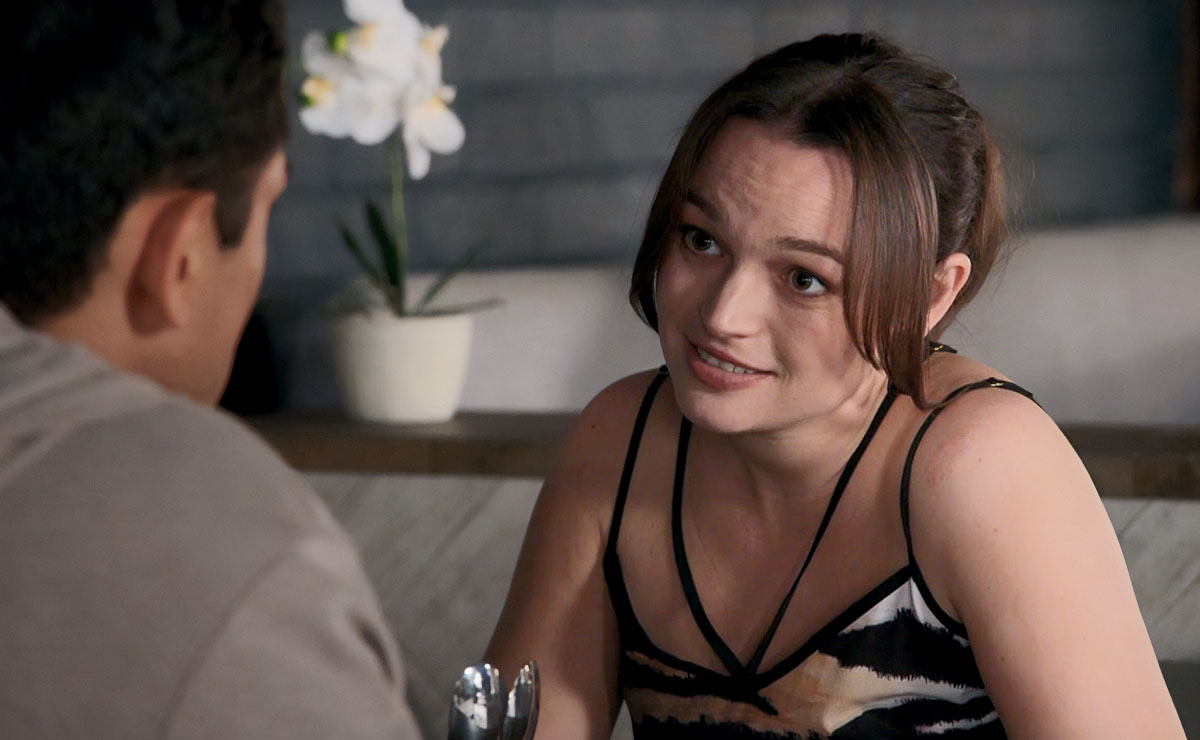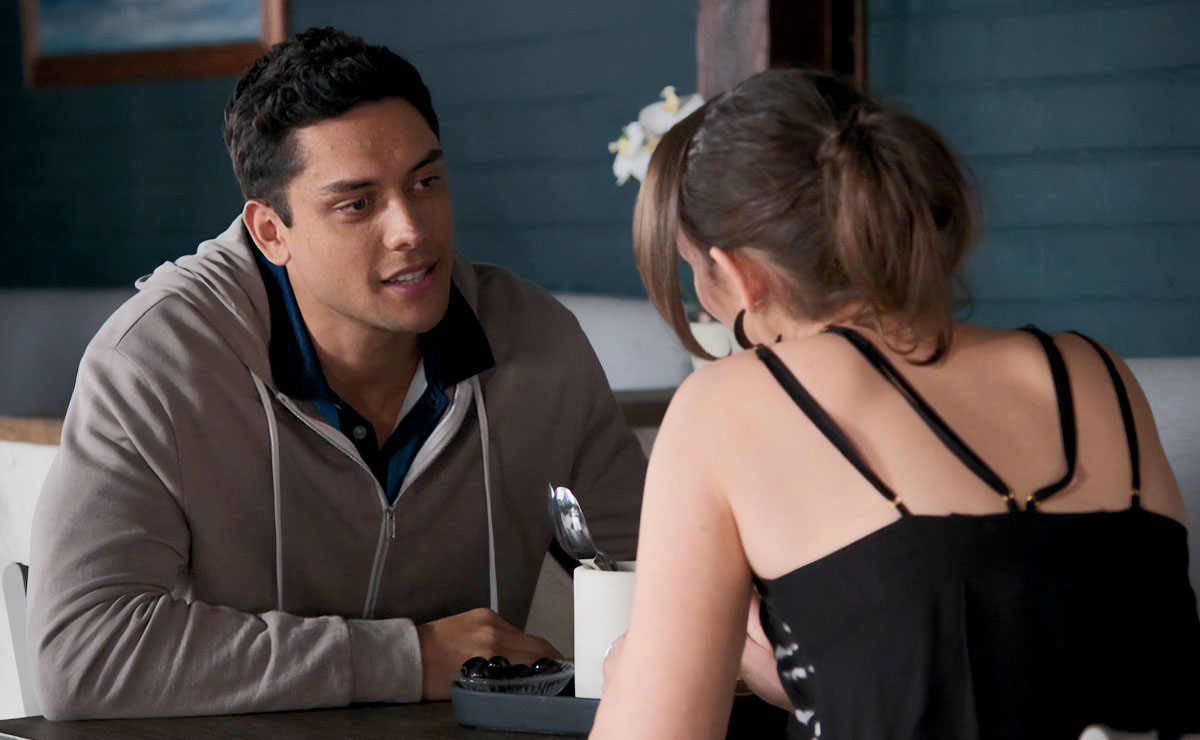 Nik was happy to finally have the chance to explain to Bella that he'd ended their relationship for her own protection, with the Paratas and their loved ones coming under threat from the bikies.
Asked why he didn't contact her once it was all over, Nik explained that he didn't want to take everything away from her.
Whilst the pair wondered if there was any way forward, Bella conceded that she'd now moved on with her life.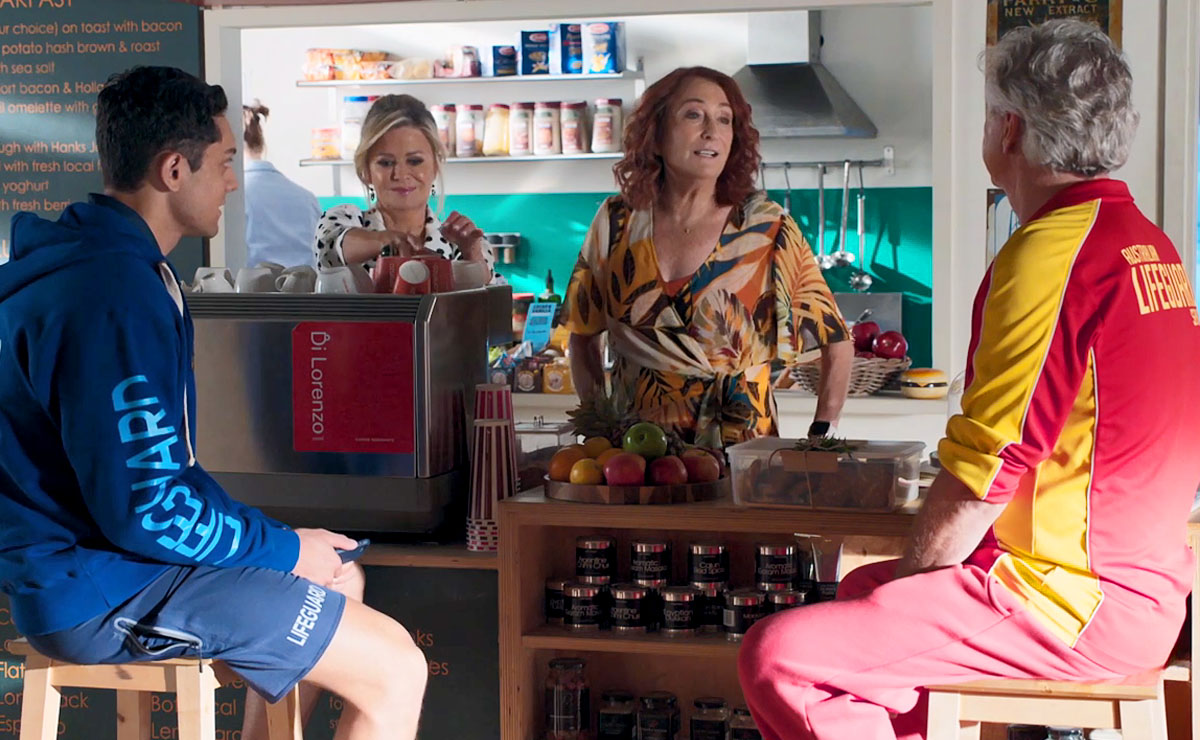 Next week, as Bella's return to the US draws near, Irene (Lynne McGranger) is hoping to organise a big sendoff, as she was out of town when Bella left last time round.
She extends an invite to John (Shane Withington) and Nik when she sees them, and they're both happy to attend.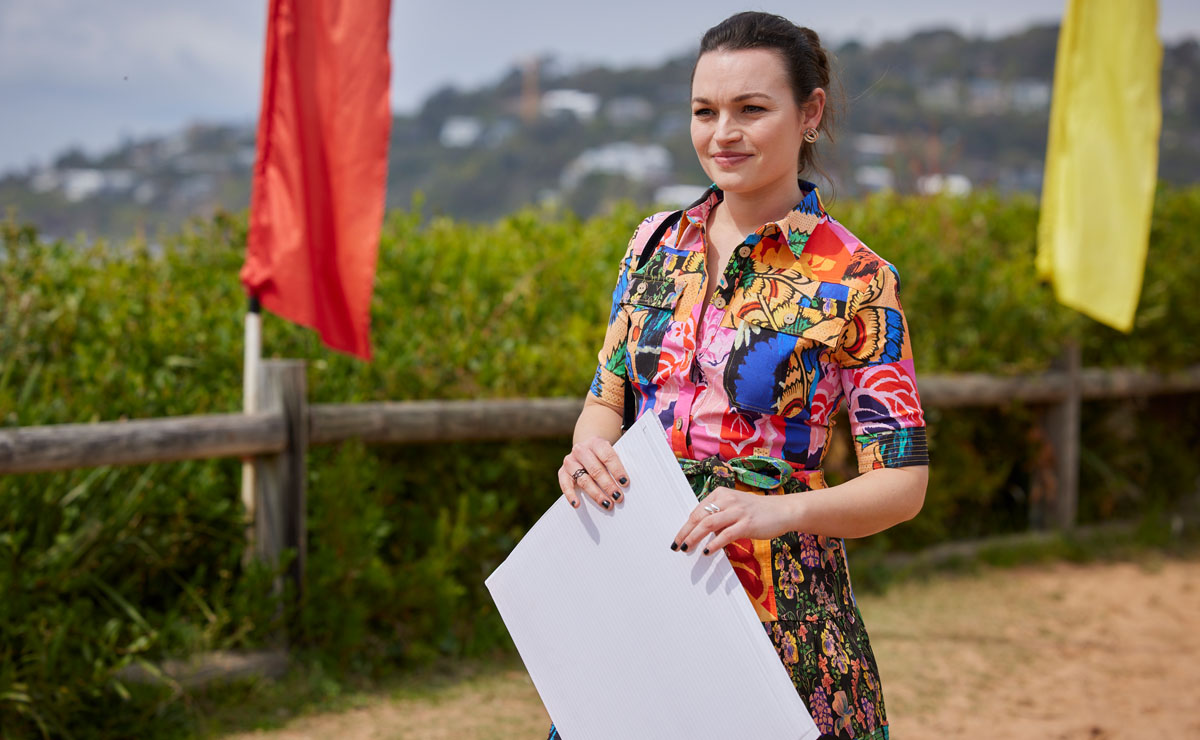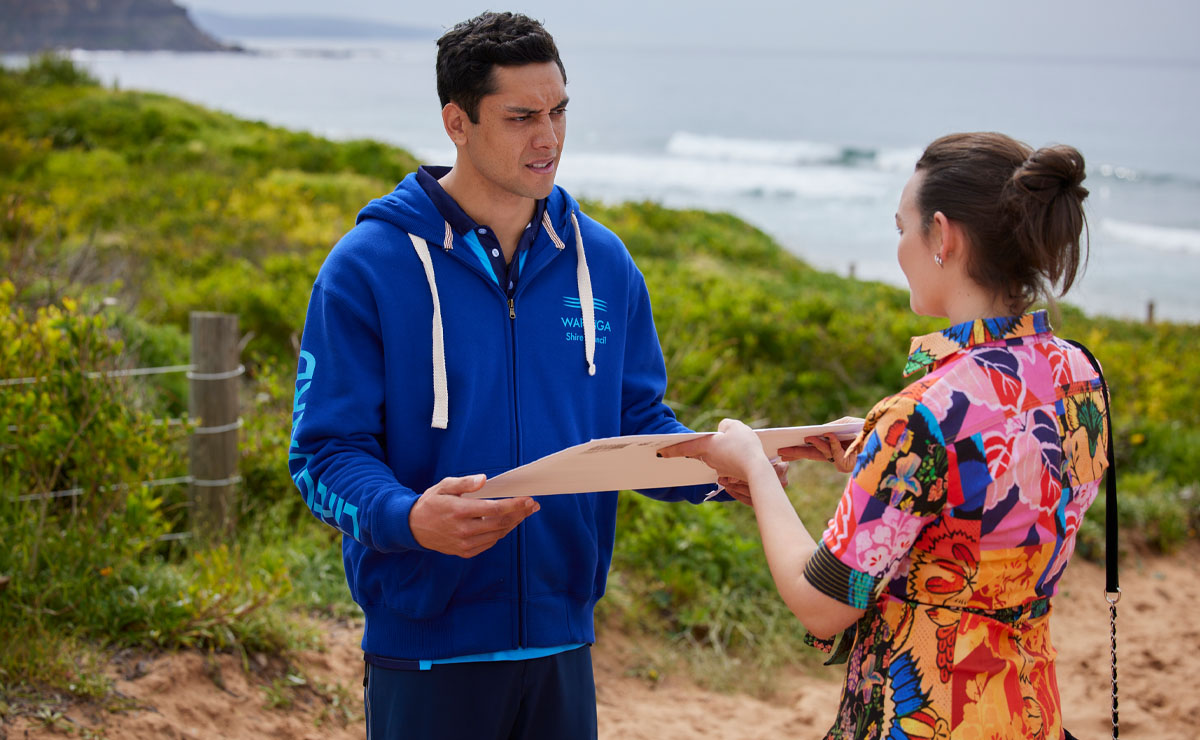 However, Nikau's feelings soon change when he meets up with Bella again. She gives him some photo printouts of him and his family that she'd taken previously, figuring that they would be better off with him.
Whilst Nik is thankful for the gesture, particularly since they include pics of his late uncle Ari (Rob Kipa-Williams), he can't help but feel that this is Bella's attempt to draw a line under their relationship once and for all.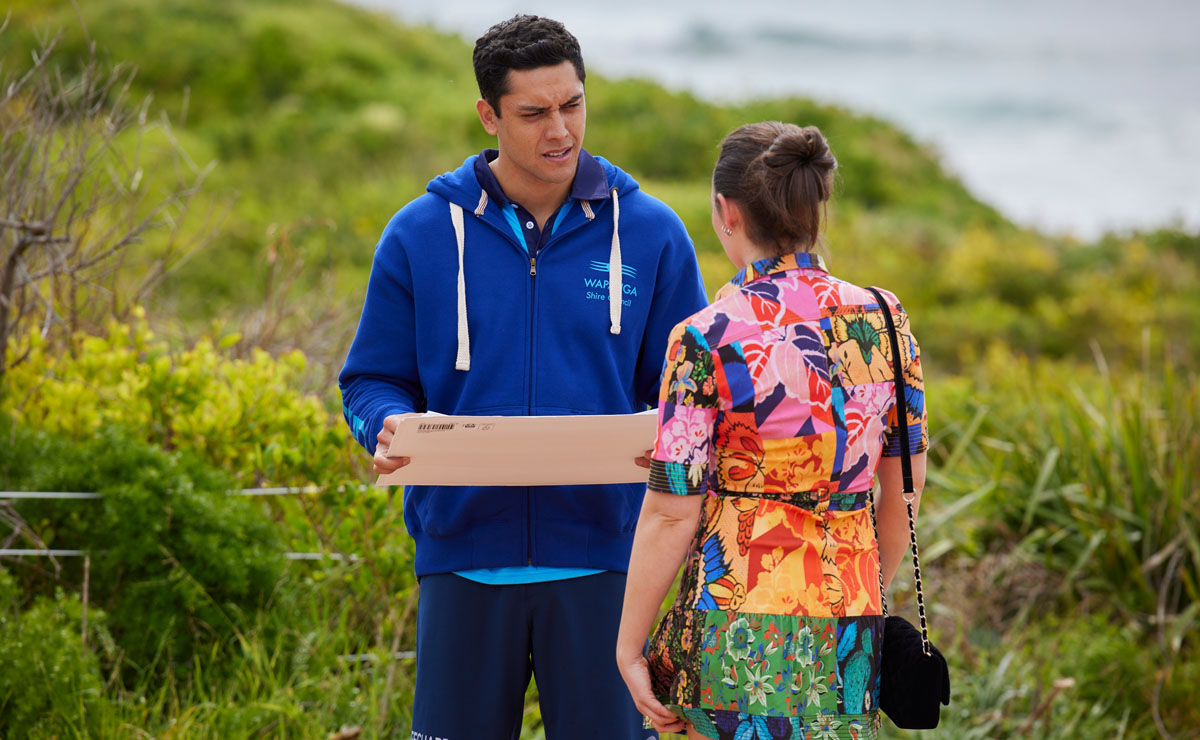 As they talk about the farewell dinner Irene has planned, Bella admits that she's not sure she can even face going herself, before making a swift exit to carry on packing.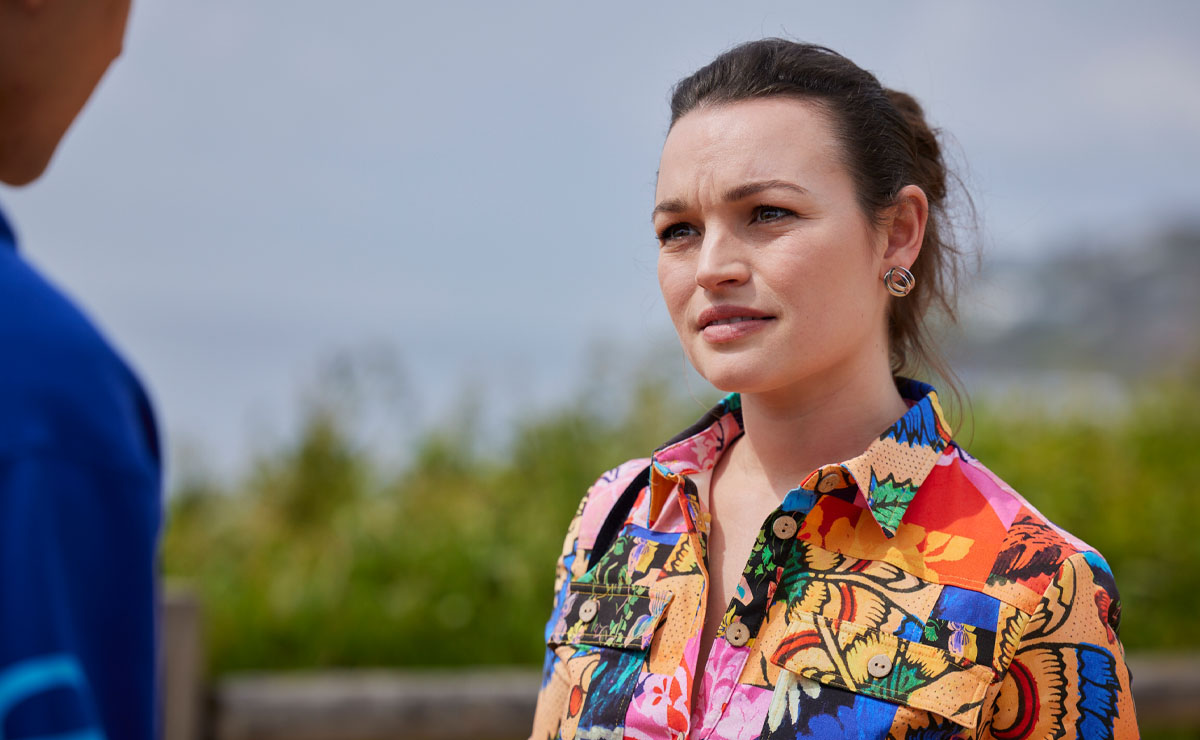 Bella later breaks the news to Irene that she's doesn't feel up to a big shindig, and she admits that she's going to find it hard to say goodbye to everyone all over again.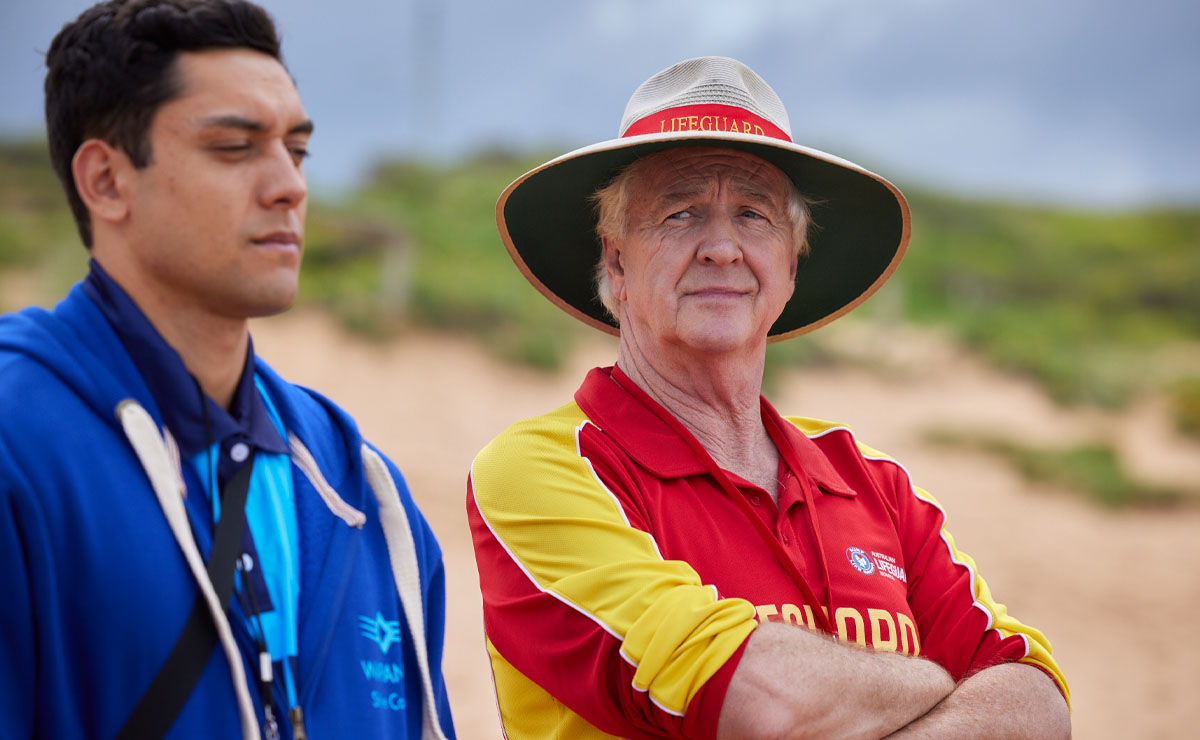 Meanwhile, Nik talks things over with John. As he tells John about the photos, he decides that he isn't going to attend the farewell dinner after all, feeling that Bella wouldn't want him there.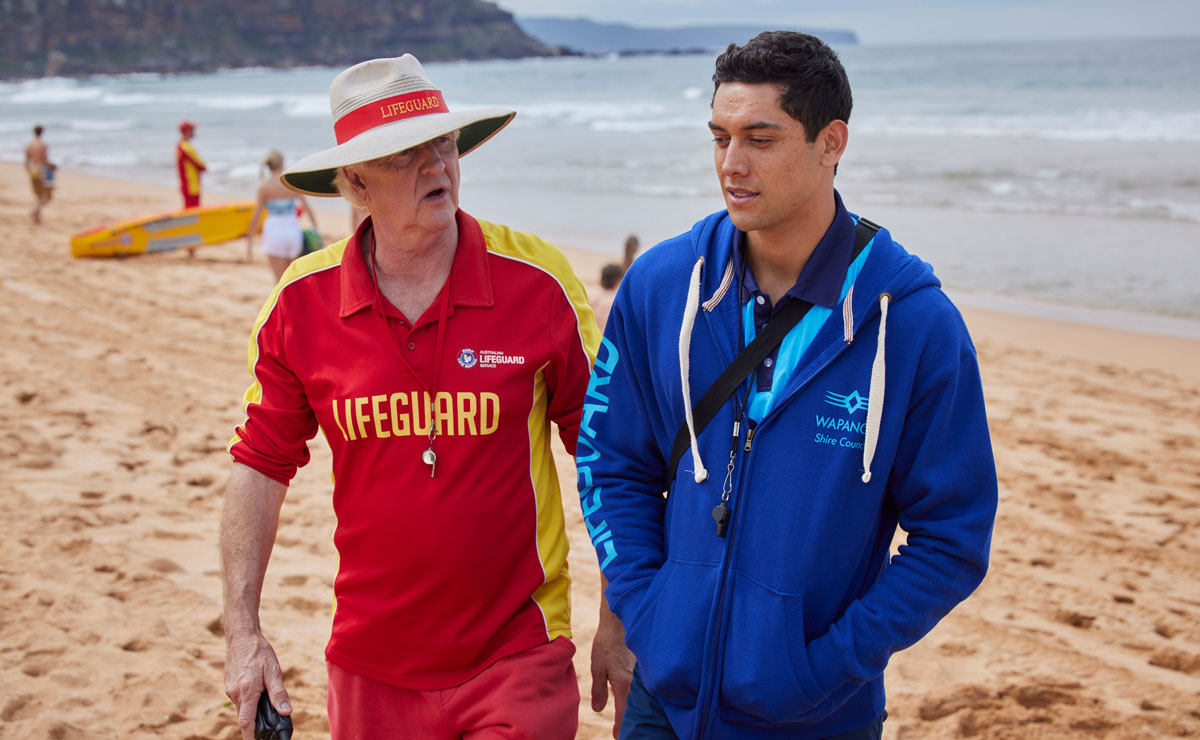 When John later comes across Bella having a low-key farewell drink with Irene and Marilyn (Emily Symons) at the diner, he makes a quip about how Nik got her message loud and clear—that she didn't want to spend time with him on her last day, and she's put him firmly in her past.
Bella exclaims that that's not true before rushing out, leaving Irene and Marilyn to roll their eyes at John for his insensitivity… but John has a wry smile on his face that tells us that he knew exactly what he was doing…
Arriving at the Parata house, Bella hears Nik's theory and tells him he couldn't be more wrong, she was avoiding him as she couldn't face saying goodbye to him again!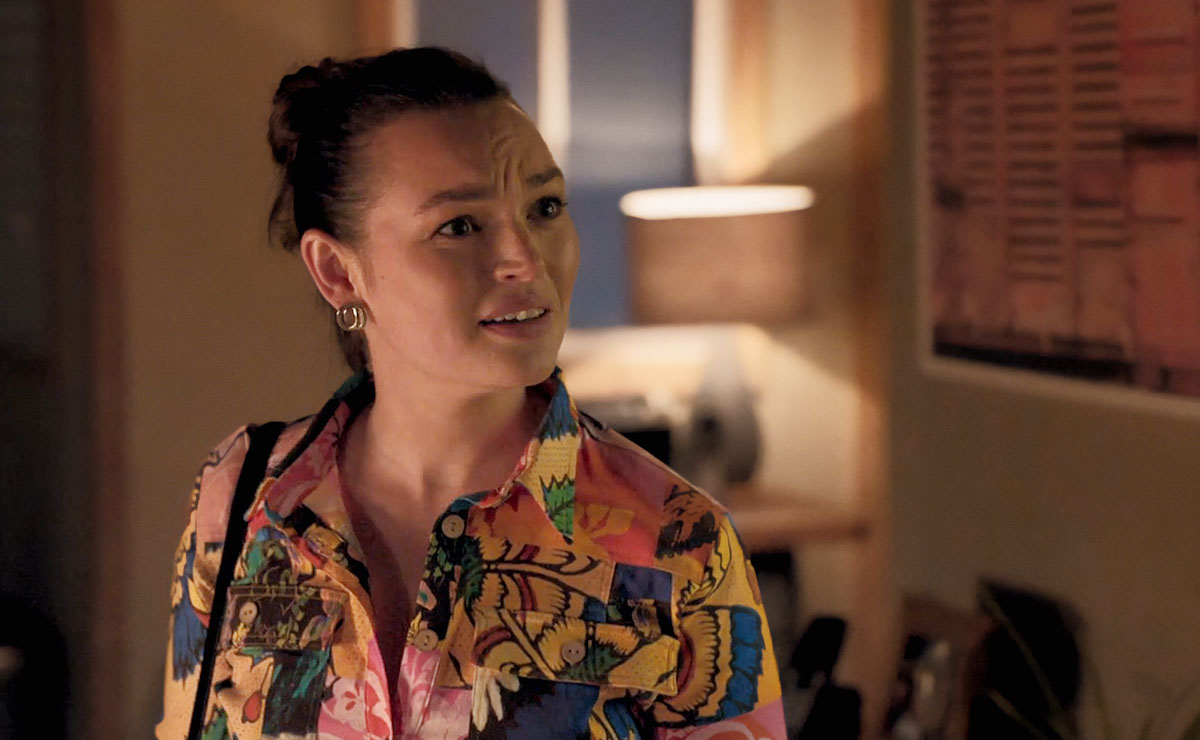 The two fall into each other's arms, spending the night together, and the next morning Nik proposes that he come back to NY with her, as he doesn't want to lose her again.
There's only one problem: Nik will only go with his uncle Tane's (Ethan Browne) blessing.
However, Tane isn't in the mood to hear of his nephew's planned happy-ever-after. After recently being dumped by fiancée Felicity (Jacqui Purvis), he coldly tells Nikau that following a girl to the other side of the world would be a ridiculous idea.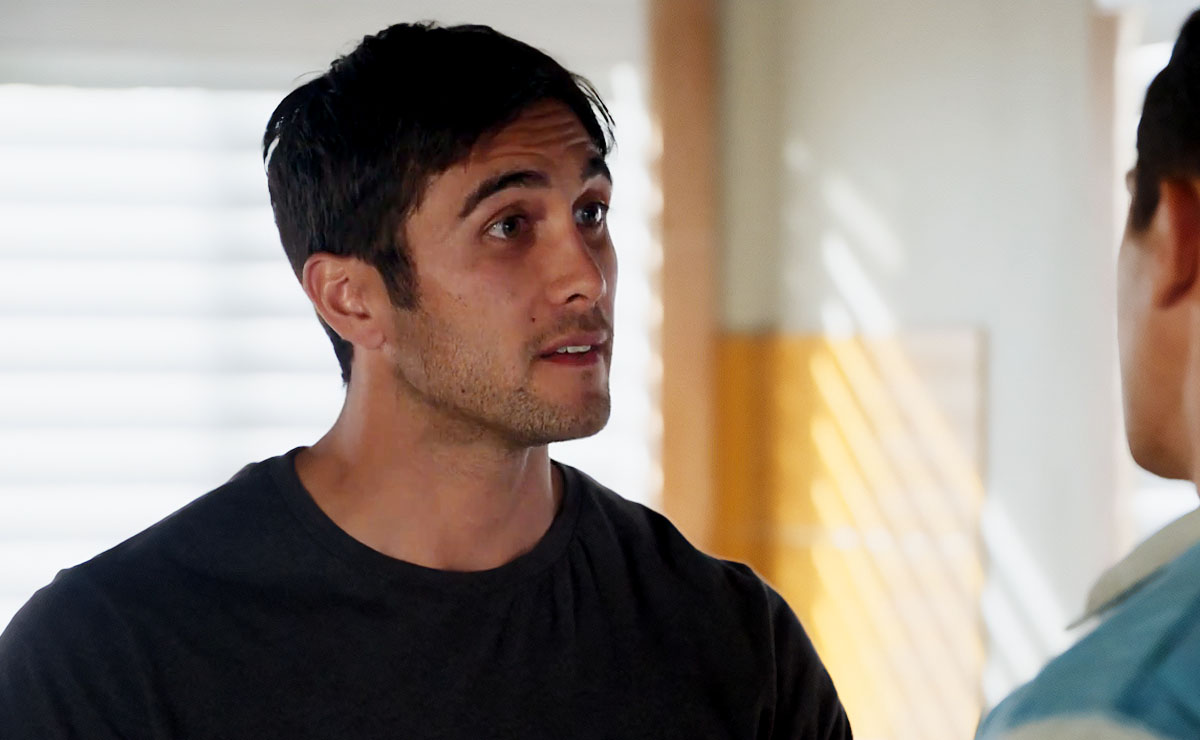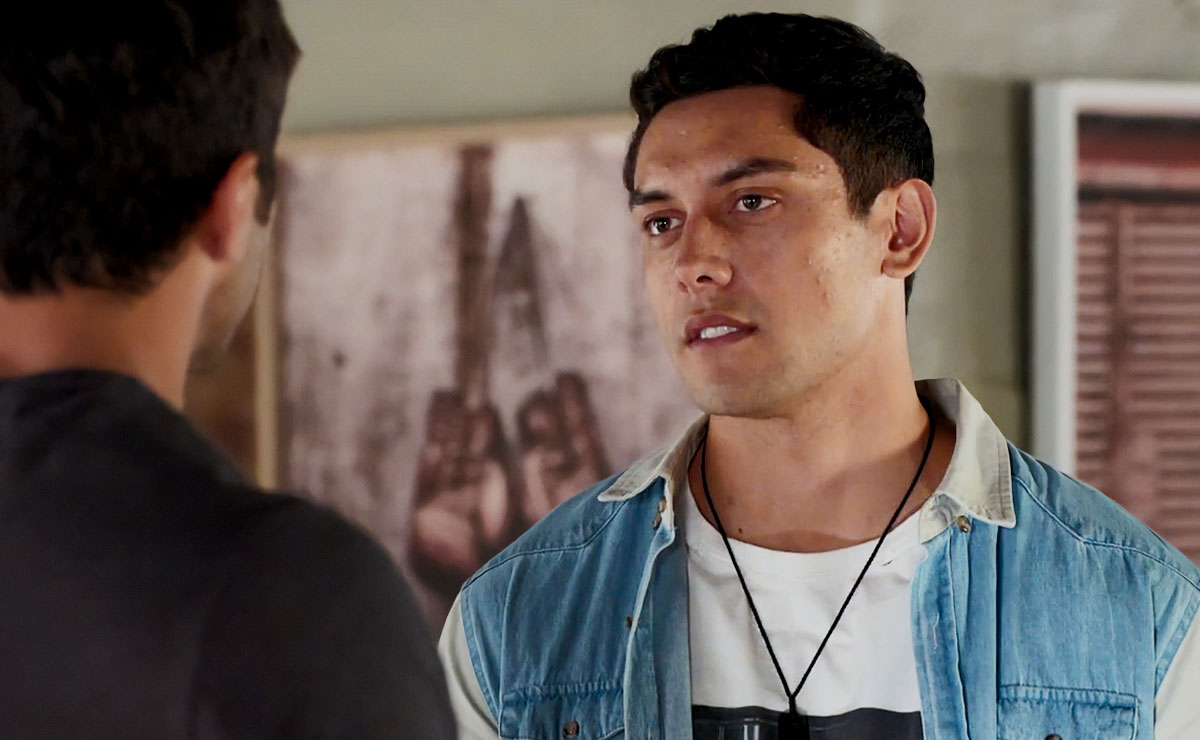 As Nik is forced to break the news to Bella that he won't be joining her in New York, John overhears and decides to take matters into his own hands once again.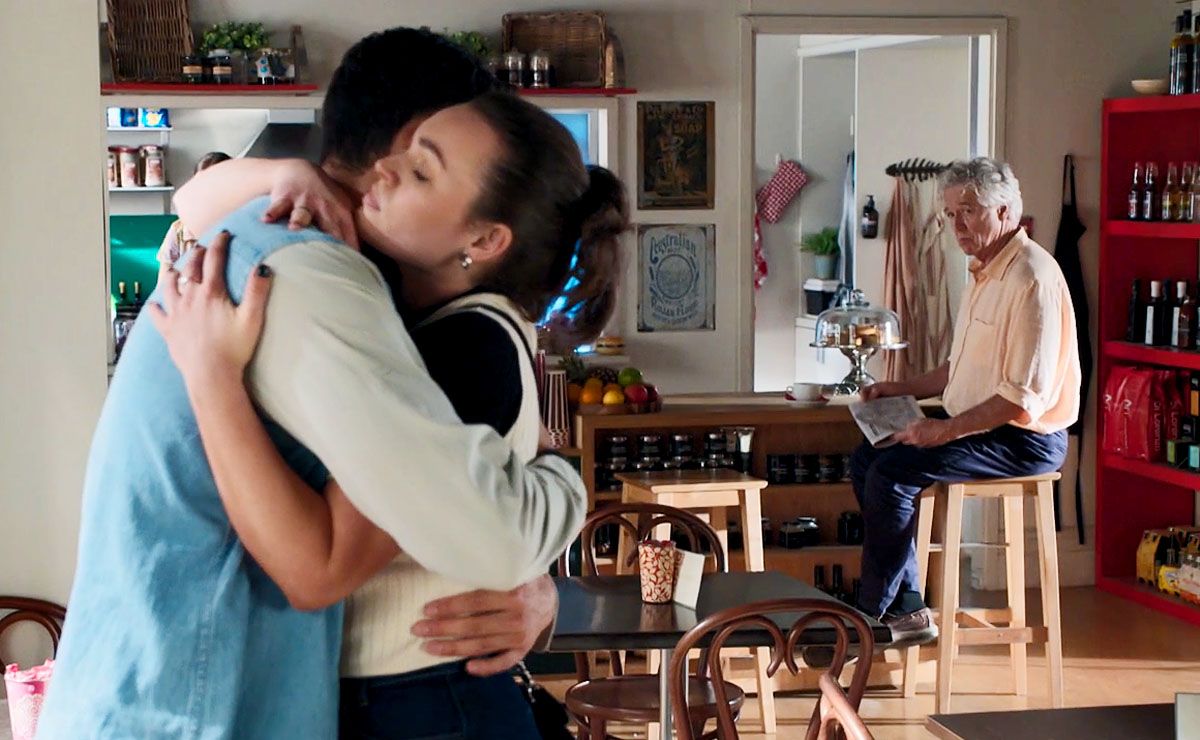 John heads over to see Tane, and asks him to not let his own heartbreak get in the way of Nik's happiness… will Tane listen?
Outside the surf club, Irene, Dean, Ziggy and Izzy gather to say an emotional goodbye to Bella.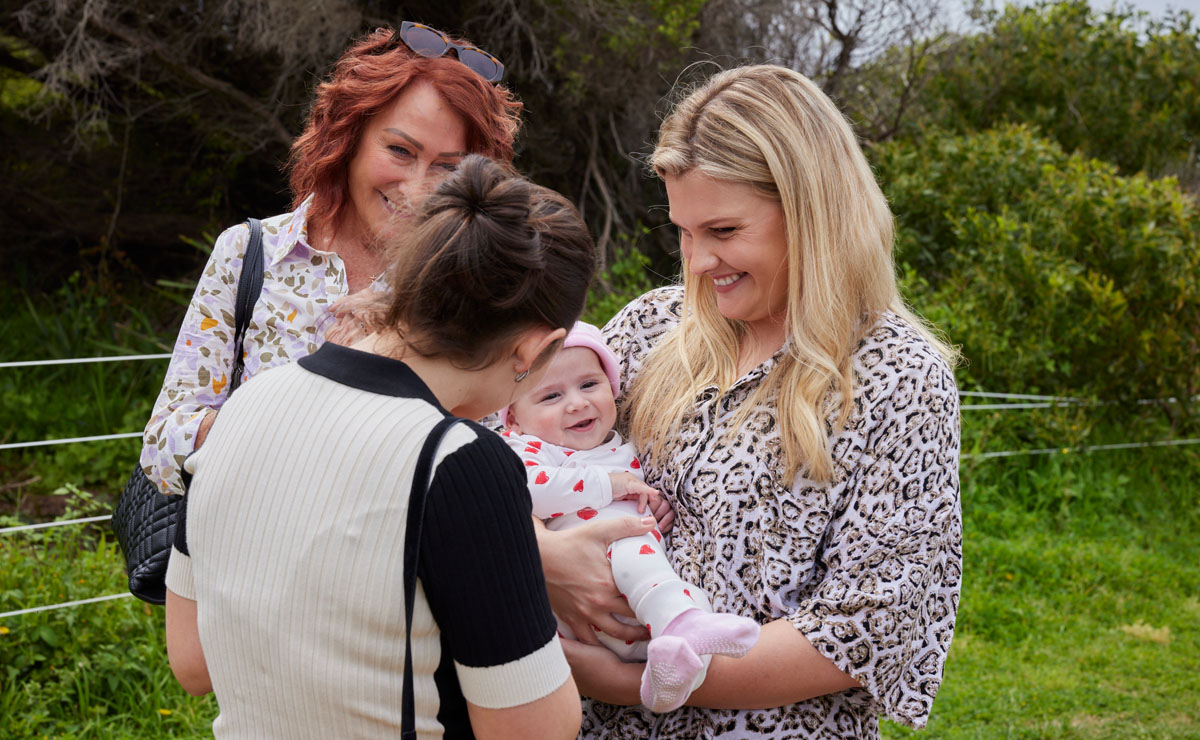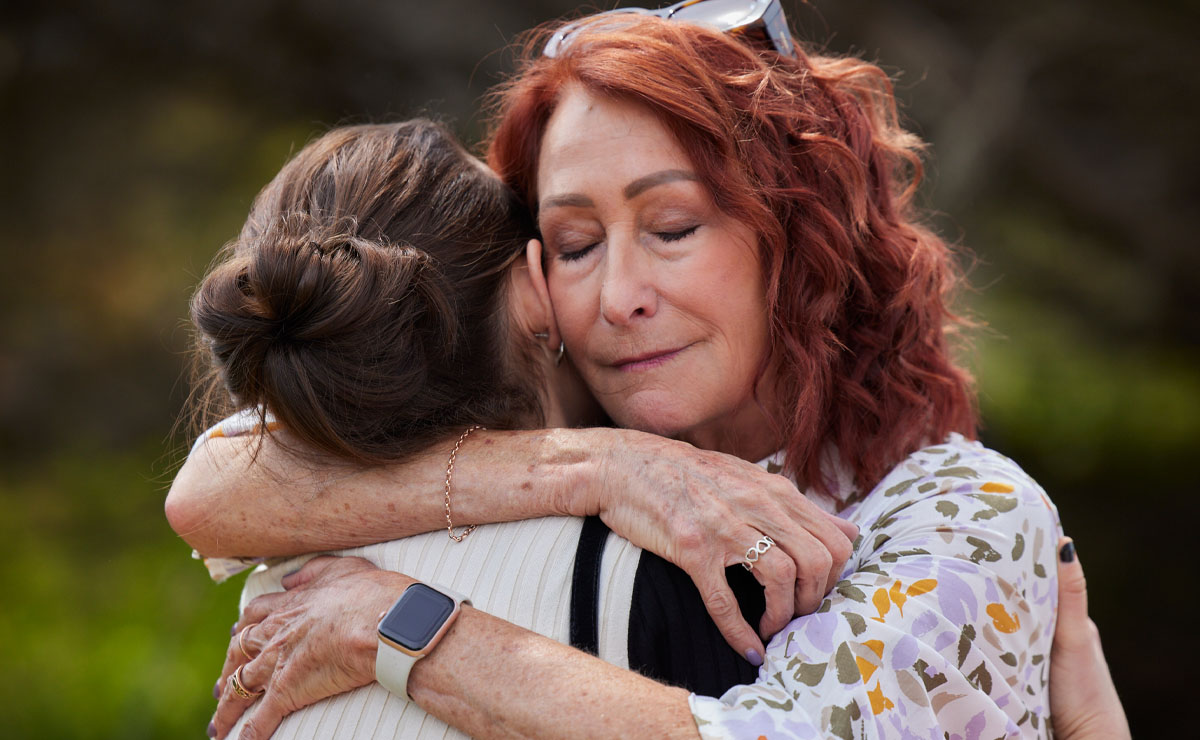 Ziggy tells Bella not to give up hope on Nik, whilst Dean reminds Bella that she'll always be family to them.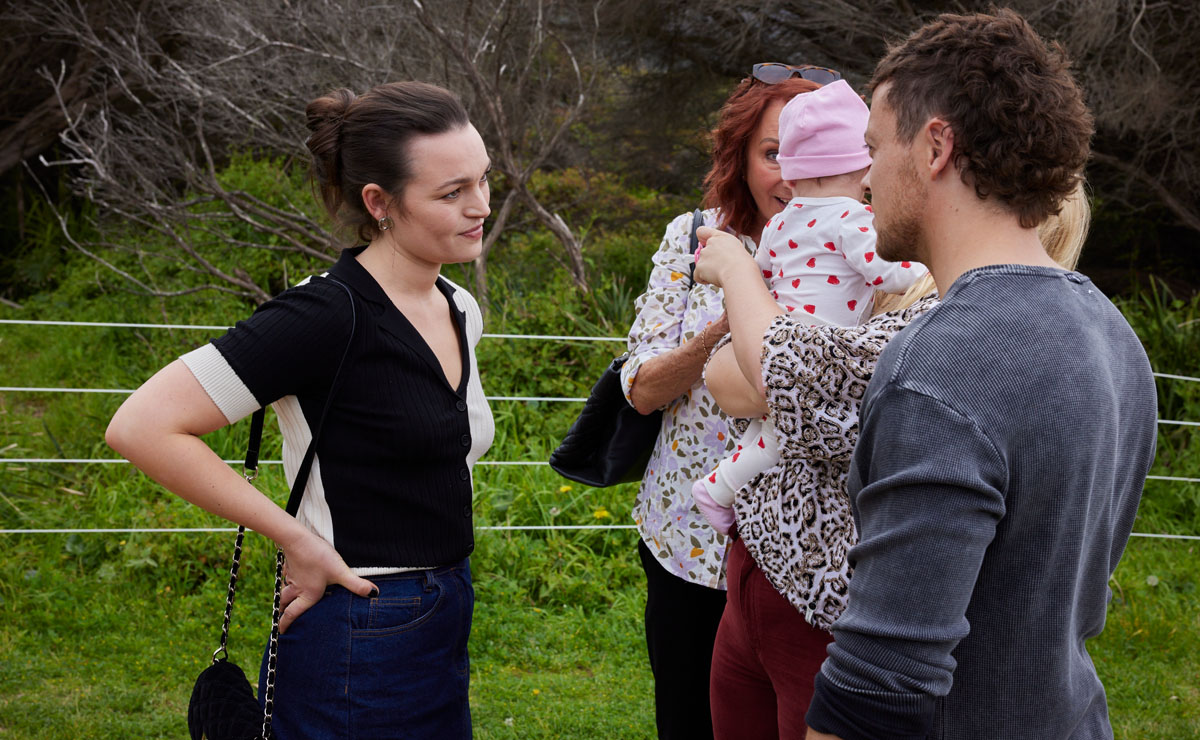 "Love you guys," Bella shouts as John reverses the car out onto the road.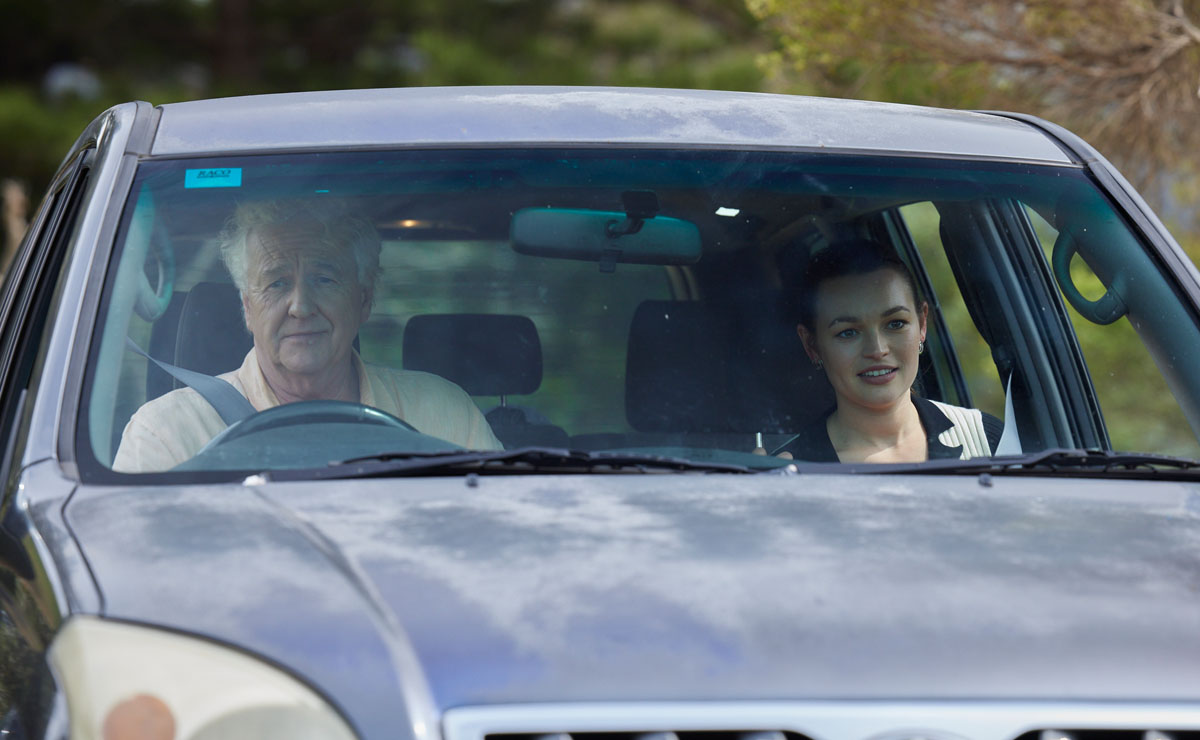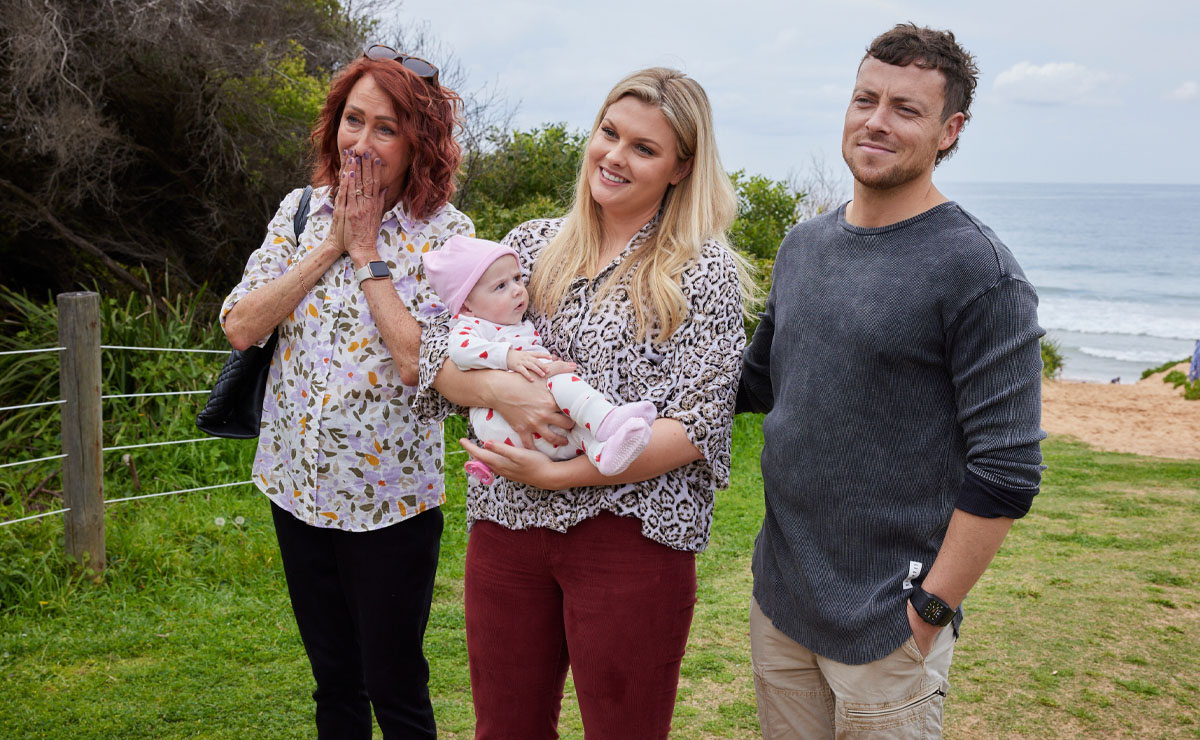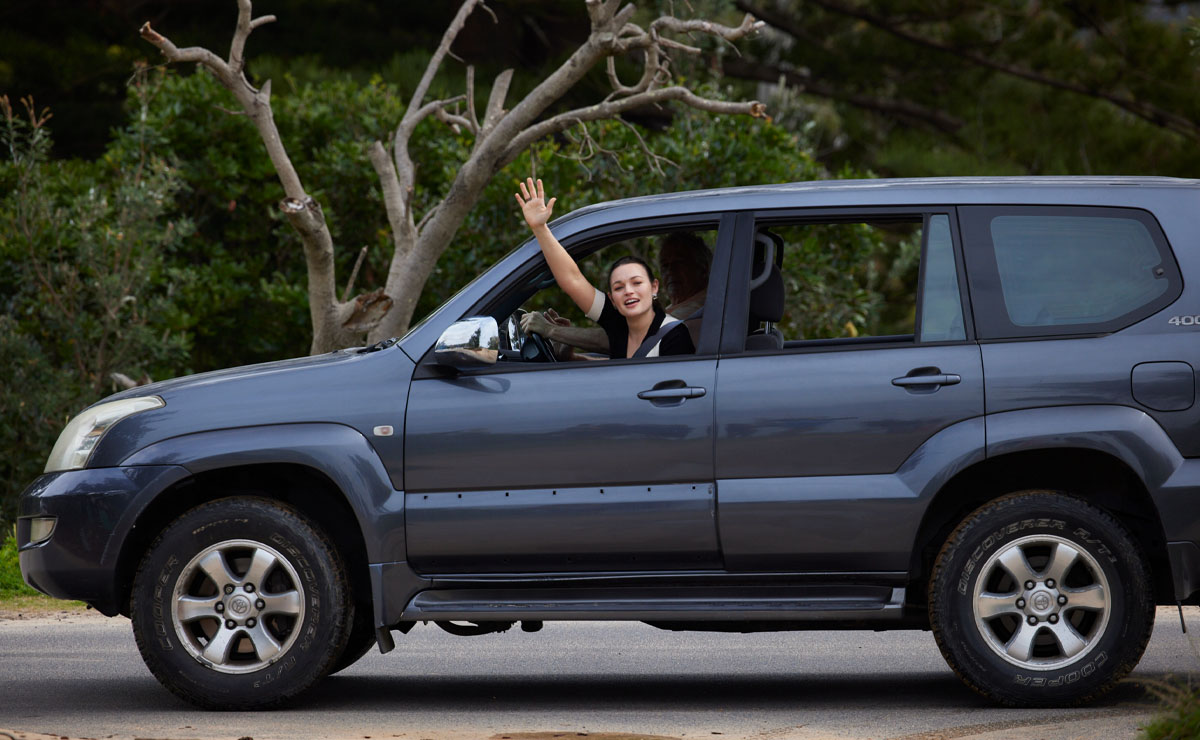 "Love you too," Dean says under his breath, clearly more affected by Bella's departure than he's letting on.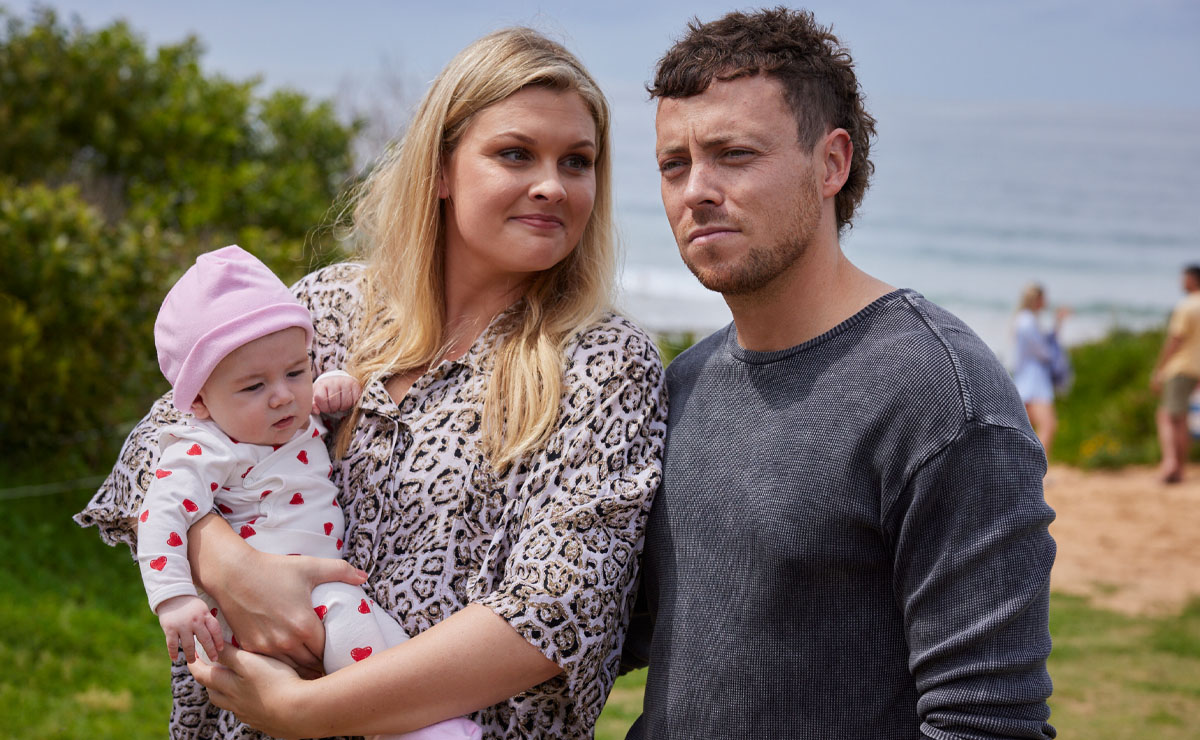 Back at the Parata house, Nik comes home to find all his belonging packed up. Tane hands him his passport and tells him he has to go with Bella; he can't blow this second chance!
On the road leading out of Summer Bay, John pulls over when he spots Tane's car in his rearview mirror, beeping and flashing his lights.
As Bella hops out, Nik runs up to her and excitedly tells her that he's coming with her!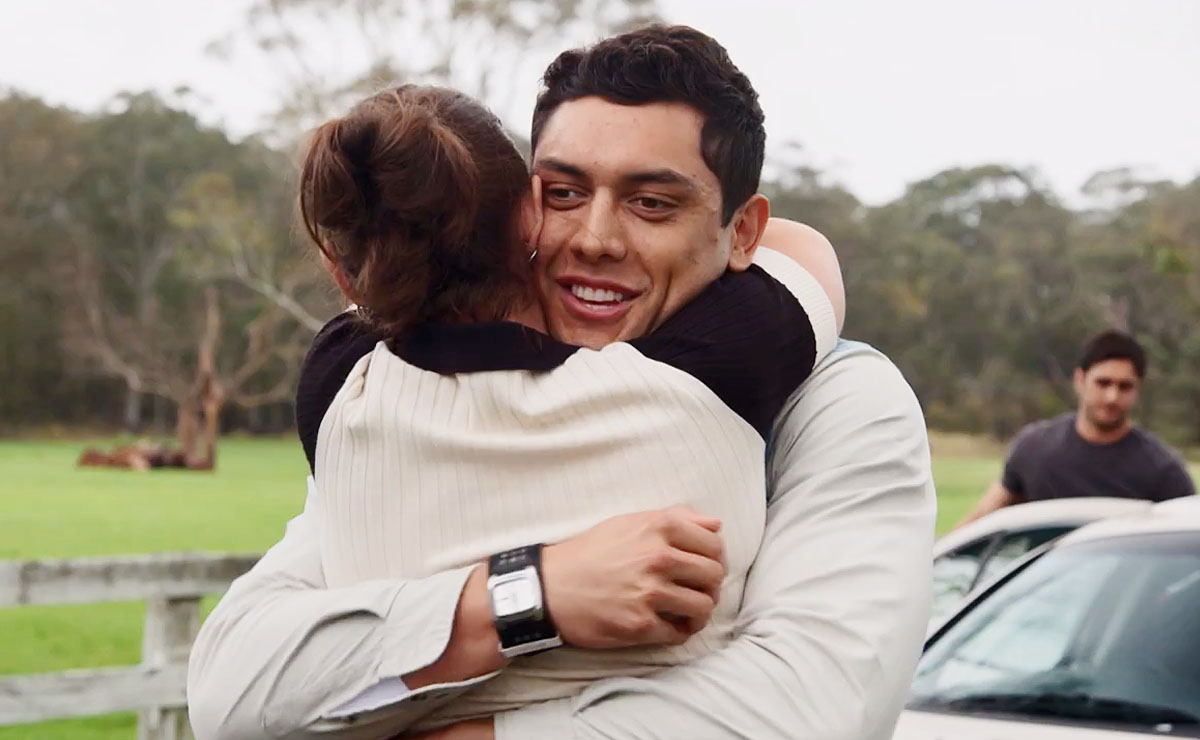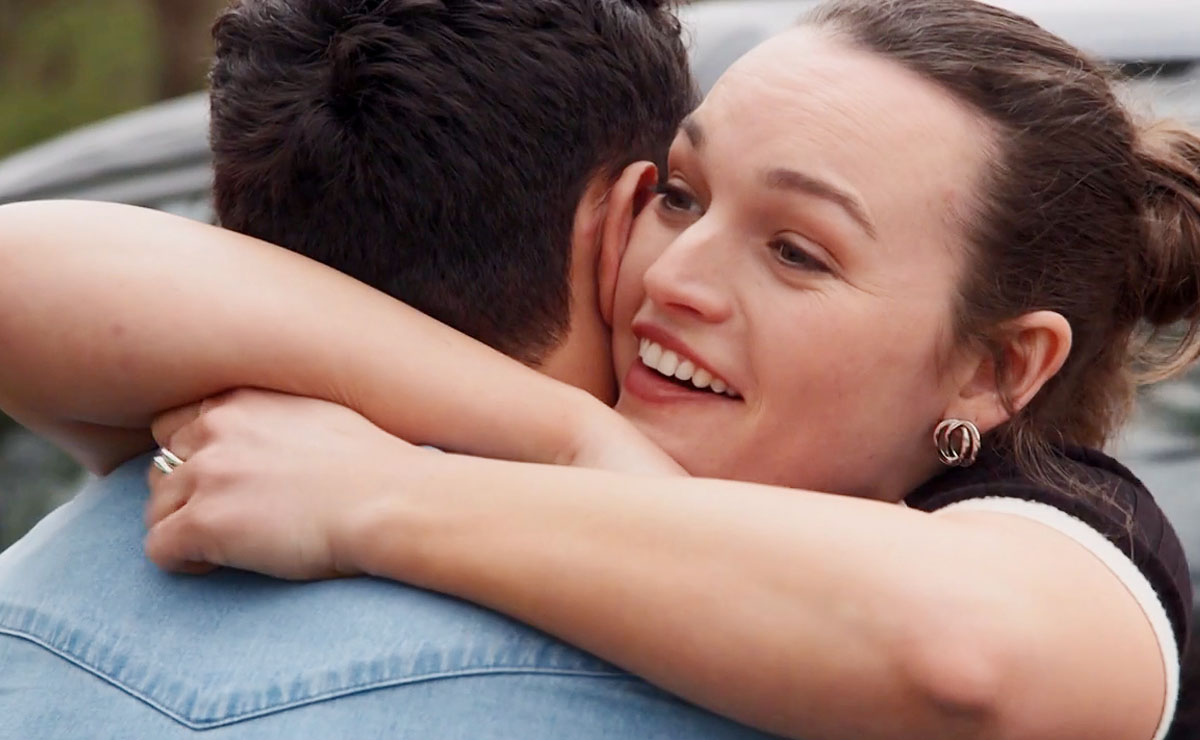 John quietly watches on proud as punch, and why not… credit where credit is due, this is all down to him!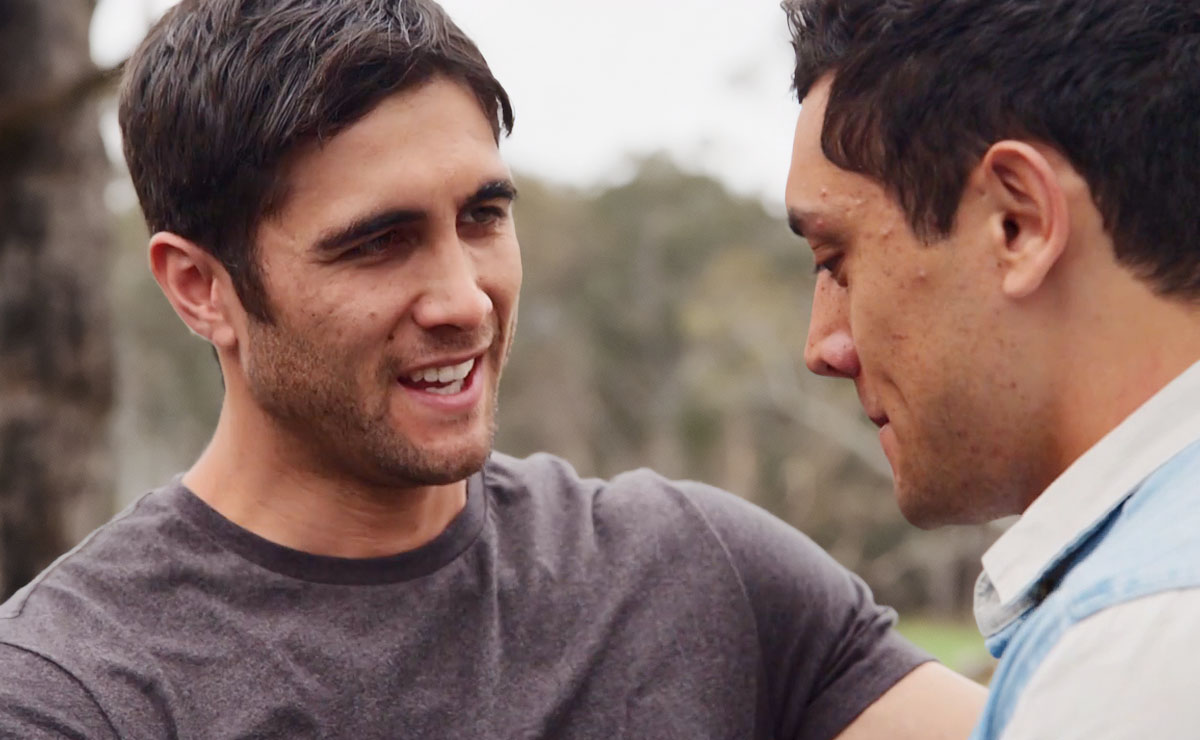 After Nik bids an emotional farewell to Tane, repeating his words that it's never too late, Nik hops in the car with Bella and they head off for their exciting new life together.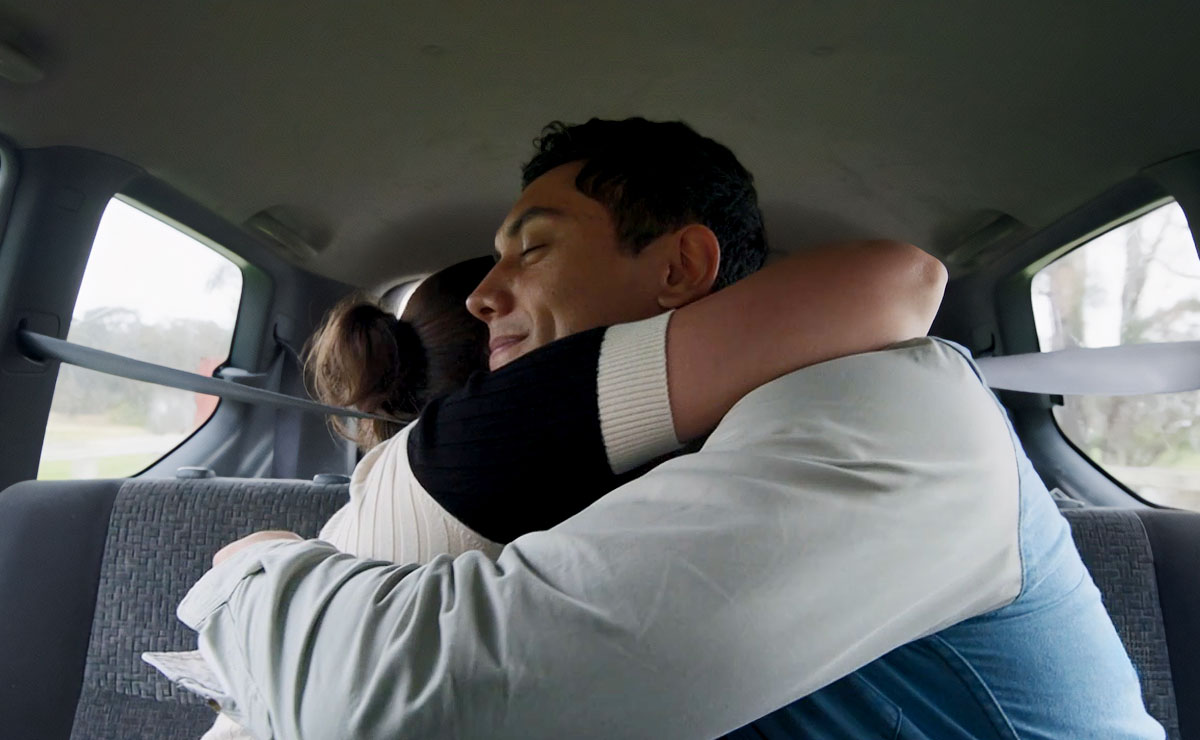 ---
If you haven't already, be sure to check out our Nikau departure feature—published when the storyline aired in Australia at the beginning of March—where we take a look back at his time in Summer Bay.
---
As they arrive home, Dean and Ziggy are happy for Nik and Bella, but there's bigger news yet to come.
Dean has been trying to get hold of his ex, Amber (Maddy Javic), so that their 8-year-old son Jai (River Jarvis) can finally meet his baby sister.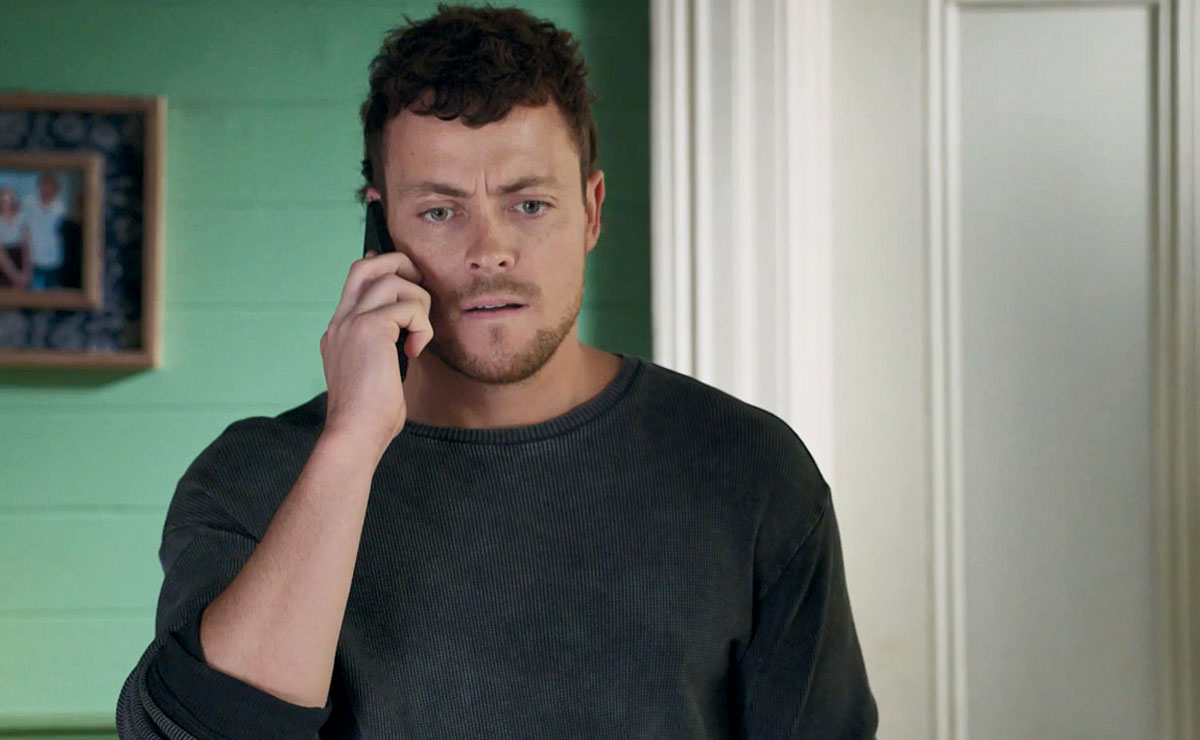 But when Amber finally returns Dean's calls, he learns that she had landed a job in the far north of Queensland… she and Jai are moving there next week!
It's clear that Amber would be crazy to turn down the opportunity, it's double the pay managing a team of carers, but it leaves Dean with a 21-hour drive to see his son.
Having just welcomed Izzy into the world, is Dean about to lose Jai?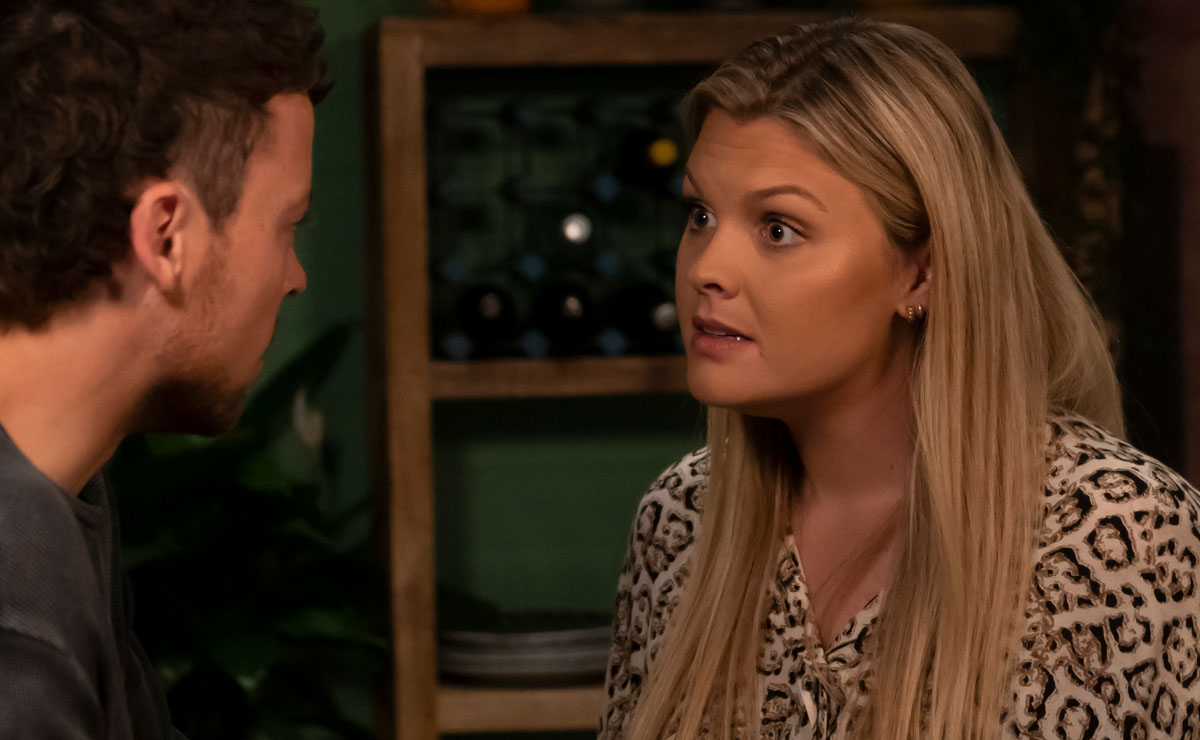 ---
Monday 24th April (Episode 7981)
Kirby discovers Ava's secret obsession. Justin searches for his daughter. Mali's family comes knocking.
Tuesday 25th April (Episode 7982)
Gabe fears the worst. Rose gets grilled by Mali's sister. Ava's obsession breaks Justin's heart.
Wednesday 26th April (Episode 7983)
Ziggy delivers Gabe a bitter pill to swallow. Mackenzie won't give up on the future. Will Nikau and Bella get a second shot at love?
Thursday 27th April (Episode 7984)
Felicity's strong facade crumbles. Bree worries Remi's musical return is premature. Bella fears saying goodbye to Nikau again.
Friday 28th April (Episode 7985)
Remi pushes through pain for Bree. Eden pours her heart out for Cash. Tane's loneliness catches Felicity's eye. Could Dean's happy family be ripped apart?
---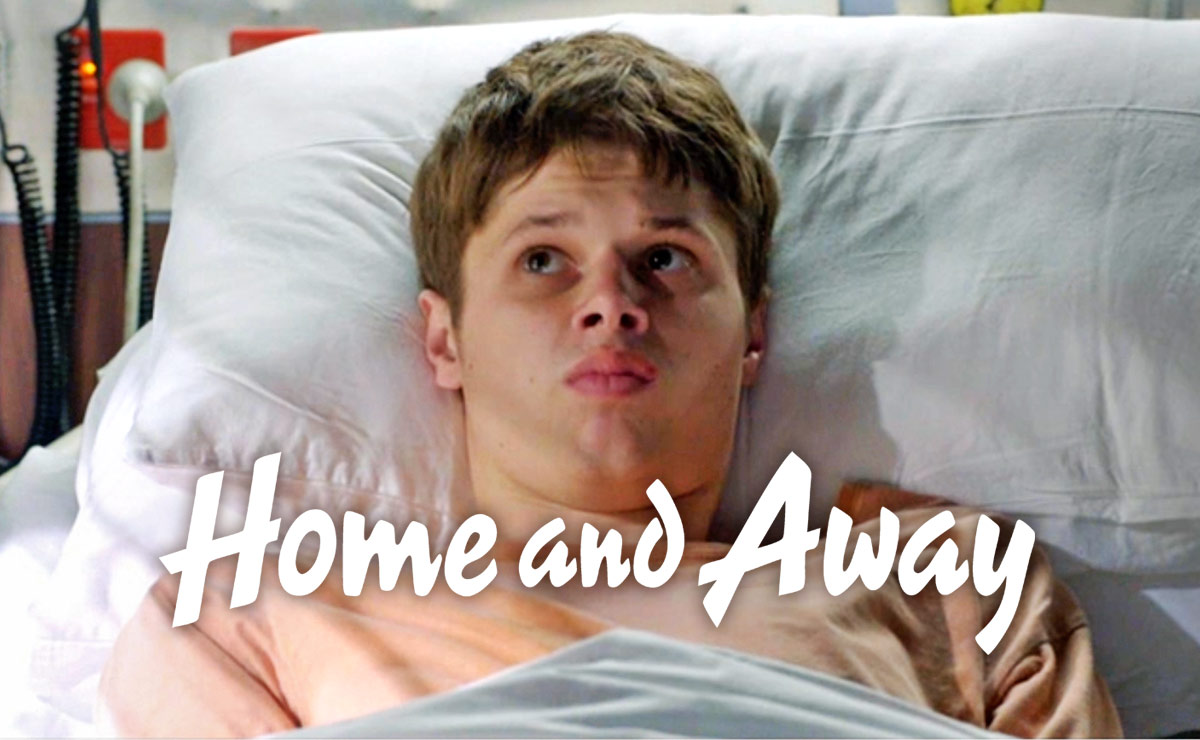 The show has given the first look at a brand new character, believed to be named Andrew, in a new promo.
Spoilers in your inbox every weekend!