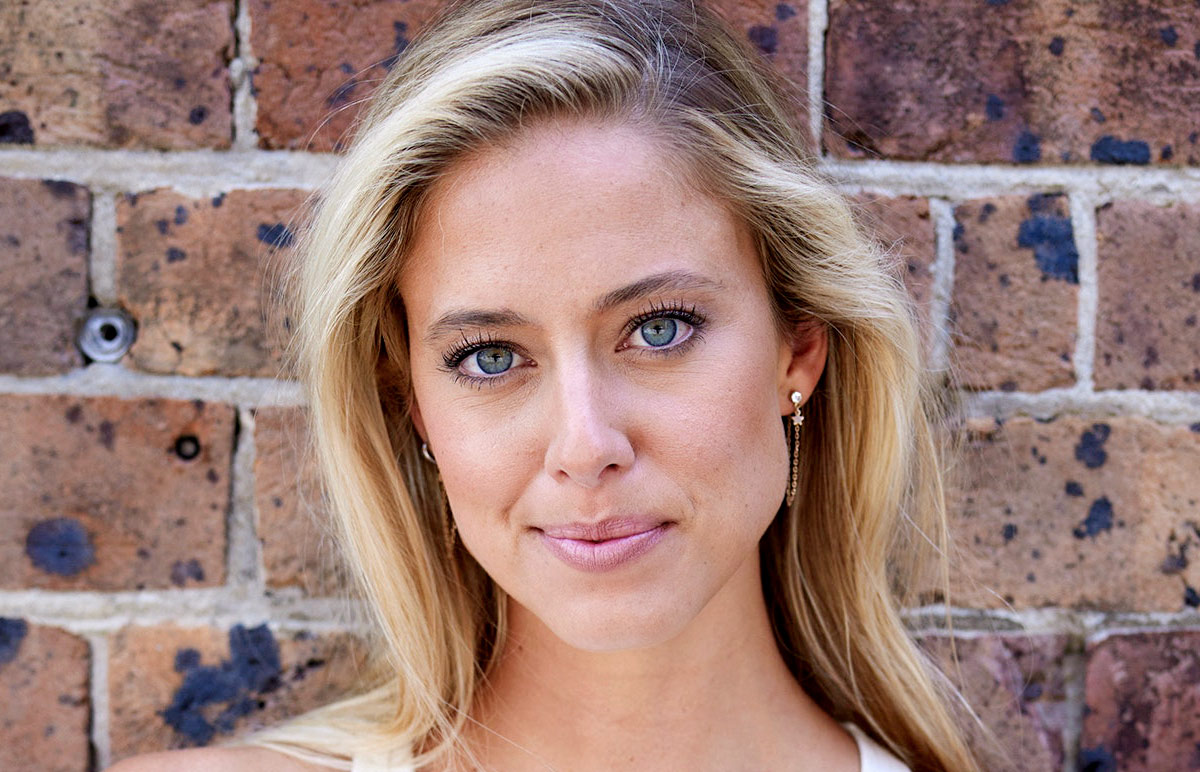 Felicity Newman (2021-present)
Jacqui Purvis
Episodes: 7631-present
Date of Birth: 1996/1997
Parents: Anthony & Jennifer Newman (both deceased)
Sibling: Cash Newman
Foster Parents: Gary & Katherine (deceased) Morrow
Occupation: Bartender; Restaurant co-owner
---
The sister of local police officer Cash Newman, the irresponsible and volatile Felicity shared a rental with him but managed to get them served an eviction notice with her loud music and arguments with the neighbours. She met Tane at the club where she worked and spent the night with him, with him not learning of her connection to Cash until they ran into each other the next morning. She then met Cash's girlfriend Jasmine by gatecrashing their lunch date. She and Cash arrived home to find their belongings dumped outside so Cash arranged for them to stay at the caravan park. Felicity was soon attracting complaints again, happily looking on as two guys fought over her outside the caravan. She told Jasmine that their father was murdered and Cash found the body but this was a viewpoint only she held: Cash and everyone else believed he had committed suicide.
Felicity ran into Tane again at Salt and they shared a drink. Although Tane initially gave her the brush off, when his ex Ziggy came in, he kissed Felicity in front of her and slept with her again. After calling an end to things, he then turned up at her caravan for another session and was still there when Cash and Jasmine turned up outside. Tane explained to her about his brother being killed by the police and Felicity decoyed Cash so he could sneak away, although Cash later revealed he'd seen him. Felicity tried to engineer meetings with Tane on the beach and at the gym but he shut her down. She was confused when he accused her of sending him roses and notes, with things becoming increasingly aggressive between them as he accused her of stalking him.
Jasmine confessed that she and Cash hadn't slept together yet, prompting Felicity to give her brother a push, although Jasmine derailed his plans by getting wasted when she and Felicity went to Salt together. Felicity saw Mackenzie hanging out with Tane and told her he was trouble, openly spying on the pair in Salt until Mackenzie threw her out. She ended up in a shouting match with Tane which was broken up by Alf, and received support from Roo and Martha. She was working in the club when Ryder's 21st birthday party was held there and reacted badly when Tane came to pick Ryder up. She told him not to come to her workplace but Mackenzie stepped in to defend him and it escalated into an argument.
Felicity went to stay with her work mate Anne Sherman until Cash and Jasmine returned from a trip away. Cash took out an AVO against Tane on her behalf but next morning she learned that there had been a gas attack at the surf club with Tane as the target. Since she was alone in her caravan at the time, Felicity asked Anne to give her an alibi. She learned Jasmine had found a receipt for organophosphate, the chemical used, in her caravan, but convinced Cash she was innocent, prompting him to burn the receipt. Felicity's caravan was vandalised after Nikau stirred people up against her online, then Anne failed to back up her alibi and a search of her van found the chemicals used to drug Tane. She spent a night at the police station with Cash staying away and called Anne to pick her up. When a social media post referenced the burnt receipt, Felicity realised Anne, who had overheard her and Jasmine talking about it, was not only responsible for that but also for stalking Tane and for the chemical attack. She told Cash but then disappeared, just as the police were looking to arrest her.
In fact, she had been kidnapped by Anne, who kept her tied up in an outbuilding and brought Tane to join her, bitter that Tane had picked up every girl from the club except her. She planned to gas them both with organophosphate and tried to get Felicity to write a suicide note. Felicity stabbed her in the leg with the pen so Anne sent a text from her phone to Cash. This led to him and Ari tracking their siblings down and rescuing them, with Anne being arrested. Felicity was upset that Cash hadn't believed her so relied on Tane for support instead. However, she did admit to Jasmine that Cash had helped her out when she'd had a breakdown.
Although Tane pulled away when she first kissed him, they ended up going on a date to Salt, although Felicity had to deal with Mackenzie's disapproval. Cash made his annual attempt to convince her to join him at a memorial for their father and she explained to Tane that she didn't want to be surrounded by people who thought he'd committed suicide. She told Cash she'd go if he investigated their father's death but he considered it pointless, although they parted on good terms. During his absence, she tried partying with Jasmine, who dumped her on Tane at the gym. She ended up getting drunk with a pair of random surfers, with Jasmine having to step in, then spent the night slumped by the Paratas' pool.
She stayed in town to meet Cash on his return only for him to show her their father's autopsy report, proving he had indeed committed suicide. She convinced Tane to go away with her and confided in him, after which he convinced her to go back and talk it over with Cash. She was somewhat confused when Tane distanced himself from her after Ari was charged with murder and ended up with a job at Salt after Mackenzie was short of people to keep an eye on it. She encouraged Cash to arrange a birthday surprise for Jasmine and attempted to share a belated birthday celebration with them, only for them to disappear off to the city without her.
She was delighted when Tane invited her to Ari's wedding as his date and told Cash not to use her as an excuse not to move in with Jasmine. She learned from Bella that Ari had been diagnosed with terminal cancer and supported Tane after Ari's death. However, when he said he saw her in his future, she panicked that things were getting serious, unloading on Irene in the absence of any alternatives. She eventually admitted to Tane she wasn't sure if she'd ever settle down and Tane decided he was happy to live for now. She inadvertently told Jasmine some home truths about her father abandoning her, then found herself made redundant by Mackenzie. She refused to accept it however and learned Mackenzie had financial difficulties. She suggested an illegal poker night to raise money and Mackenzie eventually agreed, with Felicity inviting Tane along. When Mackenzie and Ryder wanted another event, she advised against holding one too soon but eventually gave in. However, she pulled out of helping in order to support Tane, then ended up going along with him anyway. Afterwards, she took Tane for a romantic picnic on the rocks and admitted she loved him.
She was concerned when Mackenzie insisted on bringing in a new player, PK King, without running any sort of checks on him. With Ryder having left town, Felicity was concerned when PK banned her from a private poker night he had convinced Mackenzie to put on. She unsuccessfully tried to get Cash to look into him, then was prevented from attending the night by PK's associate Nathan Silva, who kept her at the Parata house until the night was over. They soon learned why: PK had tricked Mackenzie into thinking she was in debt to him. She enlisted Rose's help to research PK and Nathan, then saw Tane stabbed by two thugs who were vandalising Salt. She was horrified when Dean and Mackenzie refused to call an ambulance, even though Tane agreed with them, forcing them to rely on Logan to patch him up with makeshift surgery. She found herself questioned by Cash and Rose when PK was found dead and told Logan about Mackenzie nearly sleeping with him to pay off her debt. She was arrested by Cash for her part in the illegal gambling but Mackenzie took the blame, saying Felicity thought they had a license.
She was amused to realise Rose had spent the night in her car with someone, until she saw it was Cash. He assured her nothing had happened but told her to keep it from Jasmine anyway. She had been staying with Tane while he recovered from his stabbing and prepared to move back to the caravan park but instead he asked her to move in with him. When Mackenzie left notes saying Felicity was in charge if she went to jail, Felicity panicked at the idea of running Salt and was simultaneously relieved and annoyed at being put on the spot when Mackenzie escaped jail. She resolved to help save Salt from ruin and went to the city with Mackenzie to look for investors. However, Mackenzie didn't want someone else taking over so Felicity offered to buy half of the business with her inheritance from her father. After initial reluctance, Mackenzie agreed.