Home and Away – Nikau leaves Summer Bay as final scenes air
Tonight's episode of Home and Away in Australia saw Nikau Parata leave Summer Bay after just over three years on screen, as he departed for New York with Bella.
We first met Nikau (Kawakawa Fox-Reo) in January 2020, when he moved to Summer Bay with his mum Gemma (Bree Peters) and uncle Ari (Rob Kipa-Williams). Nik's father, Mikaere, had died around six months earlier, and with Ari having recently been released from prison, the family were planning on keeping a low profile.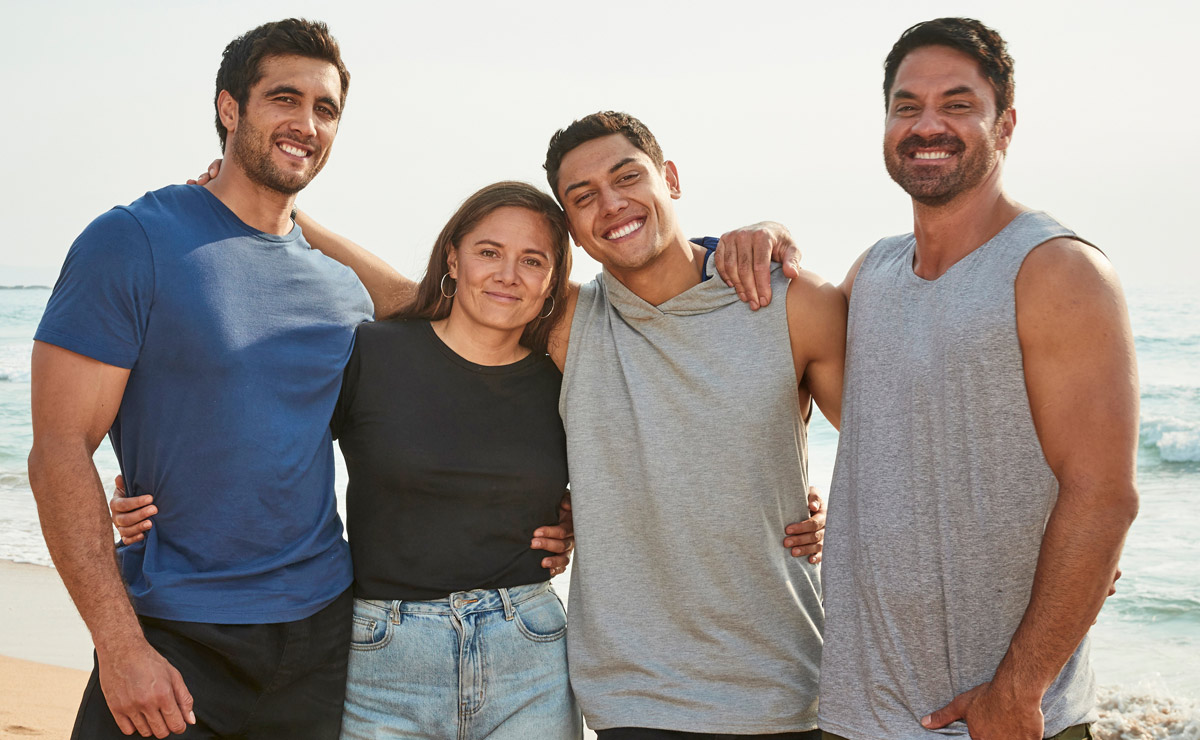 It's fair to say the Paratas kept far from a low profile in their years in Summer Bay. Now, three years later, Nikau's departure leaves Tane as the only remaining Parata, following the exits of Gemma, Ari, and later arrivals Mia and Chloe Anderson.
In recent episodes, Nikau's ex-girlfriend Bella (Courtney Miller) returned to Summer Bay for a short visit to meet Dean (Patrick O'Connor) and Ziggy's (Sophie Dillman) baby Izzy Astoni-Thompson.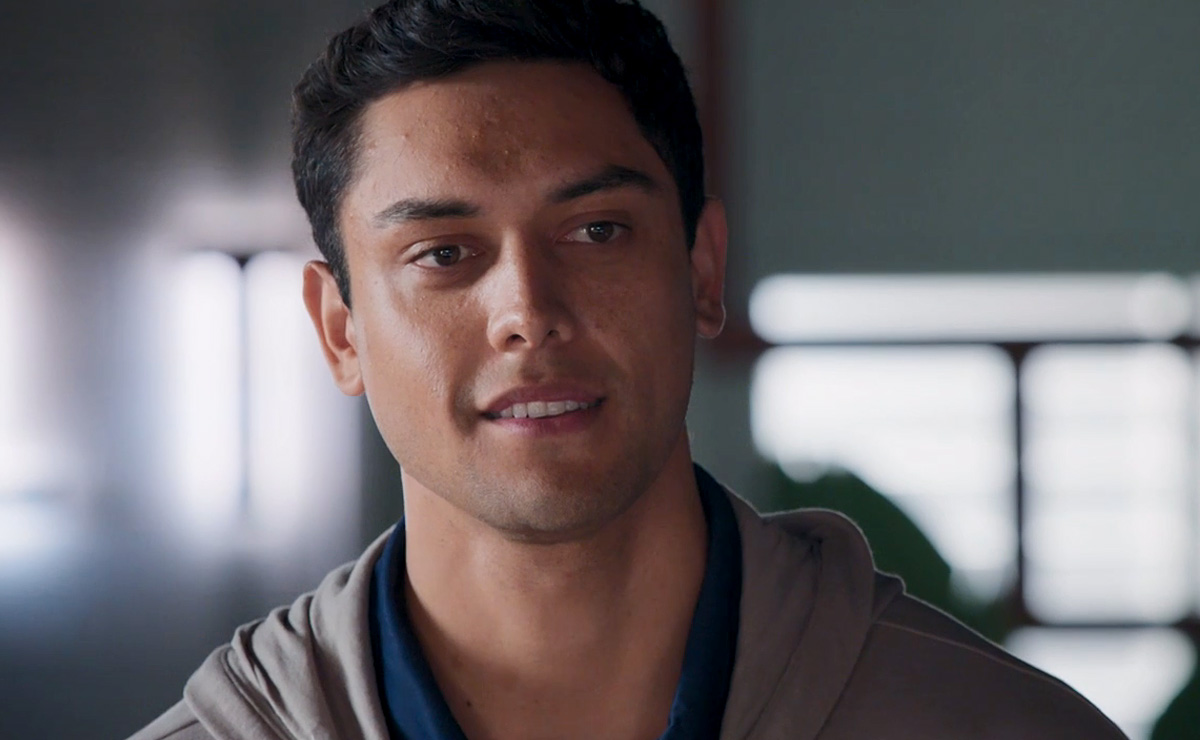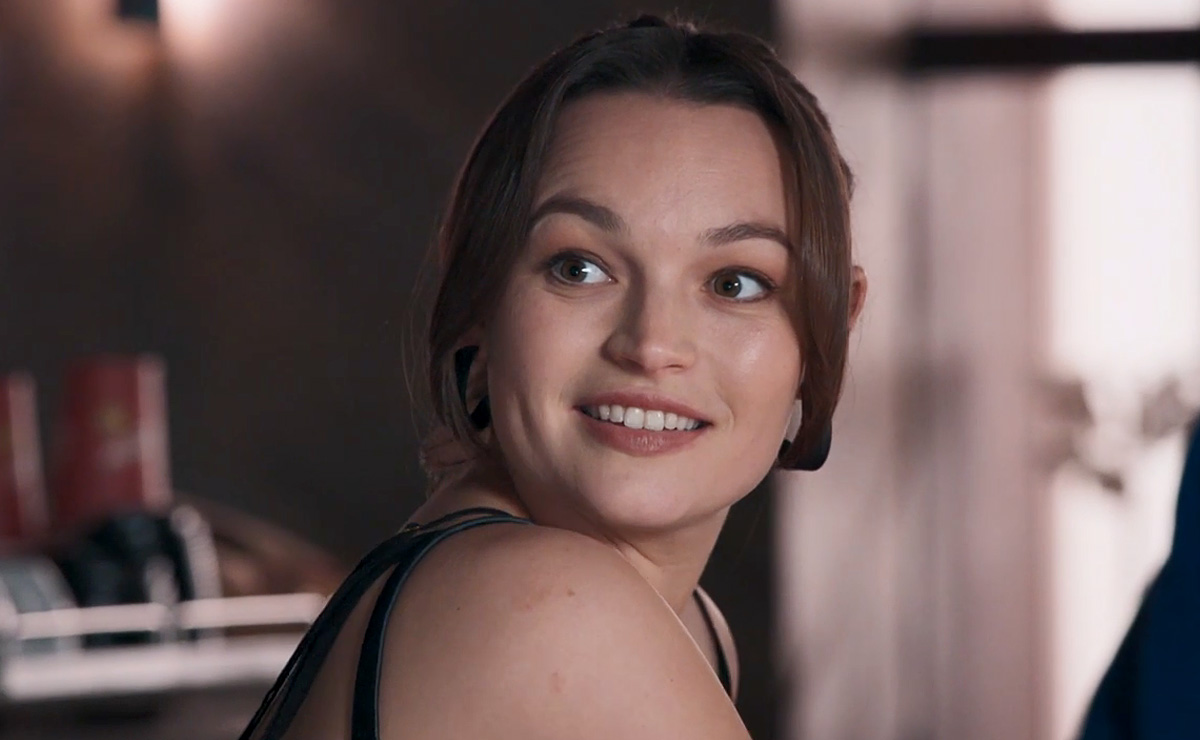 While Bella initially told Dean that she didn't care whether she saw Nikau, the two soon bumped into each other at Salt, and Bella wanted answers on why he broke up with her so abruptly last year.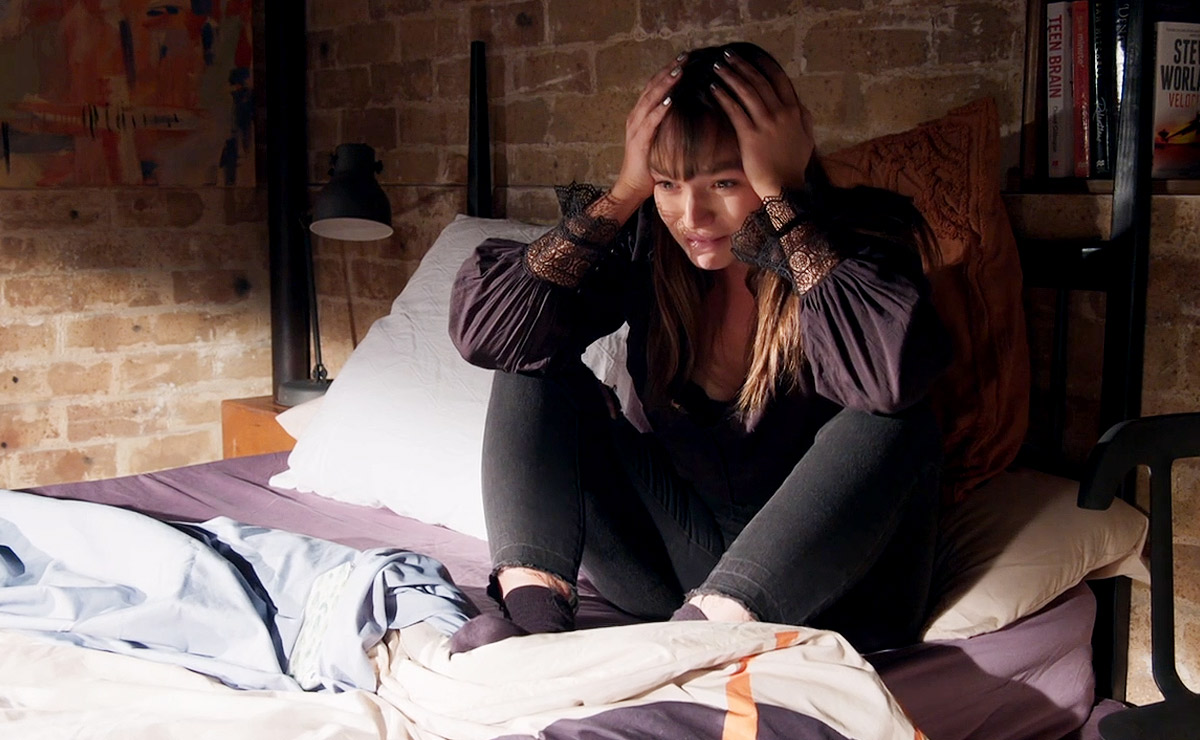 When the Death Adder bikie gang arrived in town wanting revenge for a robbery Ari had performed a decade earlier, Tane and Nikau realised that their loved ones were in danger. So, Nikau broke up with Bella in an emotional video call, telling her she had nothing left for her in Summer Bay in an effort to stop her from returning from New York.
Bella was shocked when she learnt the truth, but understood why Nikau did what he did. However, what she struggled with was why Nikau didn't tell her the truth as soon as he knew the bikies had been captured and that she'd be safe to return.
While Bella was only back in the bay for a short time, it was clear that she and Nikau still had a spark.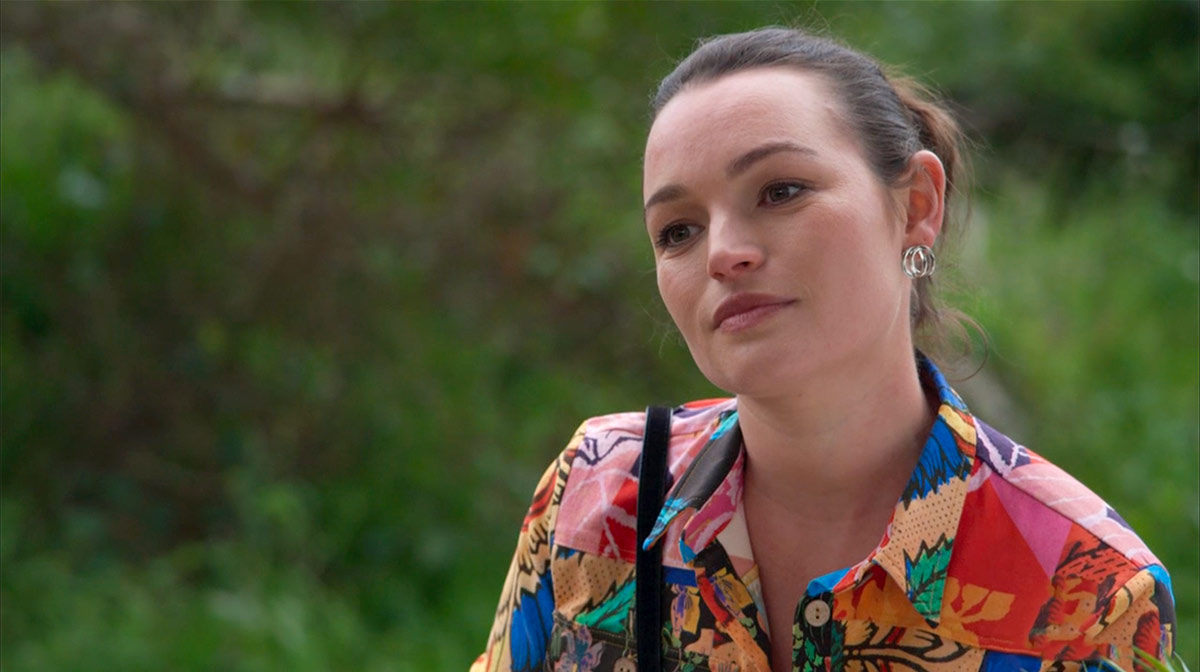 With Bella needing to head back to New York for work, tonight's triple-bill of Australian episodes saw the young couple battle with their feelings as they faced saying goodbye all over again.
Nikau hid his true feelings as John (Shane Withington) informed him that he'd be dropping Bella at the airport later on his way to visit Jett in the city, insisting that the pair were just friends.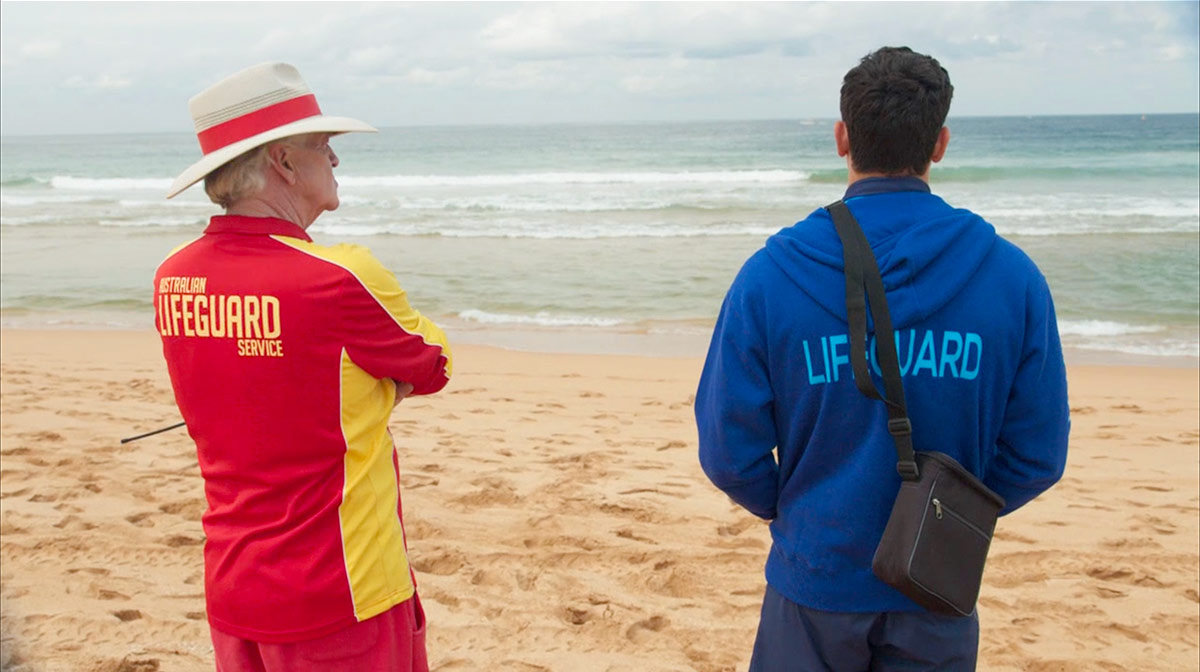 However, as the episode progressed, it became clear that this was far from the truth.
Bella gave Nikau some old photos she'd taken of Nikau and his family, and while it was meant to be a nice gesture, Nikau interpreted it as Bella no longer wanting the photos and wanting to draw a line under their relationship.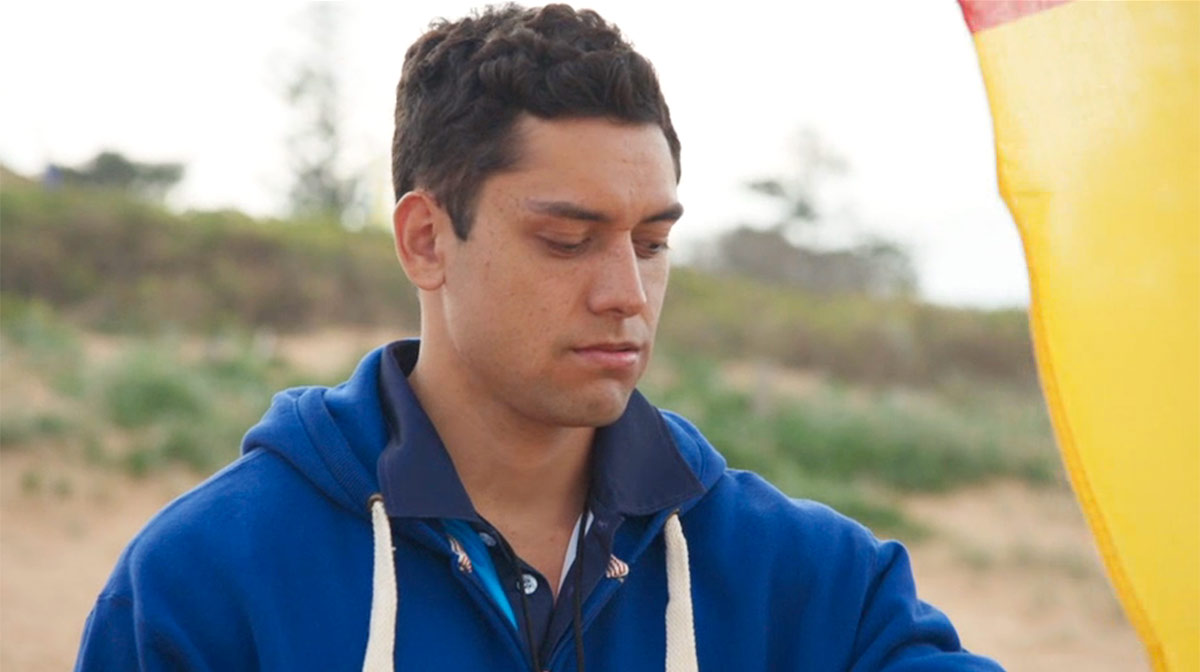 However, in reality, Bella was also struggling with the idea of saying goodbye.
She rejected Irene's (Lynne McGranger) idea of a big farewell dinner, not wanting an emotional sendoff with Nikau there. Instead, she had a small sendoff with Irene and Marilyn (Emily Symons) at the diner.
Yet John soon interrupted, bluntly informing Bella that Nikau had realised that she clearly didn't want to say goodbye to him and wanted to put their relationship behind her.
Bella then rushed the Parata house, where she told Nikau that he's an idiot, and explained that he couldn't be further from the truth. The pair then kissed before spending the night together, and suddenly the idea of them leaving each other all over again became even harder.
The following morning, Nikau proposed to Bella that he come to New York with her, permanently.
"What about all those reasons you couldn't come last time? Family, your job, the bay?" she asked him. But it was clear that those weren't going to stand in his way this time – as long as Tane was okay with it.
Unfortunately, Tane's mind was elsewhere, still distracted by his and Felicity's (Jaqui Purvis) recent breakup. When Nikau finally managed to get some time alone with him, Tane told him that moving to New York was a stupid idea, and to not throw his life and job away "for some girl."
So, Nikau was forced to tell Bella that he wouldn't be joining her in the states.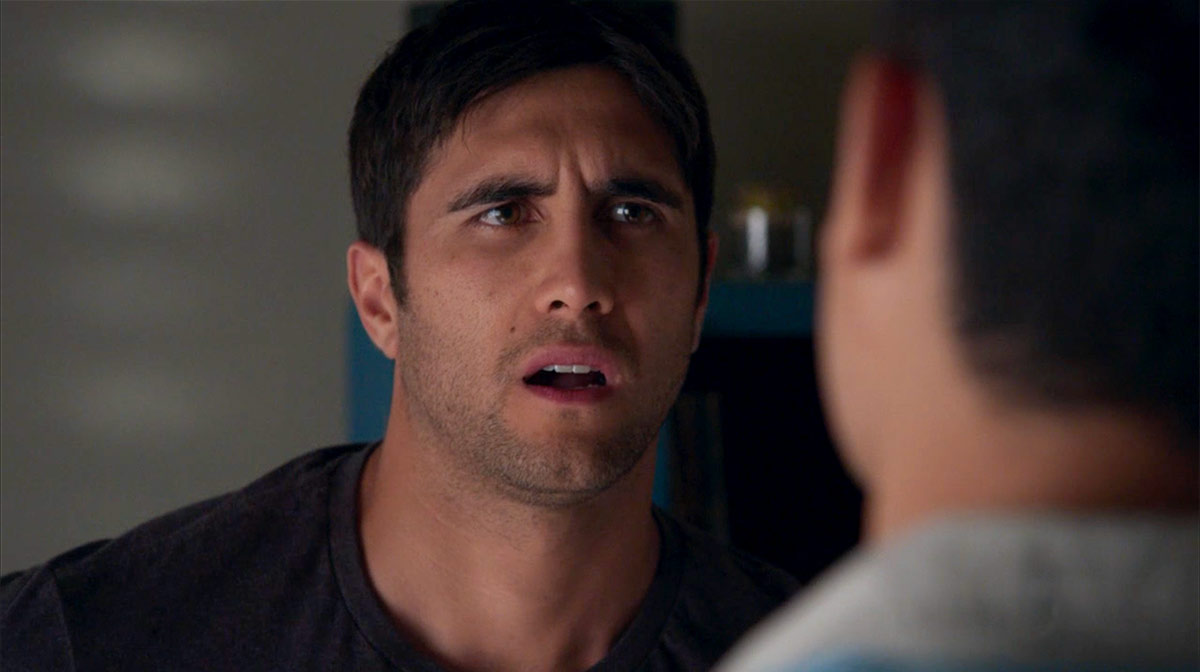 Fortunately, some more meddling from John soon helped Tane realise that his opinion was being tainted by his recent breakup, and he eventually gave Nikau his blessing, handing him his passport and telling him to go and be with Bella.
"Listen to me, you've been given a second chance. Don't blow it. I'll be fine, you belong with Bella."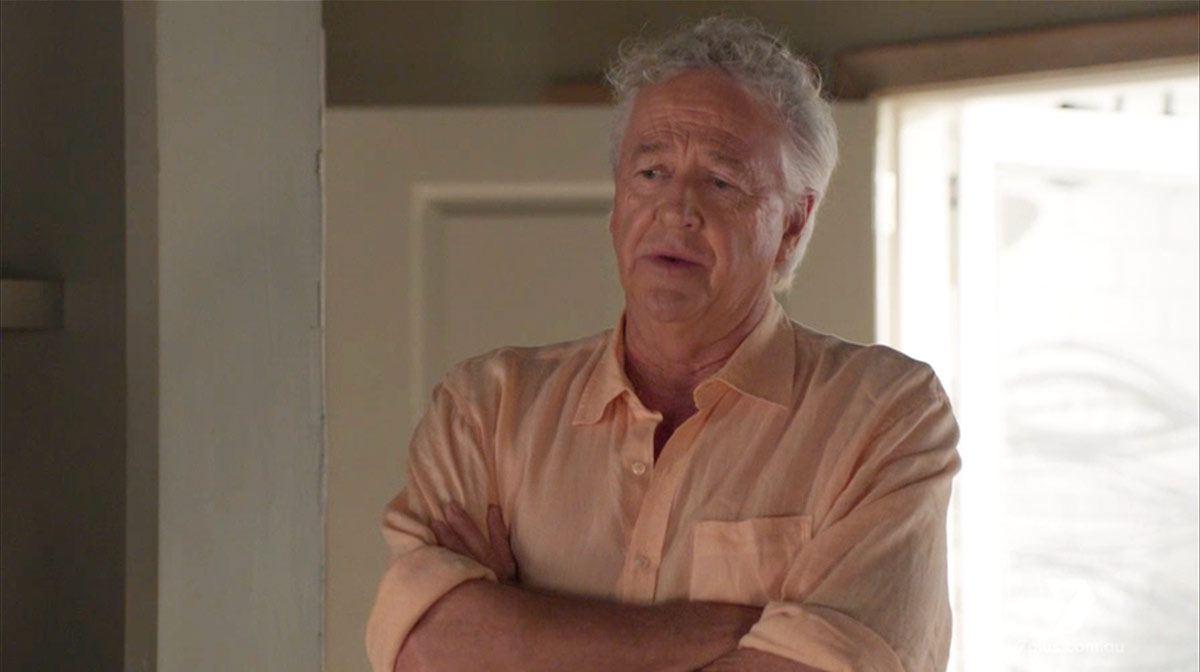 However, at that moment, Bella was busy saying her goodbyes to Irene, Dean and Ziggy, before getting into John's car to head to the airport and restart her life in New York, alone.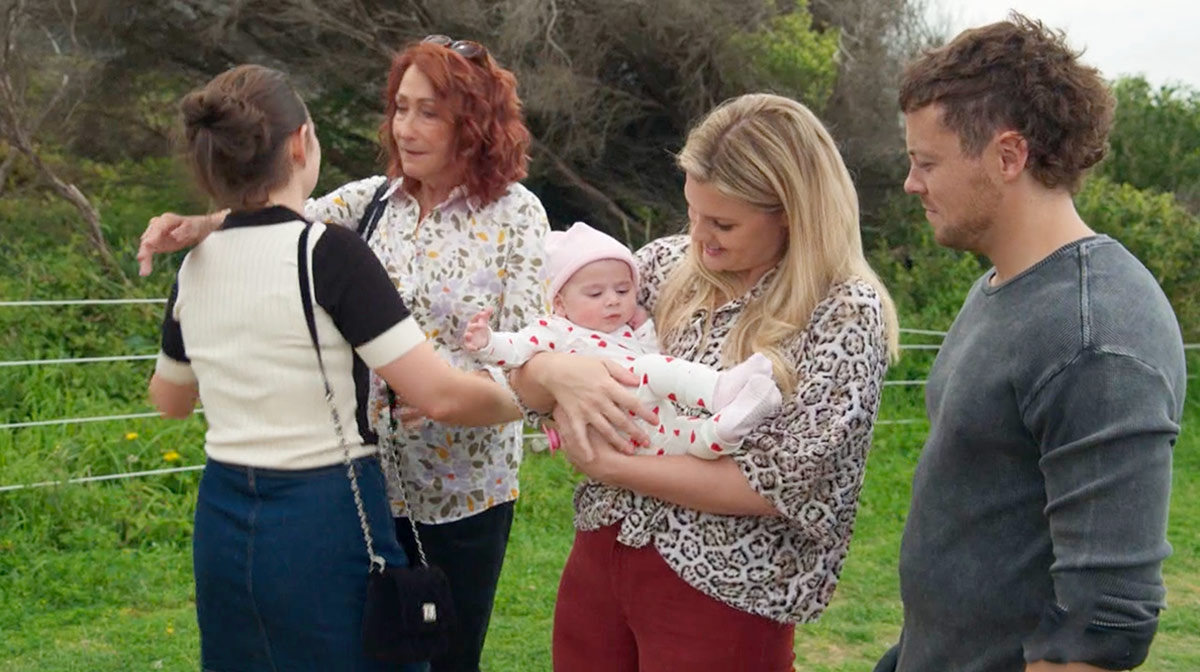 Thankfully, Tane and Nikau were about to catch up with them.
With one last look around the Parata house, Nikau jumped in the car with Tane, and the pair headed onto the road out of town, soon catching up with John and Bella.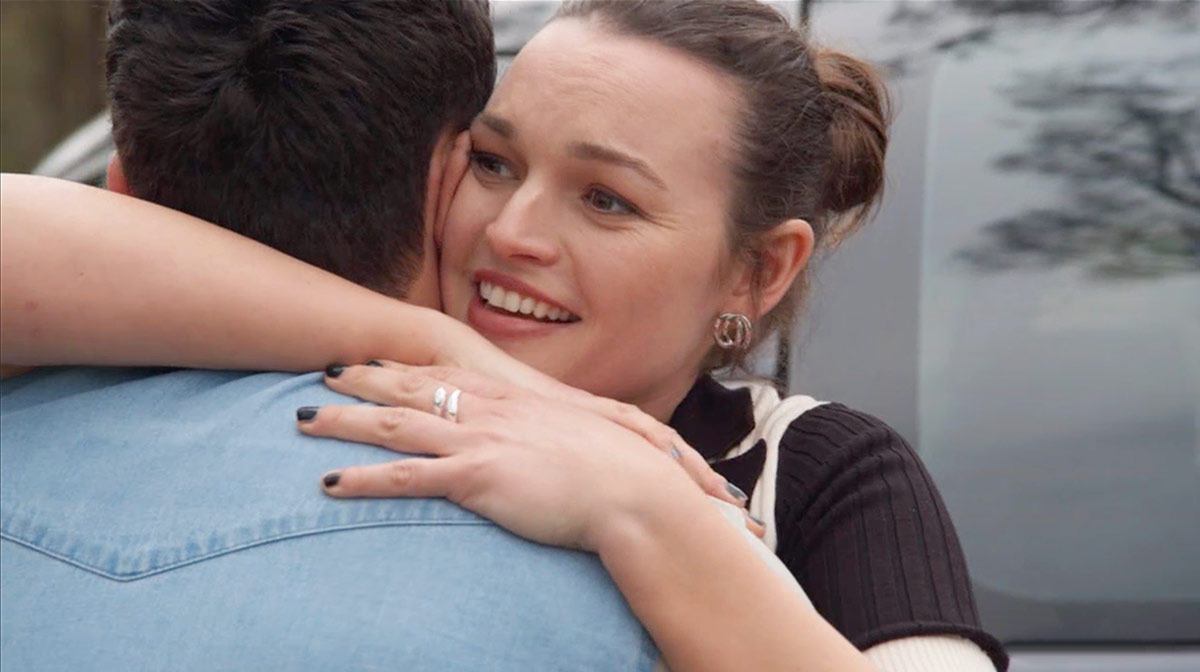 The pair were reunited once again, and got into John's car ready to begin their new lives together.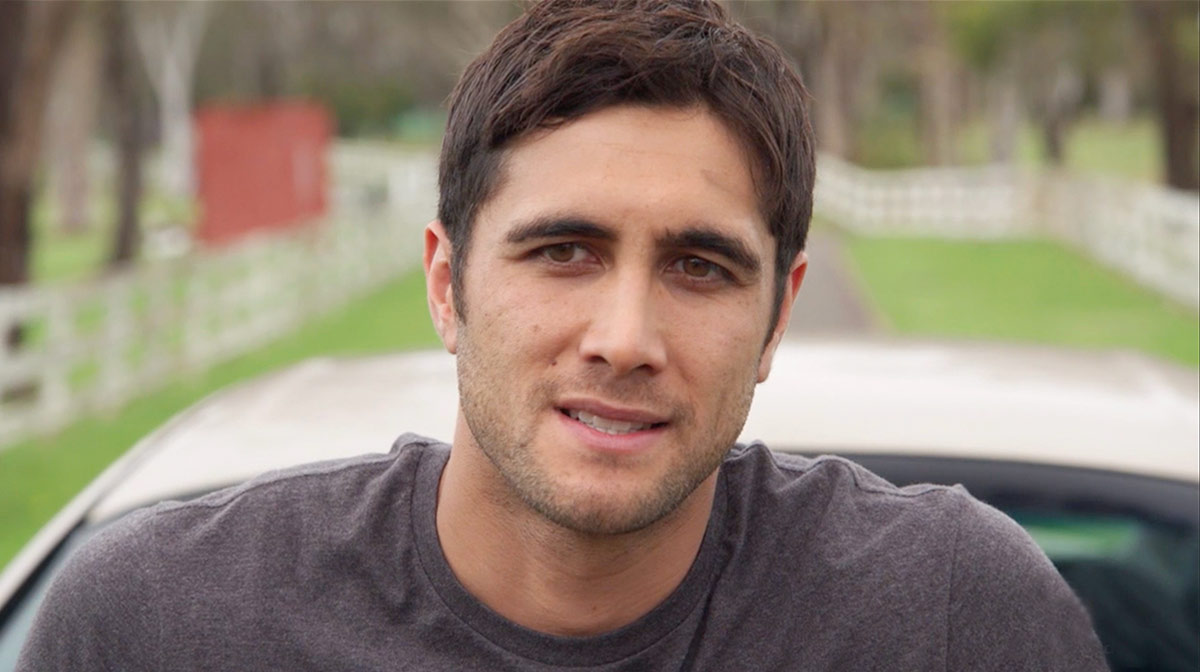 Nikau's Home and Away exit has been rumoured for a while, and it's been long believed that Bella's return would spell the end of his time in Summer Bay.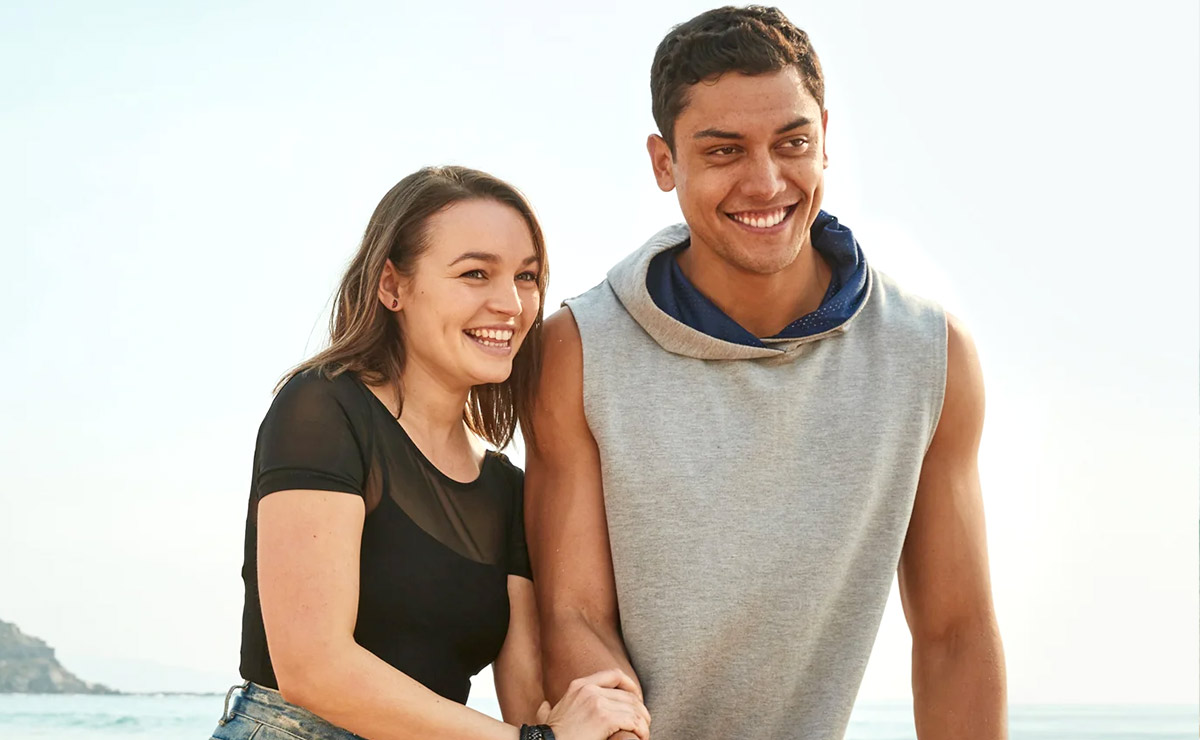 Shortly after Courtney Miller was spotted returning to set last year, Kawakawa Fox-Reo headed to LA, before taking to Instagram to post a dramatic hair transformation – often a sign that an actor is free of their contract.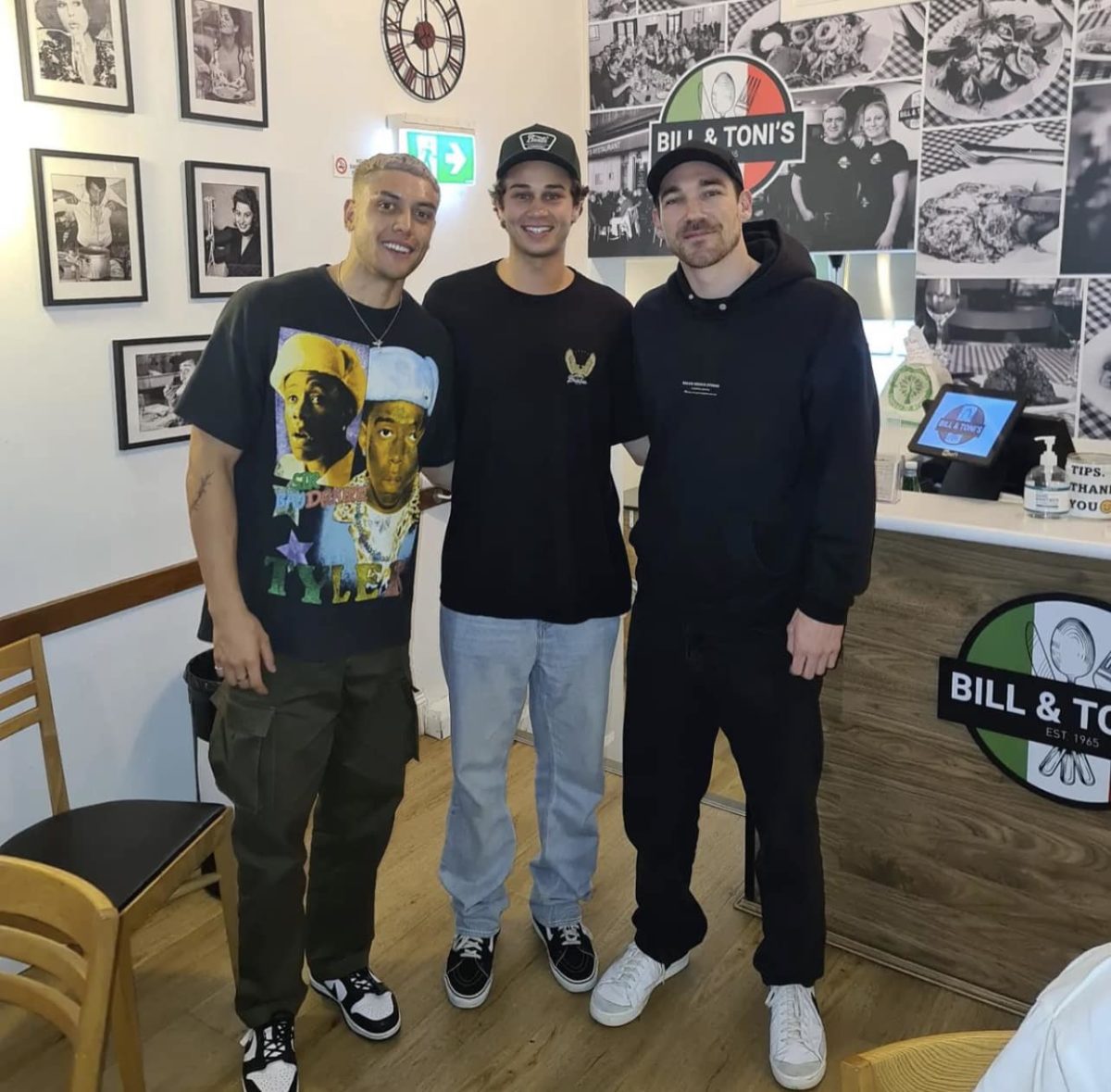 As we say goodbye to Nikau Parata, we take a look back at his time in Summer Bay.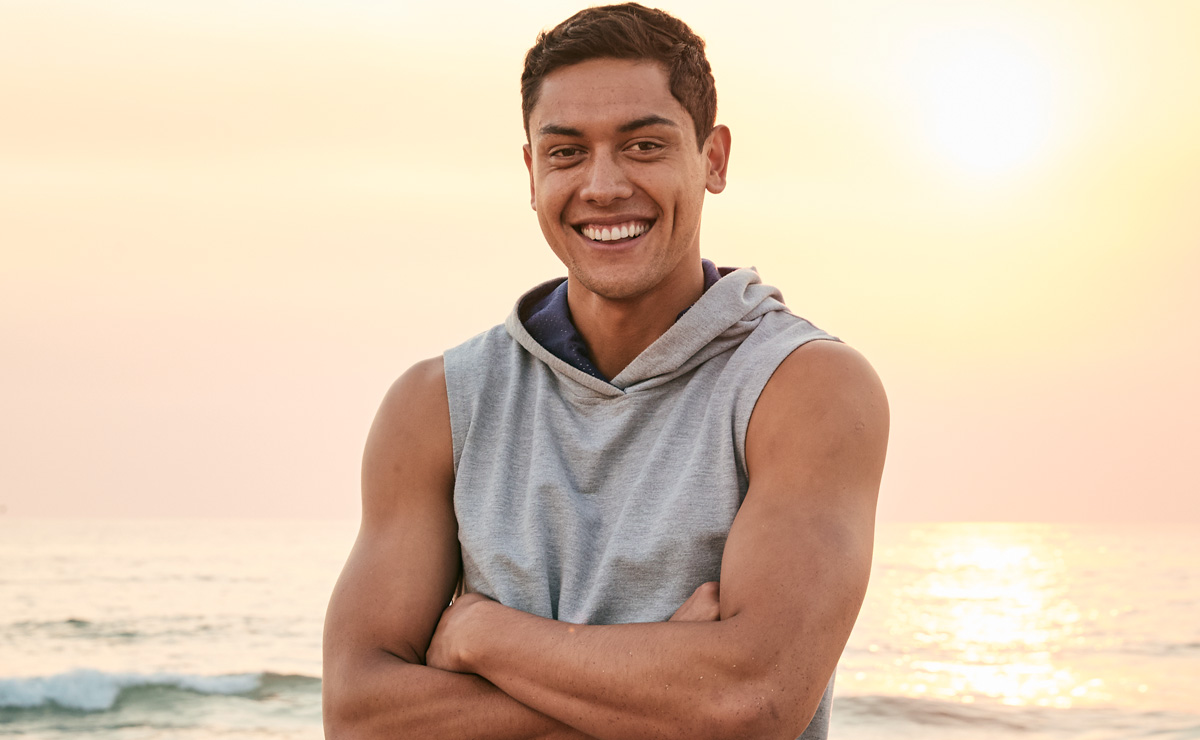 We first met Nikau in January 2020, after he had moved to Summer Bay with his mum Gemma (Bree Peters) and uncle Ari (Rob Kipa-Williams). Nik's father, Mikaere, had died around six months earlier after being shot by police during a bungled armed robbery, and with Ari's own recent release from prison after a 10-stretch for a previous robbery, the family were planning on keeping a low profile.
Nik's relationship with Ari was initially strained, resenting his new role as the family patriarch and feeling he was trying to take over from Mikaere.
He was first seen encountering Ryder (Lukas Radovich) arguing with Jade (Mia Morrissey), and stepped in to defend her believing that Ryder was the antagonist of the situation. Unbeknownst to him, Jade had falsely accused Ryder of filming their recent sexual encounter and leaking it online, and when Ryder tried to explain that Jade was trouble, Nik punched him.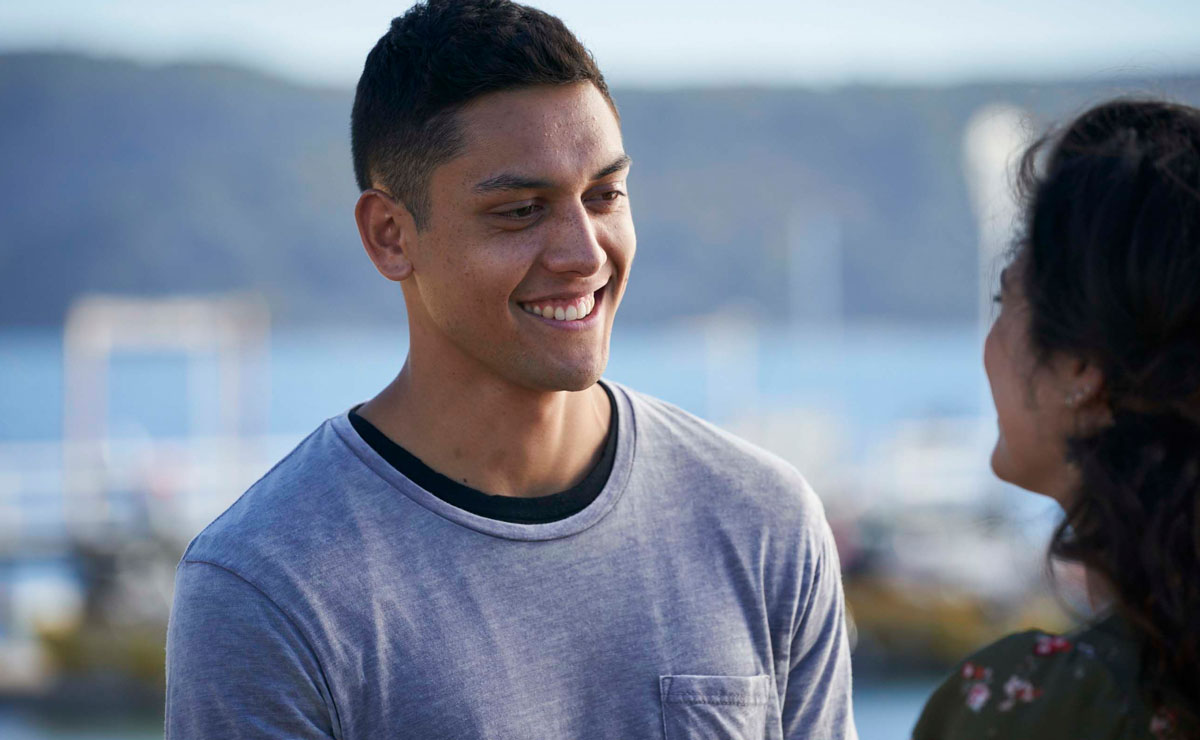 Nik became involved with Jade, but soon came to realise that she wasn't all she appeared to be. After he voiced his suspicions, he caught Jade trying to film him on her phone as she seduced him. Nik took the phone to Ryder, providing the proof needed to exonerate himself, and the two became friends.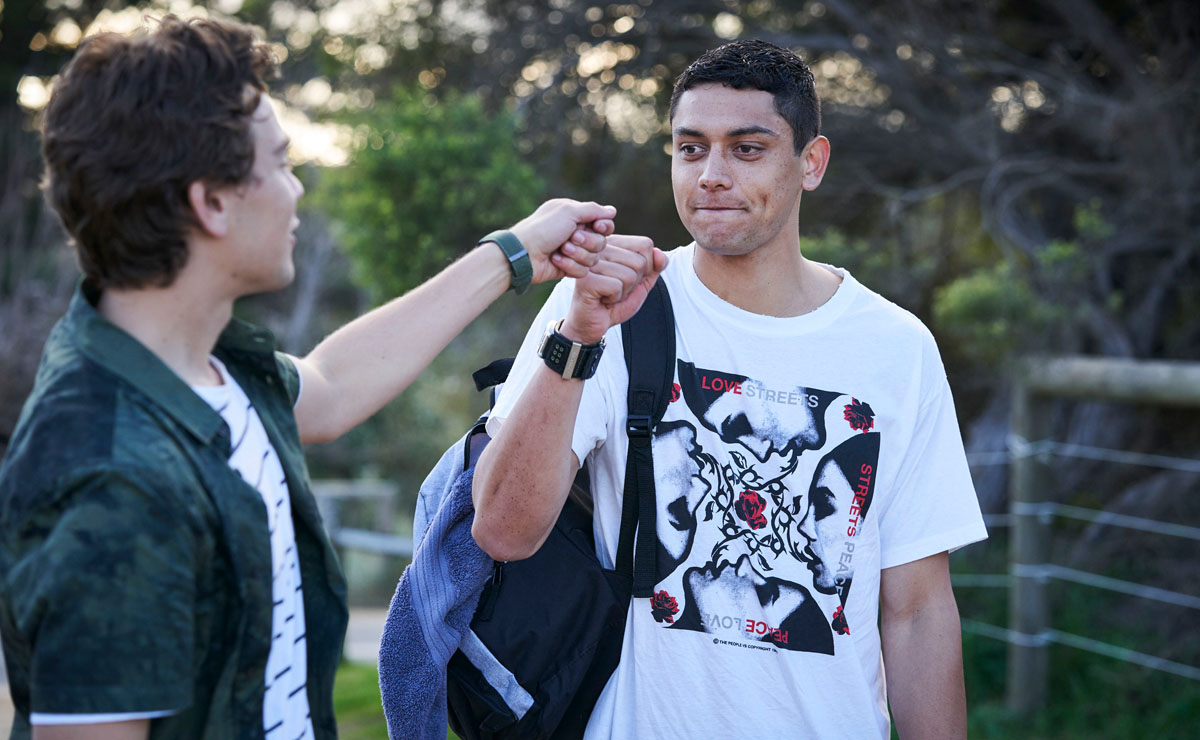 Times were tough for the family, with Ari off work following an accident. His injury had taken him to Northern Districts Hospital on the day of the siege, where he had been held hostage alongside Marilyn (Emily Symons).
When the Paratas were booted out of their motel after falling behind with the rent, it was Marilyn who put a roof over their heads—much to the annoyance of her husband John (Shane Withington), who Nik and Ari had already got on the wrong side of by using the surf club facilities whilst sleeping in their car.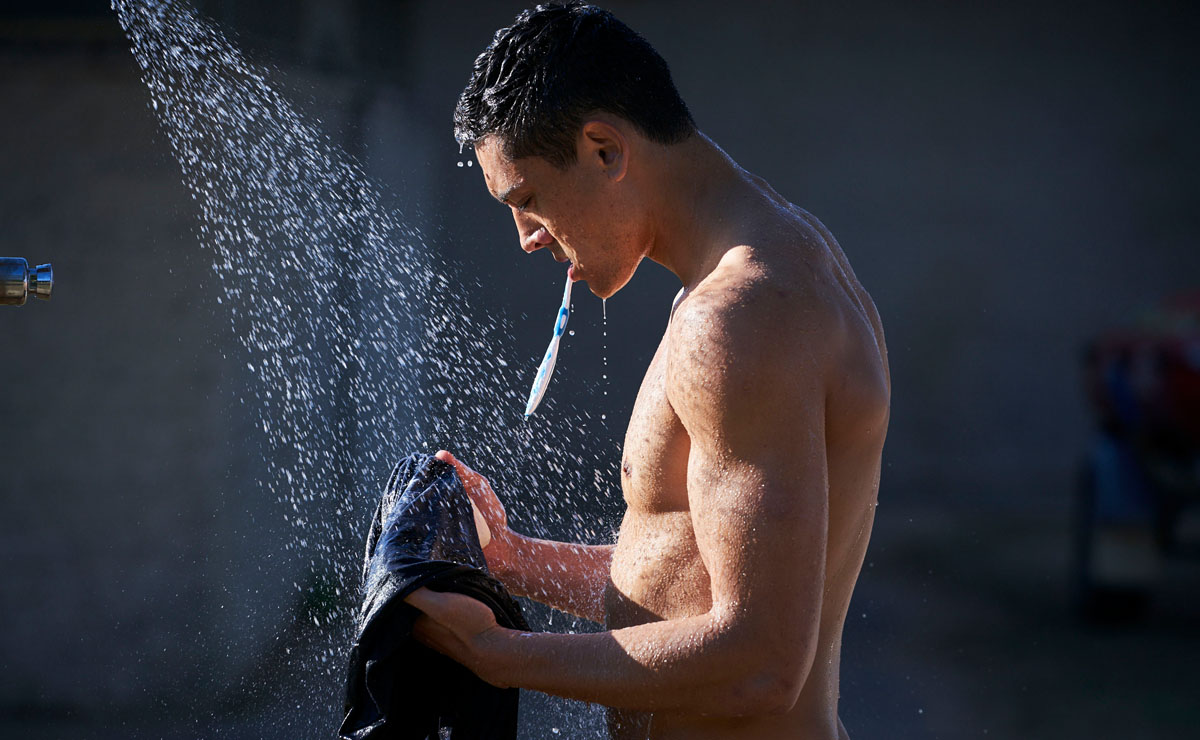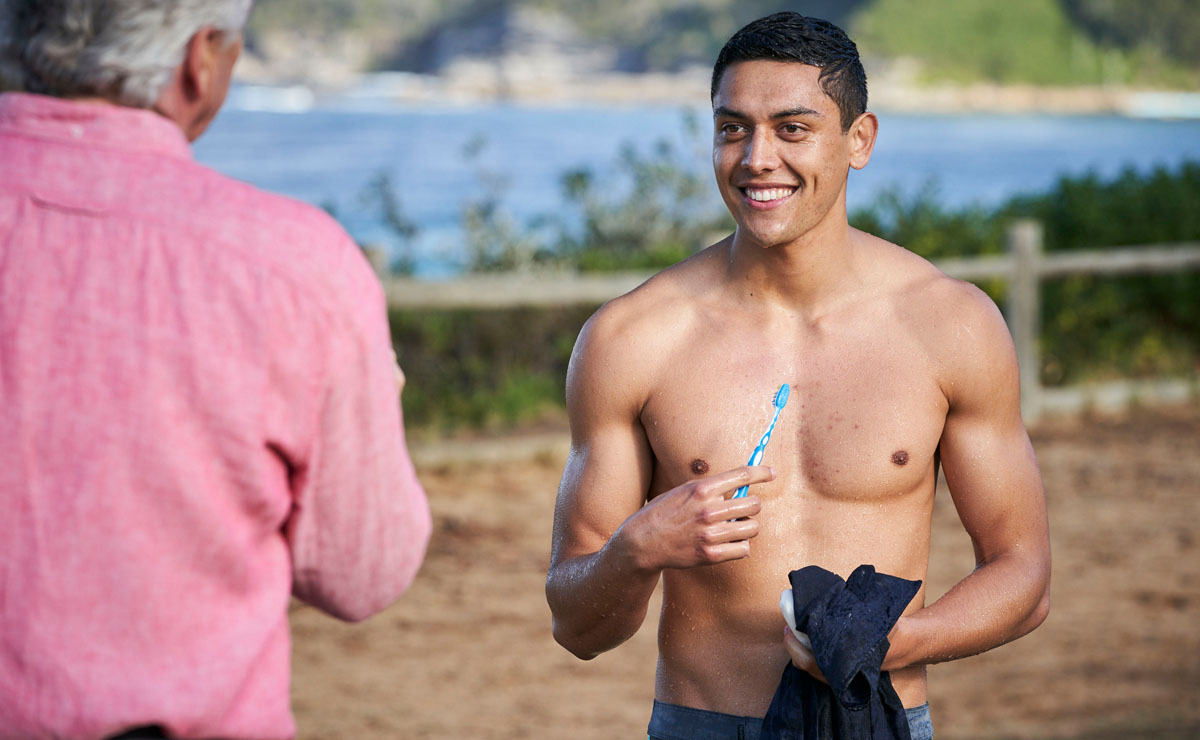 Whilst Ari moved out to a caravan, soon gaining John as a neighbour, Nik and Gemma stayed on in the Palmer house, with Nik finding casual work from Roo (Georgie Parker) at the bait shop.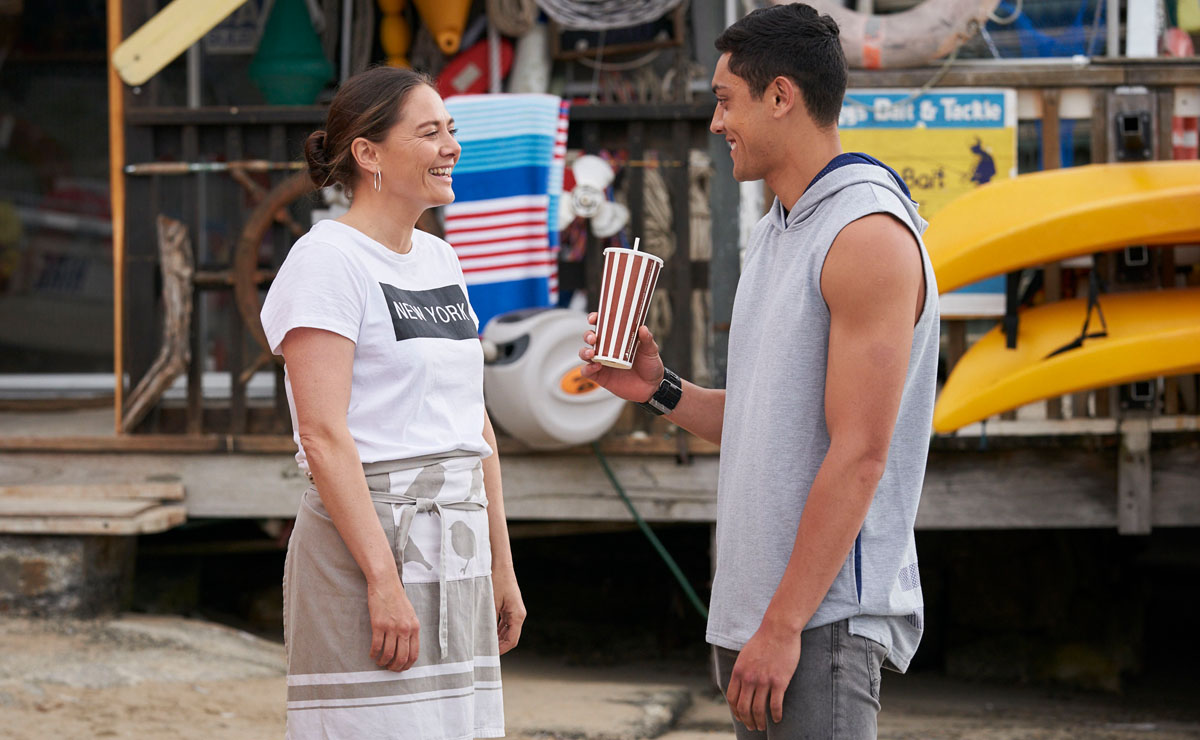 Nik became friendly with Bella, and she was grateful when he gave the advice to forego taking her HSC, and instead enrol on a photography course at TAFE in order to indulge her passion.
Ryder warned Nik against getting too close to Bella as he explained about her recent experience with Tommy O'Reilly (Adam Sollis), who had groomed her online before trying to sexually assault her. Nik initially kept his distance from Bella as a result, but she ended up accompanying him to the city for a meet up with his other uncle Tane (Ethan Browne), following a fight with Gemma and Ari.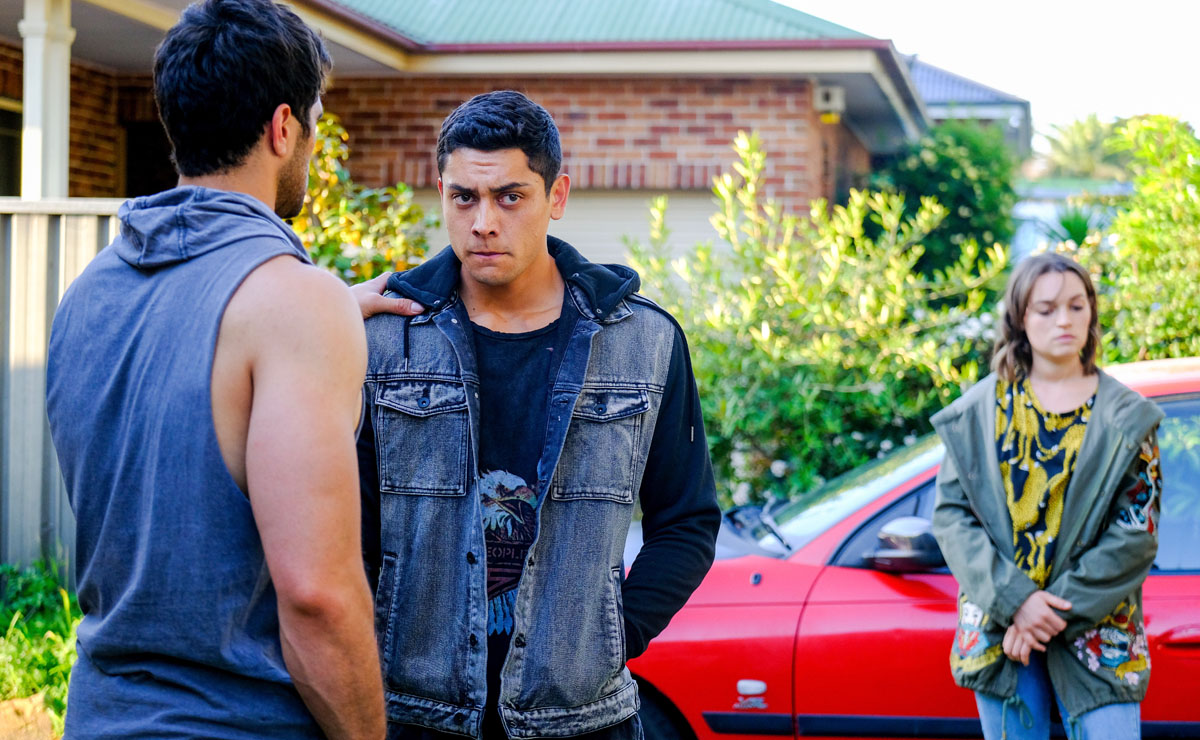 After Bella awkwardly admitted to Nik that she liked him (by shouting it at him), the two eventually had their first kiss and became an item.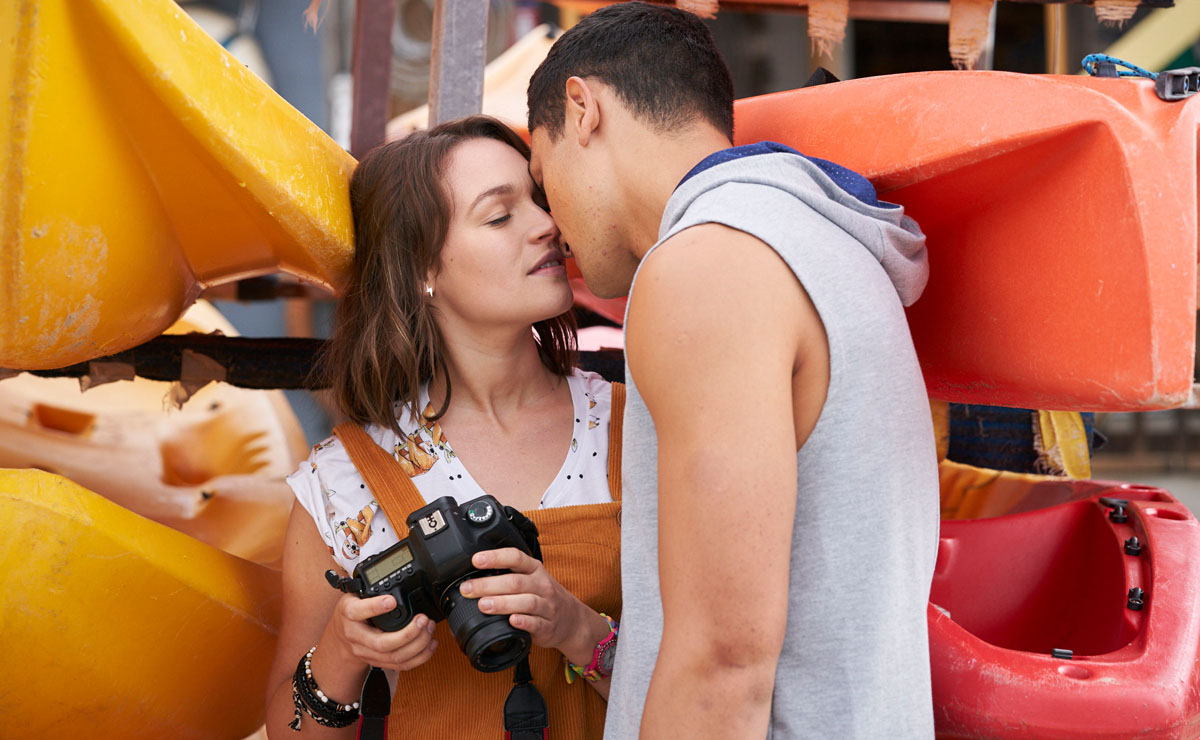 Bella's insistence that she was ready to sleep with Nik saw her invite him to the apartment, only for her to then have a panic attack as Nik lay on top of her. After yelling at Nik to get out, a distraught Bella locked herself in her room and cut herself.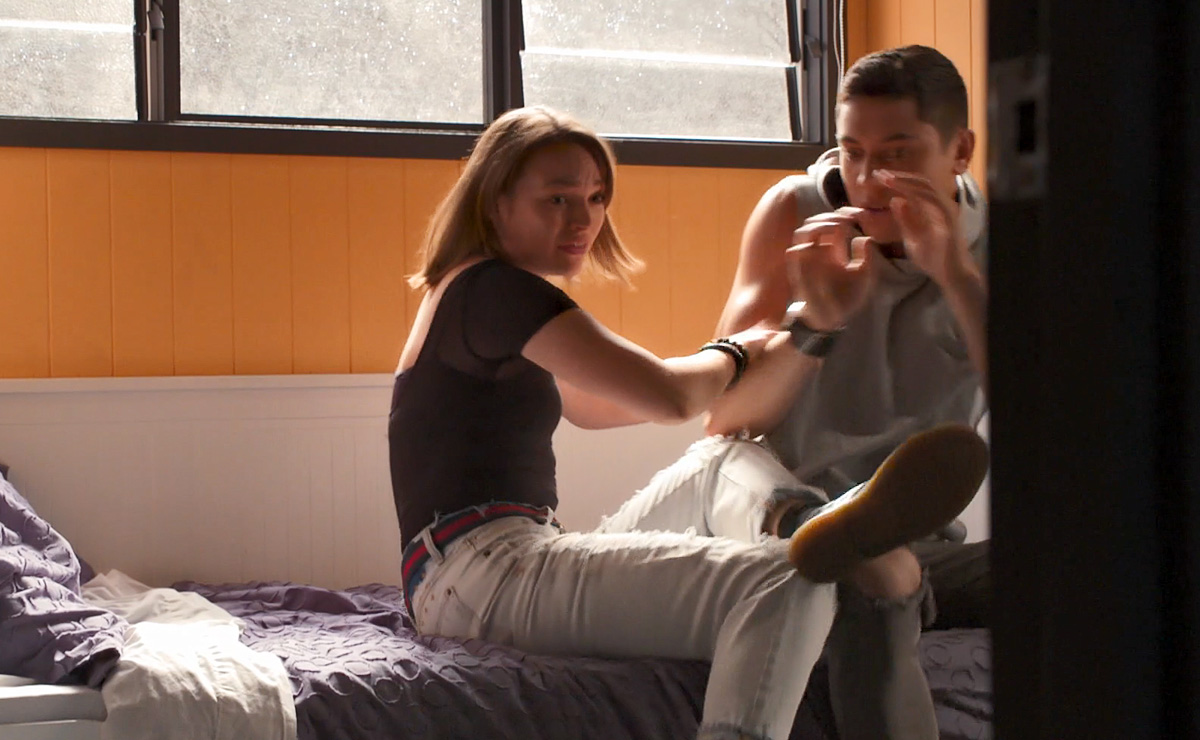 When Ryder accused Nik of pushing Bella too far, Nik considered skipping town, but was talked around by Gemma who convinced him to go to the hospital. Nik was relieved when Bella's brother Colby (Tim Franklin) exonerated him of any blame, and was able to see Bella briefly before she was sent to an equine therapy centre.
After further frustrations with Ari saw Nik escape to Tane in the city again, Tane followed Nik back to the bay and ended up leasing a house for the entire family.
With Ari putting his differences with Tane aside to move in with them, the Paratas celebrated the occasion with a hangi for their new neighbours. There was tension between Nik and Gemma though, as she began spending time with Ben Astoni (Rohan Nichol) during his brief separation from wife Maggie (Kestie Morassi).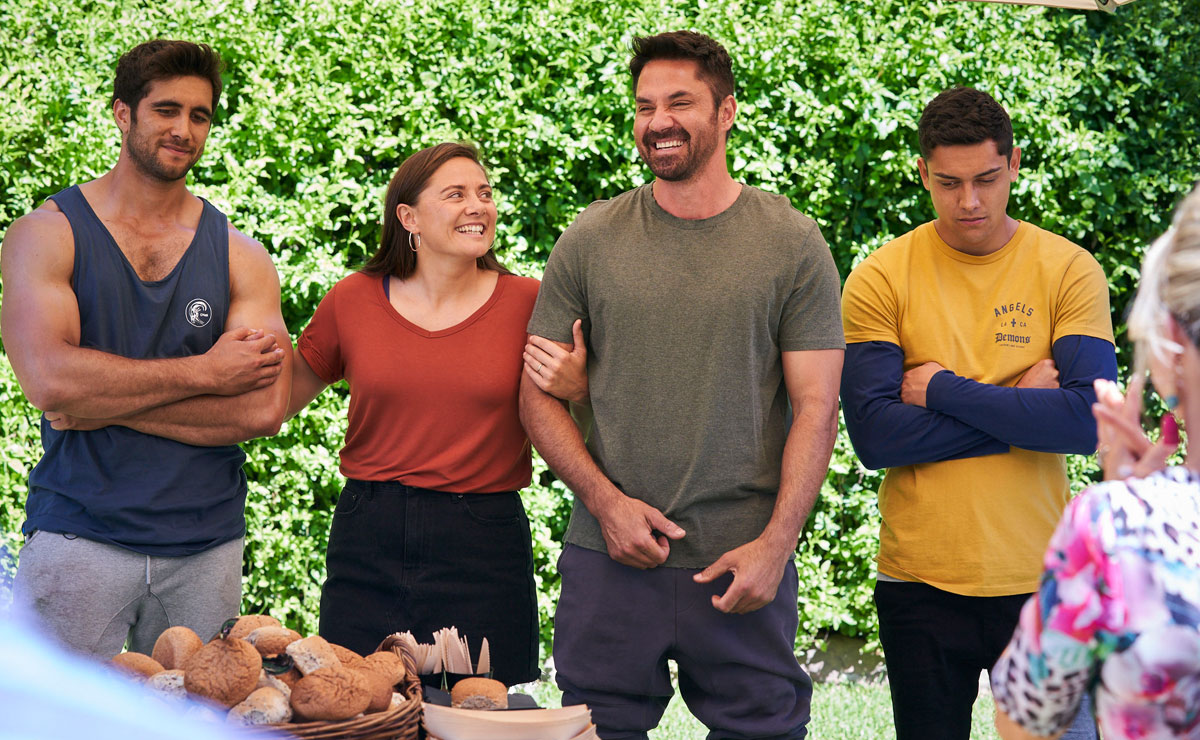 Things took a downward turn for Nik when Bella returned from therapy and said that was not in the right frame of mind for a relationship, and he began to lose his temper with everyone around him.
When Leah (Ada Nicodemou) interrupted an intruder who's broken into the diner, Colby turned his eyes straight to the Paratas. Although innocent (no, really, we investigated!), Nik panicked on learning that he and his uncles would be forced to take part in an identity parade.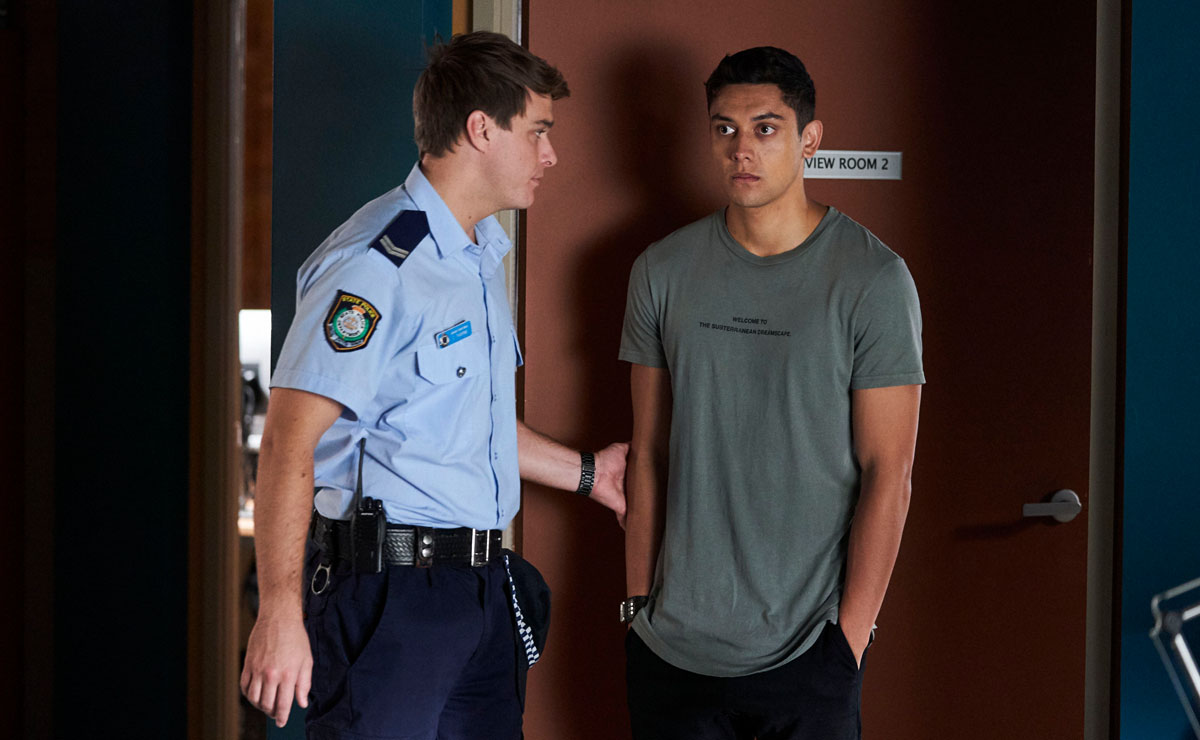 In his haste to escape Summer Bay, a desperate Nik stole Tori's (Penny McNamee) car after she'd rushed to assist John who had fallen over and left the keys inside.
Nik was later horrified to realise that baby Grace was in the back seat, and called Tane who came to his rescue. Abandoning the car and returning Grace to the doorstep of the Morgan house, no-one was any the wiser, though Colby once again pointed the finger at Nik.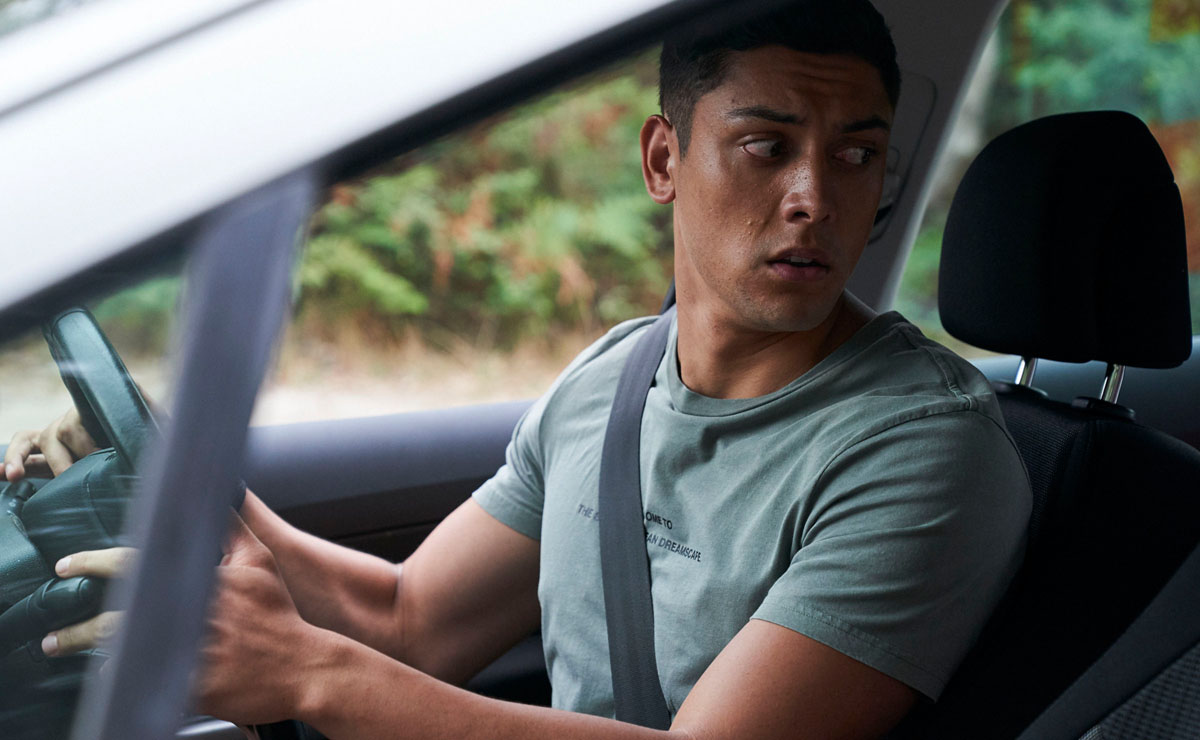 When the entire family planned to go to New Zealand to return Mikaere's ashes on the first anniversary of his death, they discovered that Colby had put a block on Ari, Nik and Tane's passports.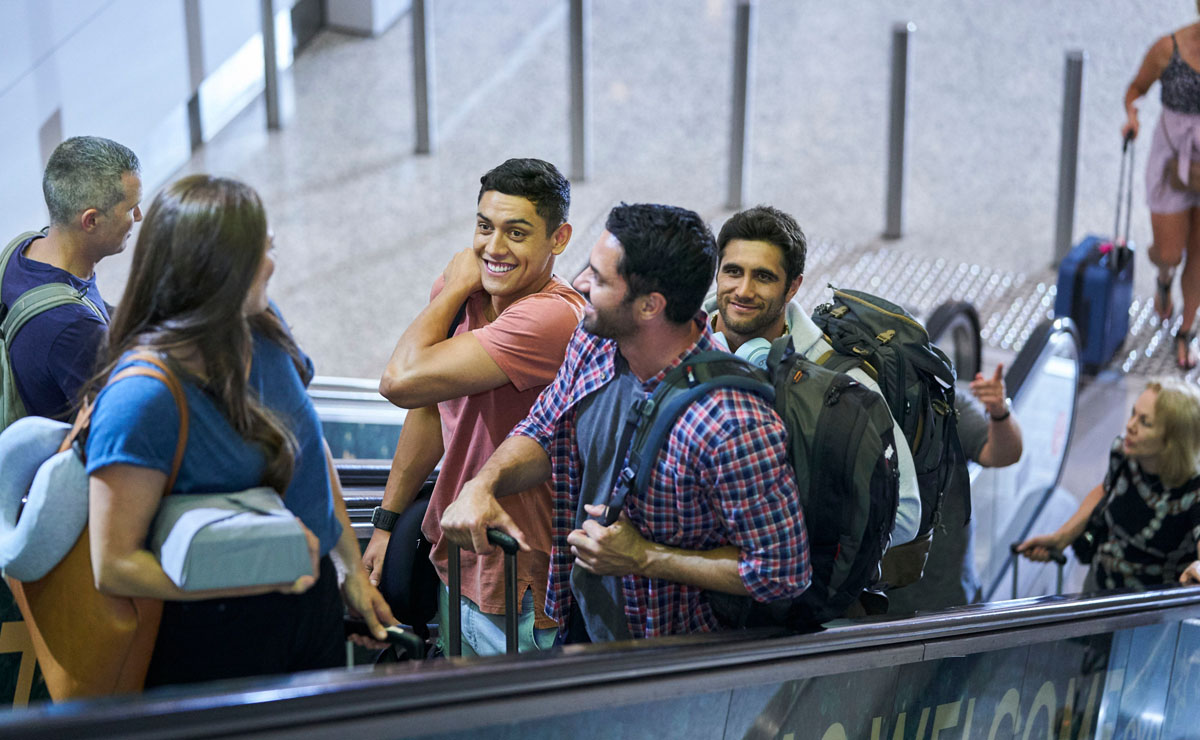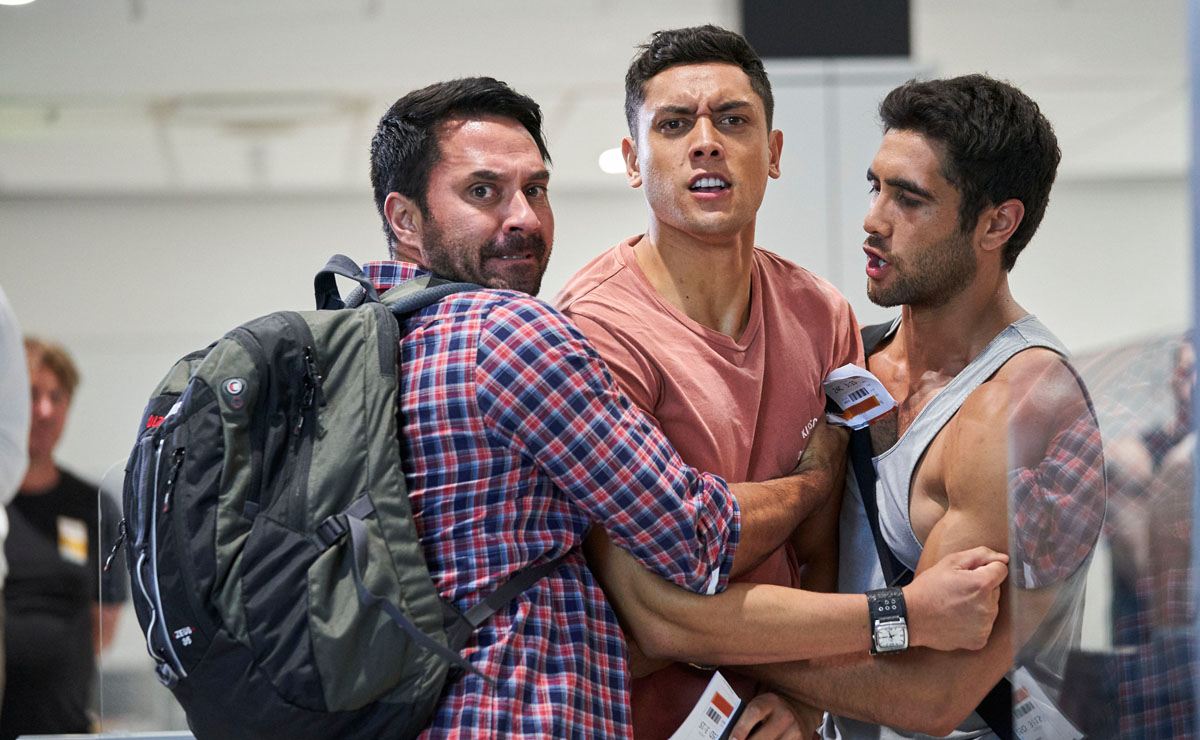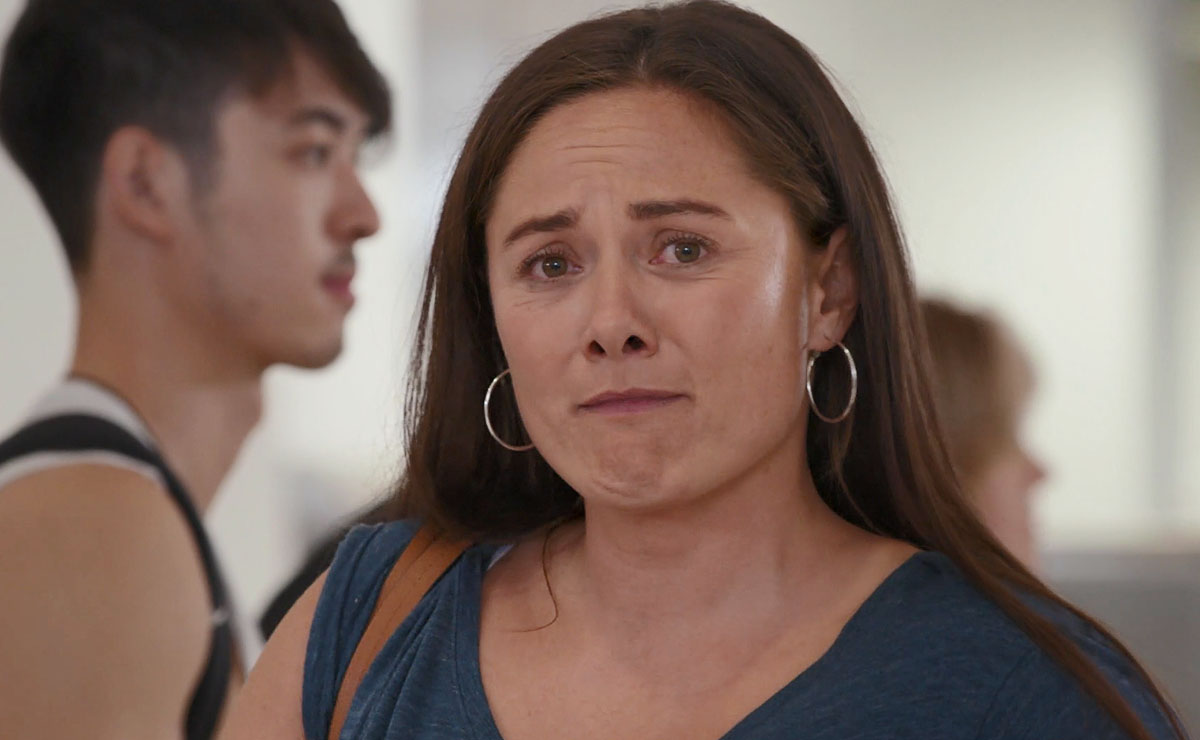 As Gemma had already passed through security, she was forced to take the trip alone, and ultimately decided to settle back in New Zealand. The men marked the anniversary of Mikaere's passing in their own special way, by performing a haka on the beach.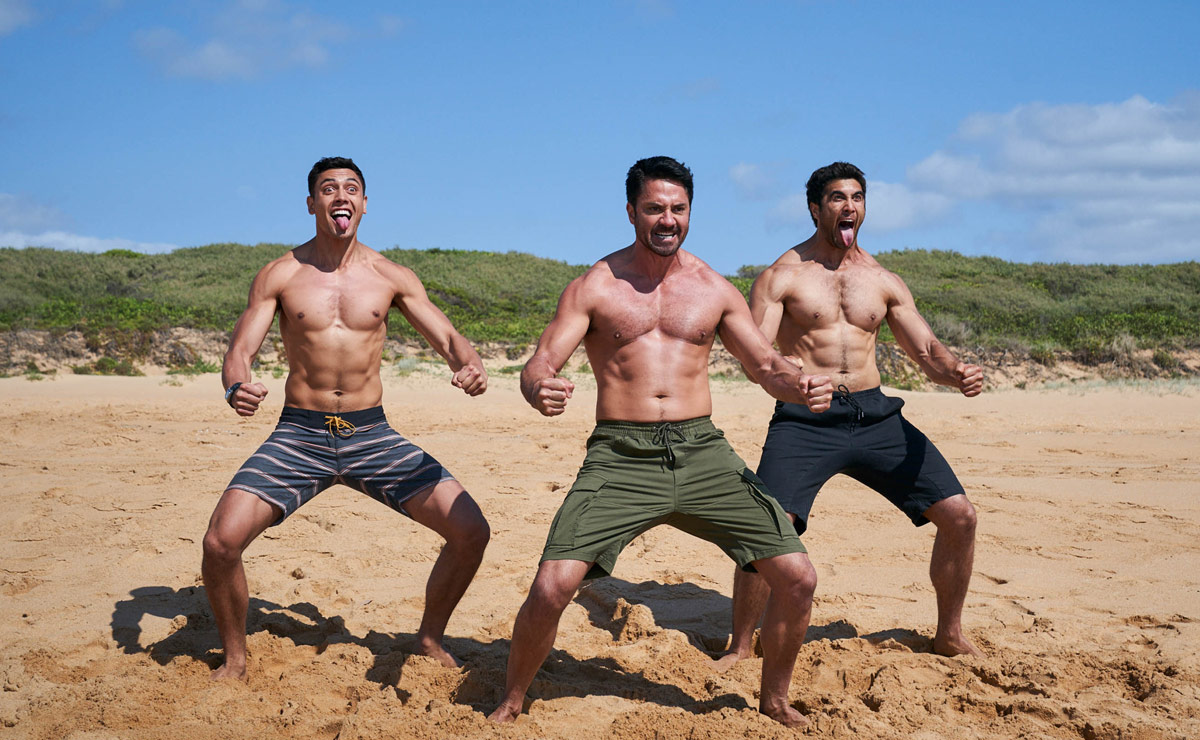 Nik eventually reunited with Bella, and supported her when news came that her father Ross's (Justin Rosniak) body had been located in a shallow grave.
When Bella admitted to Nik that Colby had in fact killed Ross, something she'd known for some time, she was petrified of saying the wrong thing when the time came to give her statement to Detective Angelo Rosetta (Luke Jacobz).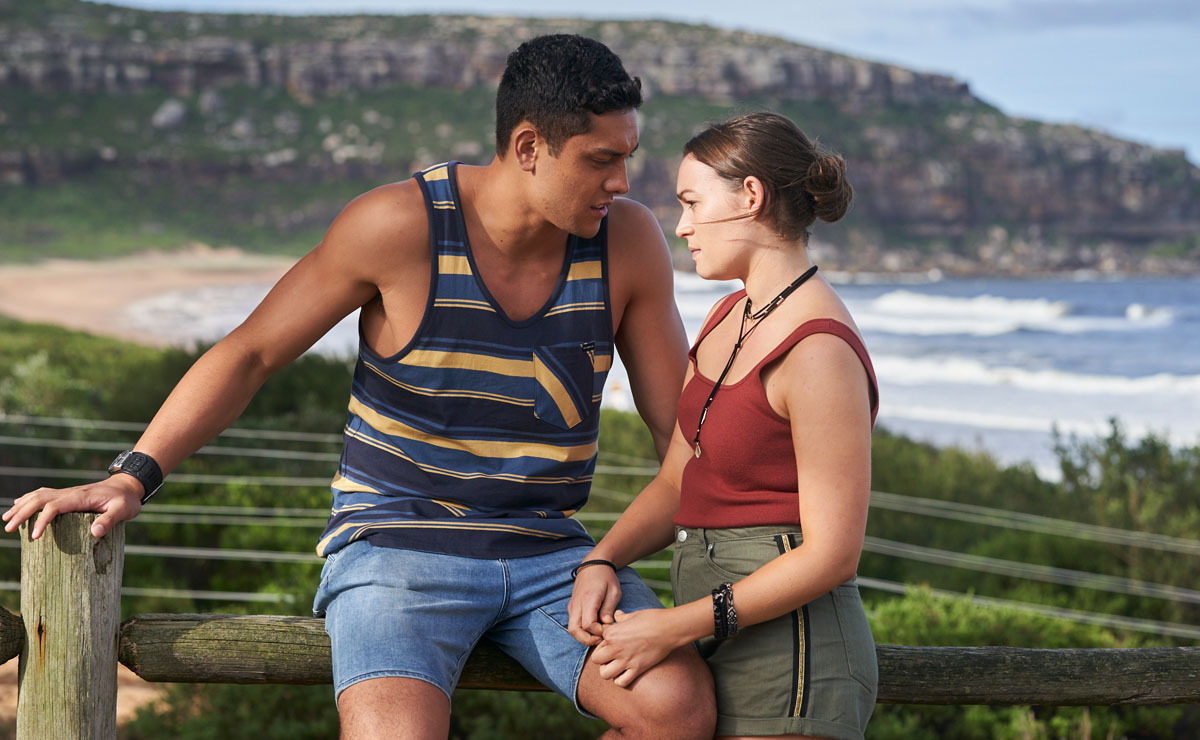 Nik booked some plane tickets with money Tane had hidden away, and he and Bella fled to Mount Currawong.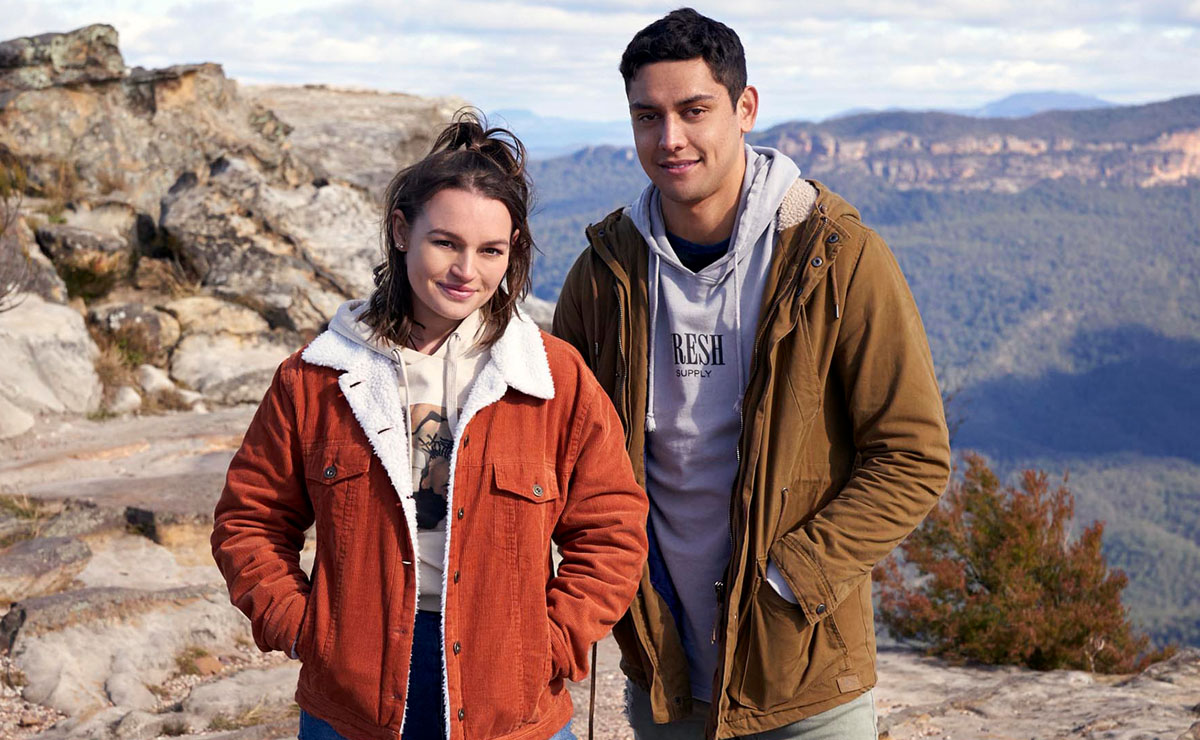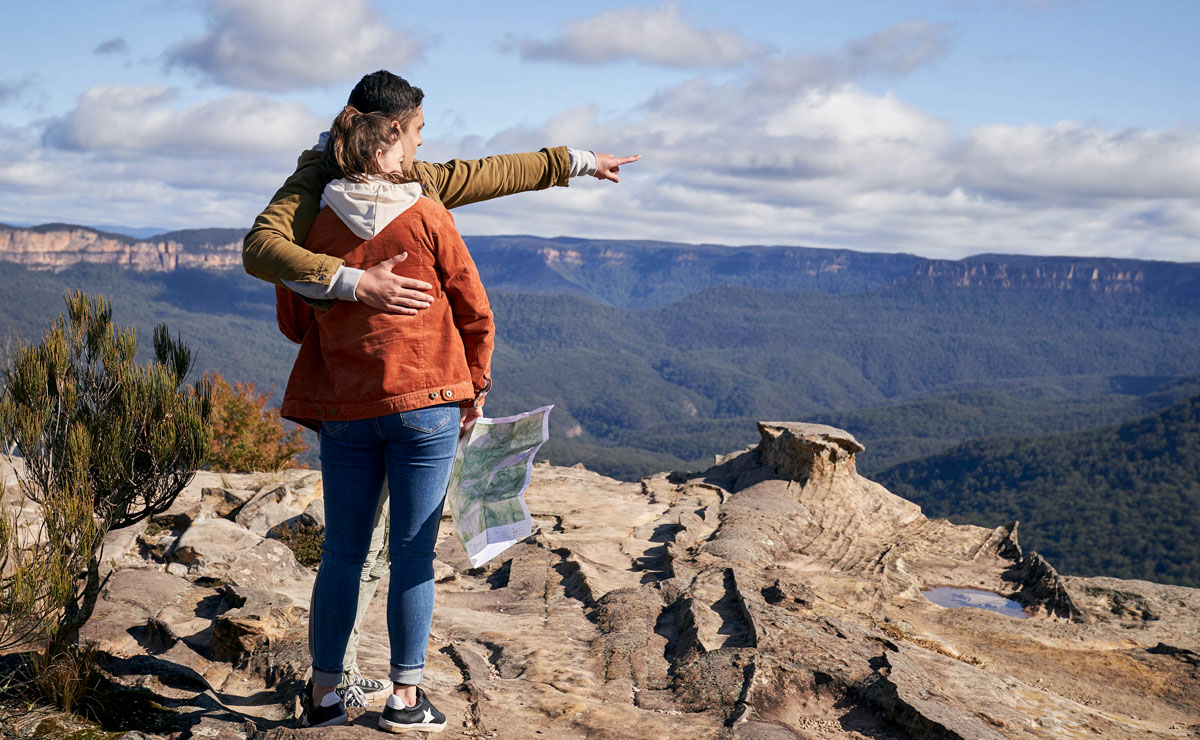 Travelling the area in an old ute, Nik and Bella slept together for the first time.
Nik sought help when the ute broke down and ran into Ari, Tane and Mackenzie (Emily Weir) who had come searching for them. Returning to the car, Bella had disappeared, but a text from Nik convinced her to return to the bay a few days later just in time to avoid an arrest warrant being issued.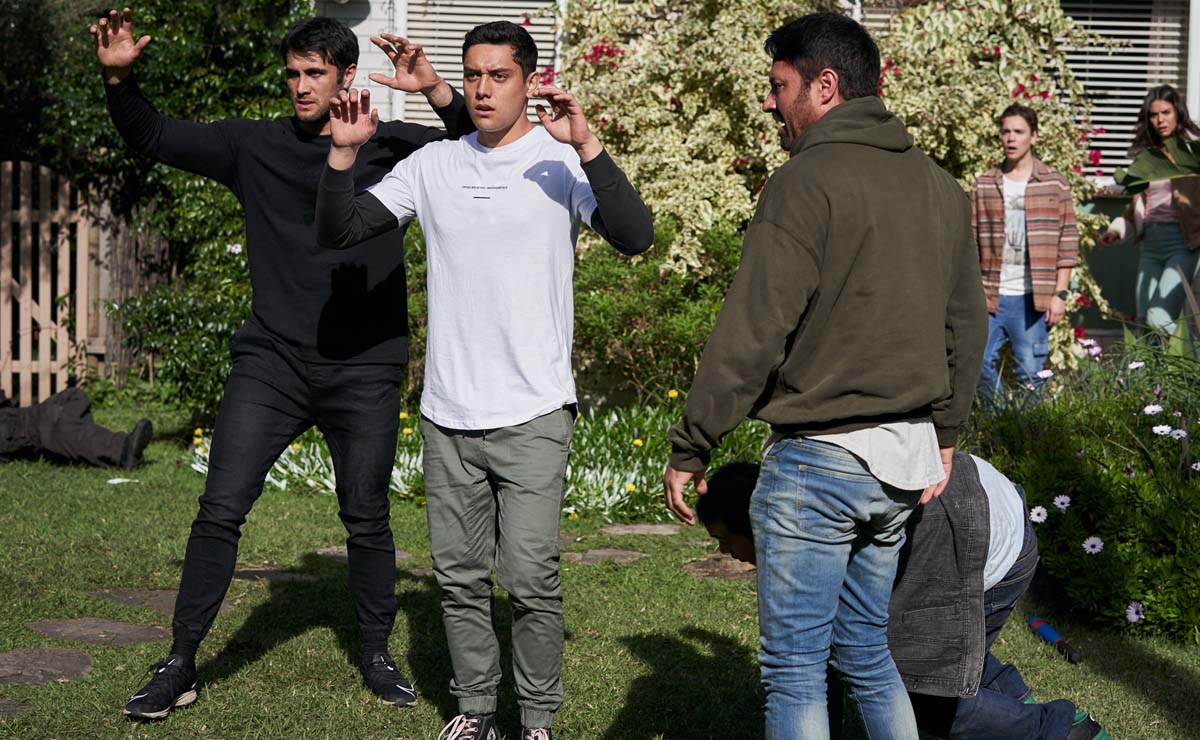 When Gemma invited Nik to join her in New Zealand, the fact that drug dealers were now threatening the family was a major factor in his decision to leave, asking Bella to go with him.
When Bella agreed⁠—frustrated with her brother over his affair with Angelo's wife Taylor (Annabelle Stephenson) in order to gain information on the case⁠—Colby threatened to have Nik's travel rights removed again.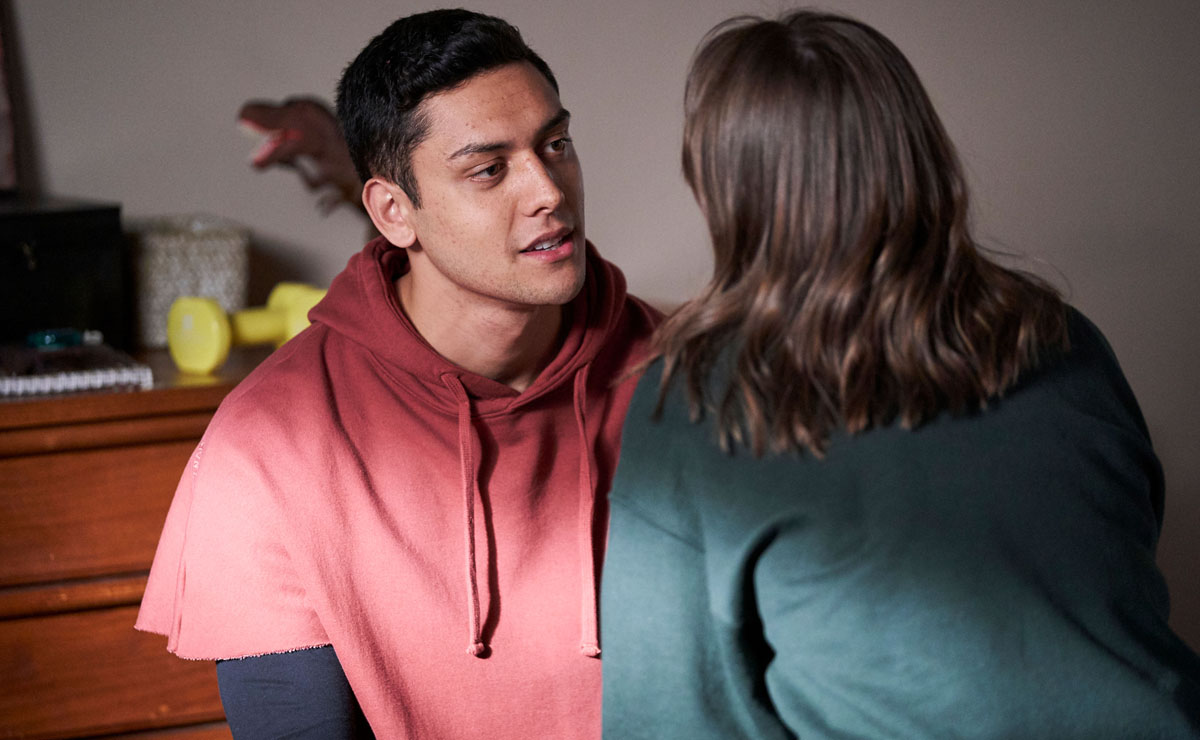 Nik informed him that he knew the truth about Ross's death, forcing Colby to back down, but the move was put on hold when Colby was arrested for murder.
As the drug dealers' threats against the family increased, Nik was convinced to go to New Zealand on his own, keeping in touch with Bella via video calls. Whilst travelling, Nik bumped into old friend Chloe Anderson (Sam Barrett), who had grown up with Ari as her father figure until his incarceration. He brought Chloe back to the bay to see Ari, and her mother Mia (Anna Samson) soon followed.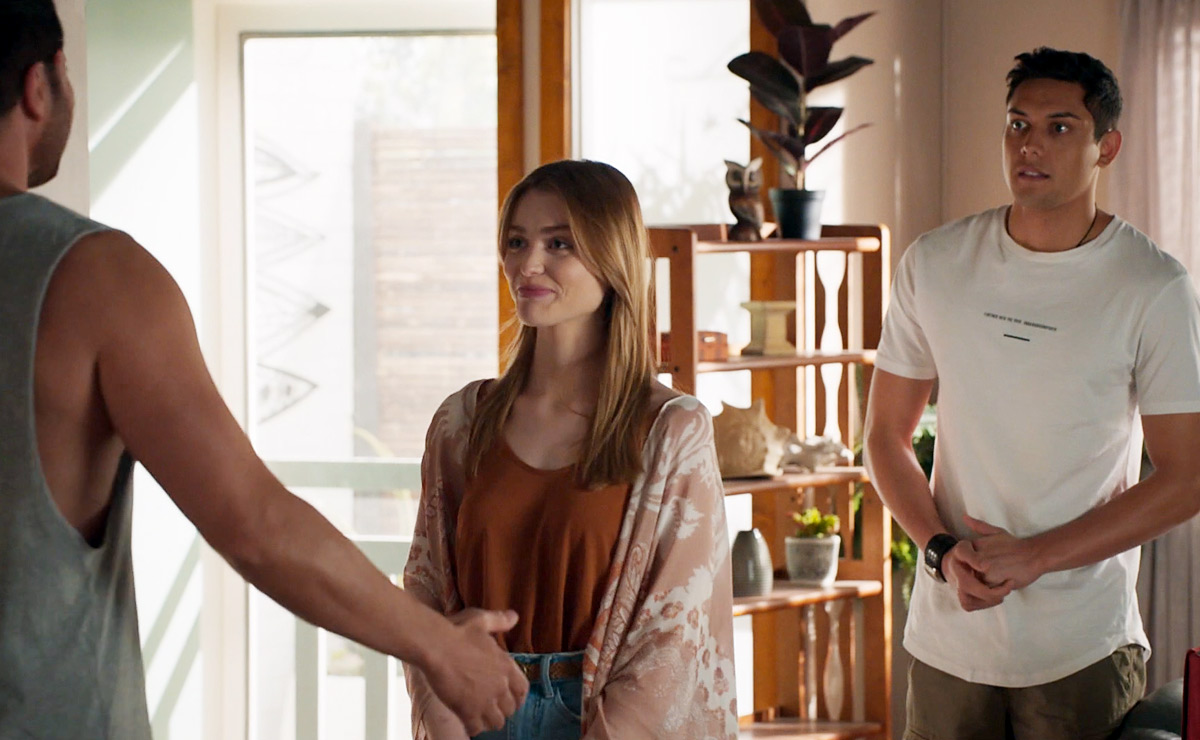 Nik's constant hanging out with Chloe caused issues between him and Bella, and Chloe's getting off on the wrong foot with Ryder also caused frustration.
When Nik and Bella invited Chloe and Ryder out clubbing, the four were kidnapped by the drug dealers that Ari and Tane had made enemies of and forced to spend the night in a shipping container.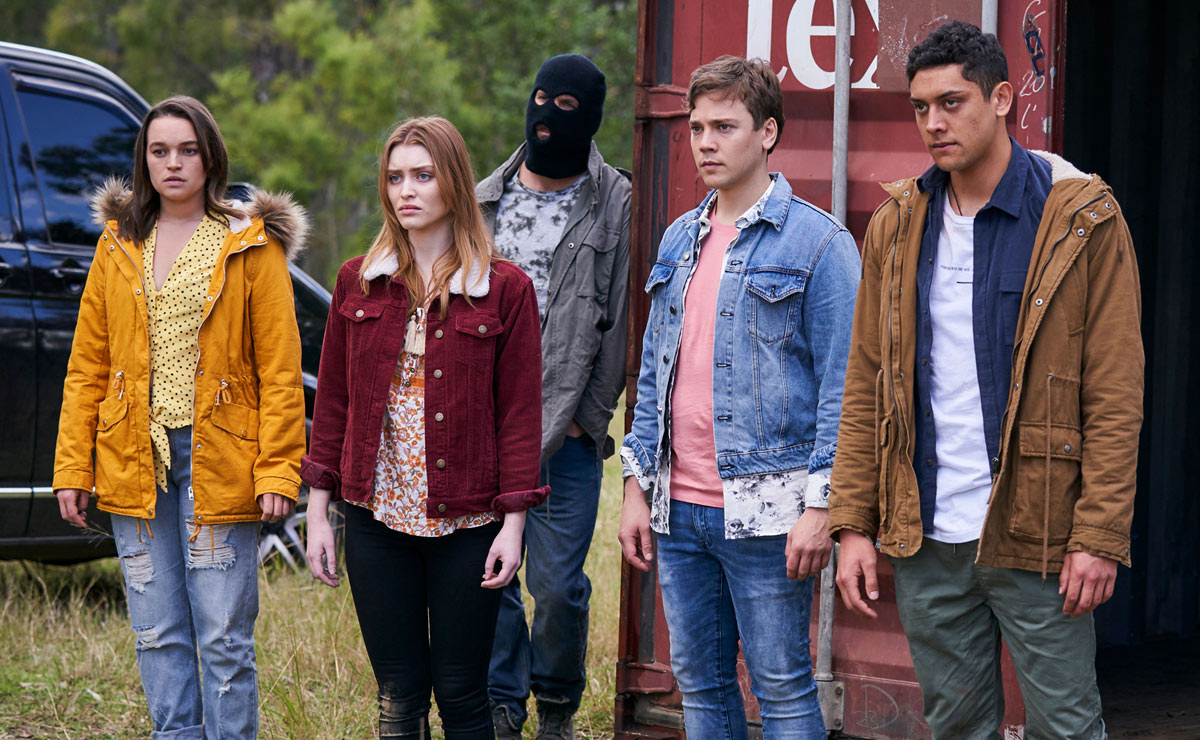 He was shocked to later discover that Ryder and Chloe had started a secret relationship, but their insistence on always wanting to hang out as a foursome tired Nik and Bella, who booked a weekend away to escape them. When Ryder and Chloe followed the pair to the secluded cottage, they played pranks on each other.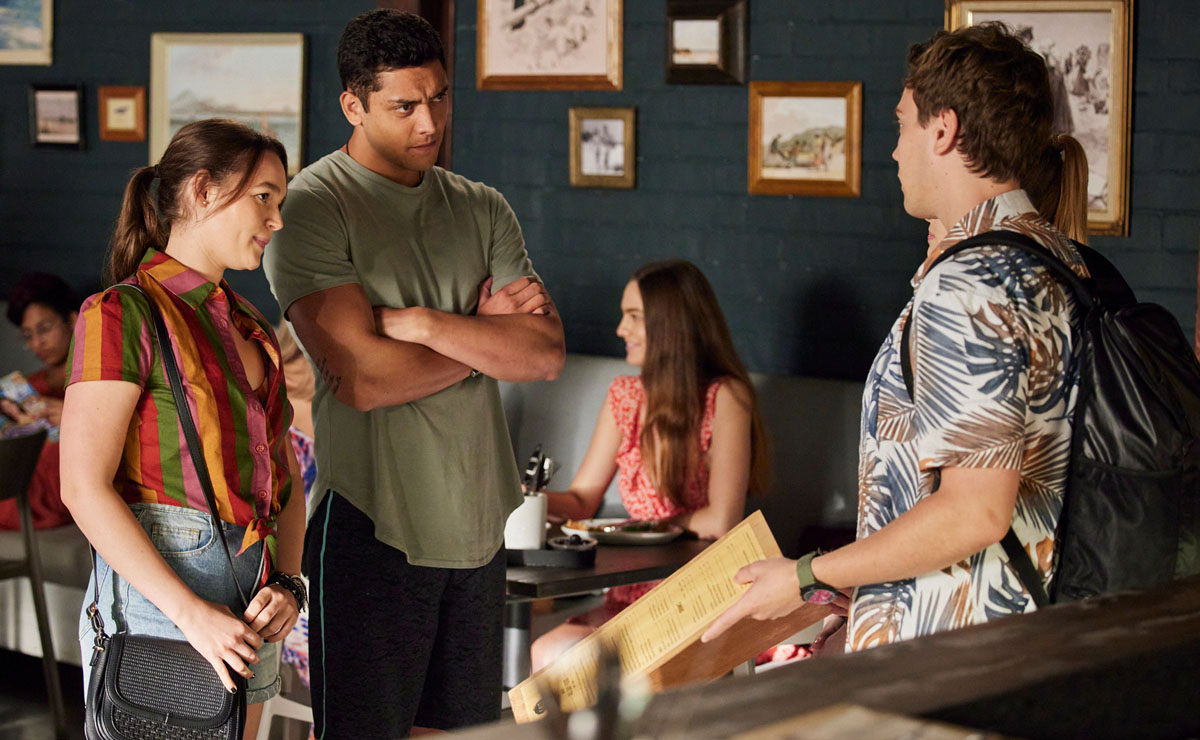 After a photo Bella had taken of him, without his knowledge, won an award, Nik ended up drawing the attention of modelling agent Sienna Blake (Rose Riley).
He initially had no interest in being signed to her books, but was convinced when Sienna offered Bella a position to intern with photographer Emmett Ellison (JR Reyne).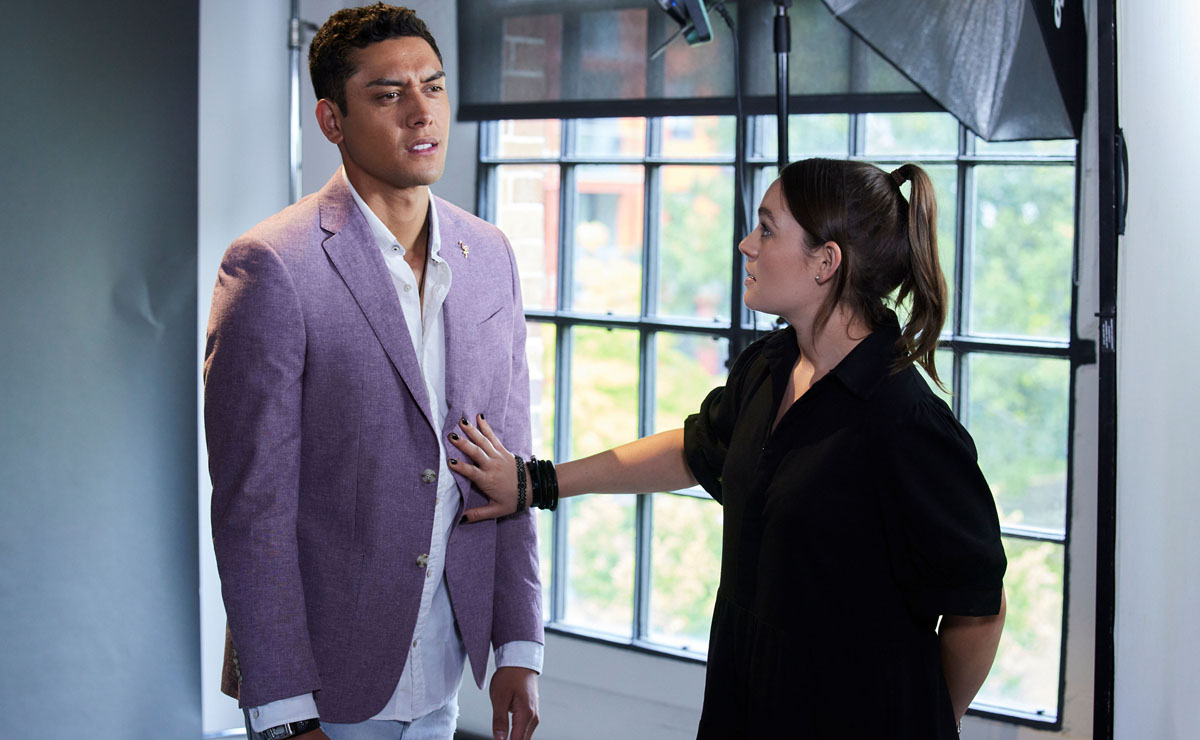 Nik was soon paired up for shoots with model Allegra Freeman (Laura McDonald), and both he and Bella were stunned when Allegra kissed him during a shoot without any prior warning. Nik threatened to quit, but Sienna pointed out that if he went, Bella would have to go too.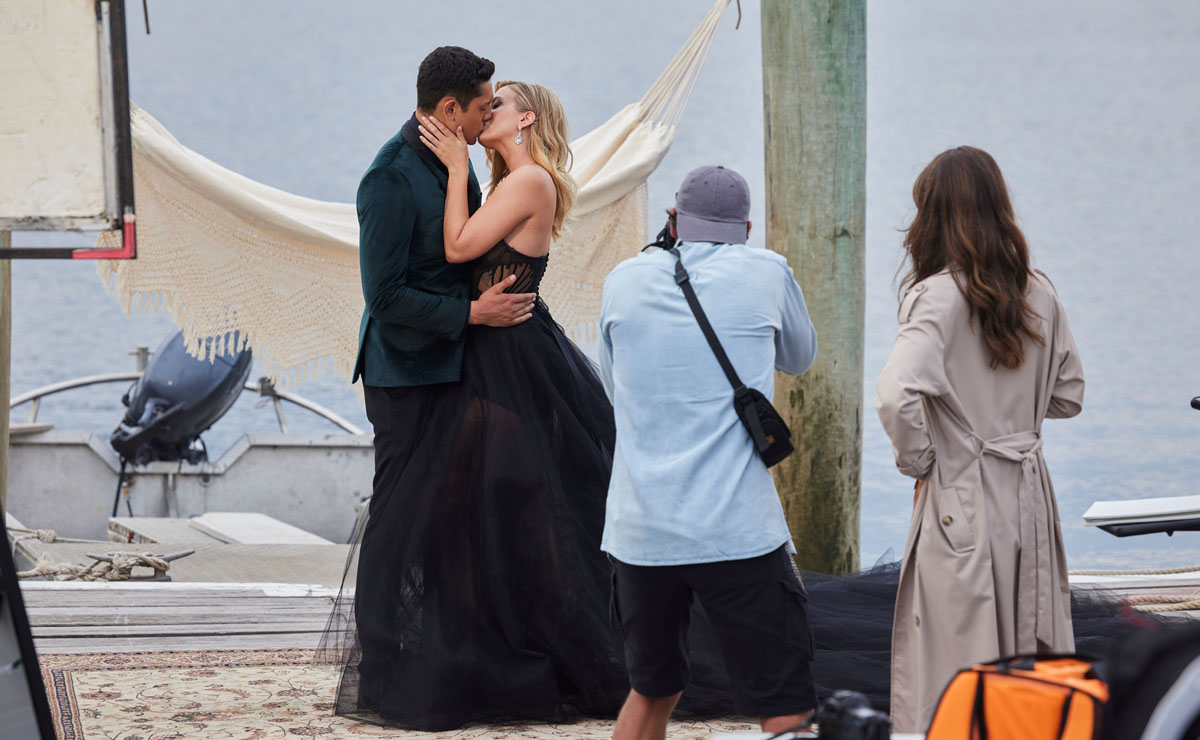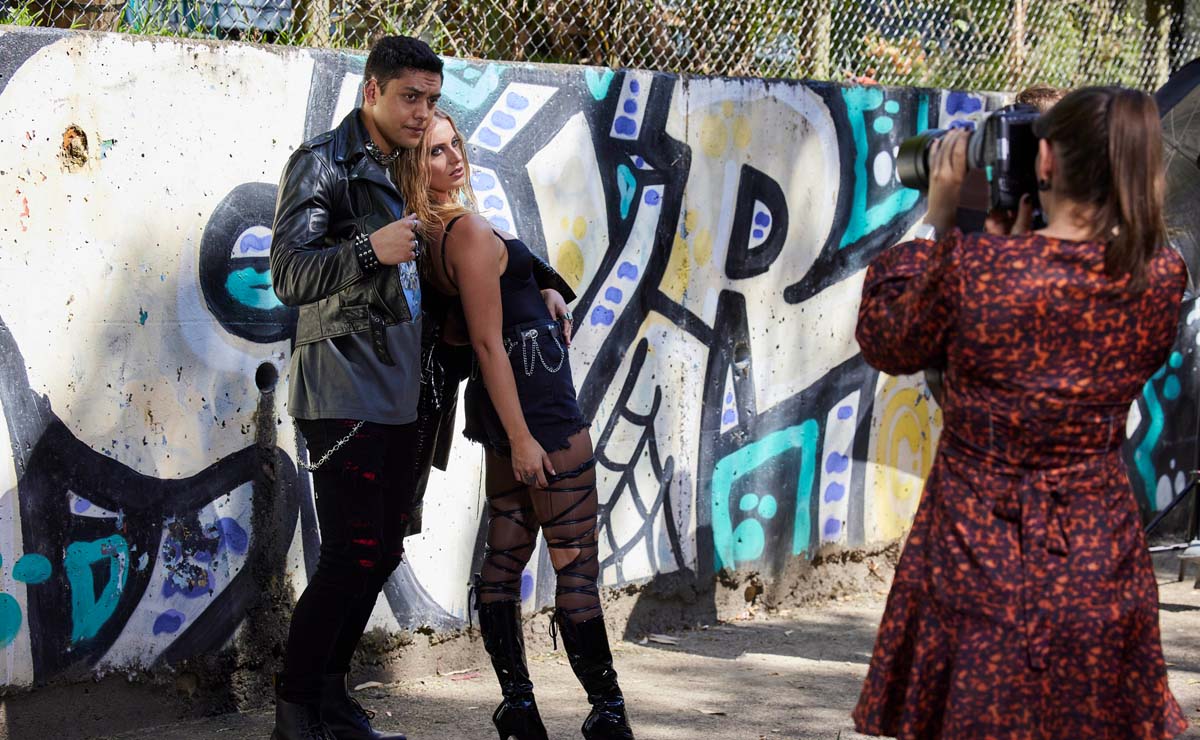 Sienna schemed to get Bella out of the way by manipulating Nik into thinking Bella had cheated on him with Emmett. Sienna then seduced Nik into bed, and when he learned he'd been played, Sienna blackmailed him into agreeing to a shoot in Japan.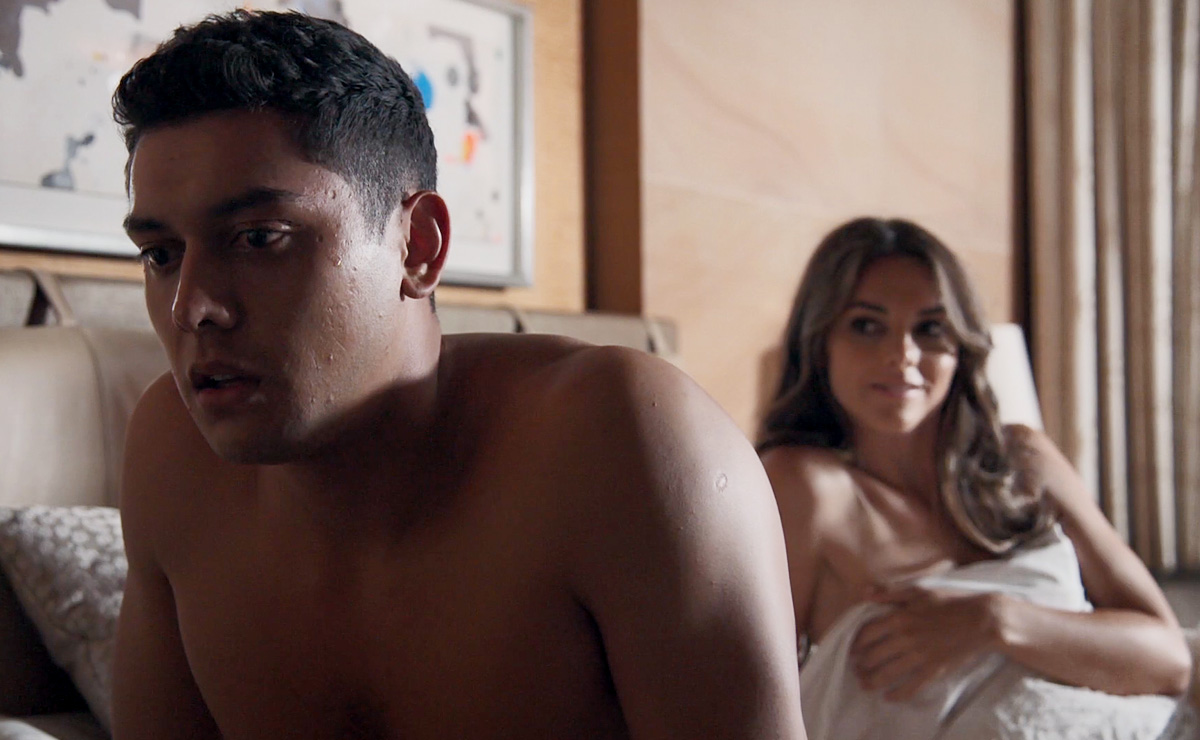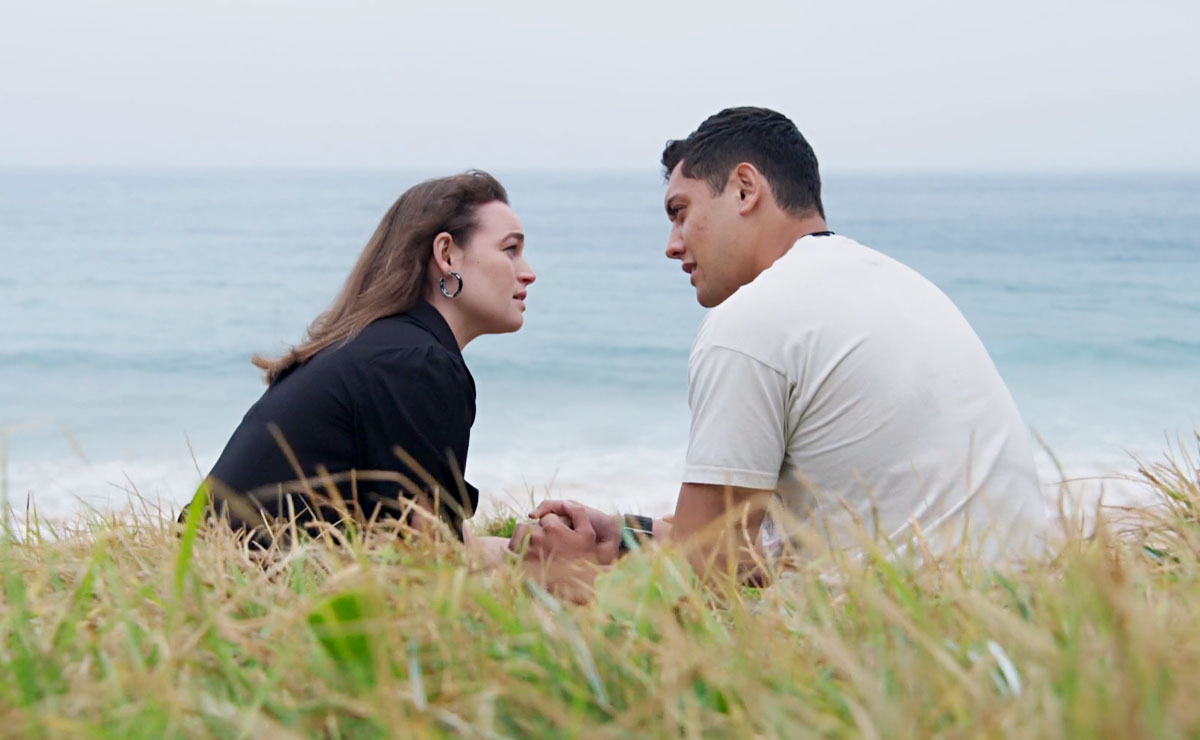 Nik eventually confessed all to Bella, who promptly broke up with him, and he told Sienna he was done with modelling and wouldn't be going overseas. Although she initially tried to hold him to his contract, she eventually cut him off with no pay.
Desperate to win back Bella, Nikau gatecrashed a joint exhibition she was holding in the city with Emmett, and embarrassed her by professing his love over the microphone. After a further refusal, Nik took off, ending up in a small country town. With the only accommodation closed, Nik rang Mia to come and fetch him, who arrived with Dean (Patrick O'Connor). However on their way back to the bay, Dean swerved to avoid a kangaroo and ended up crashing the car.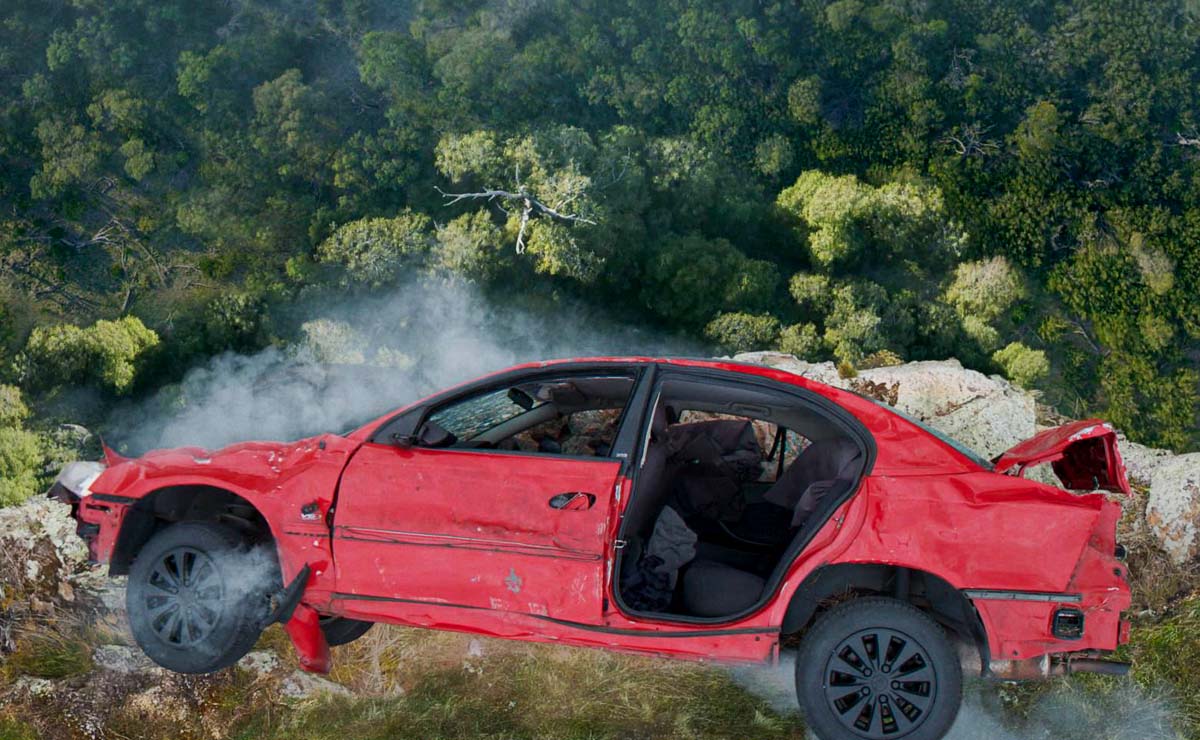 Nik was thrown out as the car rolled down a bank before coming to a stop on the edge of a cliff. Though severely injured, Nik managed to make it back to the road for help.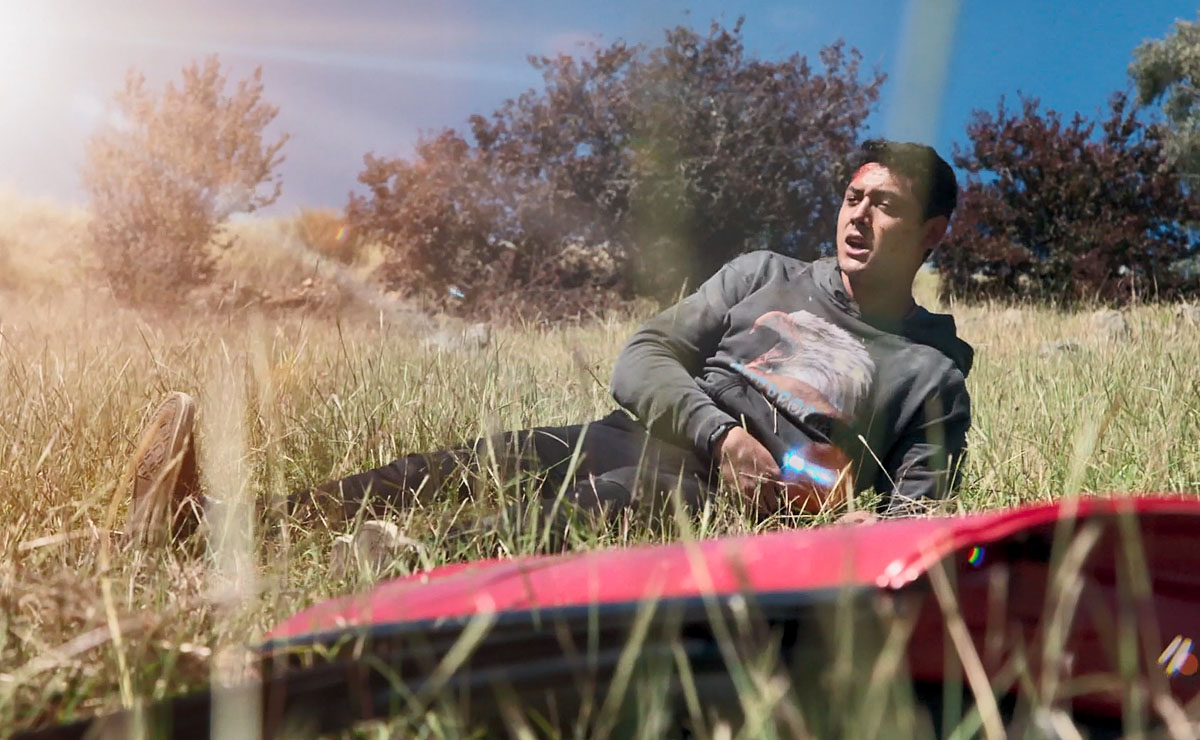 Nik required urgent surgery, and was wracked with guilt when he learned that Mia had lost her and Ari's baby in the accident. Bella had rushed to Nik's bedside but he refused to see her, causing her to eventually give up trying.
Vowing to give up photography following the Sienna saga, Bella put all her equipment up for sale, only for Nik to buy it via a proxy and vow to keep it until she was ready to take it back. They eventually worked things out and got back together.
With Dean out of action with a broken pelvis following the crash, Nik took on duties at the board shop, though found many clients were only signing up for surf lessons in order to take selfies with him.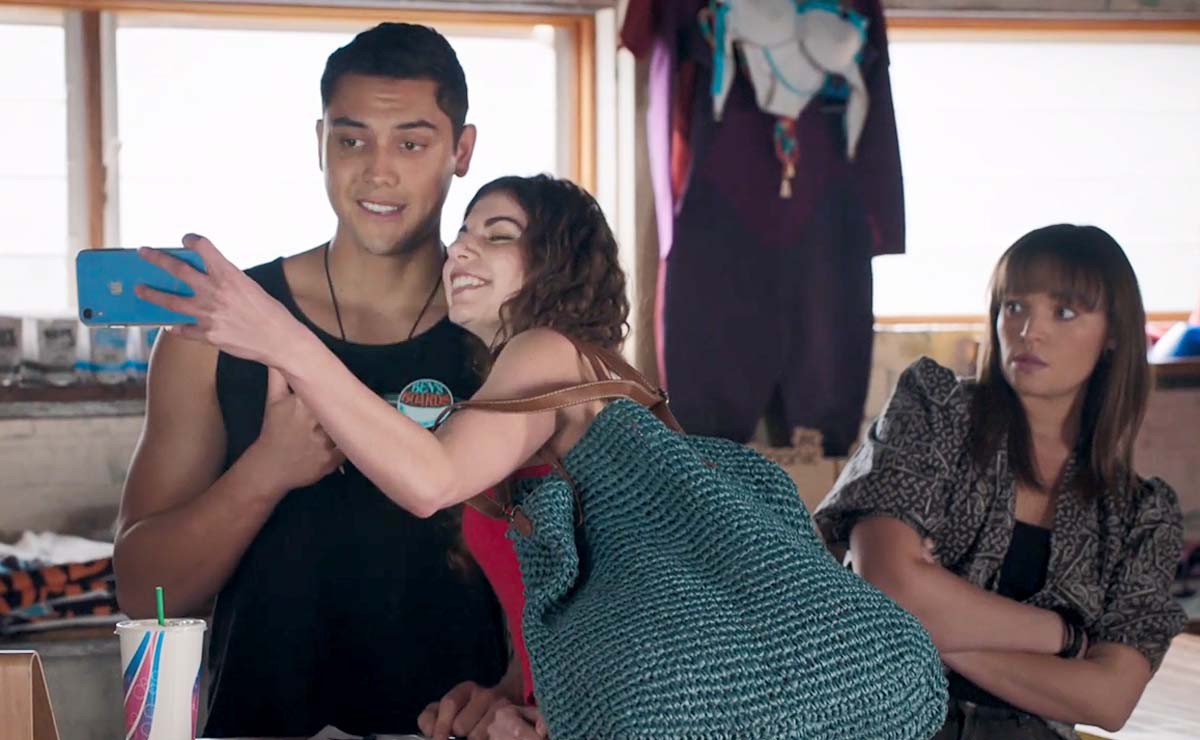 When Tane was attacked in the gym and nearly killed by organophosphate poisoning, Nik put the blame onto Felicity (Jacqui Purvis), who Tane had accused of stalking him. Taking advantage of his social media following, Nik publicly named Flick as dangerous, and called for people to hunt her down when she subsequently went missing. He was forced to eat humble pie when the real culprit was revealed as Flick's friend Anne Sherman (Megan Smart).
Nik finally found his calling when John convinced him to train and become a lifesaver. Although he initially struggled with the theory, he persevered and eventually gained his bronze medallion. He was soon thrown in at the deep end when he was called to resuscitate a man on his first solo shift.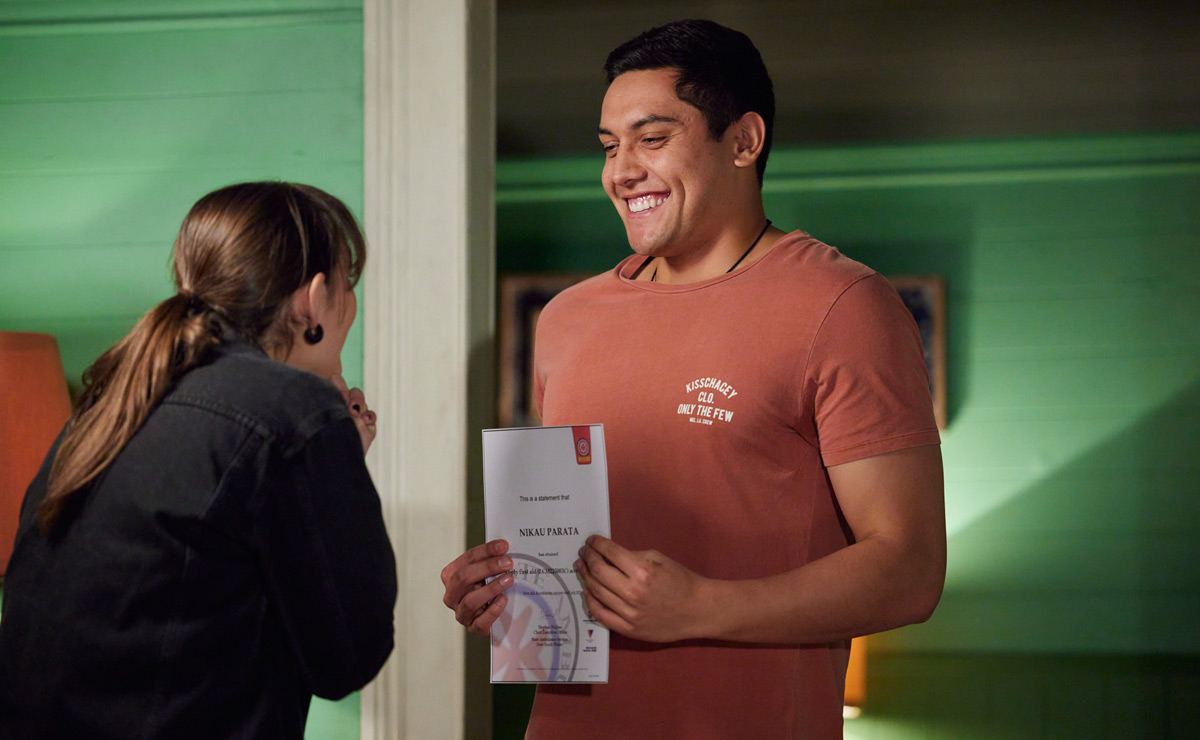 After celebrating Ari and Mia's engagement, Nik was devastated when Ari then confessed to killing Chloe's biological father, Matthew Montgomery (James Sweeny), a crime he was covering up for real culprit Chloe. He was frustrated to be told that the family had to close ranks, and therefore he should stay away from Bella, and felt that Chloe should take responsibility for what happened.
Tane took him away for a few days, where he taught him the ways of the taiaha to help focus his energy. After mastering it, Tane presented Nik with Mikaere's taiaha to keep.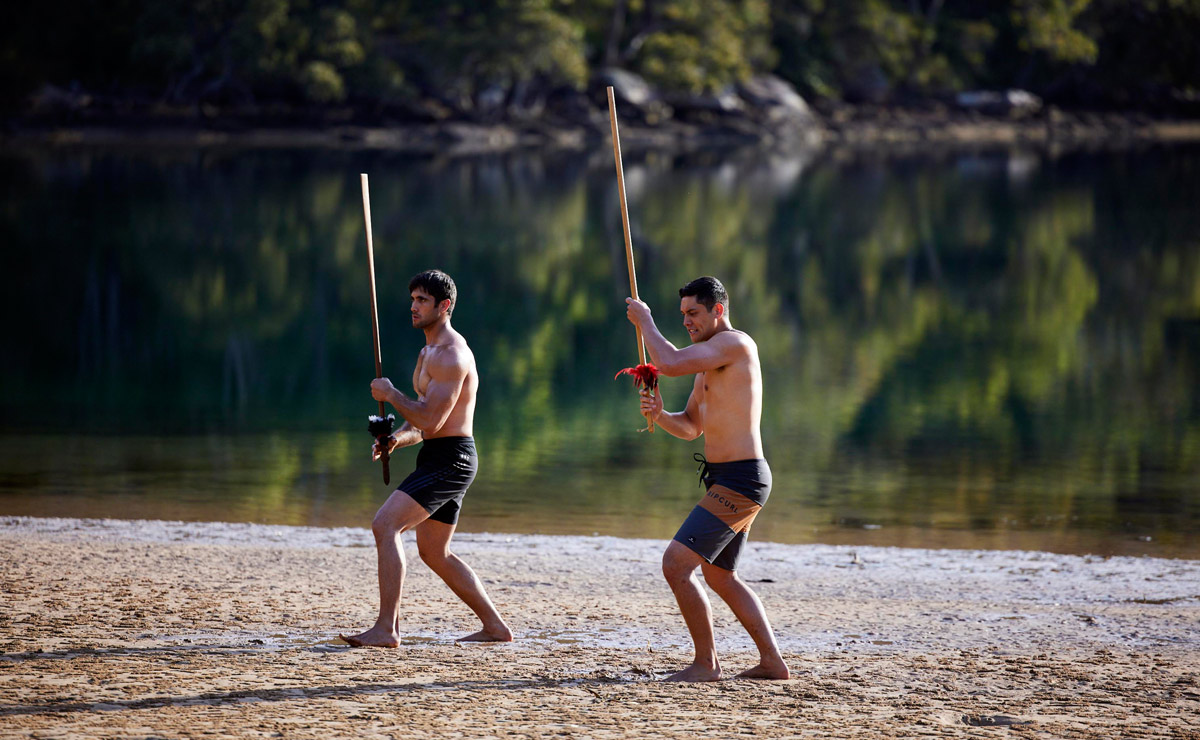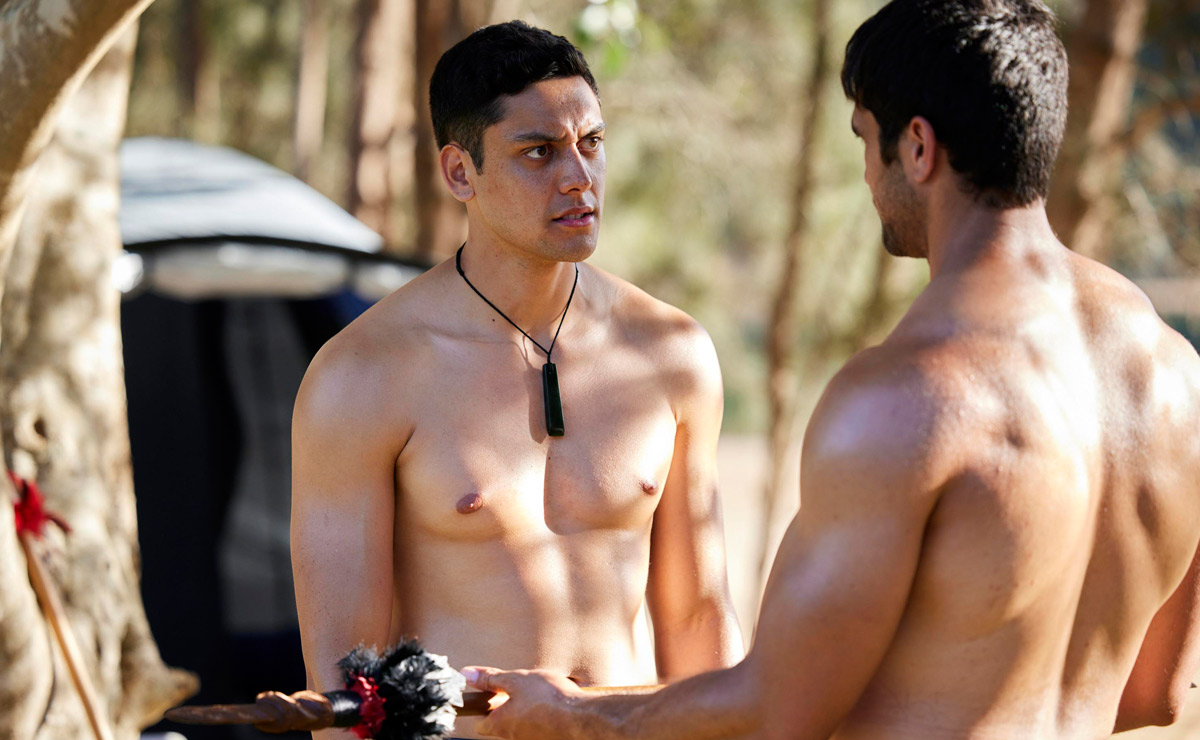 Nik was devasted when Ari was subsequently diagnosed with an aggressive terminal cancer, and he attended his bedside wedding ceremony to Mia shortly before Ari passed away. Following a traditional Māori tangi, Nik and Tane accompanied Ari's body back to New Zealand.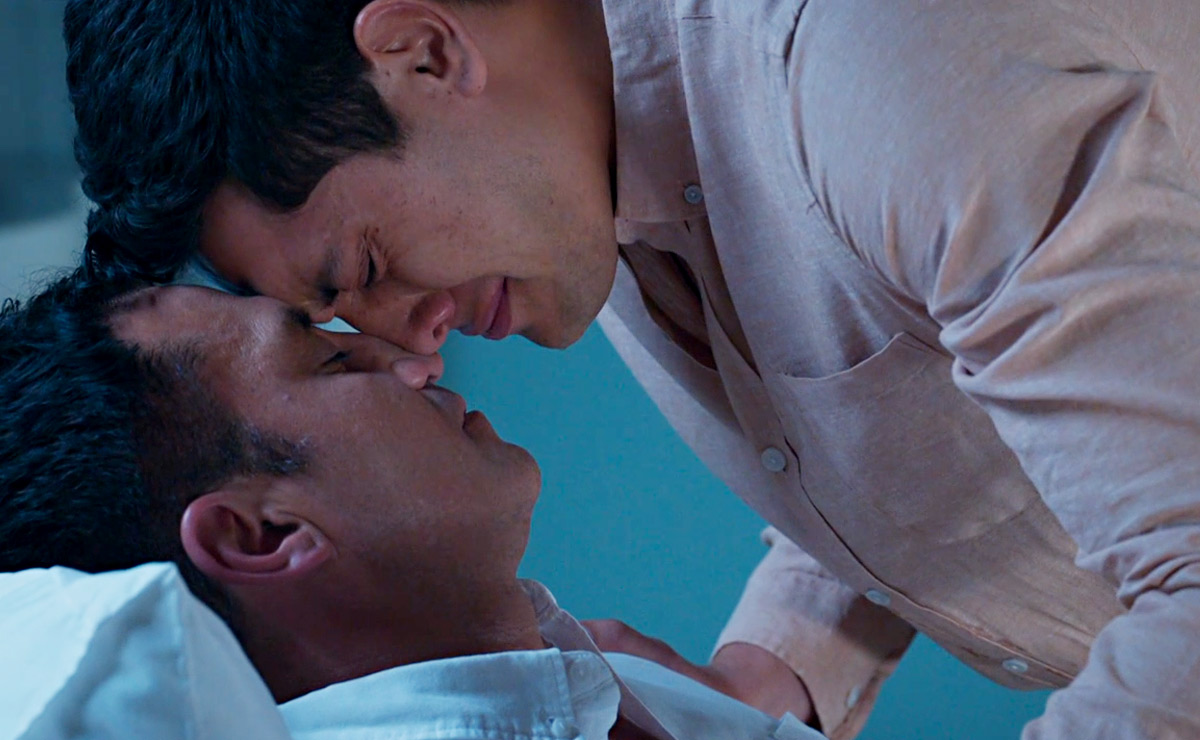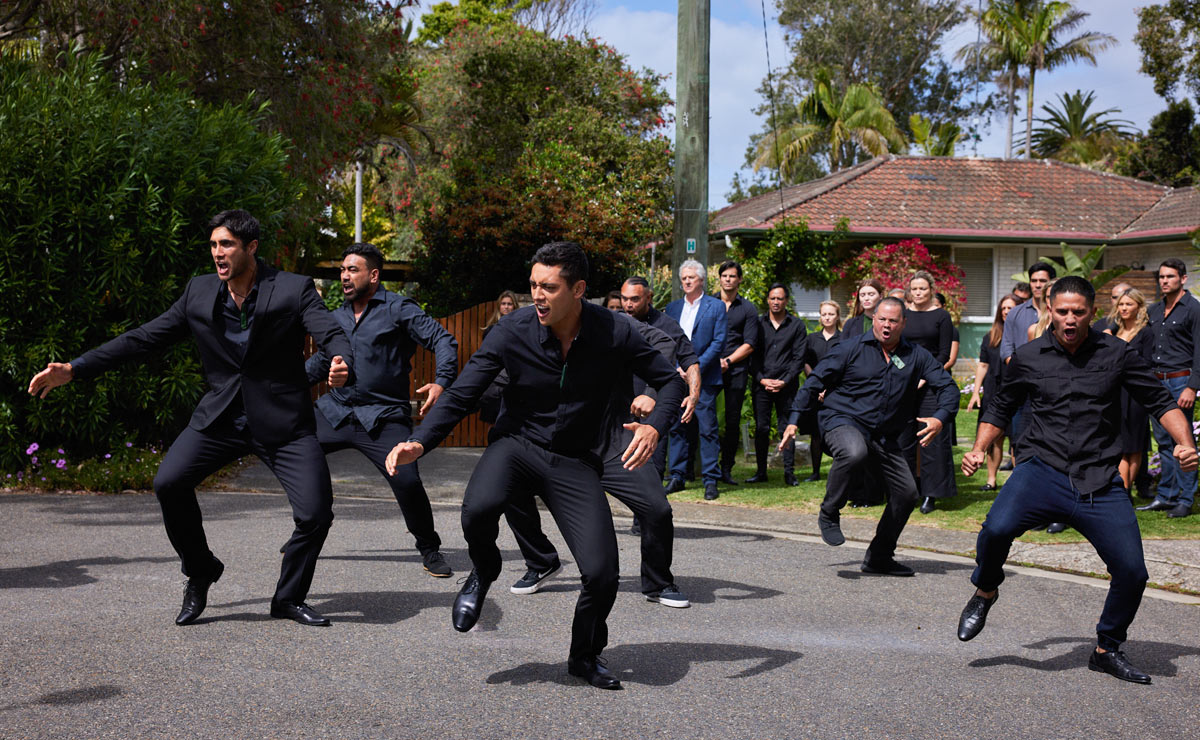 On his return, he found Chloe—who was struggling with her guilt over Ari—forming an unhealthy attachment to Bella. Chloe began to resent Nik spending time with Bella, and manipulated situations to ensure that Nik was the one portrayed as having issues, even going so far as to steal his taiaha.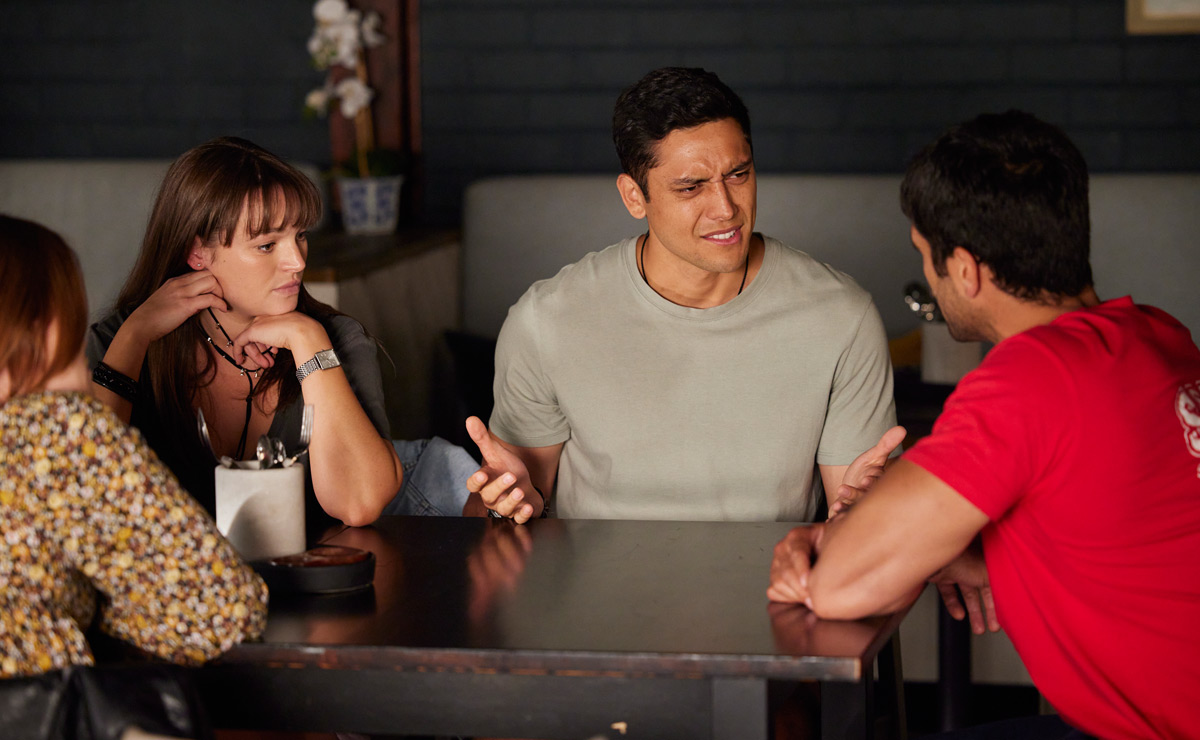 Nik eventually uncovered all of Chloe's manipulation tactics when he read her journal, after inadvertently knocking it off the table, and confronted her at Ryder's farewell party.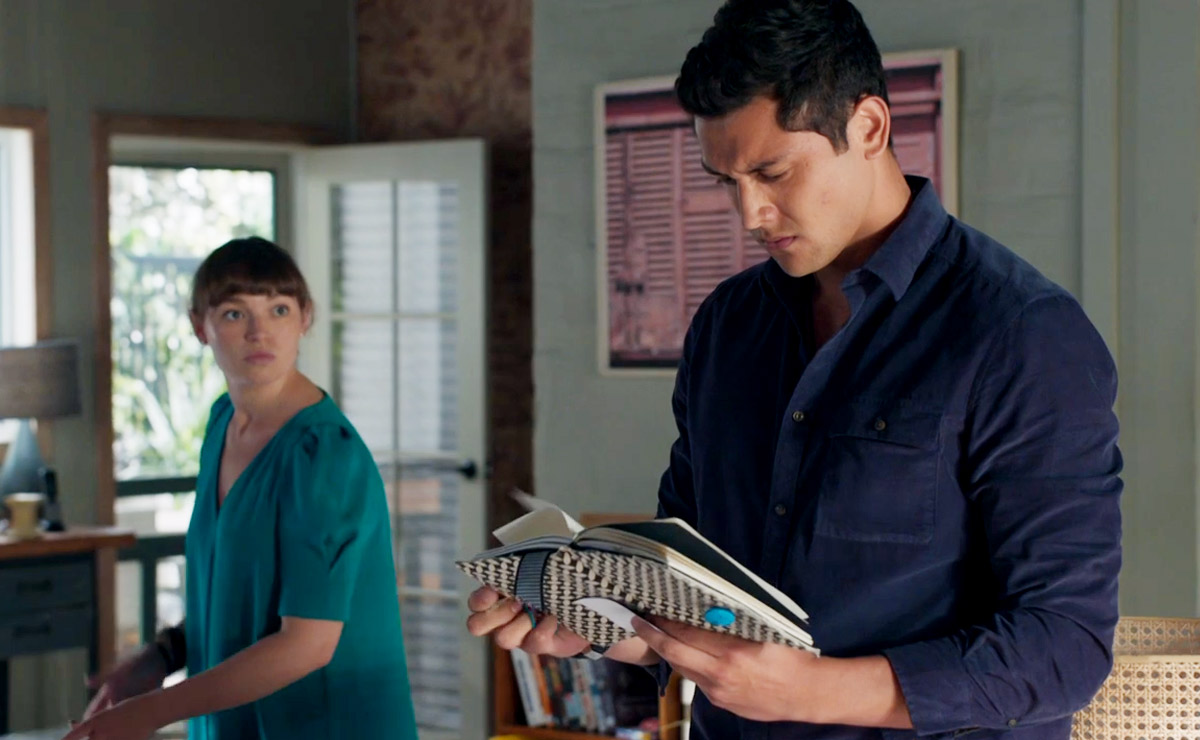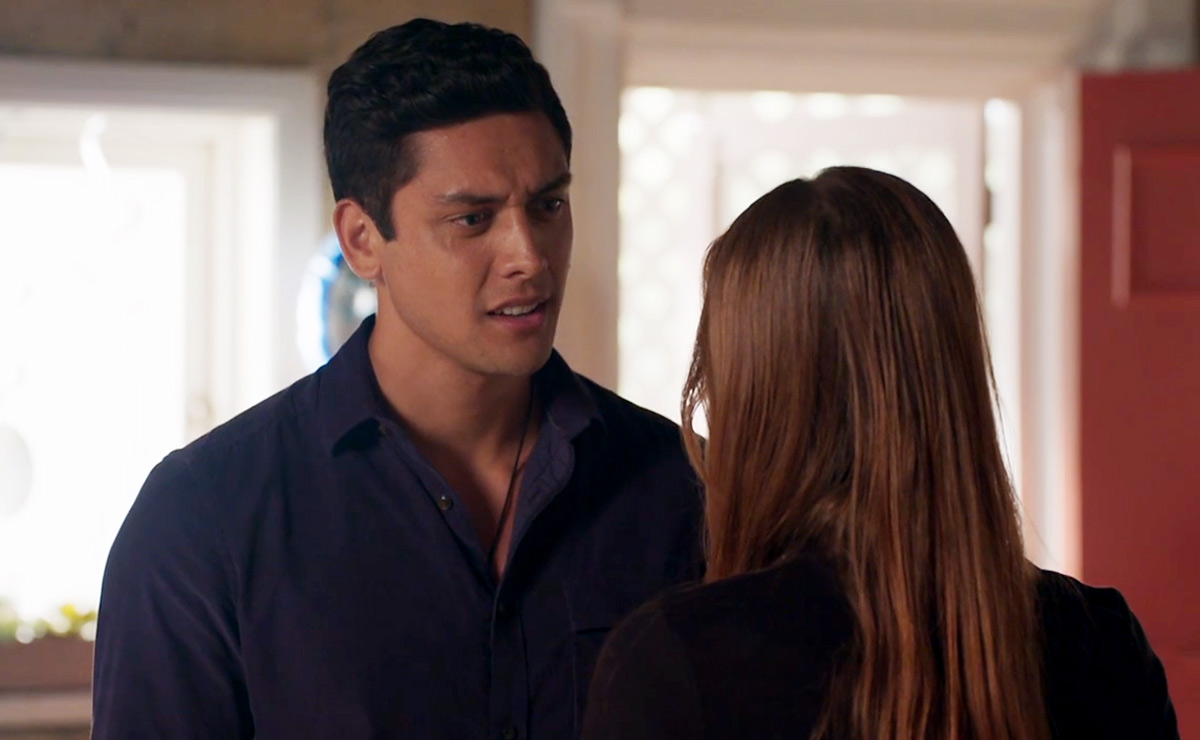 Nik and Chloe eventually put aside their differences, and Nik found himself forced to give up the volunteer lifesaving in order to seek paid employment. He was stoked when John offered to help him apply to become a full-time paid lifeguard, and when the council approved the application, Nik couldn't believe his luck at landing his dream job.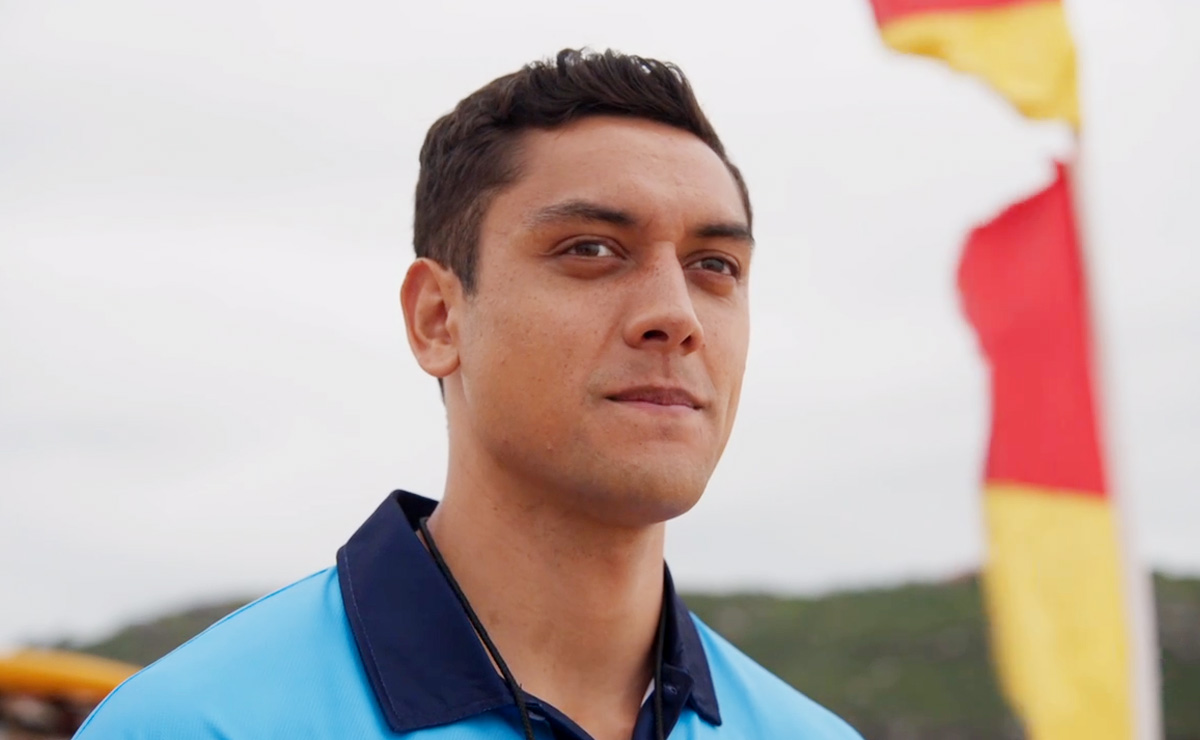 It was this job that caused Nik to stay in Summer Bay, when Bella was offered a three-month contract working with Emmett on a photography exhibition in New York.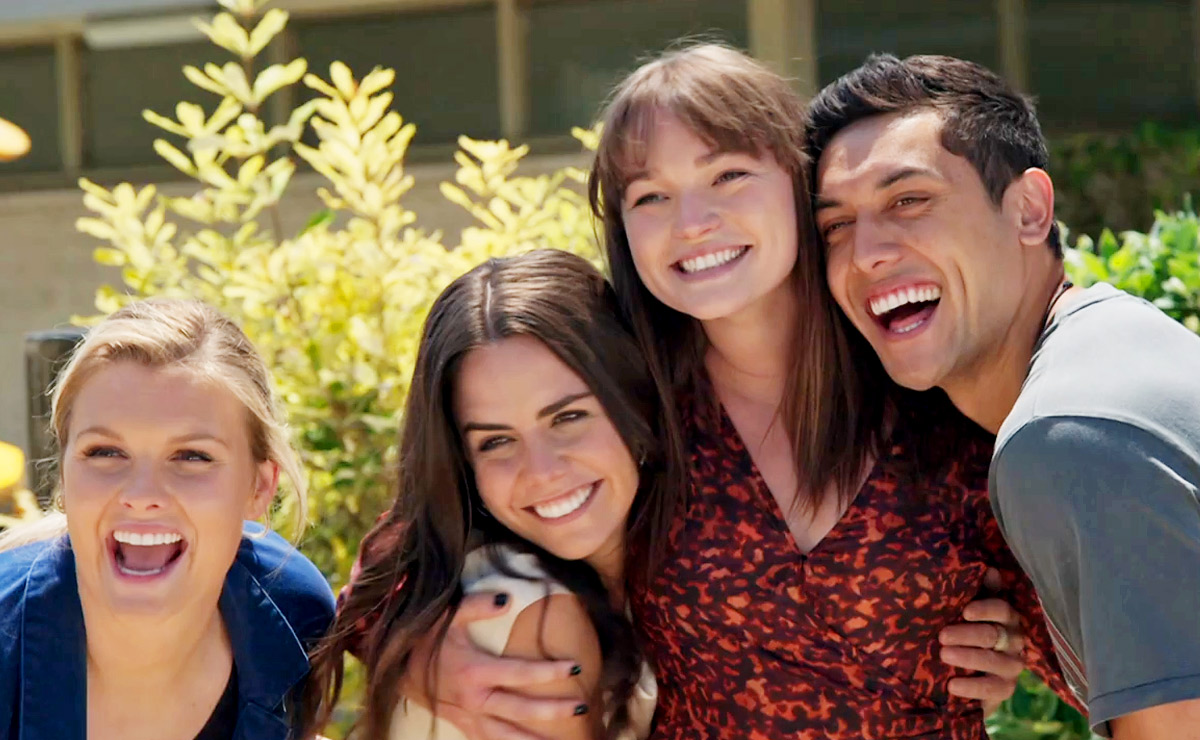 After saving another life at the beach, the victim's sister Naomi (Jamiaca Vaughan) asked him to dinner as a thank you, which John persuaded him to accept.
Naomi became enamoured with Nik as she put him forward for a bravery award, whilst Nik resisted all temptation. After Nik bottled out of attending the ceremony to accept his award, Naomi planted a kiss on him before she eventually gave up, frustrated that Nik would put his life on hold for an absent Bella.
The next threat to the Parata family was soon on the horizon when Tex Wheeler (Lucas Linehan) arrived in the bay.
A member of the Death Adders Motorcycle Club, he charmed his way into the locals' lives before revealing his true identity to Tane. Ari had stolen money from the gang in the robbery that caused him to be imprisoned, and they knew that the money was subsequently used to buy the gym, which Tane and an absent Mia now owned.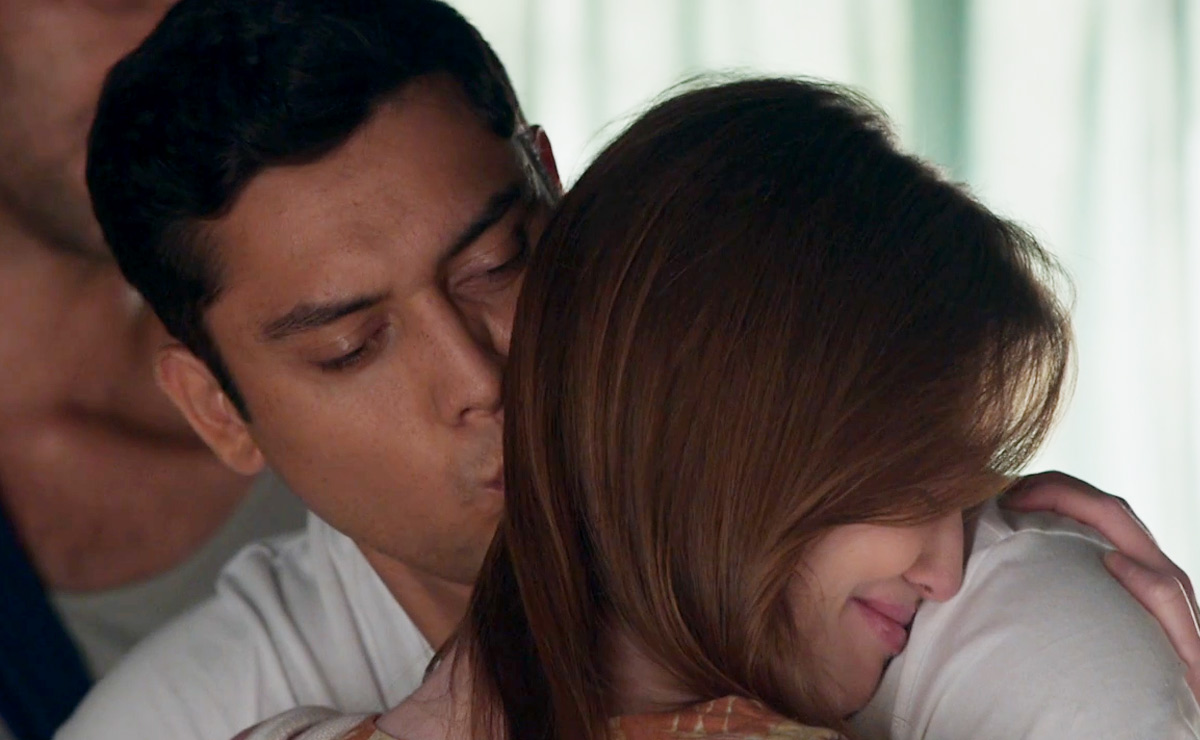 As attention turned to Mia's daughter Chloe, Nik swore to protect her, and when the bikies refused to negotiate in their plans to launder money through the gym, Nik assisted Tane in having Chloe snuck out of the house in order to catch a flight to New Zealand.
Knowing that the bikies could soon go after their other loved ones, Nik was cruel to be kind as he video-called Bella to break up with her, shortly before she was due to return to Summer Bay.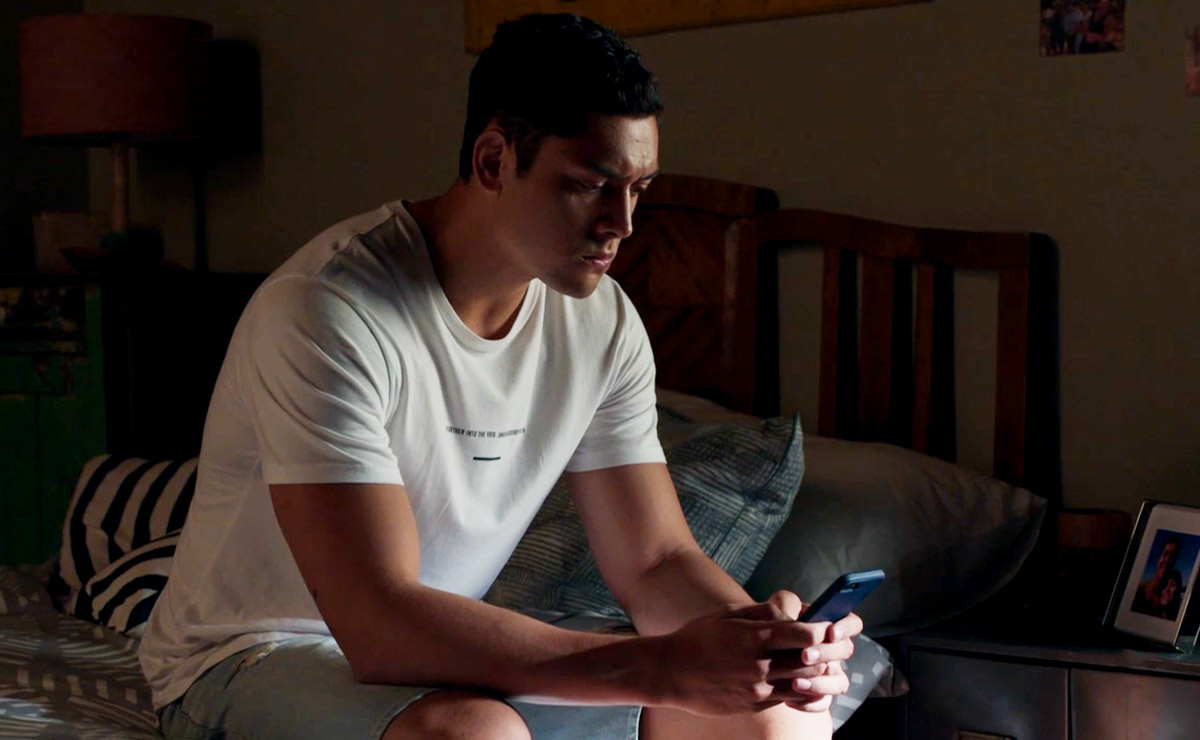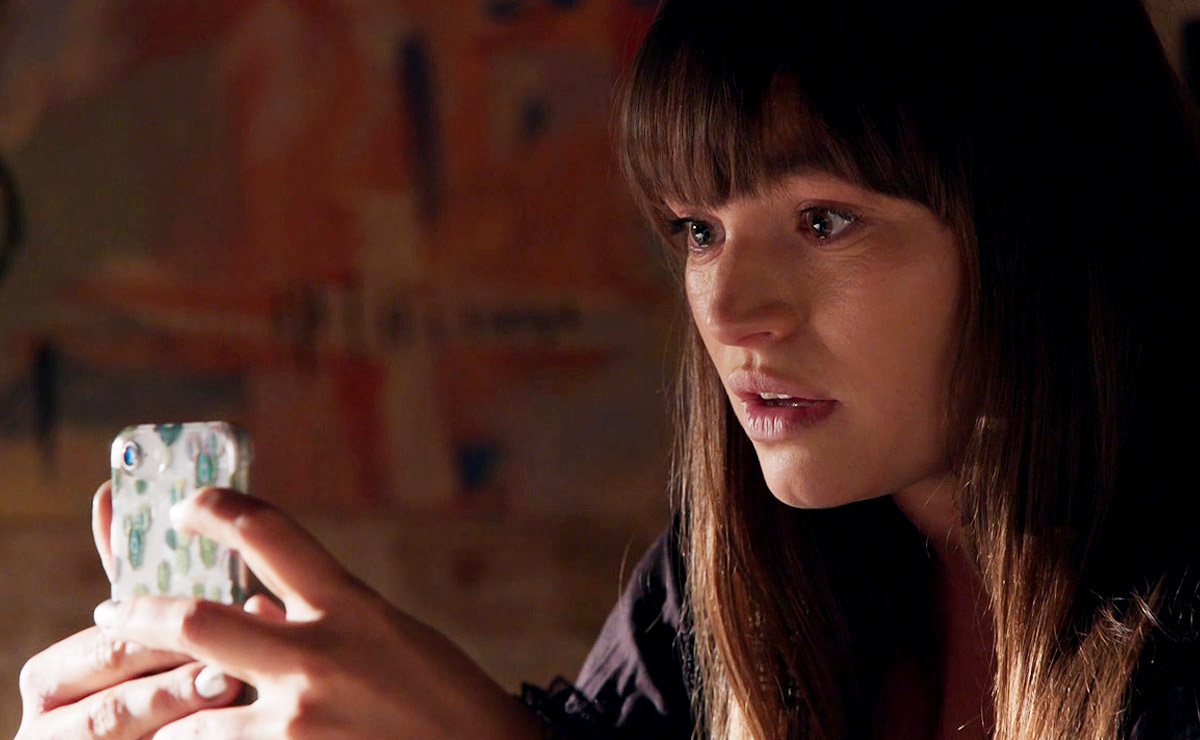 When Tane went to meet with the bikies, Nik followed, unaware that Tane was working with the police. Nik's arrival at the HQ had the potential to blow the operation, and the two escaped unharmed when the police stormed the building.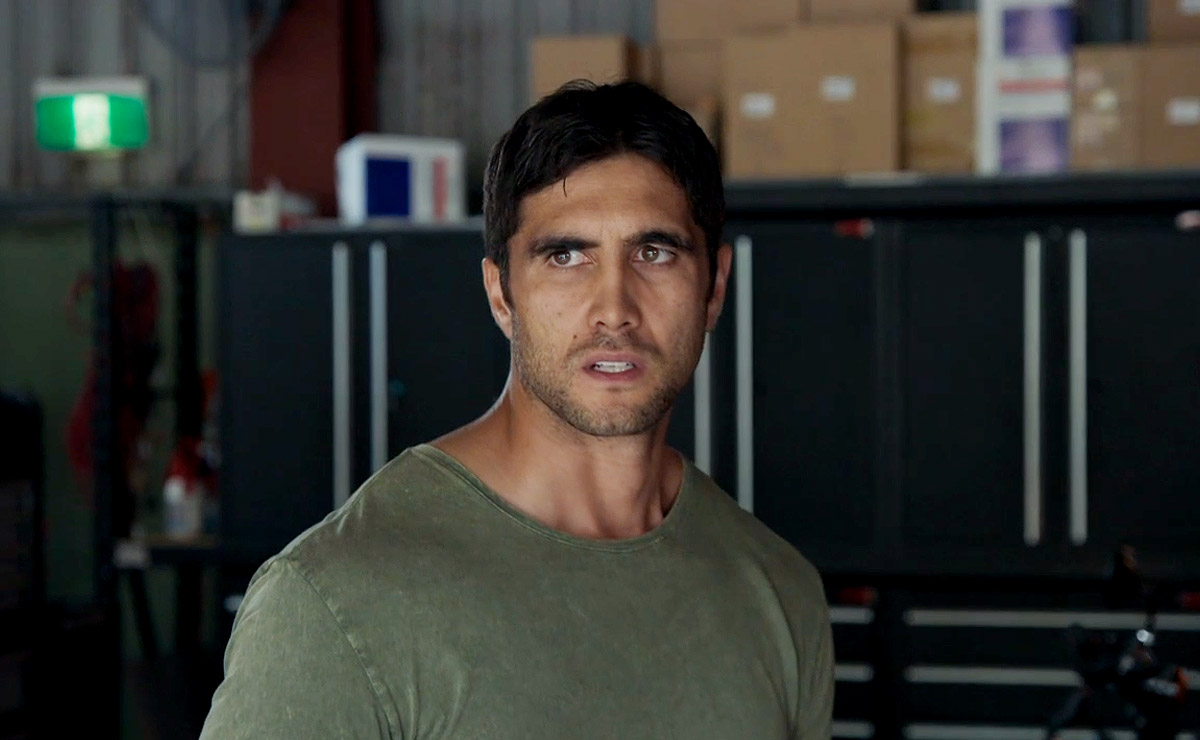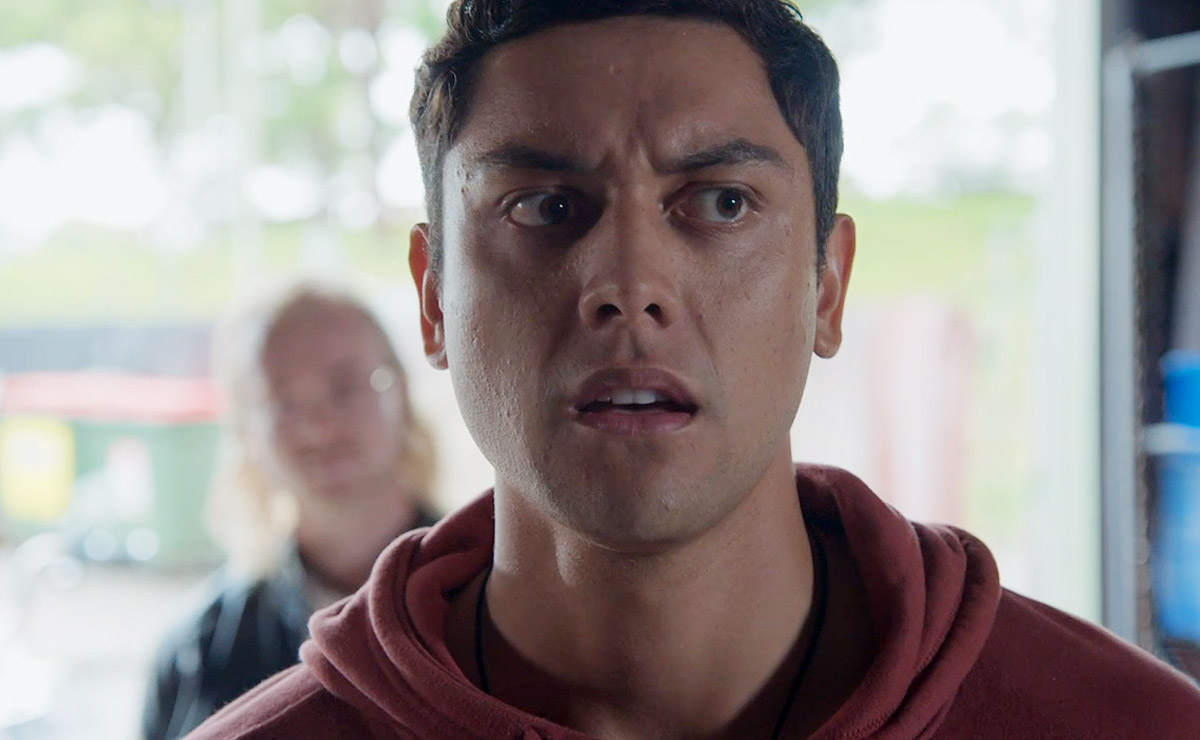 In order to not put themselves in danger by blowing their cover, Tane and Nik were forced to face judgement from the locals by being plastered over the papers for being arrested alongside the gang members. This almost cost Nik his lifesaving job, but John managed to talk the committee around.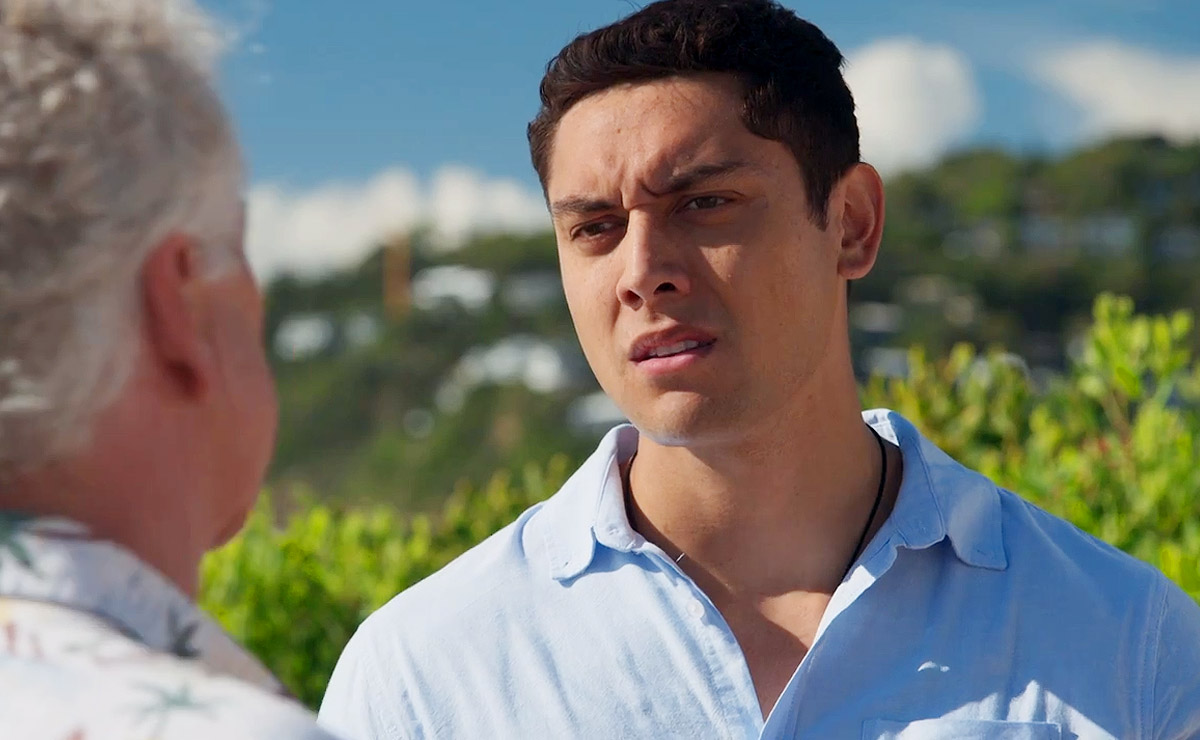 Once the danger was over, Nik was determined to make things up to Bella, planning to go to New York to see her in person, but Dean persuaded him it wasn't a good idea. It was clear from Bella's socials that she was living her best life, and it would be unfair to drag things up again.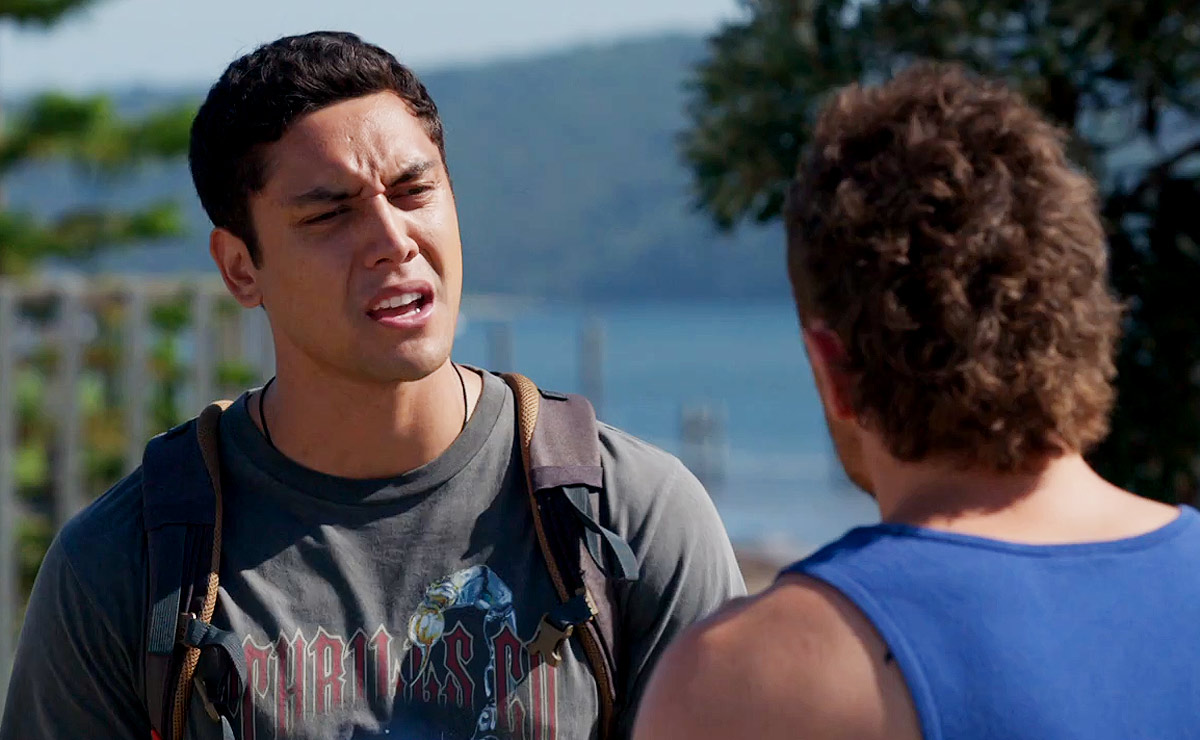 Nik soon found a new romantic interest in the form of Heather Frazer (Sofia Nolan), whose no-nonsense approach to getting what she wanted saw them sleeping together after their first meeting.
He was stunned when Heather later revealed that she was Marilyn's long-lost daughter, and whilst he started to suspect her motives as she caused havoc for Marilyn, Heather manipulated him into remaining on her side.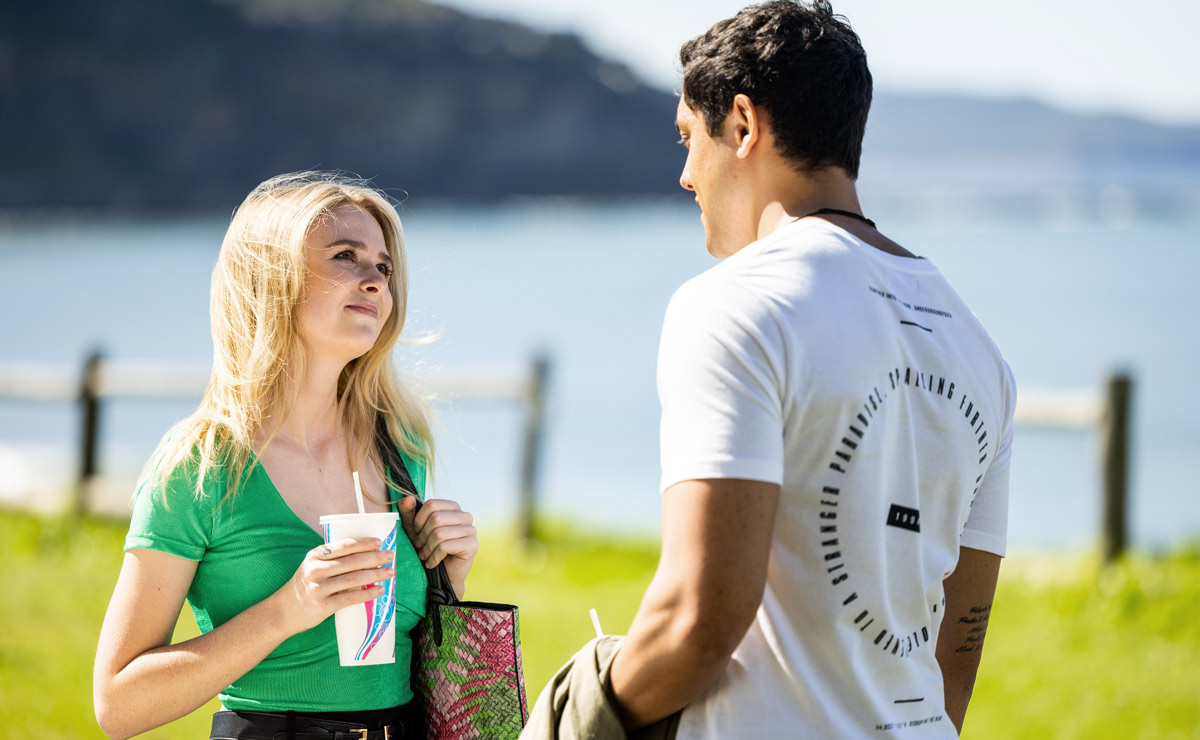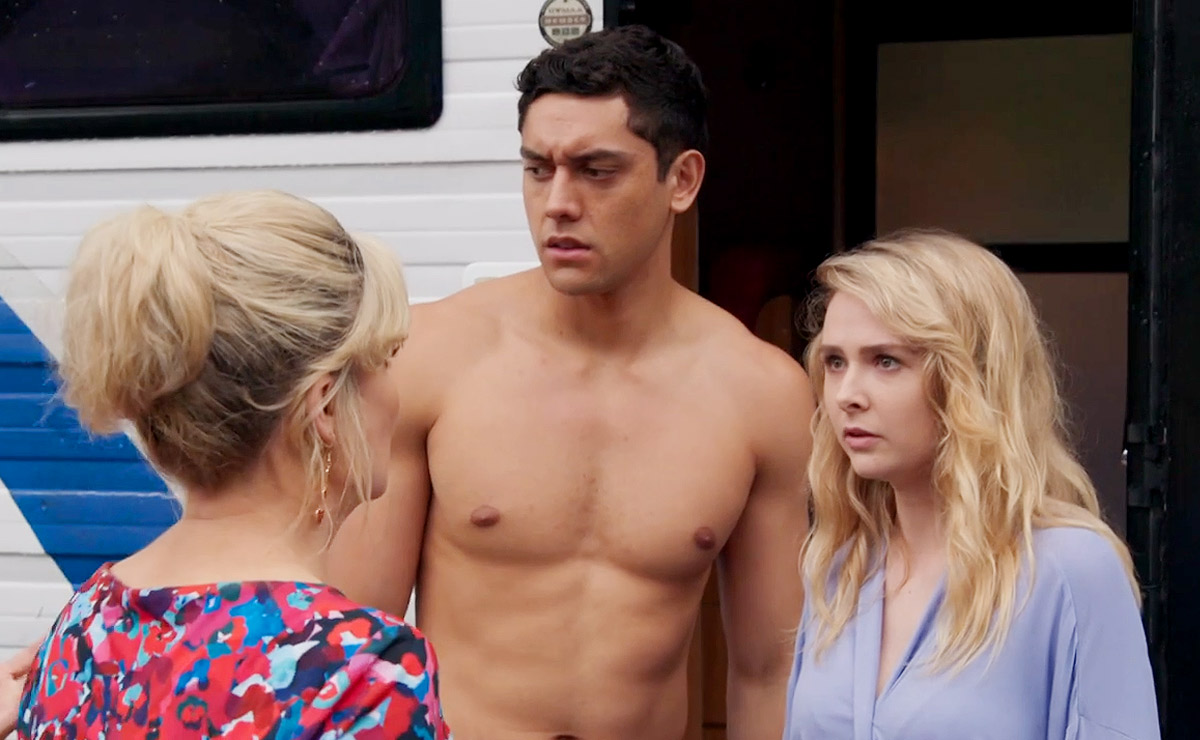 When the truth about Heather was revealed, after she took Marilyn and her friends hostage, Nik felt guilty and assisted Roo in tracking Maz down in the city, where she'd escaped to in shame.
In the past few months, Nik was proud to be called upon to be Tane's best man for his marriage to Flick, promising to live up to Mikaere and Ari's expectations.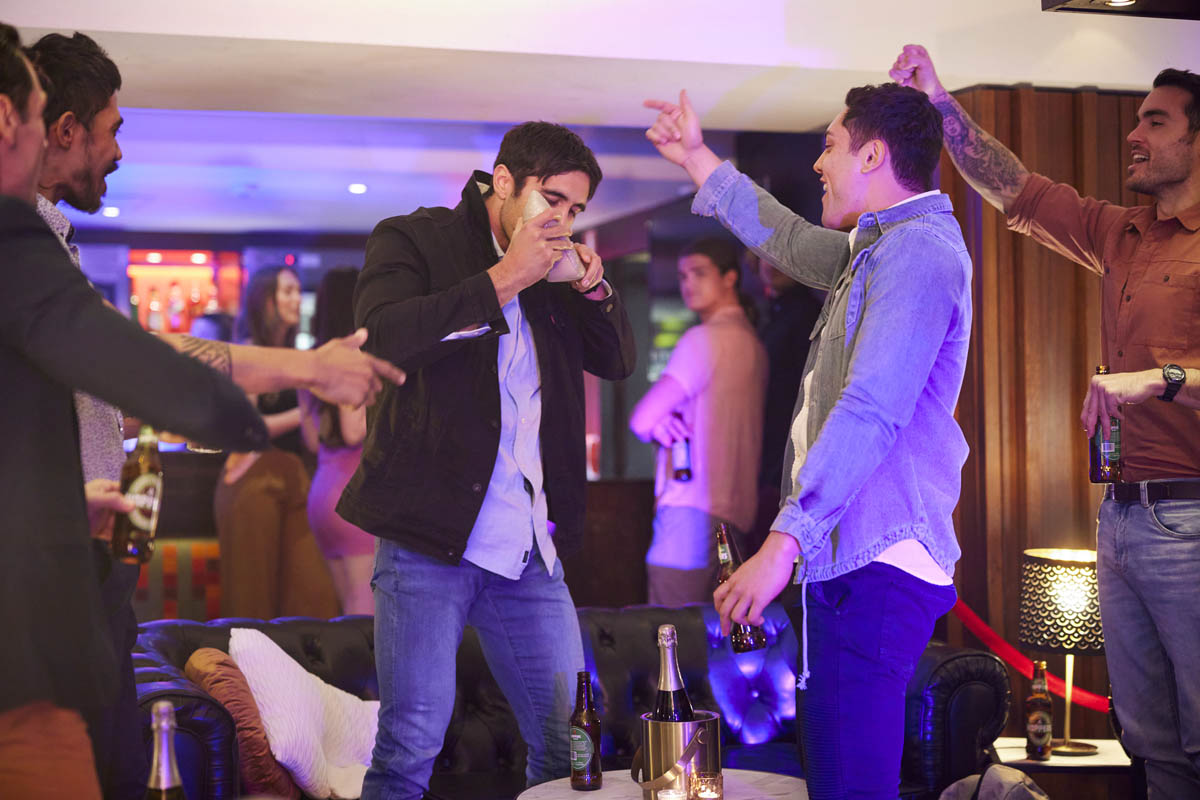 He organised Tane's buck's night at a local club, but the ceremony wasn't meant to be, after the bikie gang returned and sabotaged the wedding car, causing a catastrophic accident.
The past few weeks have seen Nik support Tane as Flick went off the rails from the trauma of the accident, and he was the one to discover that Flick was turning to alcohol as her coping mechanism.
When Nik walked into Salt last week, he was stunned to come face to face with Bella, and it was her brief return to Summer Bay which led to his departure, as he left with her for a new life in New York.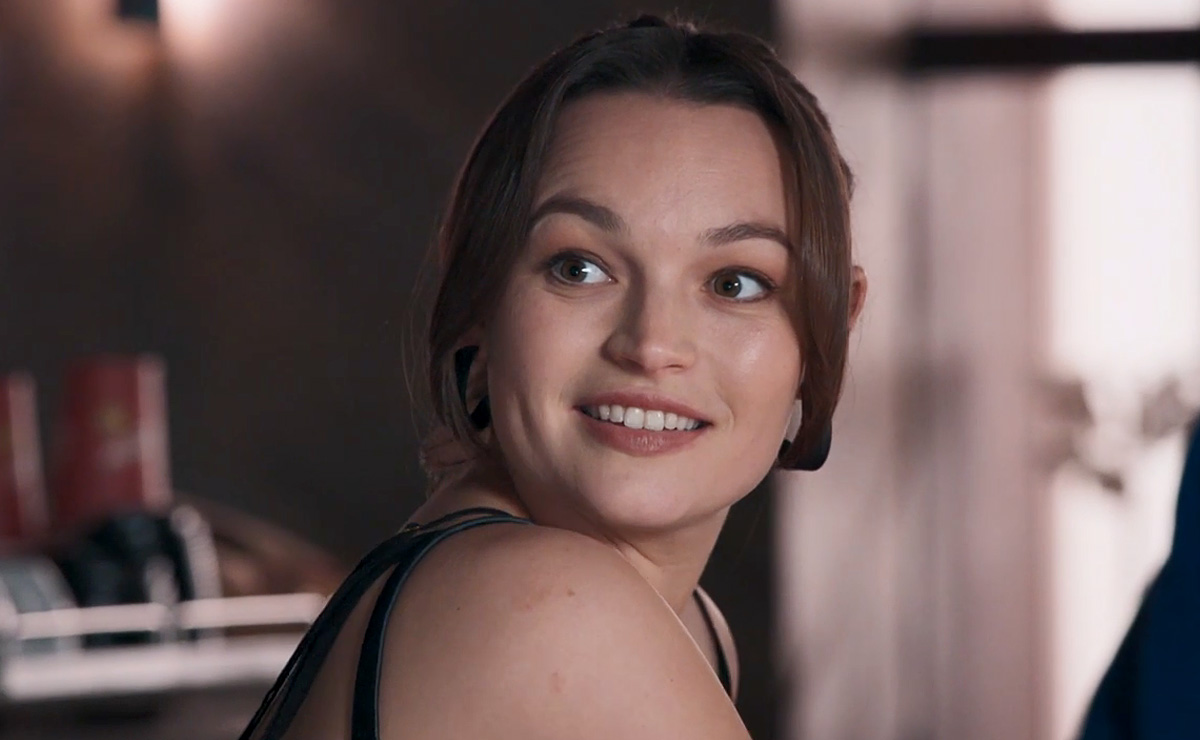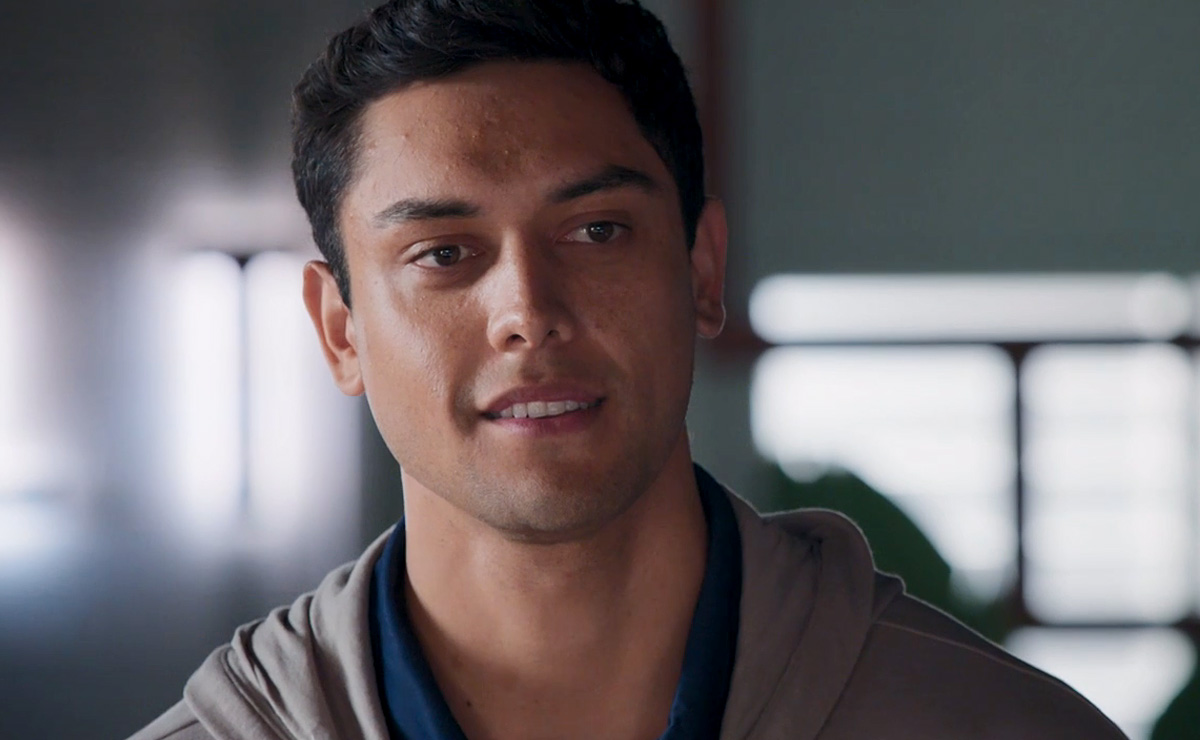 Spoilers in your inbox every weekend!