Home and Away Spoilers – Magic Mali rocks Xander's world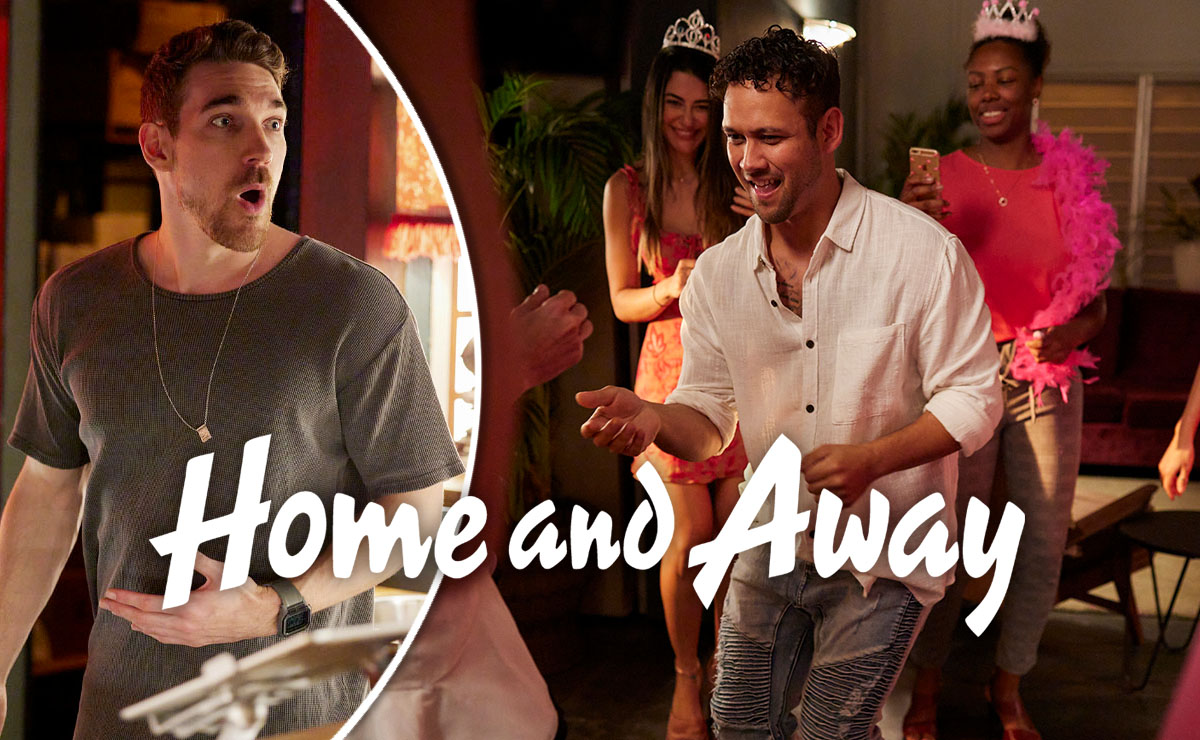 Next week on Home and Away in the UK, Mali's transformation into 'Magic Mali' saves a hen's night and Xander's reputation, but can he keep his alter ego a secret from Rose?
Xander (Luke Van Os) finds himself thrown in the deep end next week, as the barman faces organising a hen's night at Salt in Mackenzie (Emily Weir) and Felicity's (Jacqui Purvis) absence.
Mac is currently with Dean (Patrick O'Connor) and Ziggy (Sophie Dillman) up in Queensland, joining them on the road to help look after baby Izzy whilst Ziggy competes in a pro surfing circuit, and Xander had to work hard last week to prove to Mac that she could trust him to take care of things.
Next week, with Salt's co-owner Flick also deciding to take a spontaneous couple of days off, Xander finds himself as acting manager.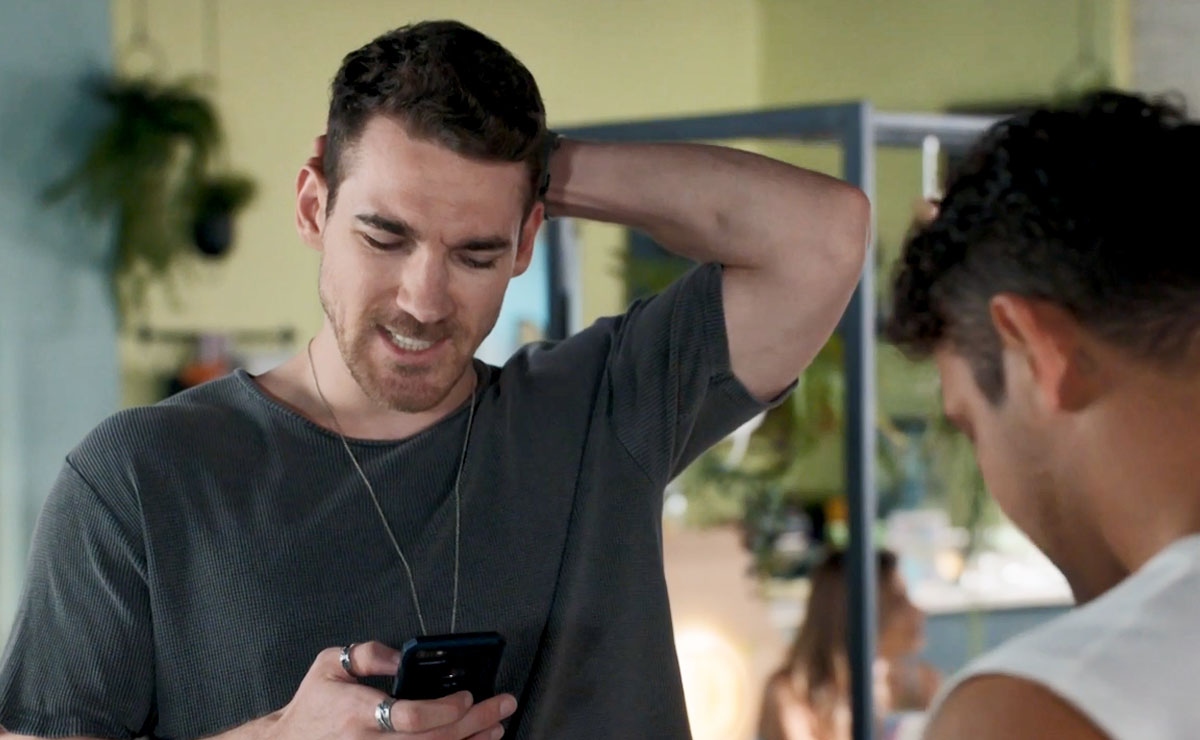 Xander's enjoying being his own boss until he gets a text from Mac on the second day, asking if tonight's event is all sorted.
His blood runs cold as he then realises he missed an email from Mac the previous week, confirming a booking for a hen's night. He should have organised music, cocktails and food—how on earth is he going to manage it in time?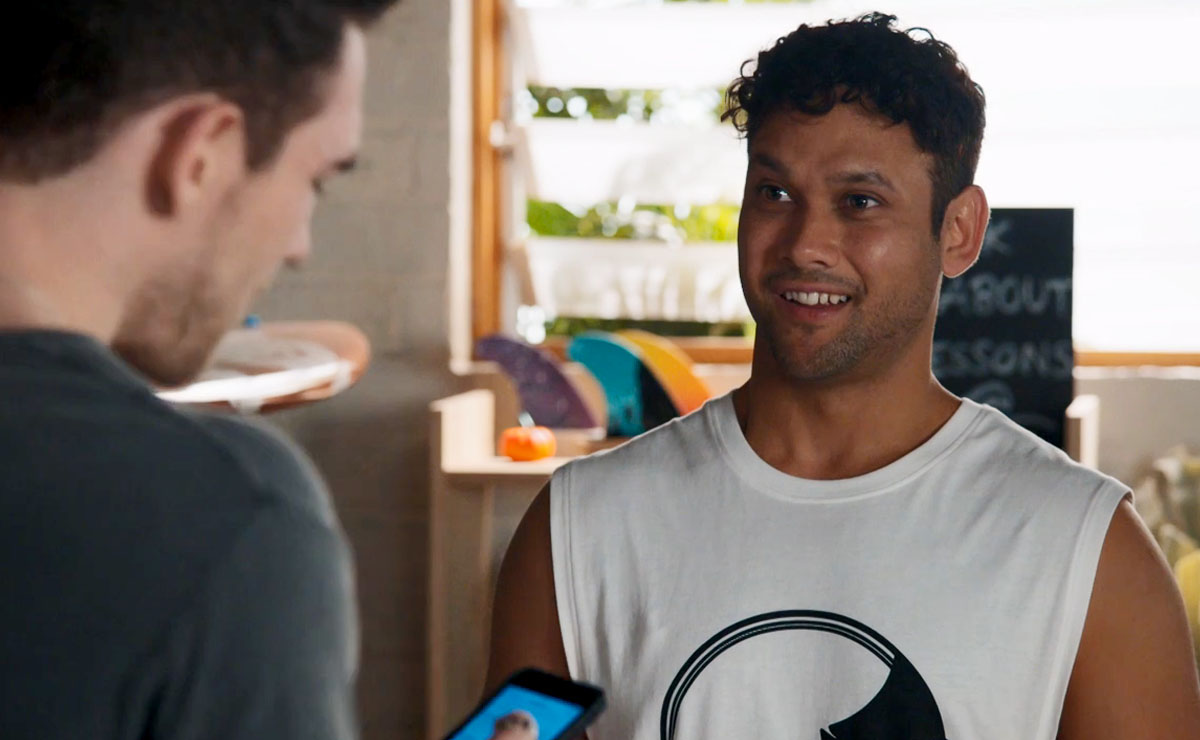 Xander quickly puts a call in to Flick suggesting it may be a good idea for one of the owners to be present for such an occasion, but Flick is sure that Xander has everything in hand, something he doesn't dare deny as he reluctantly hangs up.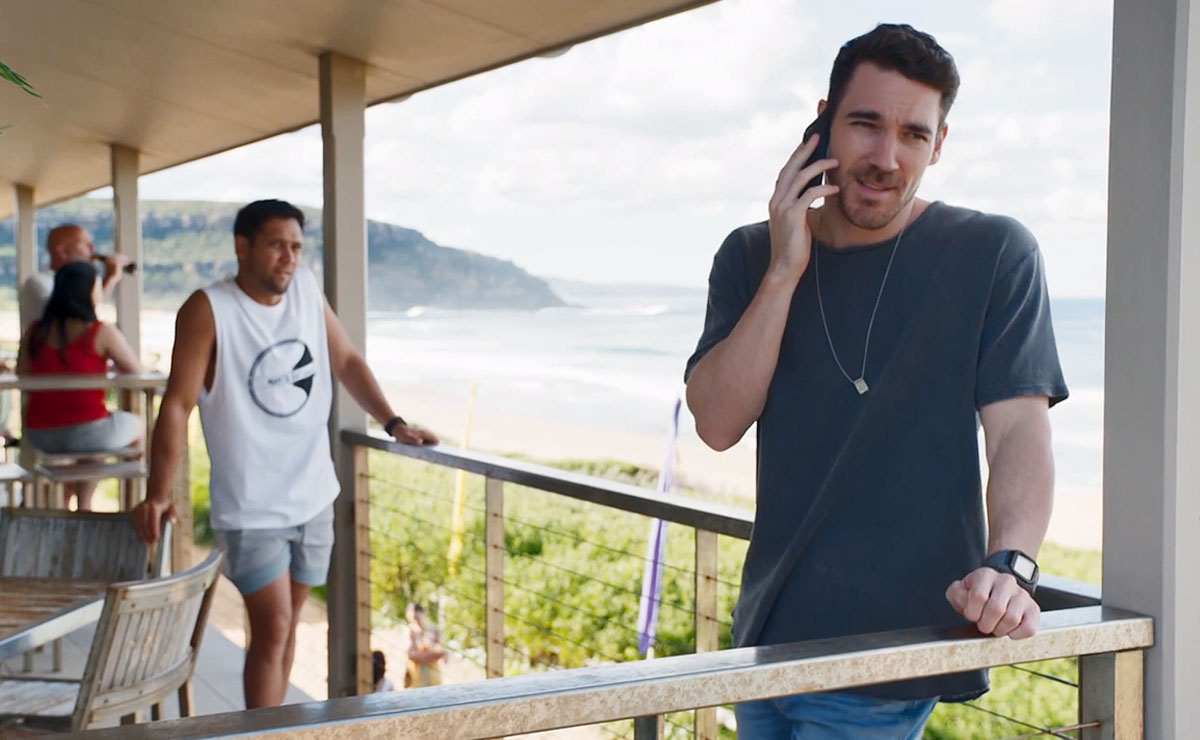 Mali (Kyle Shilling) finds it most amusing as Xander begins to panic. He's able to find one potential solution though when he spies Remi (Adam Rowland) busking from the balcony.
Shouting for Remi and Eden (Stephanie Panozzo) to come upstairs, Xander asks if they'll provide music for the evening, which they agree to for $200 plus dinner and drinks.
When the maid of honour, Ally (Zoe Ioannou), later turns up, she balks at the corporate nightmare of a dinner table Xander has set up for the group of ten.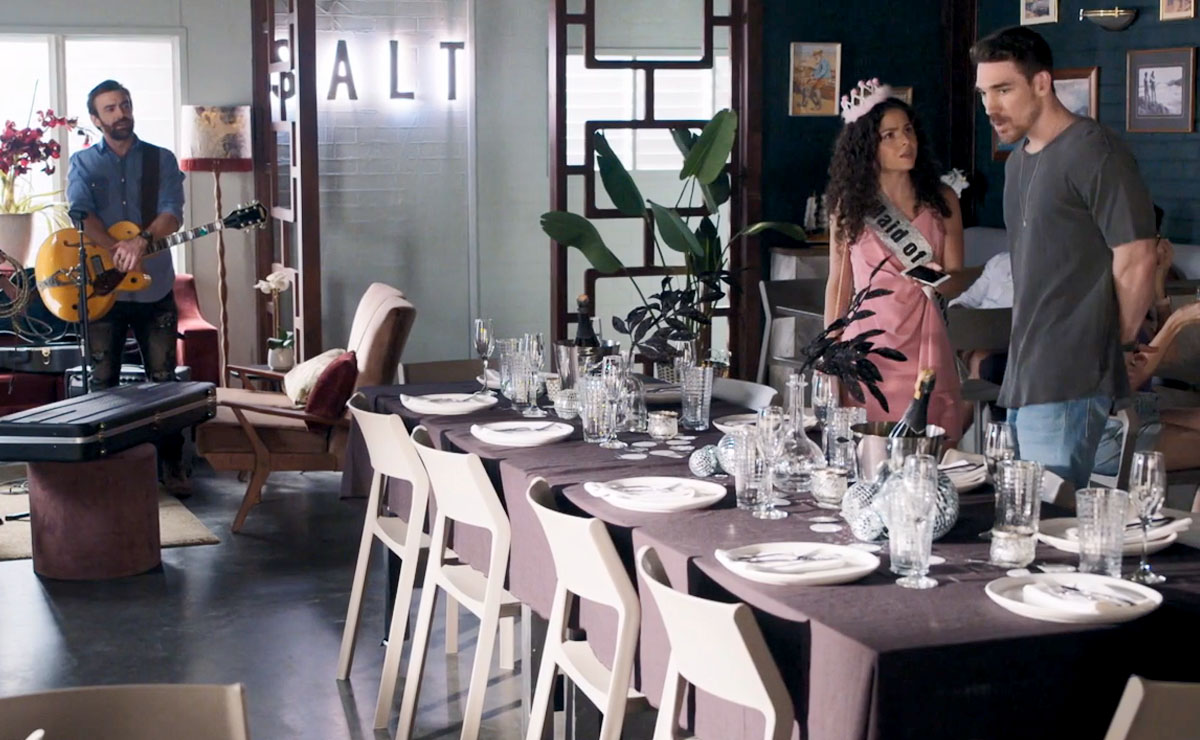 Unhappy at the sight of Eden and Remi setting up in the corner of the room, Ally reminds Xander that she'd specifically requested pink decorations, and a DJ who would be able to provide karaoke for the bridal party. The bride-to-be is going to be fuming!
Remi and Eden are sent home, but put out at the last minute cancellation after cancelling a busking session to prepare for the gig, they decide to return to Salt for some form of payment.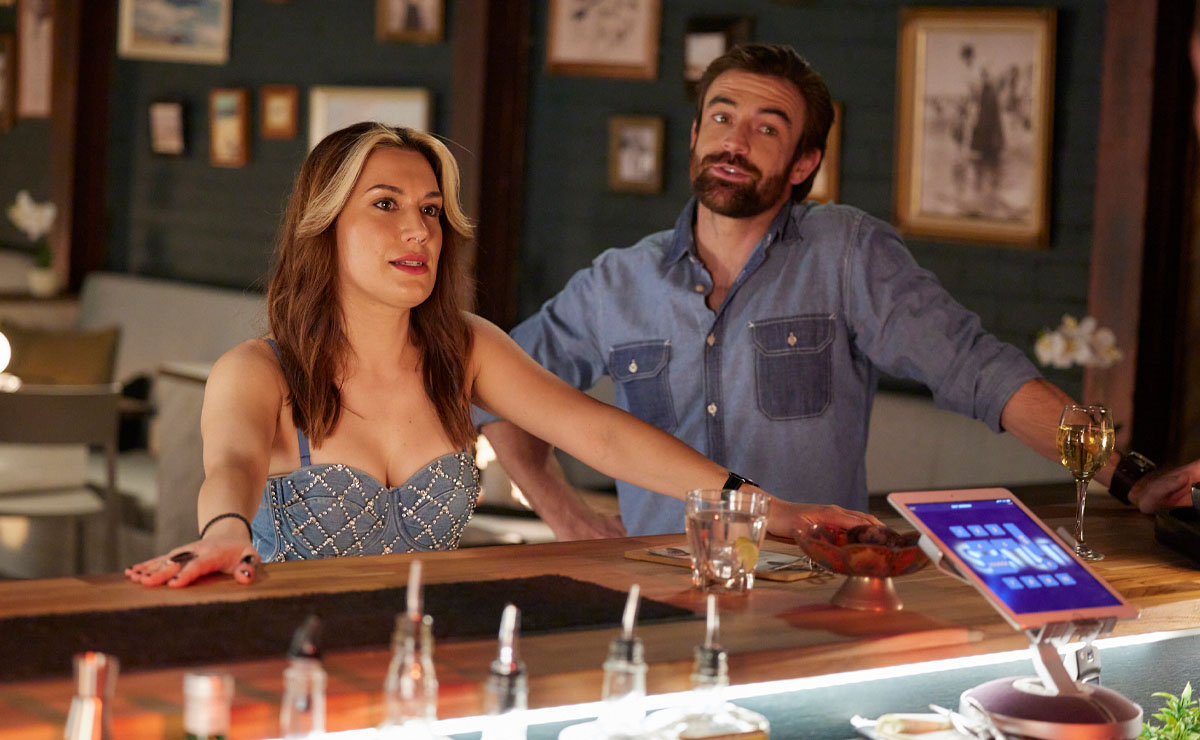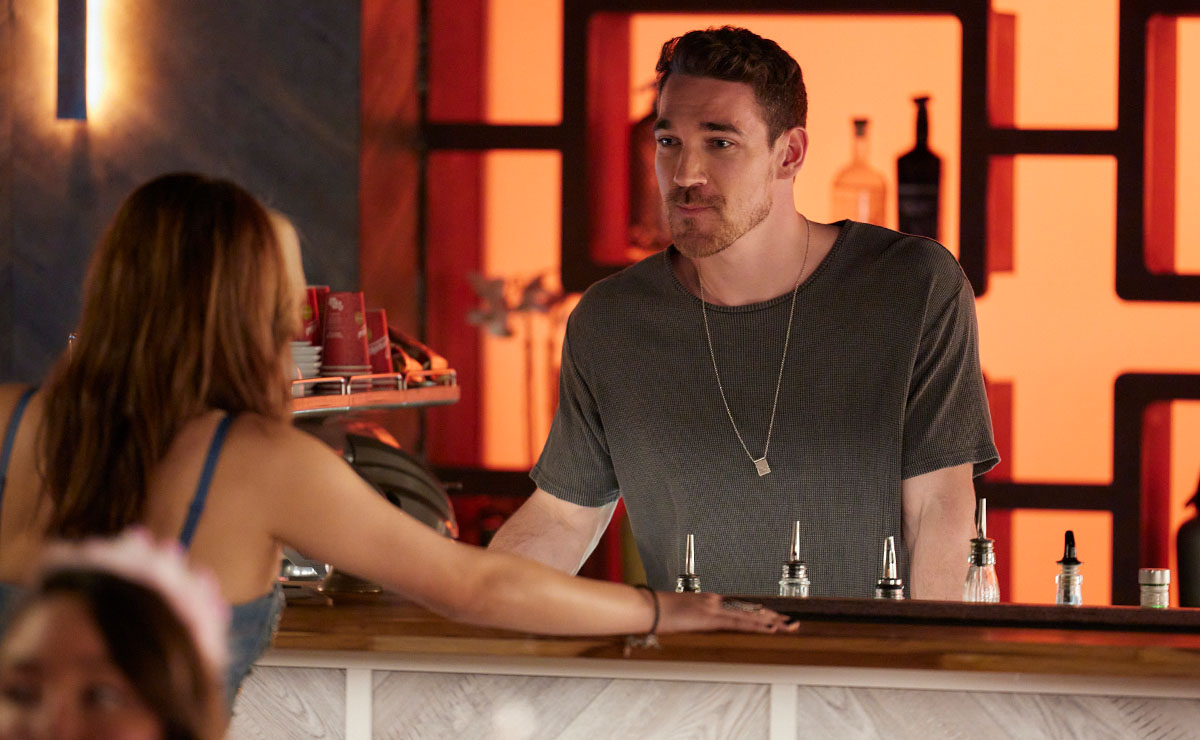 Xander eventually agrees to give them two free drinks each, but that's the least of his worries as the hen's party is dying a slow death.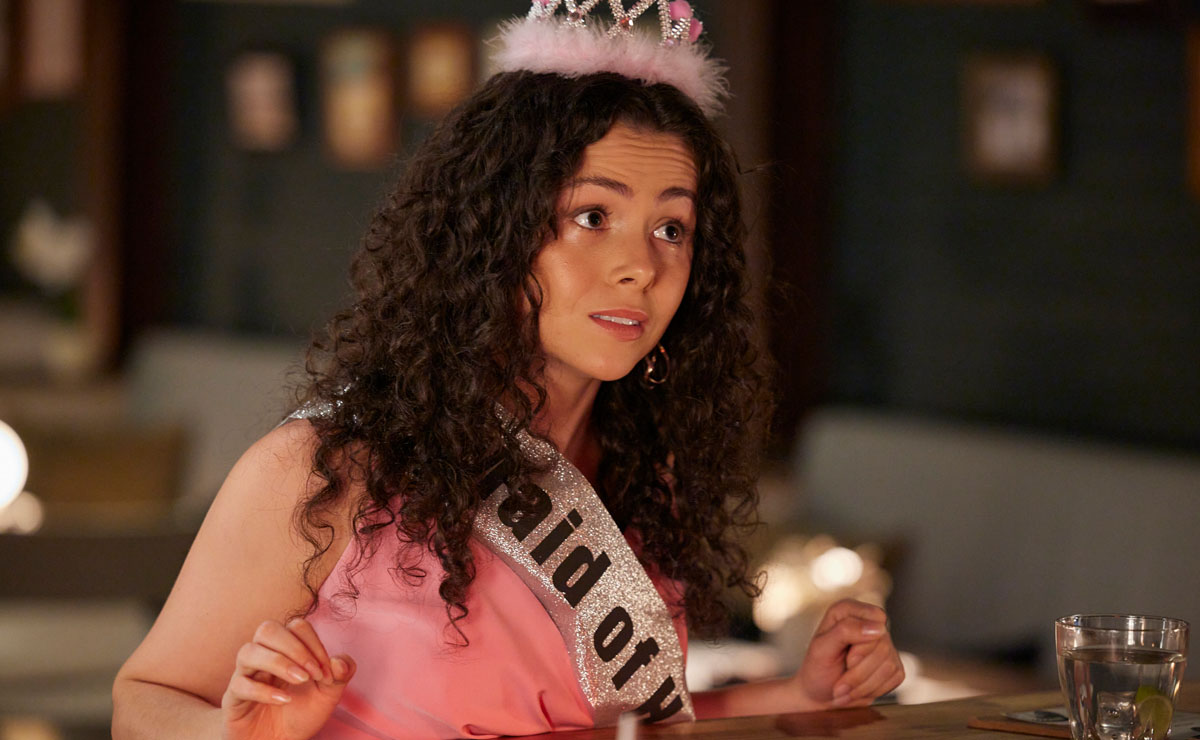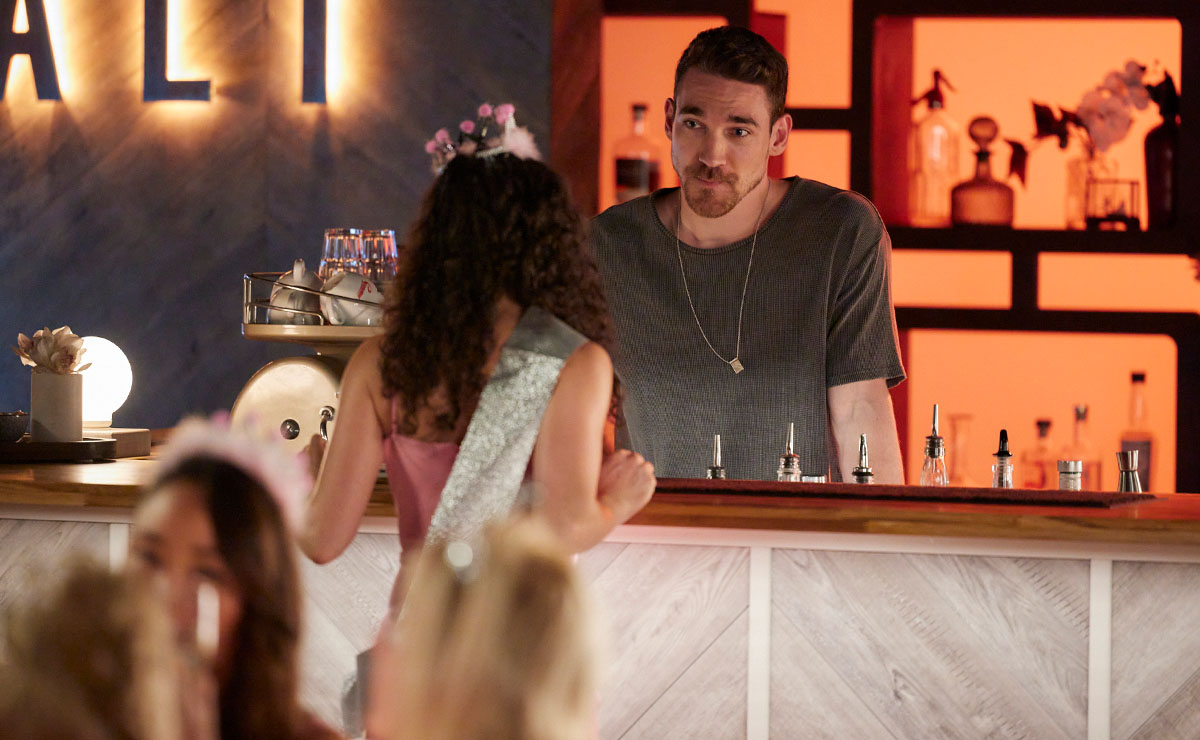 Although Ally admits the food and drinks were nice, neither were what she'd ordered. The whole point of booking ahead was to make it special for the bride-to-be (Marcia Coronado), but Salt have failed to deliver.
Xander is gutted when Ally demands their money back, and he heads out to the balcony to wallow in defeat. However, Mali has a plan…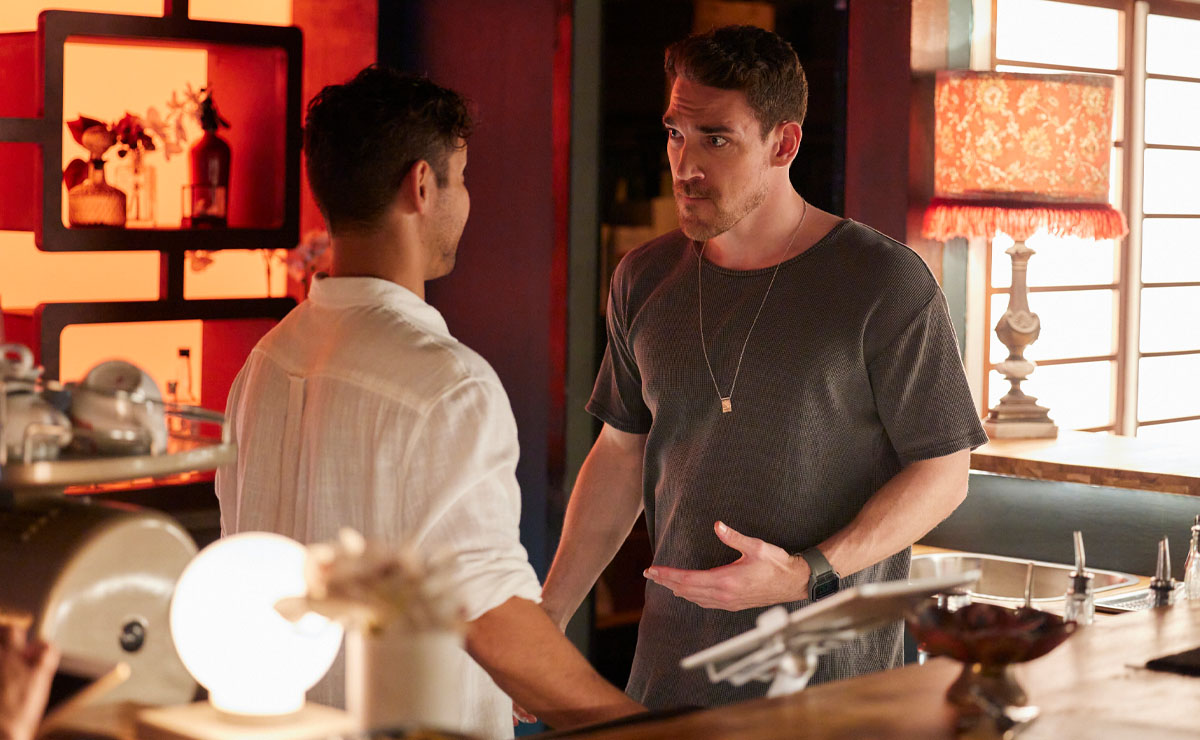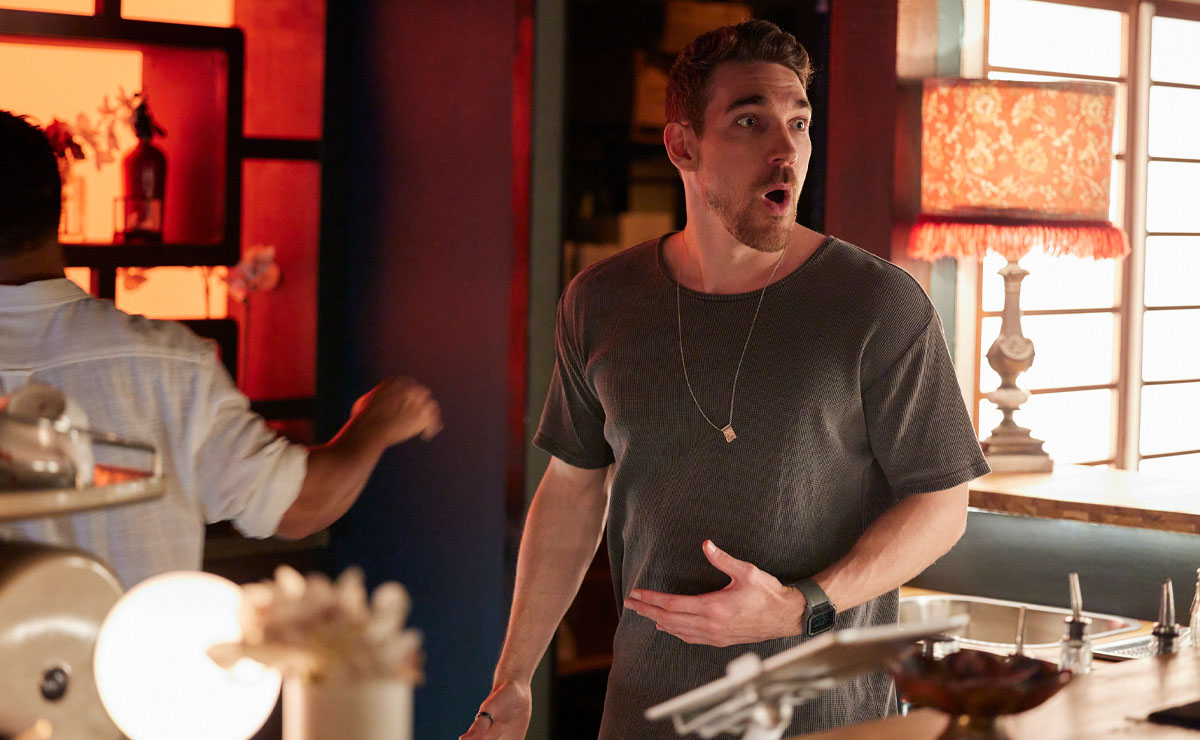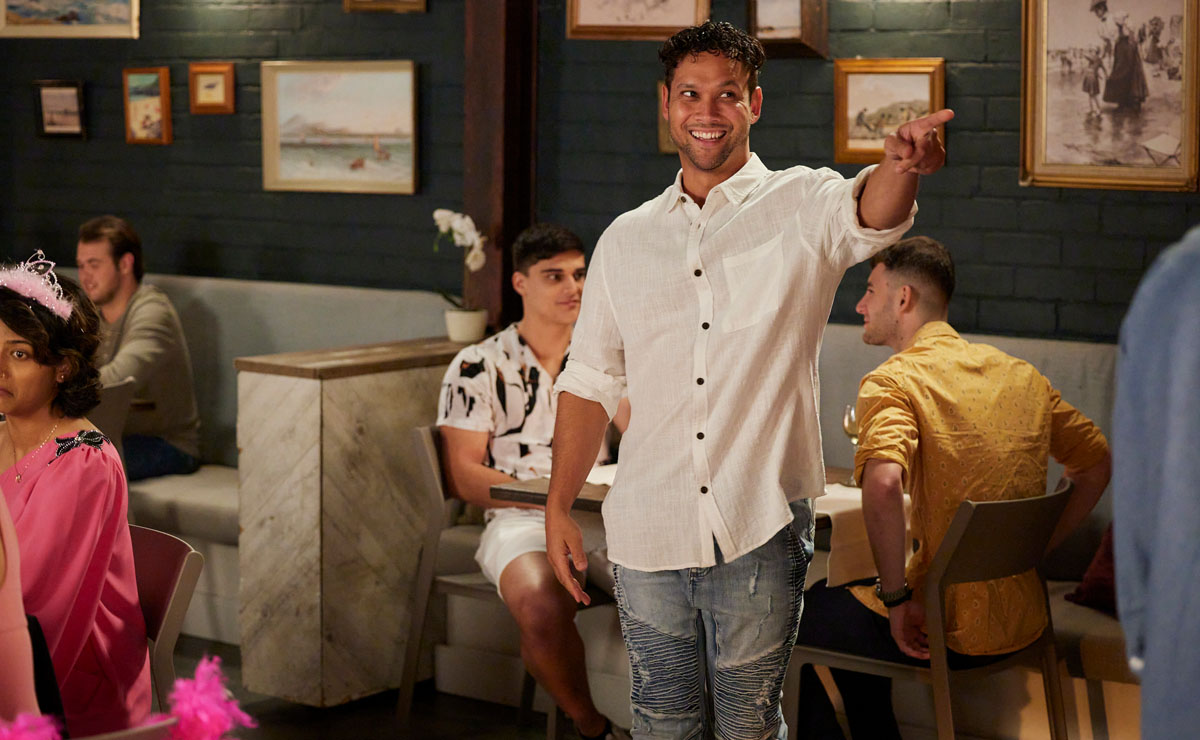 Putting on some raunchy music and undoing his top shirt buttons, Mali swoops in on the party. "I heard there is a special lady getting married?" Mali enquires, as a charmed Ally points him towards the bride-to-be.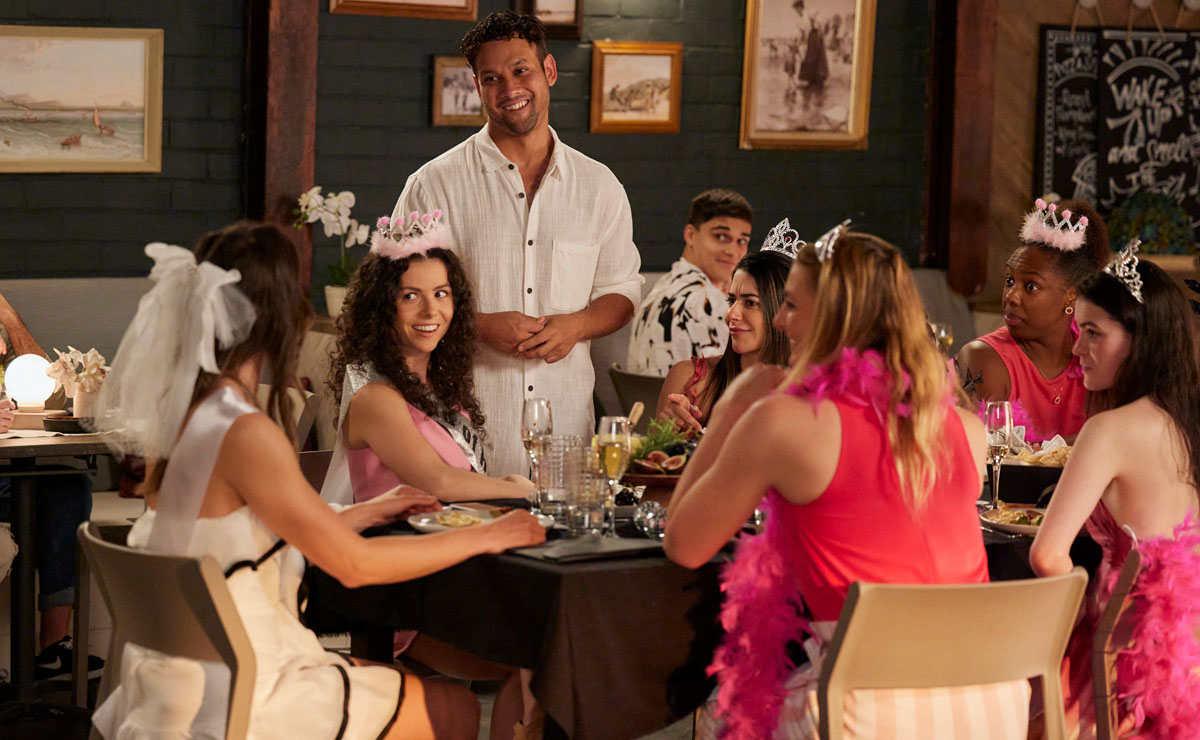 Reaching for her hand, Mali asks her to dance, and puts on a smooth performance for the giddy ladies who all join the pair on the dance floor.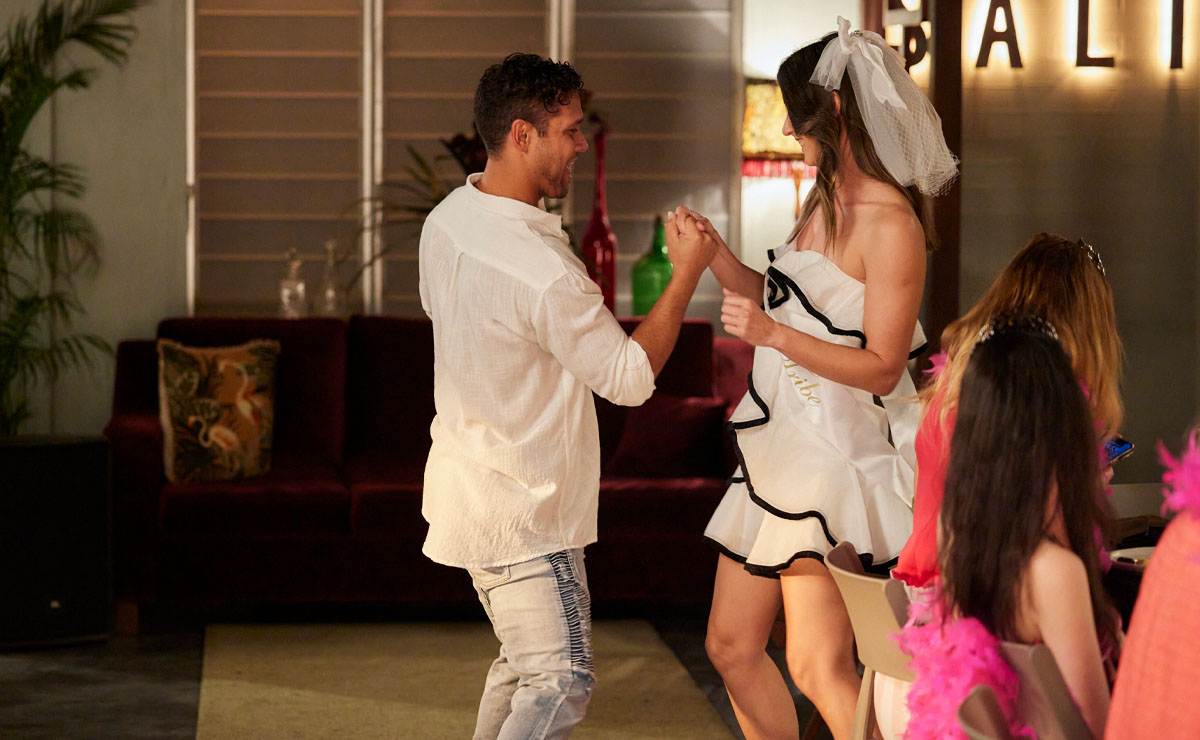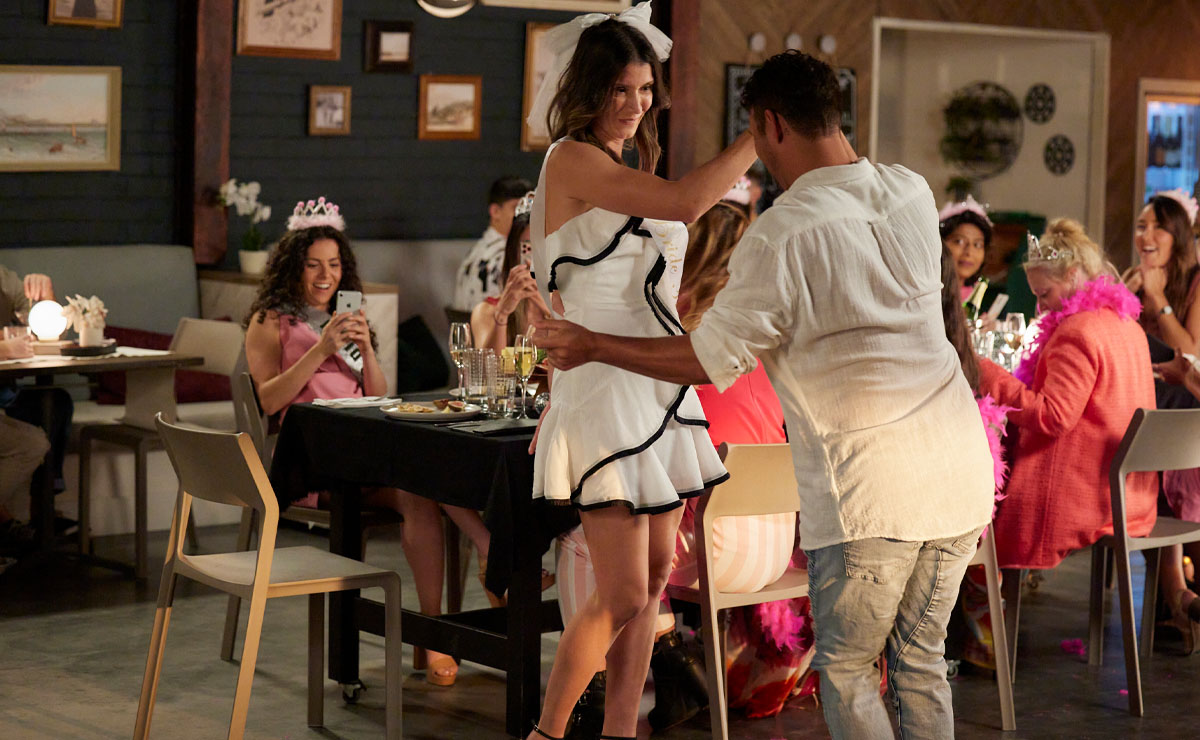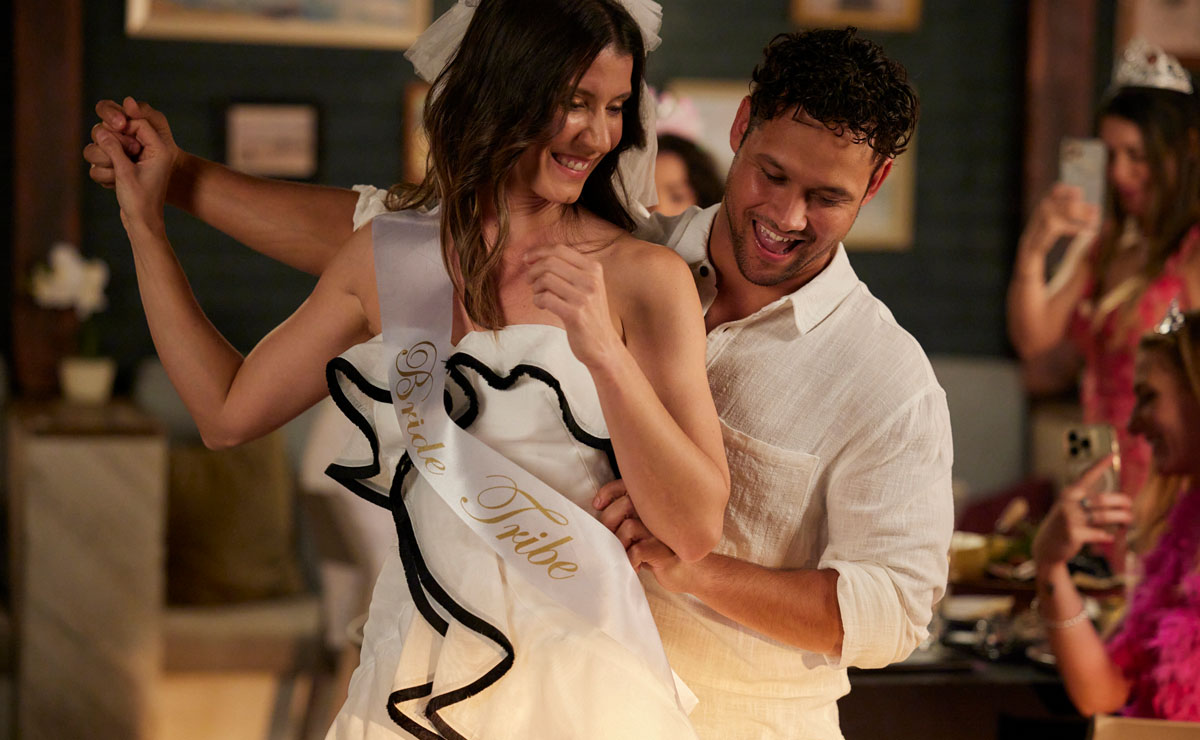 Xander, Remi and Eden watch on in amazement as Ally runs up to the bar. "You kept him up your sleeve didn't you?" she exclaims, with everything now seemingly forgiven now that a hunky man is on the scene.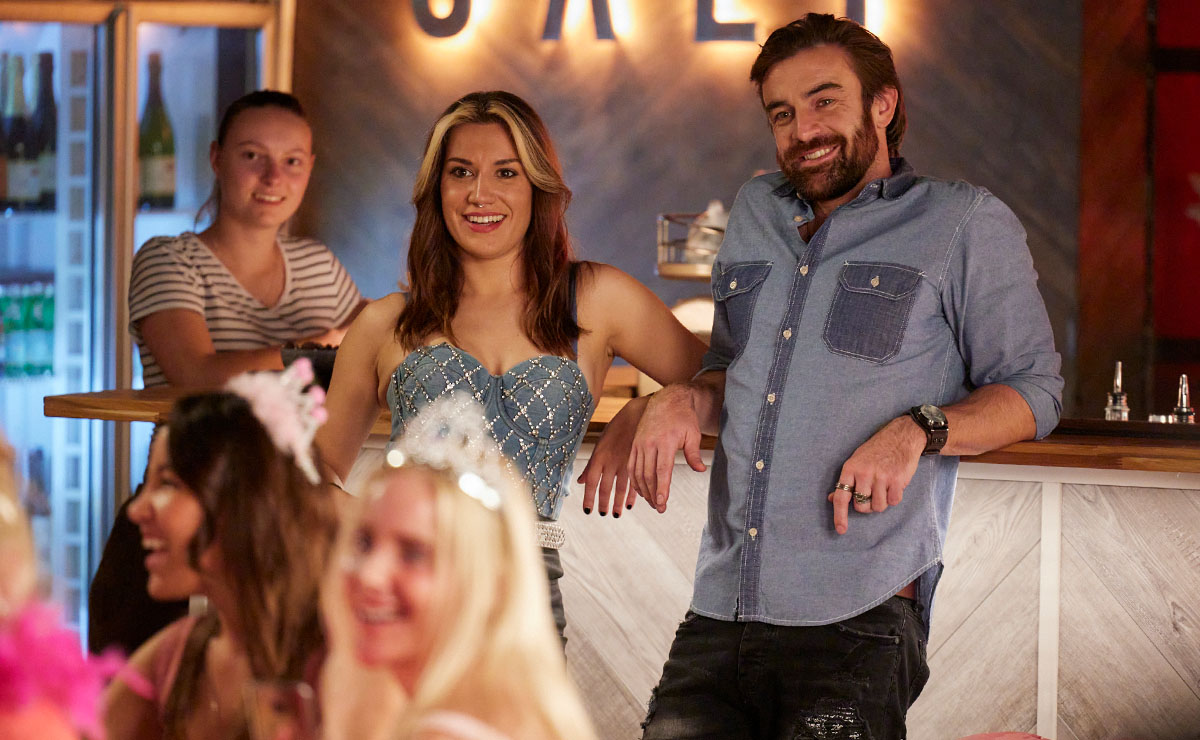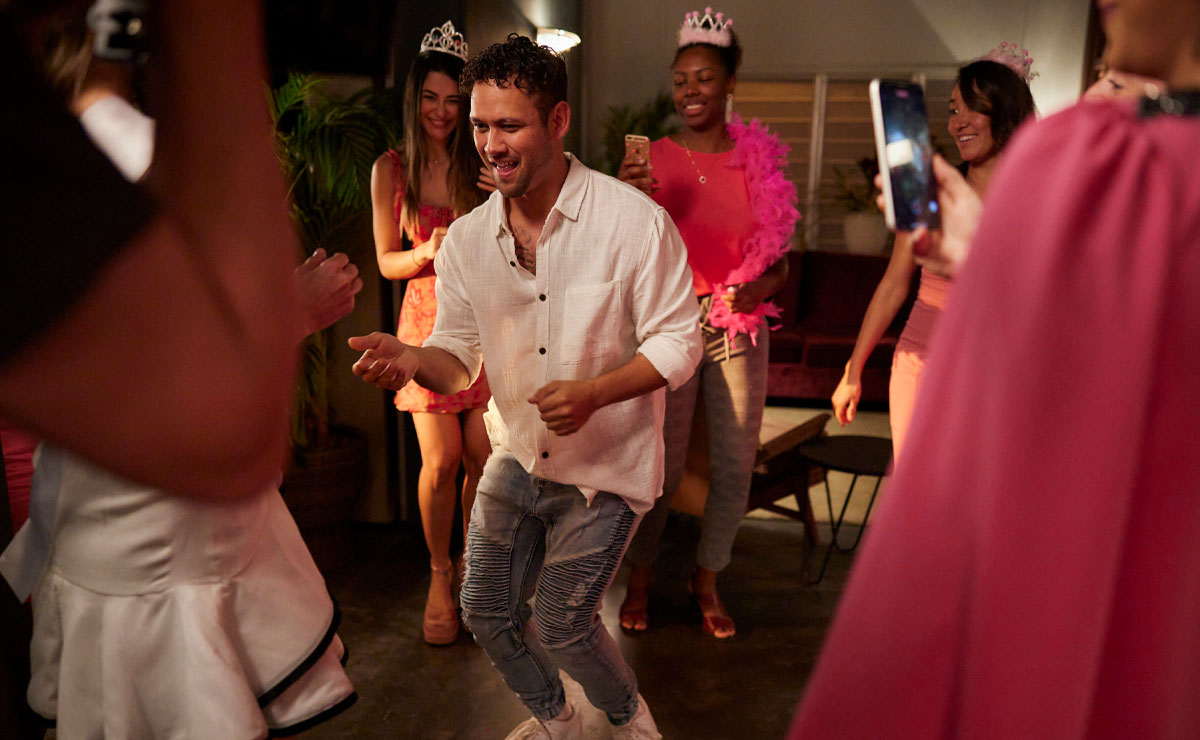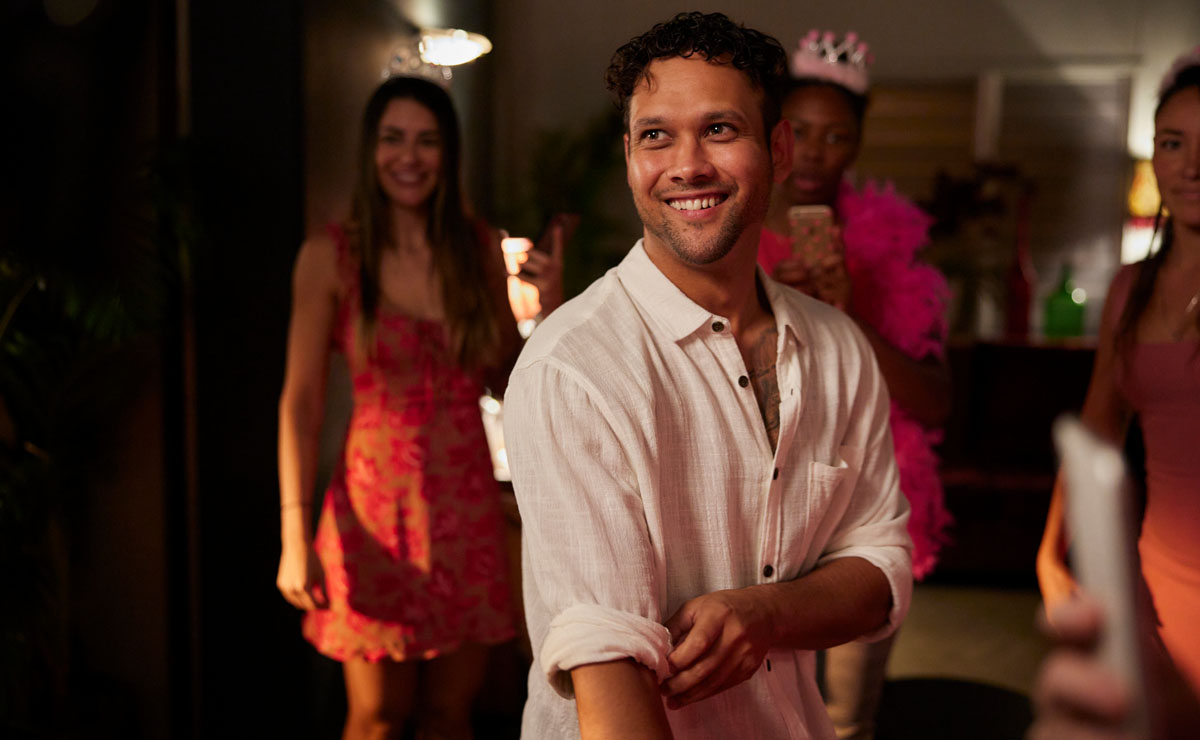 The next day Xander yells out as he sees Mali approaching, grateful for the magic he worked last night. Mali gingerly asks him to keep it down, and hopes that he could ask a favour in keeping it on the down low as far as girlfriend Rose (Kirsty Marillier) is concerned.
Xander points out that his sister is a human lie detector as he then tells Mali that Mac has already had some great feedback from Ally.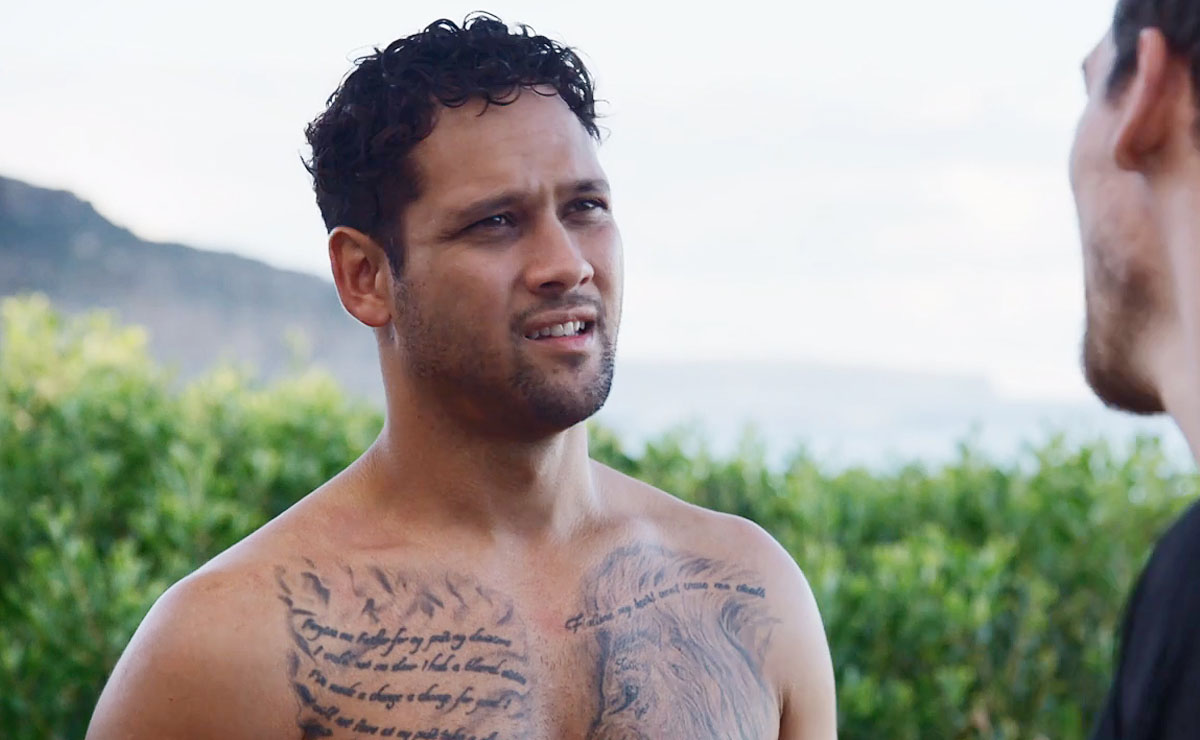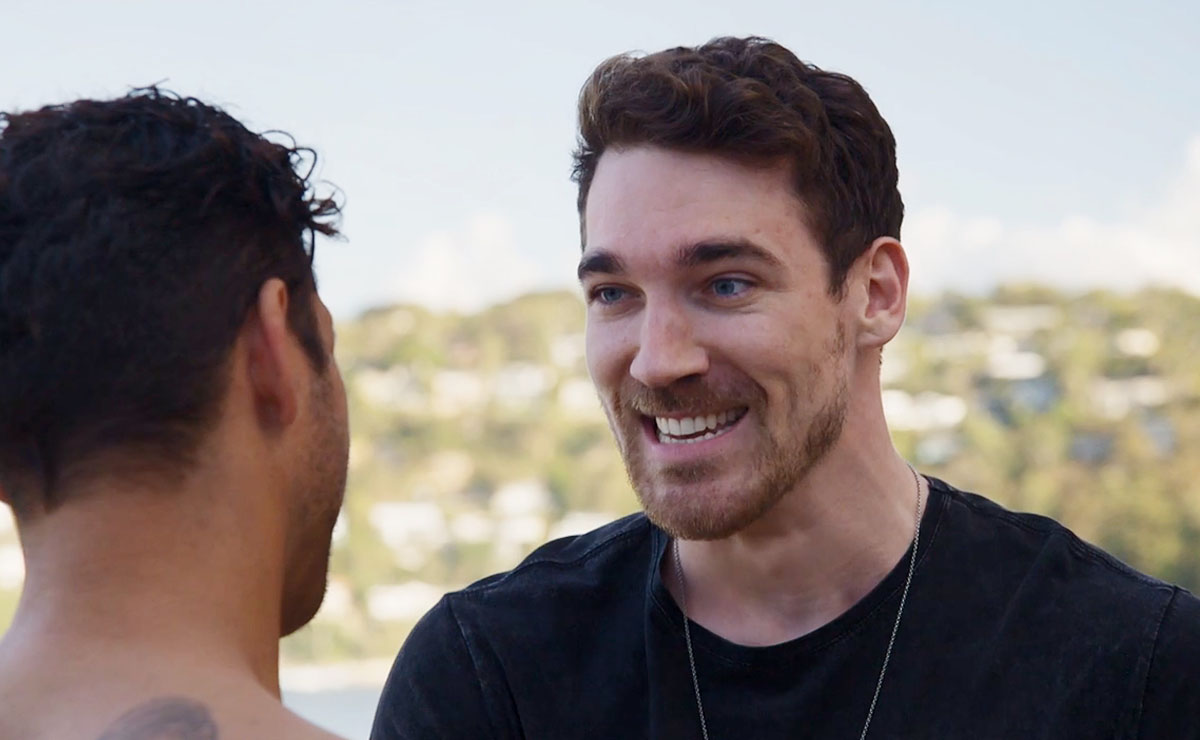 With Mac now aware of what happened, Mali knows he's never going to live it down at the farmhouse.
Given that the entire group were also filming Mali's dance moves, is he really going to be able to keep it from Rose…or is Magic Mali about to become a new viral hit in Summer Bay?
---
Monday 30th October (Episode 8116)
Cash chases a lead. Harper fears for her sister's safety. Tane and Felicity plan for their future.
Tuesday 31st October (Episode 8117)
Cash embarks on a rescue mission. Dana's life hangs by a thread. Madden enacts a deadly plan. Rose has a truth bomb for Irene.
Wednesday 1st November (Episode 8118)
Can Marilyn repair things with Roo? Mali wins hearts at a Hen's night. Is Irene heading to prison?
Thursday 2nd November (Episode 8119)
Have Eden and Remi given up on Kirby? Roo gives Marilyn false hope.
Friday 3rd November (Episode 8120)
Roo turns the tables on Marilyn. Cash receives big news. Felicity is floored by Tane's truth.
---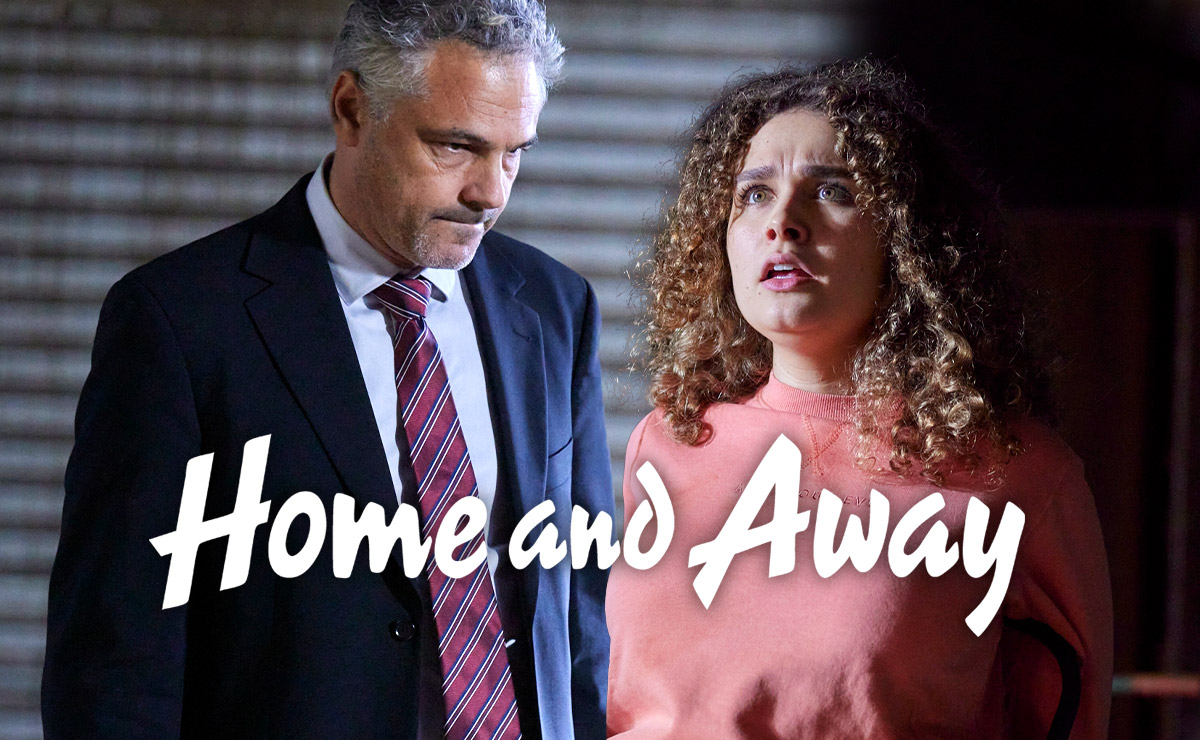 Dana's whereabouts are revealed as corrupt Detective Madden prepares to end her life.
---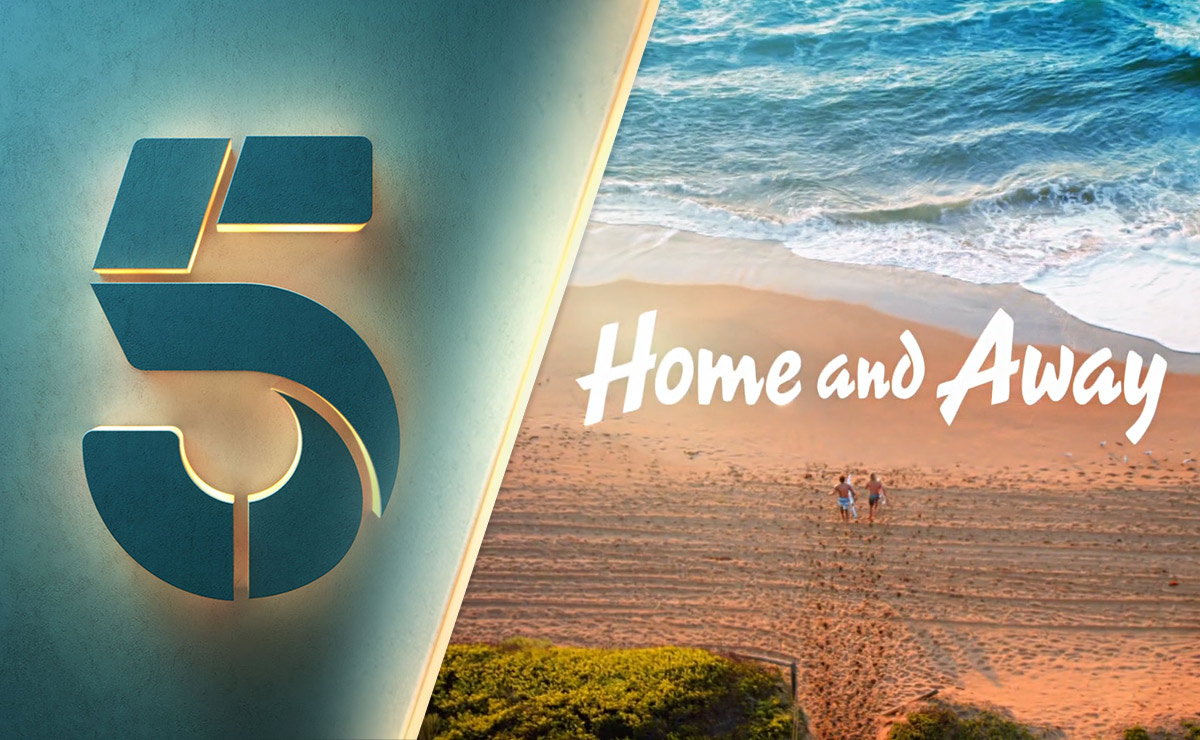 From Monday, Home and Away will air slightly earlier in its lunchtime showing on Channel 5, for the final three weeks of the season.
Spoilers in your inbox every weekend!