Home and Away in Channel 5 afternoon timeslot change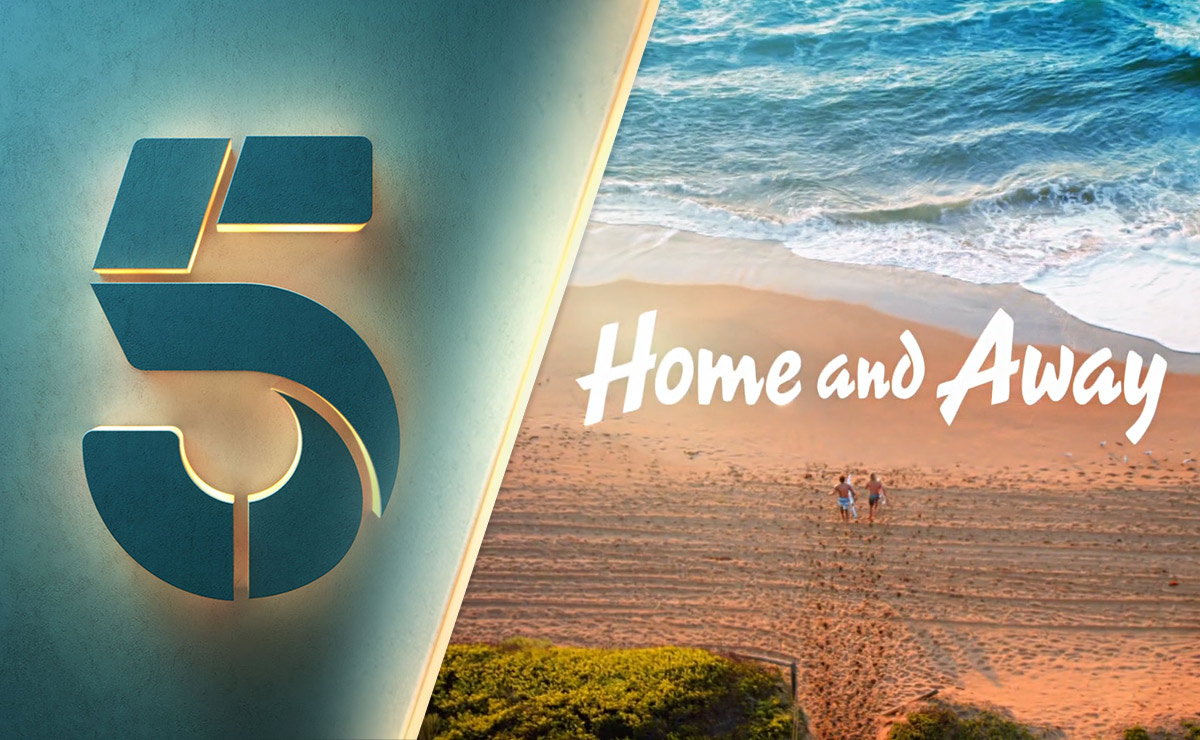 Home and Away's afternoon showing on Channel 5 is switching times, the channel has confirmed today.
From Monday 30th October, Home and Away will be airing at the slightly earlier time of 1pm weekdays on Channel 5, rather than its current timeslot of 1:45pm.
This is due to Channel 5 getting in the Christmas spirit early, with a double bill of Christmas films scheduled every weekday from 1:30pm.
This change will last until the UK series finale, which airs on Friday 17th November, when the show begins its annual winter break.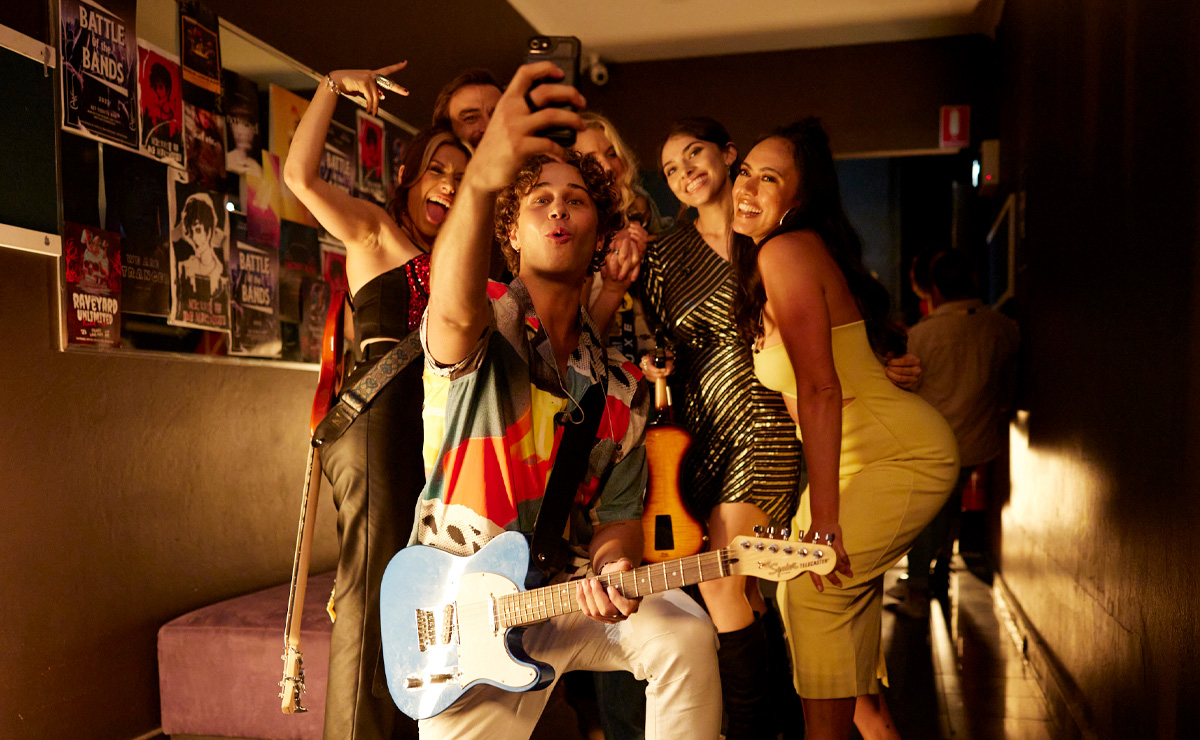 Channel 5 has confirmed that the show will return to its usual 1:45pm slot when we head back to Summer Bay in early 2024.
The times on 5STAR remain unchanged, with an evening airing at 6pm and the 'first look' straight after at 6:30pm. The show is also available to stream on My5.
Ray Meagher, aka Alf Stewart, has all the details:
The UK season finale on Friday 17th November will see Justin (James Stewart) and Leah (Ada Nicodemou) held hostage by Vita Nova, who are out for revenge after Justin and Cash's (Nicholas Cartwright) actions saw the gang's leader, Margot Dafoe (Mandy McElhinney), winding up behind bars.
Justin and Leah are set to escape Summer Bay for a much-needed getaway, and have no idea that they're heading straight into danger.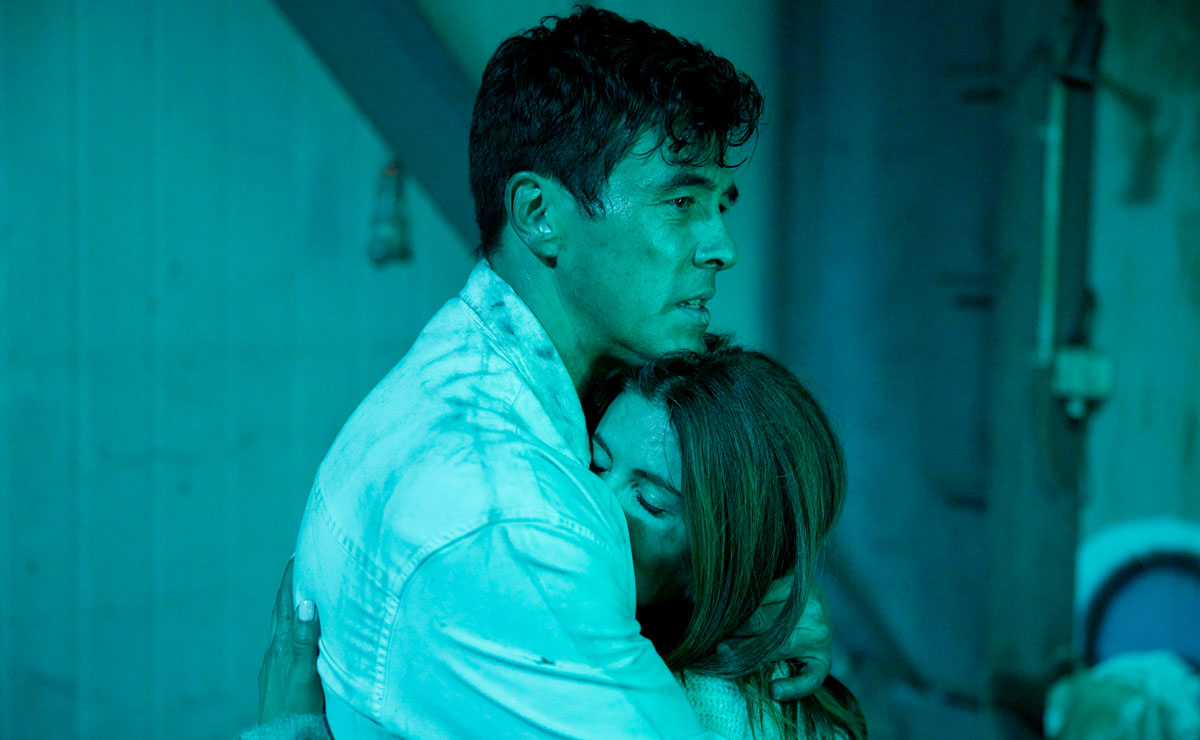 The pair have been through a lot in the past year, with them caught up in an accident at Felicity (Jacqui Purvis) and Tane's (Ethan Browne) wedding, the return of Justin's daughter Ava (Annabel Wolfe), Justin's court case and subsequent community service, and their recent storyline with Andrew and the Vita Nova cult.
A luxury getaway is exactly what they need to relax and recuperate, but little do they know their lives are about to be on the line once again.
Read more about the UK season finale here.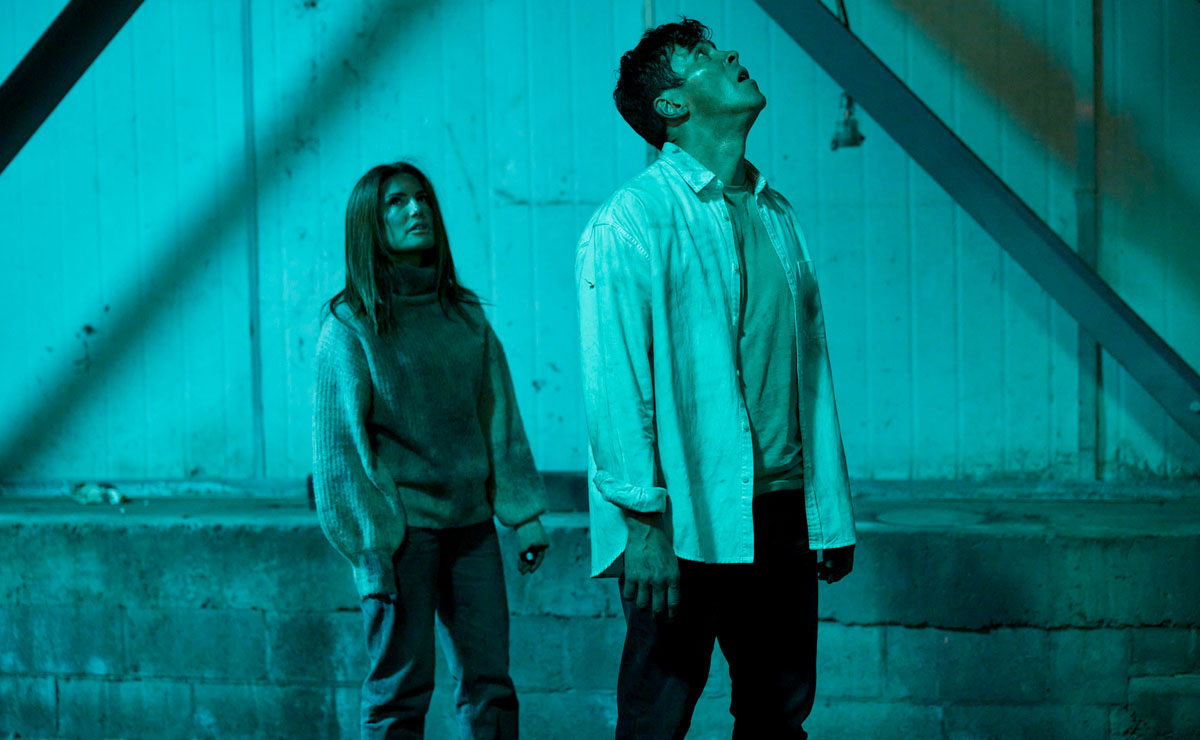 Home and Away will be back in its usual Channel 5 slot of 1:45pm weekdays when the show returns in 2024.
---
Here's the spoilers for the final weeks of Home and Away in the UK for 2023:
Monday 30th October (Episode 8116)
Cash chases a lead. Harper fears for her sister's safety. Tane and Felicity plan for their future.
Tuesday 31st October (Episode 8117)
Cash embarks on a rescue mission. Dana's life hangs by a thread. Madden enacts a deadly plan. Rose has a truth bomb for Irene.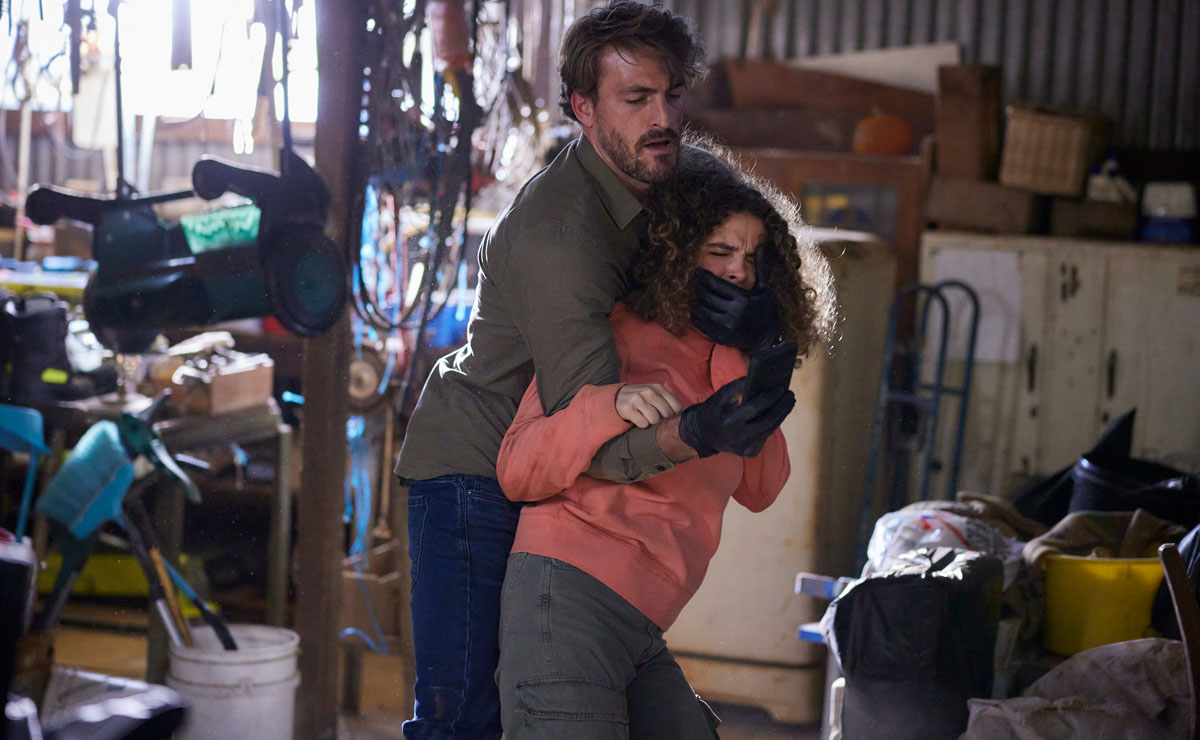 Wednesday 1st November (Episode 8118)
Can Marilyn repair things with Roo? Mali wins hearts at a Hen's night. Is Irene heading to prison?
Thursday 2nd November (Episode 8119)
Have Eden and Remi given up on Kirby? Roo gives Marilyn false hope.
Friday 3rd November (Episode 8120)
Roo turns the tables on Marilyn. Cash receives big news. Felicity is floored by Tane's truth.
Monday 6th November (Episode 8121)
Felicity dreads disappointing Tane. Dana receives good news. Cash grapples with an uncertain future.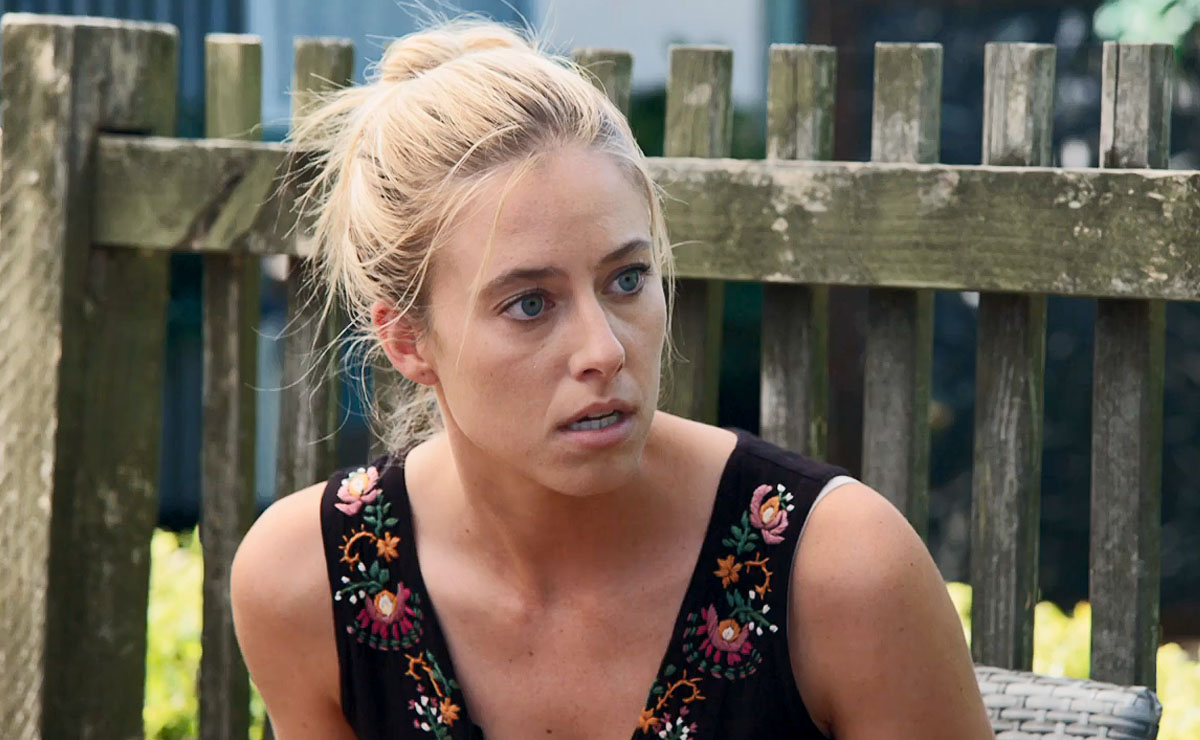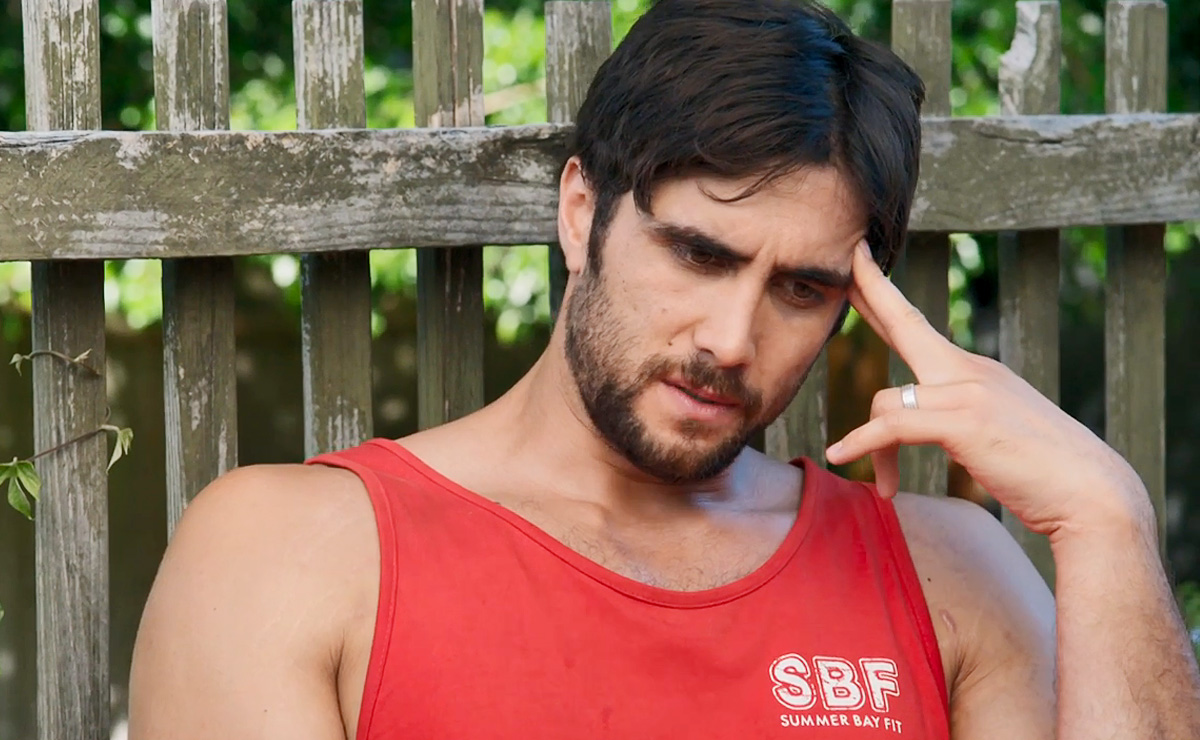 Tuesday 7th November (Episode 8122)
Felicity spells it out for Tane. Cash snaps at Eden. Can Justin turn away a homeless Marilyn?
Wednesday 8th November (Episode 8123)
Kirby yearns for her best friend. Marilyn gives Roo an ultimatum. "Magic Mali" goes viral.
Thursday 9th November (Episode 8124)
Tensions rise between Roo and Marilyn. Remi lashes out at Bree.
Friday 10th November (Episode 8125)
A blast from Mali's past hits the Bay. John gives Remi food for thought. Justin resists cohabitating with Marilyn.
Monday 13th November (Episode 8126)
Mali's visitor promises trouble. Remi opens up to Bree. Leah and Justin embark on a last-minute getaway.
Tuesday 14th November (Episode 8127)
Dana sees an opportunity. Marilyn is evicted. Mali's in a crisis of love and obligation.
Wednesday 15th November (Episode 8128)
Dana is caught in the middle. Tane is troubled by the future. John gets no sympathy.
Thursday 16th November (Episode 8129)
The end is near for Justin and Leah. Tane comes clean. Kirby's solo launch event has arrived!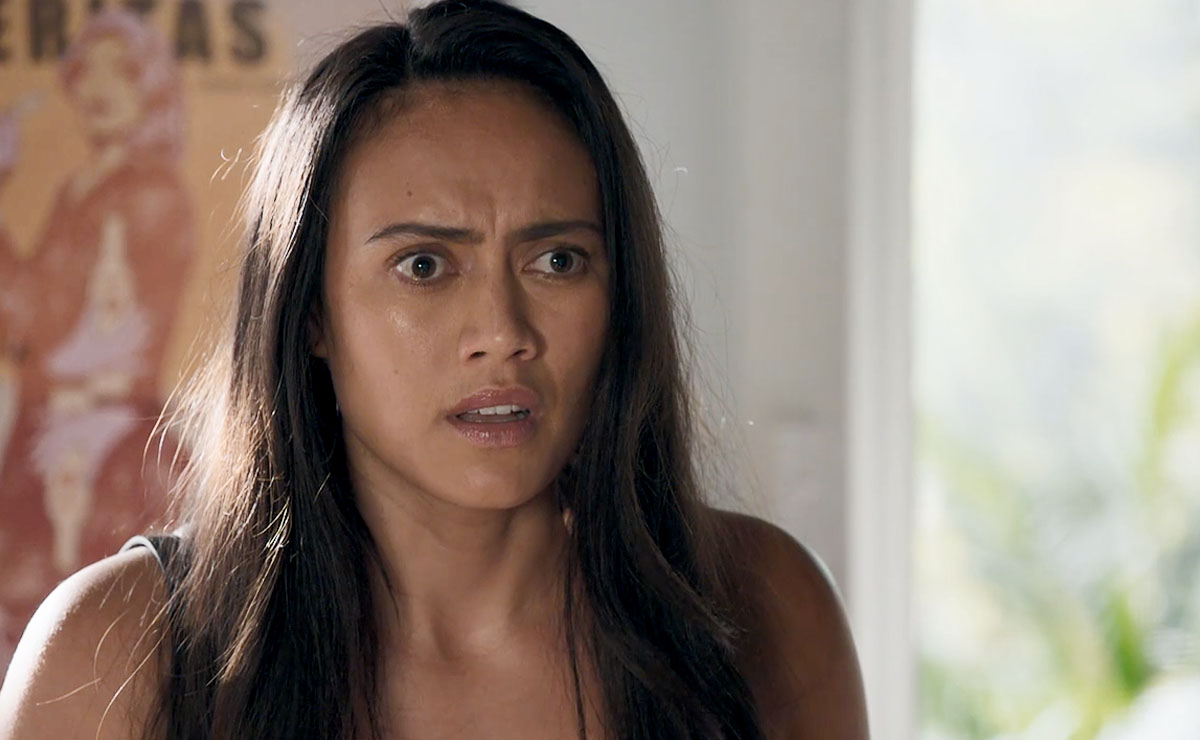 Friday 17th November (Episode 8130)
Kirby has a change of heart. John leans on Irene for help. A life is on the line.
Spoilers in your inbox every weekend!