Home and Away Spoilers – Dana hands herself in as Harper arrested
This week on Home and Away in Australia, as Detective Madden secures a warrant for Harper's arrest, Dana is forced to hand herself over to the bent cop.
Detective Will Madden (Jonny Pasvolsky) looks set to catch his target this week, as fugitive Dana (Ally Harris) comes out of hiding and hands herself over to the corrupt city cop.
Dana has been on the run, assisted by sister Harper (Jessica Redmayne), after she was stitched up for stealing drugs from her workplace by her boyfriend Olly.
When Harper asked old friend Cash (Nicholas Cartwright) for his assistance, as she hid Dana in her new lodgings at the Beach House, Cash discovered that the whole case hinged on only one key detail—that Dana's passcard had been used to access the hospital stores.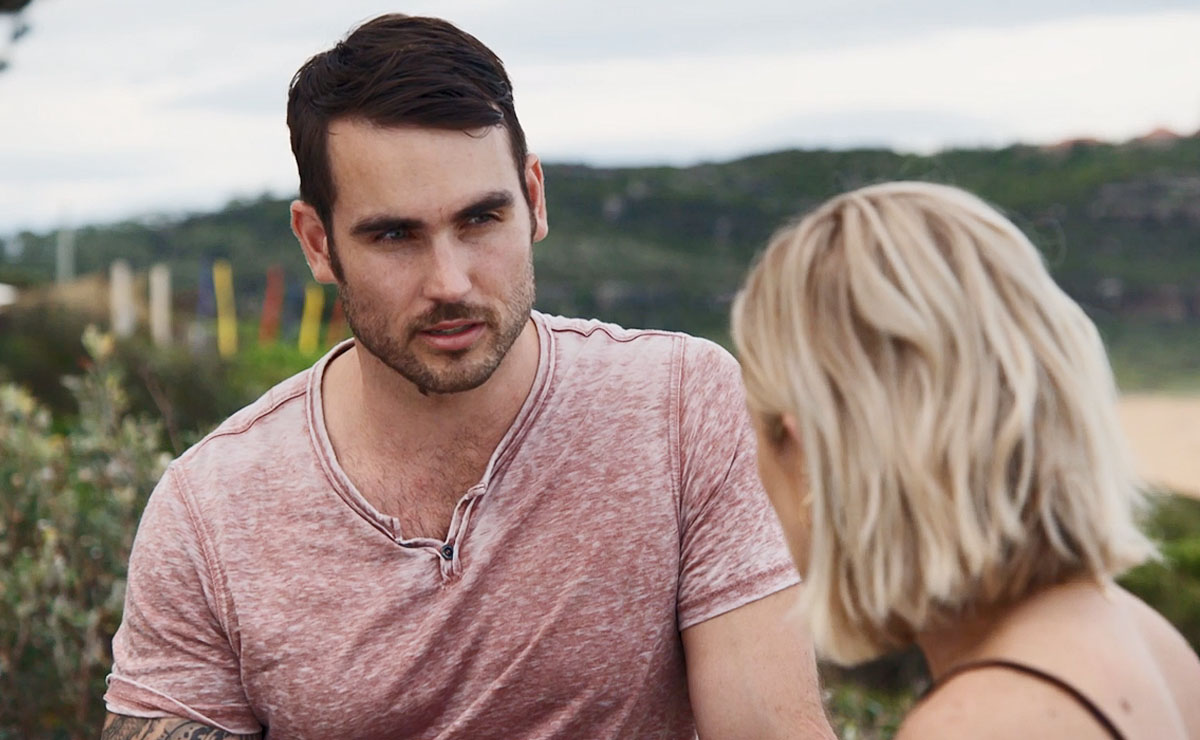 Cash soon had his suspicions about Madden, the lead investigator, when he drove up from the city to ask Cash why he had started looking into the case.
The fact that the hospital CCTV mysteriously went down at the precise moment of the theft, and Madden had apparently not even considered the fact that Olly could also be a suspect with having easy access to Dana's pass, made Cash realise that was was definitely something dodgy going down.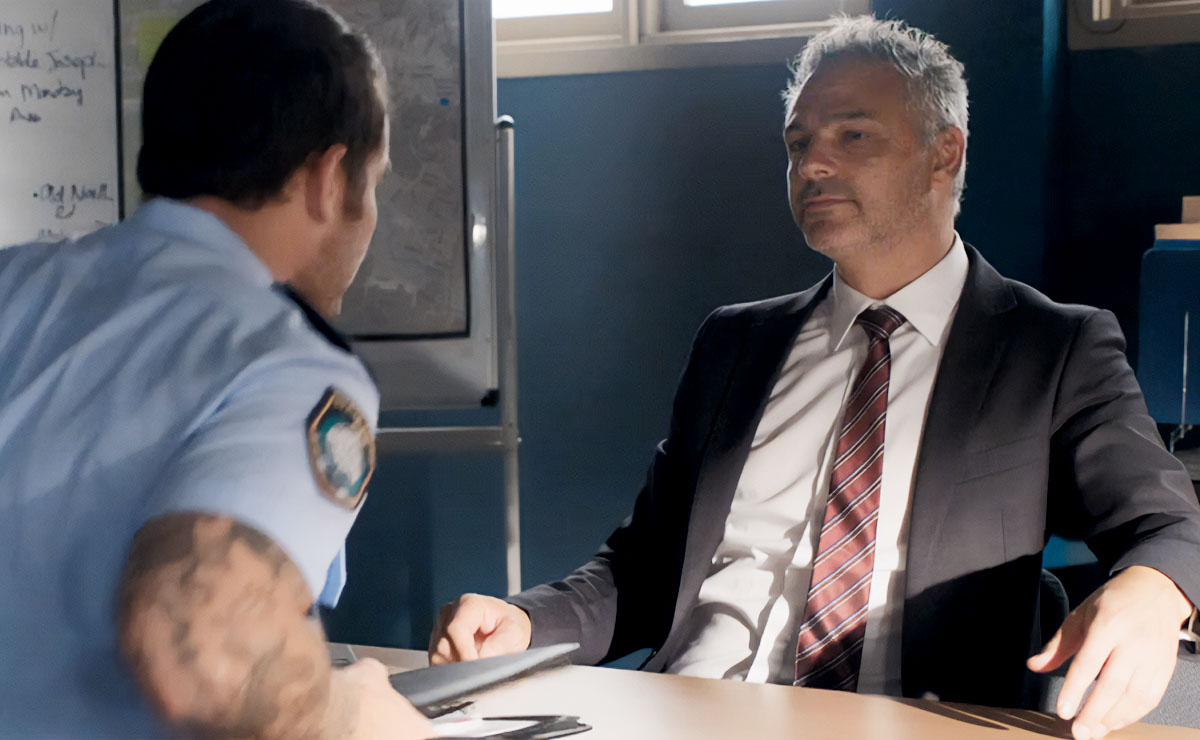 It seemed there had been a breakthrough last week when Cash read through Dana's case file and noticed that her statement made no mention of the fact that she claimed to be out at lunch with Harper at the time of the theft.
Dana had specifically told this to Madden, and yet he had failed to note that she had a possible alibi or even attempted to corroborate her claim with Harper.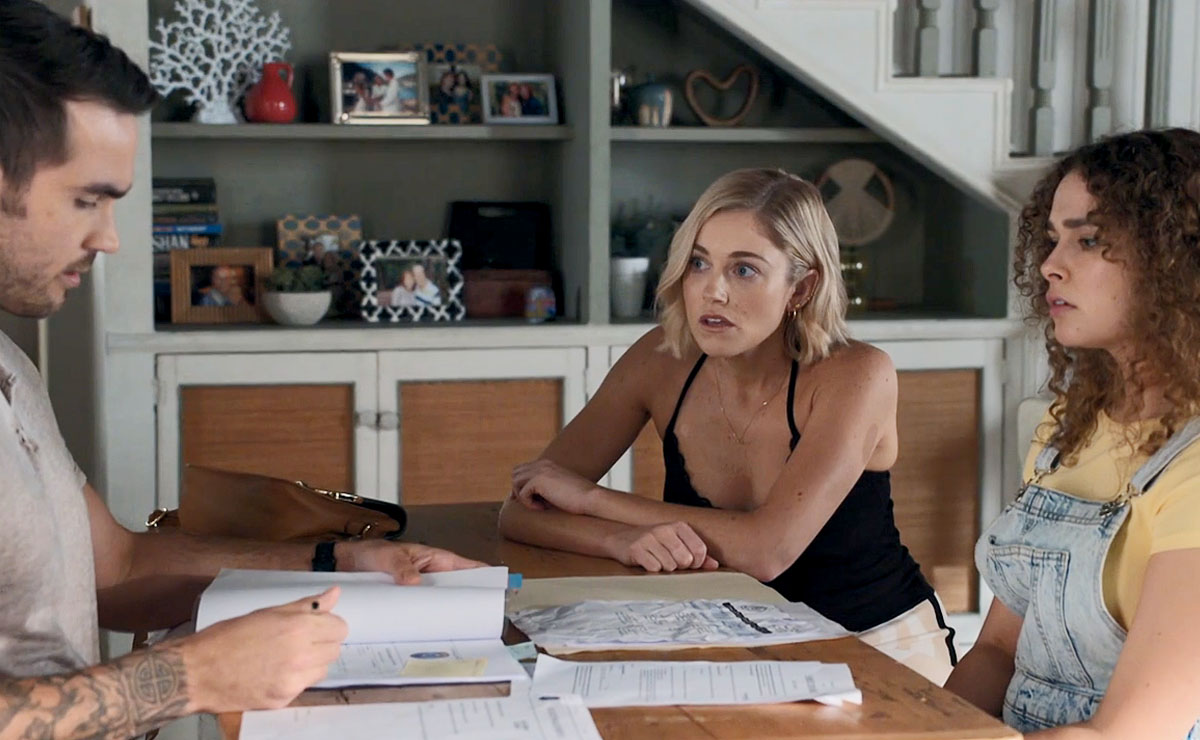 Making his own enquiries, Cash found out that the restaurant still had the footage from that day on their CCTV system—clear evidence that Dana was telling the truth!
However whilst Cash was en route to the city to collect it, Dana couldn't help but call Olly from Harper's phone, telling him all about the newly found evidence and how he wasn't going to win.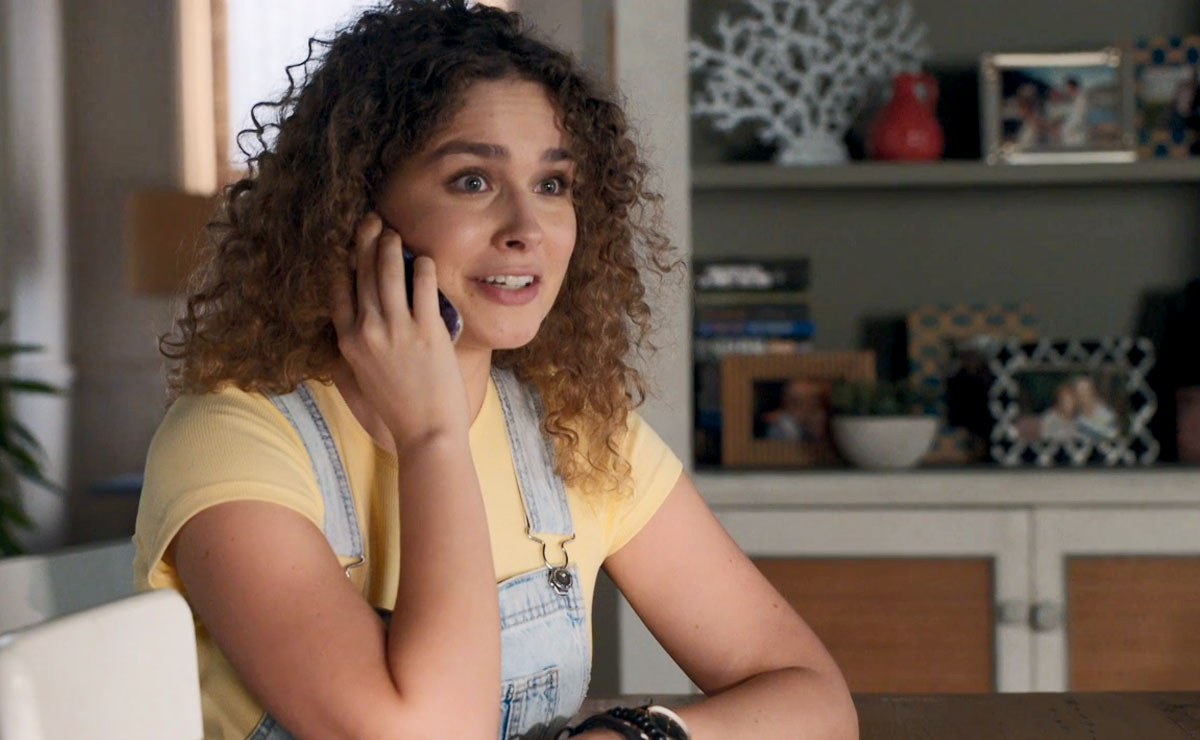 Unfortunately by the time Cash had reached the restaurant, Madden had managed to retrieve the footage himself. Whilst Harper and Cash were frustrated that Dana managed to throw away her best chance at freedom, it did at least confirm to Cash that Madden was corrupt, and was working with Olly to bring down Dana.
This week, Irene (Lynne McGranger) returns home after visiting her granddaughter in the city, and soon makes the discovery that she has a secret lodger!
Irene would be well within her rights to tell both Harper and Dana to sling their hooks over the deception, but the bay's kindly matriarch decides to let the girls stay, after talking things through with Cash.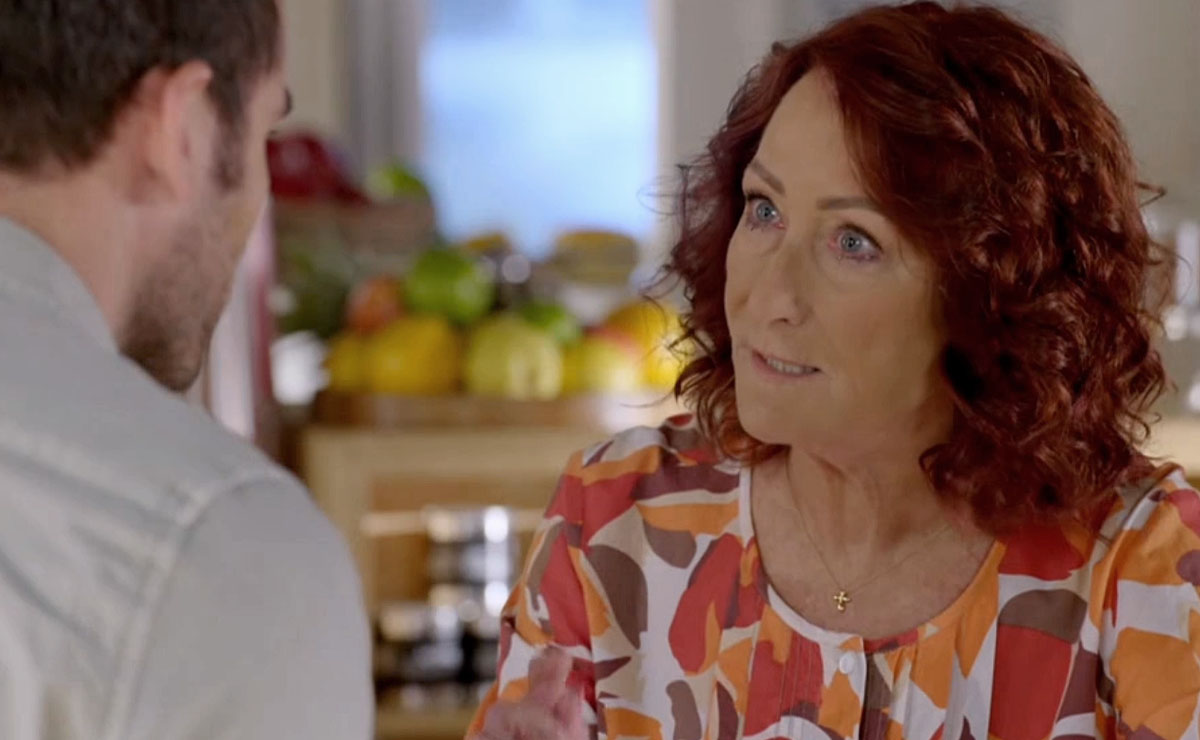 "Dana's in real danger of going to jail for something she didn't do," Cash tells Irene in a promo for this week's episodes. "Look me in the eye, and tell me I can trust these girls," Irene responds.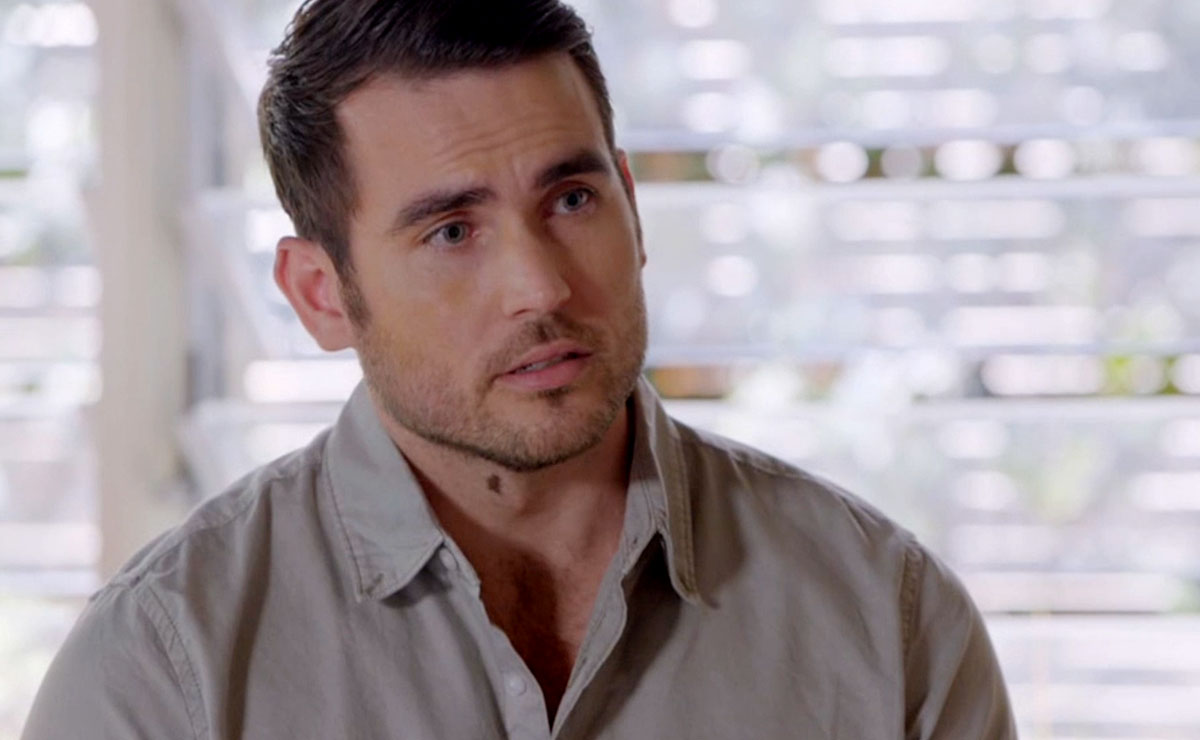 Although Irene is convinced enough of the story to help, Cash does have to remind Irene that she would be breaking the law.
Further shots show Irene comforting Dana in the Beach House, as well as informing Harper that she's not the kind of person who would throw two innocent women to the wolves.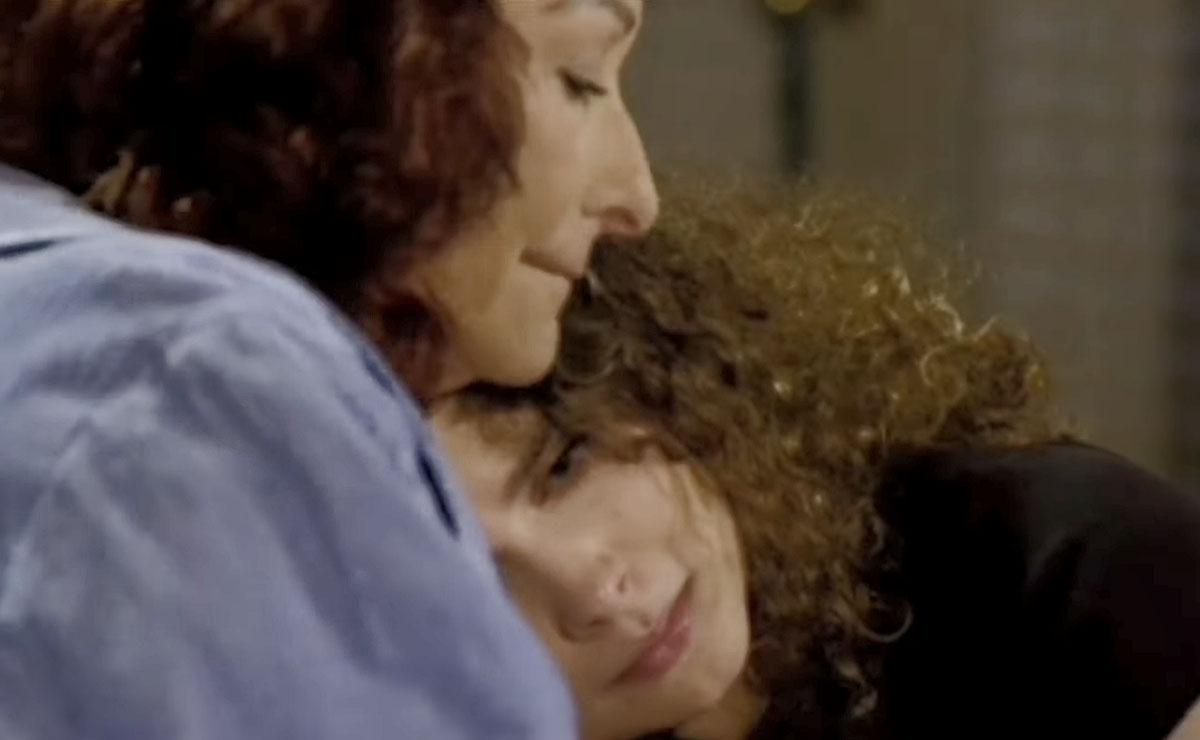 The wolves in question aren't giving up though. Madden is already convinced that Harper is in contact with Dana, and Cash warned the girls last week that he could already have the house under surveillance.
Madden will likely also be aware that Dana used Harper's phone to call Olly, but giving away that he knows this would expose his ties to Dana's ex.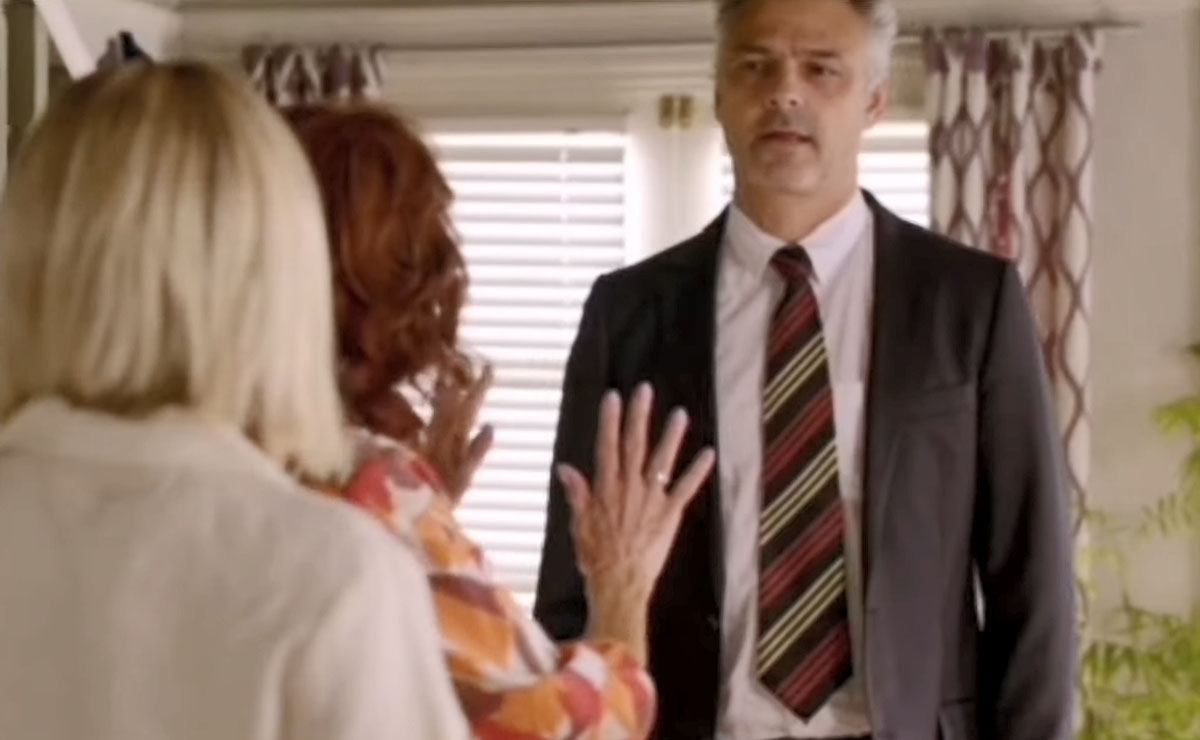 As reported in TV Week, Madden pays a visit to the Beach House and demands to speak to Harper. Not bowing to Madden's intimidation as Harper refuses to go anywhere with him, Irene stands up to Madden and tells him he'll have to show her a warrant or get out of her house.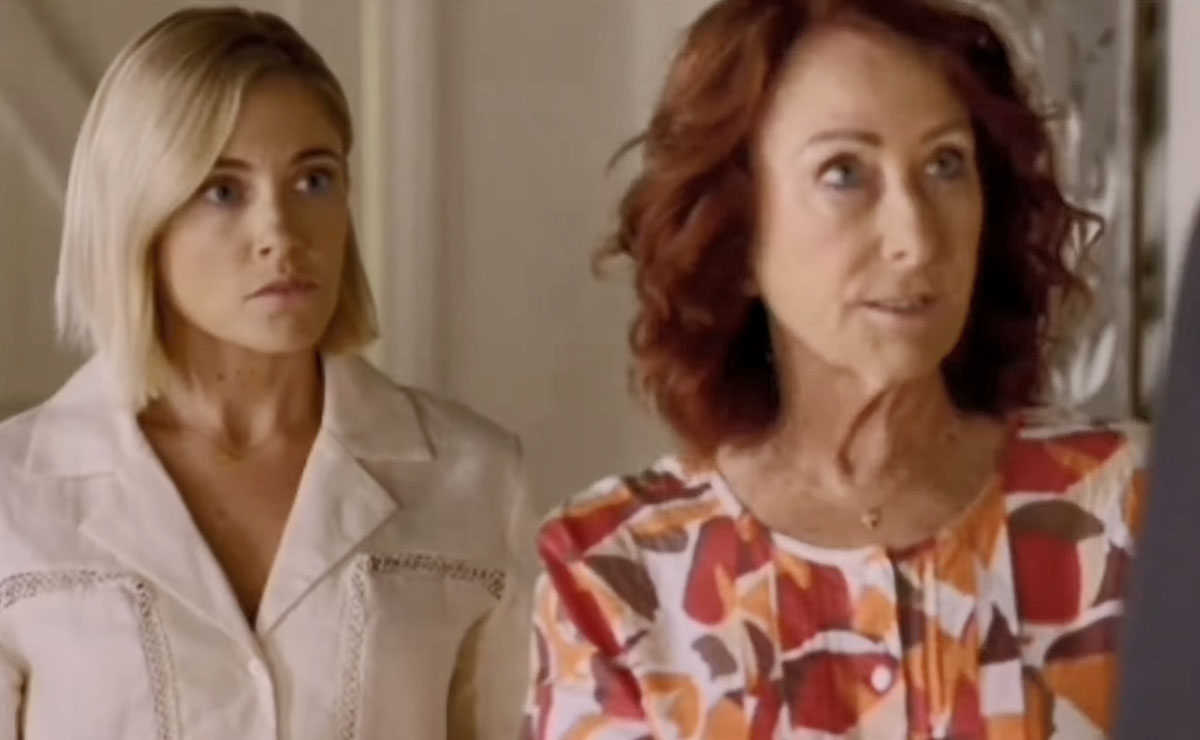 Madden reluctantly leaves, and starts to up his game further by bringing in reinforcement in the form of fellow corrupt cop Fletcher (James Biasetto). Meanwhile, Dana contemplates giving herself up but Cash tries his best to convince her to ride things out, having already requested that anti-corruption look into the case.
"Cash simply isn't willing to stand by and witness police corruption," Nicholas Cartwright told TV Week. "The consequences are irrelevant to him, because he feels so strongly about his course of action."
But when Madden and Fletcher return with a warrant in order to arrest Harper, Dana feels she has no other option but to emerge from the bedroom and face Madden head on.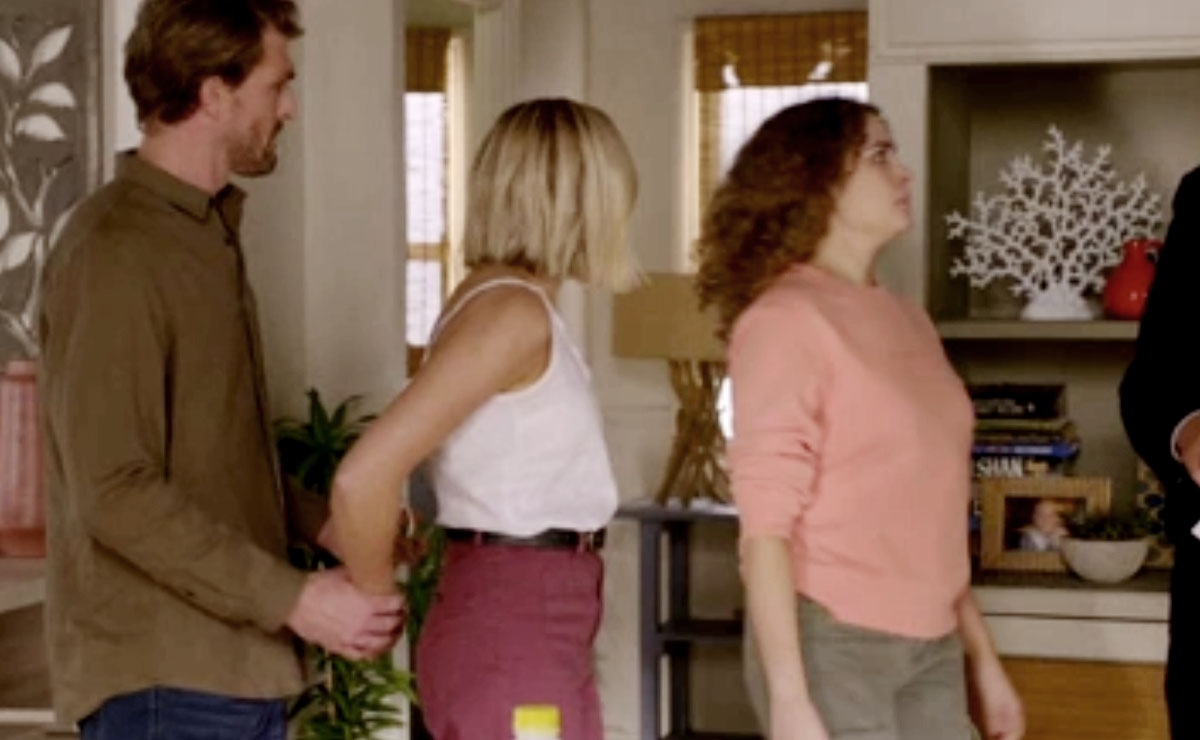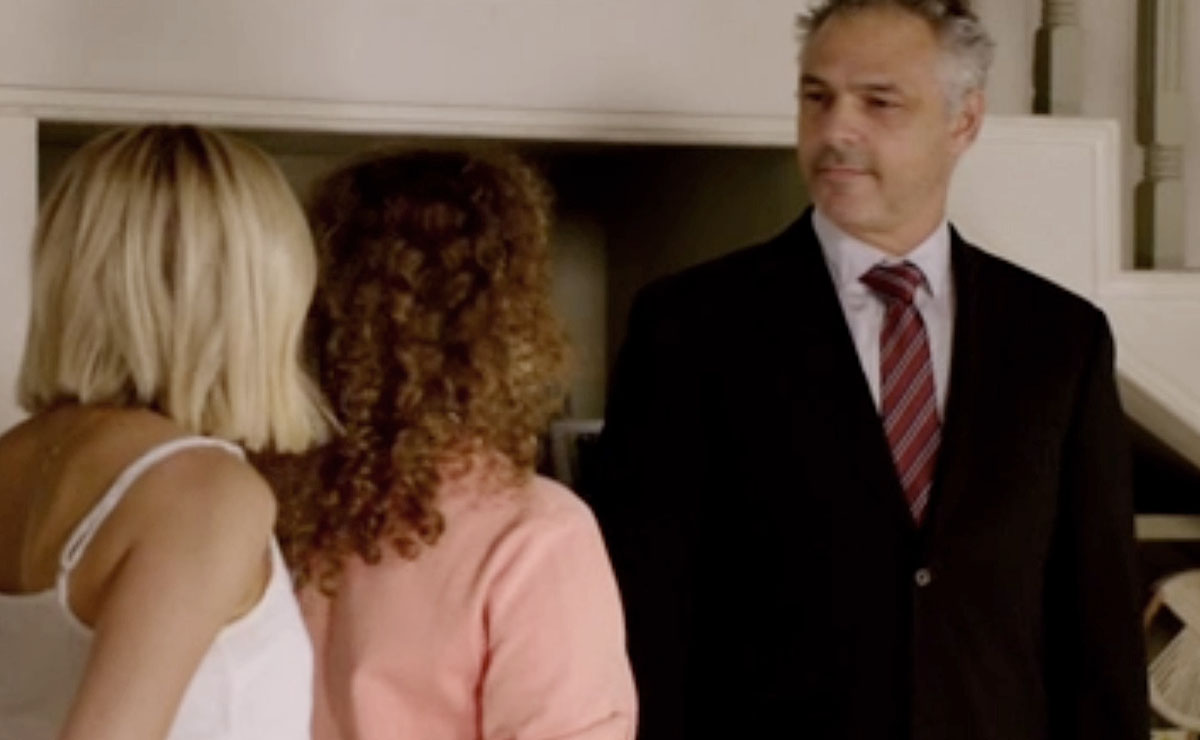 "I'm the one you want," Dana tells Madden, hoping that it will save Harper's skin.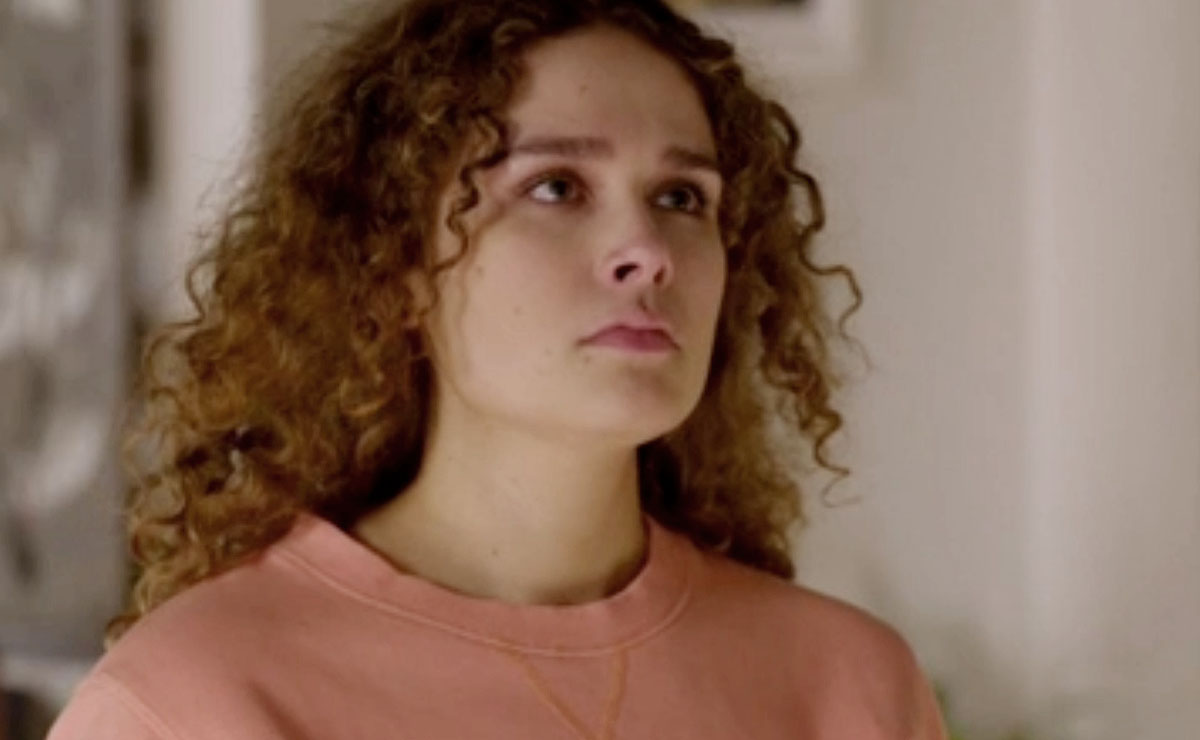 As a triumphant Madden gives Fletcher the order to cuff Dana, is Dana putting herself in a huge amount of danger?
---
PLEASE NOTE: There are only three episodes airing this week, with no episode scheduled for Thursday 7th September due to AFL coverage on Seven
Monday 4th September (Episode 8113)
Eden and Remi are lost for inspiration. Marilyn fears she's lost a friend. Rose defines her parents' separation.
Tuesday 5th September (Episode 8114)
Felicity runs from her problems. Eden and Remi face their reality. Irene uncovers Harper's secret.
Wednesday 6th September (Episode 8115)
Kirby is conflicted. Irene chooses to protect Dana. Tane plots his future with Felicity.
Monday 11th September (Episode 8116)
Cash chases a lead. Harper fears for her sister's safety. Tane and Felicity plan for their future.
Tuesday 12th September (Episode 8117)
Cash embarks on a rescue mission. Dana's life hangs by a thread. Madden enacts a deadly plan. Rose has a truth bomb for Irene.
---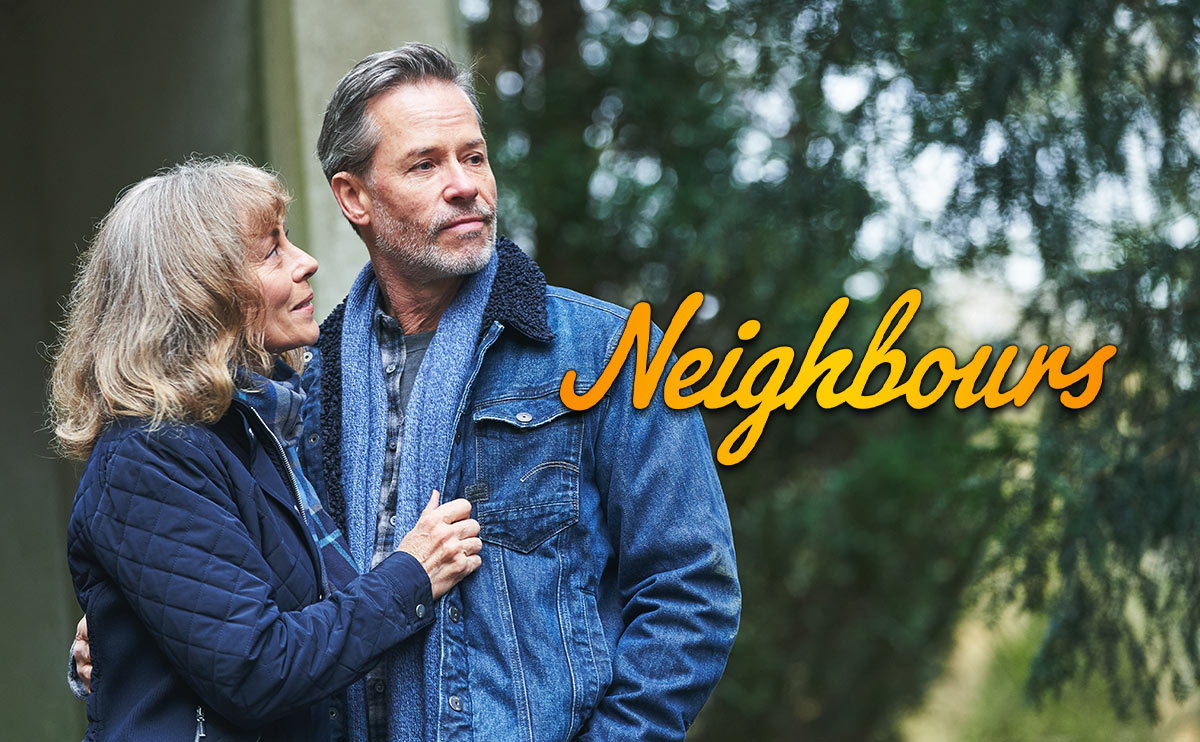 With Neighbours returning to our screens in less than three weeks' time, we can reveal 29 photos from the show's first two weeks on air.
Spoilers in your inbox every weekend!