Neighbours releases dramatic trailer and confirms return date!
Neighbours has released a trailer for its brand new series, as well as confirming that it will premiere on Amazon Freevee and Channel 10 on Monday, 18 September.
It's also been confirmed that new episodes will drop daily, from Monday to Thursday.
As well as airing on Amazon Freevee in the UK, the show today announced that it will air in a regular slot on Australia's Channel 10 for the first time since 2011.
The show will air at 4:30pm on 10's primary channel, with a 6:30pm replay on 10 Peach.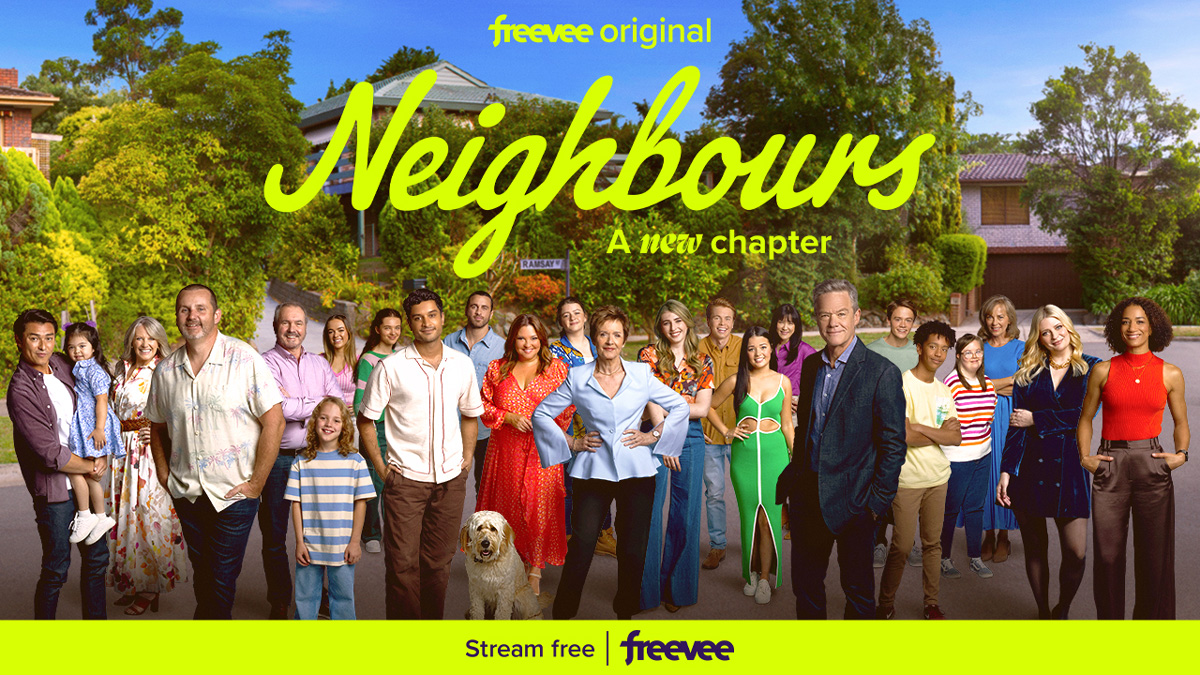 We've also had our first glimpse of the whole cast together in a new piece of promotional artwork for the series, dubbed 'Neighbours: A new chapter'.
What's more, a brand new promo for the show teases a wedding, new arrivals, and gives us our first look at The OC's Mischa Barton as Reece Sinclair.
The 40-second promo teases plenty of drama for the show's first few months, including a Neighbours wedding to kick things off – and confirmation that Terese is the blushing bride.
Discussing the impending return, Jason Herbison, Neighbours' Executive Producer, said: "All the cast and crew are incredibly excited that Ramsay Street will officially welcome viewers again to the neighbourhood on 18 September in the UK and Australia, and also be introduced to brand new audiences in the US and Canada when the new chapter of Neighbours is unveiled."
The promo opens with a shot of a beach with the Melbourne skyline in the background, perhaps hinting that we'll continue to venture further outside Erinsborough in the new series.
Then a closer shot of Melbourne, before we finally a return to the familiarity of Ramsay Street.
We see the arrival of the Varga-Murphy family, consisting of mums Remi (Naomi Rukavina) and Cara (Sara West), and teenage sons JJ (Riley Bryant) and Dex (Marley Williams).
Karl (Alan Fletcher) waves over at them as they unpack the car, as Remi waves back.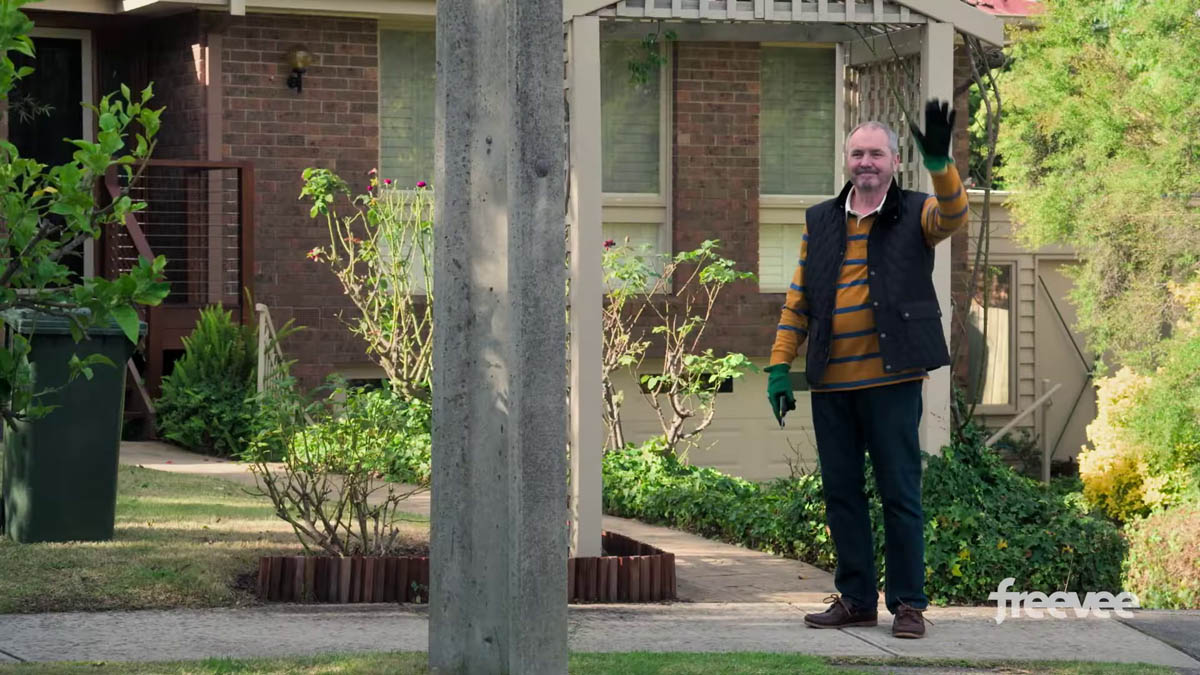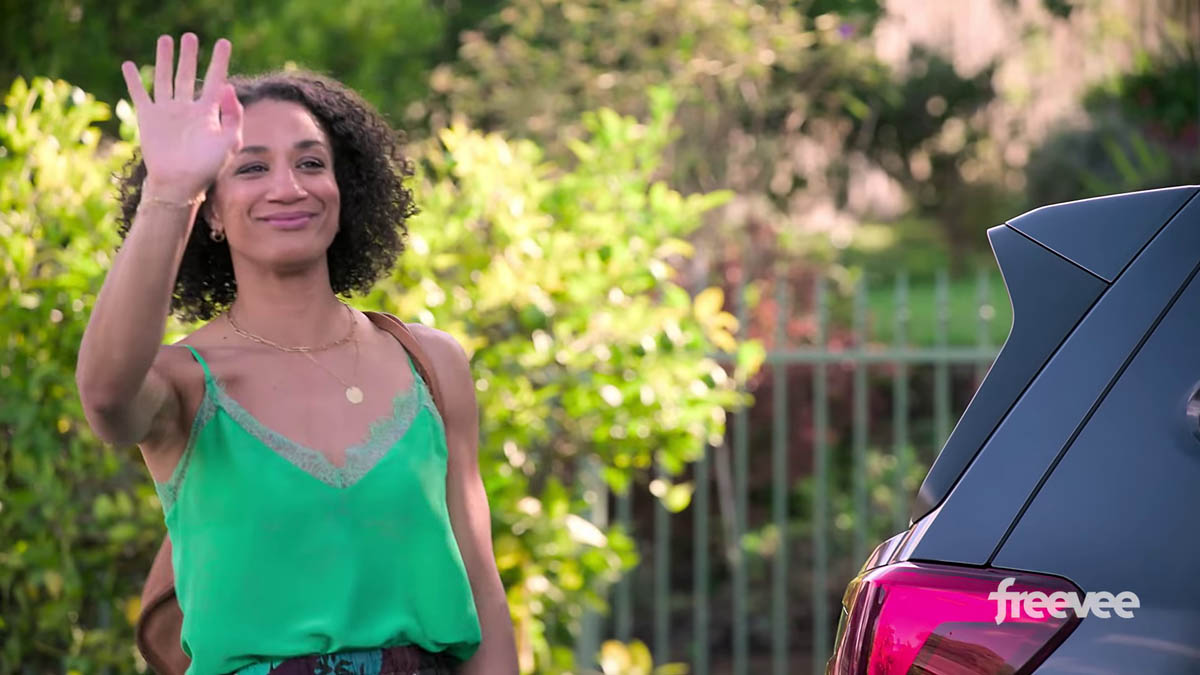 Next, Paul (Stefan Dennis) looks at his and Terese's (Rebekah Elmaloglou) love lock at Lassiter's Lake.
With rumours flying that the big Erinsborough wedding is between Terese and Toadie (Ryan Moloney), is Paul there mourning the end of yet another of his marriages?
Or are the rumours wrong; is he simply excited to renew his vows to the woman he loves?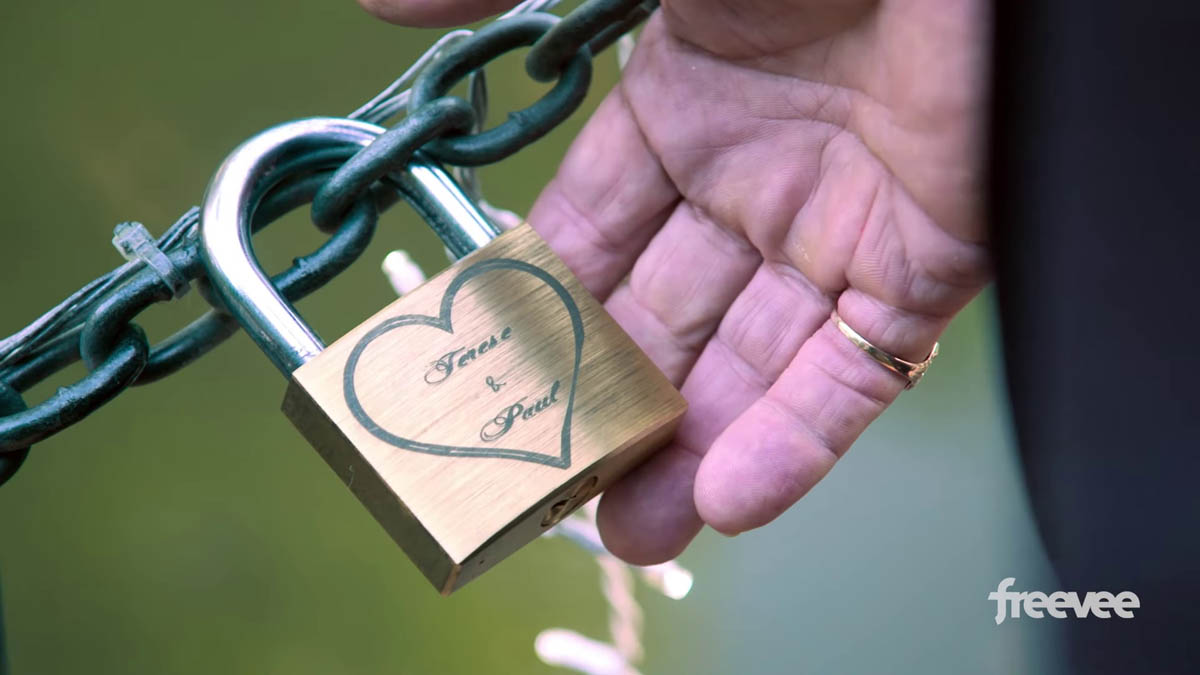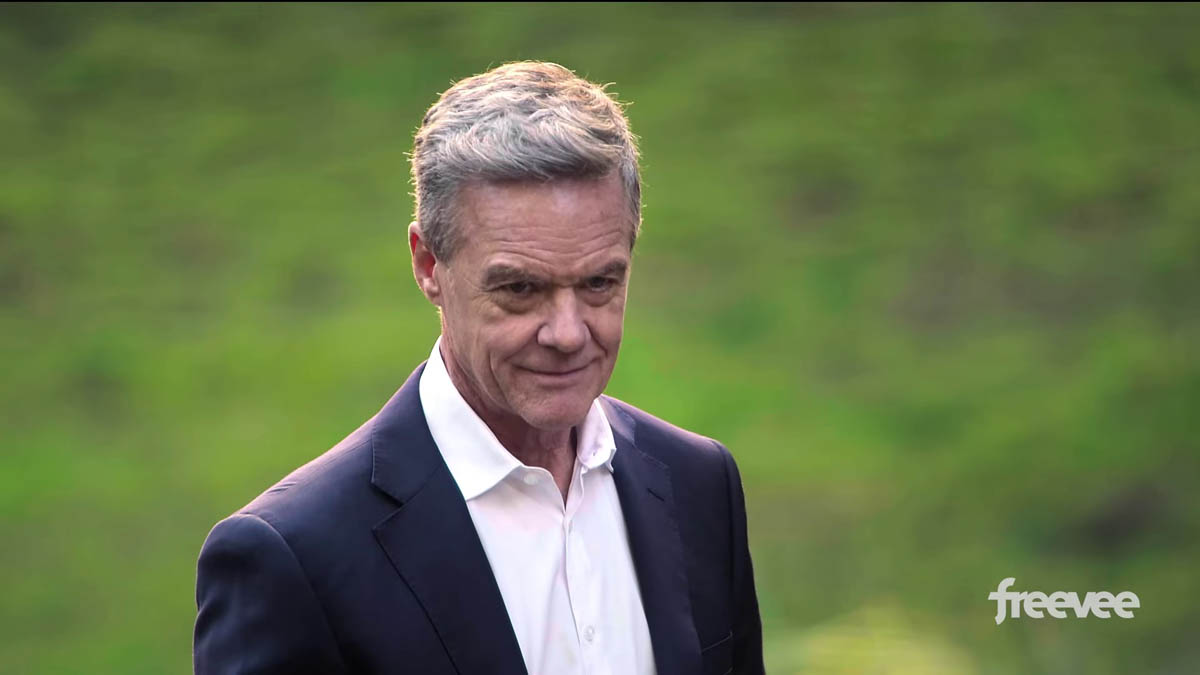 Or, from the sly look on his face, does he have a plan?
We then see a brief shot of Sadie (Emerald Chan), Mackenzie (Georgie Stone) and newly-recast Byron Stone, who's now played by Xavier Molyneux, as the trio enjoy a day at the beach.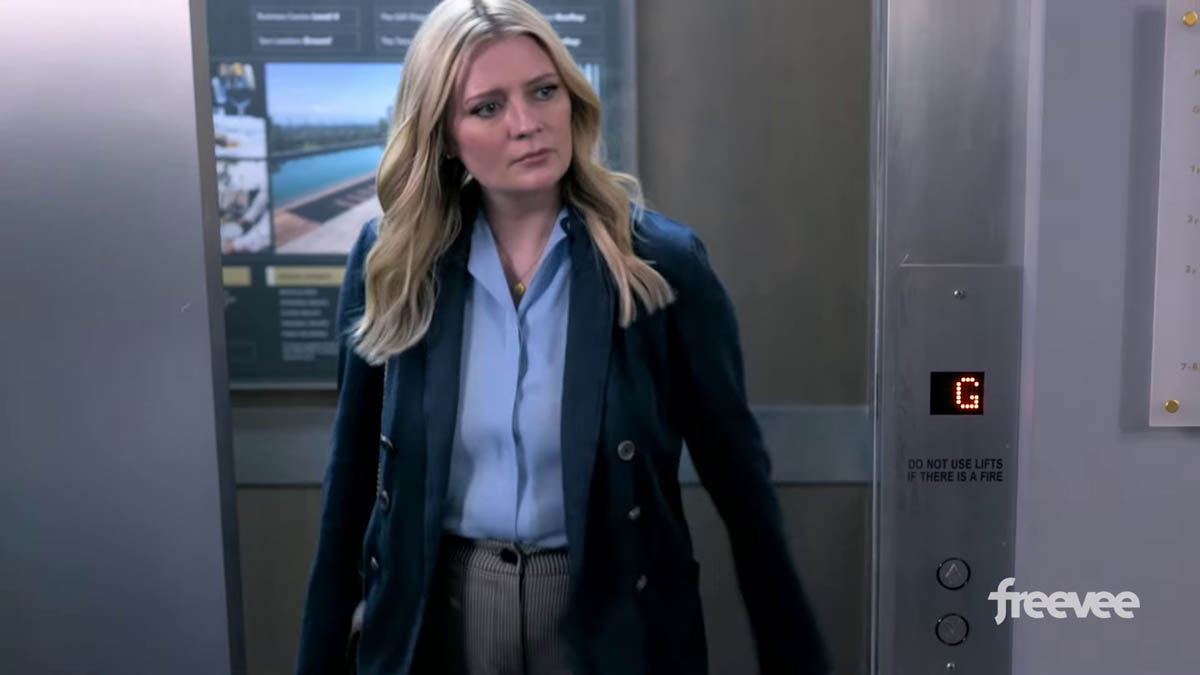 Then, Reece Sinclair, played by Hollywood actress Mischa Barton. Her storyline was expected to revolve around Lassiters Hotel, and, sure enough, her scene in the promo sees her stepping out of the lift in the hotel.
What has brought her to Erinsborough?
We already know that Mischa has filmed her final scenes, so won't be sticking around in Erinsborough for the long run. What we do know is that Jane's son Byron will become involved with her character, though there are no details yet on whether it'll be a business or romantic connection.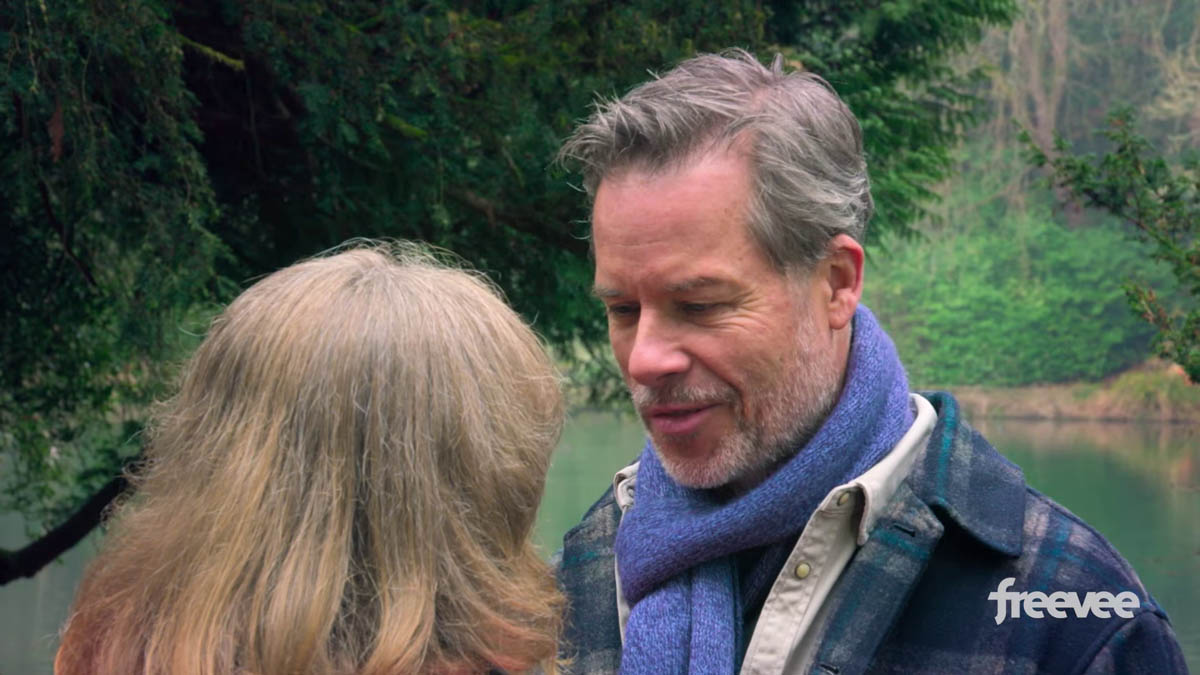 We also get the eagerly-awaited continuation of the Mike and Jane storyline, as Guy Pearce reprises his role alongside Annie Jones.
It was the return of Guy Pearce as 1980s heartthrob Mike Young that perhaps had the biggest impact on the show's finale last July. While many of Neighbours' famous faces from years gone by only made fleeting appearances, Mike played a major part in the final week of episodes.
When it was announced that Amazon had stepped in to save Neighbours earlier this year, it was assumed that Guy wouldn't be reprising his role as Mike.
Since leaving Neighbours in 1989, Guy Pierce has become one of Hollywood's biggest stars, appearing in Memento, L.A. Confidential and The Hurt Locker. Thus, just how the writers would explain Mike's absence became one of the biggest questions about the show's return.
In May it was confirmed that Mike would indeed be returning for "a little appearance or two."
Will Mike and Jane get a happily ever after, or is Mike only back to tie up the storyline's loose ends?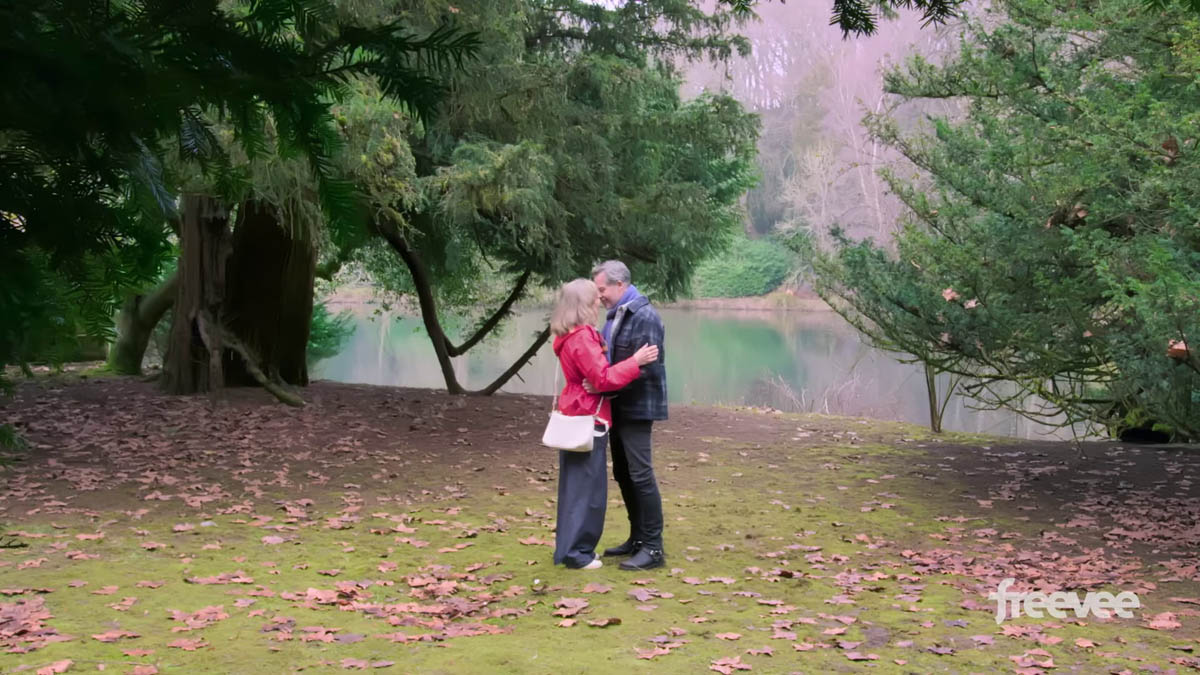 The promo sees them share a kiss.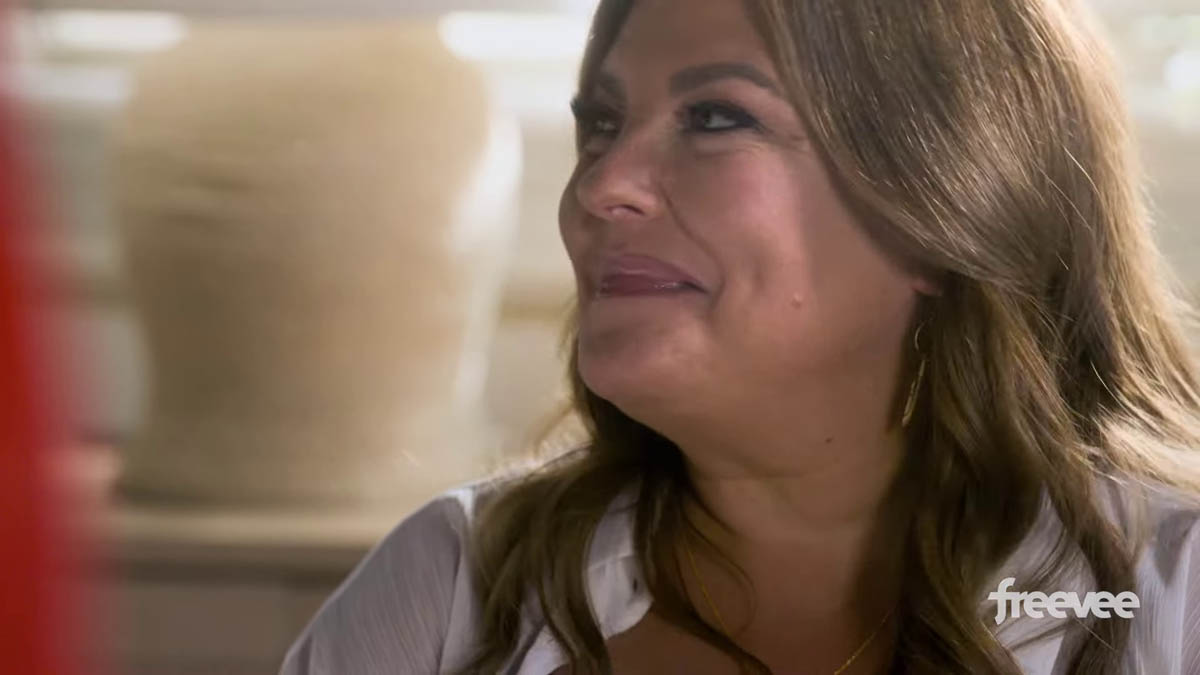 Then, a shot of Terese…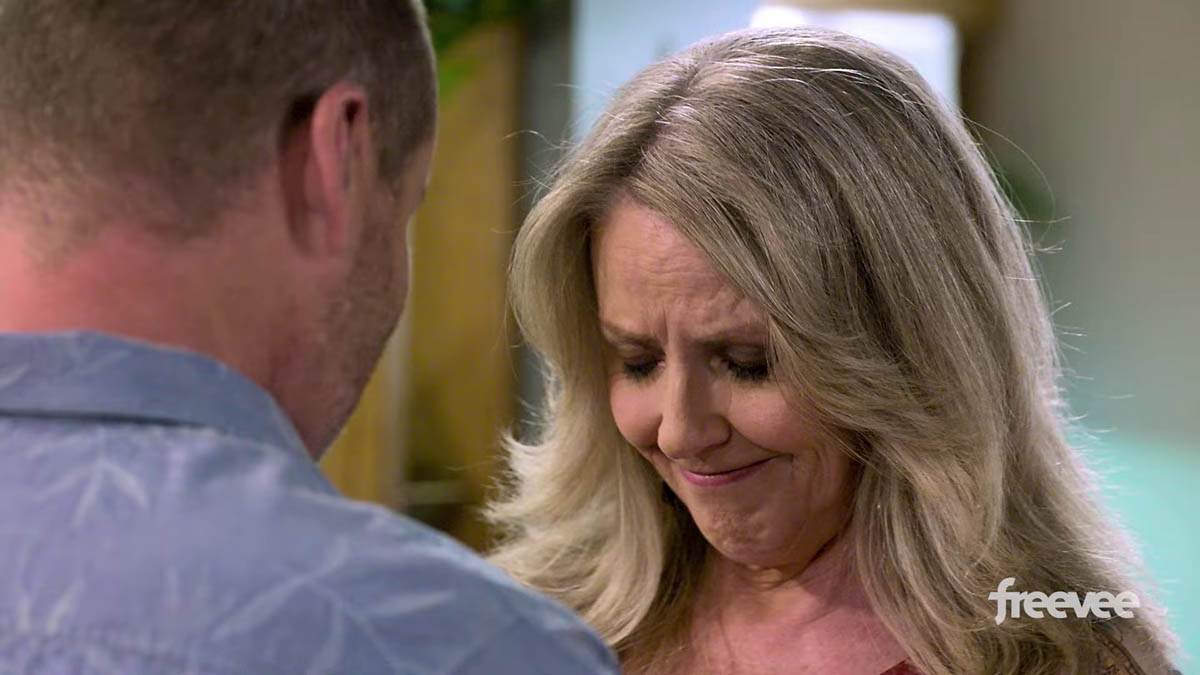 Before Toadie reassures Melanie (Lucinda Cowden) that he'll never forget their wedding day.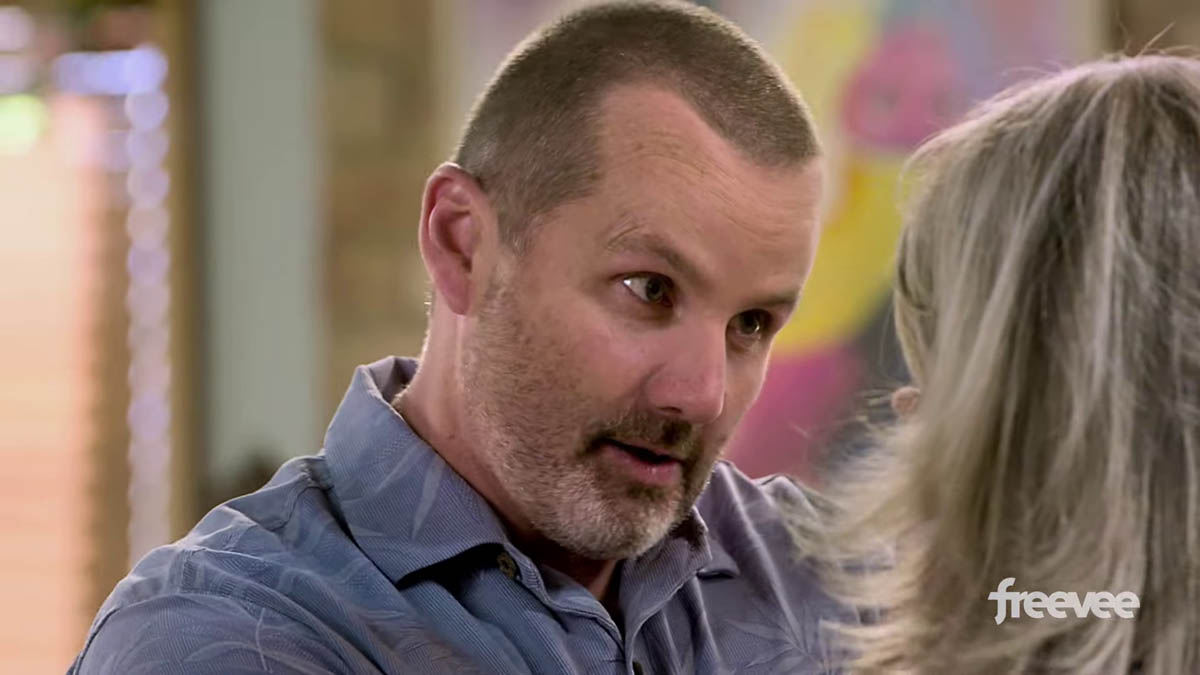 It appears that Toadie is consoling Melanie, fuelling the rumours that the couple, whose wedding played a major part in the show's final episodes, won't be together when the show returns.
We've only got 7 weeks until we find out for sure!
Could there be romance in store for Mackenzie, as she hangs out with newcomer Haz Devkar (Shiv Palekar), who's set to take over as the manager of Harold's?
Mackenzie suffered heartbreak in the show's final weeks after the death of her husband Hendrix (Ben Turland). With the show returning 14 months after it ended, and rumours of a two-year time jump, is she finally ready for something new?
Then the moment we've all been waiting for – a wedding dress, as final preparation are put together for the wedding that will relaunch the new show.
We hear Mackenzie read "Marriage means different things to different people," from what we can only assume are the upcoming vows.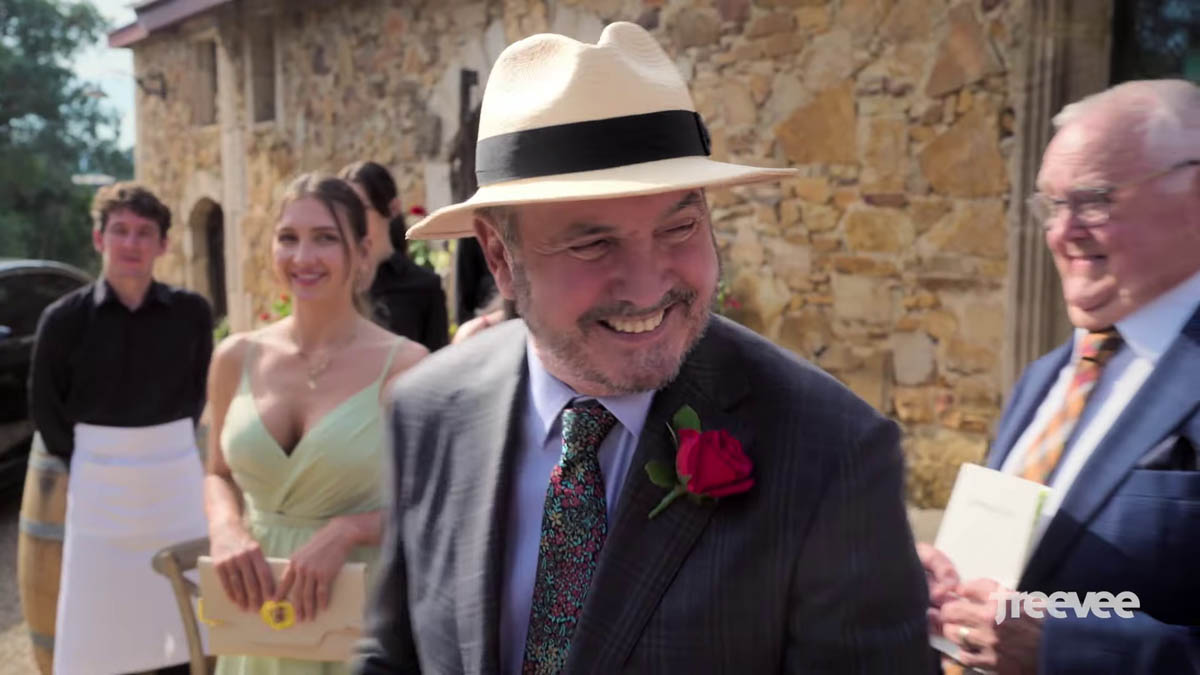 It's all smiles from Karl (Alan Fletcher) as the wedding party awaits the bride's arrival.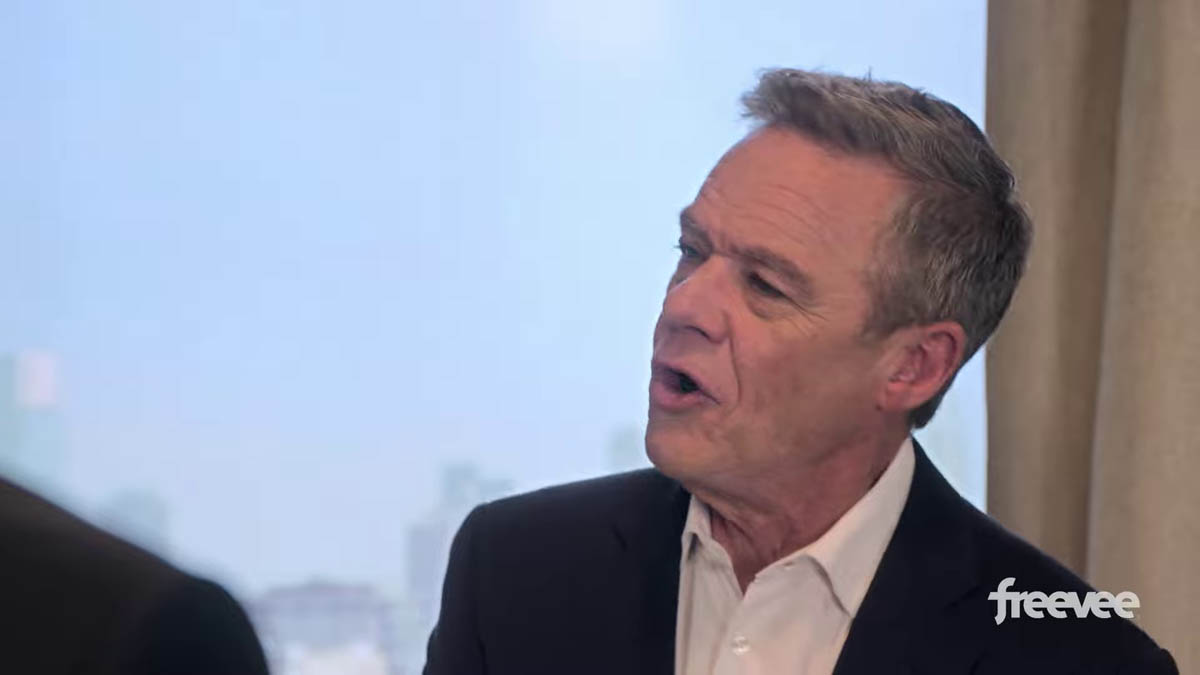 "This cannot go wrong!" insists Paul – his renewed wedding vows to Terese, his plan to break up Terese and Toadie, or just his latest Lassiters business deal?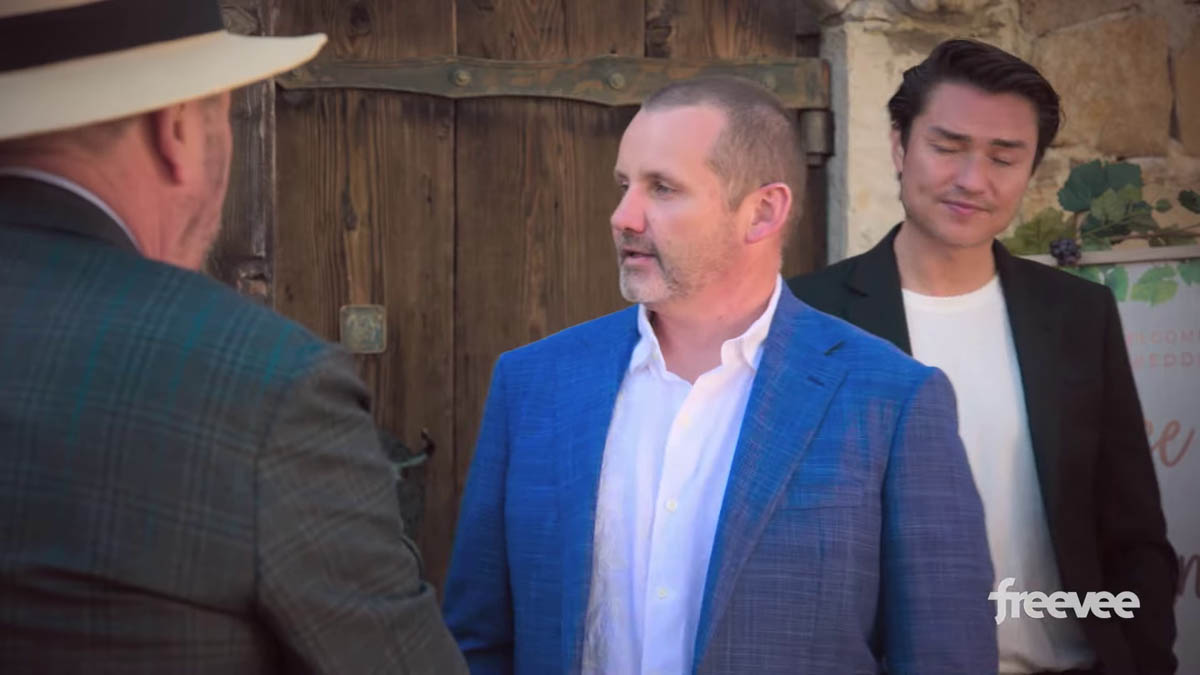 "I think they call it, 'making an entrance'" says Toadie, as he stands alongside Karl and Leo (Tim Kano) at the Vinyard, where the big wedding is about to take place.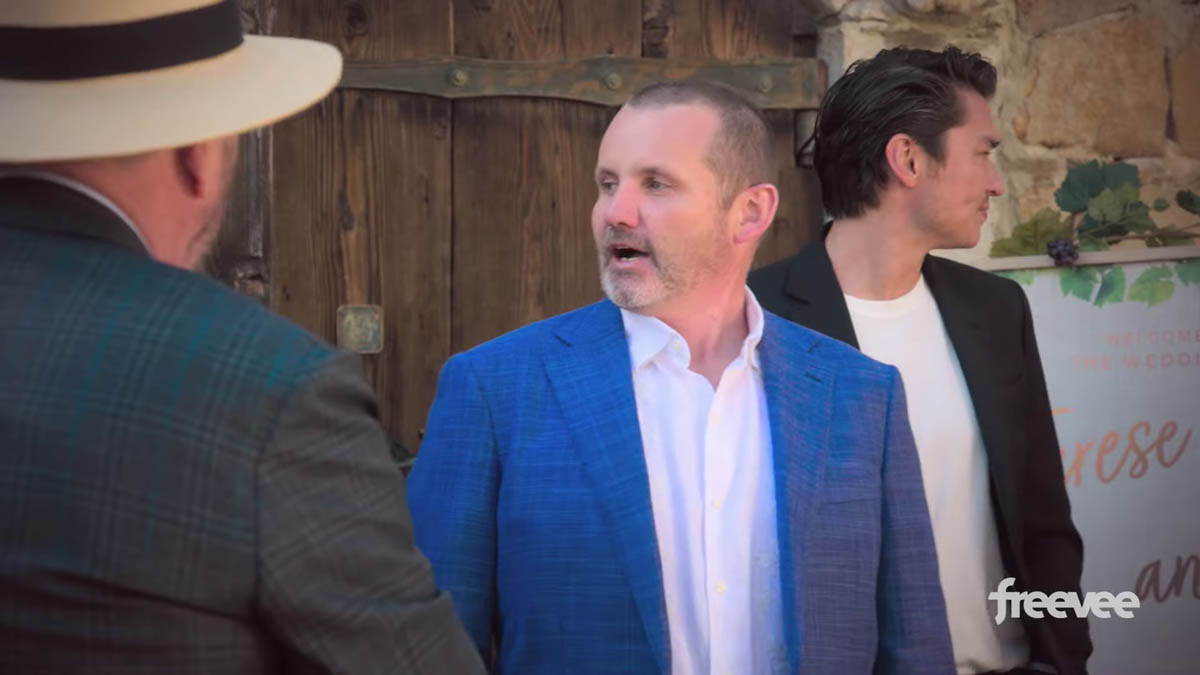 Behind Leo is a sign that gives away half of what's about to happen.
"Welcome to the wedding of Terese and…"
Terese and who exactly?
The wedding car arrives, but just who is Terese marrying?
Our Ramsay Street favourites dance on, with Susan (Jackie Woodburne) and Harold (Ian Smith) stealing the show.
There's also confirmation that Toadie's adopted son Callum (Morgan Baker) makes a brief return, as he dances along to the left of Karl.
Behind Susan is Toadie's son Hugo, who's been recast and aged up by a few years – a process known as SORASing, or Soap Opera Rapid Aging Syndrome.
Exactly what's going on, we'll find out in just under seven weeks!

Previous seasons of Neighbours, as well as many iconic episodes, are already available to stream on Amazon Freevee, alongside two FAST Channels, which run episodes of the show 24 hours a day: "Neighbours – Looking Back" and "Best of Neighbours."
The new series will star Alan Fletcher, Annie Jones, Candice Leask, Emerald Chan, Georgie Stone, Jackie Woodburne, Lloyd Will, Lucinda Armstrong Hall, Lucinda Cowden, Marley Williams, Naomi Rukavina, Rebekah Elmaloglou, Riley Bryant, Ryan Moloney, Sara West, Shiv Palekar, Stefan Dennis, Tim Kano, and Xavier Molyneux as series regulars.
April Rose Pengilly, Guy Pearce, Ian Smith, Jodi Gordon, Melissa Bell, and Mischa Barton will feature as guest stars.
Neighbours returns to Channel 10 and Amazon Freevee on Monday 18th September 2023.
Spoilers in your inbox every weekend!