Neighbours announces Byron Stone's return to Ramsay Street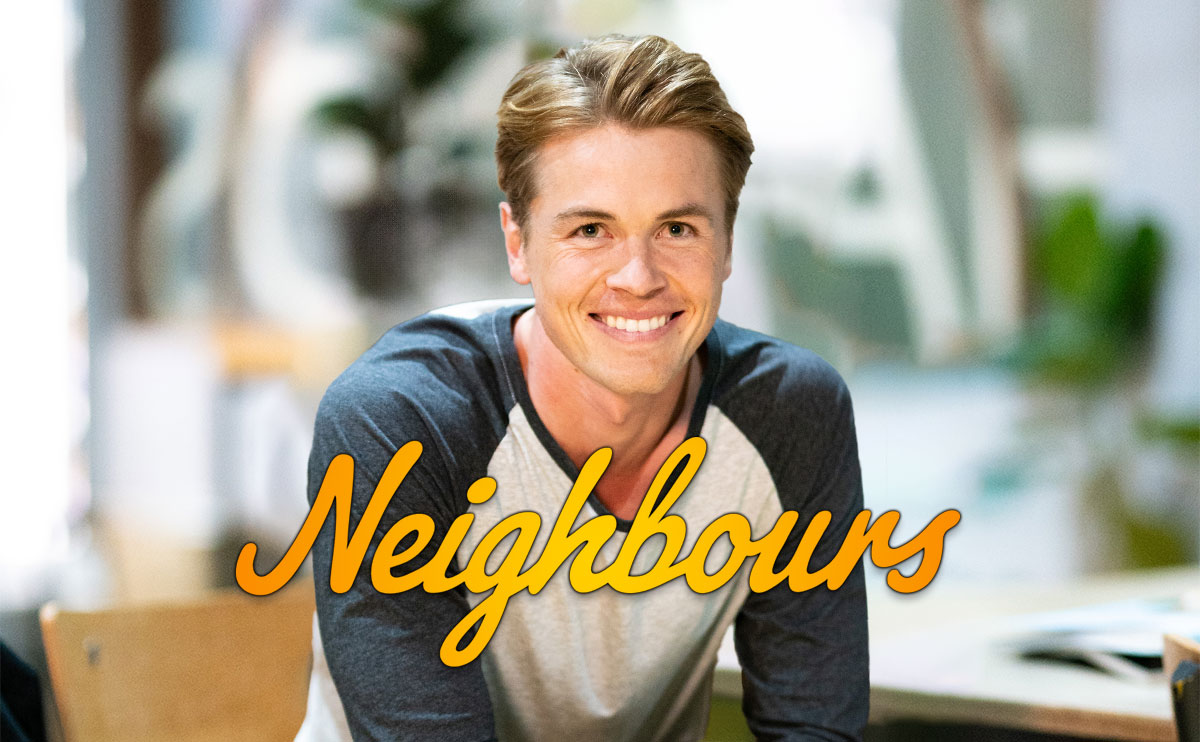 Neighbours has announced that the role of Byron Stone is to be re-cast, with Xavier Molyneux taking over from Joe Klocek when the show returns in September.
Announcing the news on the show's social media channels, Neighbours wrote: "We're very excited to announce that Xavier Molyneux will be taking on the role of Byron Stone.
The son of Jane Harris, Byron will be thrust into the heart of the Ramsay Street drama when Neighbours returns this September."
Byron Stone, daughter of Jane Harris (Annie Jones) and brother of Nicolette Stone (Charlotte Chimes), only featured on the show for a number of weeks before it ended in July last year.
He returns for the rebooted show, where he will cross paths with new character Reece Sinclair, played by The OC's Mischa Barton.
Of his new role, Xavier said (via 10play): "It's difficult to describe what joining Neighbours has meant to me, having watched it growing up with my sisters pretzeled around our television. It was Simpsons and Neighbours every night without fail. It's been a huge change of pace from working as a Paramedic with NSW Ambulance but I've had some great people helping me along the way.
"I did my first scene with my on-screen mum Annie Jones. Besides just watching and learning from how she effortlessly floats through scenes, Annie has been an amazing sounding board and of course great fun finding my feet alongside Mischa Barton.
"See you on Ramsay Street!"
Then played by Joe Klocek, UK viewers saw Byron arrive on Friday 25th June, while Australian viewers first saw him Monday 11th July. What was then believed to be the show's final ever episode aired just a few weeks later, on 28th July in Australia and one day later in the UK.
In the show's final weeks, No. 32 had a very sombre atmosphere as Aaron (Matt Wilson), Jane and Nicolette waited for news of David's (Takaya Honda) police interview after an incident at sea saw him nearly miss his bail check-in.
As they waited, the tension was broken when Aaron looked out of the window to see a stranger making use of their pool!
He ran out prepared for a confrontation with the mystery man, but was in for a surprise as the man ignored him and makes a beeline for Jane.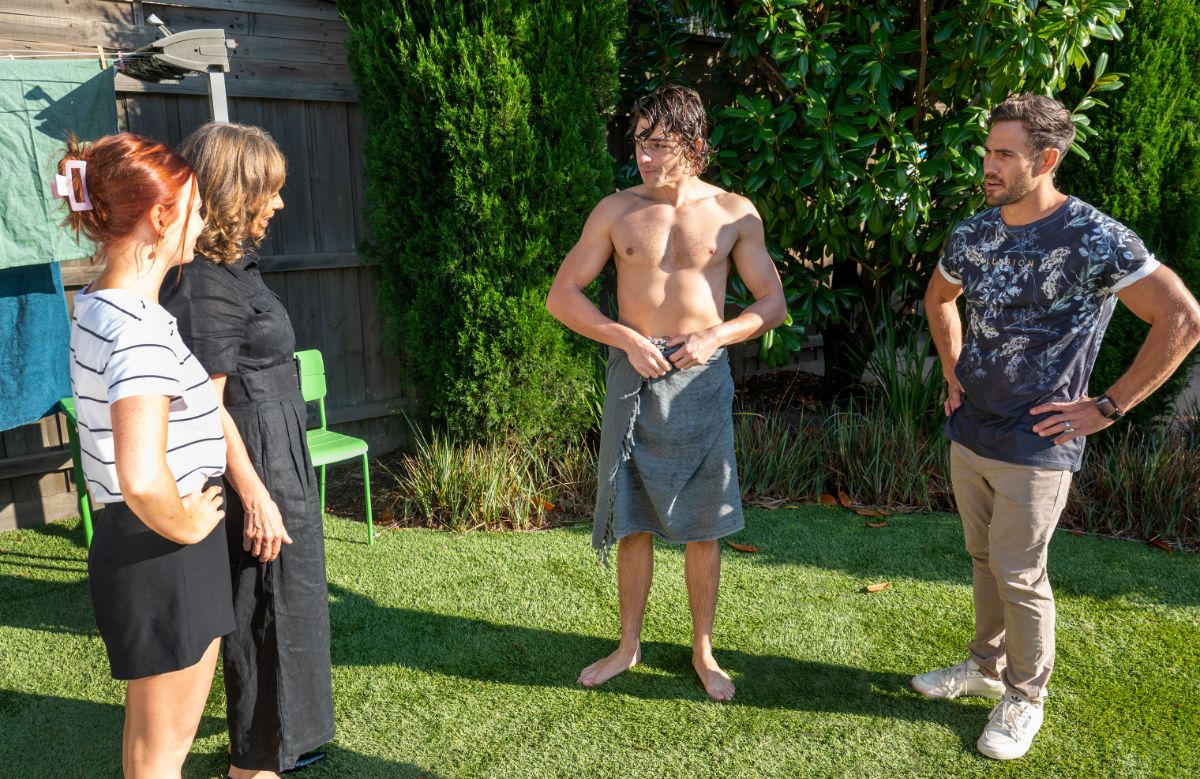 It transpired that the charismatic new arrival was Jane's son Byron, who simply couldn't resist cooling off in the pool before introducing himself.
While he was only around for a few weeks, Byron had a major impact on Jane's life, as he discovered that Jane's then-boyfriend Clive Gibbons (Geoff Paine) was meeting up with a mystery woman.
Byron was moonlighting as a gigolo, and realised that Clive had a connection with one of his clients, Danielle Pendlebury (Christine Stephen-Daly). The mystery saw bickering siblings Byron and Nicolette team up to get to the bottom of things.
It eventually transpired that Clive hadn't actually been cheating on Jane with Danielle, but she was a woman from his past with whom he had a sexual relationship while she was his patient.
The fact that he kept this a secret from her caused Jane to end their relationship. This left her free to rekindle her romance with Mike Young (Guy Pearce) when he turned up in Erinsborough in the show's final week.
It also meant there was just time for one last Ramsay Street showdown, as Mike and Clive partook in a slapstick battle of egos before being broken up by a blast from Harold's (Ian Smith) hose.
With the truth about Clive out in the open, Byron had no choice but to reveal his extra-curricular activities to Jane, who made her feelings on the matter very clear.
Soon after, Byron left for South Africa, explaining to Jane that a client had invited him to visit her in Cape Town.
Jane tried to convince him to stay, apologising for the way she had judged him, but he told her that some space between them would be good.
Now, we're set for Byron's return – but with a new actor at the helm.
A few days after it was announced that Xavier Molyneux would be taking over the role ofcast Byron, original actor Joe Klocek took to social media to reassure fans that Byron was "in good hands".
Commenting on a recent photo of Klocek at Castle Farm Lavender Fields in Kent, a fan asked why he wasn't going back to Neighbours, to which he responded: "Work and life has taken me elsewhere but Byron Stone is in good hands!"
Byron won't be the only character looking a little different when we return to Ramsay Street later in the year.
His sister Nicolette is also believed to have been re-cast, with Charlotte Chimes seemingly confirming the news on an Instagram Live earlier this year.
In a live video made by Charlotte on 1st April, she seemed to confirm that while the character of Nicolette will be returning, Charlotte herself will not.
Toadie's children Nell and Hugo have also both been re-cast, with as-yet-unidentified older actors now playing them.
The news of Hugo's recast was confirmed on John Turner's Instagram. A post on the anniversary of the filming of Neighbours' final episode read: "Words cannot express how lucky I am to have been able to play Hugo for 4 years. My time at Neighbours may have come to an end but I know Hugo 2.0 will do an amazing job."
Responding to a fan comment, John's account added: "So happy to pass on the baton to the new Hugo ❤️".
Scarlett Anderson's departure was also confirmed via Instagram, with her account responding to a fan question with: "No they recast Nell".
Neighbours returns to screens in September, premiering for free on Amazon Freevee in the UK and US.
In Australia, Neighbours will get its first airing on Network 10, before airing seven days later on Prime Video.
The series will also stream on Prime Video in Canada, Ireland, South Africa, Australia and New Zealand.
---
As Neighbours announces a wedding and a shock twist when the show returns, fans have a left-field theory about the identity of the bride and groom.
Spoilers in your inbox every weekend!