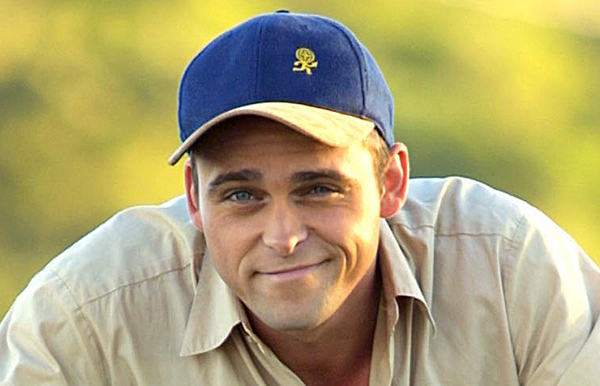 Blake Dean (1990-1993; 2002; 2003; 2005)
Les Hill
Episodes: 589–1178; 3278–3288; 3463–3474; 3998–4000
Parents: Les Bagley & Margot Dean
Foster Parents: Alf & Ailsa Stewart
Siblings: Karen Dean; Roxanne Miller (half)
Marital Status: Sophie Simpson (engaged, 2003; 2005-)
Children: David Simpson
Occupation: Student; Pub Owner
---
Blake arrived in the Bay with his sister, Karen. They turned up at the Stewarts, hoping to stay there, as Ailsa knew their mother. Alf refused to let them stay, so the kids had to find somewhere to stay. Eventually, Ailsa persuaded Alf to change his mind, and the Deans have lived there over two years.
Blake is one of those lucky guys who seems to have everything going for him. He is good looking and is good at sports; he is also not bad academically. He was close with his sister, until she fell in love with Revhead and got involved in crime.
Initially, women had no interest in him, but he managed to go out with some ladies: Sophie, for one. He is keen to experiment: this includes everything from blind dates to going on his first love affair.
Full profile TBA